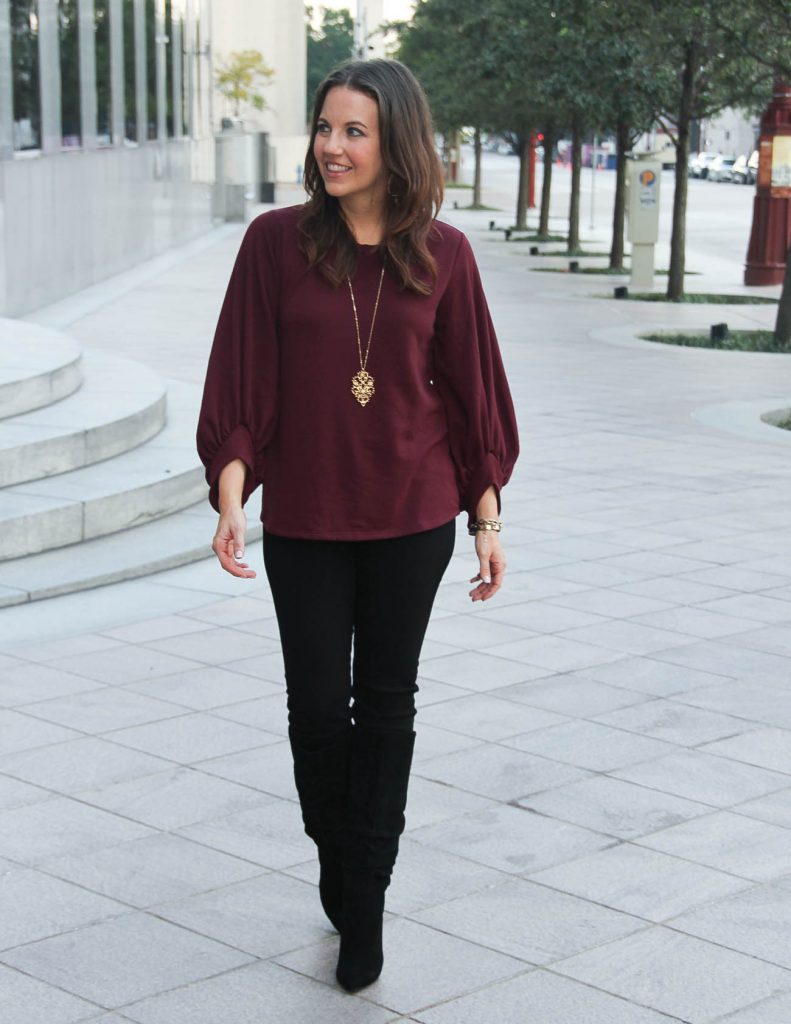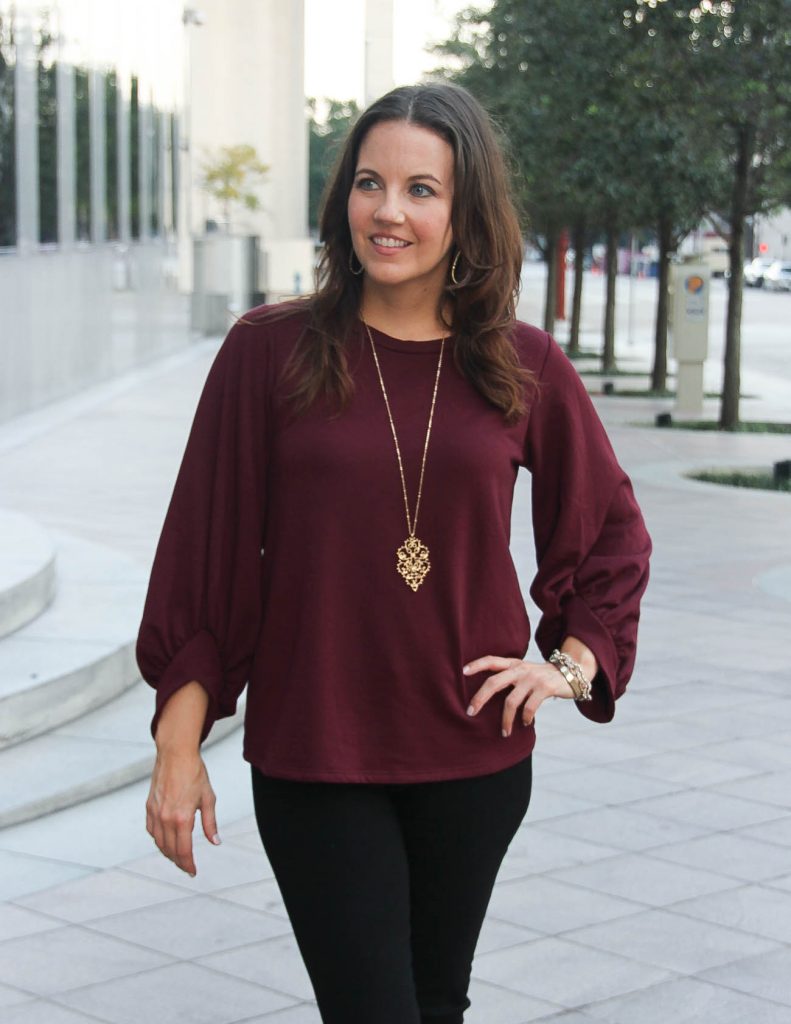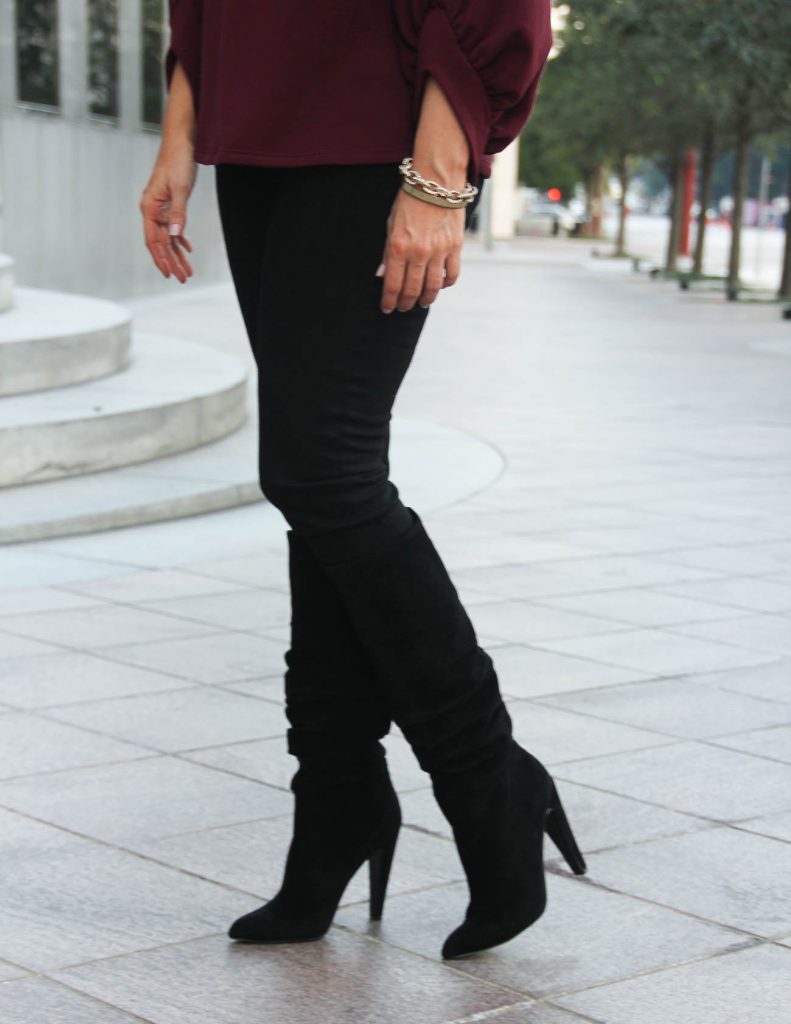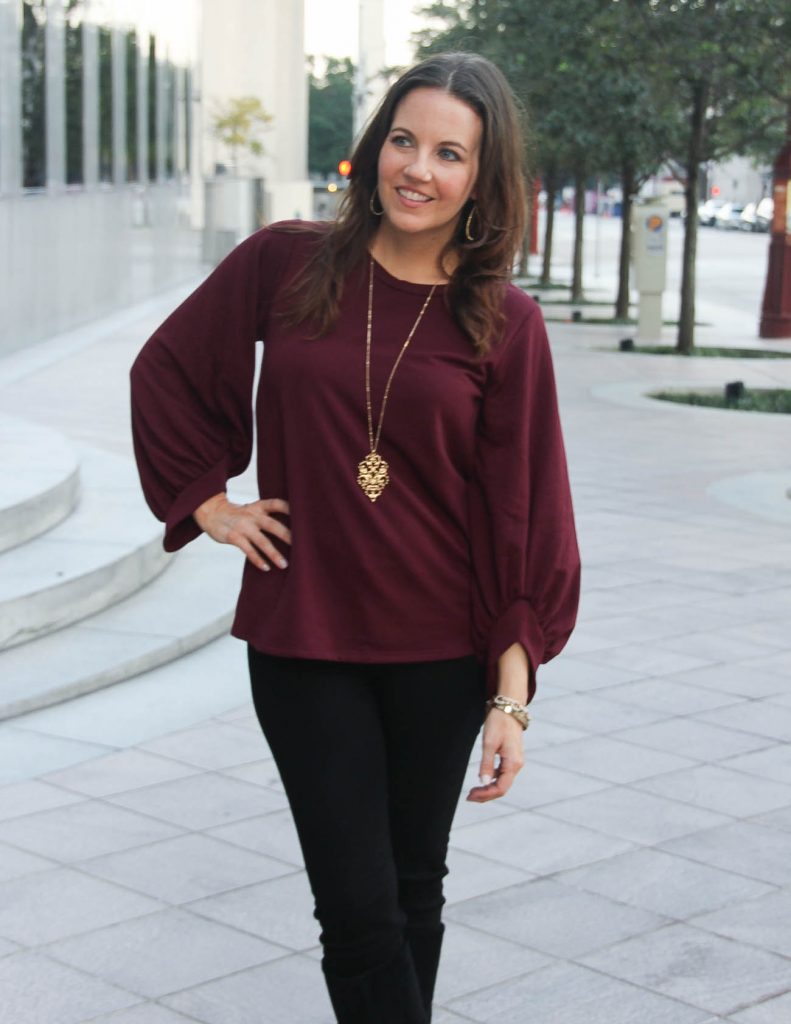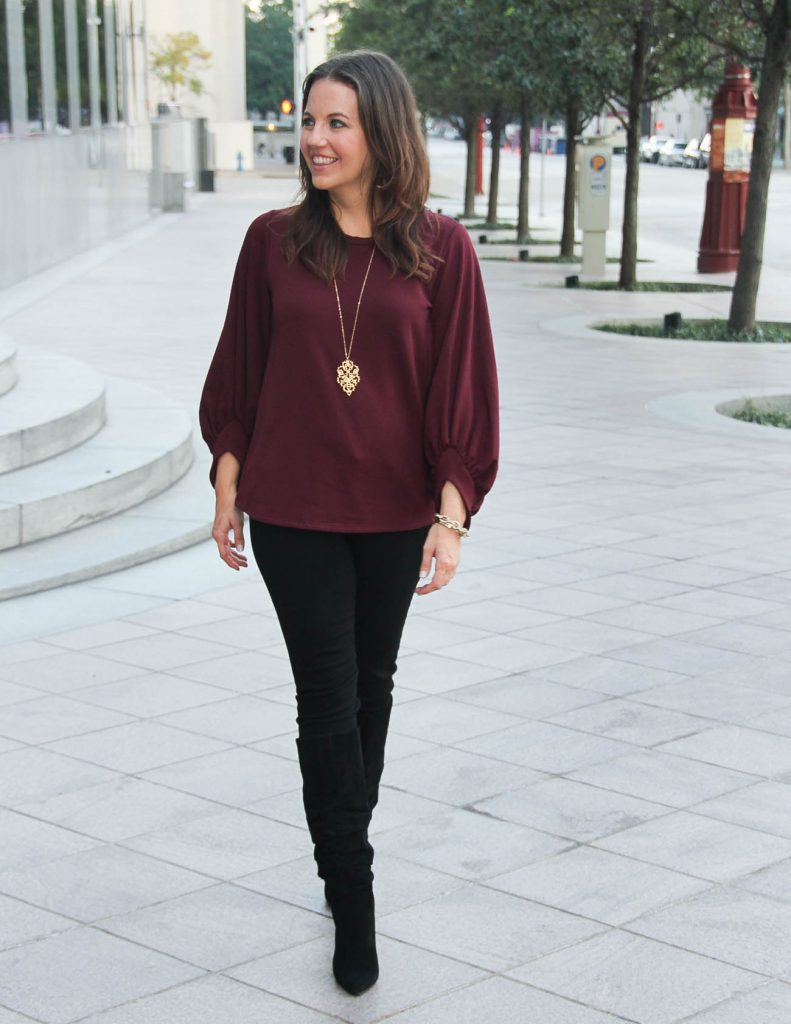 Hello friends! Is it too early to start planning holiday outfits??  November always seems to be the start of the holiday party season, so if you are an early bird this may be the perfect time to start picking out a few party ready pieces.
Enter this sweatshirt.  Yes, you read that correctly this gorgeous chic top is a cozy, soft, and comfy SWEATSHIRT!  I ordered it because I loved the really cool slightly dramatic sleeve and oh hi it's burgundy.  The sweatshirt description didn't click until I put it on.  Umm, did I just find the perfect holiday sweater, I think I might have.  Holiday parties are all about dressing up in your chicest attire, and you can go in a sweatshirt and still look super chic. I love it.  This top also looks cute tucked into a black pencil skirt for work.
Ok, let's also talk about these boots.  I really needed new black slouchy boots.  My current pair should have retired last year.  My family knows me well and sent me lots of Nordstrom gift cards for my birthday in August, so I decided to splurge and buy these boots with them.  Boots are an investment, and the purchase always makes me nervous, but I cannot be more happy with them.   These boots are so beautiful and the perfect amount of slouchiness while still holding the tall shape.  Plus, they are the perfect shaft height for my 5'3 frame.
 Two things to mention, they are narrow in the toe bed.  If you have a wider foot, they may not fit or might be uncomfortable.  Second, they are a pull on boot aka no zipper to make it easier.  I haven't had any problems putting them on, but I know some don't like tall pull on only boots.  Also, I'm wearing my normal shoe size.
Alright ya'll, thanks for stopping by today.  Have a great week, and don't forget to check out the Style File Link Up for even more outfit inspiration!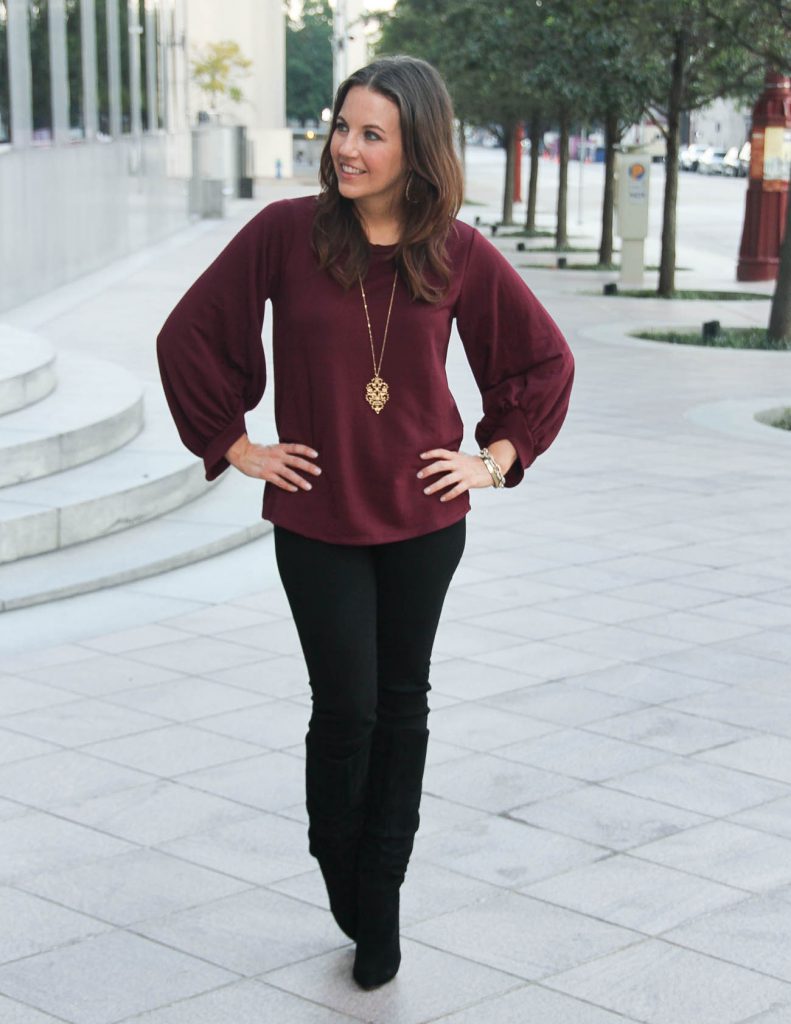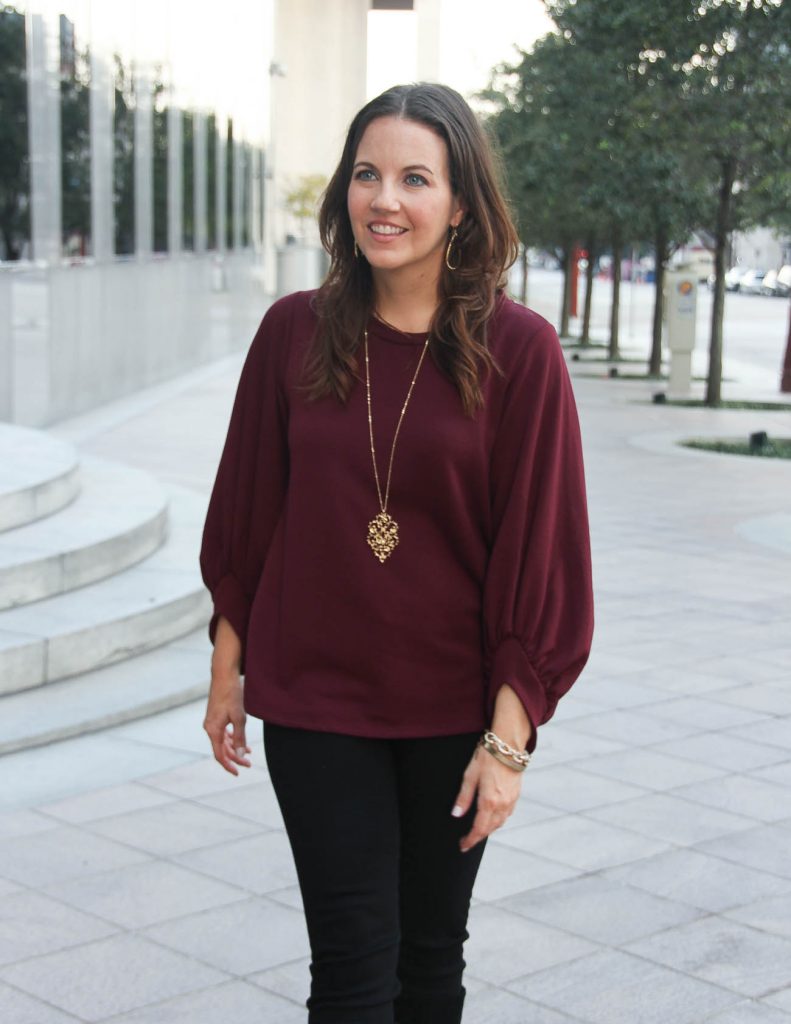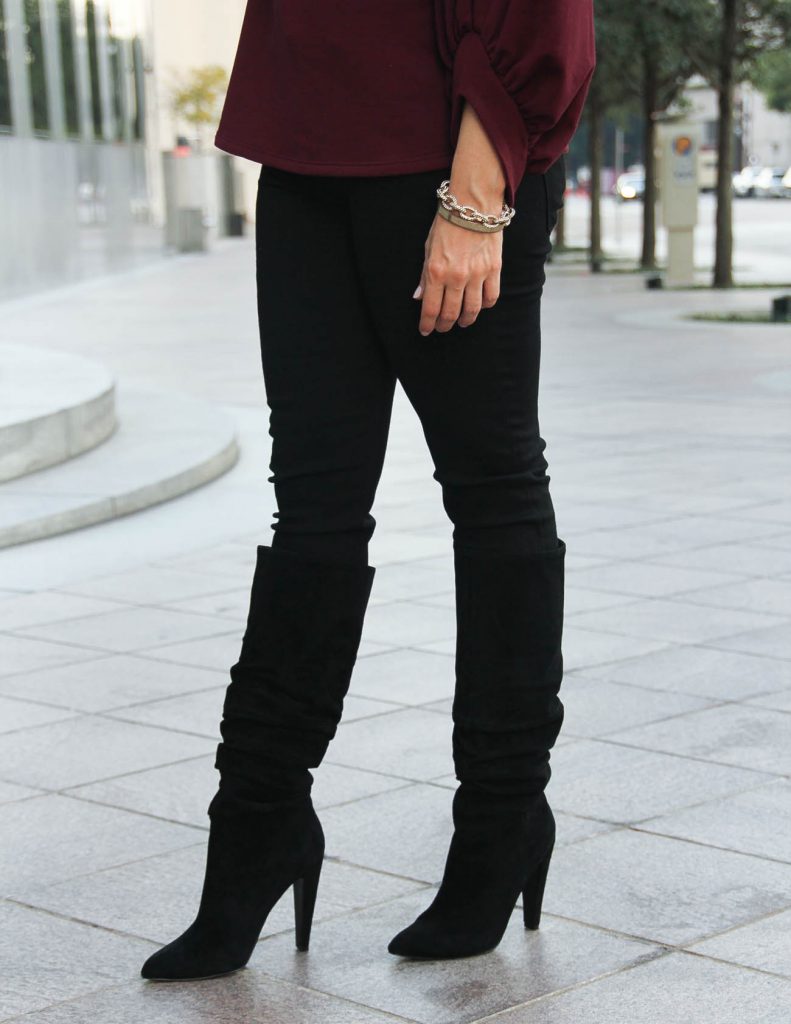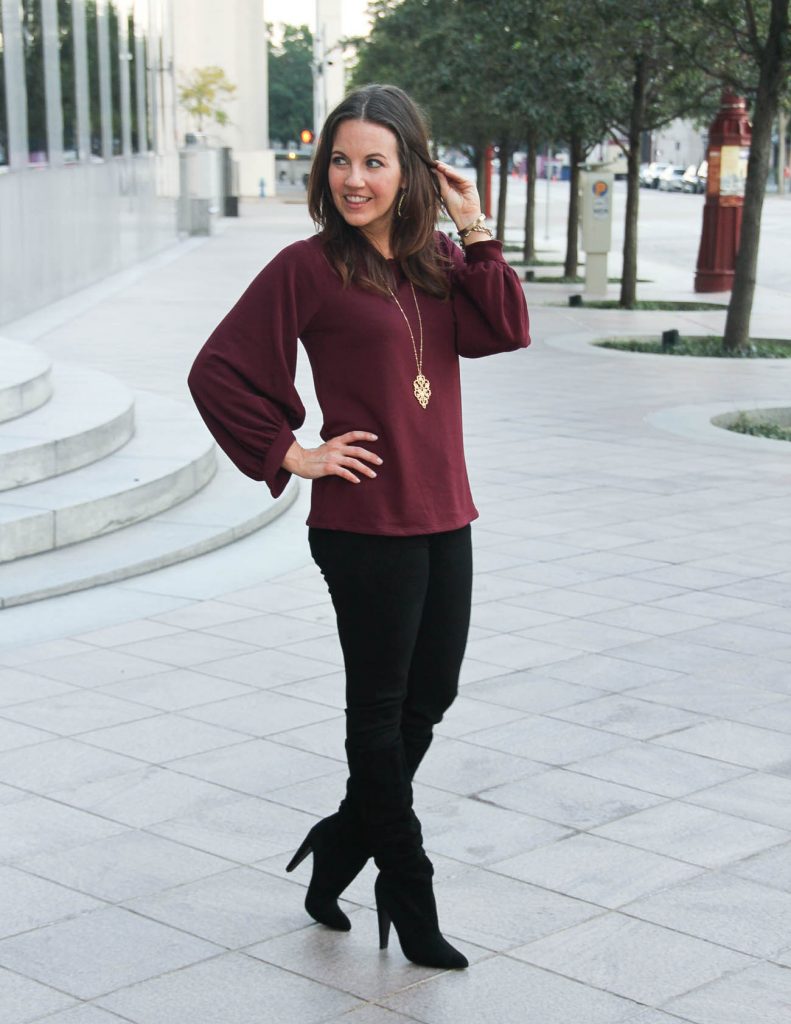 SHOP THE LOOK

Love this post? You may also love: