Monthly Archives:
October 2019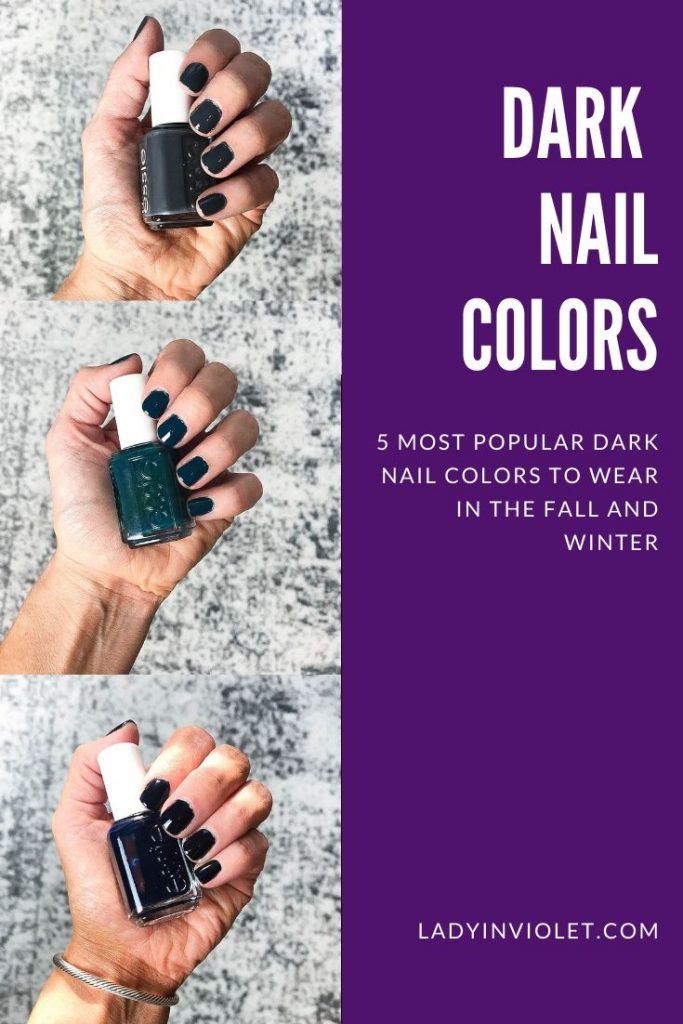 Hello friends!  Once fall hits, I love to start pulling out all my dark nail polish colors!  I'm a big fan of dark nails and fall and winter is the perfect time to wear all my favorite shades.  Over the years, I have grown quite the collection too.  Pro Tip: Help your dark nail colors last longer by applying a top coat every 2-3 days.  I love this one.
When purchasing dark nail colors, I always check the consistency too.  I look for thicker polishes that will allow for easier touch ups.  If a polish is too thin, it may take multiple layers to coverup any chips. I try to find one thick enough to get the touch up job done in one swipe.
Keep scrolling to check out my top 5 dark colors to try this season and let me know your favorite in the comments!
TOP 5 DARK NAIL POLISH COLORS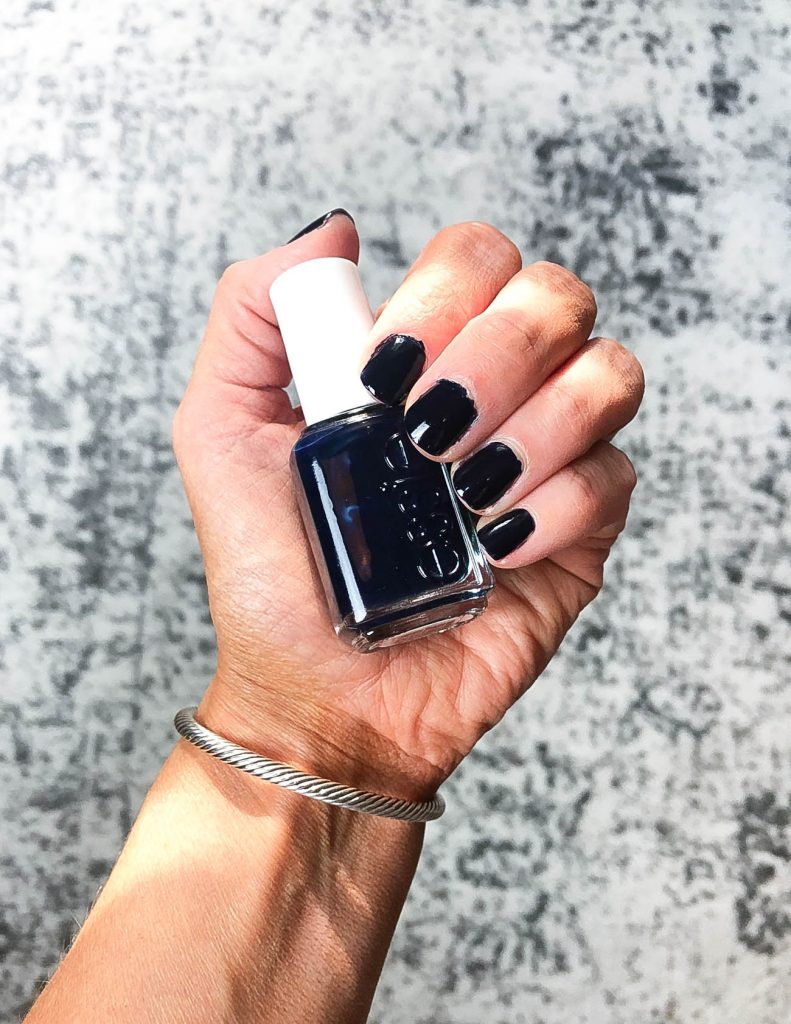 1. DARK NAVY
A dark navy polish is one of this season's hot nail color trends.  It took me a few stores to finally find the perfect dark navy shade.  I wanted something super dark and not too blue.  This color does occasionally look black in certain lighting, but you can definitely see the navy blue in it too.
(color: Essie After School Boy Blazer)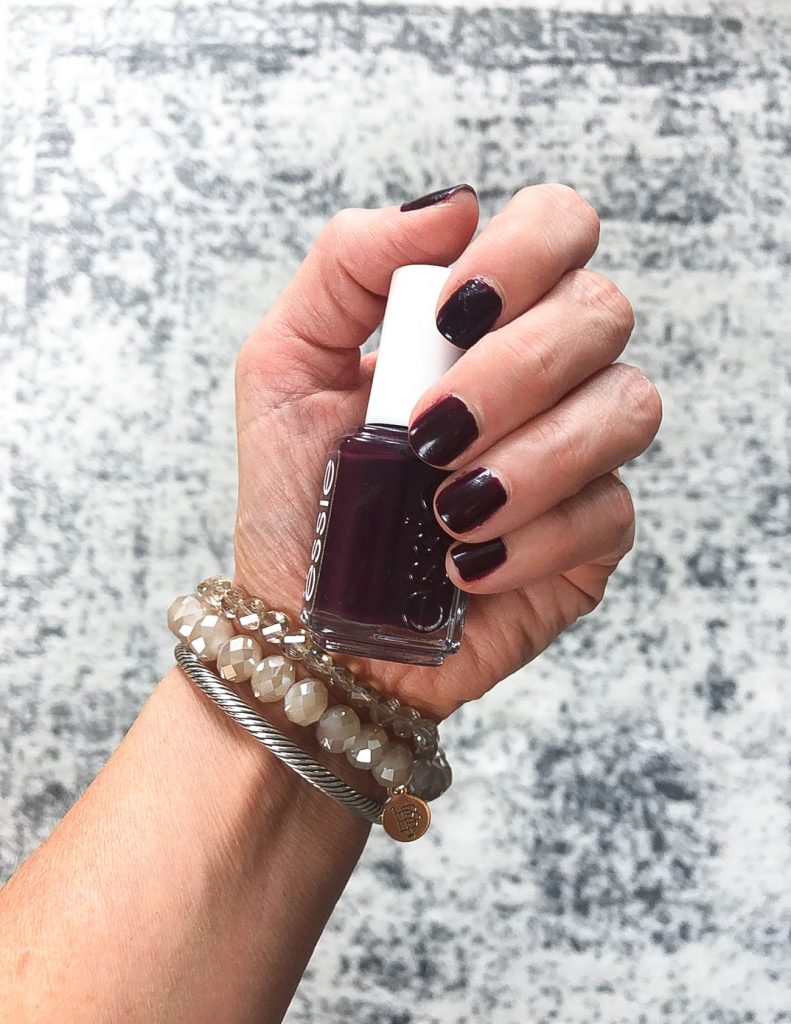 2. BURGUNDY
A burgundy nail polish is a fall classic.  I use this one on fingers and toes during the fall and winter season.  Burgundy is a great color for early fall and those not quite ready for the super dark or trendy colors.
(color: Essie Sole Mate)
3. GRAY
As a gray obsessed gal, I have gray nail polish shades from light to ultra dark.  This medium gray shade is perfect for fall and winter.  It's not so dark that it looks black, and this shade goes with all the fall jewel tone colors of your closet.
(color: Essie On Mute)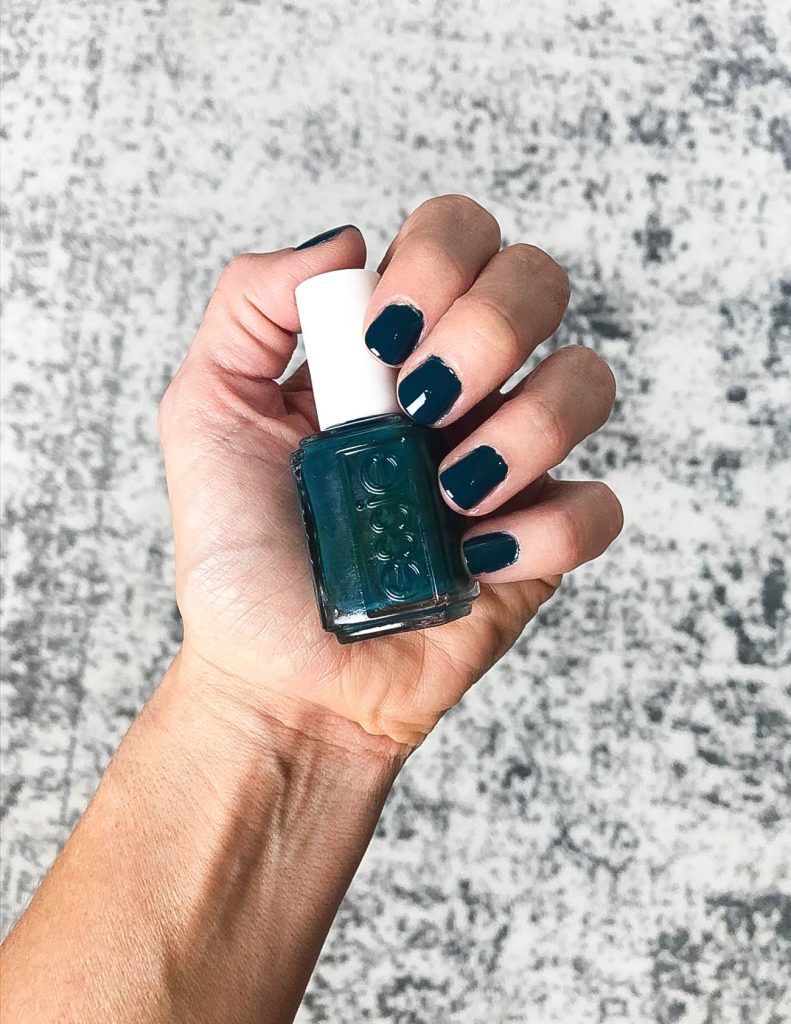 4. DARK TEAL
If you want to break from the expected dark nail colors, I highly recommend a dark teal nail polish.  It's fun and a little different.  This shade is also perfect for holiday season.  Side note on teal and green polishes, the blue and yellow colors do seperate over time in the bottle.  Just make sure to check in on them throughout the year and shake a little.  I also rotate the bottle and place them upside down a few times to meld the colors back together.
(color: Essie satin sister)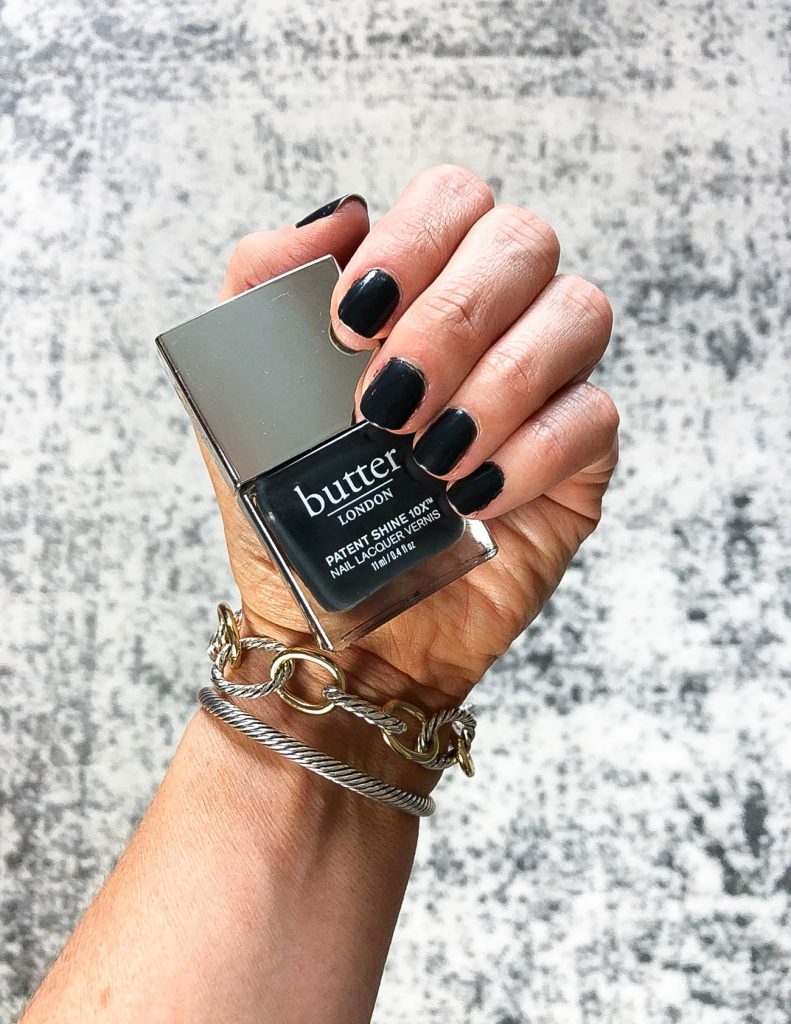 5. CHARCOAL GRAY
To conclude my top 5, my it color from last year.  If you want something super dark but not quite black, try a dark charcoal gray polish.  I splurged on this one because it was the exact color I had spent weeks searching for.  It's a great alternative to black and goes with everything!
(color: Butter London Earl Gray)
So which one is your favorite?
SHOP THE COLORS