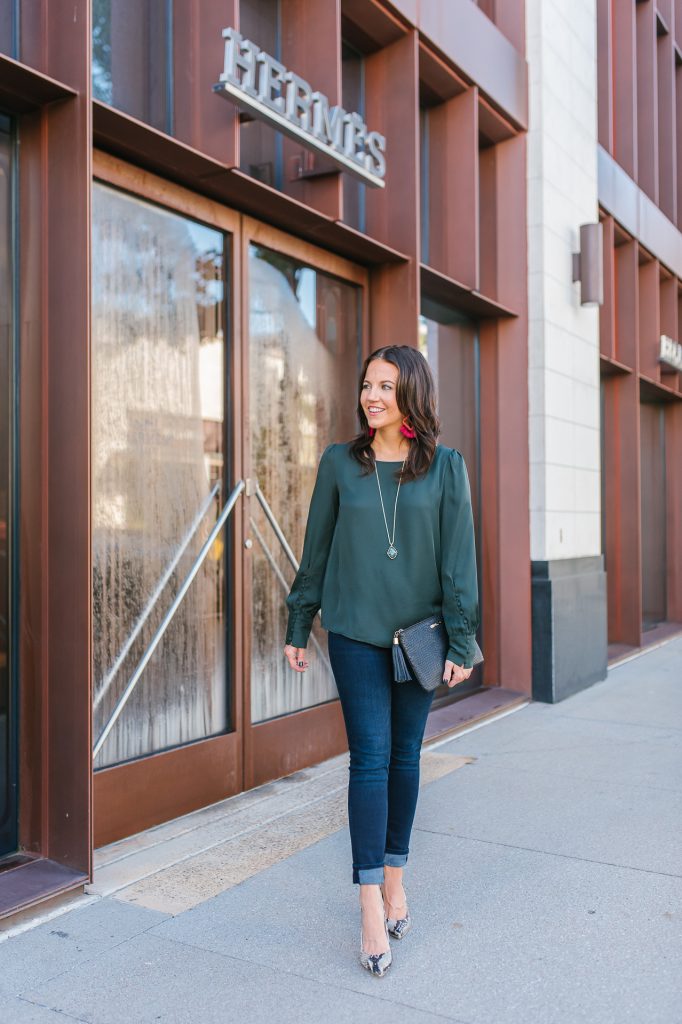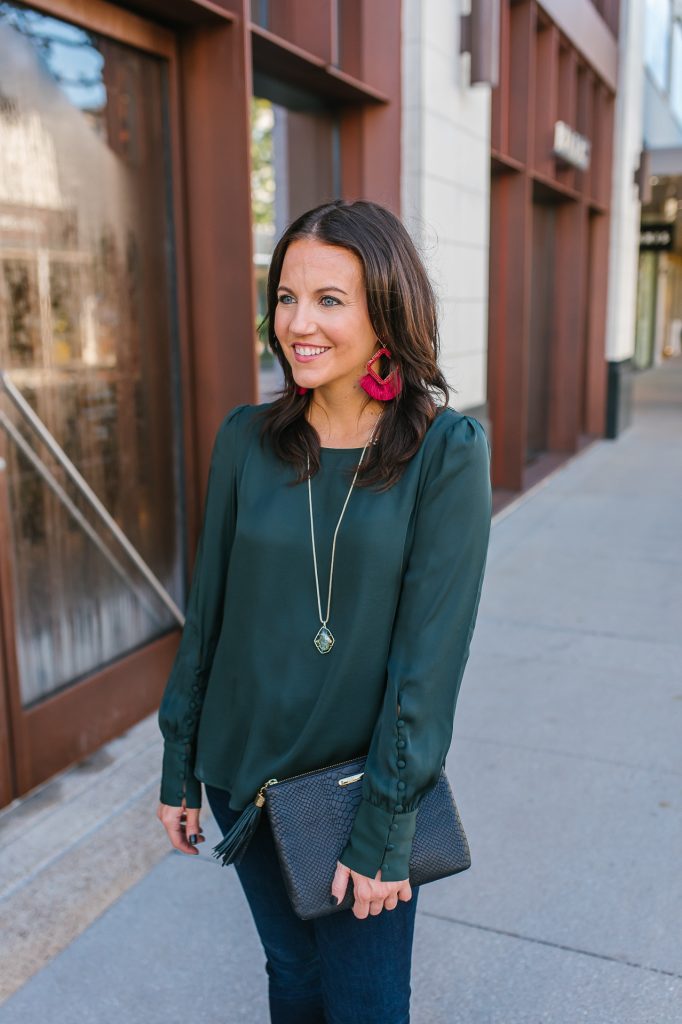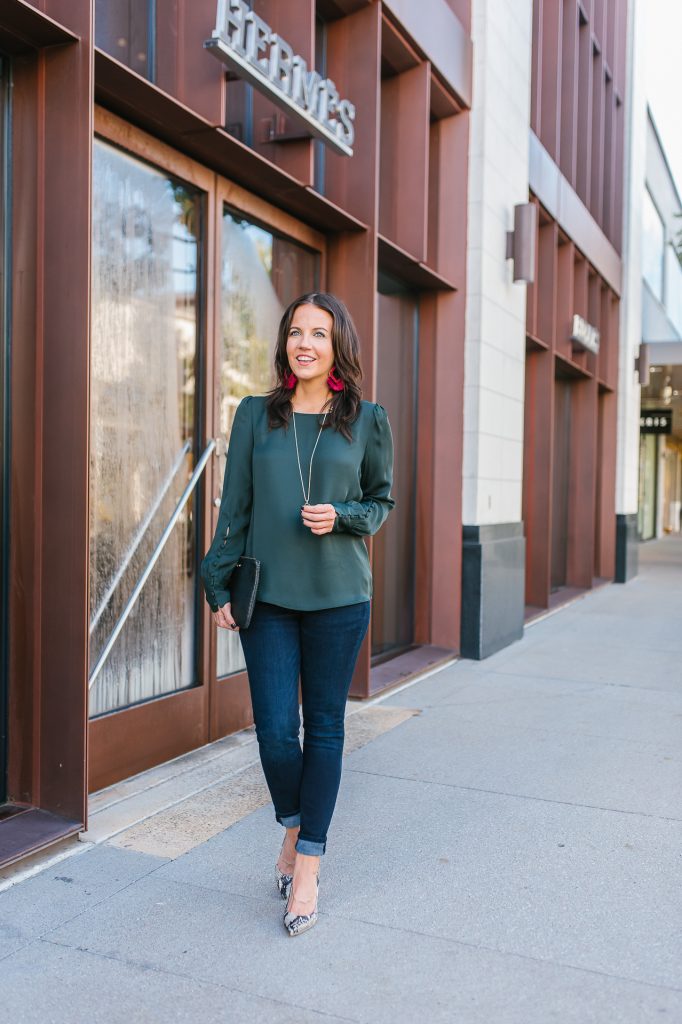 When I started putting this post together, I thought maybe I should hold on this one until it's closer to Thanksgiving.  Then, I realized that Thanksgiving is just over a month away! I mean where the did year go! I have a few different types of holiday looks for you this year from casual dinner to office holiday party to this dressy casual look perfect for an evening celebration.
This Thanksgiving outfit idea would also work for Christmas or just a nice dinner out.  The satin material, dark jewel tone color, and button sleeve details on this top dress is up perfectly for the holidays.  I paired it with jeans for a semi-casual look, but you can easily dress it up with pencil or pleated midi skirt.
To add a little holiday fun to this look, I added in some red tassel statement earrings and my snakeskin heels.  Tan suede flats and gold stud earrings would be another alternative.  I also added in my greens stone necklace.  I think the two greens together are fun and add to the sophisticated chic look of the top.  This top also comes in a few other colors.  I went with this gorgeous dark green because it's not a color I have too much of in my closet.
What is your typical Thanksgiving outfit style?  My family is usually a little more casual with sneakers, booties, and more casual tops.
Photography By: Banavenue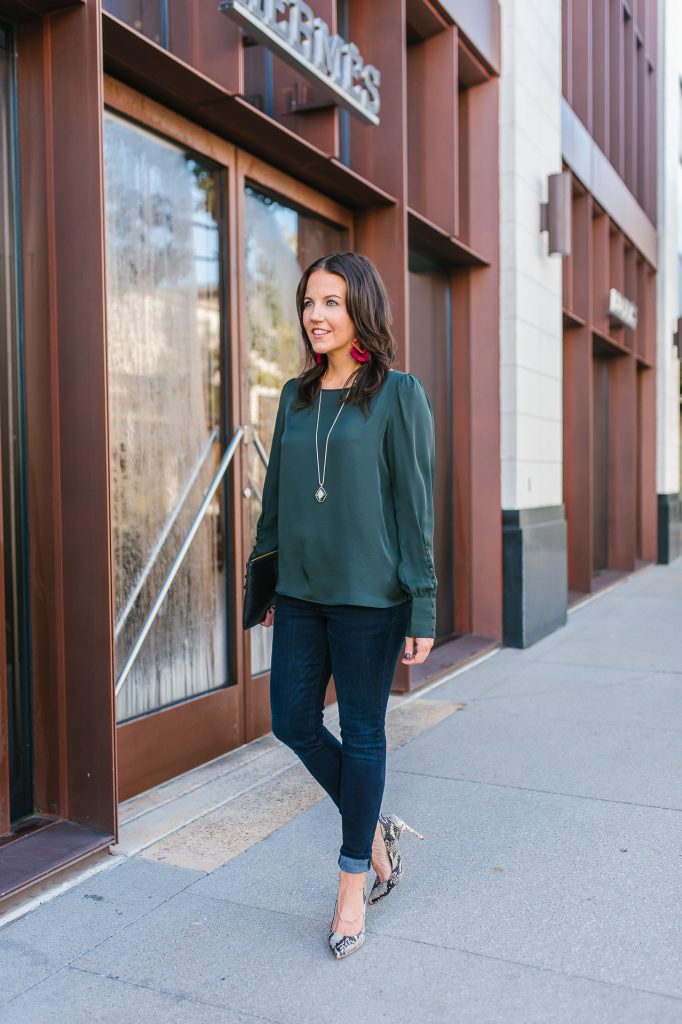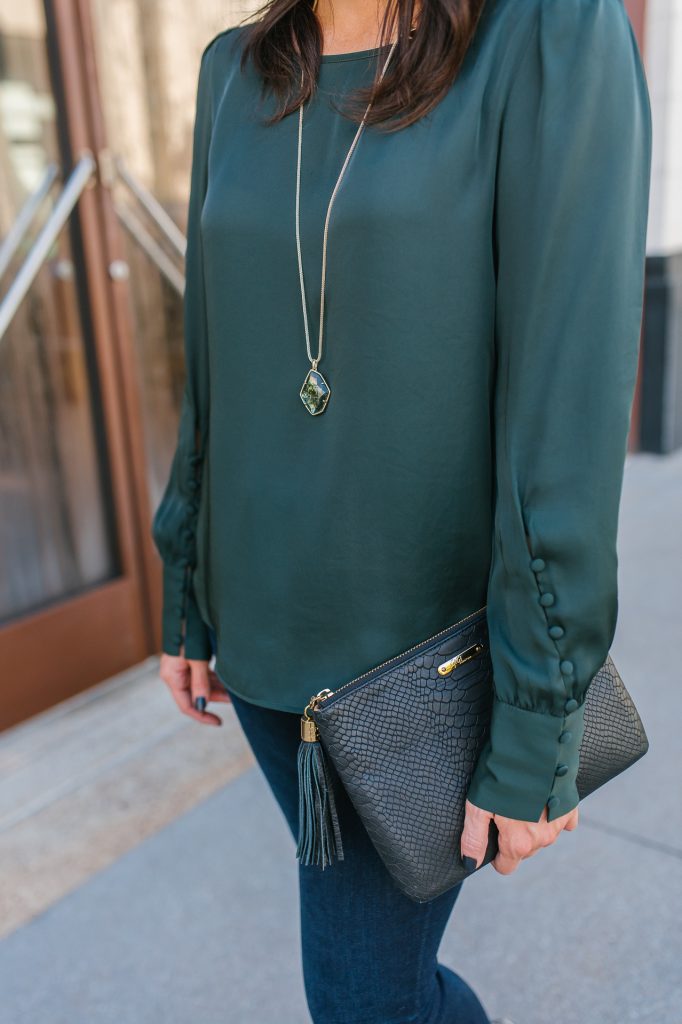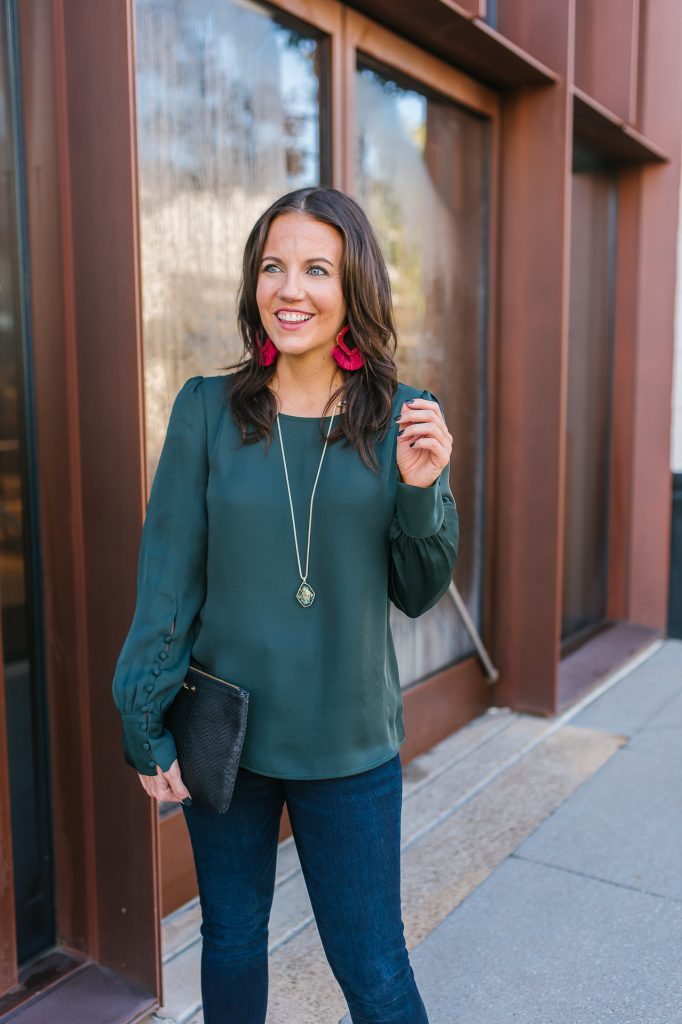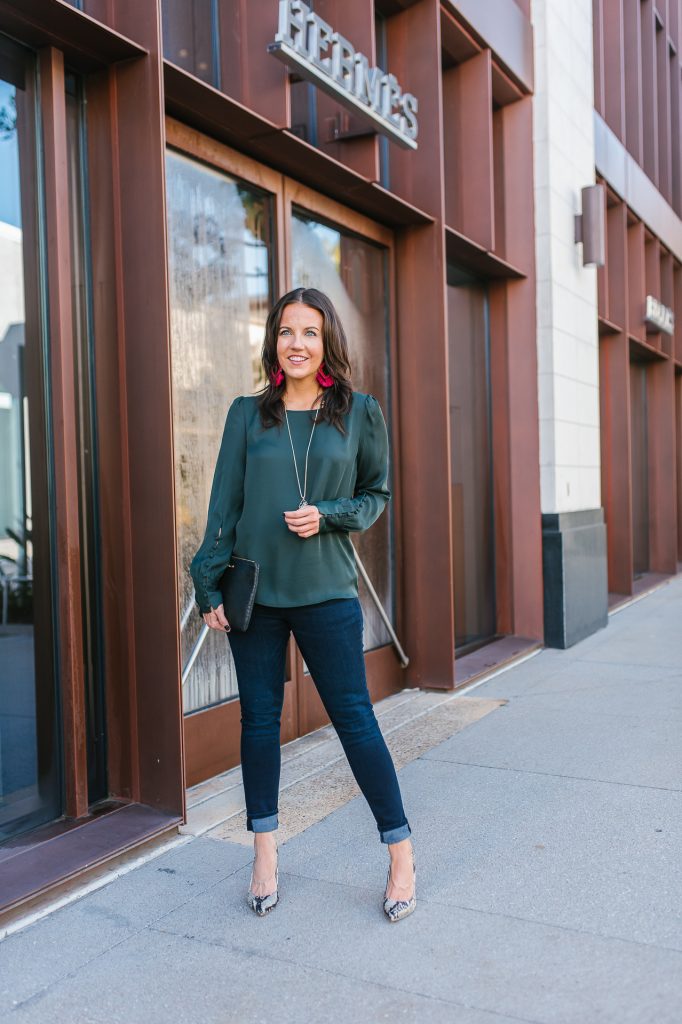 SHOP THE LOOK


Love this post? You may also love: