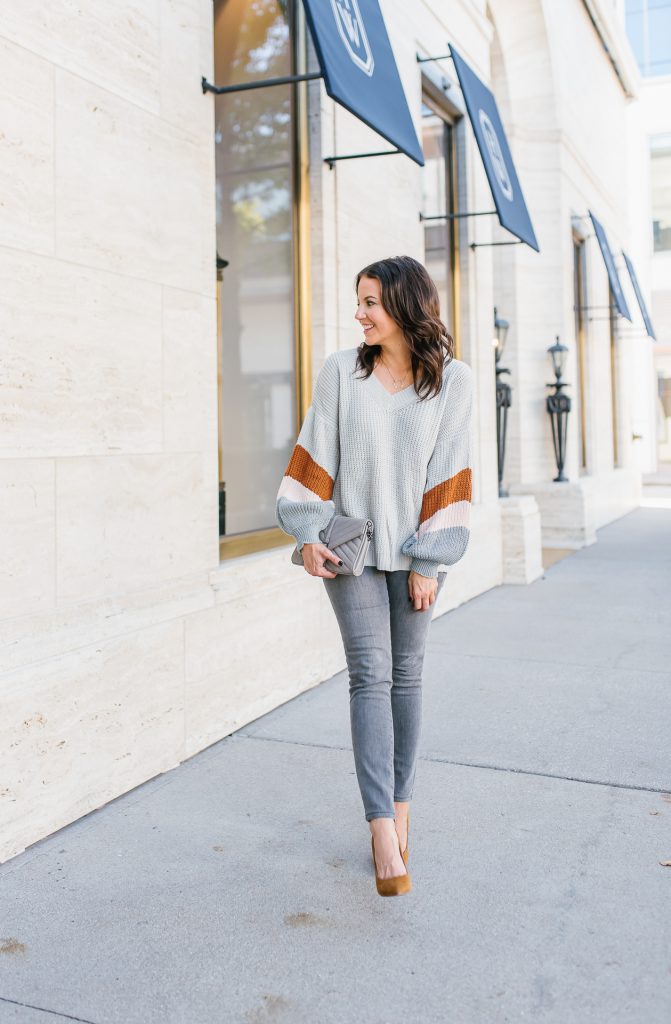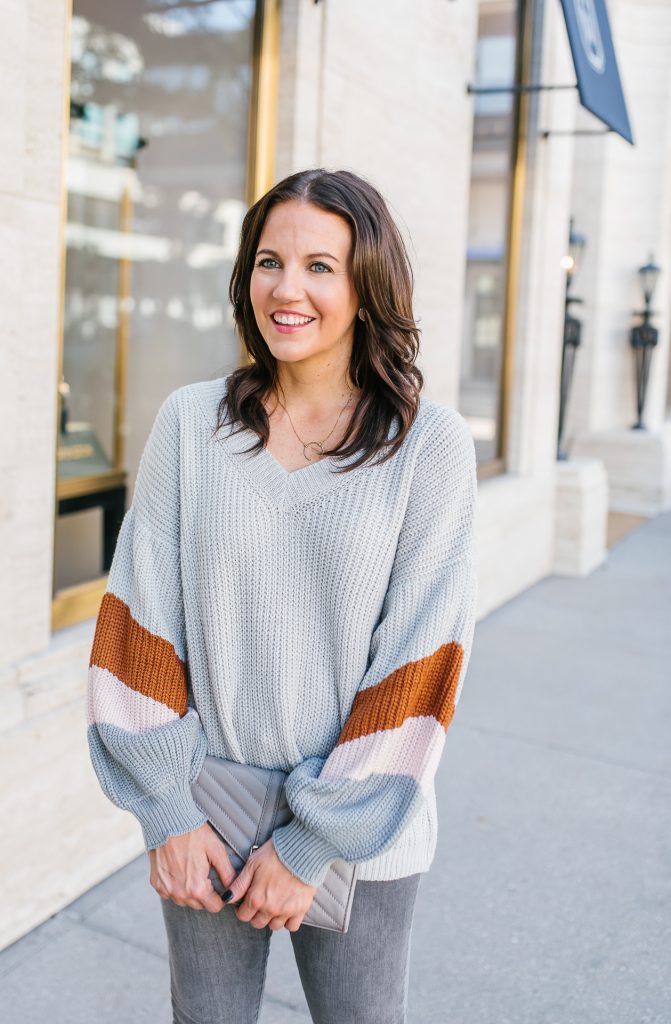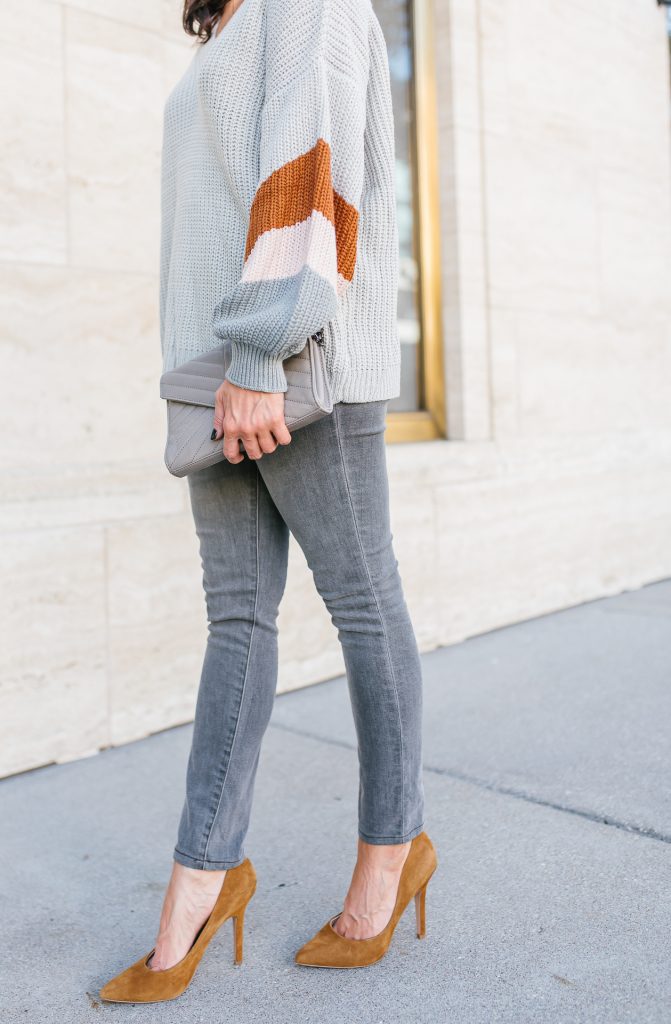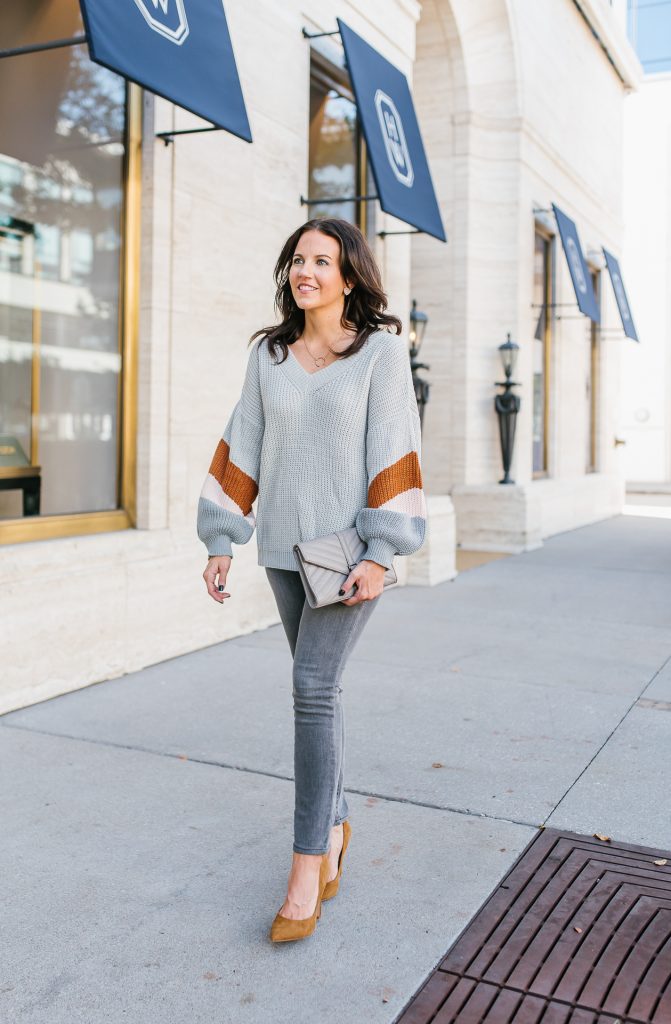 Ya'll, we have had a couple days of sweater weather here in Houston, and I am already ready for warmer weather to come back! ha!  One thing I appreciate about our weather is that cold days are broken up with a few warm days, so we can ease into it.  I was excited to start pulling out a few of my new sweaters.
This gray sweater inspired me to try out a new color combination, and I am obsessed.  This gray and brown color combo is a little different and unexpected which is why I think it works so well!  My brown suede heels almost perfectly match the brown in the sweaters, so they were the perfect compliment to this outfit.
When wearing two gray piecess, I opt for a dark shade and light shade.  The contrast between the sweater and jeans is perfect.  I added in my gray clutch to keep with the color theme and to add another gray shade to the mix.  This sweater has a cozy, oversized fit and will be really cute with skinny jeans and tall boots too.  You can also play with the pink color when you accessorize with some pink earrings or a pink purse.
Photography By: Banavenue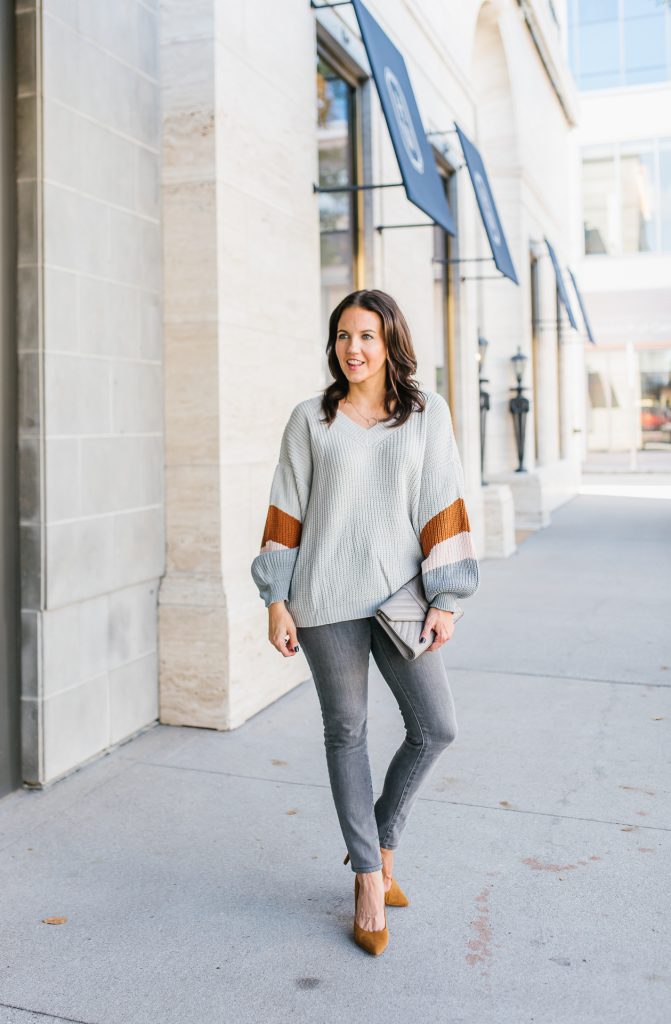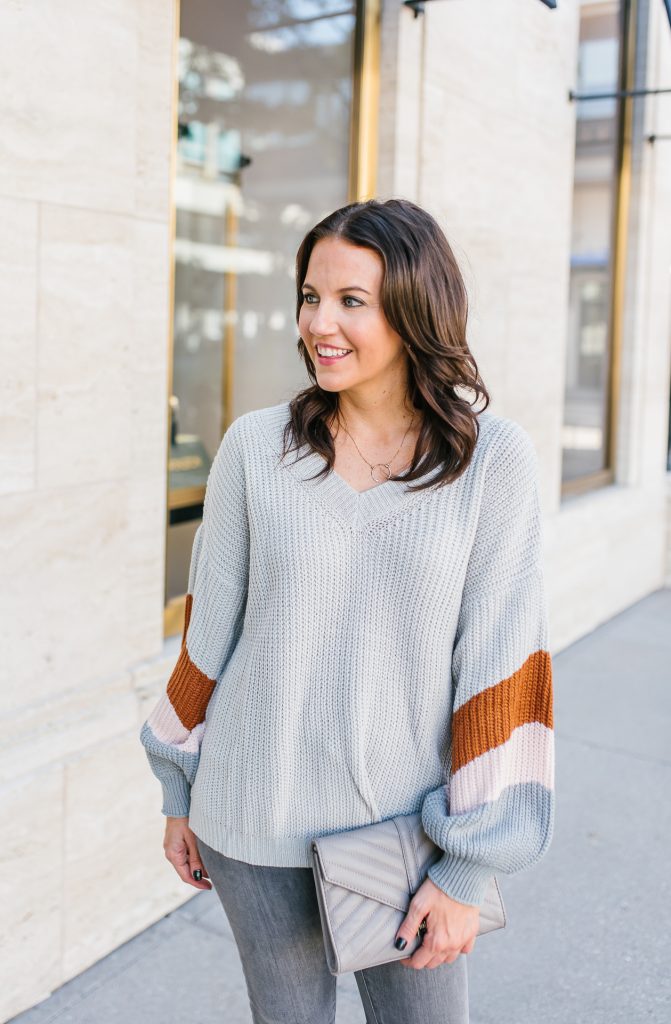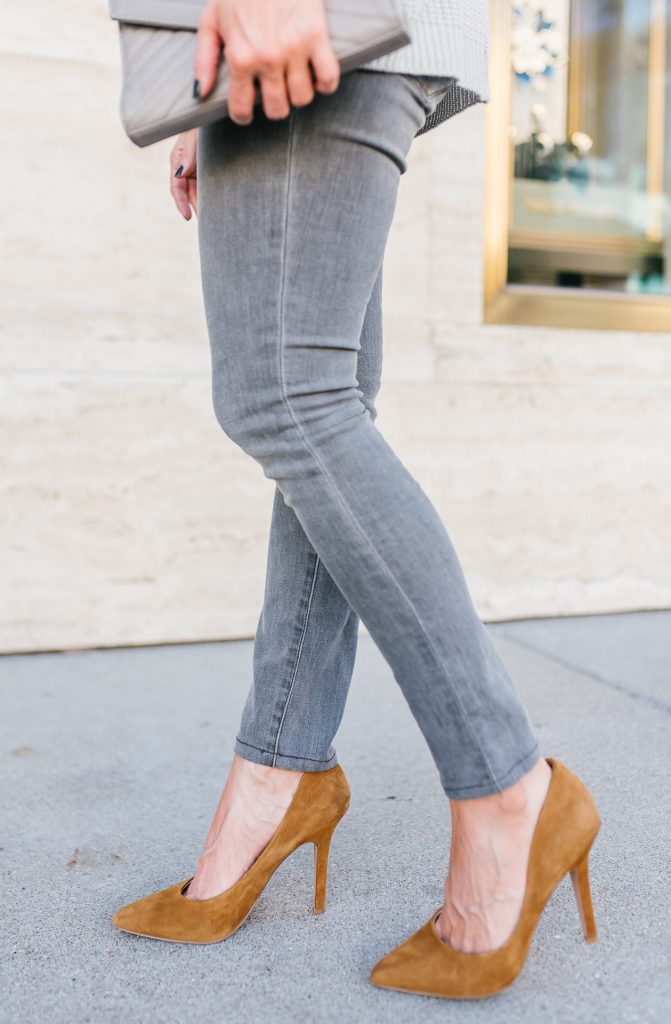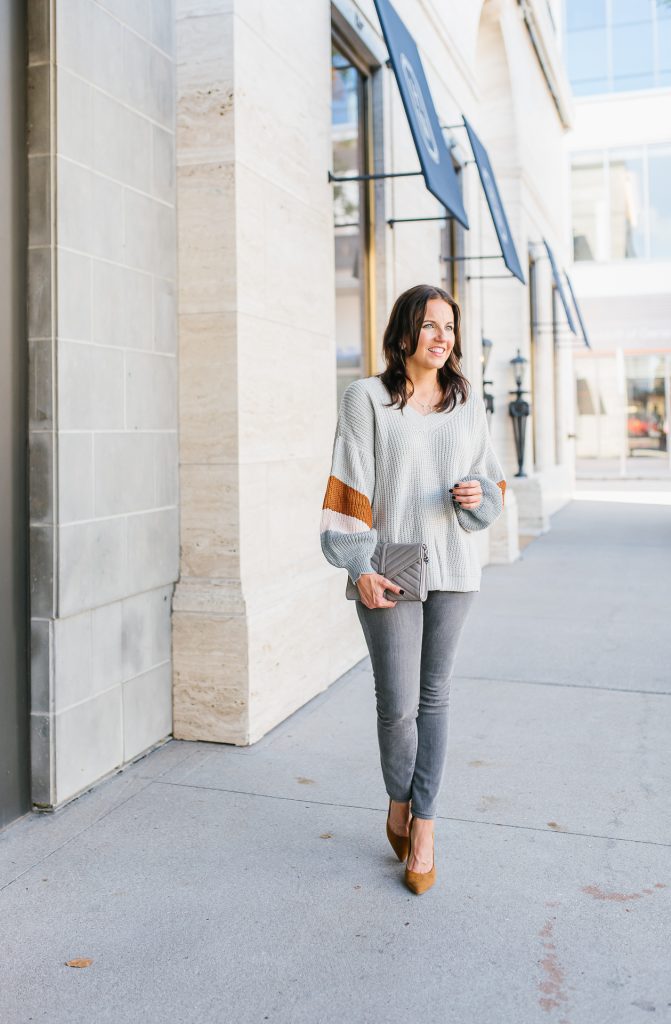 SHOP THE LOOK

Love this post? You may also love: