Monthly Archives:
November 2023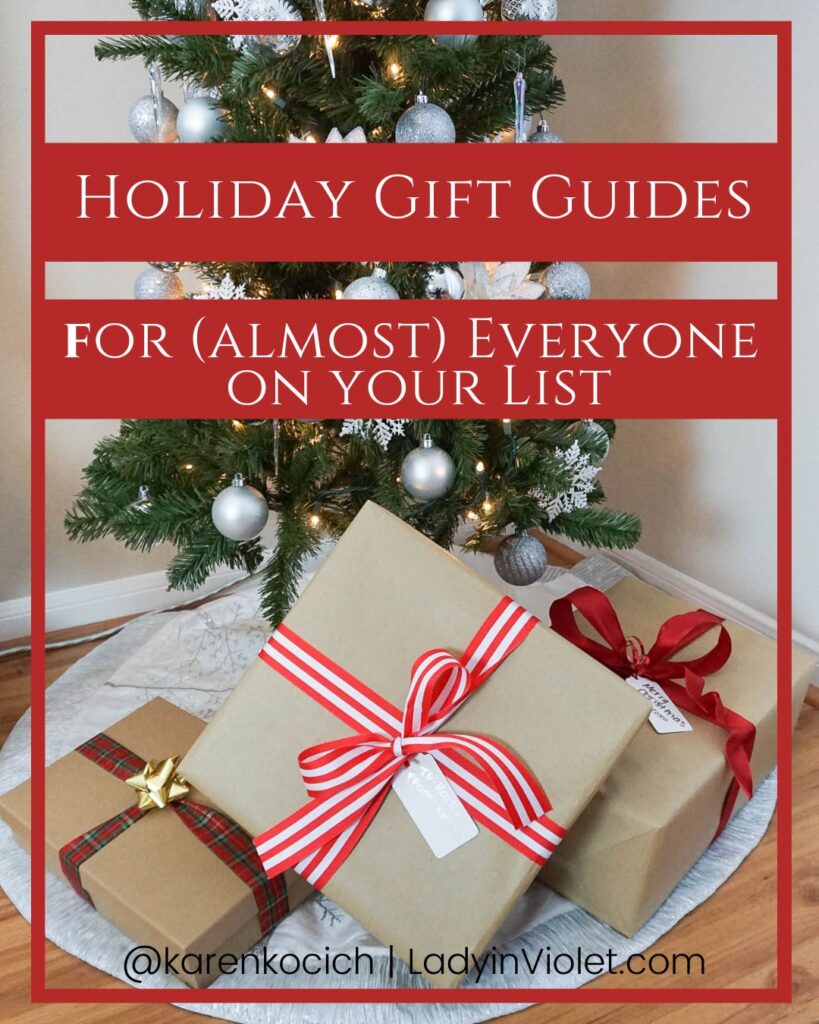 Happy Black Friday! Instead of sharing a list of sales, I decided to mix it up and share lots of gift ideas to help with your holiday shopping.  Many of these items are on sale for
Cyber week, and I didn't want you to miss out on those deals. It's perfect tocross some gifts off of the list and save too.
Bookmark this page to come back to as you work through your gift list this holiday season. I tried to reach a variety from him to baby to her.  I have gift ideas in a variety of price ranges and categories including home, fitness, jewelry, and beauty.
I hope this helps you out!  Happy Sale Shopping!
Holiday Gift Guides for (almost) Everyone on Your List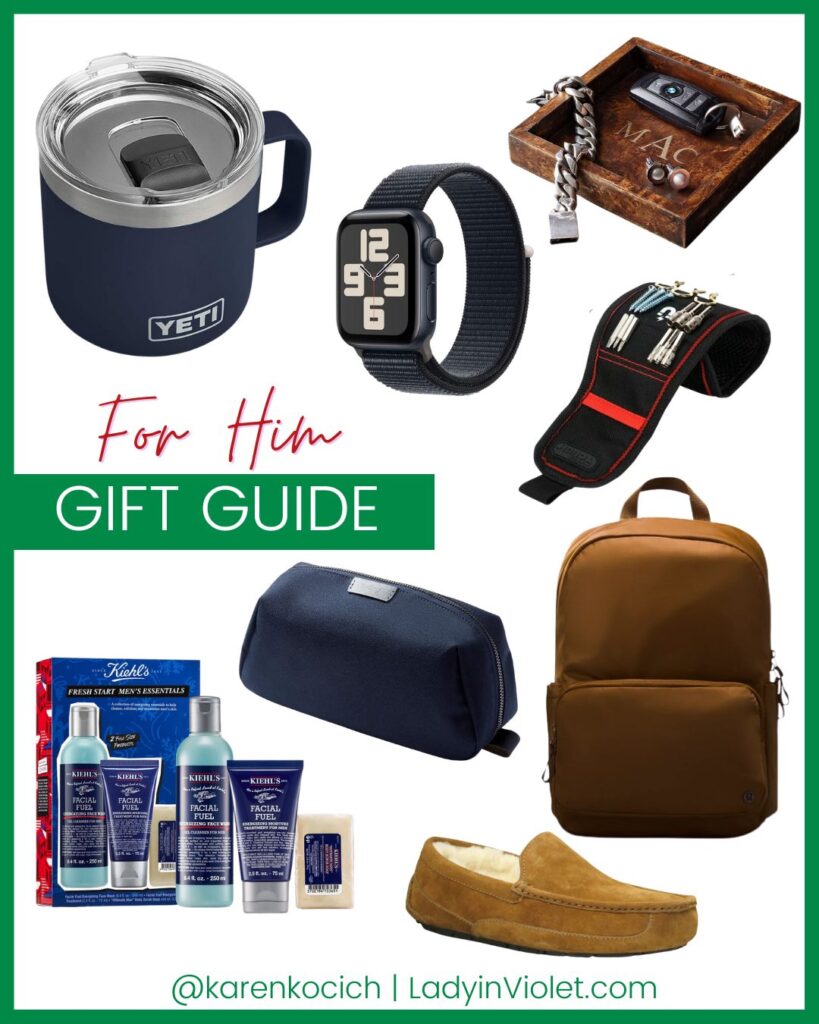 yeti coffee mug | apple watch | catch all tray | magnetic tool wristband | skincare gift set | toiletry travel case | backpack | slippers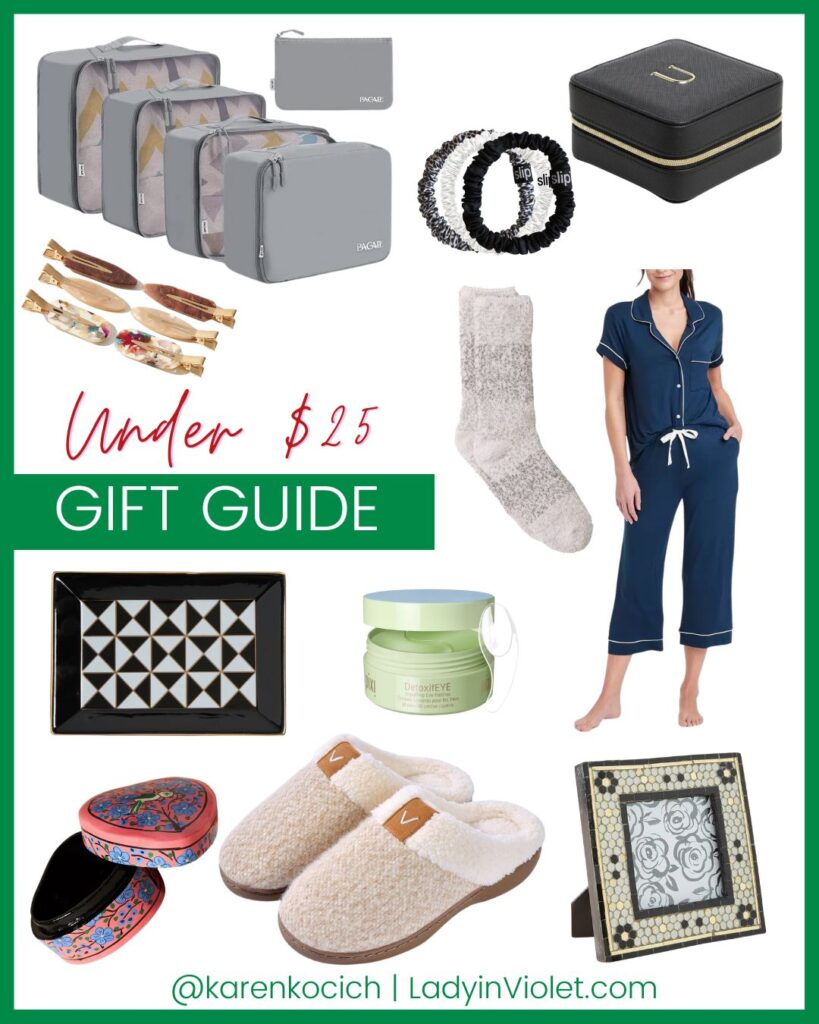 packing cubes set | hair clips | silk hair ties | travel jewelry case | cozy socks | pajama set | catch all tray | eye masks | heart trinket box | slippers | picture frame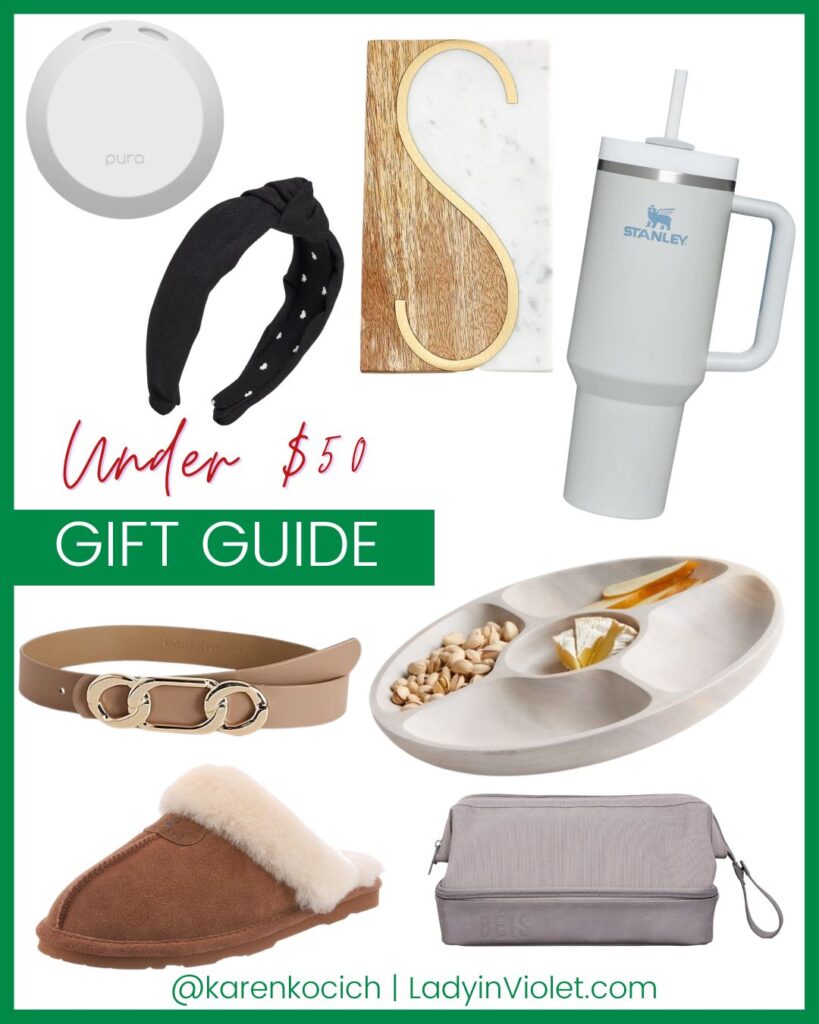 pura fragrance diffuser | black headband | monogrammed board | stanley cup | belt | serving tray | slippers | toiletry travel case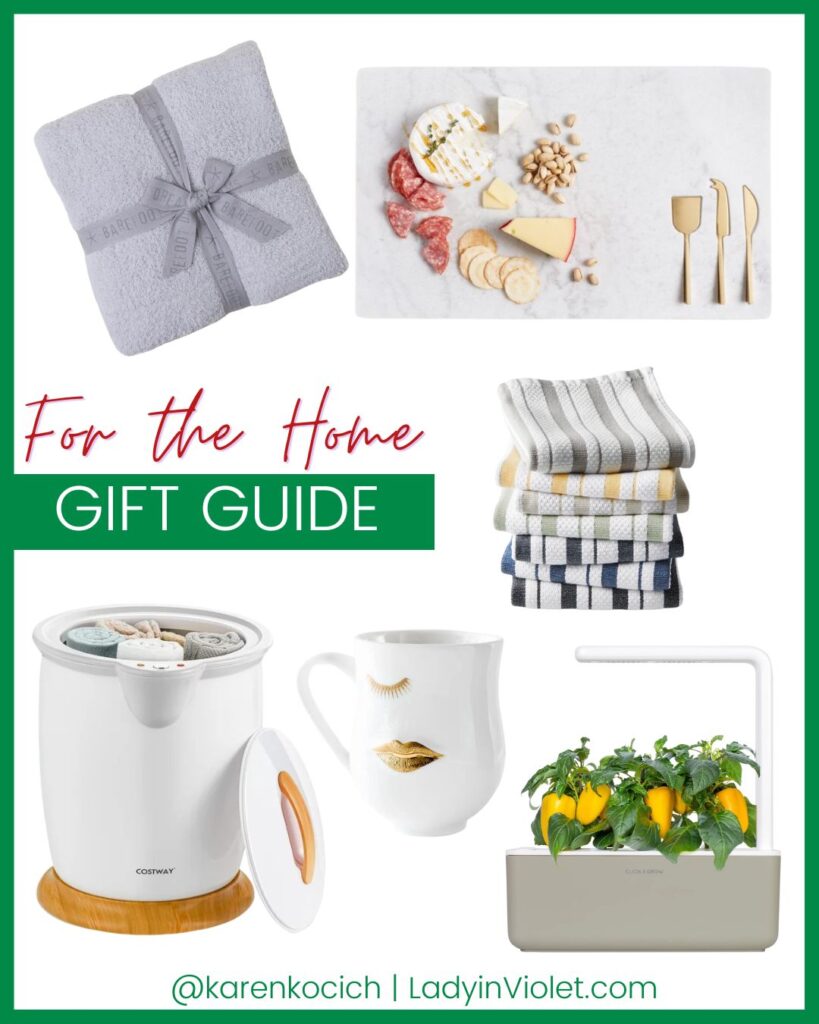 blanket | marble charcuterie board | kitchen towels | towel warmer | coffee mug | indoor garden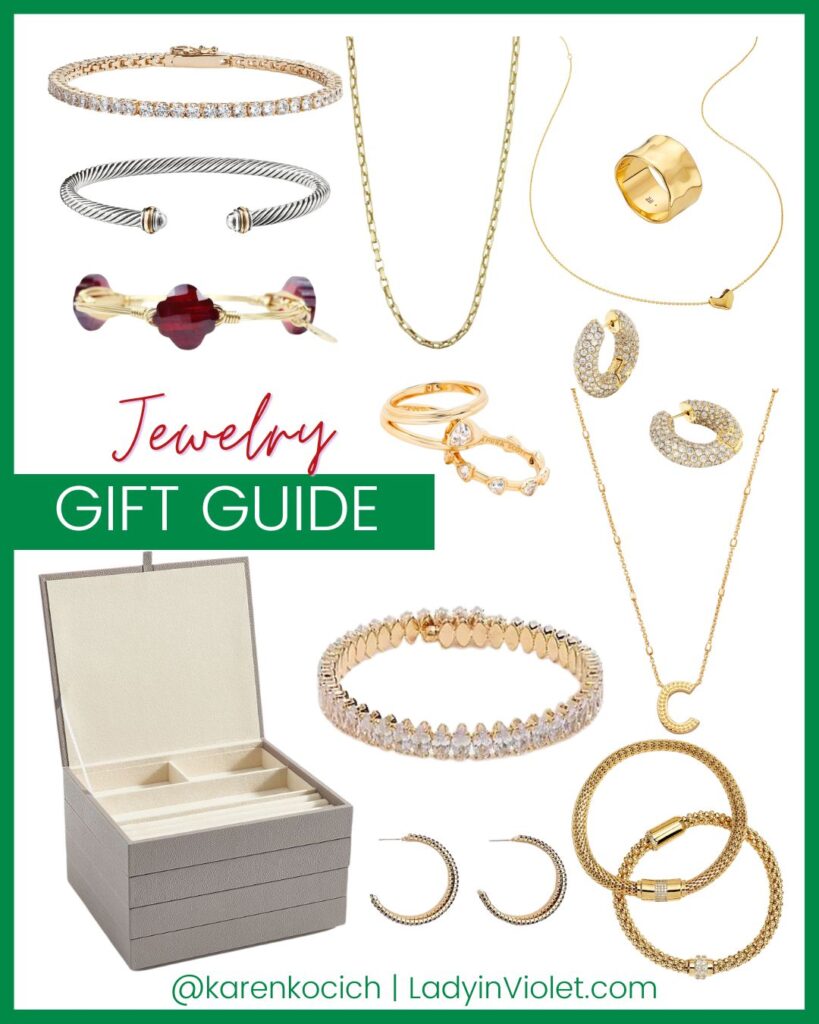 tennis bracelet | cuff bracelet | stone bangle | link necklace | 3 ring set | single ring | heart necklace | pave hoop earrings | initial necklace | double rhinestone bracelet | jewelry box | hoop earrings | stretch bracelets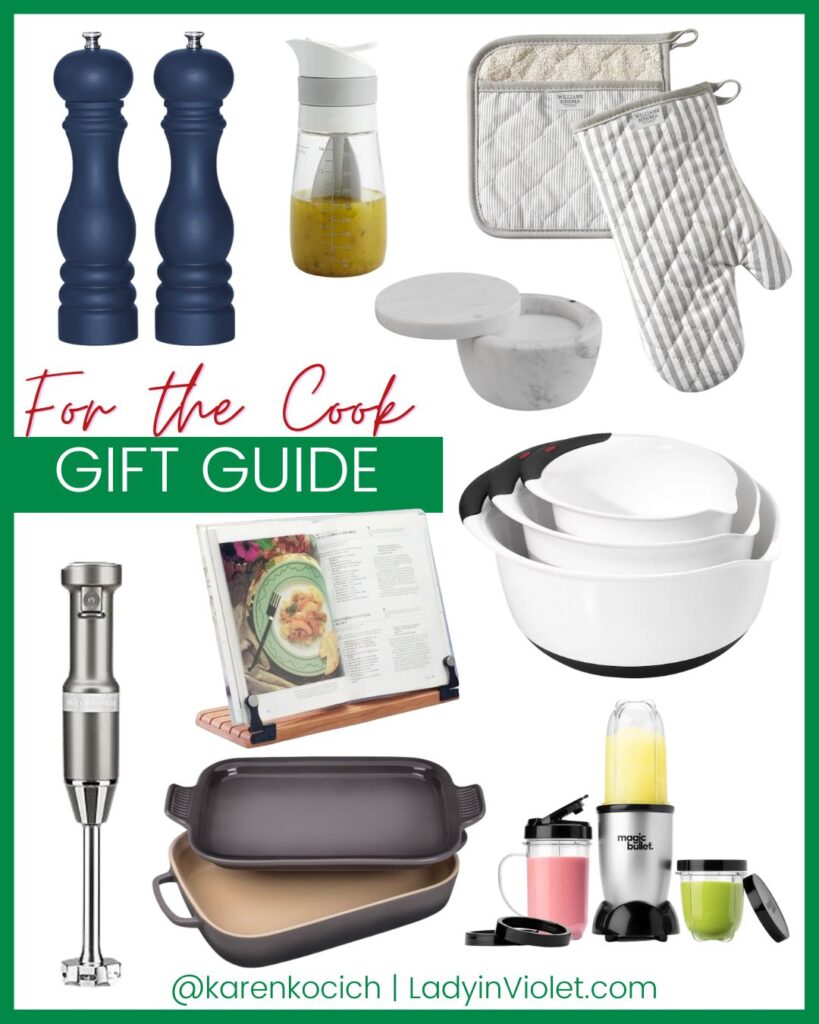 salt and pepper mill set | salad dressing mixer | marble salt cellar | oven mitt set | mixing bowls |immersion blender | cookbook holder | casserole dish | magic bullet mixer set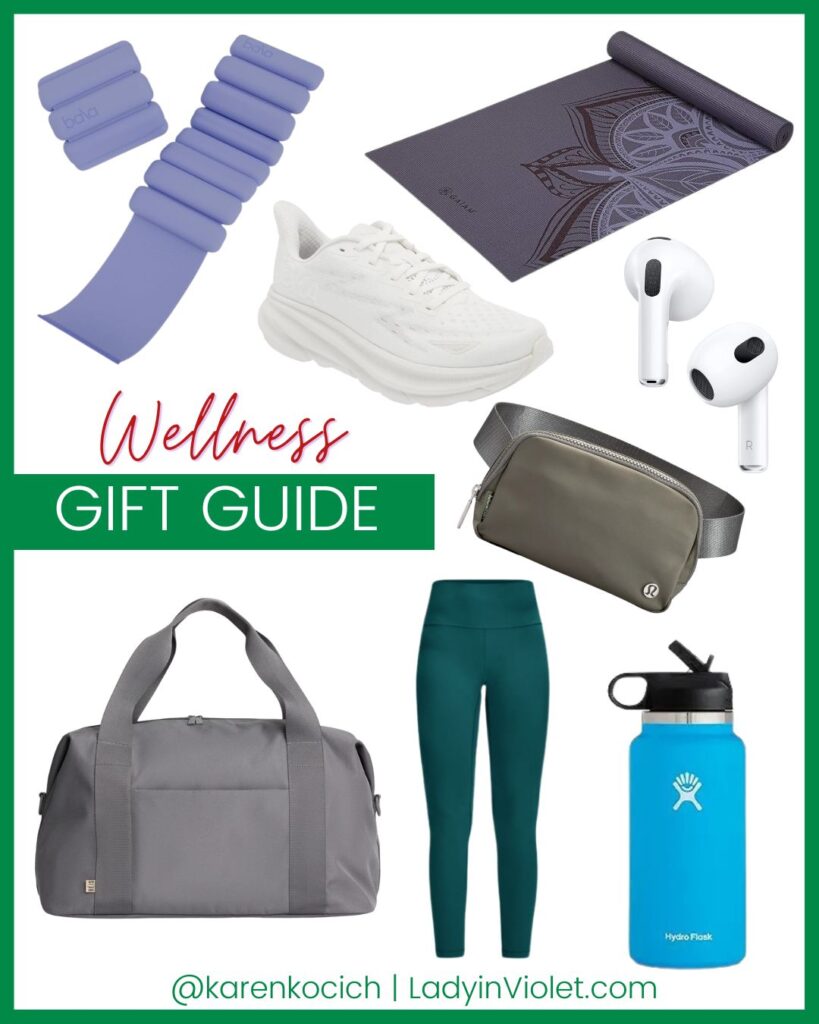 wearable weights | yoga mat | white sneakers | airpods | belt bag | gym bag | leggings | water bottle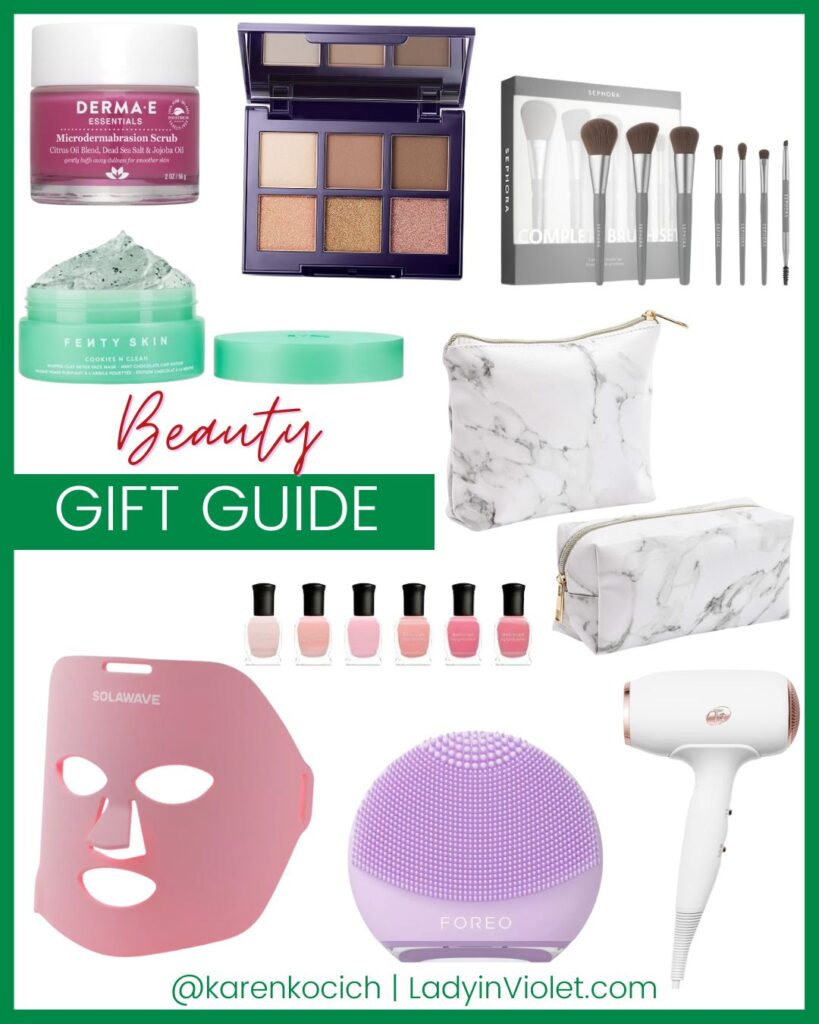 microdermabrasion scrub | face mask | eyeshadow palette | makeup brushes | makeup bag | light therapy mask | nail polish set | facial cleansing tool | blowdryer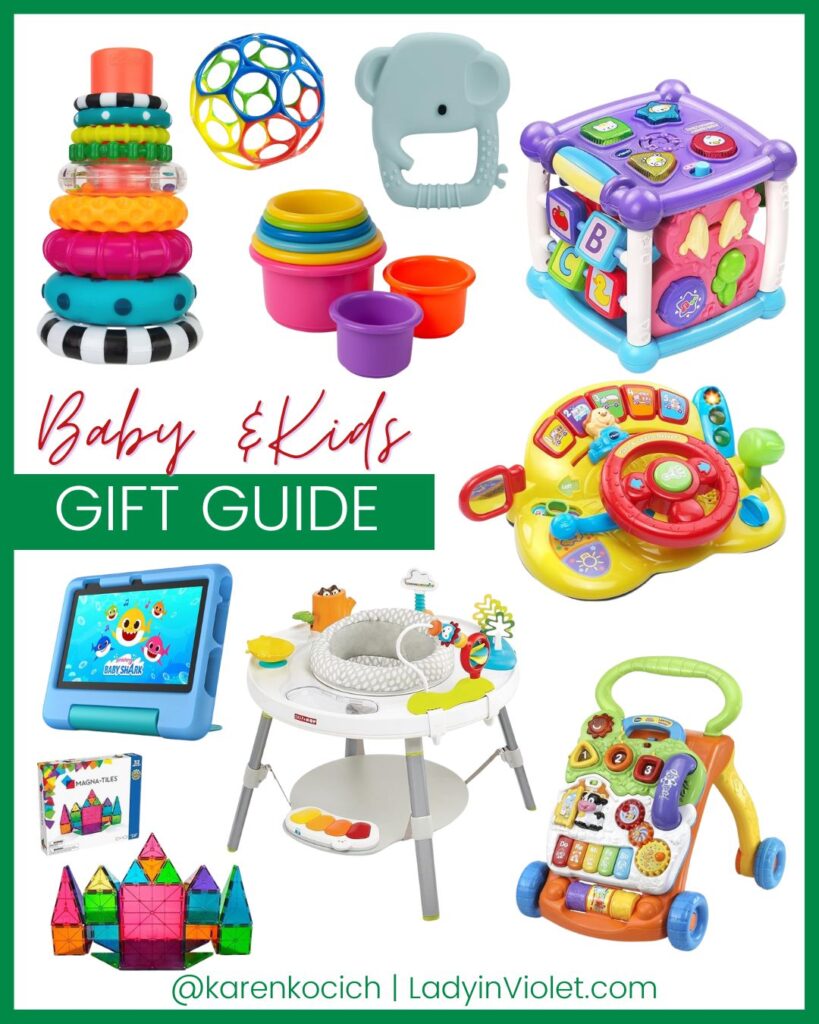 stacking toy | O ball | cup stacking toy | elephant teether | activity block | driving toy | kids tablet | magnetic tiles | activity center | baby walker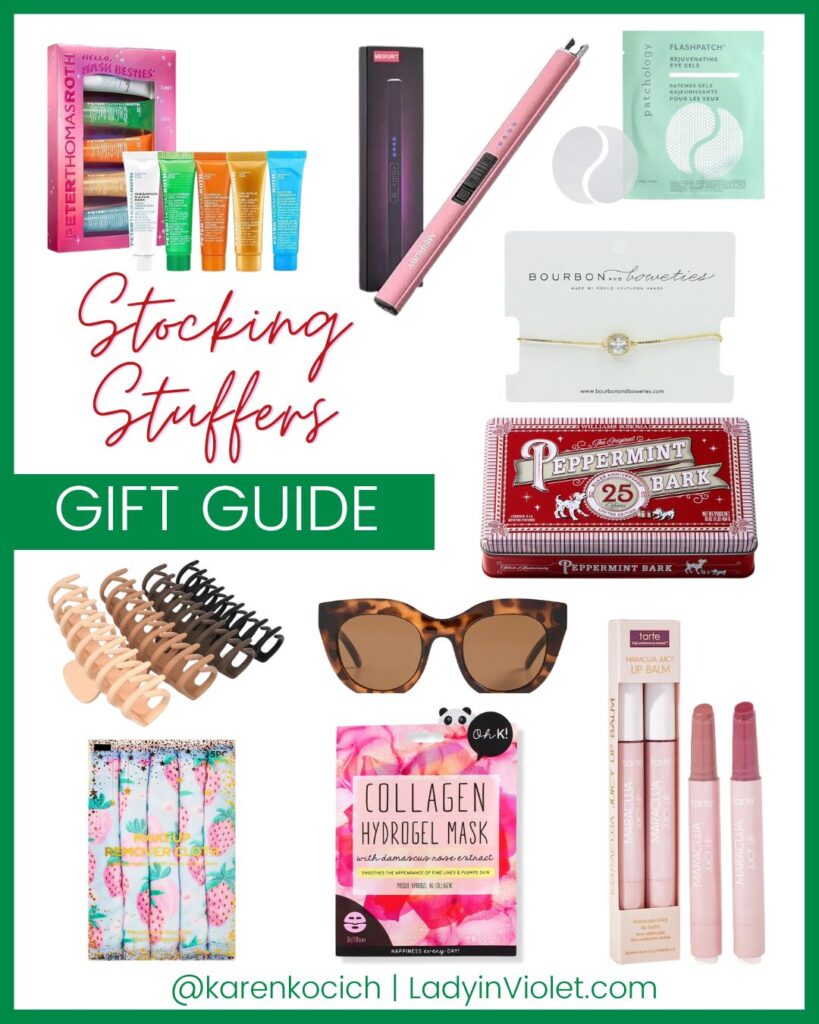 face mask set | lighter | eye gel mask | bracelet | peppermint bark | hair clips | makeup remover cloths | sunglasses | collagen hydrogel mask | lip balm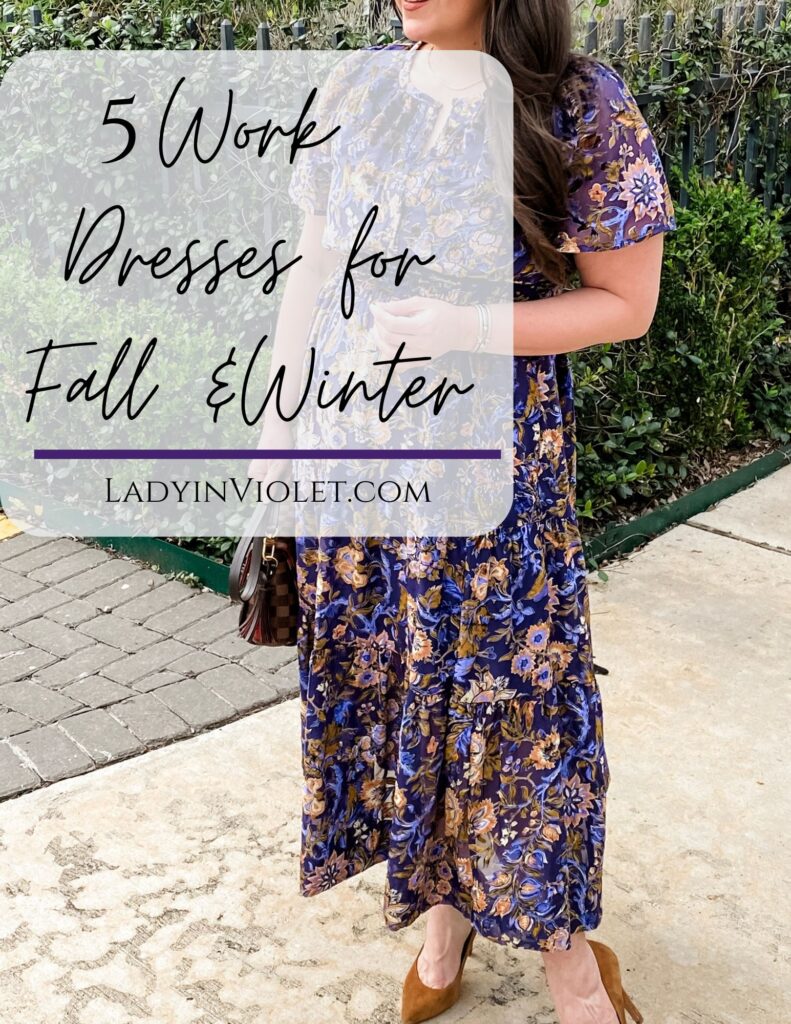 My fashion item for 2023 was definitely dresses.  They were great during pregnancy to work with a growing bump, and they've been perfect post-pregnancy to work on a consistently changing body type as my pregnancy weight slowly falls off.
I wore the spring and summer dresses from my previous post as long as I could before I finally started shopping for some fall dresses.  I specifically wanted some work dresses that I could also were to church, holiday events, etc.  Most of these dresses will feature a elastic waist band of some sort.  I have found this helpful as my body and size is consistently changing.  The elastic helps the dress fit longer as my waist size changes.  Also a helpful feature if you wear to a dinner. 🙂
All but one of these dresses are under $100.  The first is over, but is on sale for Black Friday for 30% off.
I hope you all have a fabulous Thanksgiving.  If you are already Black Friday shopping, I hope you are finding some great deals!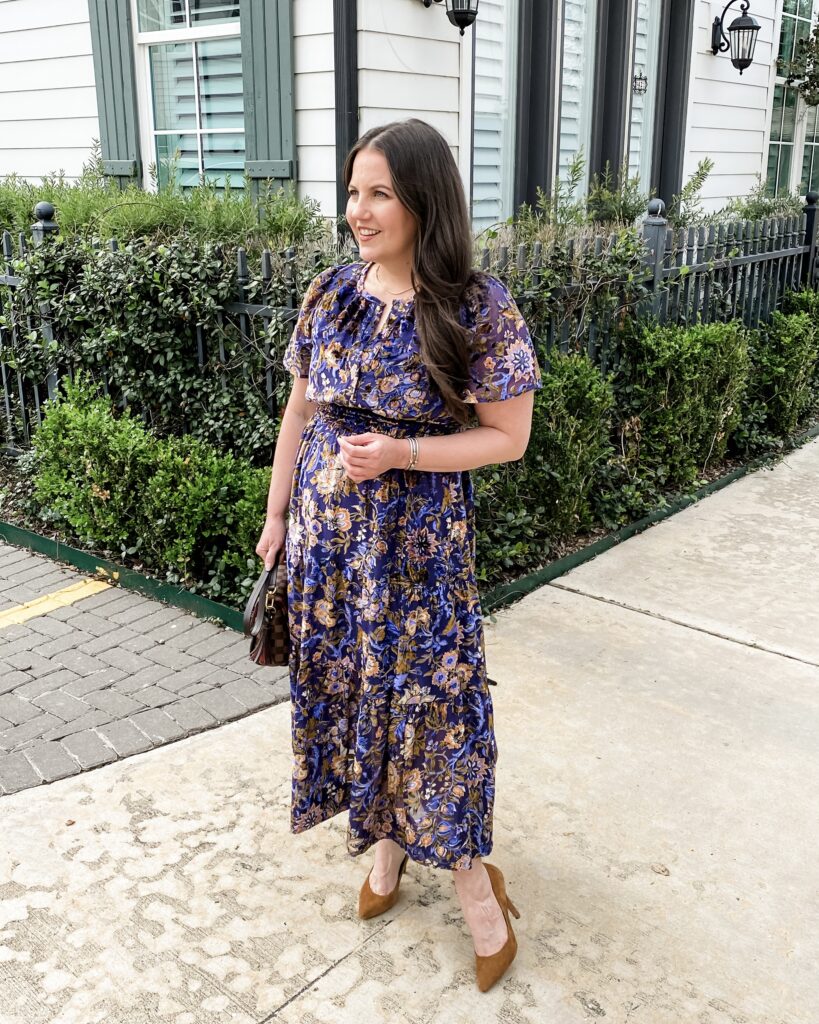 velvet floral maxi dress (I'm wearing a petite)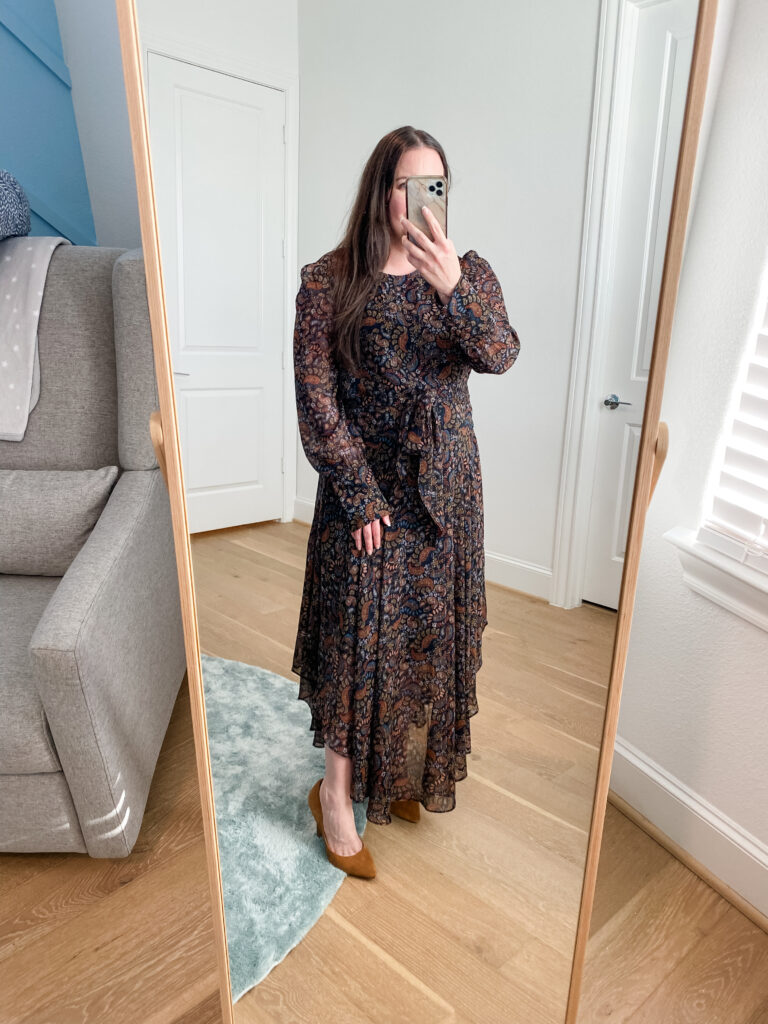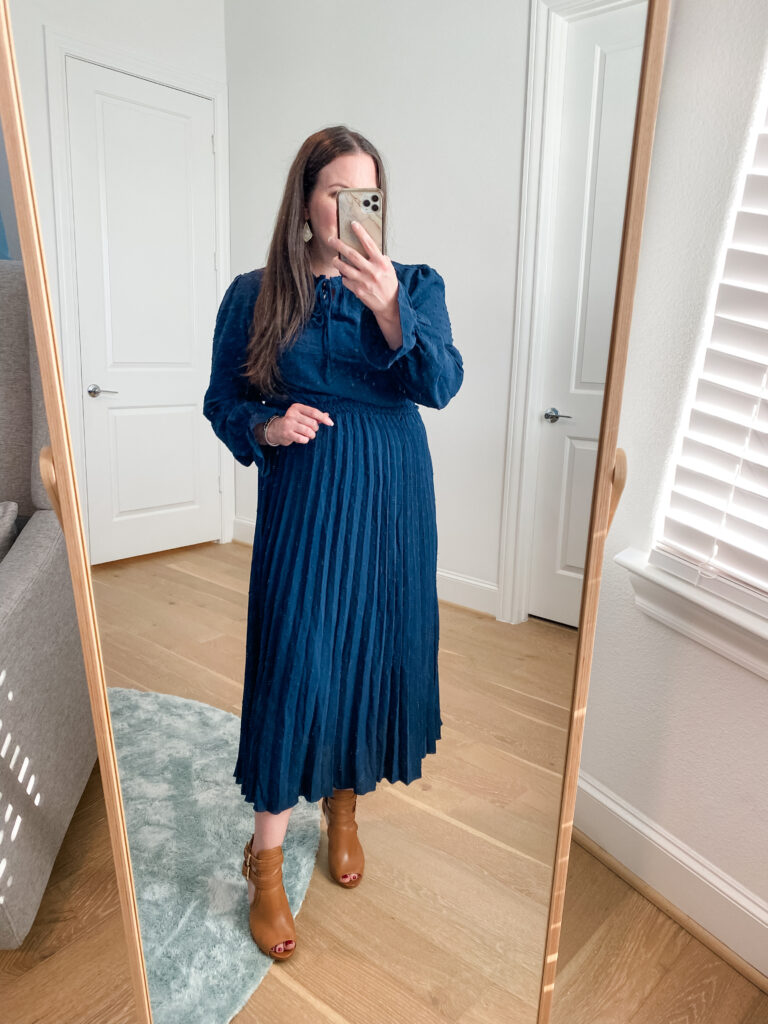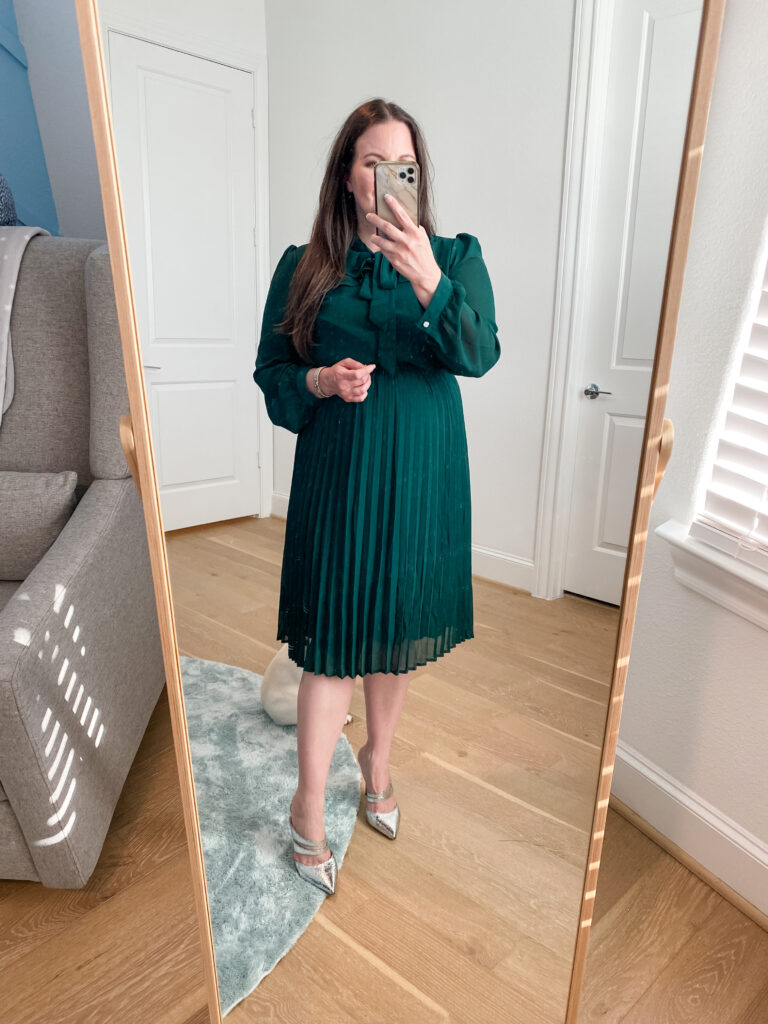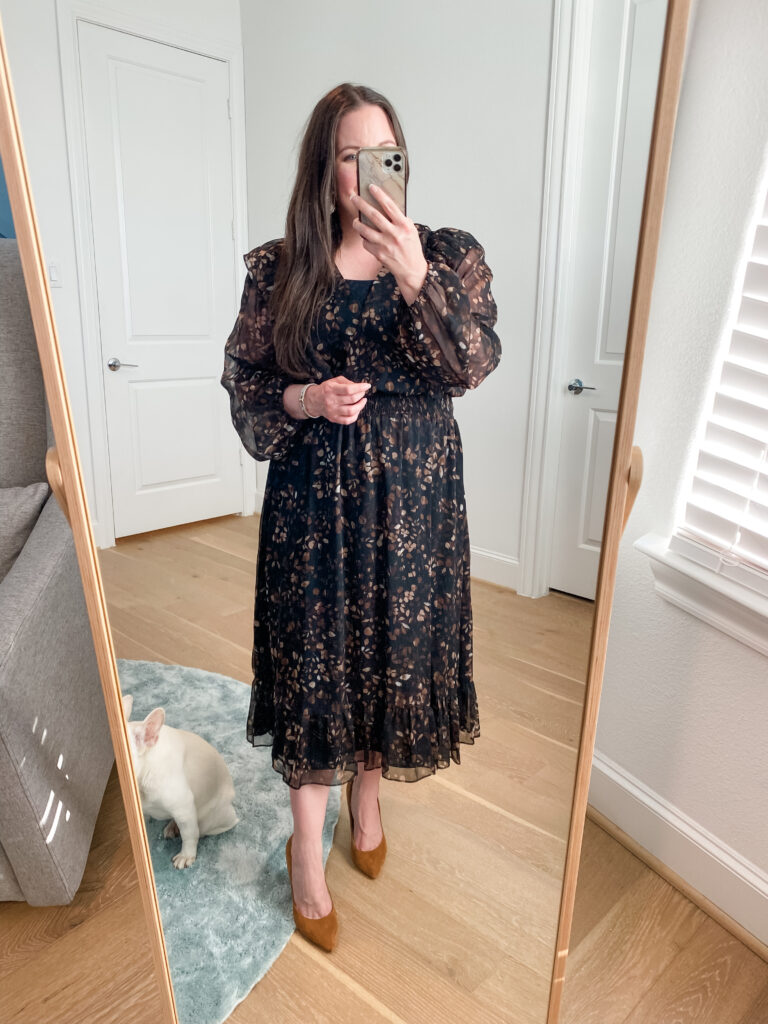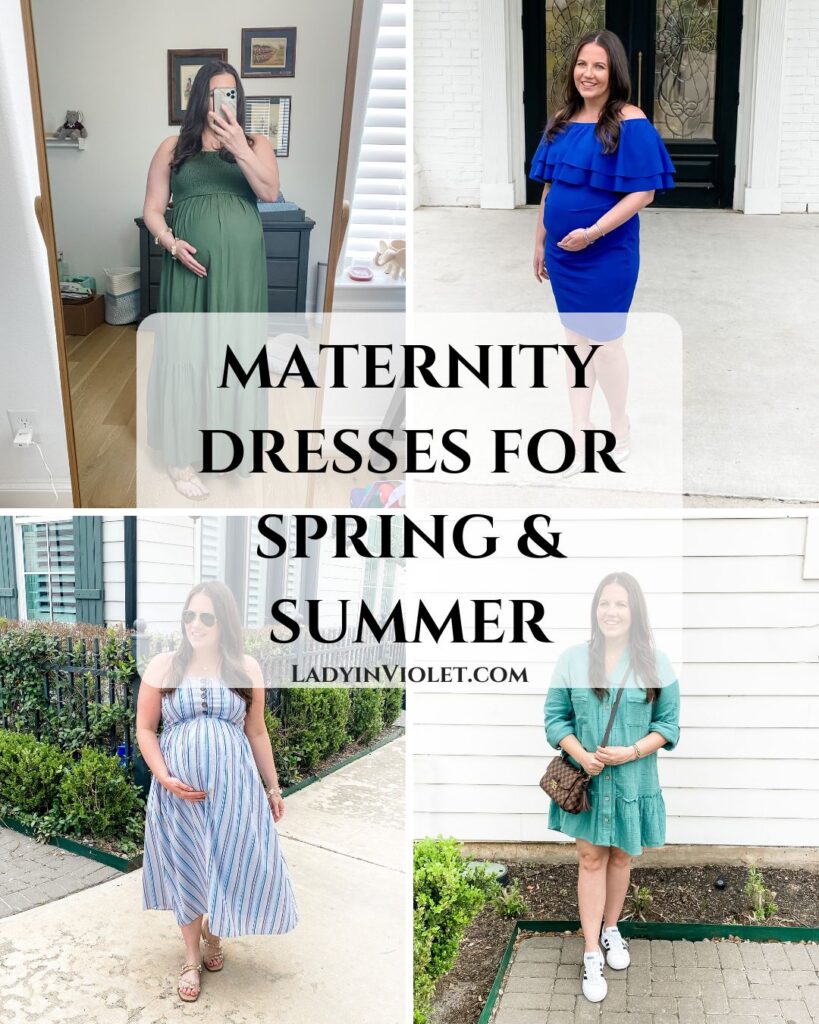 Hello! Well so much has happened since my last post. Baby Stephen was born June 16th, and we spent all summer soaking up all of the newborn cuddles and adjusting to life as a family of 3.
I've been working on this post since May and finally gave myself a deadline to get it up and posted especially since it is for a whole different season.  Many of the dresses are on sale right now!  Several also come in multiple color options, so you can pick a fall color.
My maternity style was a mix of cute and dressy or comfy and casual.  I've also included a few cocktail dresses that would be so good for holiday parties.  What I loved about most of these dresses is that they work after pregnancy too. Many of them have also made great postpartum outfits.
Stay tuned to the blog because I have some of my current fall favorite dresses coming up on Wednesday.
Maternity Dresses for Spring and Summer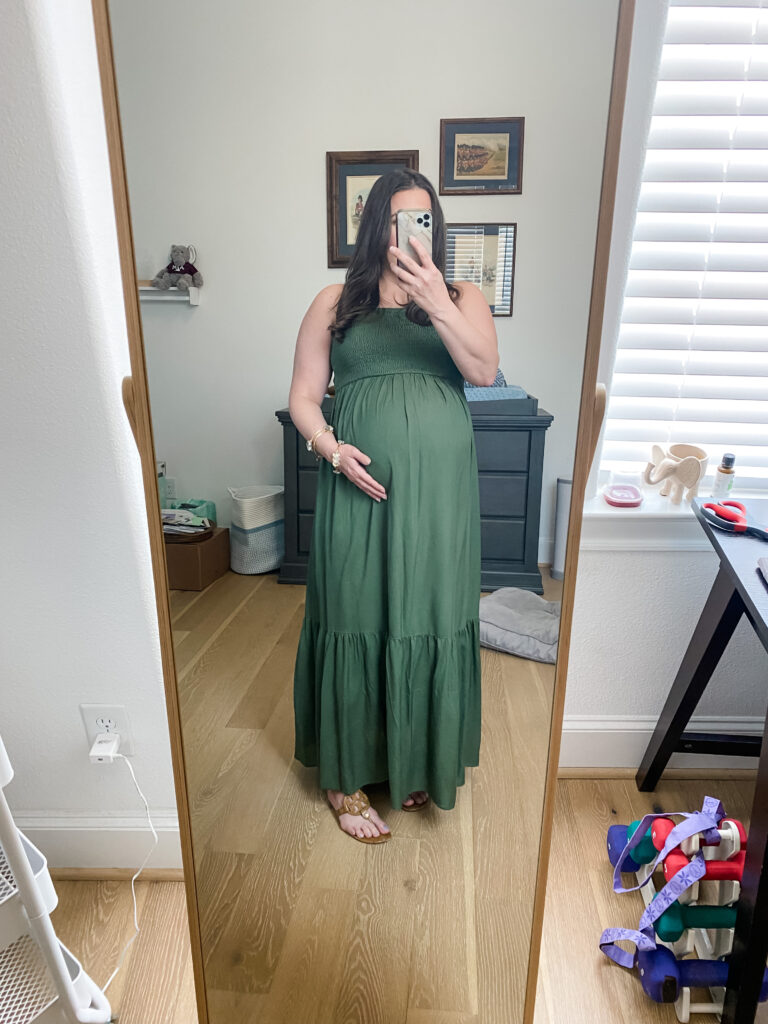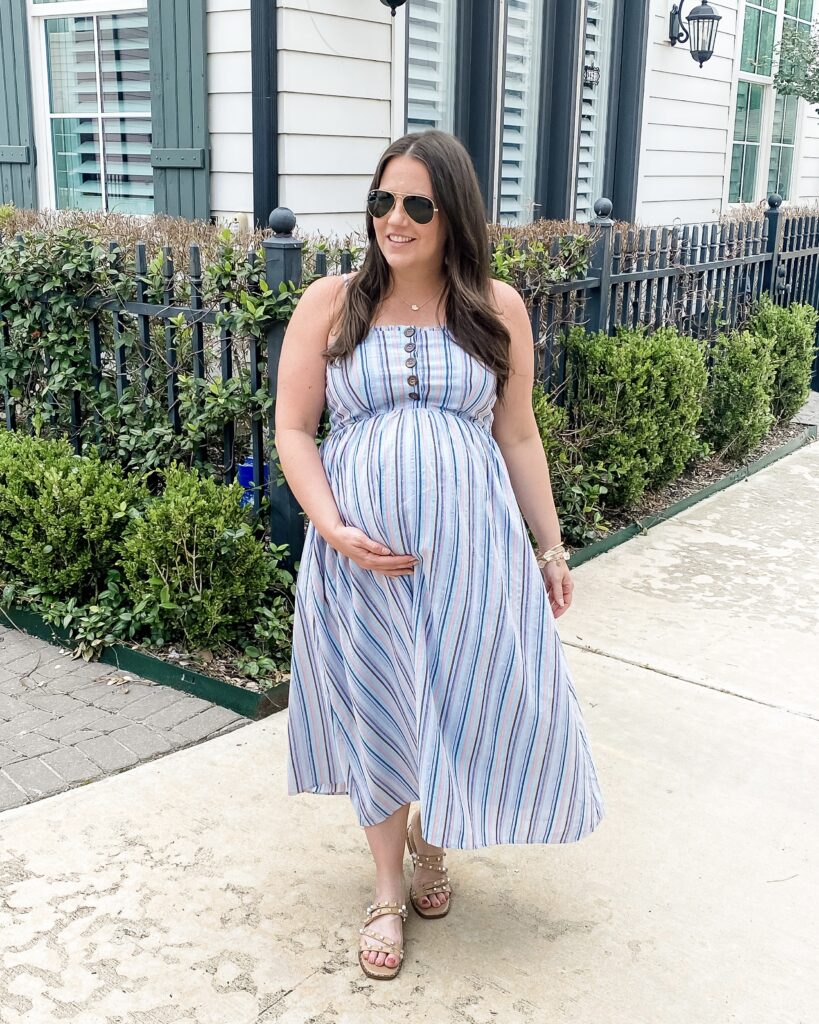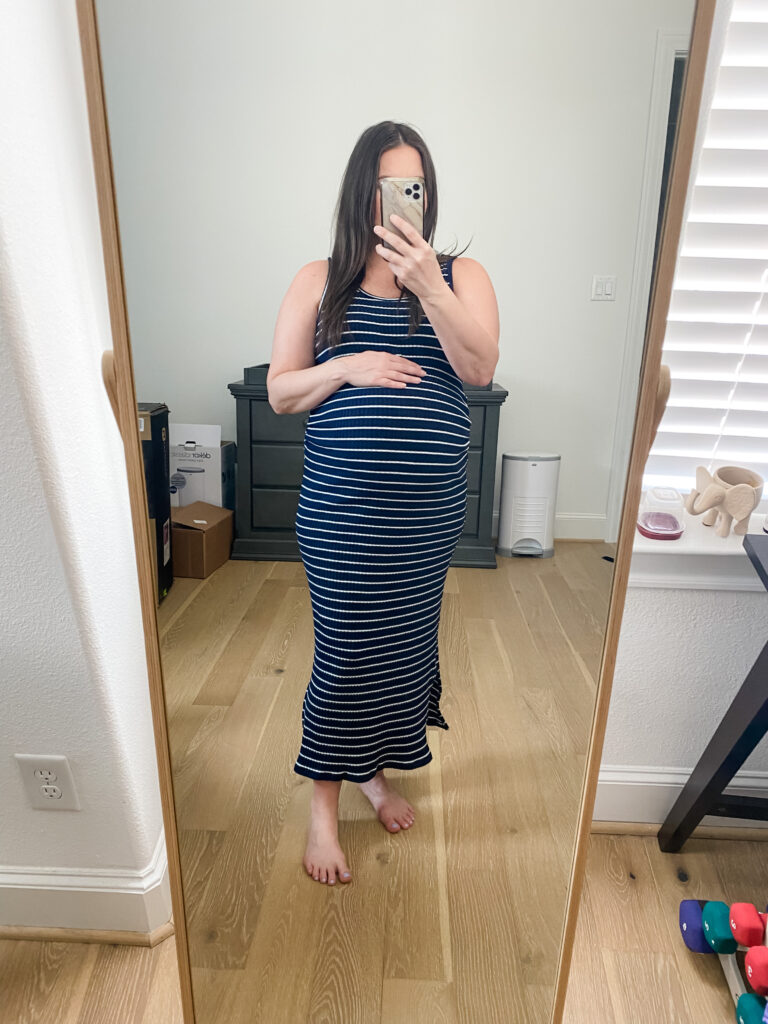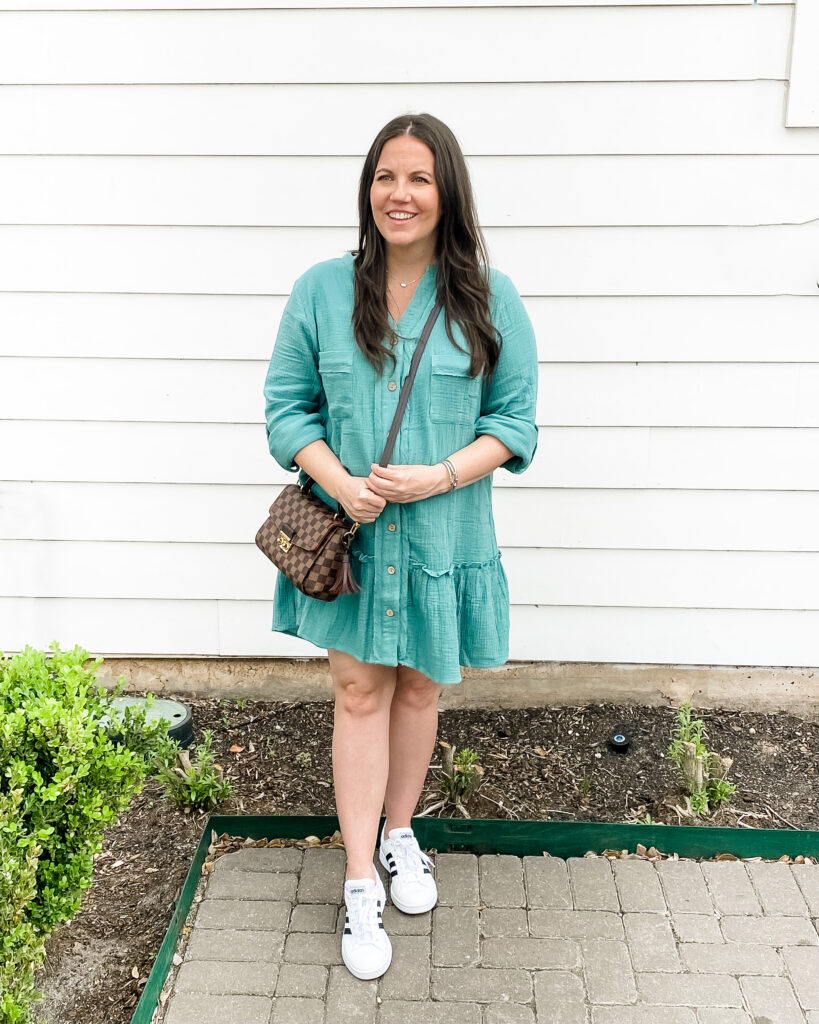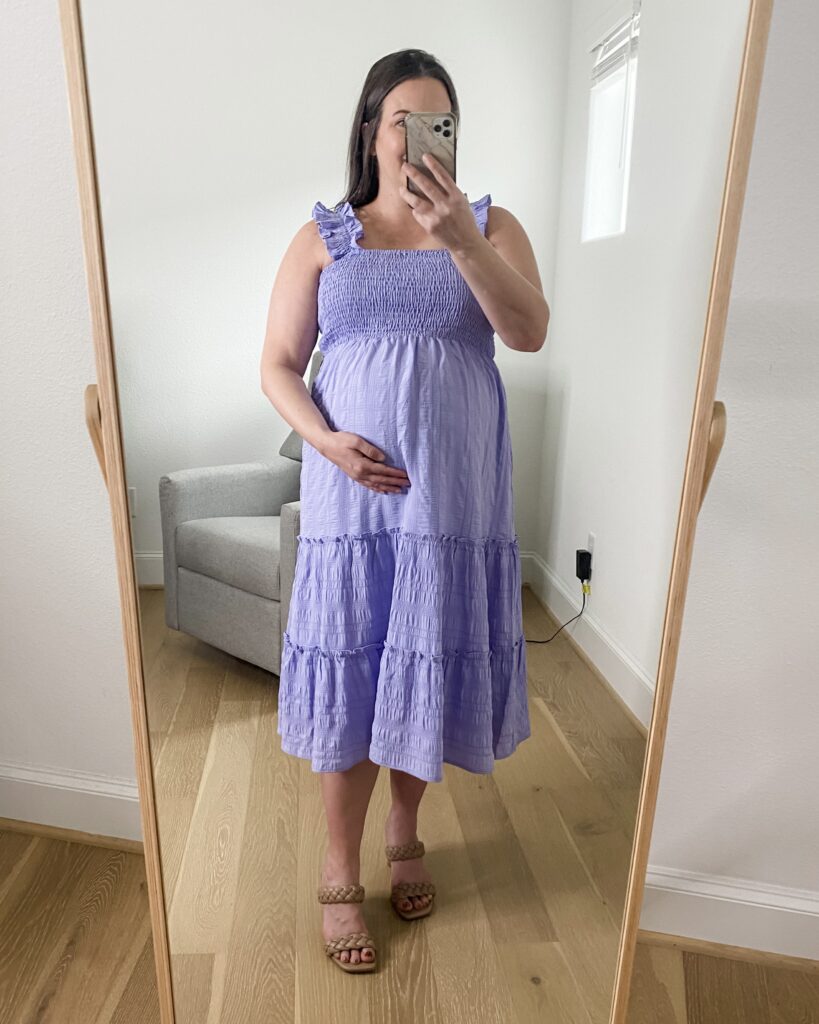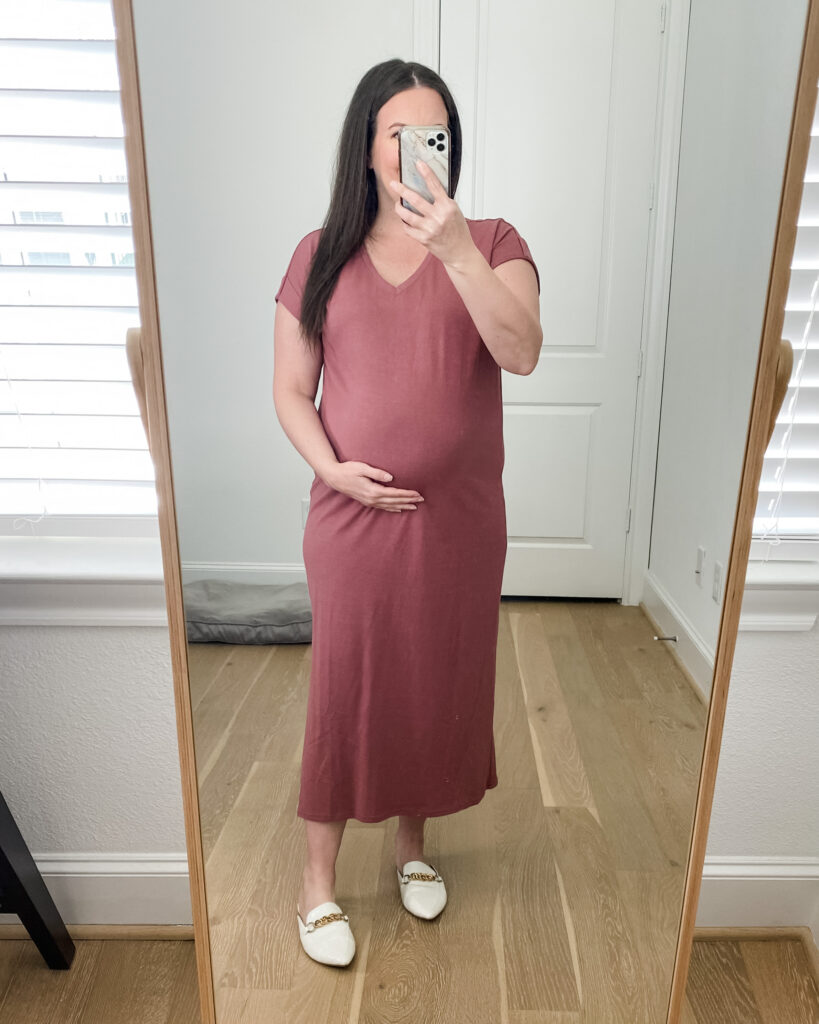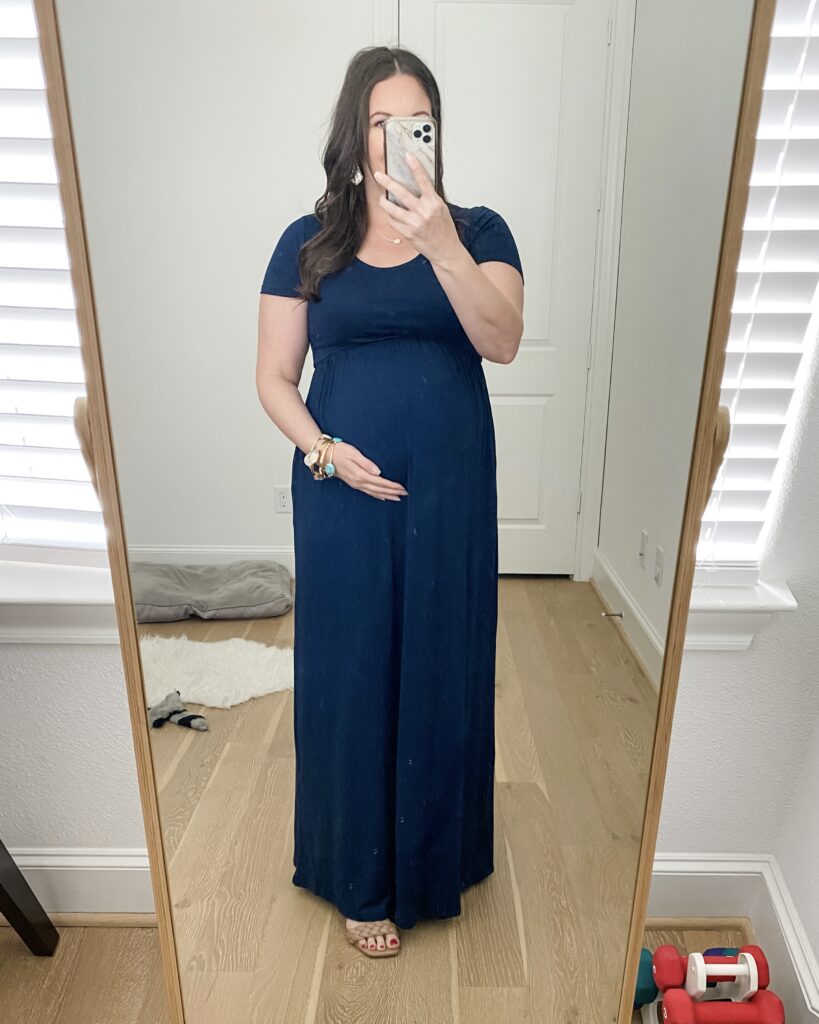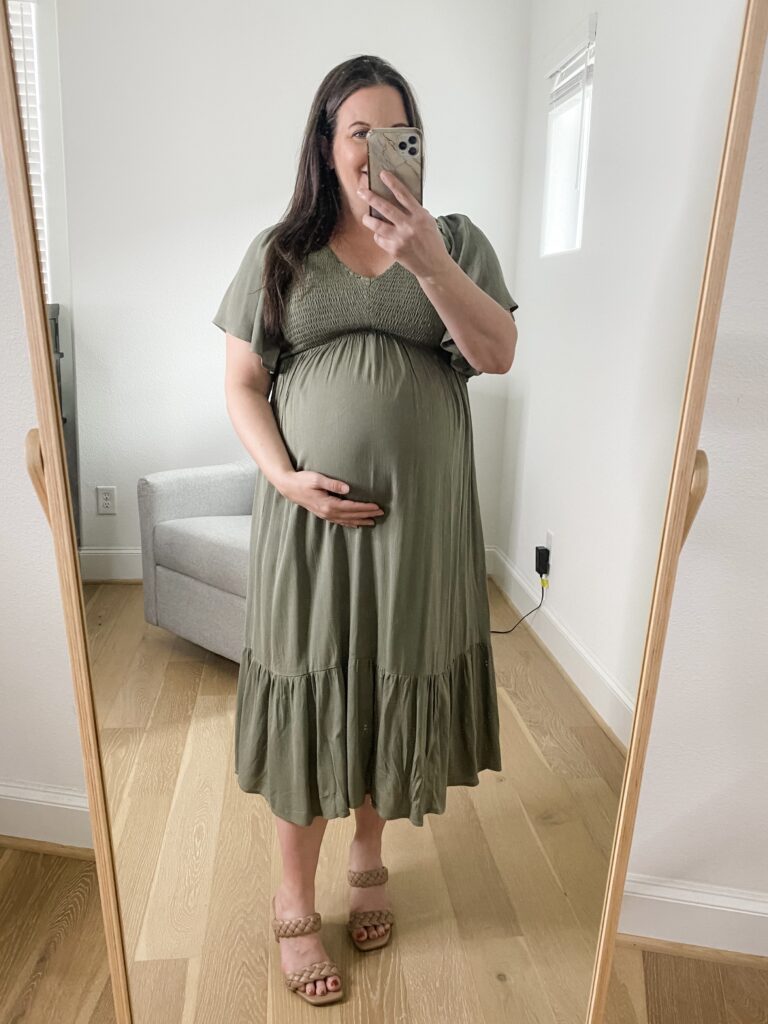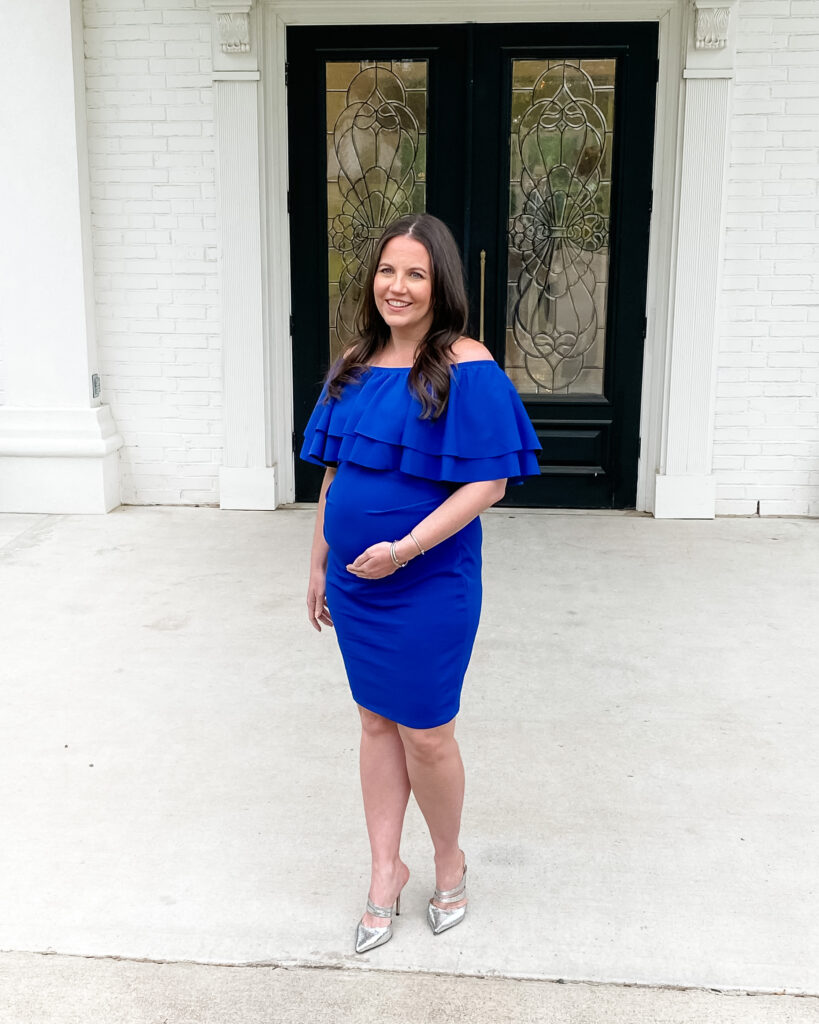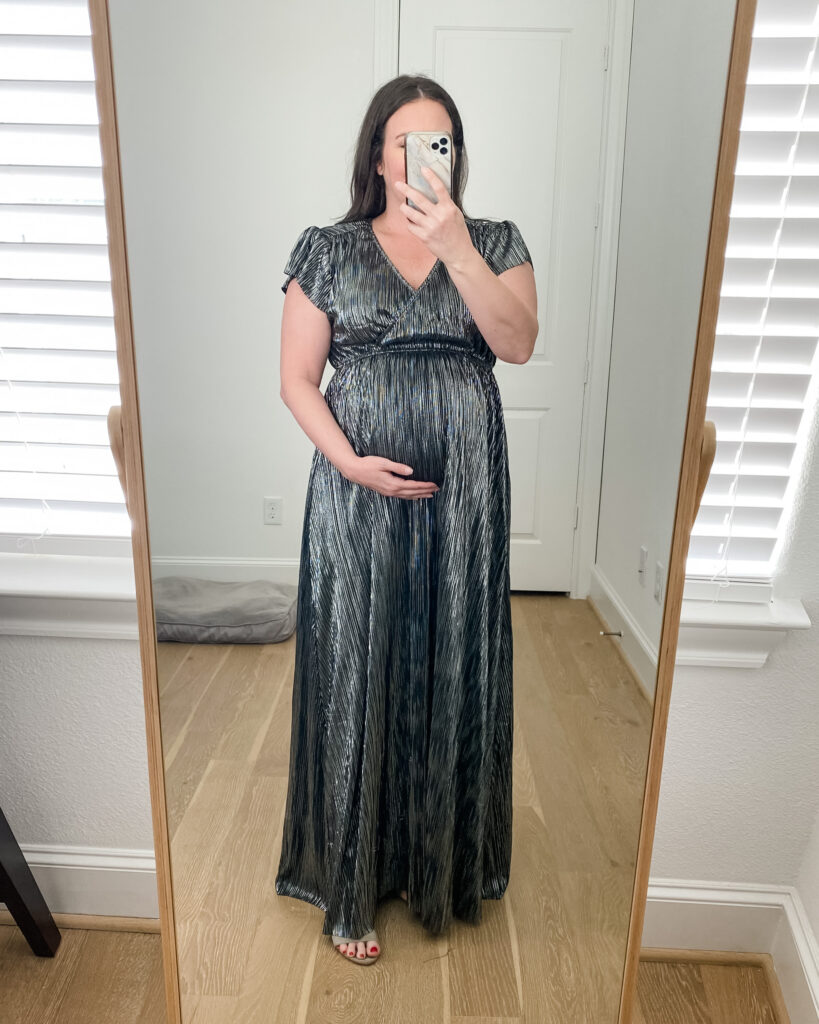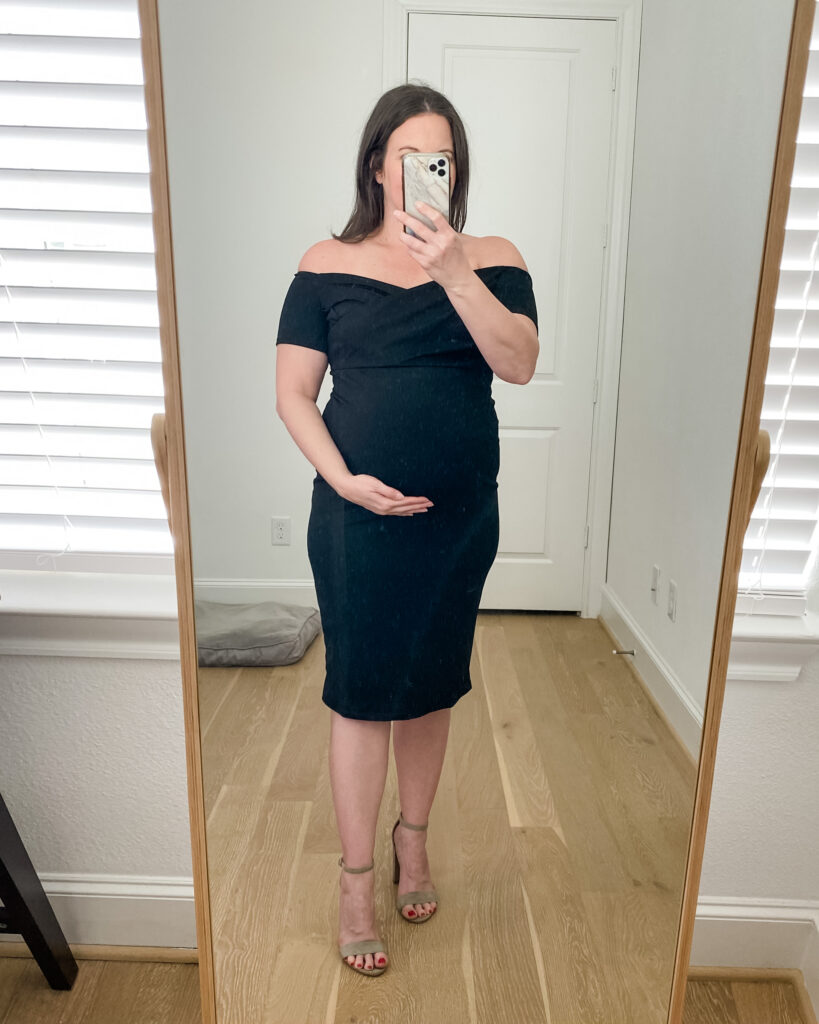 off the shoulder black cocktail dress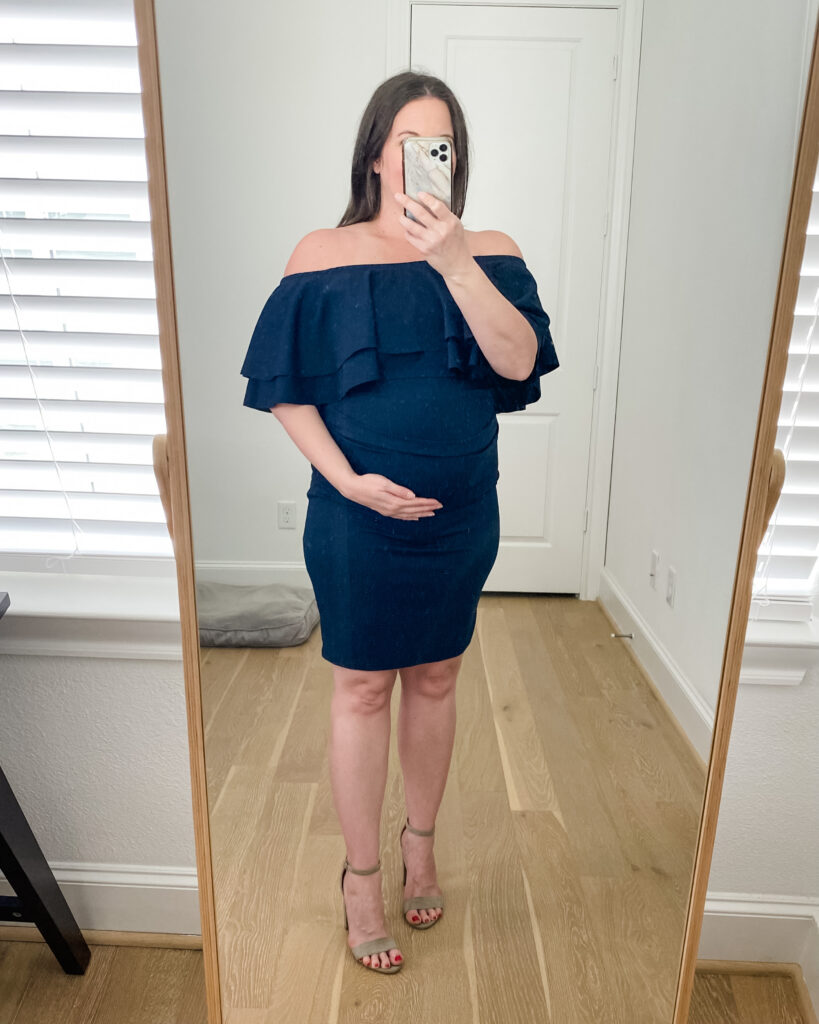 … and one for the fall and winter season.