Monthly Archives:
September 2022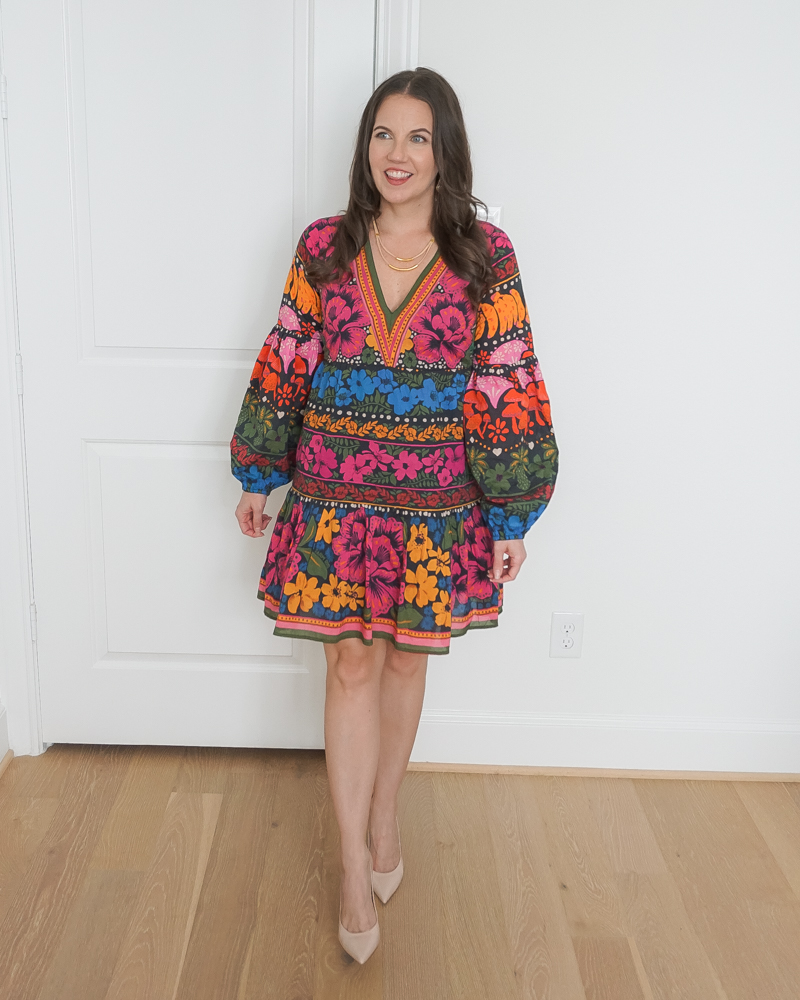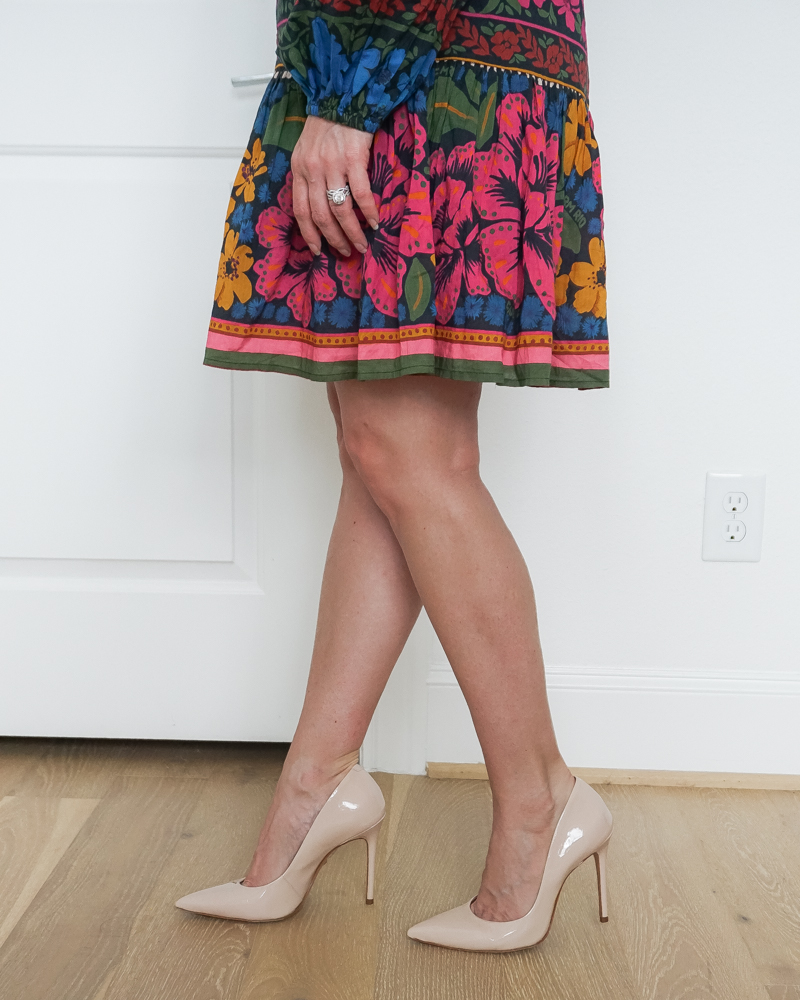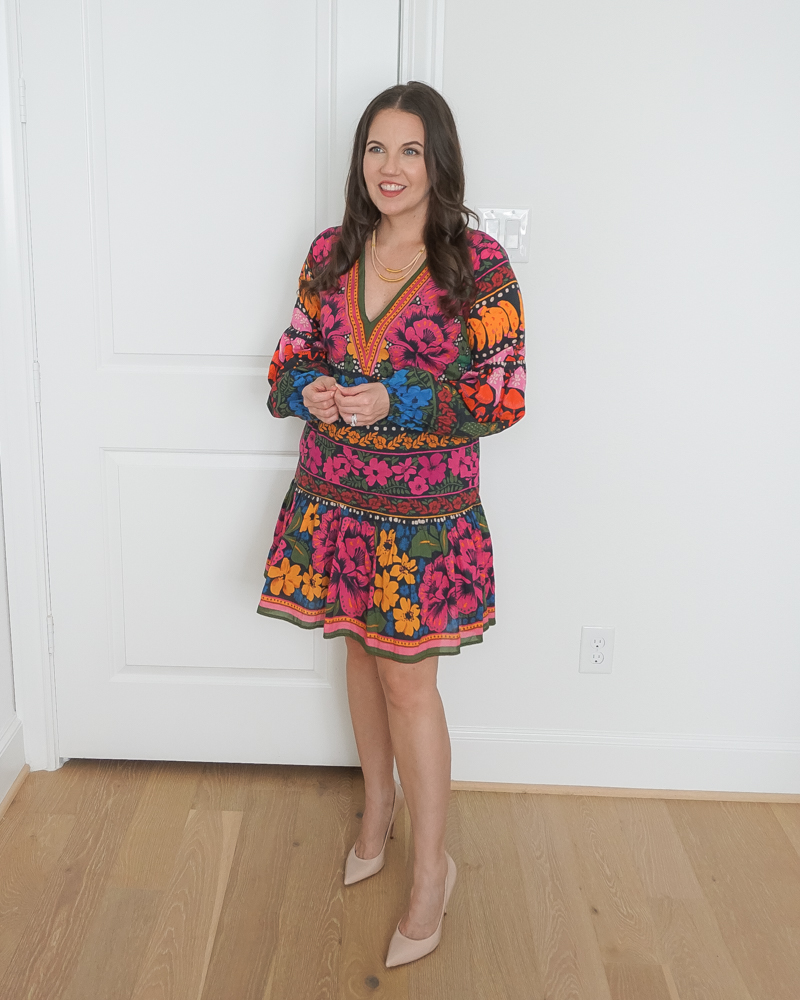 Farm Rio Puff Sleeve Mini Dress

When August hits, I start looking for items that will be a great season transitional piece.  Items that I can start wearing at the end of summer and continue wearing into the early fall months.  Living in a warmer climate, this usually means lighter fabrics for warm days, silhouettes for cooler nights, and a color that fits the bold summer palette and darker fall tones.
This Farm Rio puff sleeve mini dress hits all the marks as a great summer to fall transitional item to have in your closet.  The fabric is lightweight and works well in the heat. I can confirm as I wore this dress twice in August.  It's a mini dress so a good silhouette for warmer weather, but the long sleeves will also work for cooler days.  The base of the sleeve is elastic which makes it perfect to push up for a warmer day as well.
The floral print is the perfect summer print with a fun bold color palette.  The colors do lean more to a dark bold color than the bright colors of summer which makes it great for fall.  For August, I paired this dress with wedges and block heel sandals.  As we transition into fall, a brown tall boot or pair of heels will be the perfect compliment.
Sizing Note: This dress goes on over your head and is fitted in the bust area, so I would keep that in mind when choosing a size.  I'm wearing a size small.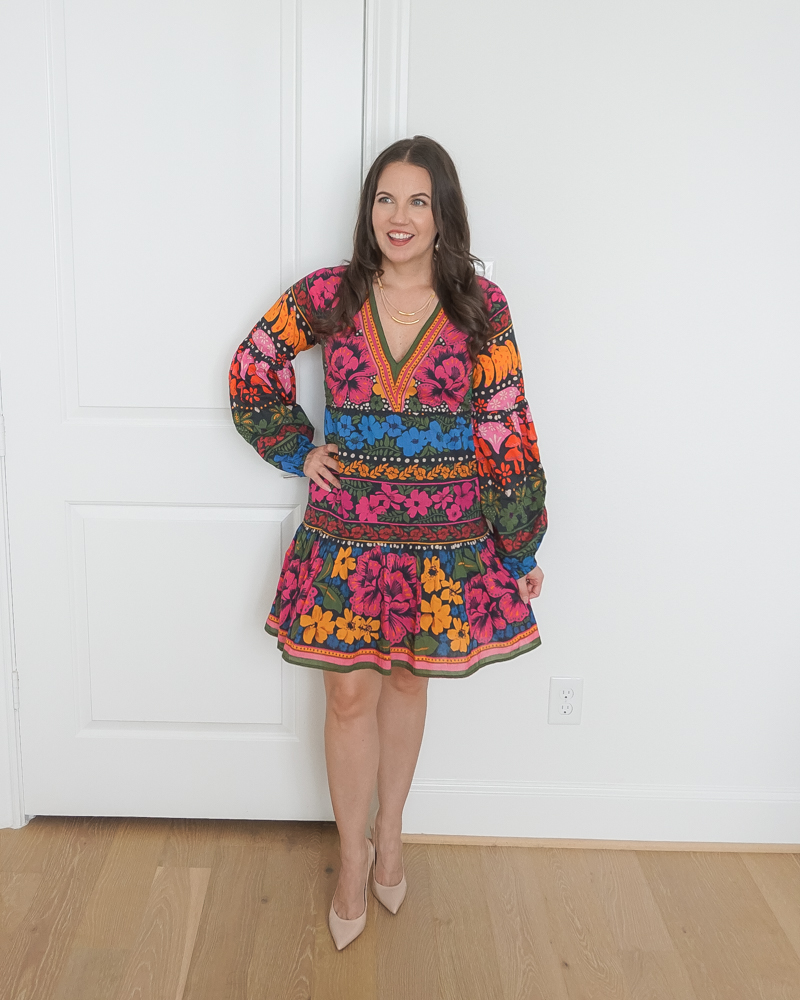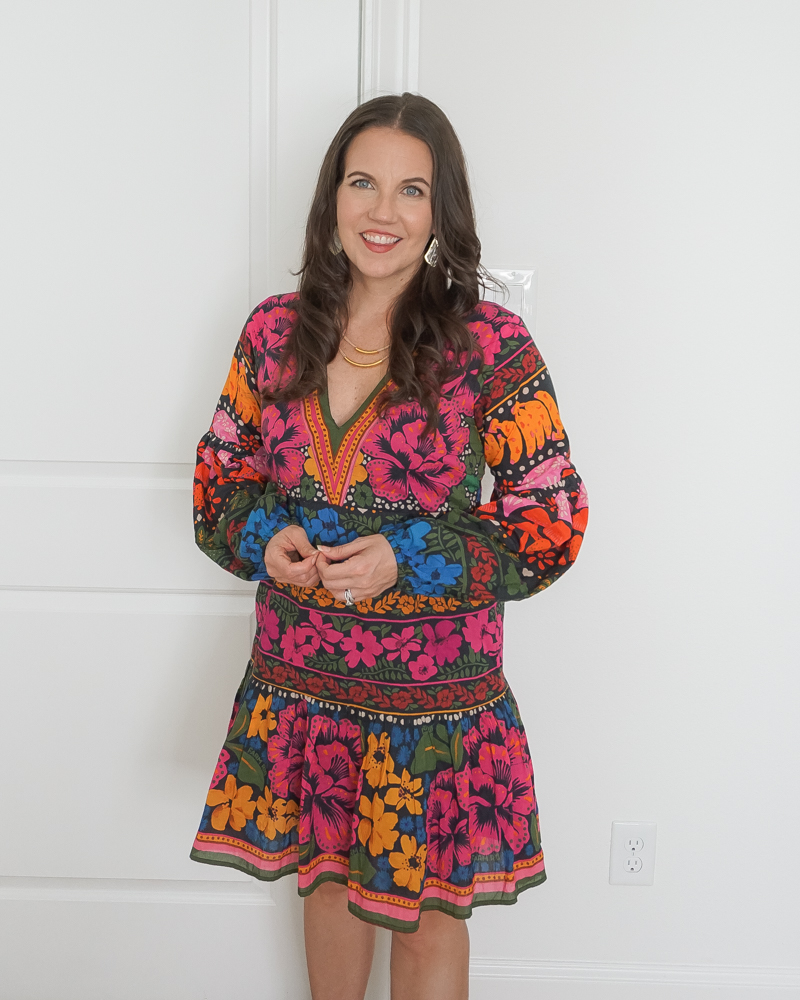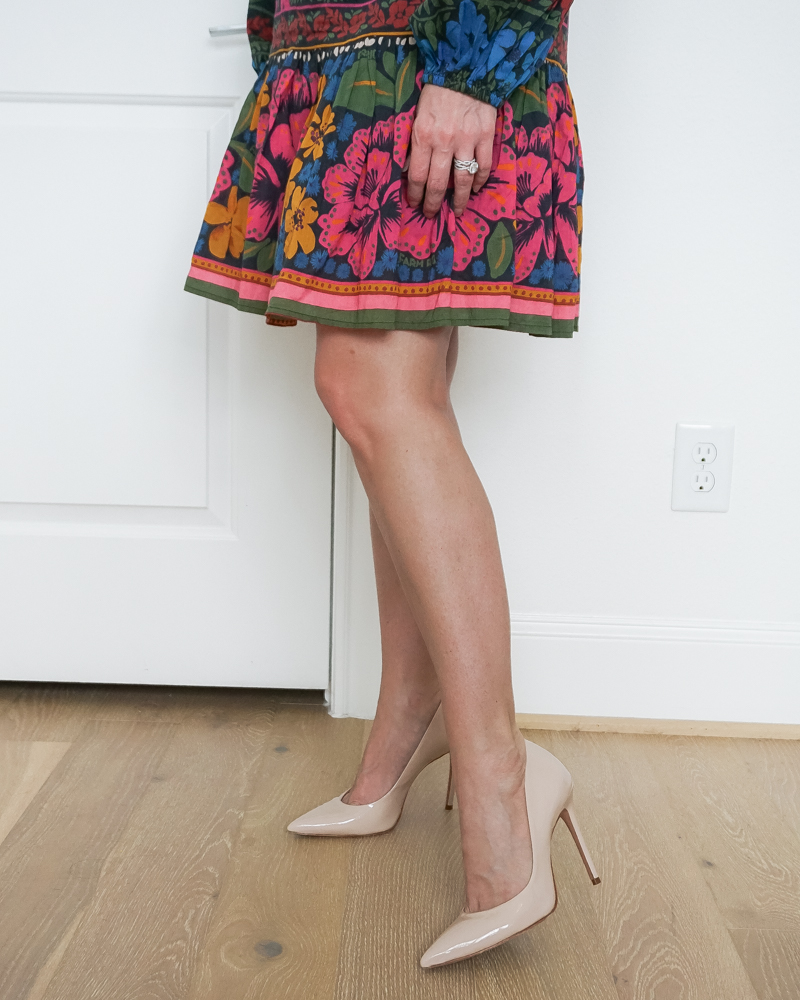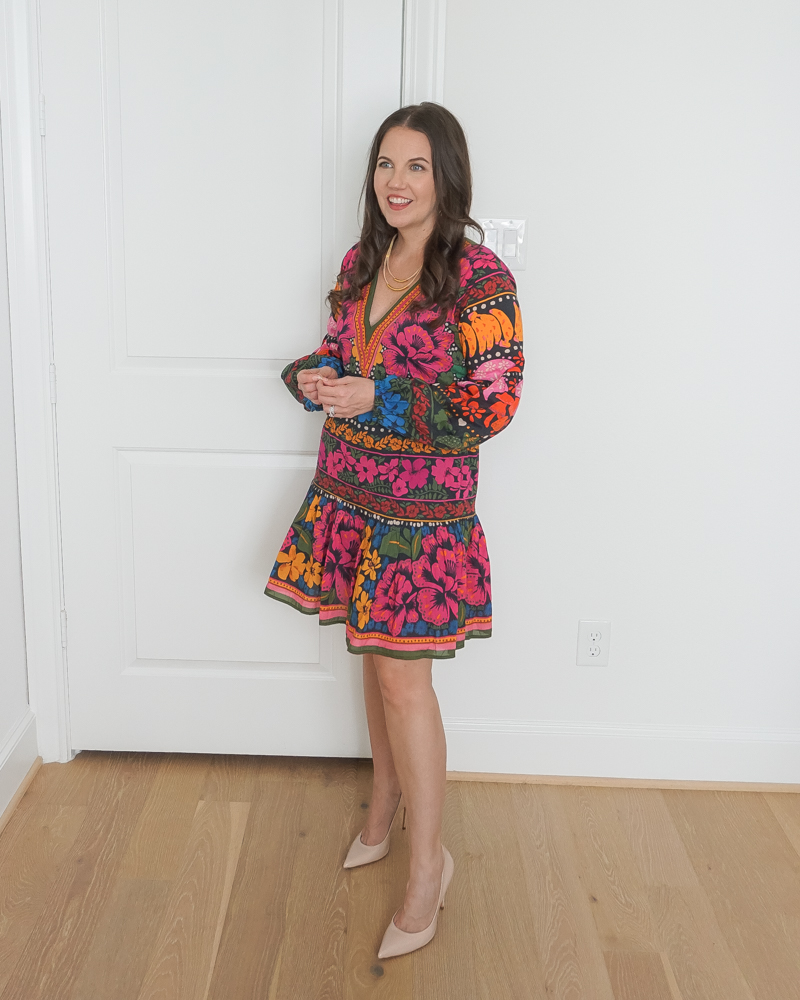 SHOP THE LOOK