Monthly Archives:
July 2018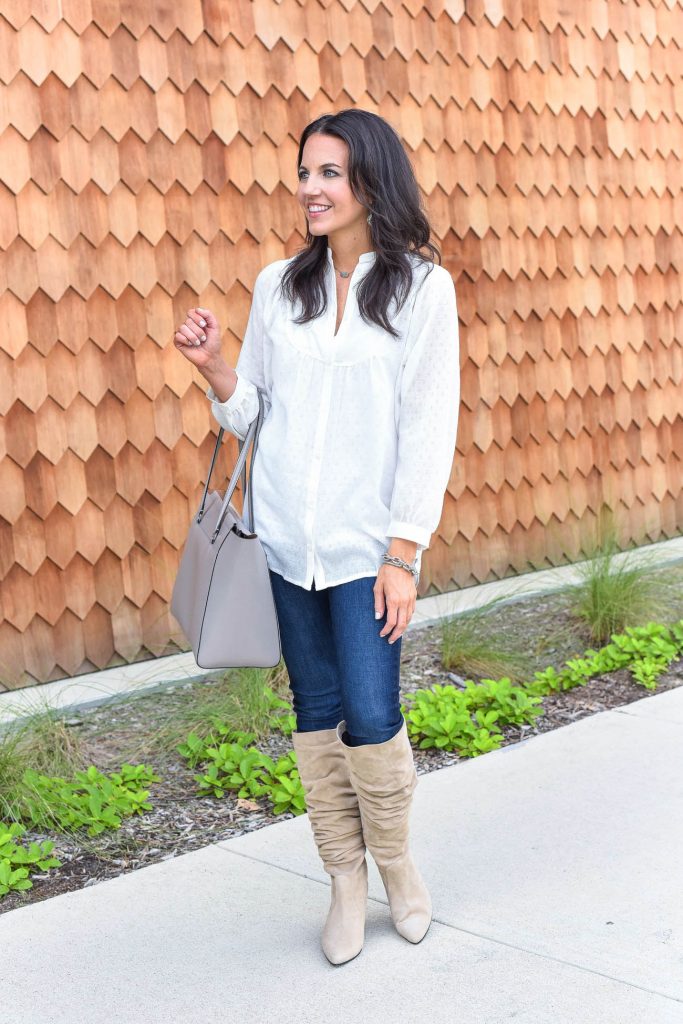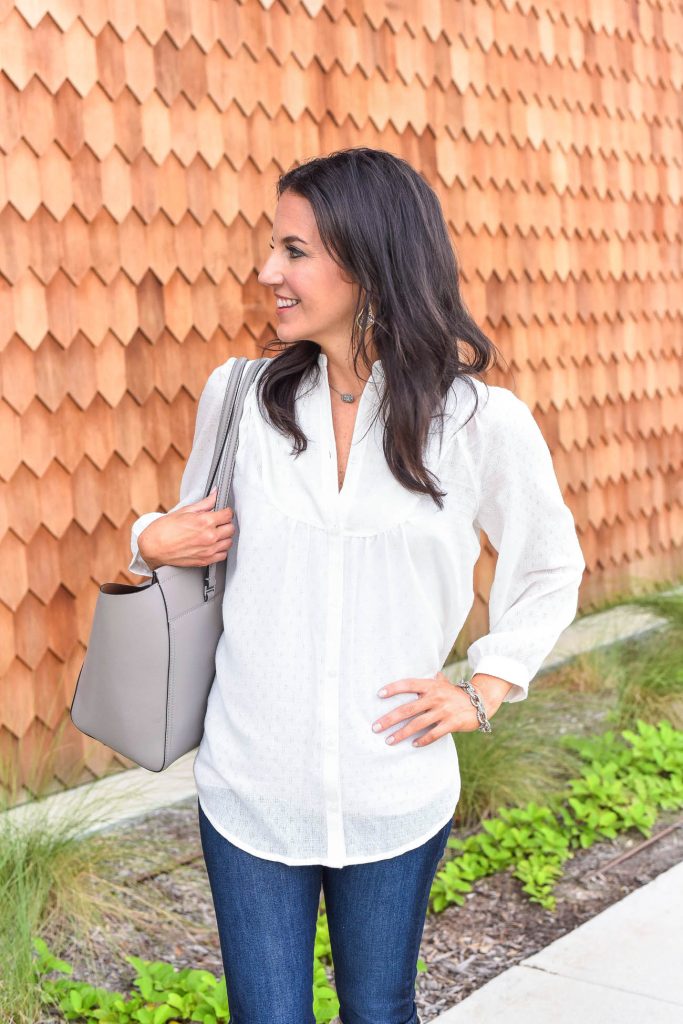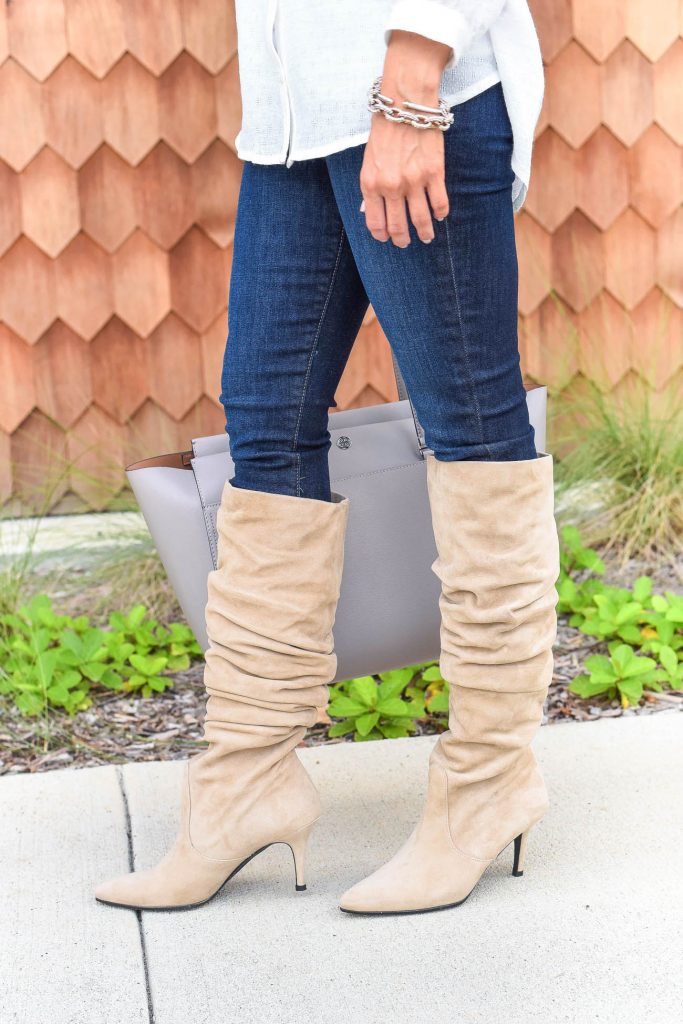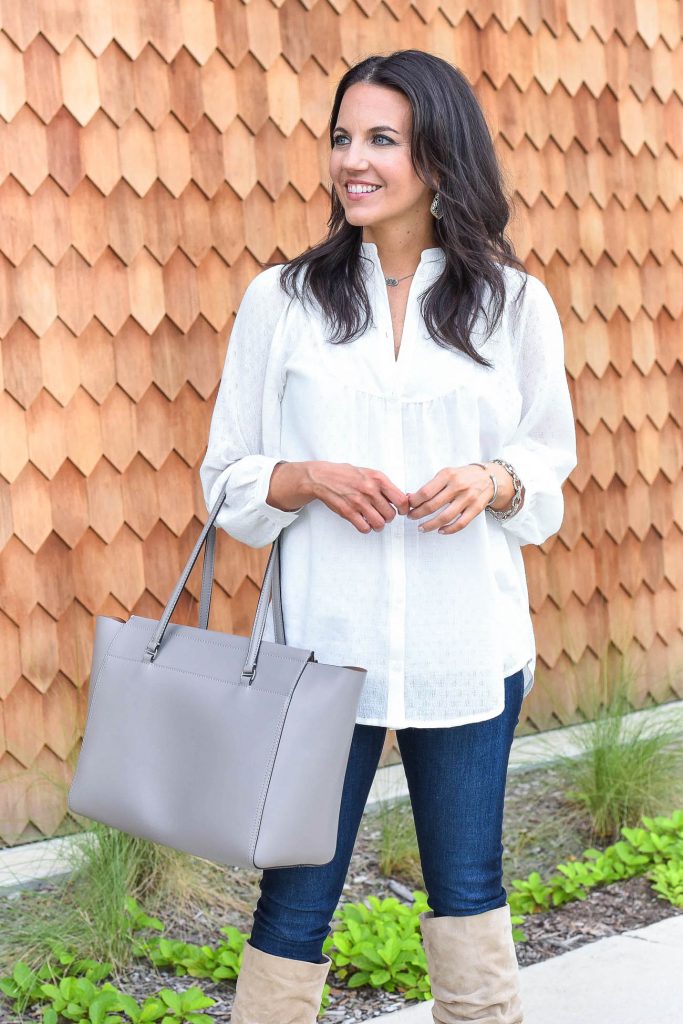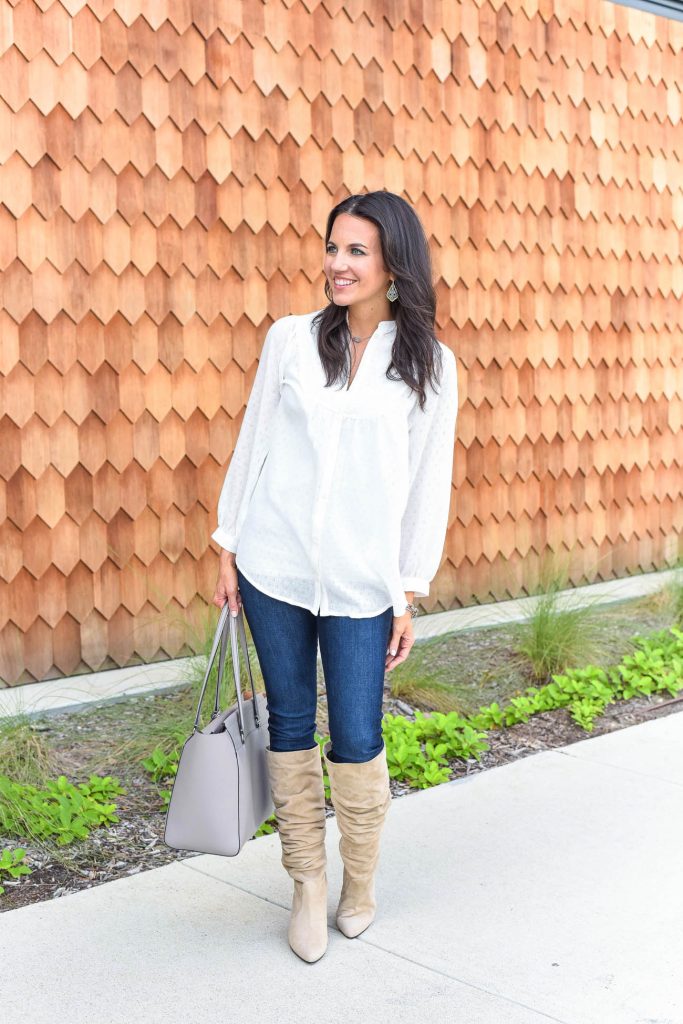 Happy Friday! We our closing out the first full week of the Nordstrom Anniversary Sale Public Access, and I wanted to share one of my favorite fall looks featuring a few of my sale favorites.  Every year, I buy one splurge/investment piece.  I feel one of the overlooked parts of this sale is that it's a really great time to buy those expensive designer brands and investment style pieces at a great discount.  It's usually still a splurge price, but something to think about when you shop the sale.
These Stuart Weitzman boots were my investment purchase this year.  I have been dying for a pair of boots from this brand for a few years.  I fell in love with these when I saw them in the catalog that comes out a few weeks before the sale.  I then spent the next few weeks over-contemplating making these my big purchase.  After I saw them in store, I knew they were it.  Ya'll I'm so in love!  The heel height is only 3 inches, which if you've been following the blog for a while you know is low for me 🙂 , but it's a good boot height.  I love the slouchy fit, and the color is neutral perfection!  I plan to wear them with jeans and dresses in the fall and winter.
I also added a few more pairs of denim this year.  I dropped a size and needed all new pairs.  I went with these from Joe's Jeans as my dark denim pair.  The other pair I have from the last sale held up well and haven't faded.  This pair is so comfy, and doesn't over stretch out.  I will need to have them hemmed slightly (which Nordstrom does for free for cardholders).  For $99 though, it's a really good jean.
I like to add a few basic style tops each year.  A flowy white top can be styled and restyled so many different ways, so always a good basic to pick up.  I love the lightweight material of this one, so I can wear it on warmer fall days and during the spring.
All these pieces are such basics, but come together to become such a classic, chic, and casual fall outfit.  If you are still shopping the sale, don't ignore those closet basics!  Check out my try-on session to see more of what I purchased.  Also, I'm co-hosting a $400 Nordstrom Giveaway here!  Thanks for stopping by ya'll and have a great weekend!
PHOTOGRAPHY BY: LA Photography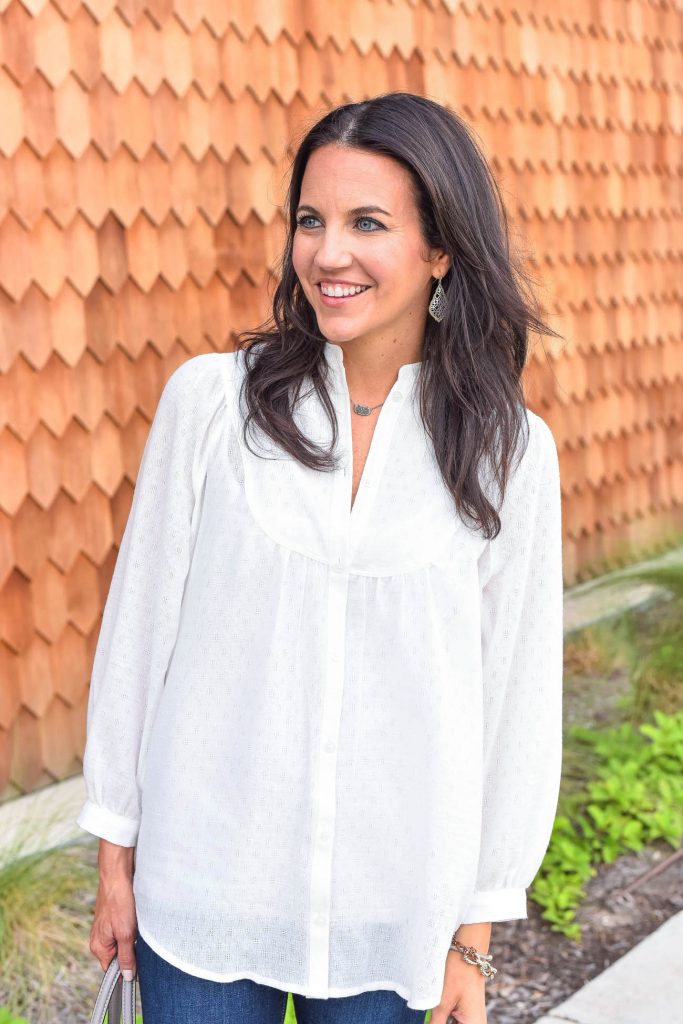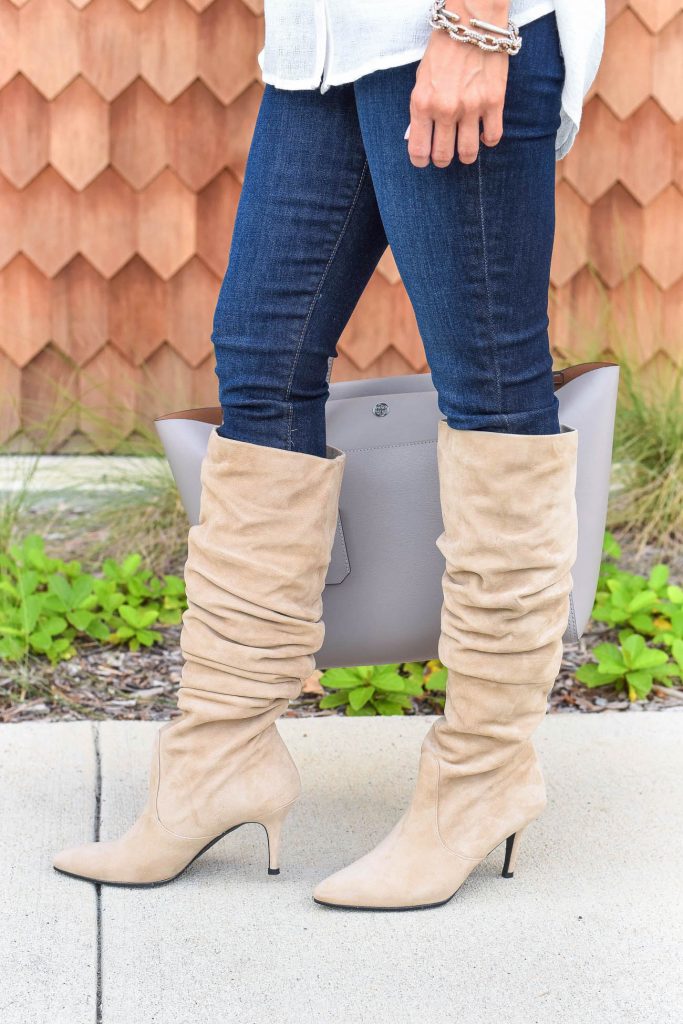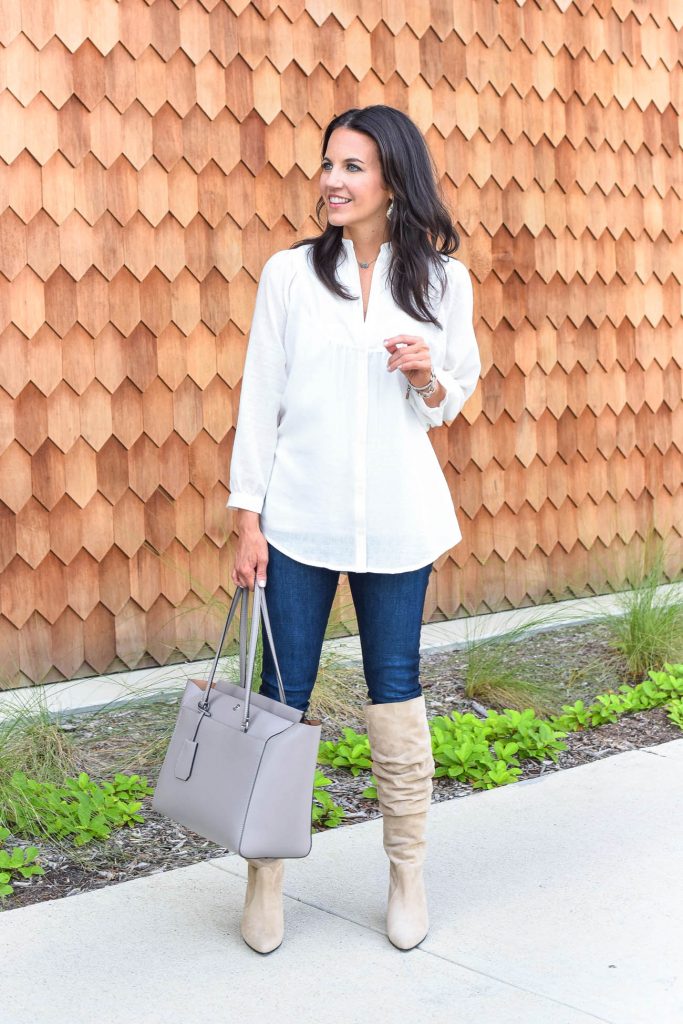 SHOP THE LOOK