Monthly Archives:
November 2017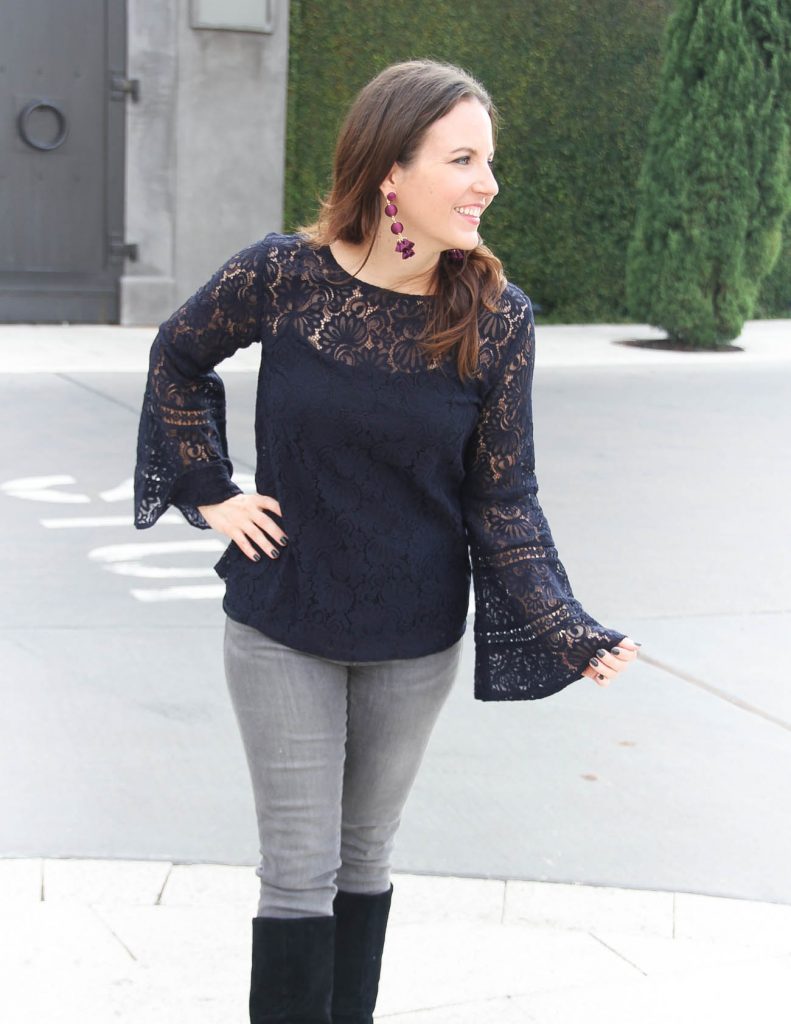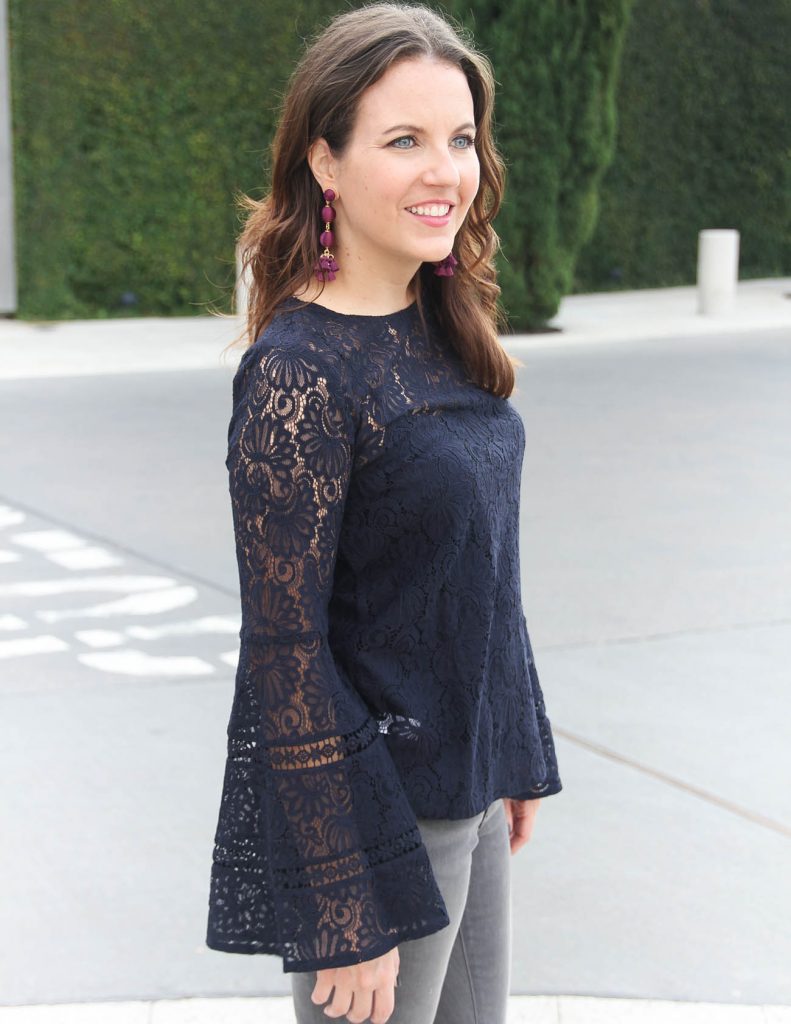 Hello friends! How has your week been?  Yesterday, I hit up the Nutcracker Market and started a bit of my holiday shopping.  The market is a HUGE holiday market with decor, gifts, and yummy food all for the holidays.  It's pretty famous here in Houston.  Ladies rent limos, tailgate with mimosas, and wear matching Christmas tees all for a fun filled day of holiday shopping.  If you are in Houston this weekend, it goes through Sunday.  I find late afternoon and evenings to be the least busy time to go, if you want to avoid the big crowds.
How gorgeous is this bell sleeve lace top?!?  I have been loving this lace trend, so it was only a matter of time before I found the perfect top.  I went with this top because I could picture wearing it so many ways.  For work, tuck it in to a pencil skirt or pair with burgundy slacks.  A dressy date night, you could pair it with heels and black jeans.  For a dressy casual party, you could do this look with jeans and boots.
The bell sleeve design gives it a little something special, and the navy color is what really helps make this top so versatile.   Just make sure you cut the white washing instructions tag out before you wear it. 😉
Also worth noting if you order, Loft does not sell a cami with their lace tops.  I paired a black one under this top, because I didn't want to buy a navy one.  I wish they would sell them together.  Last month I passed on a really gorgeous purple lace top from them, because I thought it would need a perfectly matched cami underneath it.
Ya'll have a wonderful weekend and thank you so much for taking some time to stop by.  I always appreciate the visit and your sweet comments too!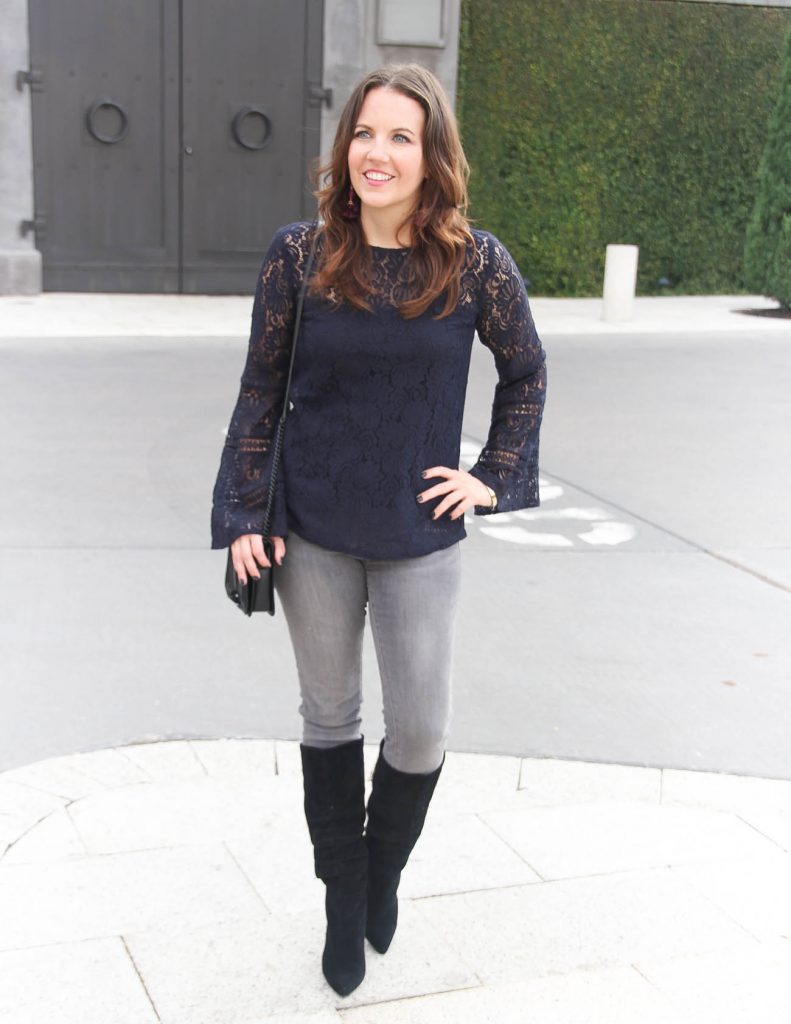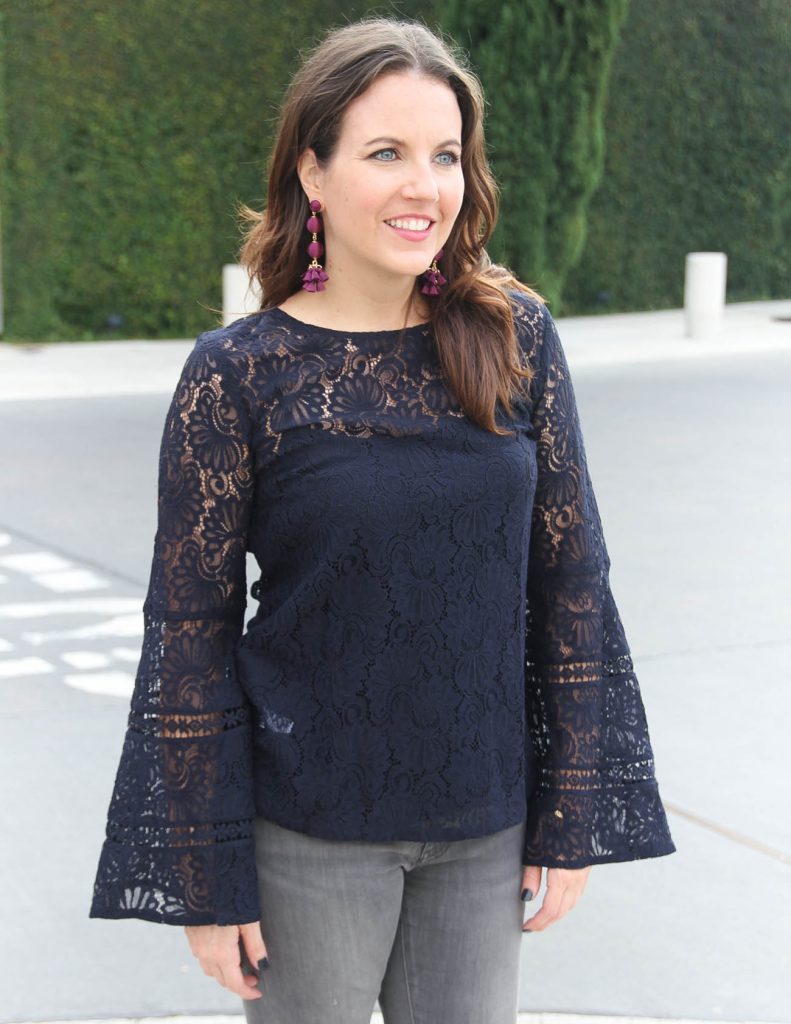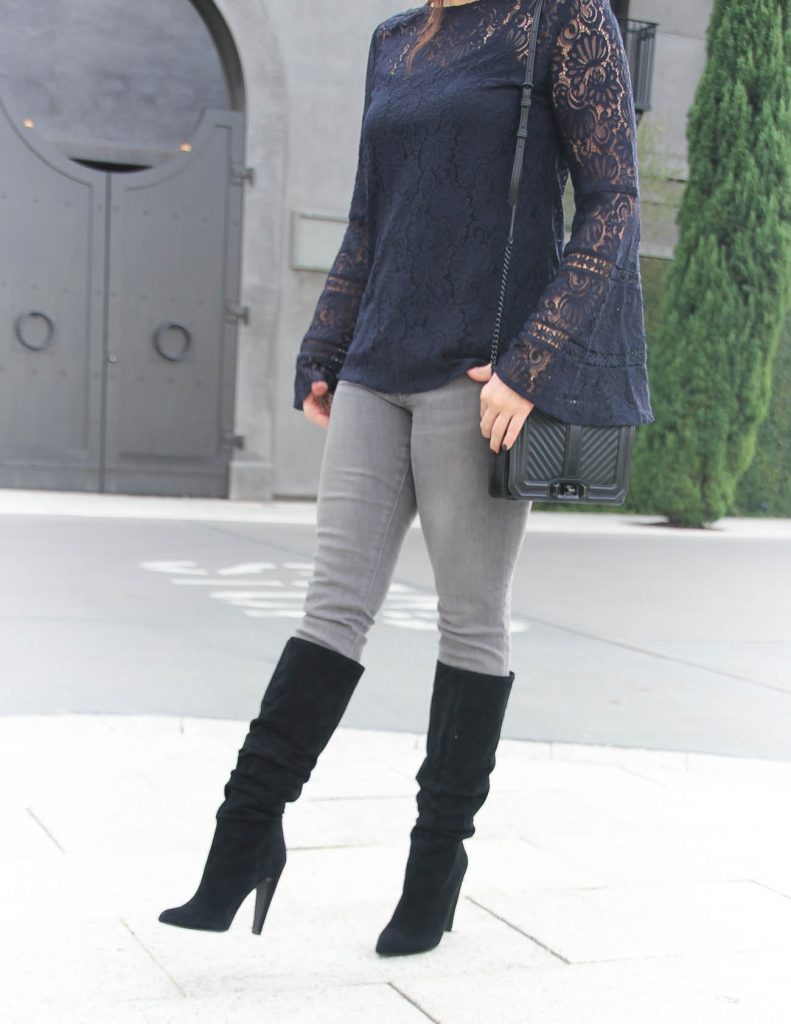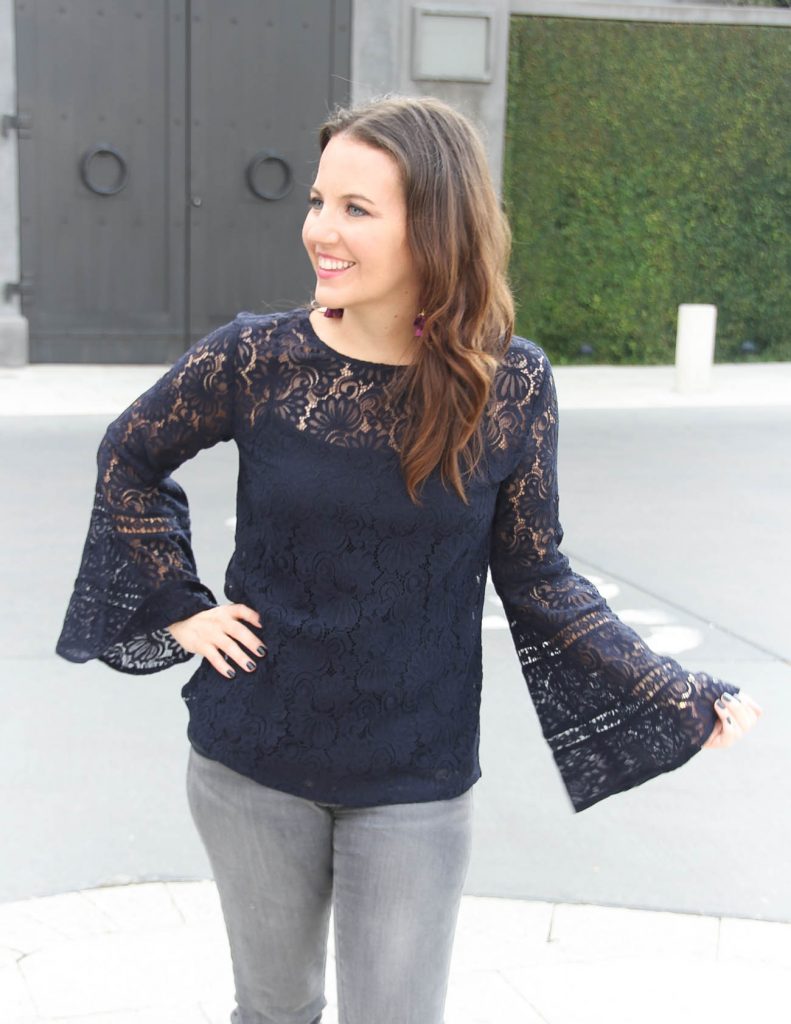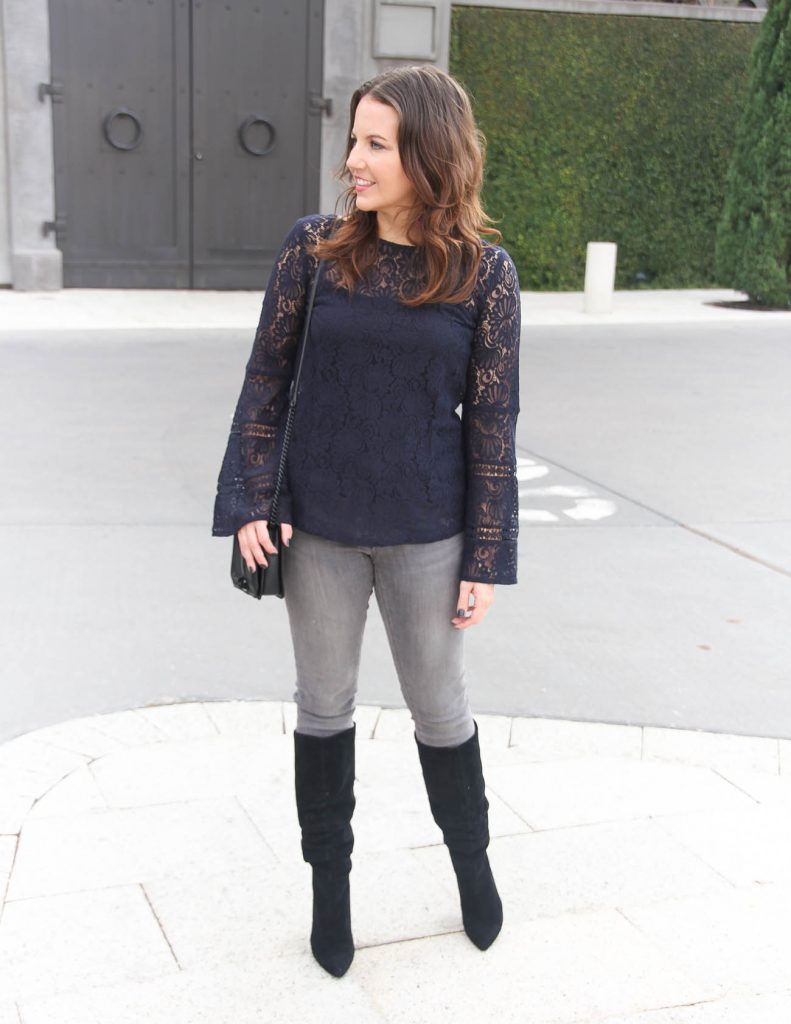 SHOP THE LOOK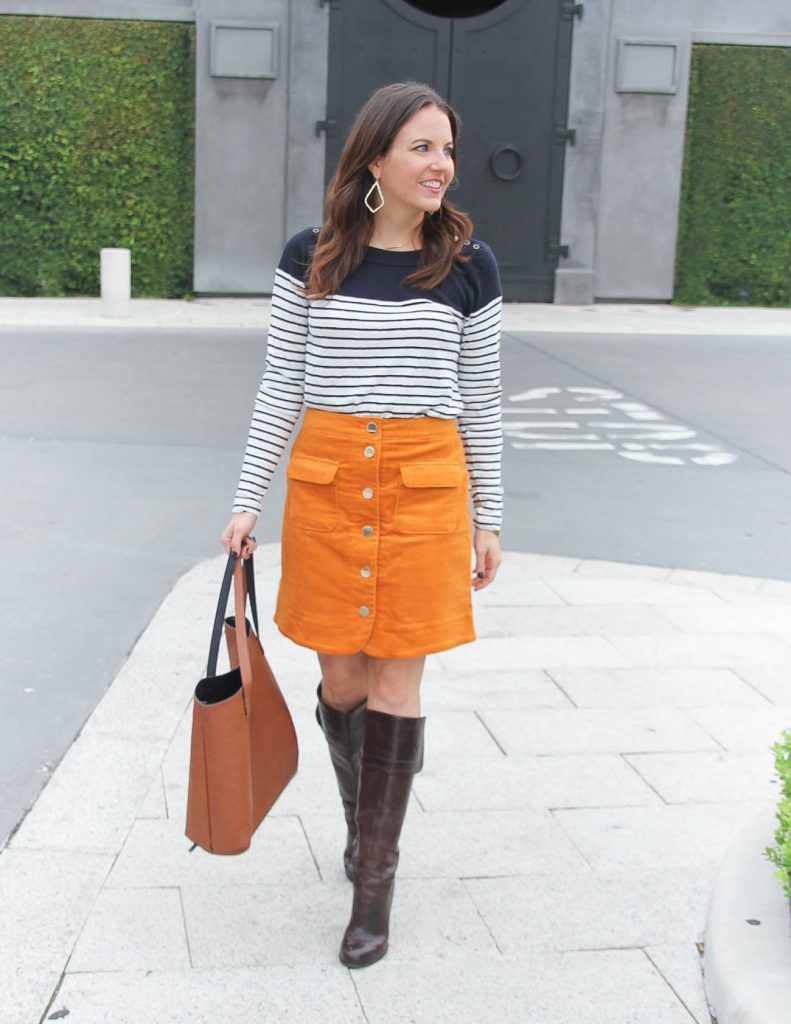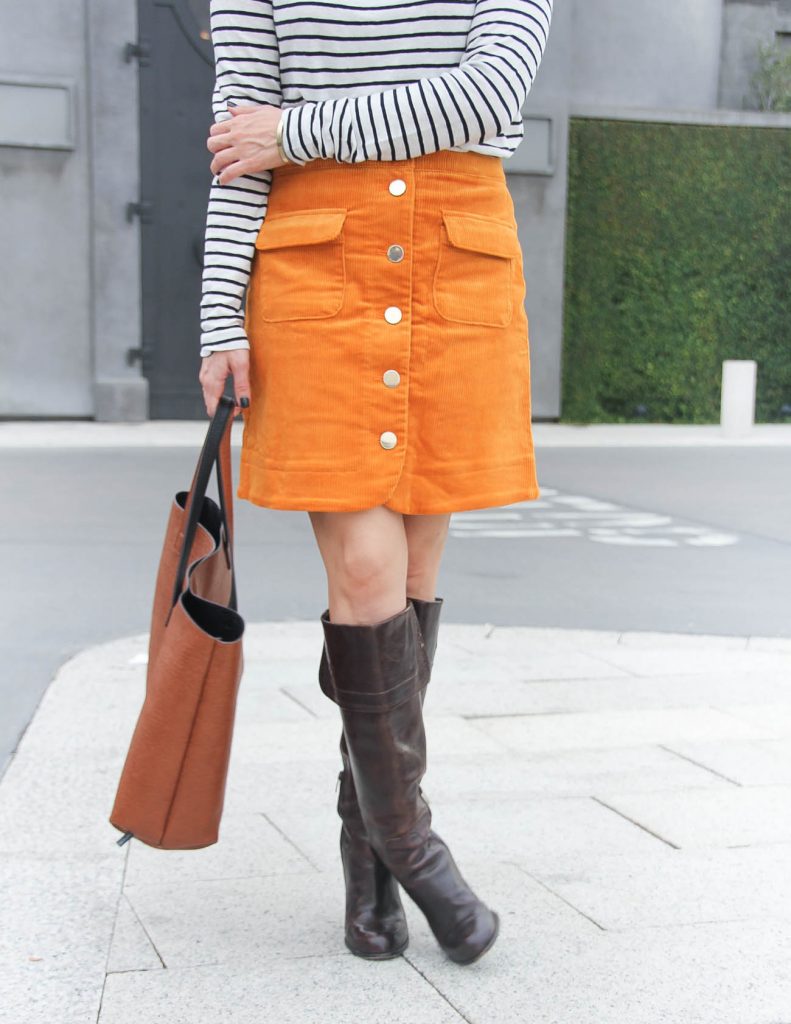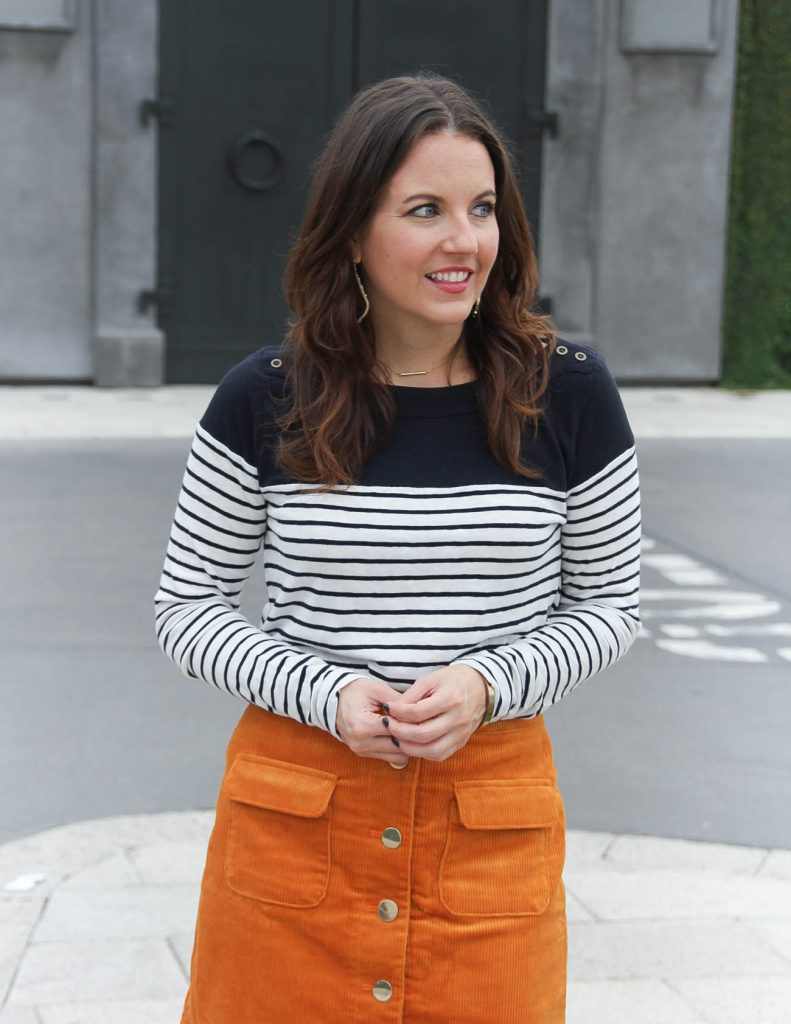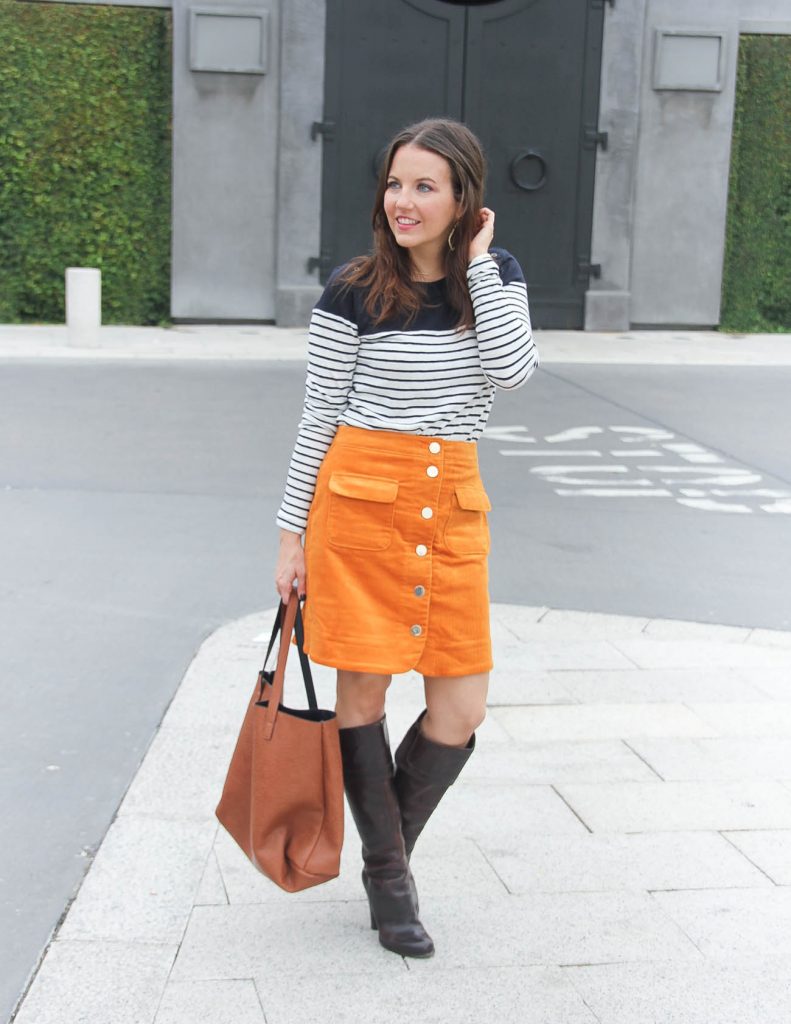 Hello Hello! I have been on such a skirt kick lately, especially for work.  I feel like skirts are very in this season, so maybe that has something to do with it.  I own tons of pencil skirts, like I could probably wear a different one every day for a few weeks.  I really wanted to expand my skirt collection recently to include a few in the trending materials like suede, corduroy, and leather.
My one small requirement – it had to be work appropriate.  Now, I will say I work in a more business casual environment, so I have little more wiggle room with what I wear to work.  A big factor for me in a work appropriate skirt is length.  I found lots of adorable skirts, but they all seemed to lean more on the mini side.  Great for weekends, date nights, and happy hours, not so much the office.
I was happy to see Loft come out with some great work appropriate skirts in the season's hottest materials and prints.  I bought two so far (also picked up this faux suede one), and I have a few more on my wish list.  FYI – I wear a petite in all their skirts.
A FEW MORE SKIRT FAVORITES:

The button front detailing on this skirt provides a great decorative aspect, so it's not just a basic a-line skirt.  The color is autumn pumpkin, and so perfect for fall!!  I loved pairing this color with navy and brown, but a black sweater and boots would work too.
My main tip on how to style a corduroy skirt – play with other materials.  I love adding in leather touches. I think corduroy mixes really well leather, knits, and cotton/jersey materials.  A tucked in knit sweater or slightly cropped and bulky knit would work with this material.  Also, play with prints too.  Stripes are a neutral for me, but florals and plaid would work really well with corduroy too.
Are you upping your skirt game this season?  Which skirt material are you looking to add to your closet this season?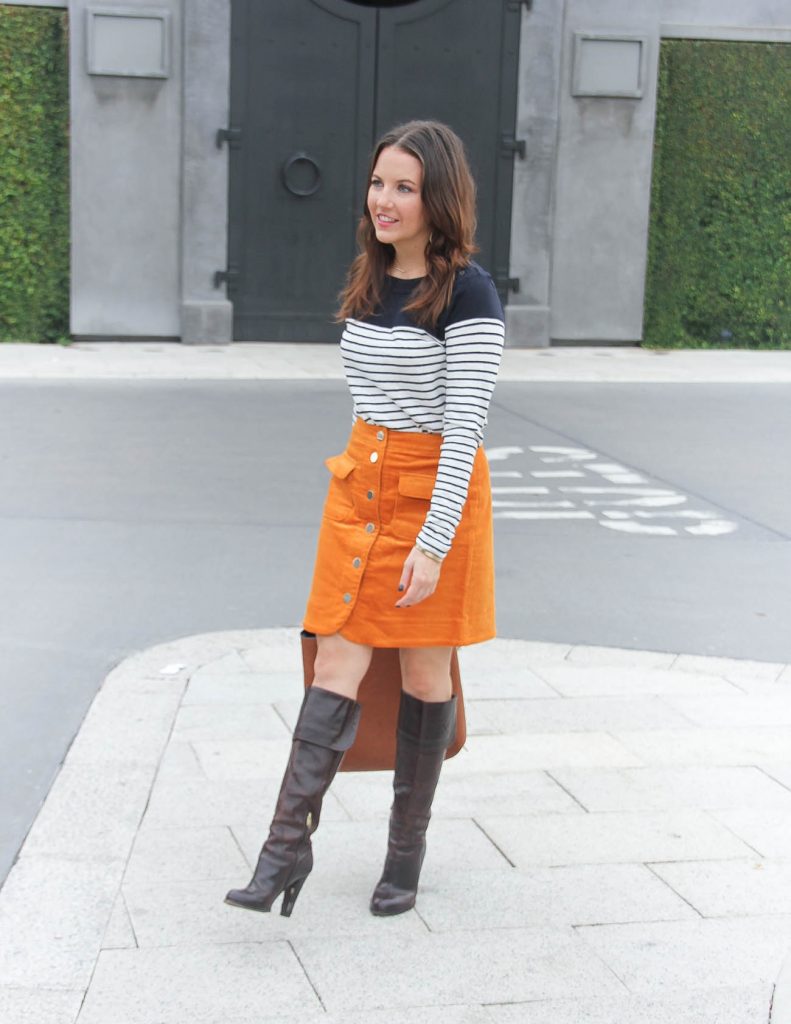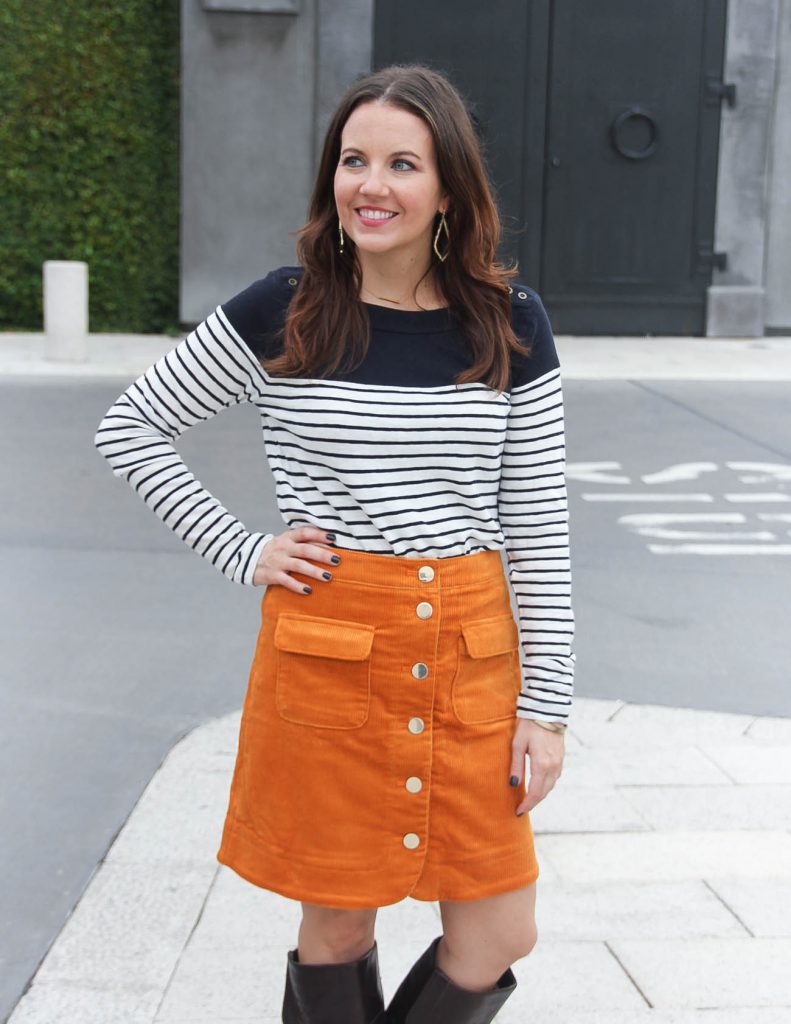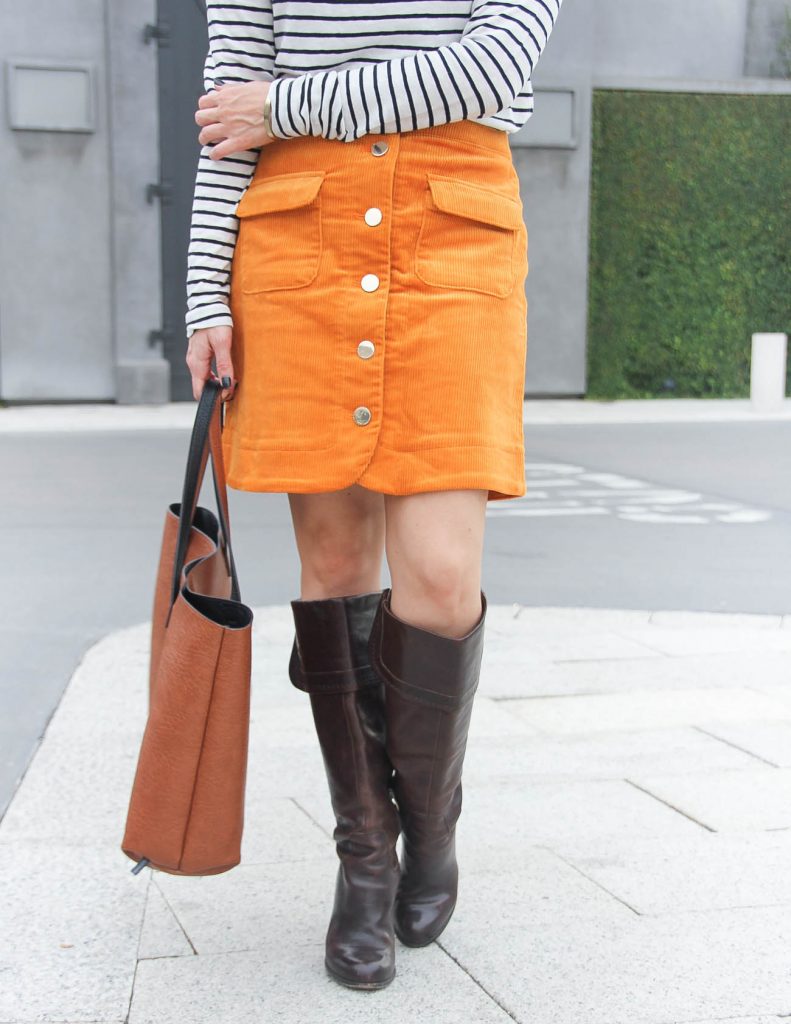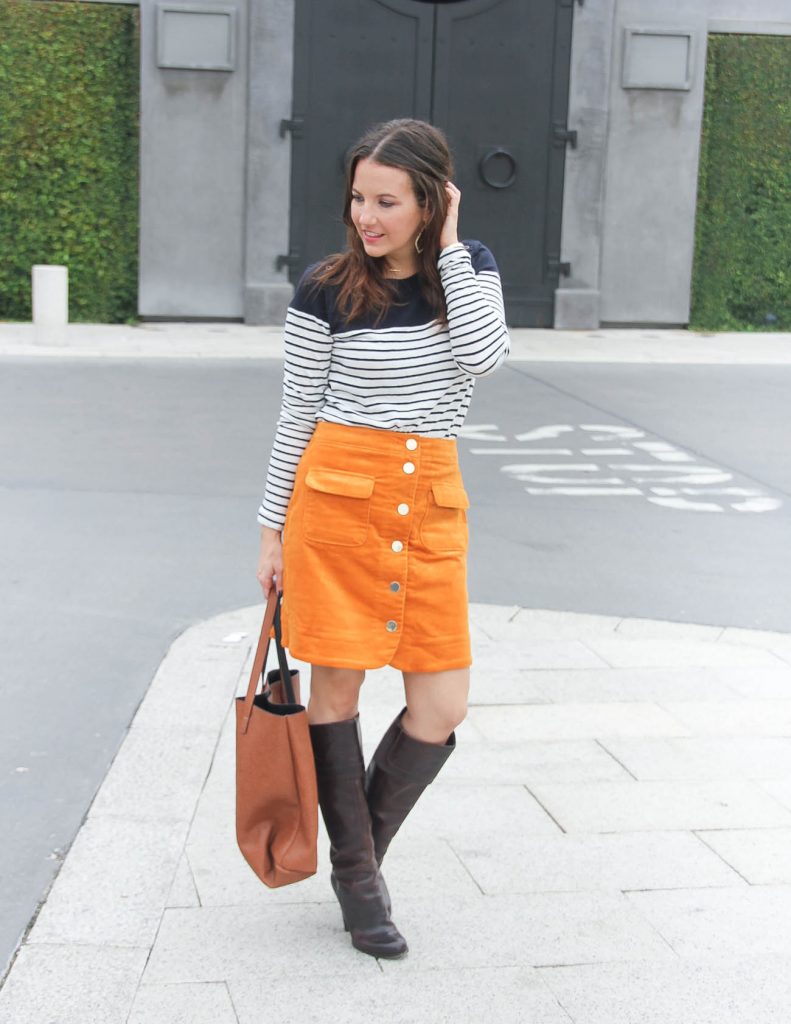 SHOP THE LOOK


Happy Friday!!  It has been quite some time since I shard a little Instagram Roundup.  I have been trying to share more daily outfit inspiration over on my Instagram account (@karen.rock).  I use the LiketoKnow.it service, so I can share all my outfit details with you if you're interested.  When items are older, I usually try to find similar ones or let you know who made the original.
This week has been crazy busy, so I honestly have not posted very much this week.  One of those weeks where I'm busy from the moment I get up to the moment my head hits the pillow at night.  But next week, I hope to get back into the swing of posting.  If you use Instagram, you can follow along at @karen.rock.  I share a good mix of work and casual outfit ideas, and remixes of items you have seen here on the blog.
I'm going to try and be better at doing these roundup posts for those of you who don't use Instagram.  I love putting outfits together, so I love having that IG platform to share what I come up with each day.  You can also check my Shop Instagram page too.  It updates in real time with my IG account.
Ya'll have a fabulous weekend.  Enjoy the outfit inspiration and thanks for stopping by this week!
FALL WORK OUTFITS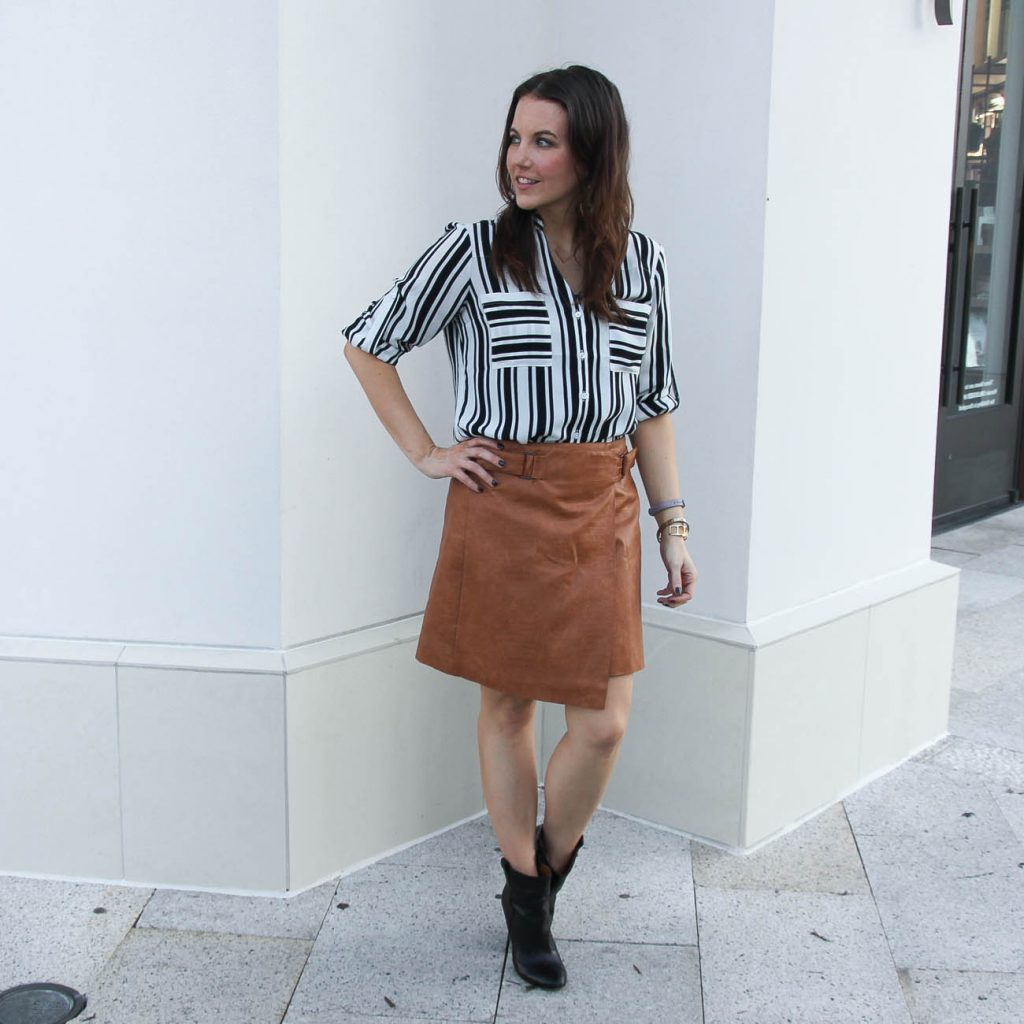 similar top  |  similar skirt |  similar boots | ladder cuff bracelet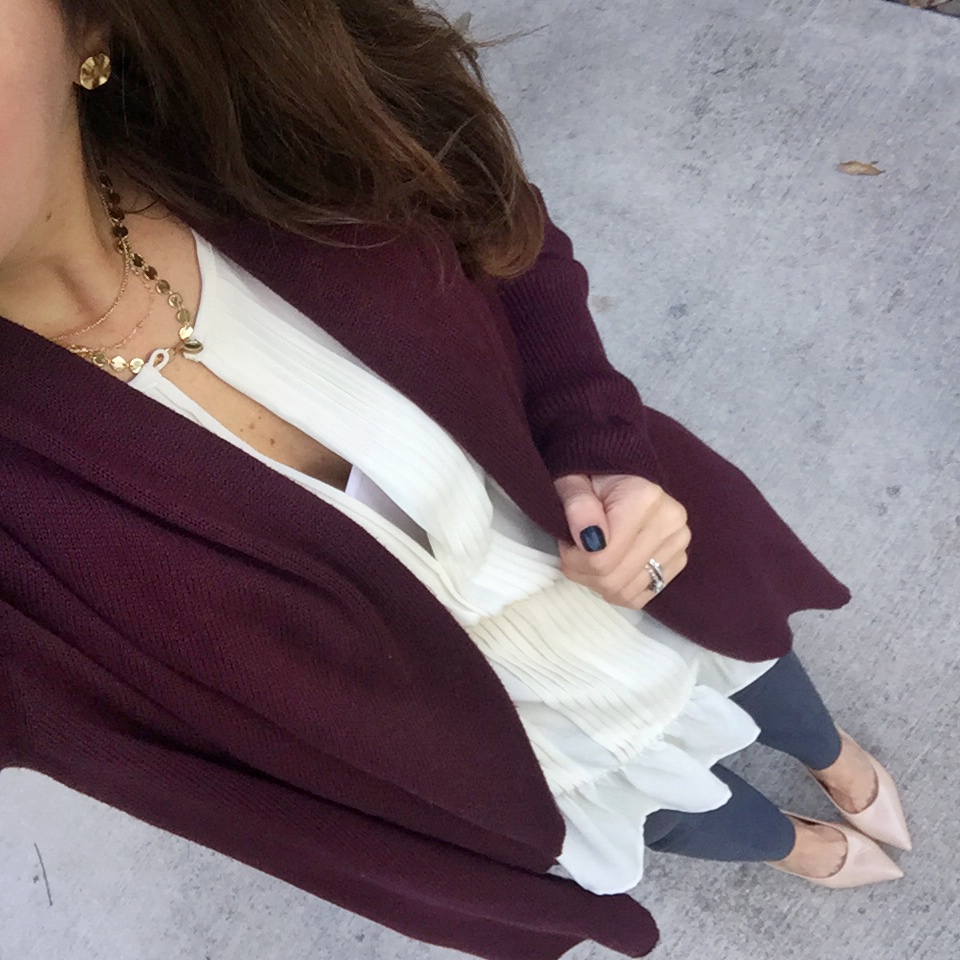 burgundy cardigan |  gray pants  |  nude heels  |  c/o gold necklace |  gold earrings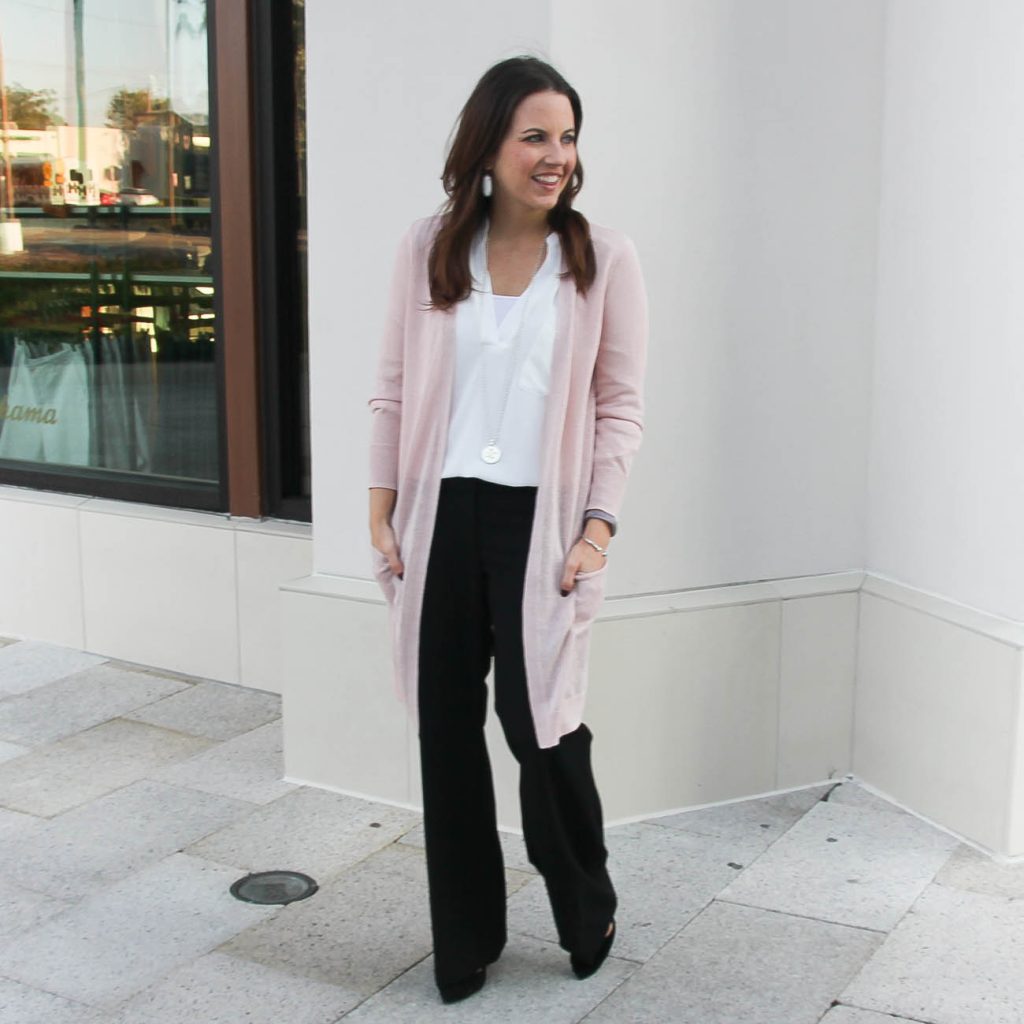 blush pink cardigan |  white blouse  |  black pants |  silver necklace  |  earrings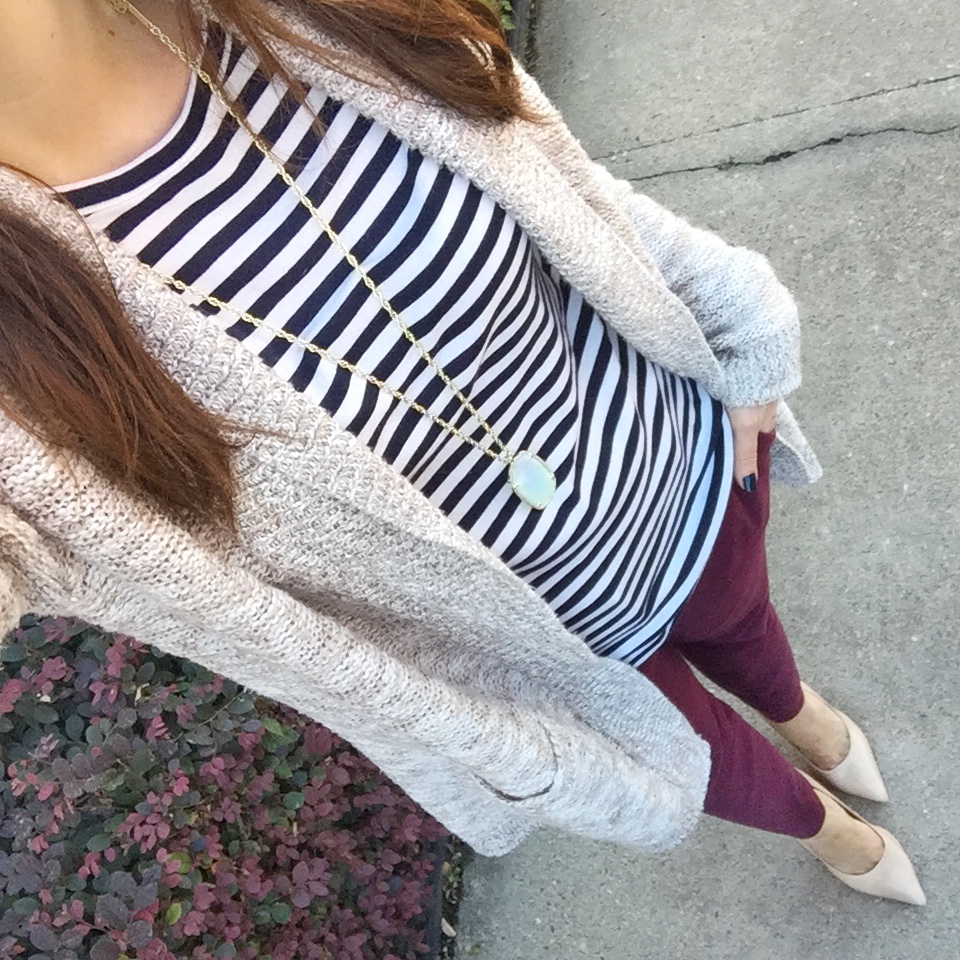 similar cardigan  |  striped tee  |  similar burgundy pants  |  nude heels  |  c/o necklace
c/o orange dress |  crossbody bag |  c/o necklace  |  c/o earrings  |  similar boots
** dress and necklace + any additional purchases 20% off with code BVEKAREN**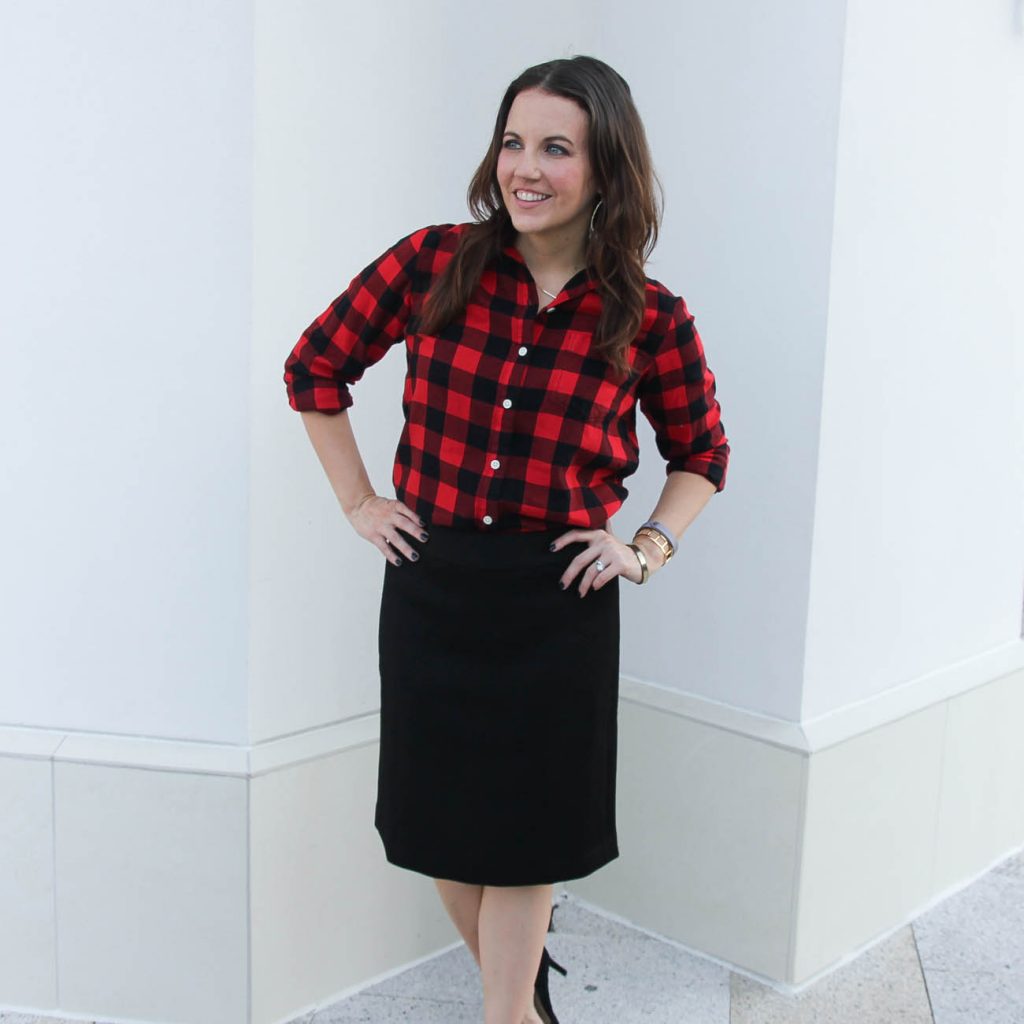 plaid blouse  |  pencil skirt  |  black heels  | c/o necklace  |  c/o earrings
FALL CASUAL OUTFITS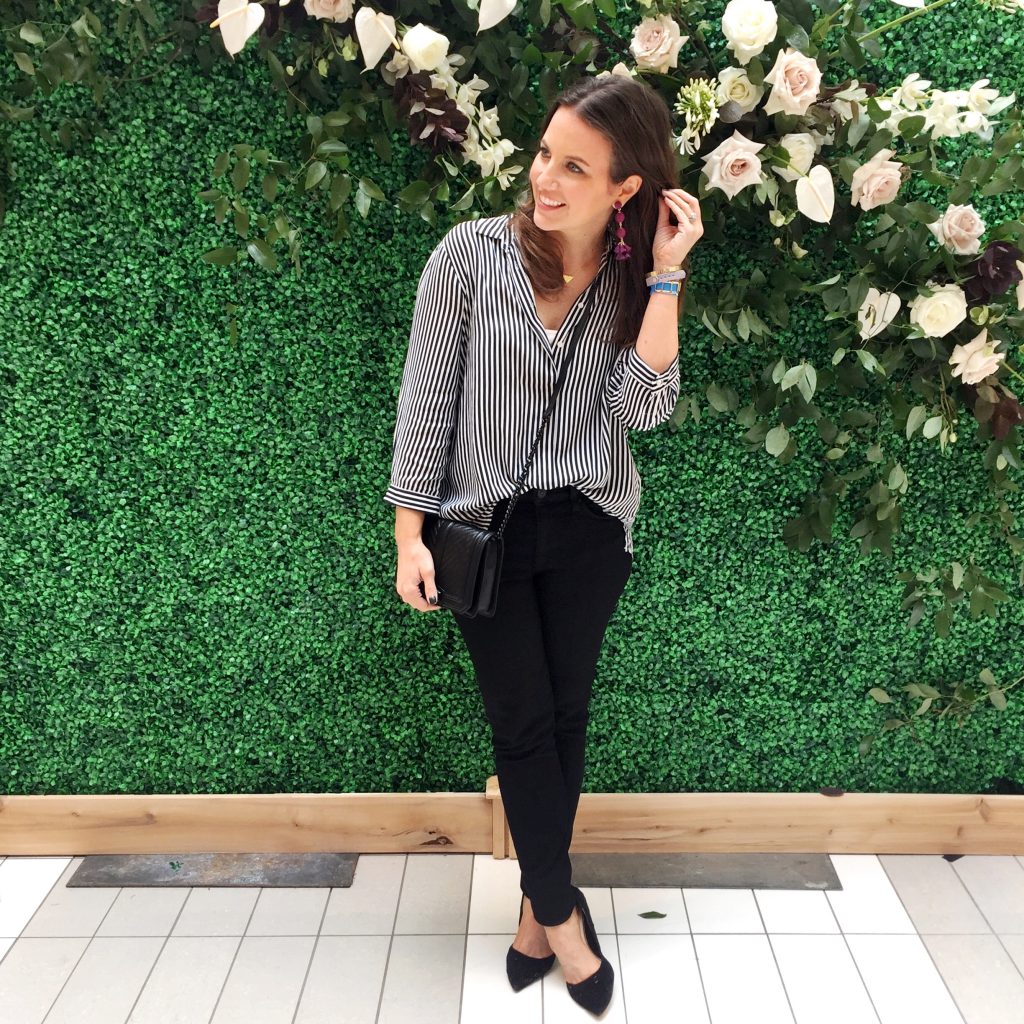 similar striped blouse  |  black skinny jeans  |  black heels  | black crossbody bag  |  c/o plum earrings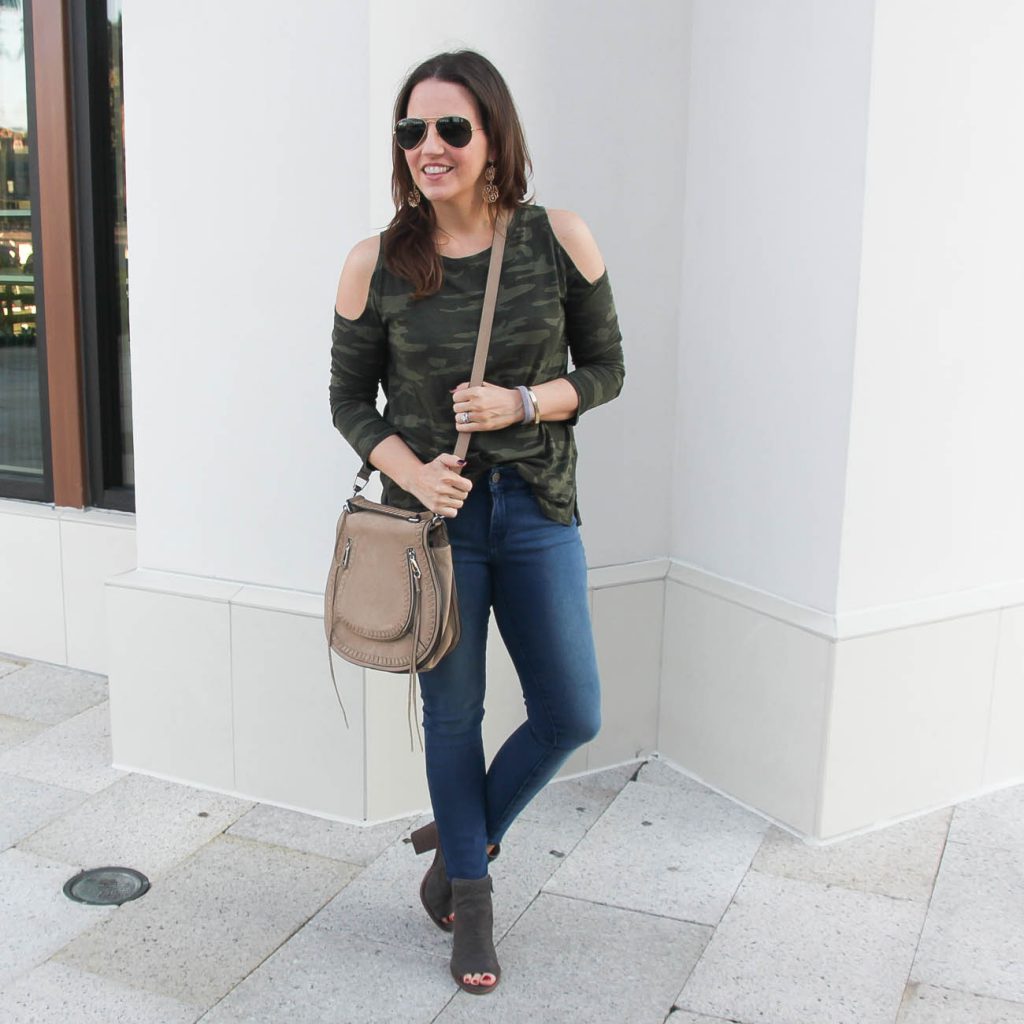 camo tee |  c/o skinny jeans  |  peep toe booties  | cross body bag |  c/o earrings | sunglasses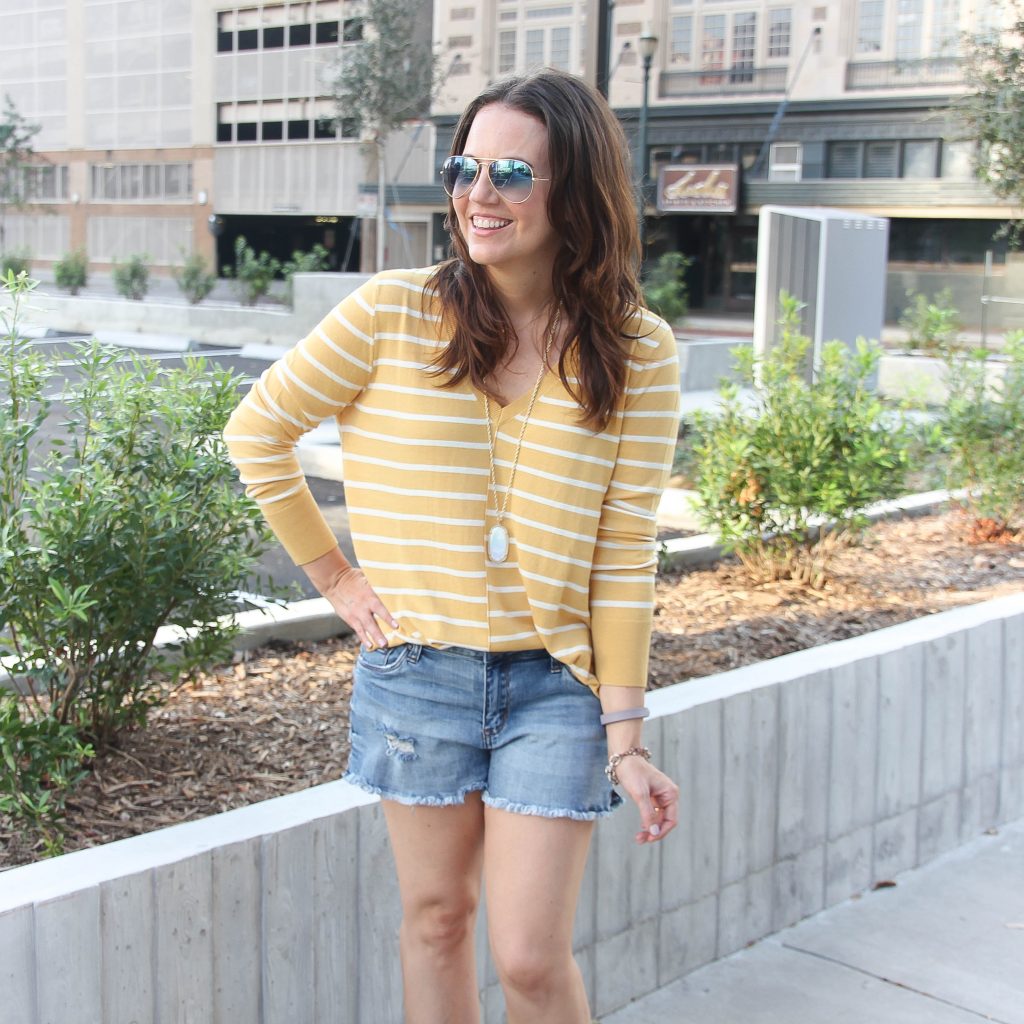 yellow sweater  |  distressed shorts  |  c/o necklace  |  sunglasses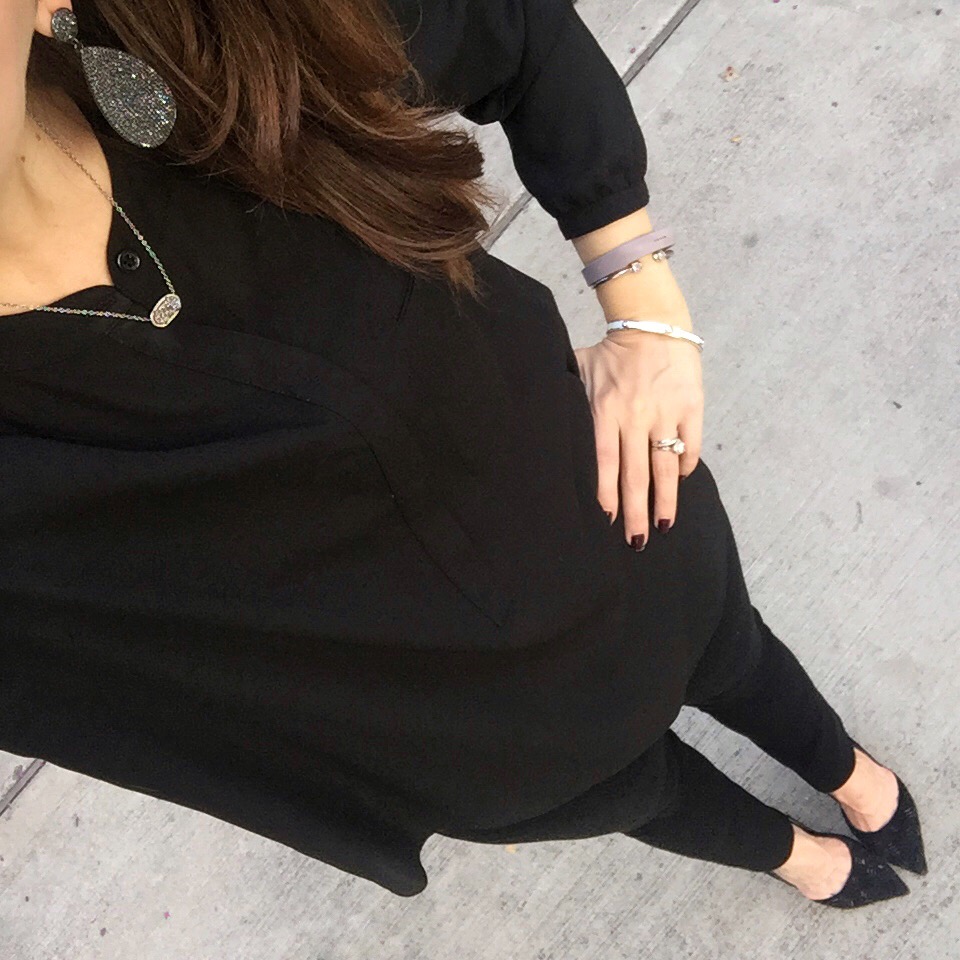 black blouse  |  black skinny jeans  |  black heels  |  c/o earrings |  necklace
denim jacket  |  sundress  |  c/o long necklace | c/o short necklace | sunglasses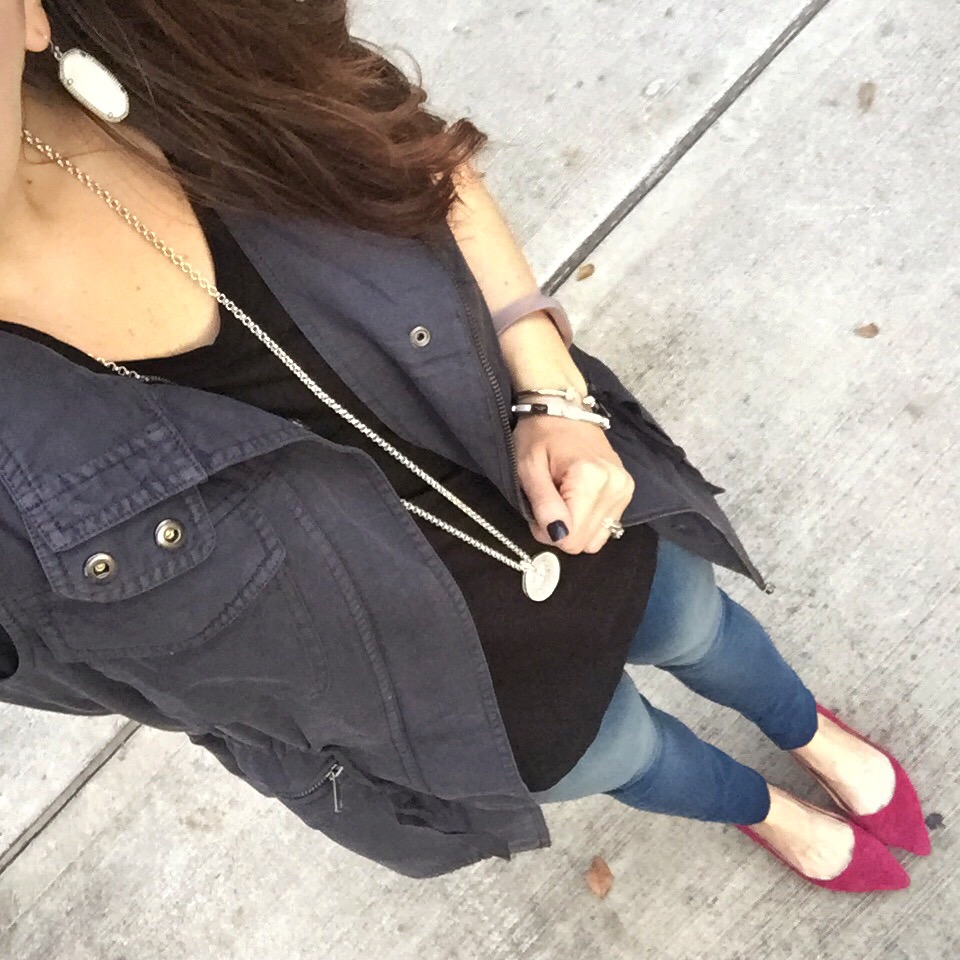 gray utility vest  |  black tee  |  c/o skinny jeans  |  long necklace  |  similar pink flats |  earrings
Thanks for reading ya'll!