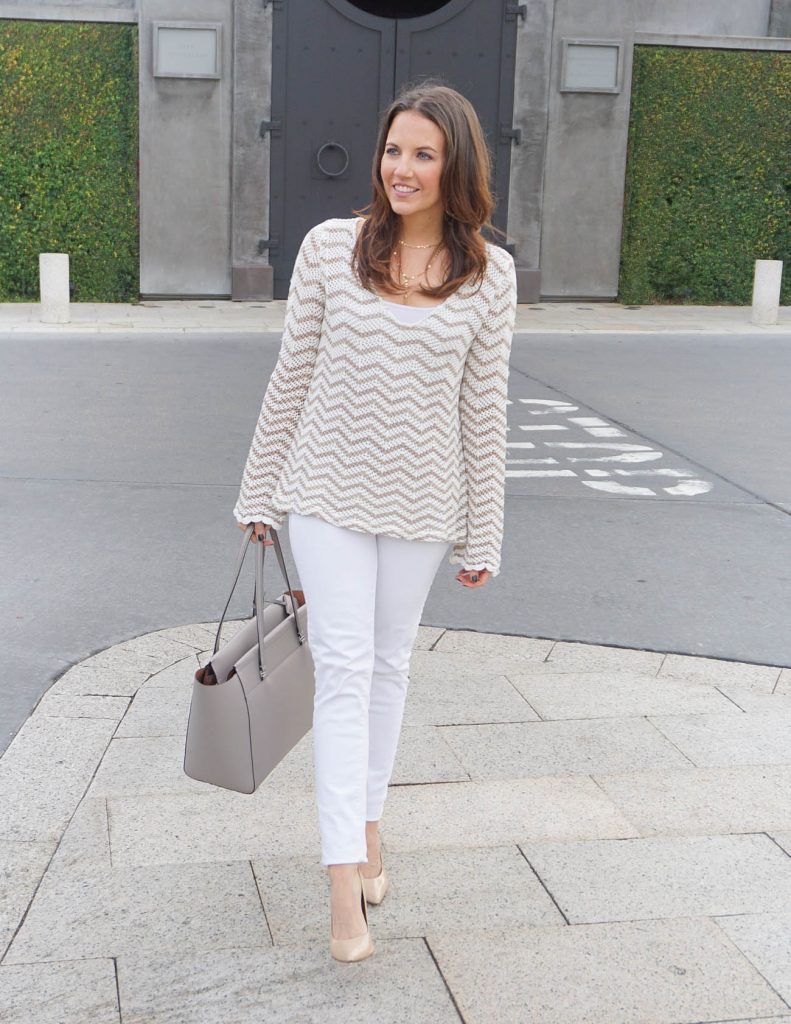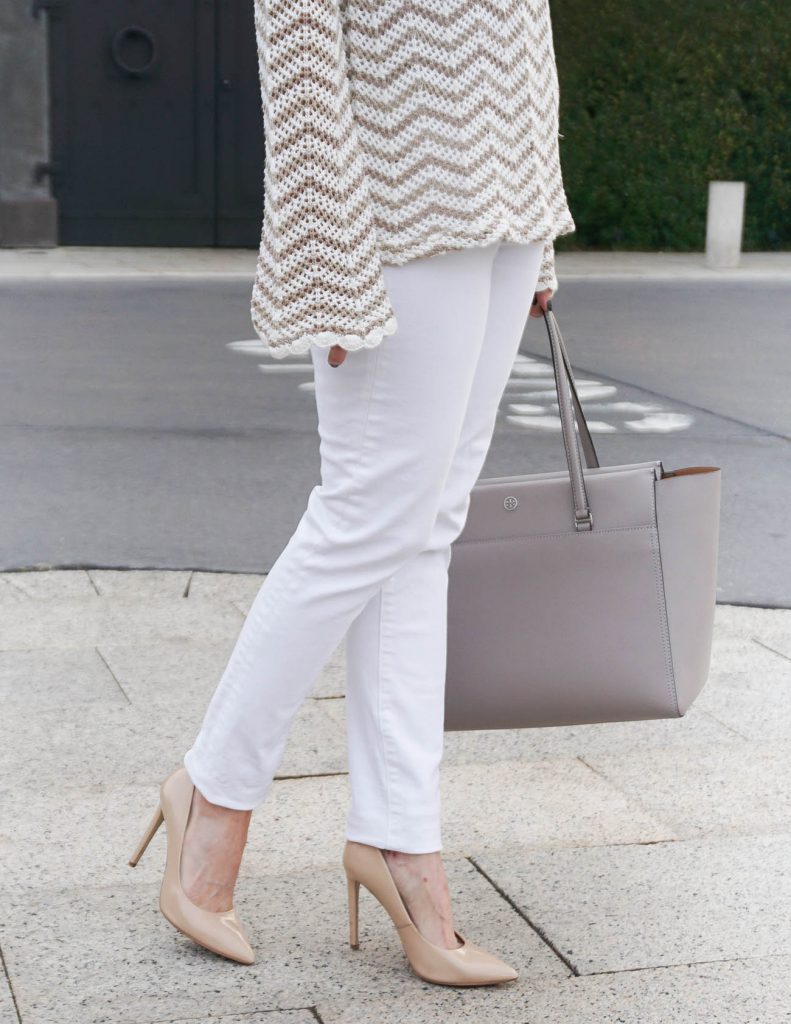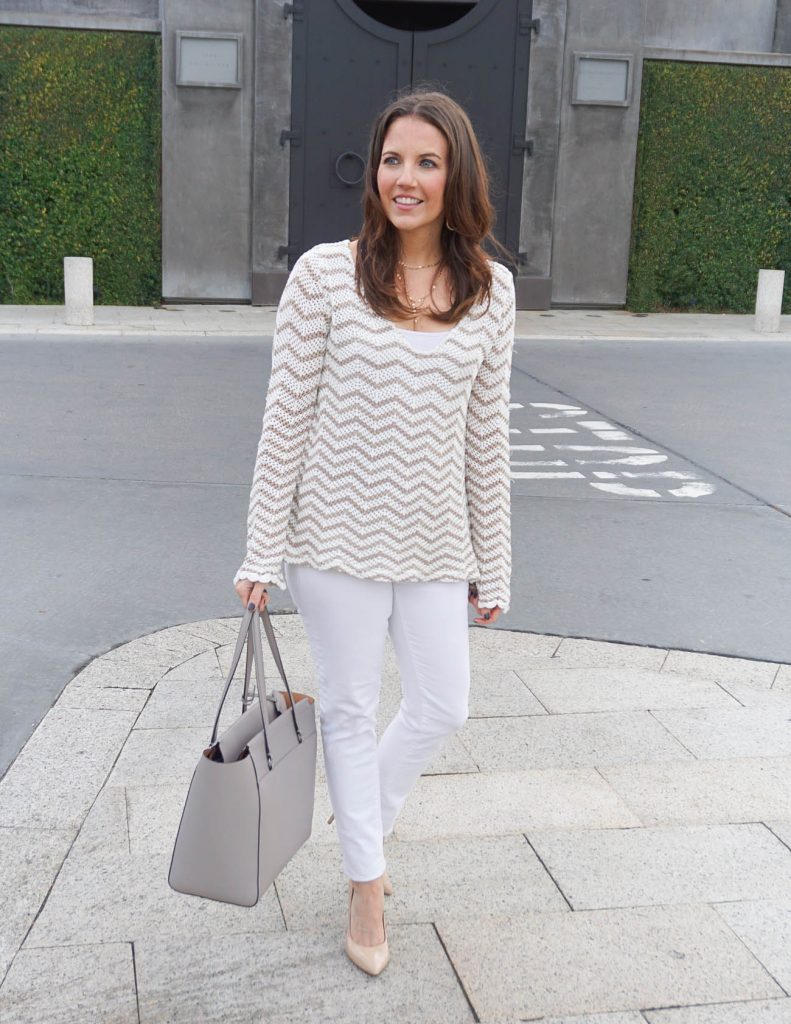 Hello!  Well it's officially winter again here in Houston, no worries it will be back in the 70s by Saturday. 🙂  Whenever I post daily outfits on Instagram, I think people who don't live here probably get so confused why I'm in a thick sweater one day and a sundress two days later.
This cute little striped sweater is made for Houston winter.  It's perfect for the days that are a little warmer, but when you still need a light sweater.  If you live in a colder environment, this would be perfect for Spring.
I love styling my white jeans in winter, forget that no white after labor day rule.  A few of my favorites on how to wear winter white – an all neutral look like this one.  I add in colors like gray and beige to compliment the white.  Another option would be to add in rich, dark colors like violet, navy, or dark teal.  Think rich jewel tones.
Okay, I think my hair is covering this necklace in every picture.  If you wear v-neck tops a lot, you need this necklace.  It's the currently on trend y-design, and so perfectly paired with a v-neck top.  It would make a great addition to dress up a t-shirt too.
Alright ya'll, don't forget to scroll down to check out this week's Style File Link Up! Thanks for stopping by and hope you have a great week!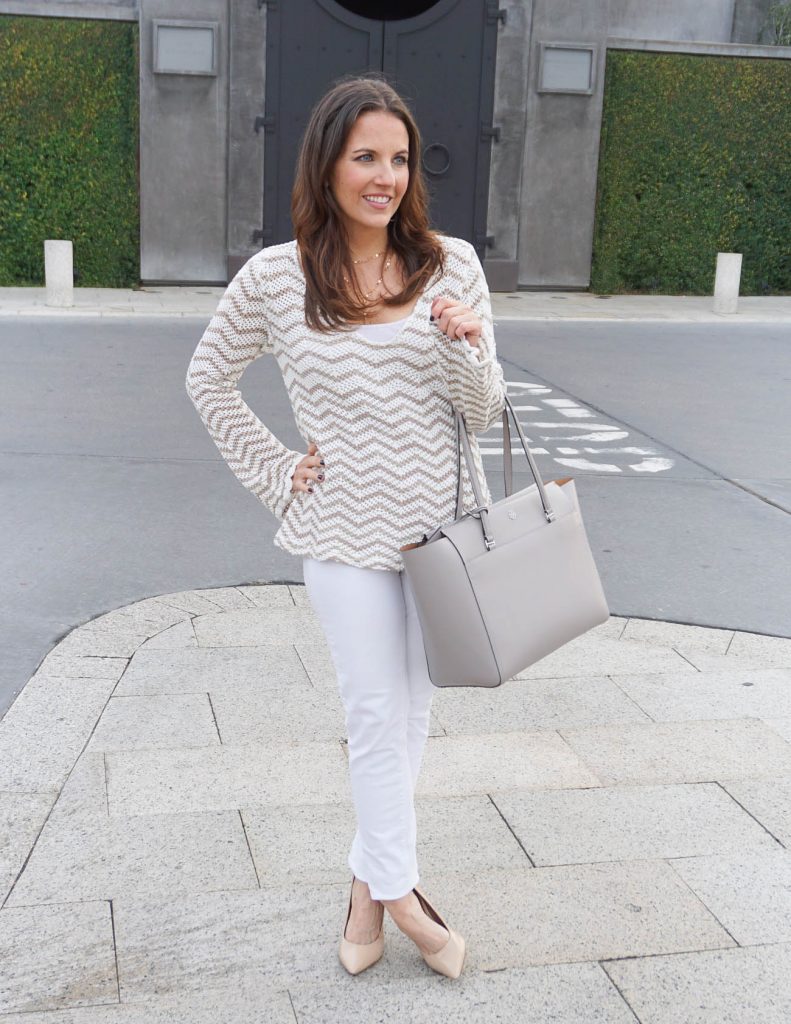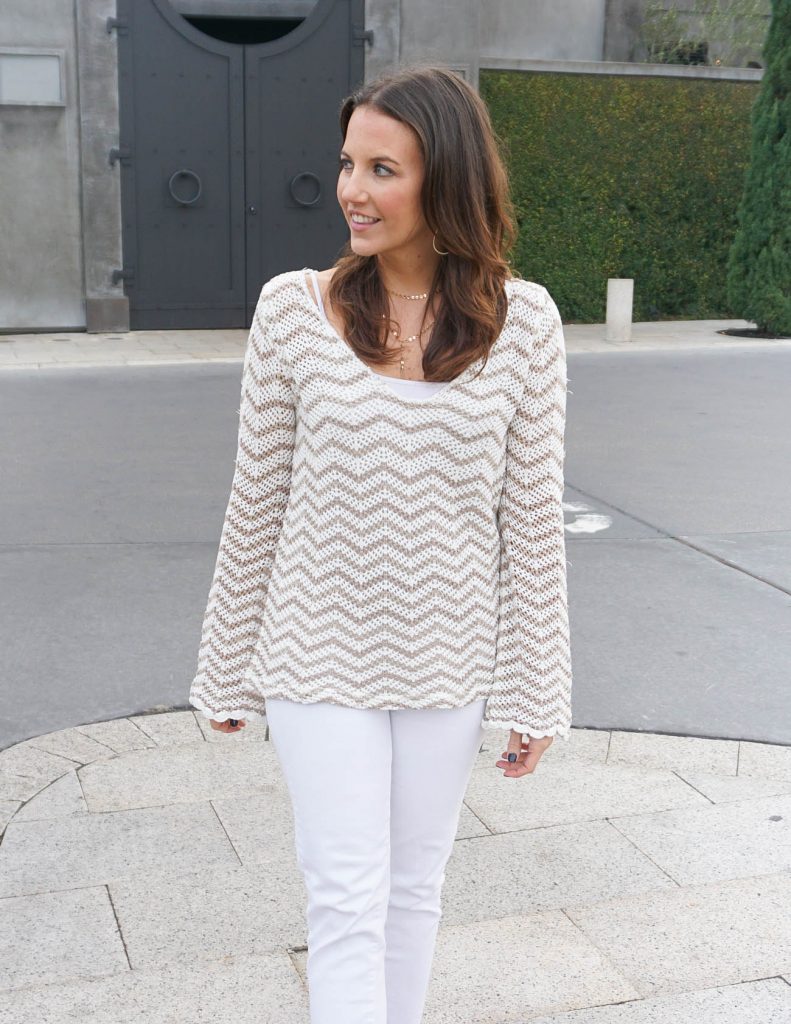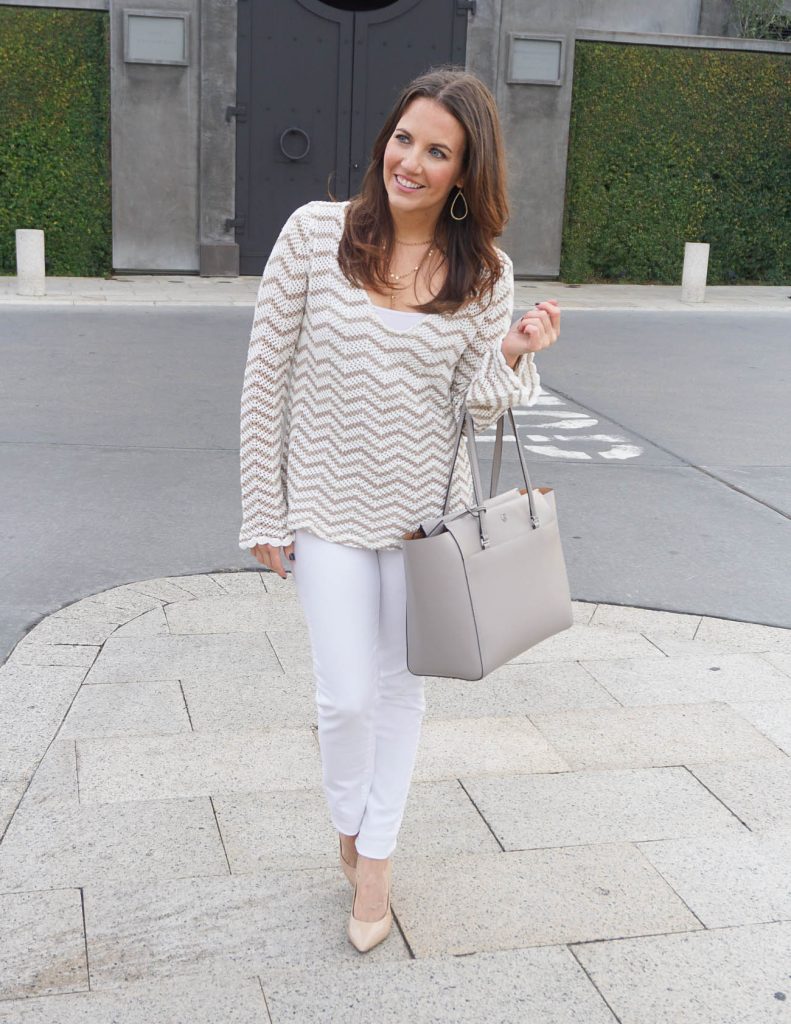 SHOP THE LOOK

Love this post? You may also love: