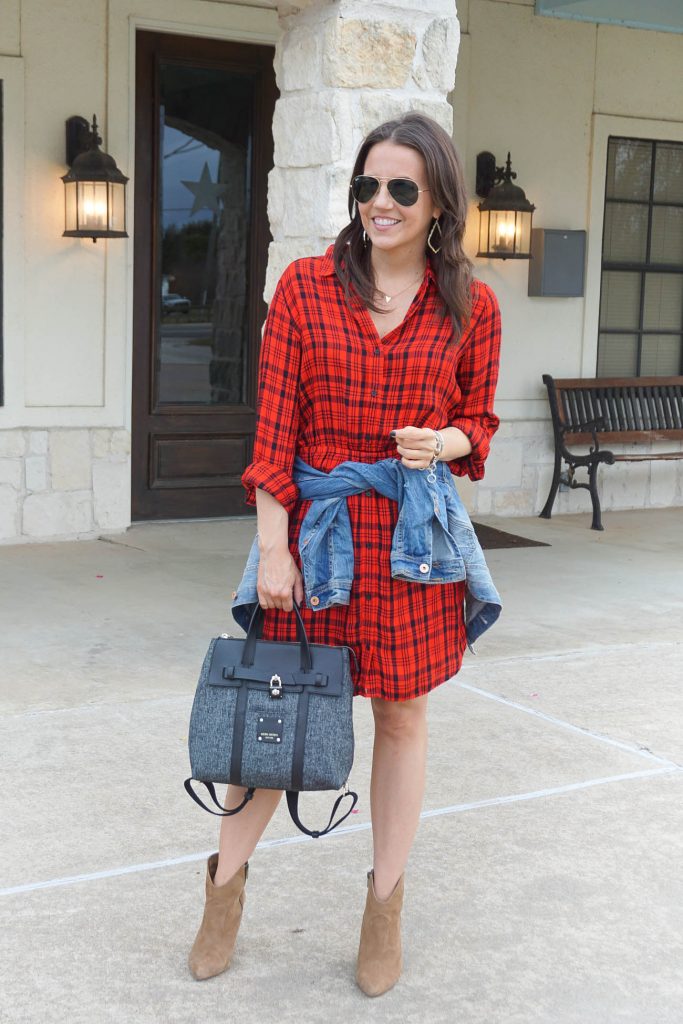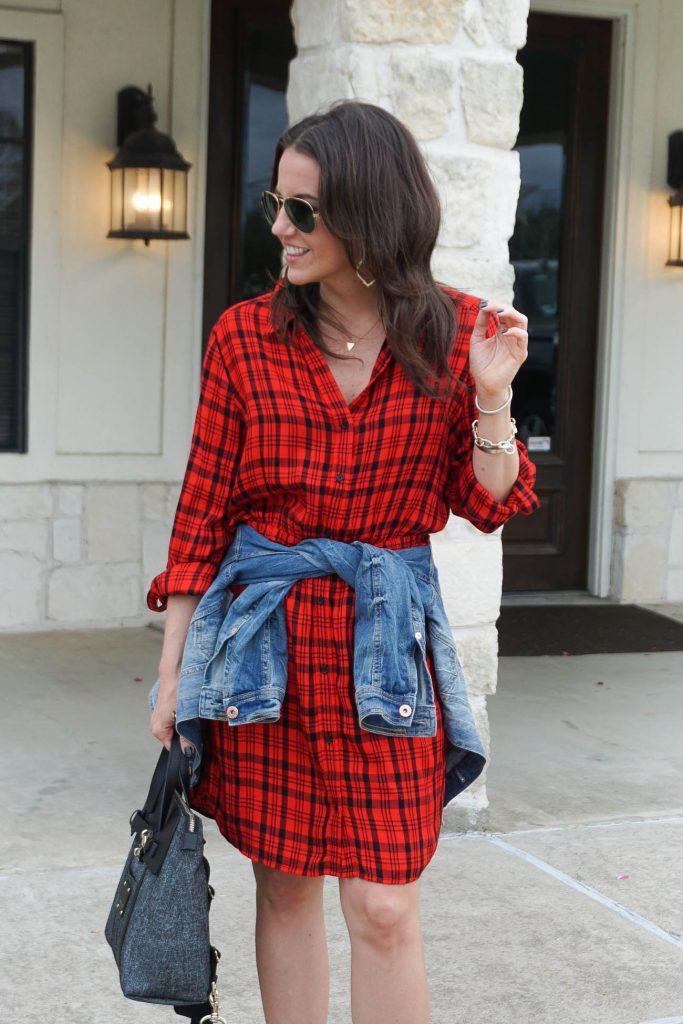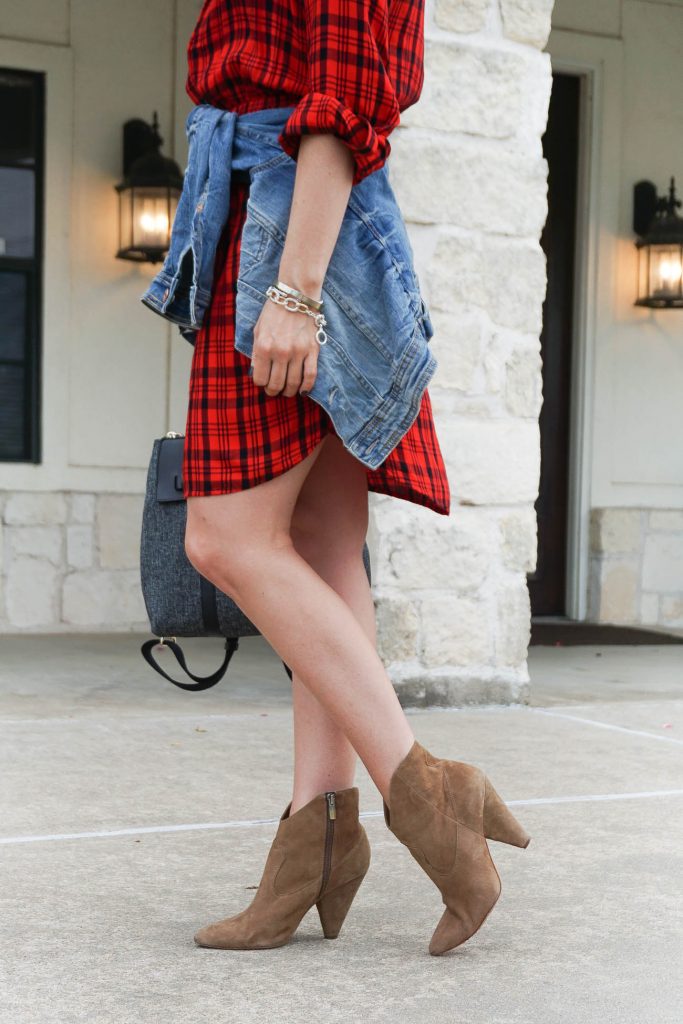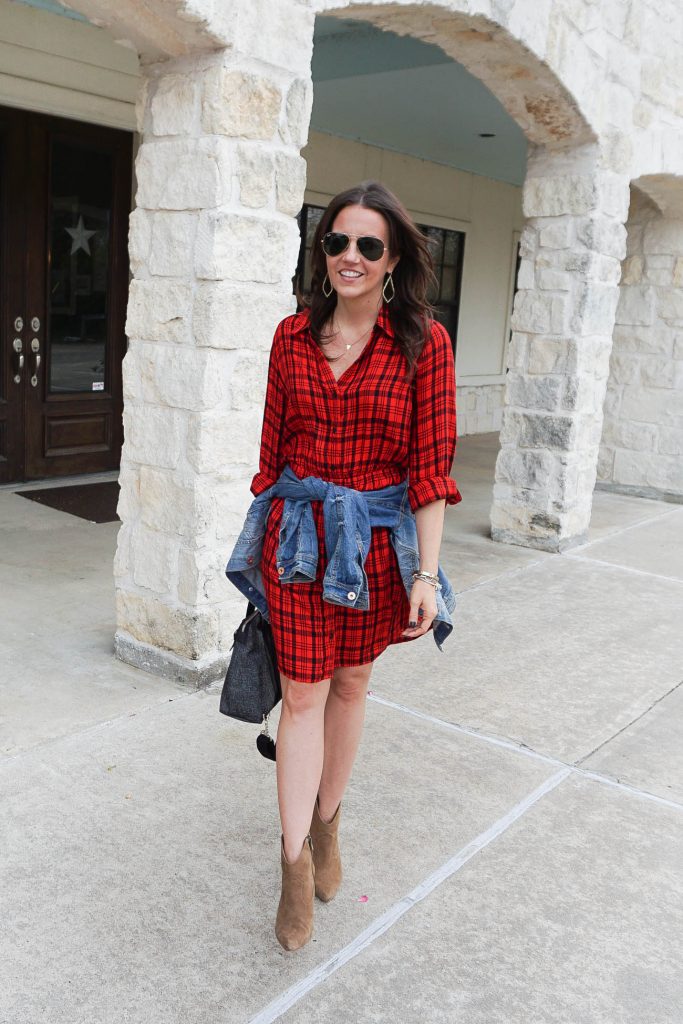 Where are all my Texas readers at?  This one's for you!  Well really this outfit would be cute for everyone, but it would also be perfect for Texas rodeo season!  BBQ cookoffs, carnivals, fried food, bull riding, horses, concerts, and my fave, a wine garden all come together to create our Houston Rodeo.  The event also helps students earn scholarships through animal and art auctions, so fun for a cause.
While I'm pretty sure it is a requirement to own a pair of cowboy boots if you live in the great state of Texas, I wanted to share a rodeo outfit without cowboy boots for those of you who haven't found the perfect pair quite yet. FYI – Many online western sites have sales on boots for Texas residents during the month of February!  An easy fix to those missing cowboy boots is to grab a cute pair of brown booties. Bonus points if they have a little western flair to them.  Make sure they are comfy to walk in, as you will easily hit your 10K steps at the rodeo!
I love this red plaid dress for a full day of all the rodeo activities.  It's lightweight, and I think the red plaid is perfect for the rodeo.  Since rodeo season takes place February through March, I usually tie a denim jacket around my waist to wear in the evening when the temps cool off.  I also always opt for a crossbody or backpack style bag.  I need my hands free for some wine and sausage on a stick.
If you have plans to be in Houston Feb 25-Mar 17, you should look into spending a little time at our rodeo.  It's really is a fun experience and always a good time!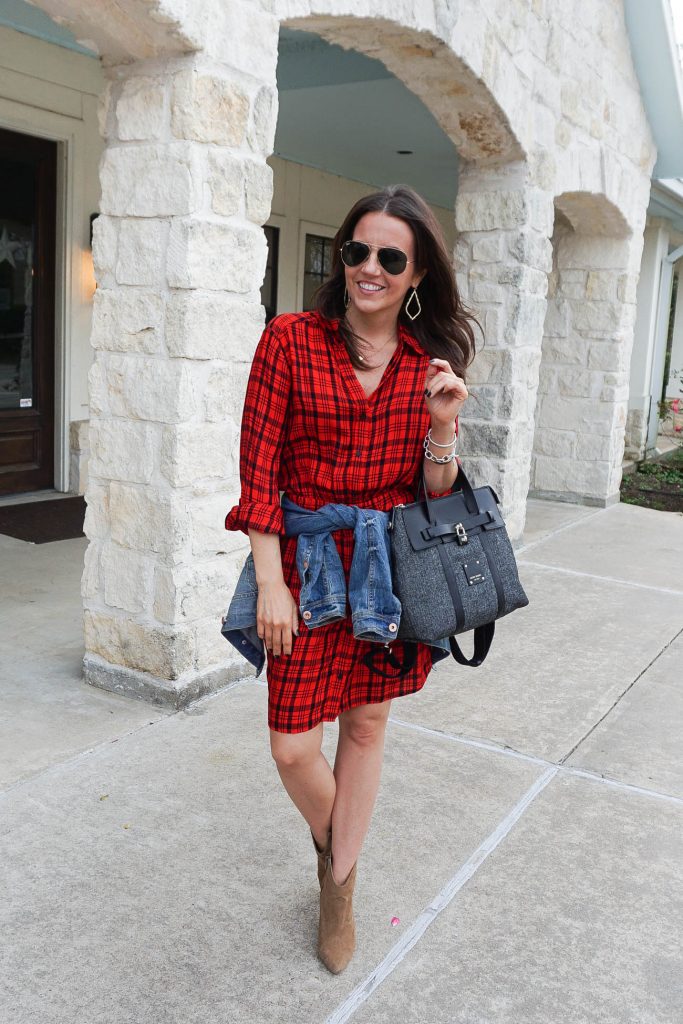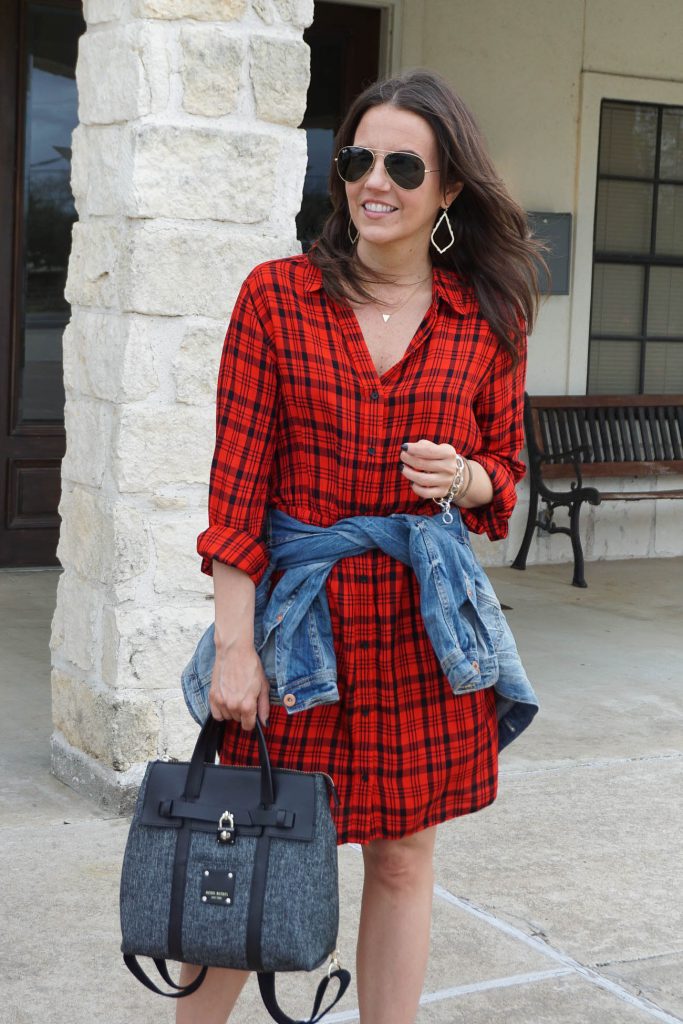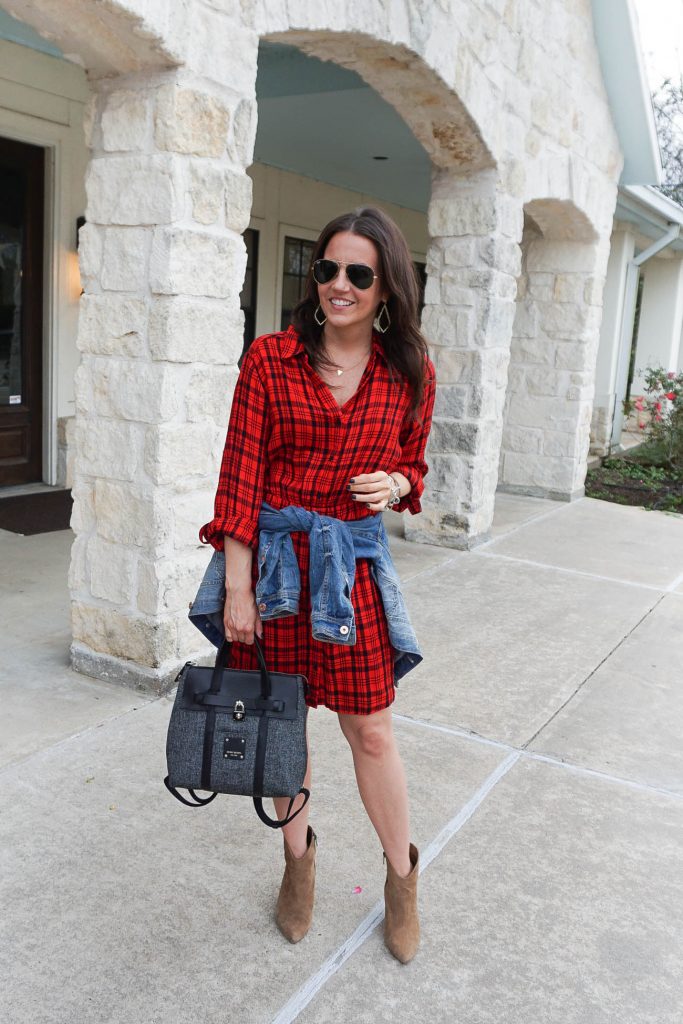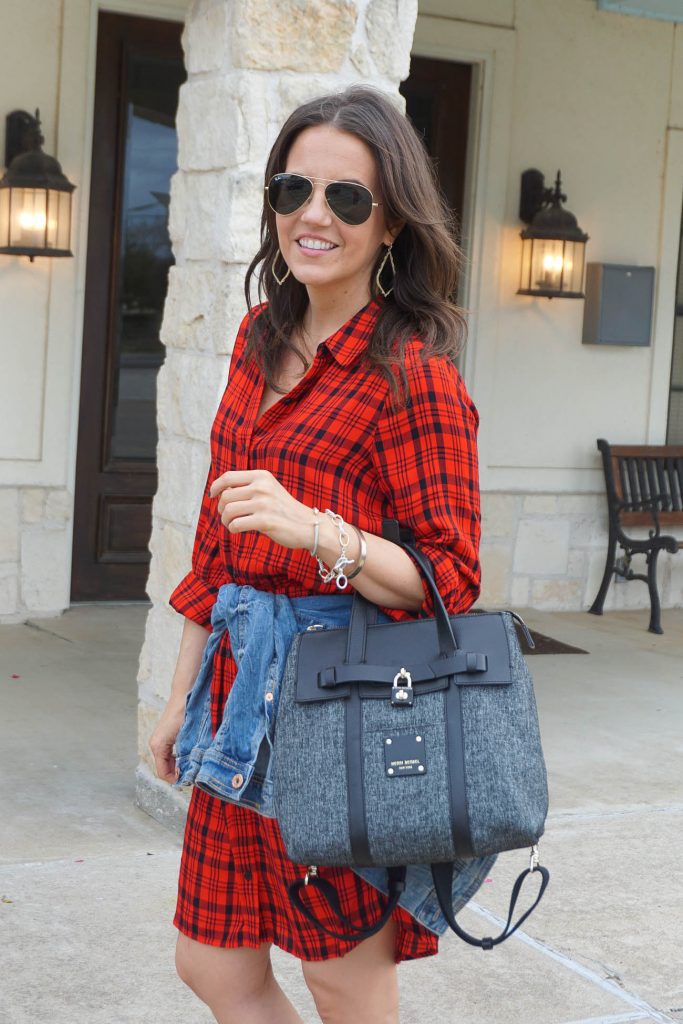 SHOP THE LOOK

Love this post? You may also love: