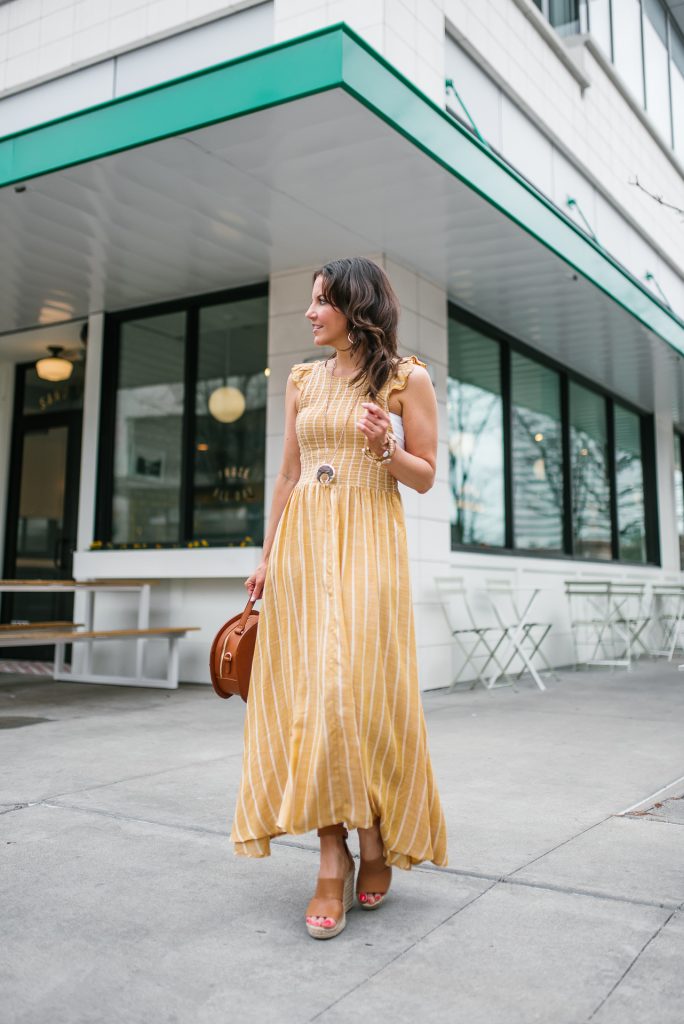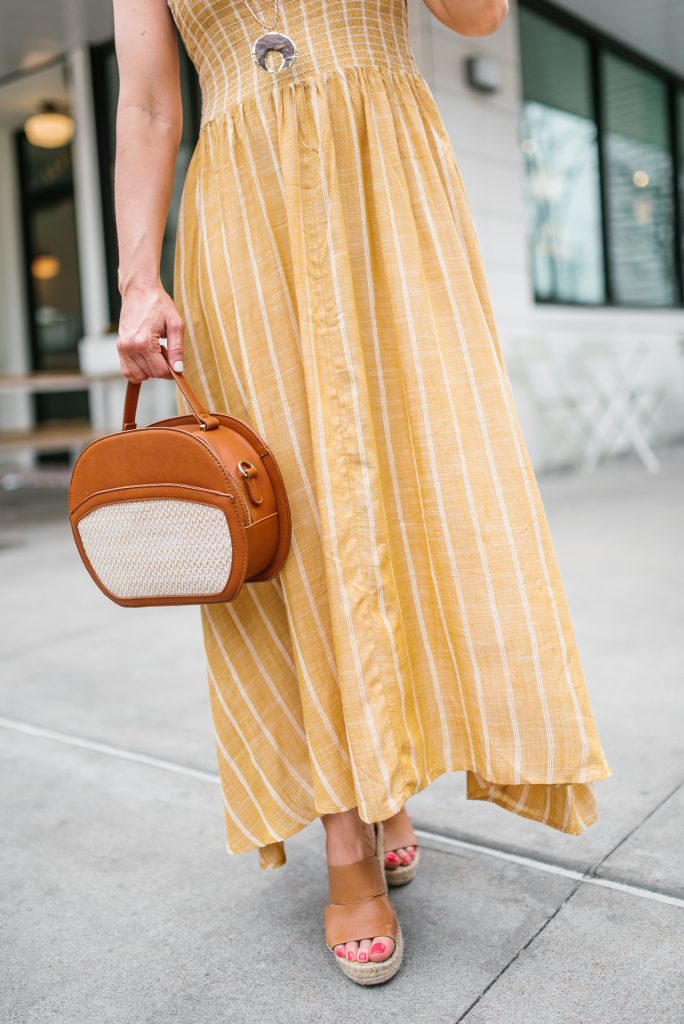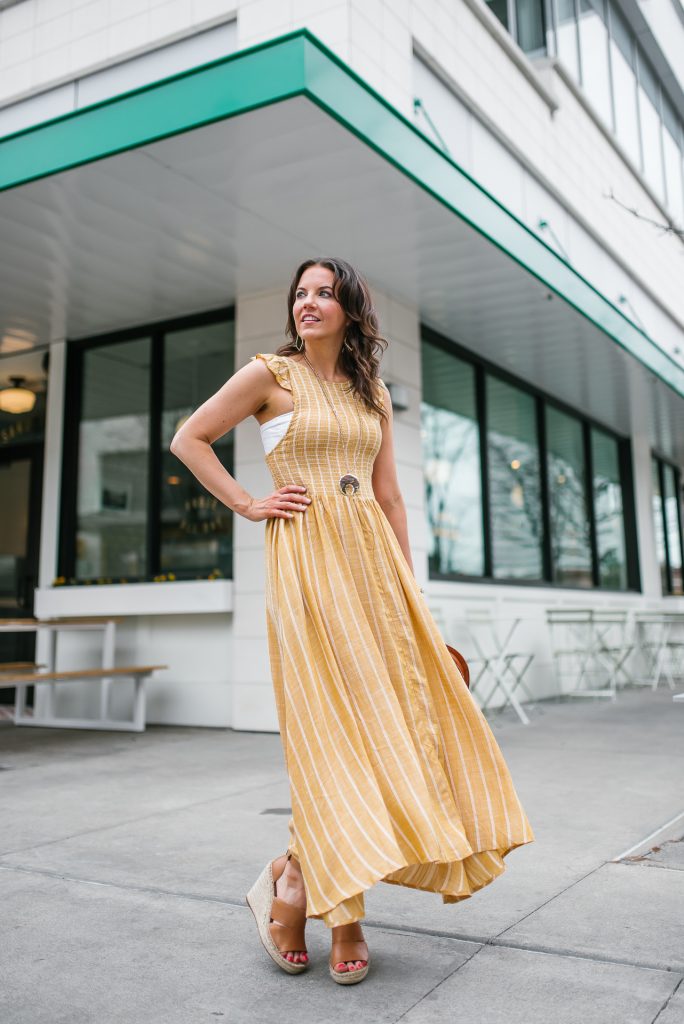 Hello Ladies!  Oh this dress gives me all the spring and summer feels!  I've been leaning towards the color yellow lately which is how I came upon this dress.  I just started searching for new yellow things for Spring.  A few clicks in and I stumbled on this yellow maxi dress.  For those of you wondering about length, I'm 5'3, so it fits me more like a maxi dress.  The site calls it a midi dress, so if you are taller it may fall a little shorter.
The material is lightweight and breathable perfect for a warm spring or summer day.  The cut of the skirt makes it move so beautifully when it catches a breeze.  I have to give credit to my photographer on capturing the movement of this skirt!  It's one of those styles that makes you want to twirl and walk around just so you can see it move.
The sides of this dress do come low, so you will need to wear a cami, bralette, or bandeau underneath.  I opted for my white bandeau top to keep with the lightweight feel of the dress. A cami might make this dress feel a little cramped.  My stone necklace was the perfect addition to the high neckline design of the dress.  My stone version is sold out, but you can find a bunch of other versions here.
I've been enjoying a nice and quiet, low key week so far.  I'm kind of just enjoying the calm before the May storm of social events.  I think 75% of my friends have birthdays in May, so I feel like that month is always so busy that I like to take advantage of the slowness of the end of April before all the things start happening.  I've been doing a little spring cleaning around my place too.  It always feels so good to de-clutter a little.
I have a little bit of a different kind of fashion post coming for you on Friday.  It's something I have wanted to do for months and that I'm hoping to make a monthly feature here on the blog.  Be sure to swing by on Friday to check it out!
Photography By: Banavenue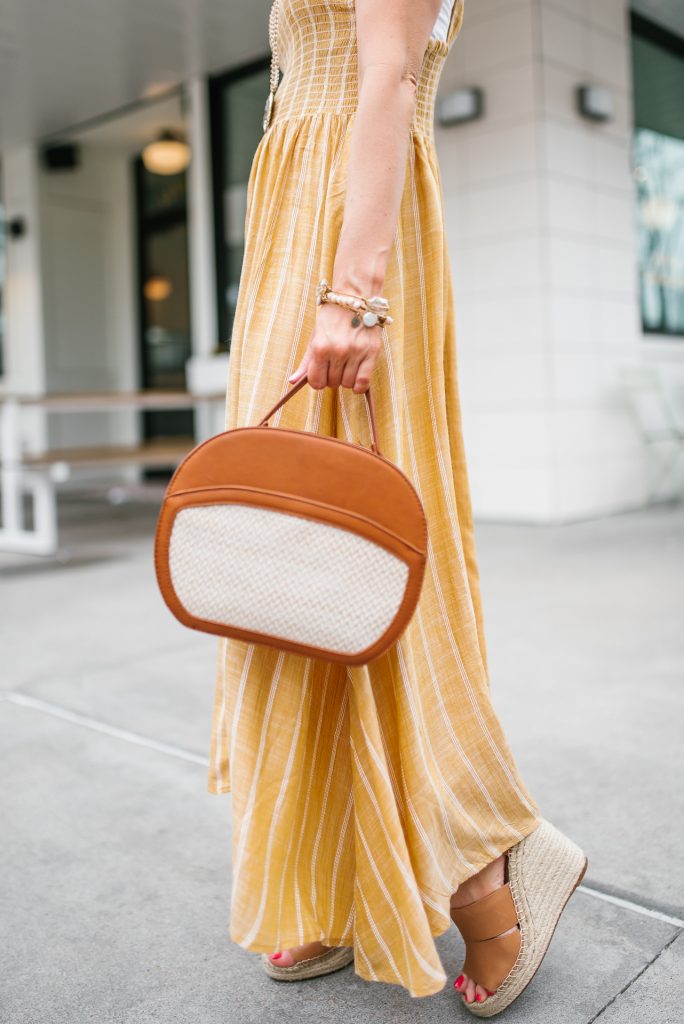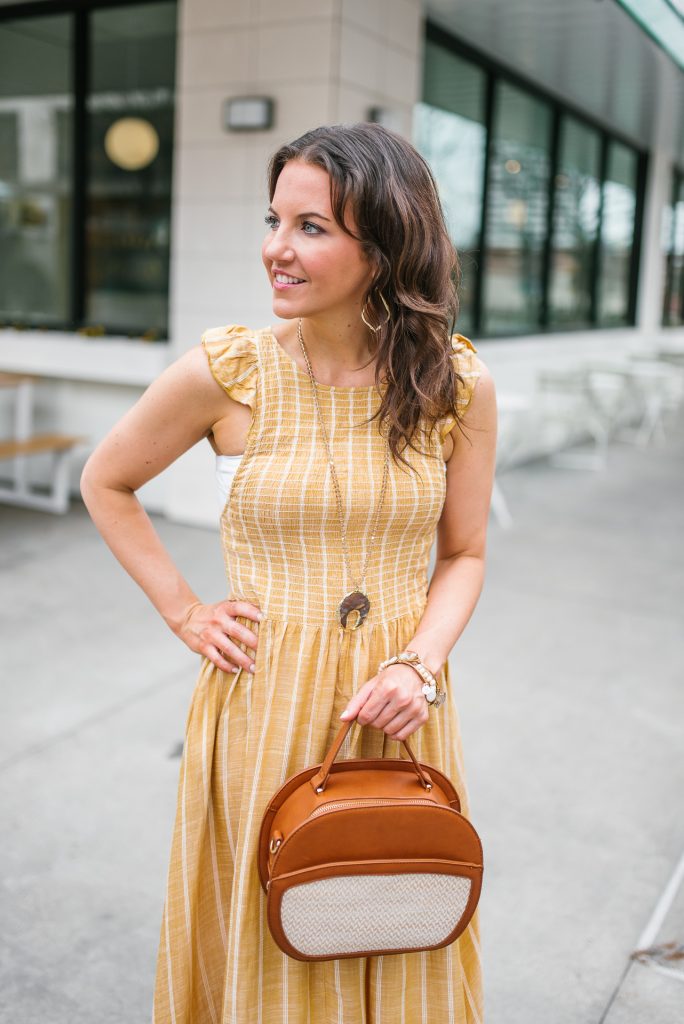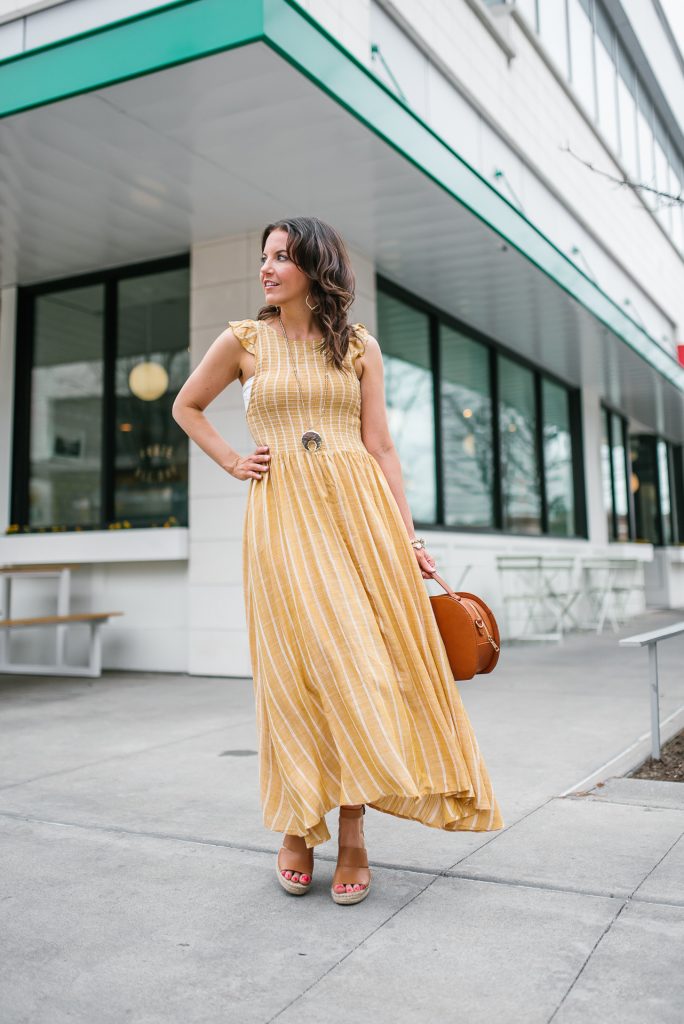 SHOP THE LOOK

Love this post? You may also love: