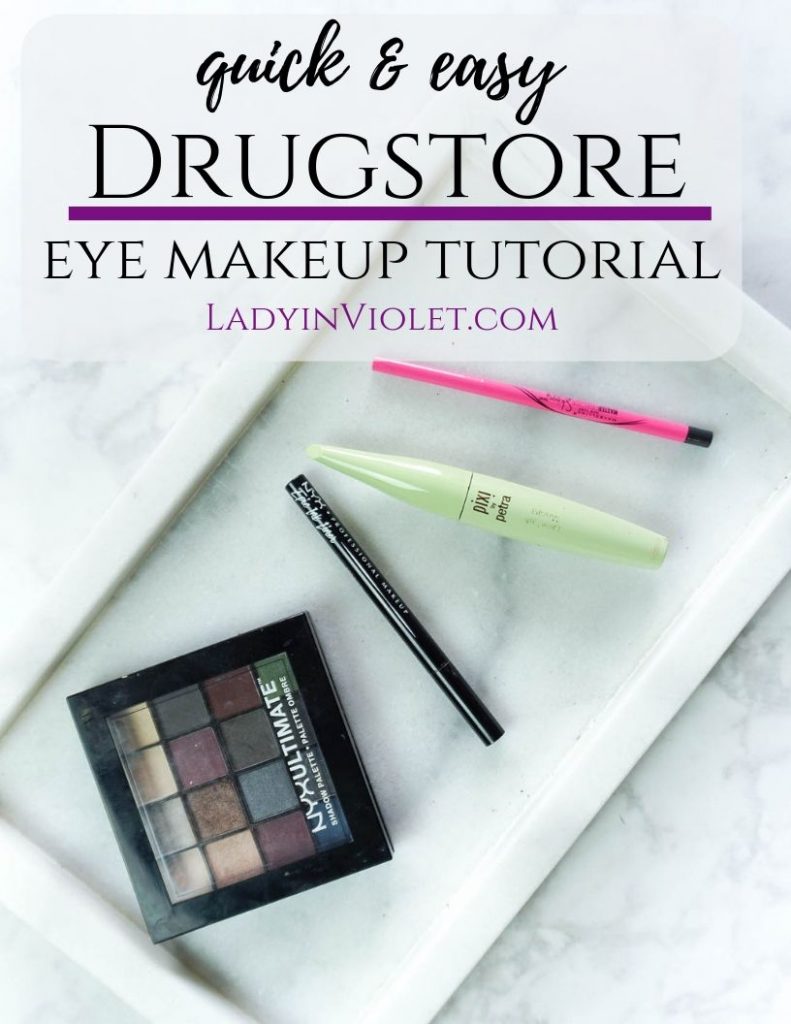 Hello Ladies!  I'm back with another beauty tutorial for you.  Since you loved the last eye makeup one I did, I wanted to share one featuring my favorite drugstore eyeshadow palette.  After falling madly in love with the NYX eye liner pen, I decided to try a few other products from them.
This makeup palette has become part of my regular rotation.  It features browns and maroons which are some of my go to color choices.  It also has the colors needed for an evening smoky eye.  The smaller size of this eye palette plus all the color options make it my top choice for travel.  I'm going to walk you through my super quick and easy routine on how I use this palette and a few other products.
EASY DRUGSTORE EYE MAKEUP TUTORIAL

STEP 1 : I always start with applying my lower eyeliner. You can also do this at the end too.  This skinny eye pencil is so good.  It creates a thin line and doesn't smudge throughout the day.  I use the Refined Charcoal color to be just subtly lighter than a black.
For my easy daytime eye makeup look, I use 4 colors and 4 brushes.  I decided to go with more of the brown shades for this look.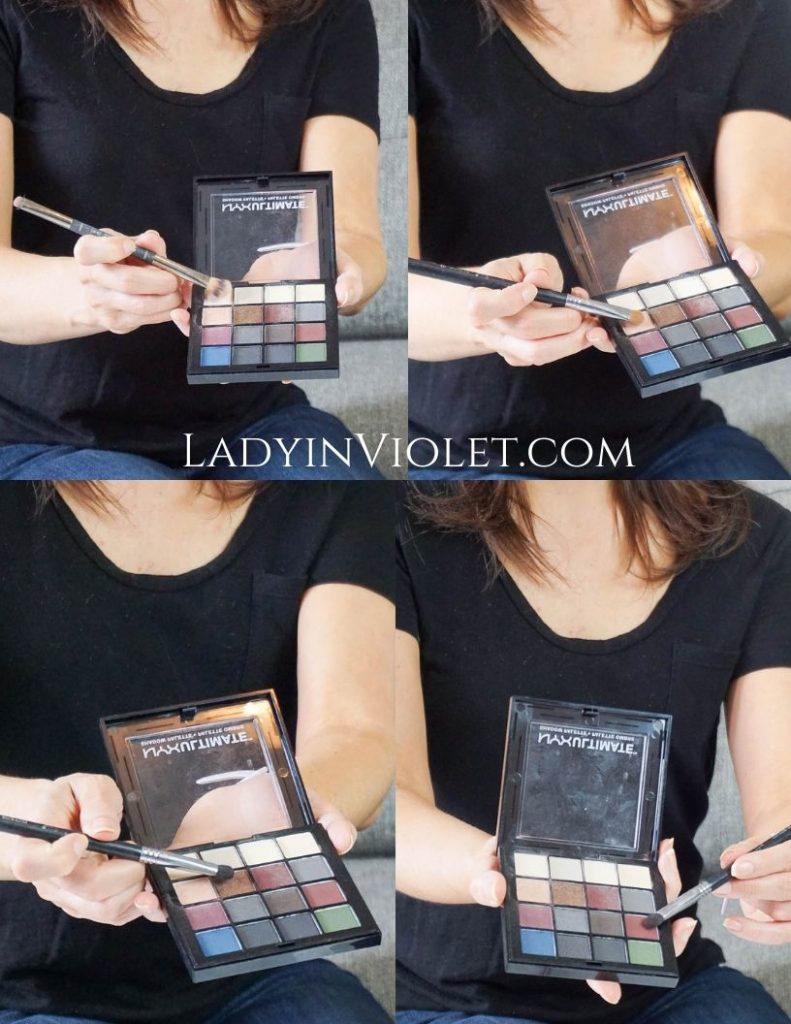 STEP 2:  Apply the lightest color (1) to your entire eyelid using a fluffy brush to form a base layer.
STEP 3: Apply your second lightest color (2) to the inner portion of your lower eyelid going about halfway across your eyelid.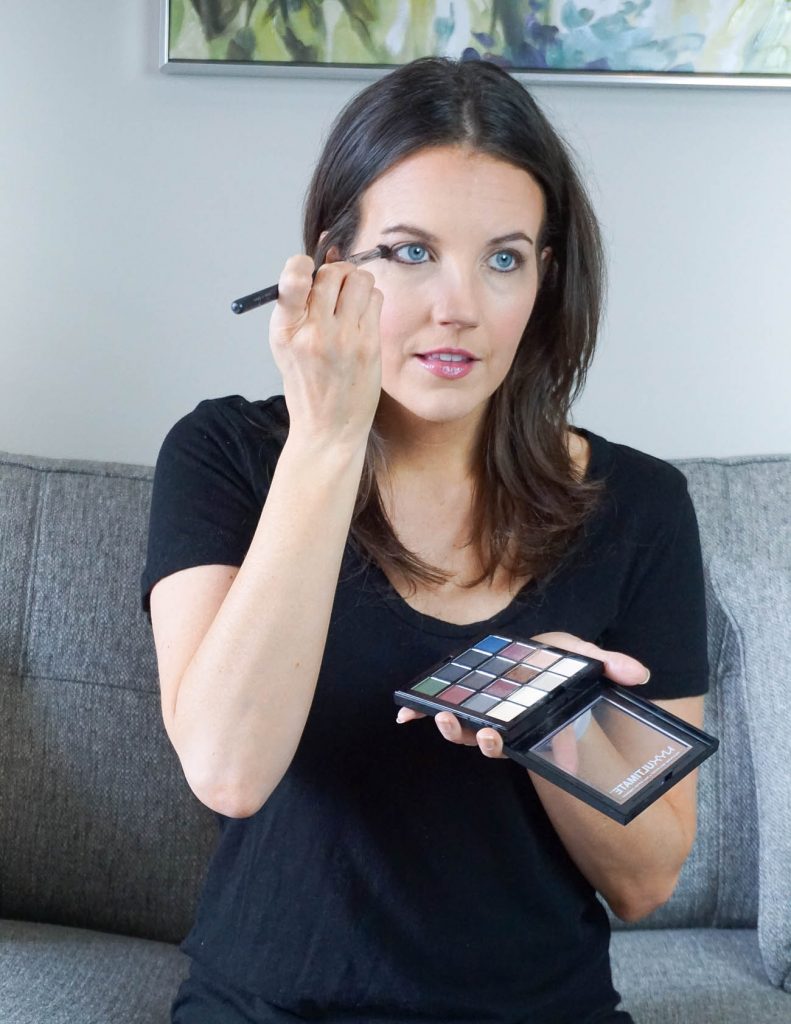 STEP 3:  Apply your second darkest color (3) to the outer corner of your eyelid and up the crease of your eyelid about two-thirds or slightly less.
STEP 4: Apply your darkest color (4) to the very outer corner of your eyelid.
STEP 5: Blend your darker colors starting at the outer corner and working up your crease.  If you apply to much of your darker colors, re-apply your second lightest color to the inner portion of your eyelid.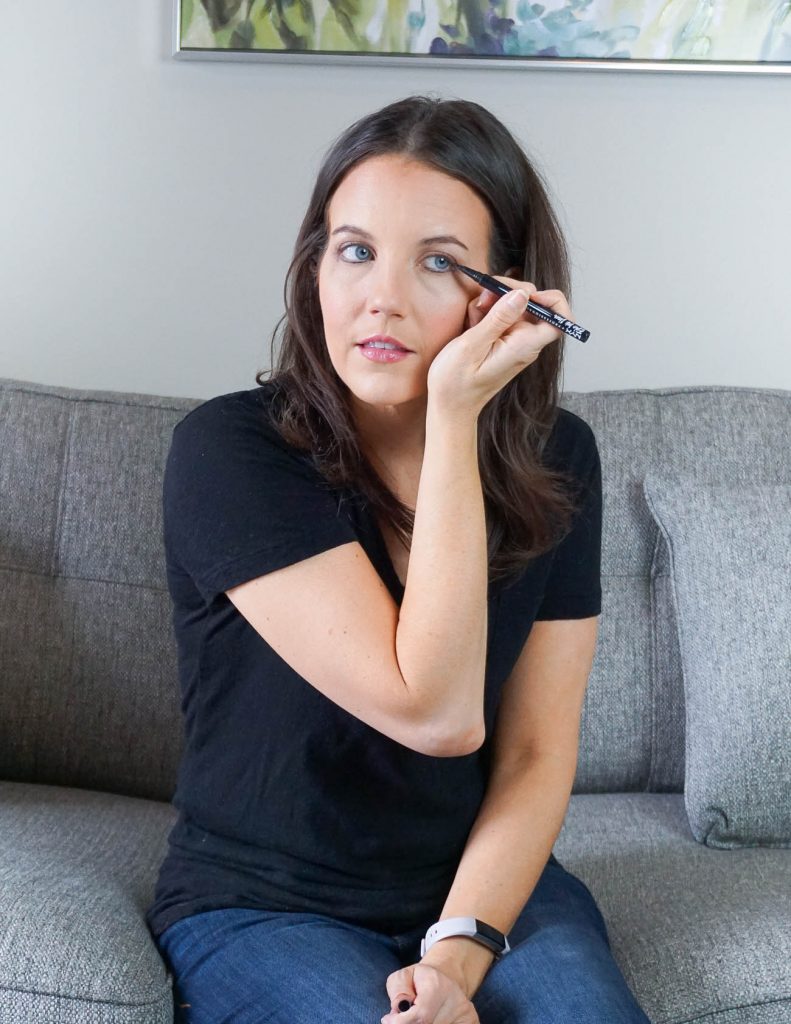 STEP 6: Apply your liquid eyeliner pen to the your upper lash line.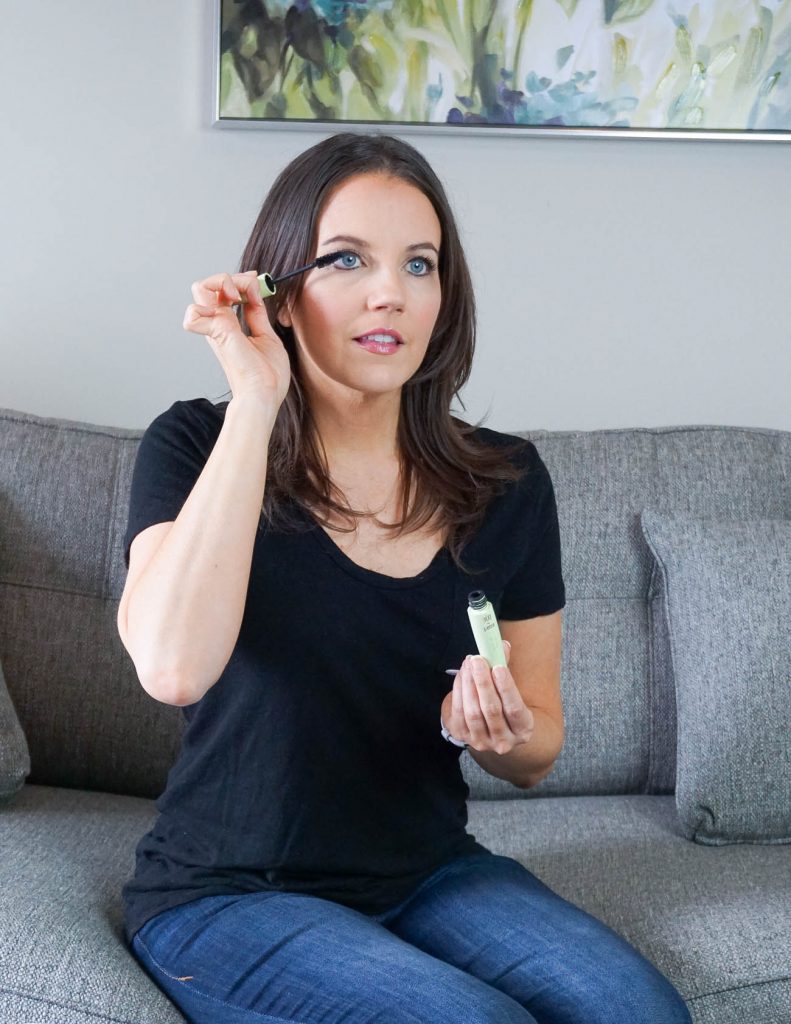 STEP 7: Apply 1-2 coats of mascara.  I just started trying out a few Pixi Beauty products from Target.  They are a little pricey for drugstore beauty, but I find the quality pretty good.  For a more affordable mascara, Maybelline Great Lash is a good one!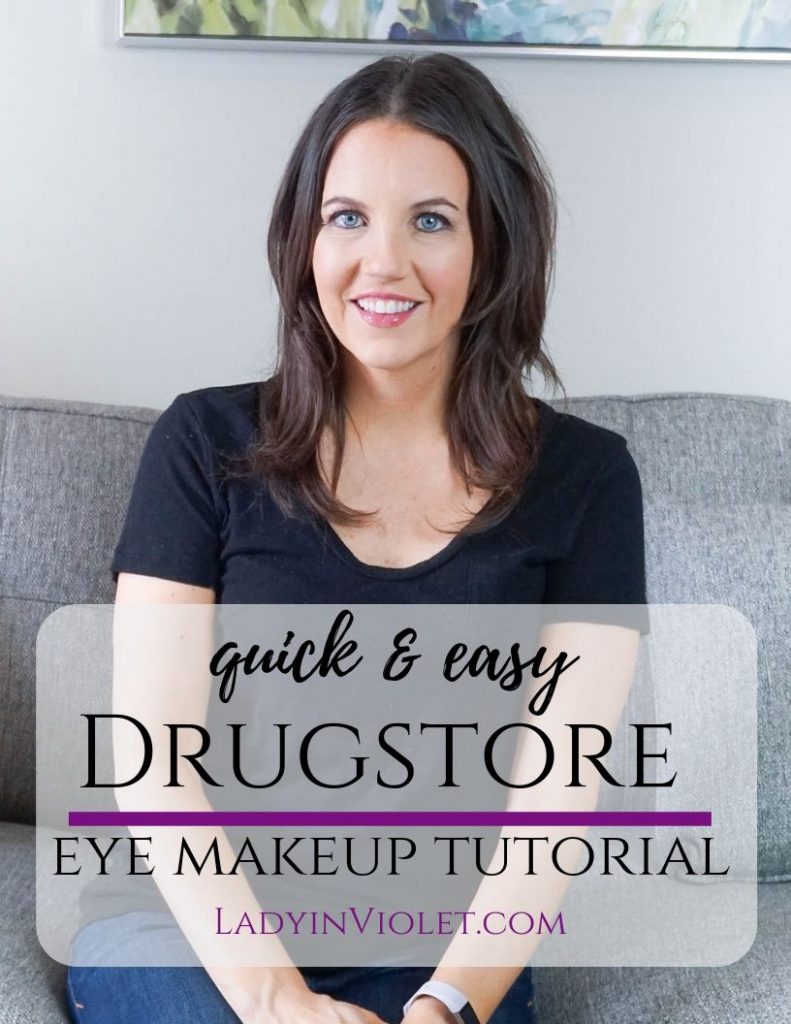 There you have it, a quick and easy eye makeup look perfect for everyday wear.  Thanks for checking out today's beauty tutorial!  If you try out the palette, I would love to know what you think.
SHOP THE PRODUCTS


Love this post? You may also love: