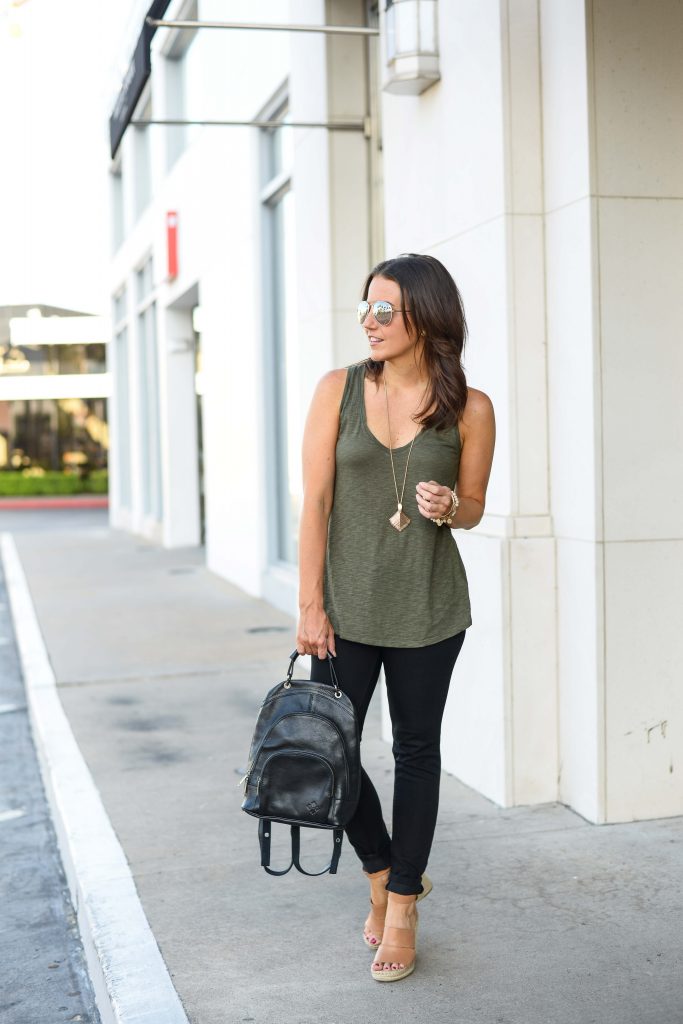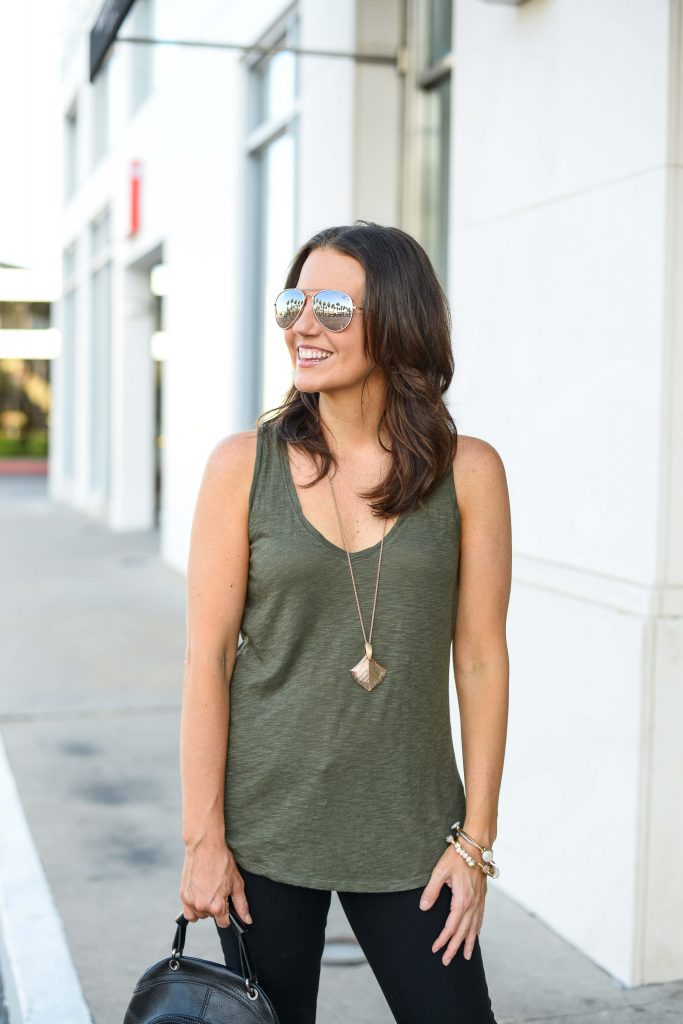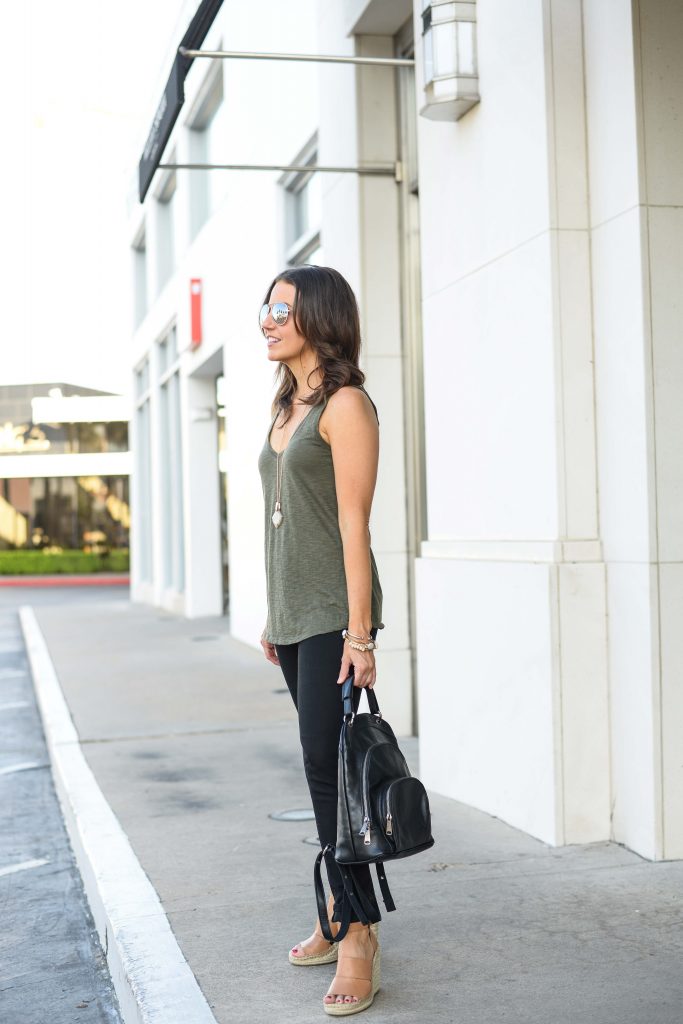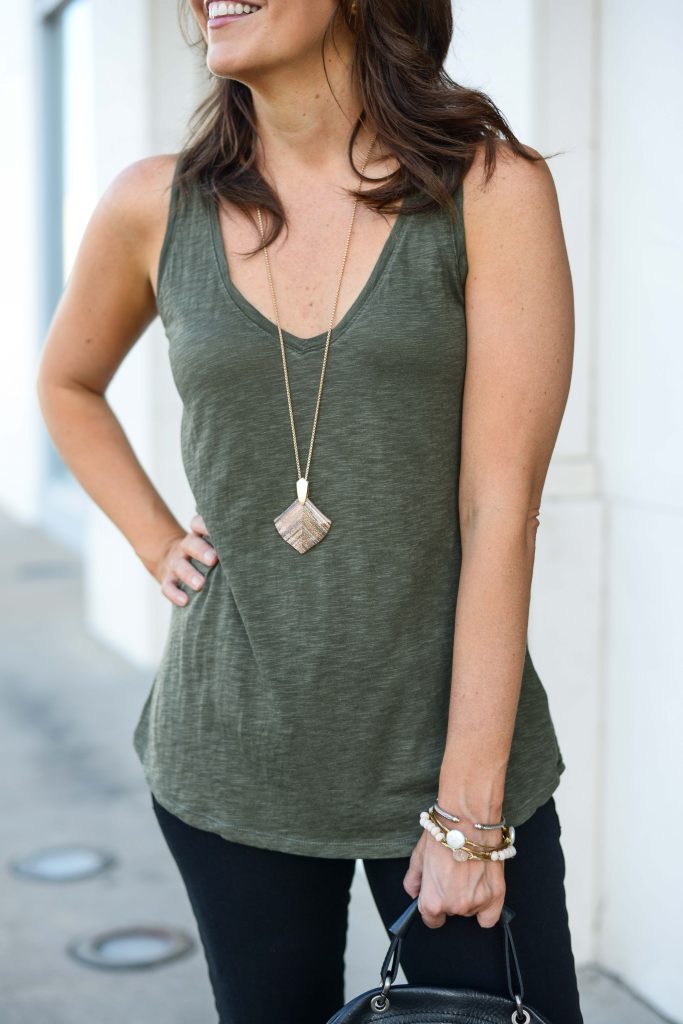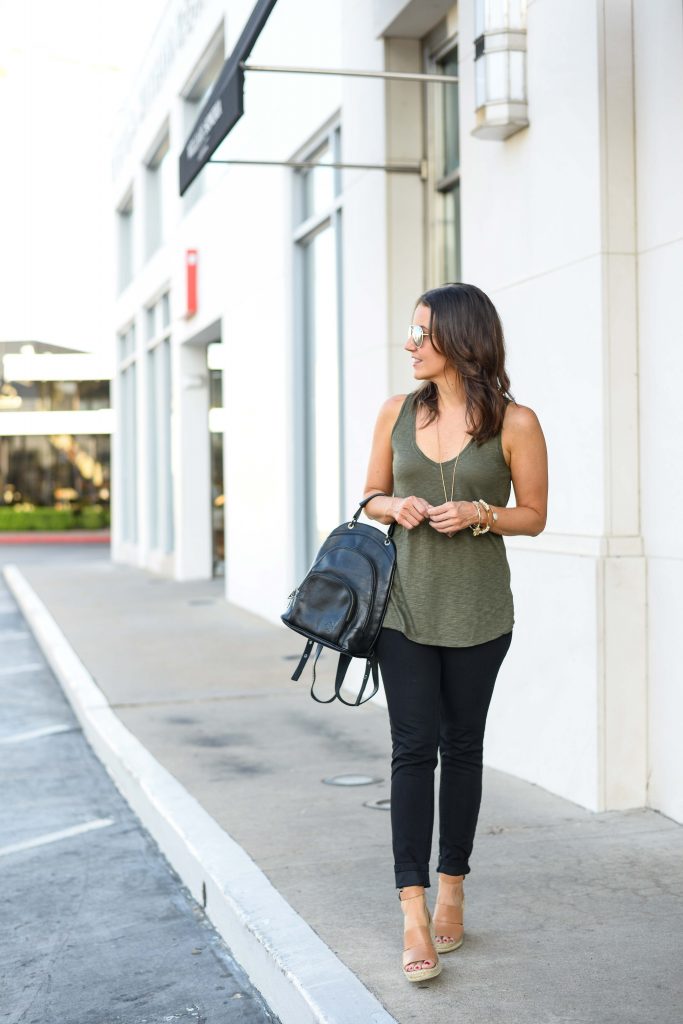 Hello Hello! How's your week going? Mine has been smooth sailing so far.  I'm headed out of town on a long weekend to South Texas, and I am ready for it.  We are flying, and I thought it would be really smart to just pack a carry on since it's such a short trip.  I am so not a light packer.  The next 2 nights will be filled with some outfit planning and probably a little editing, so I can fit all the things in my little bag.  Any tips for flying with just a carry on are appreciated!
Now let's talk fashion! This outfit is one that I would wear as a summer to fall transitional outfit.  We stay in summer time temps through September and sometimes even October.  My transitional outfits tend to feature summer pieces like wedges and tank tops, but in fall colors like olive green and brown.  I also start pulling out my black skinny jeans just a bit more when September hits.  If you want to amp up the fall in this outfit, you can change out my wedges for booties or even a pair of leopard flats.  For cooler days, you can add a blue denim jacket to this look.
One color combo I love for the summer to fall transitional time is olive green and rose gold.  Rose gold is a great jewelry color to wear year round, but it really shines against fall colors like olive green and burgundy. Over the summer, I added to my rose gold collection with a pair of rose gold aviators.  It's a decently affordable pair with a slightly bigger lens size compared to my other aviator sunglasses.  The lens and frames are rose gold, but the lens is mirrored so you can't really tell in the pics since it's reflecting the pretty palm trees.
Hope the rest of your week goes well! Thanks for stopping by ya'll!
Photography By: LA Photography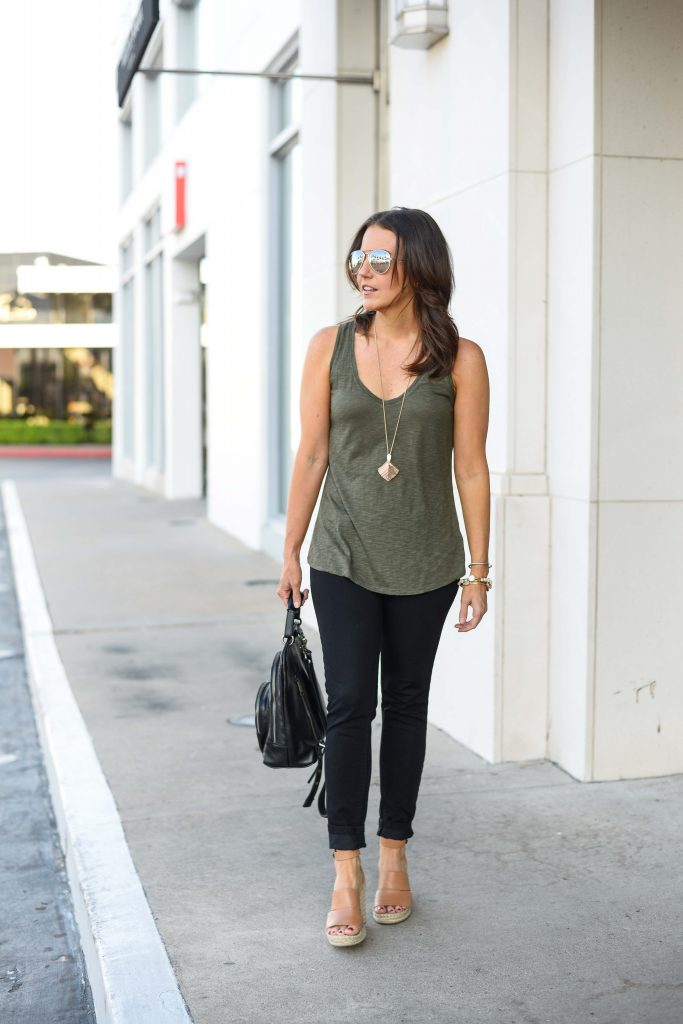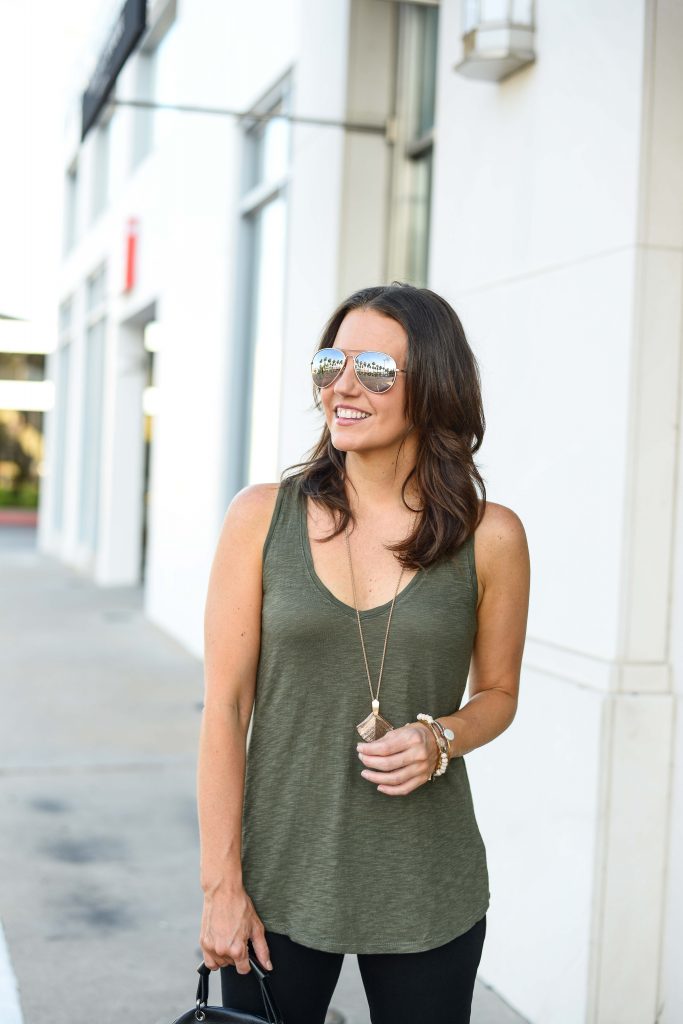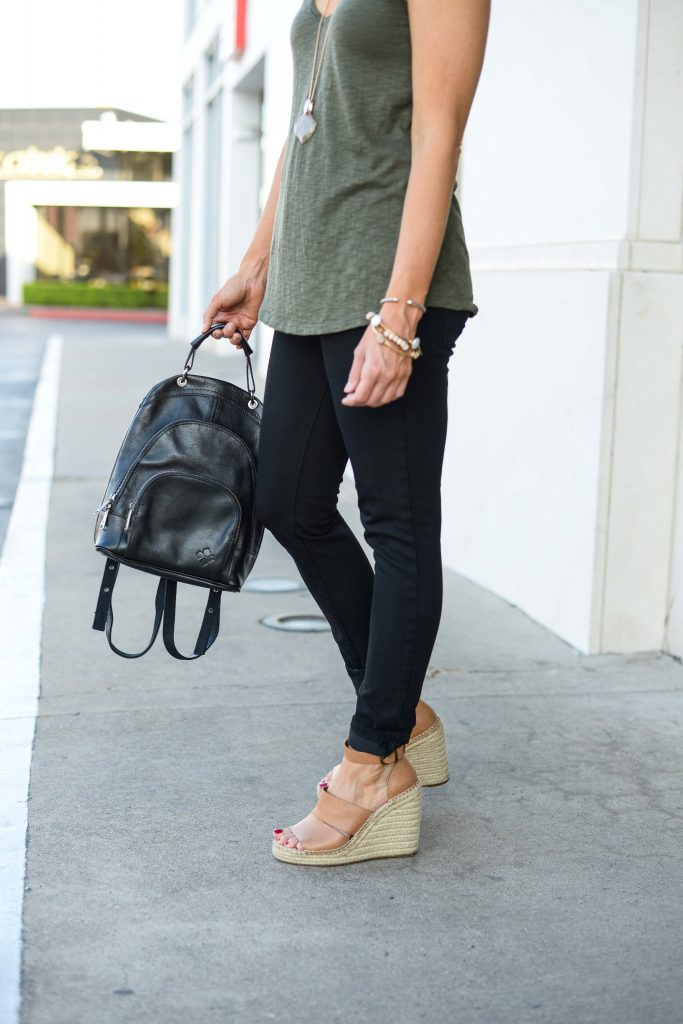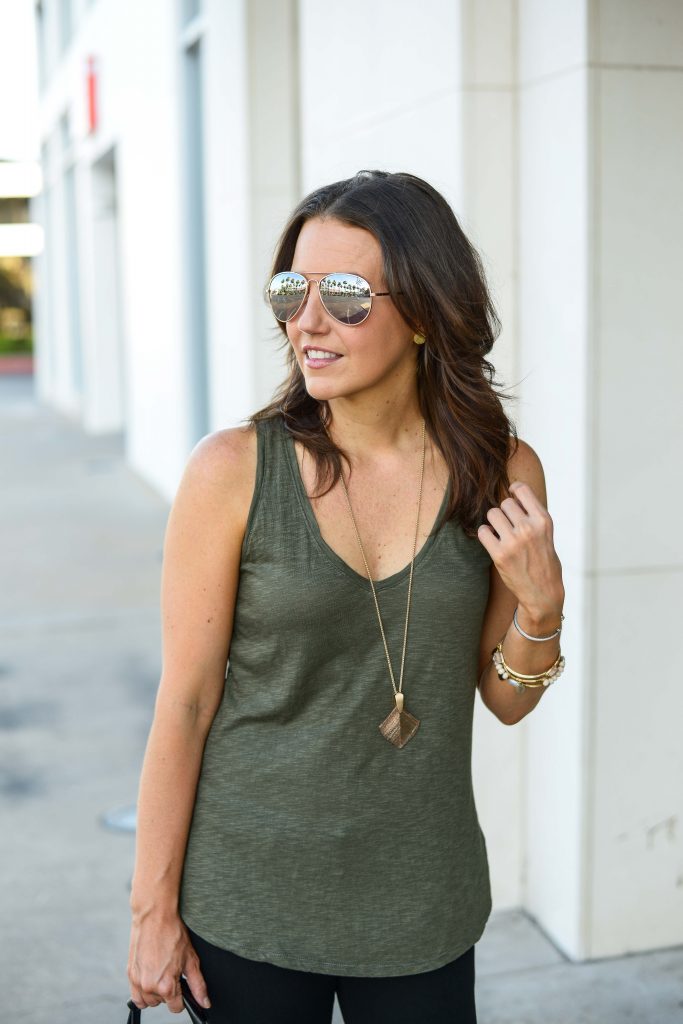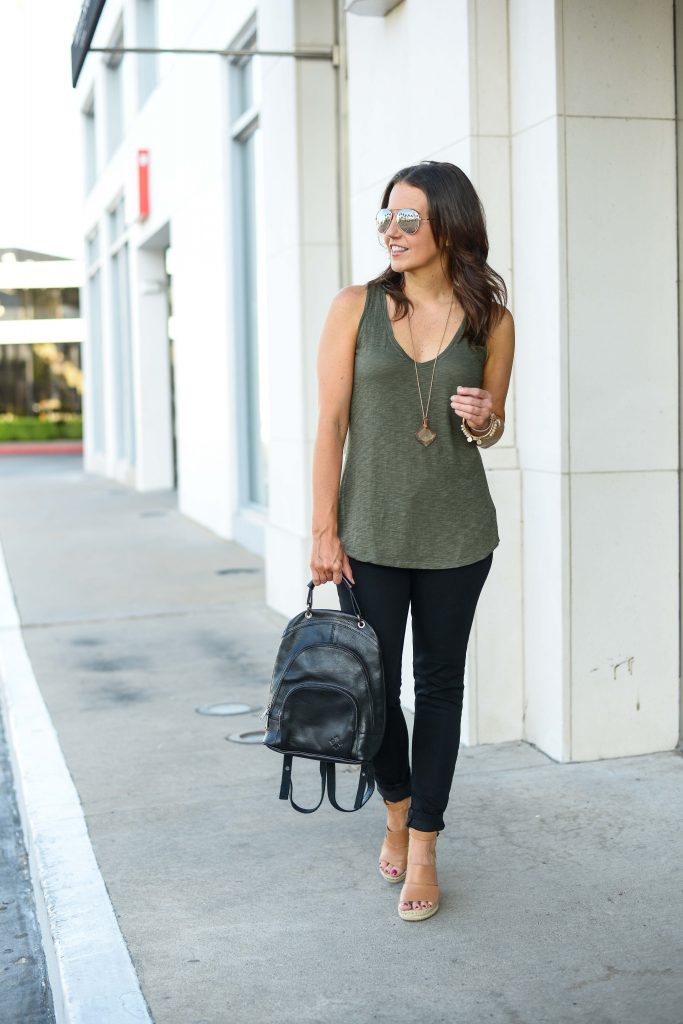 SHOP THE LOOK