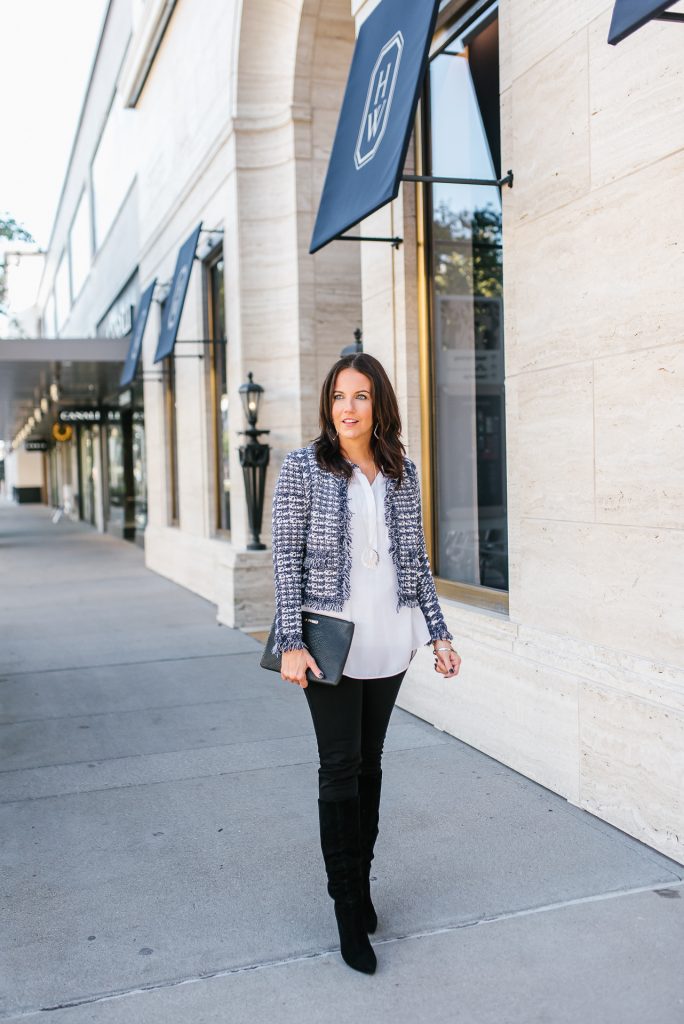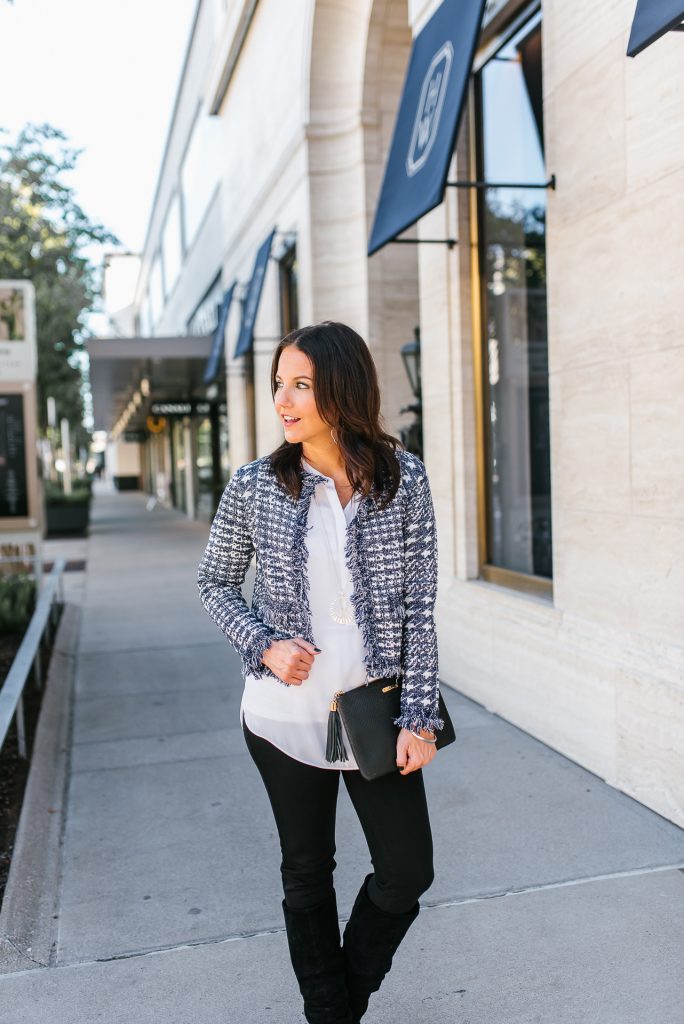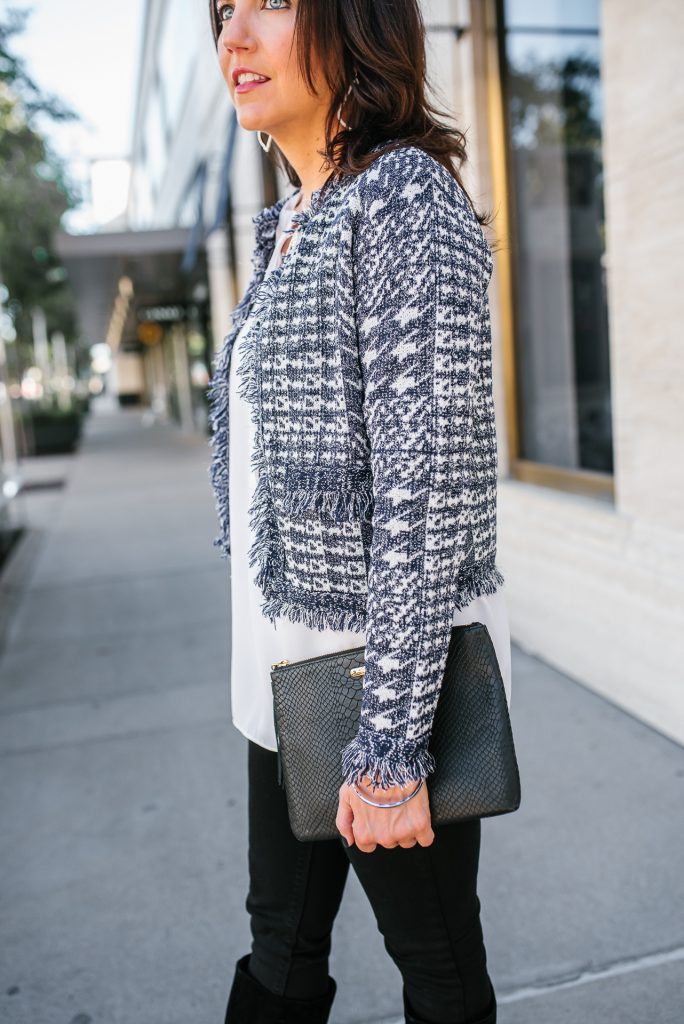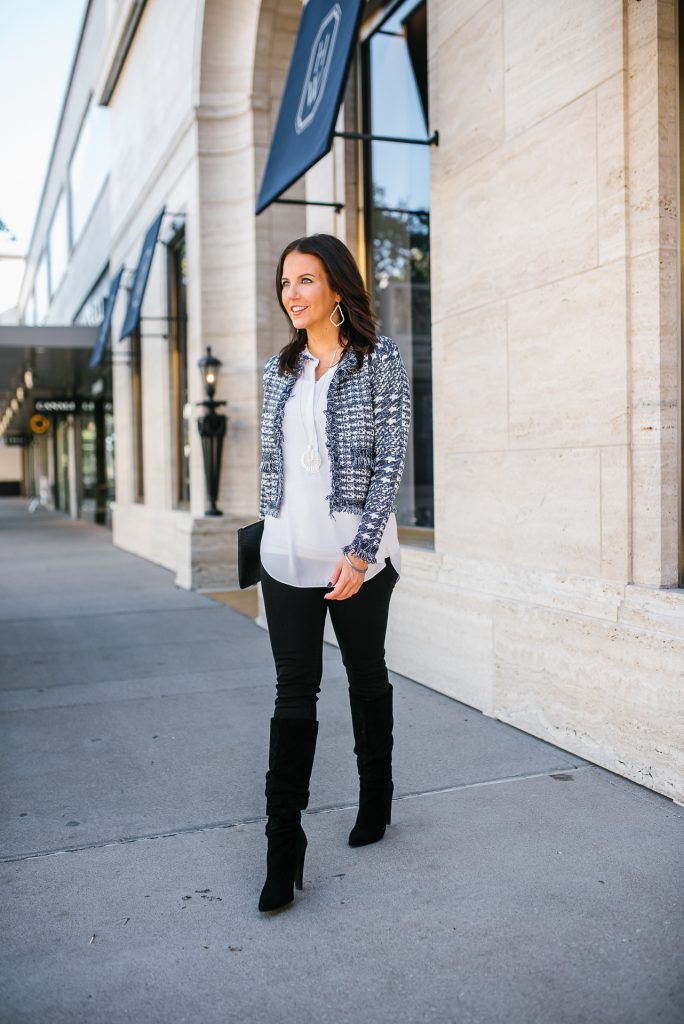 A few years ago, I saw a look like this one on Pinterest and immediately began a quest to find the perfect cropped tweed style jacket to recreate the look.  Every time I would find the perfect jacket, the price tag was usually not so perfect.  I had such an exact idea in my head, and I started to think I would never find the jacket in my desired price range.  Ever get like that where you have something in your head, and then spend hours, days, in my case years trying to find it.
When I found this one, I could not believe my luck.  It was the exact style and color I wanted and a pretty decent price.  Here's the downside for ya'll, I apparently was not the only one searching for this jacket and it sold out before it even made it to my doorstep.  I'm going to keep my eyes out for a restock, and I'll share over on Instagram when it happens!
This jacket is not a true tweed but a knit with houndstooth print that reminds me of a tweed like look.  It has cute fringe details on the sleeves and faux pocket.  It's an open jacket with one sparkly button at the top.  This white top and black jeans and boots combo is the outfit I have been trying to recreate for a cute fall or holiday look. It's such a chic way to style a cropped jacket. I also think this jacket will work to dress up a t-shirt or pair with a fitted dress or pencil skirt for work.  The knit design keep it lightweight and easy to move in which I really like.
Do you have an item you have been searching for?  Drop it in the comments below!
Photography By: Banavenue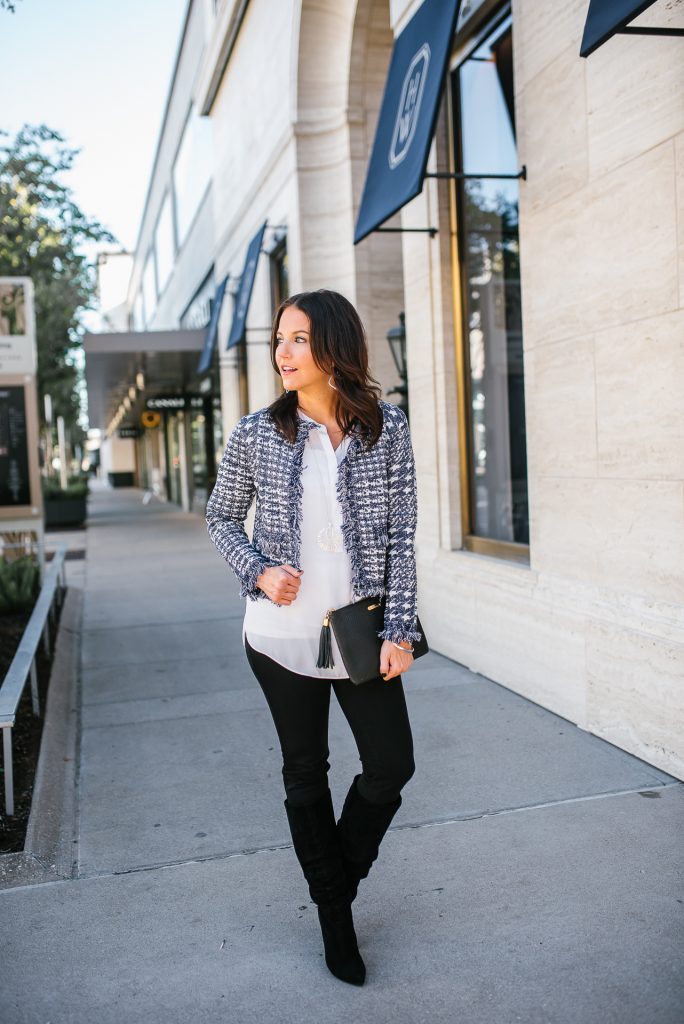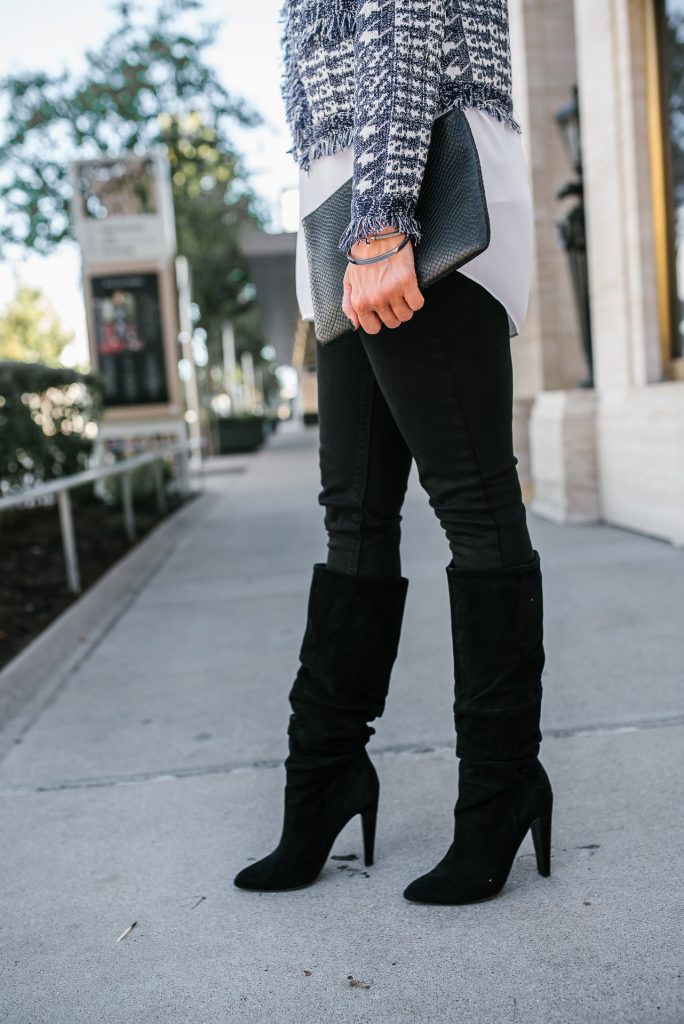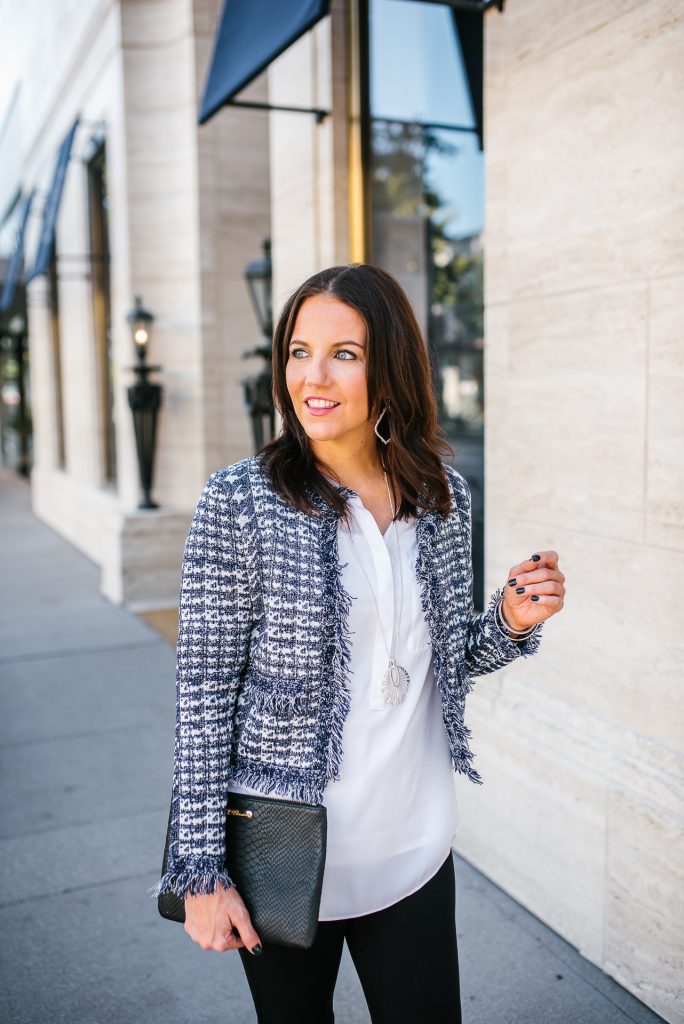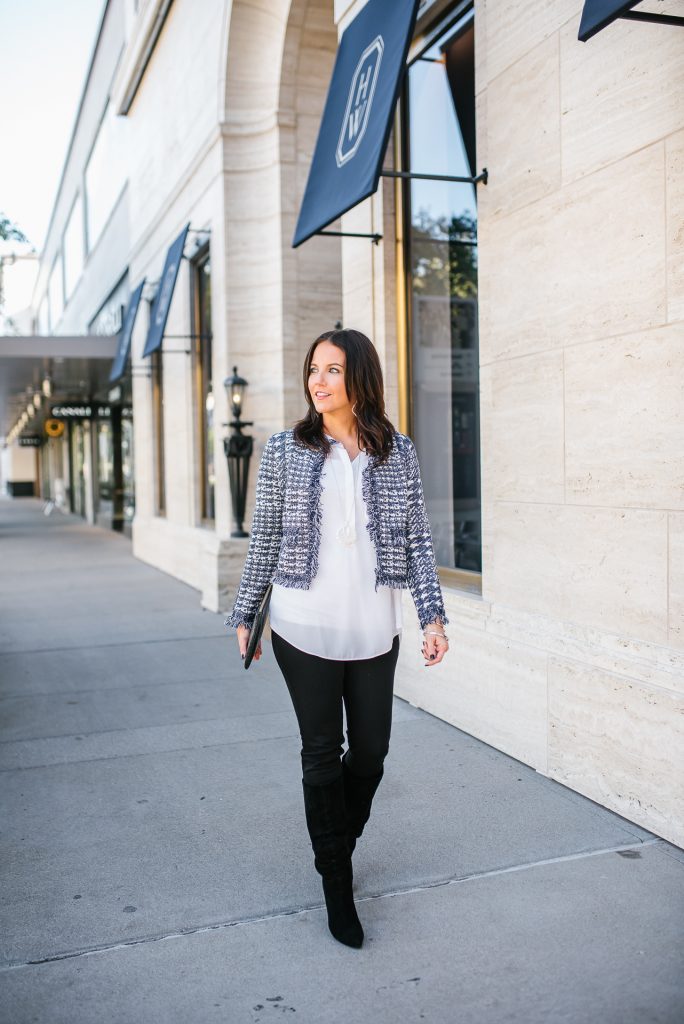 SHOP THE LOOK


Love this post? You may also love: