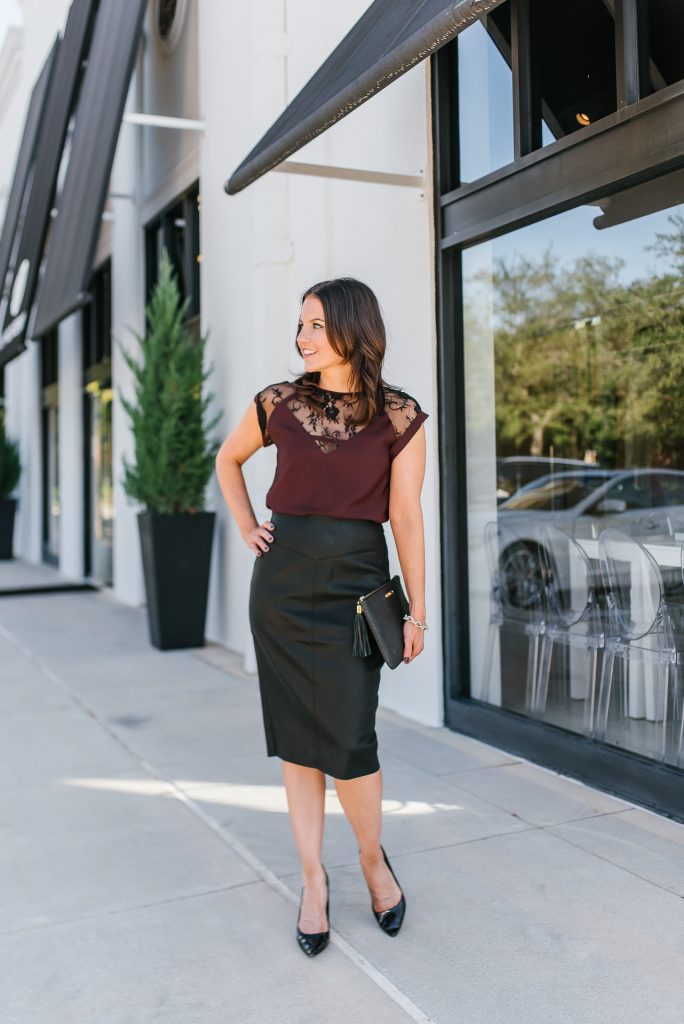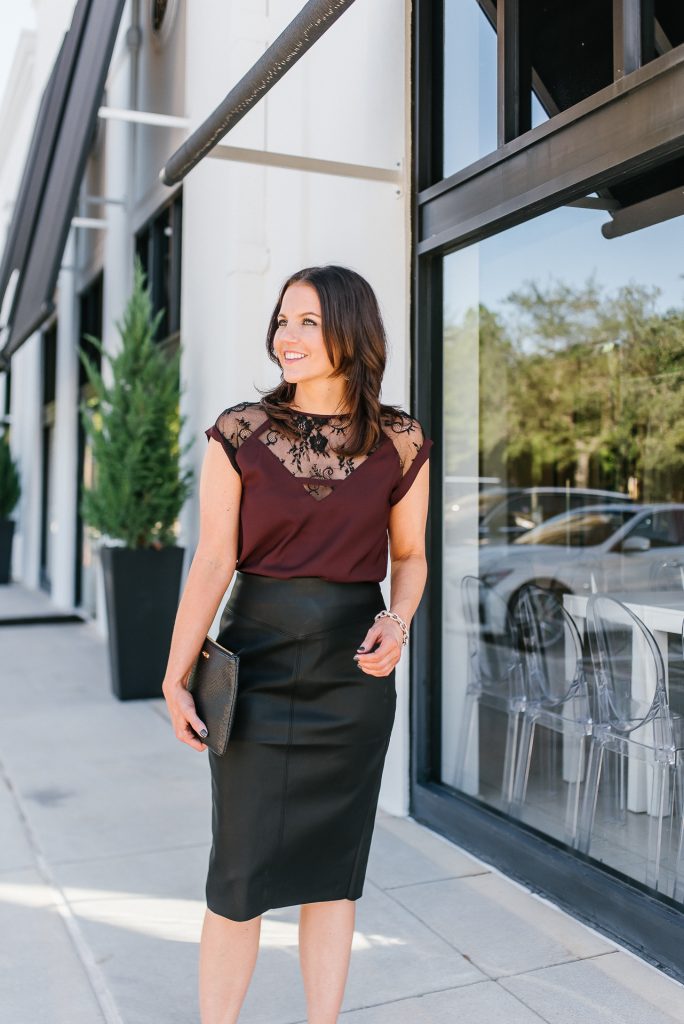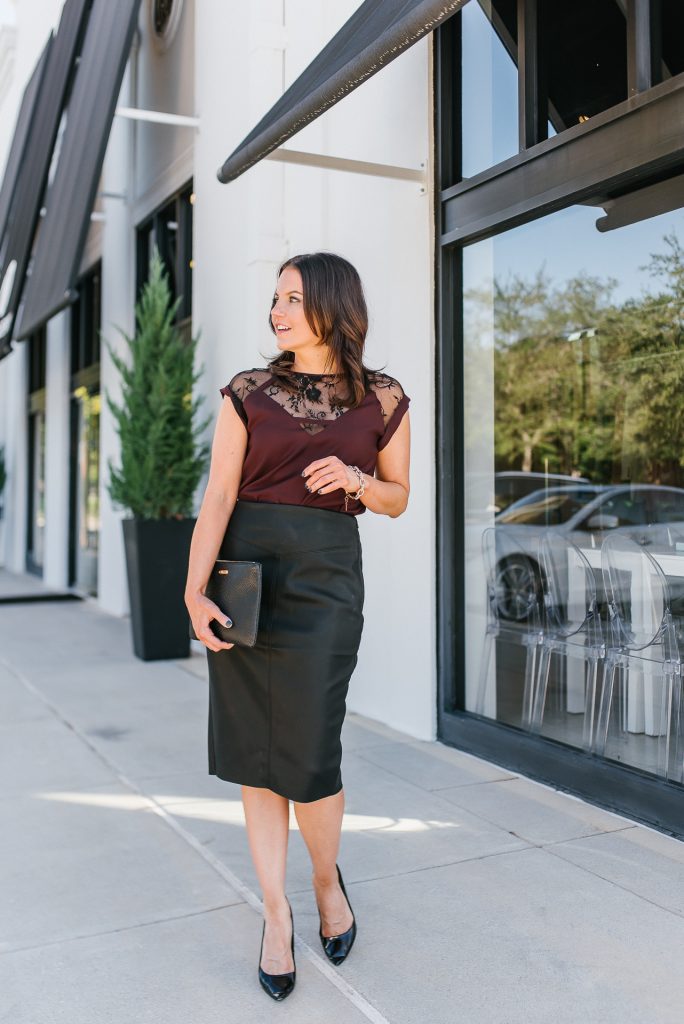 Happy Thanksgiving Week!!  After I get through the short work week, I have 4 days filled with family, friends, and food.  I cannot wait.  Oh and sale shopping! I have my shopping list ready to go for Friday!  I'm planning to share some sales in my post on Friday too.  I'm also going to share my what I wore this month post on Friday, since I'm sure many of the items I wore over the past month will be on sale.  A little something to look forward too!
Can you believe we are just one week away form December?!?! I put up my Christmas decorations yesterday, and the holiday party invites are starting to trickle in.  Many companies throw some sort of holiday party, so I wanted to share a chic office holiday party outfit that isn't a dress.  This outfit would work for any type of cocktail type party you have, but I really think it would be a great for work party.
The base of the outfit – pencil skirt and satin blouse – would work in an office setting.  To transition this outfit combo to an evening event, I added in fabrics you may shy away from in the office like faux leather and lace.  A leather pencil skirt is a must have for fall and winter happy hours and events.  It's instantly can make any outfit look chic and sophisticated.  I mean you can toss a slightly oversized sweater over this skirt and still look polished.  It's a great staple to have on hand for any last minute party invites.
I've eyed this top at the store a few times, and I finally decided to try it on.  I have a few other tops in this style without lace that are great for the office.  The addition of lace on this one gives it a special detail to stand out from the others.  You can also pair this top with jeans for a casual date night or girls' night out. I would recommend wearing a black bra underneath it.  It's just slightly low cut and your bra may show with movement.  Oh, and I forgot to mention that both my top and skirt are on sale right now!
Alright ya'll, I have another gift guide for you on Wednesday, and my monthly outfit roundup on Friday along with sales mixed into each post.  So be sure to stop by this week and check those out!  I hope you all have a wonderful Thanksgiving week and safe travels if you will be heading out of town.
Photography By: Banavenue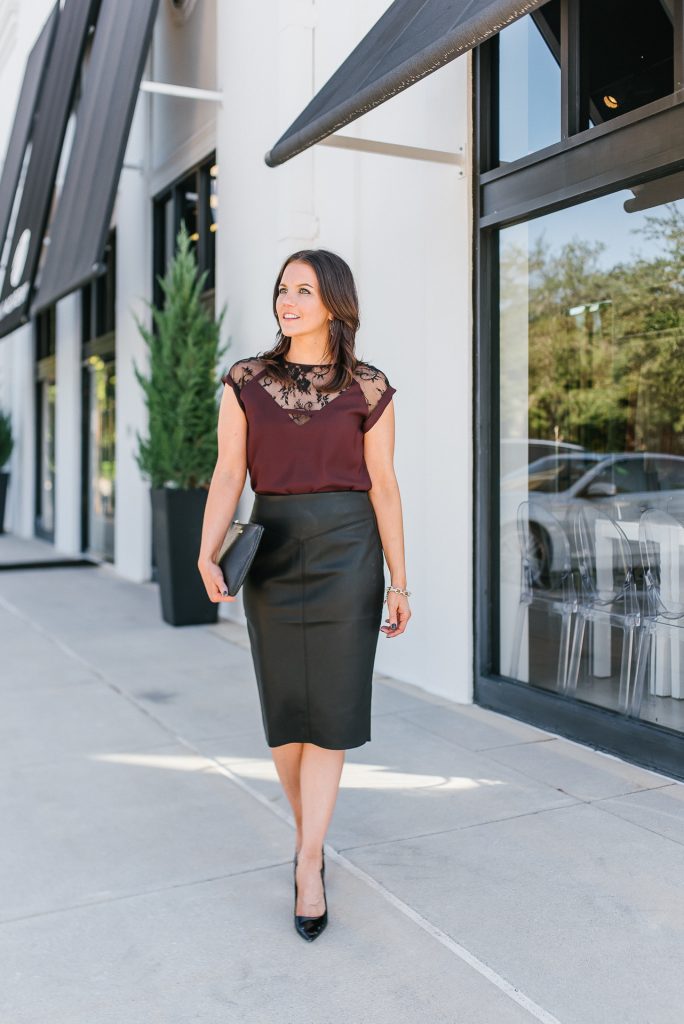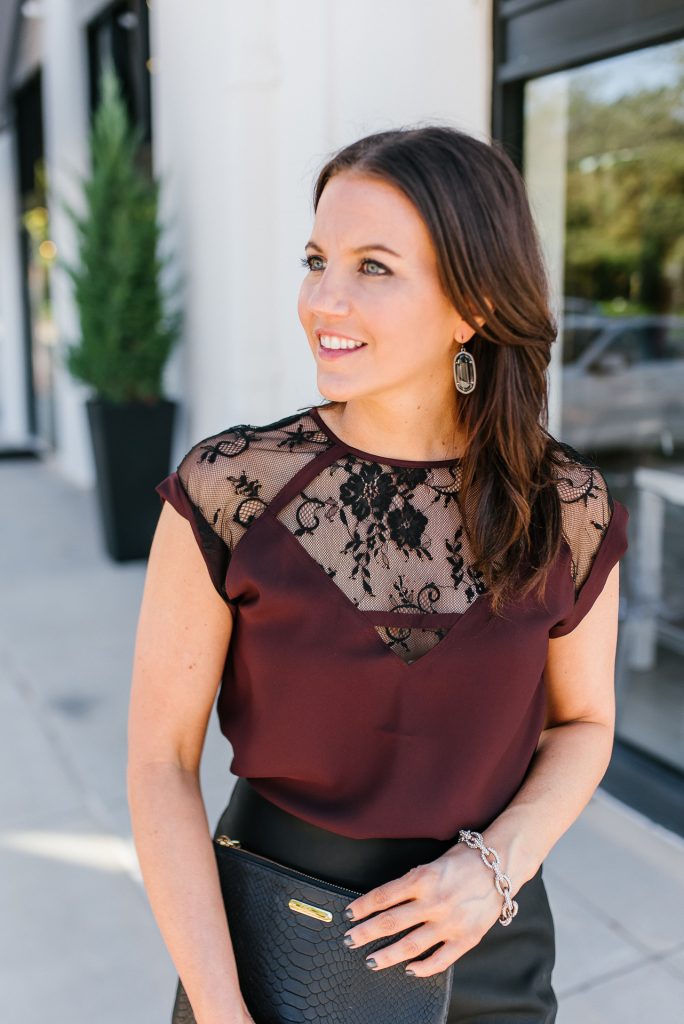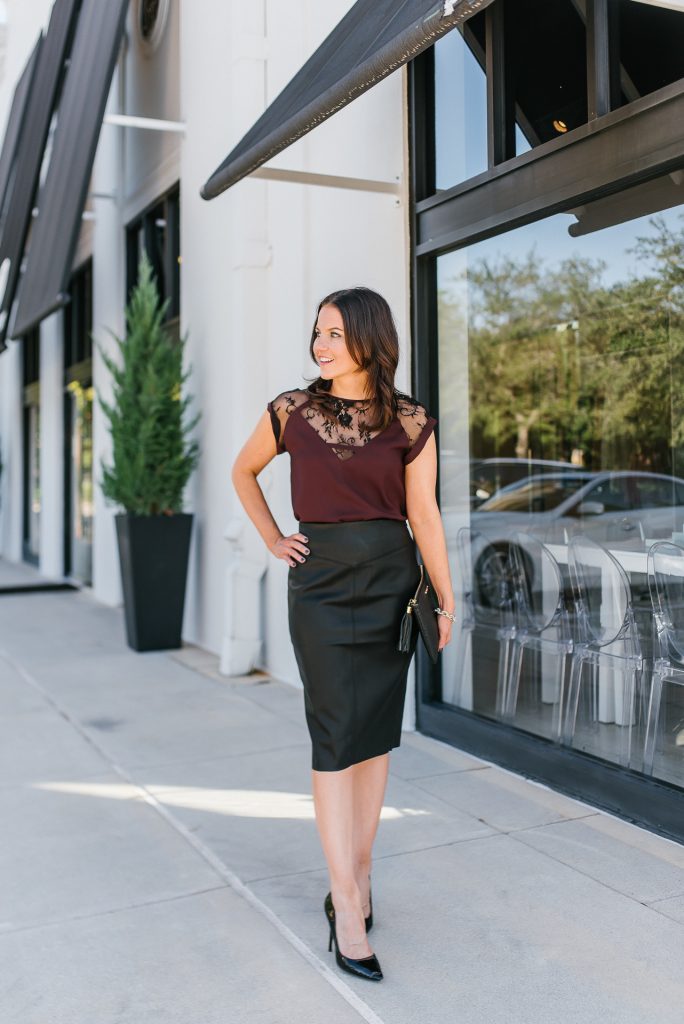 SHOP THE LOOK


Love this post? You may also love: