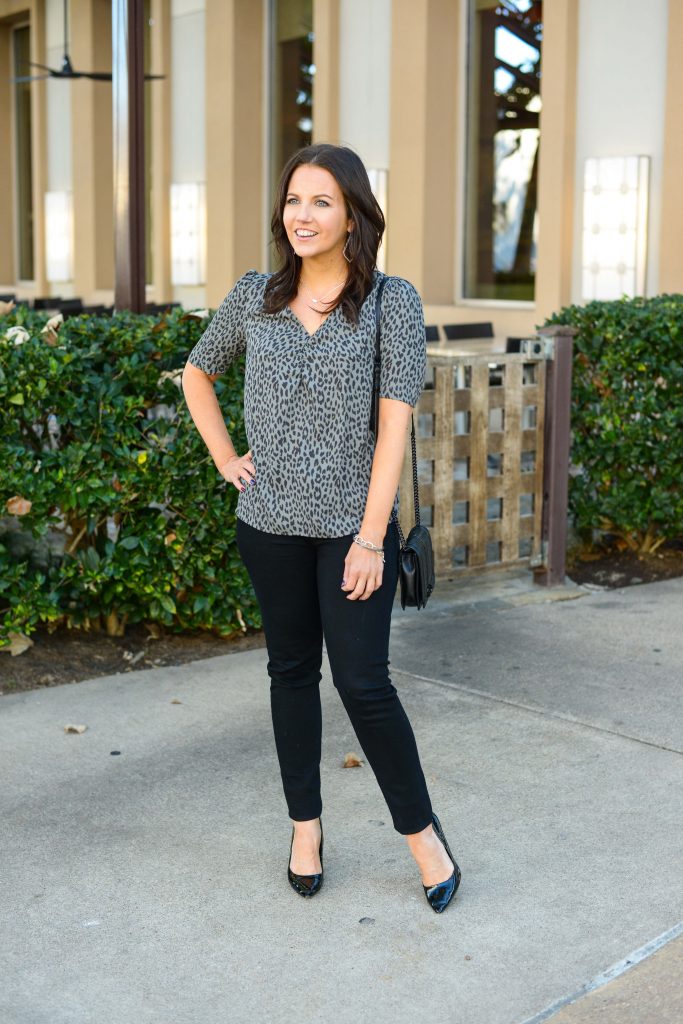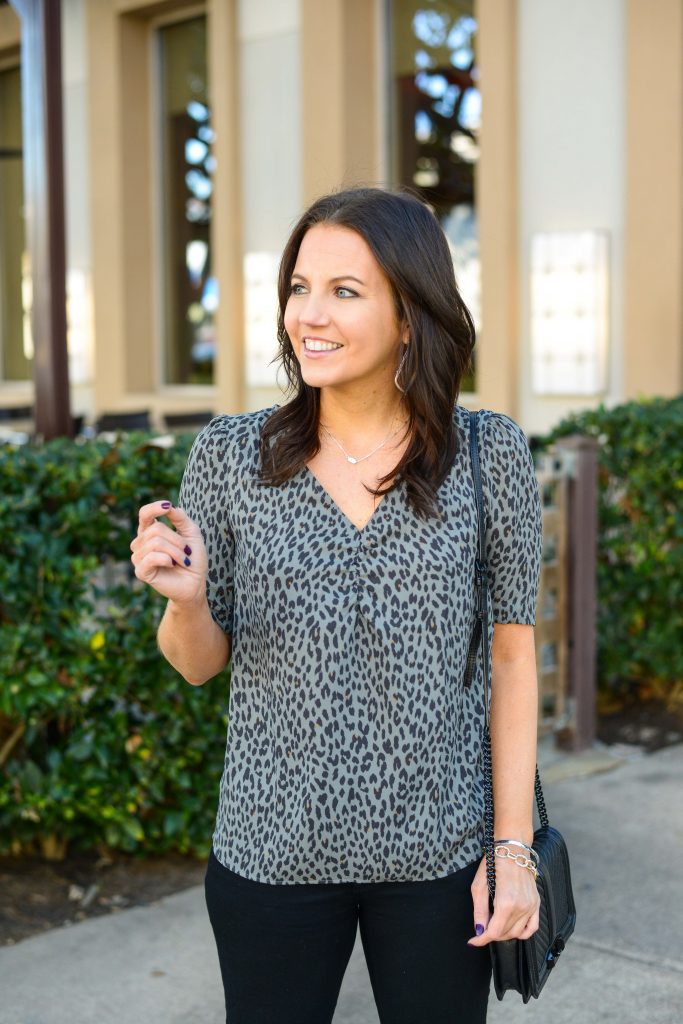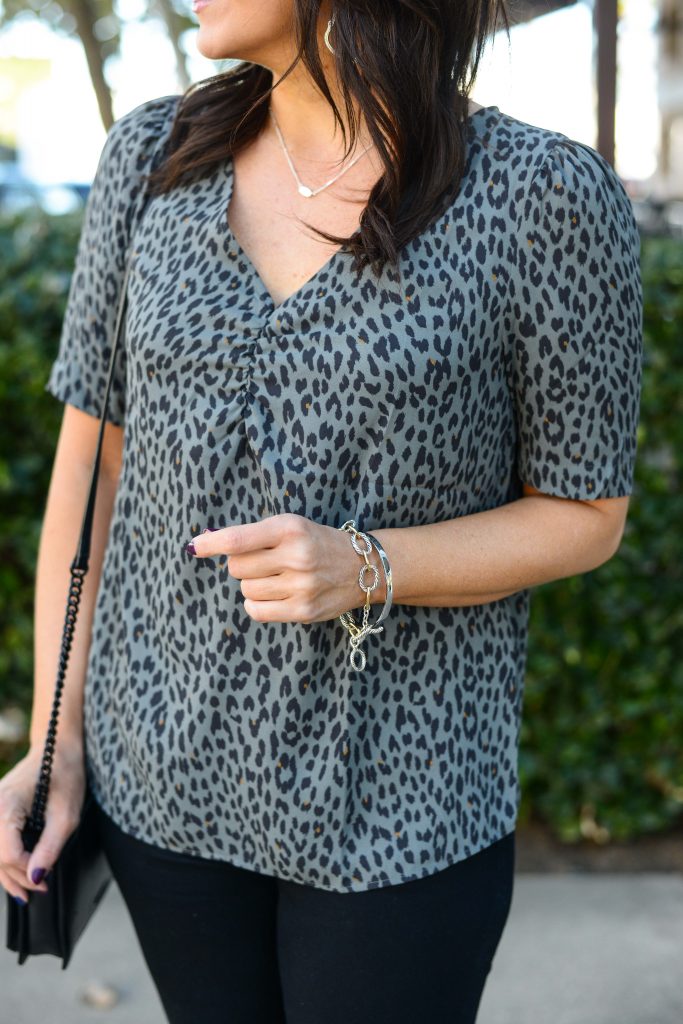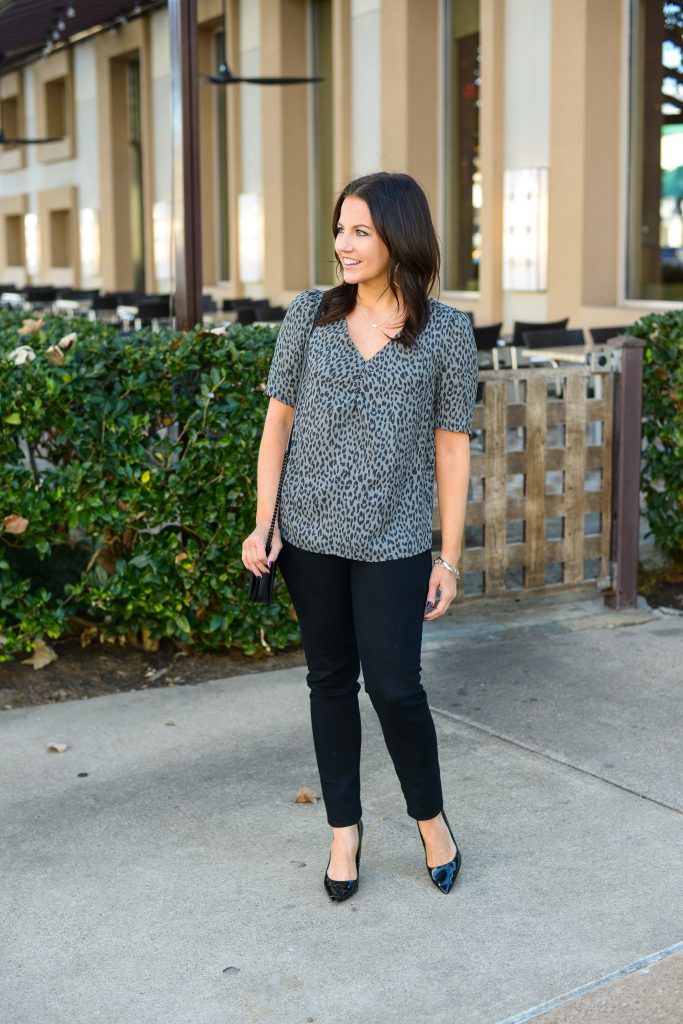 Hello Hello! Kicking off the week with more animal print!  As much as I love the more realistic look of an animal print pattern, I'm also really loving the different color variations.  This gray leopard print top was a pretty quick add to cart because gray obsessed over here!  The v-neck cinch detail is a great way to make this top look a little nicer.  It's perfect for work, weekends or date night depending on how you style it.
I created a fun date night or girls' dinner out outfit.  I think this print looks perfect paired with black denim and silver accessories to play on the gray color.  If you want to add some color, you could add in a pink or burgundy skirt instead of jeans or toss on a colorful blazer or statement earring.
When I was thinking about what I wanted to share with you all this Spring, I realized that I have not done a reader survey in a few years.  I thought it might be fun to start up again with each season.  My hope when you visit the blog is that you find outfit inspiration and new beauty products to try out.  I'd love to be able to create posts tailored to what you need help styling or the types of beauty products you are interested in.  I created a super quick 5 question survey below, and I'll use your answers when planning out what to share.  Thanks in advance for all of your thoughts and feedback!
Photography By: LA Photography
If Survey does not appear below, Click HERE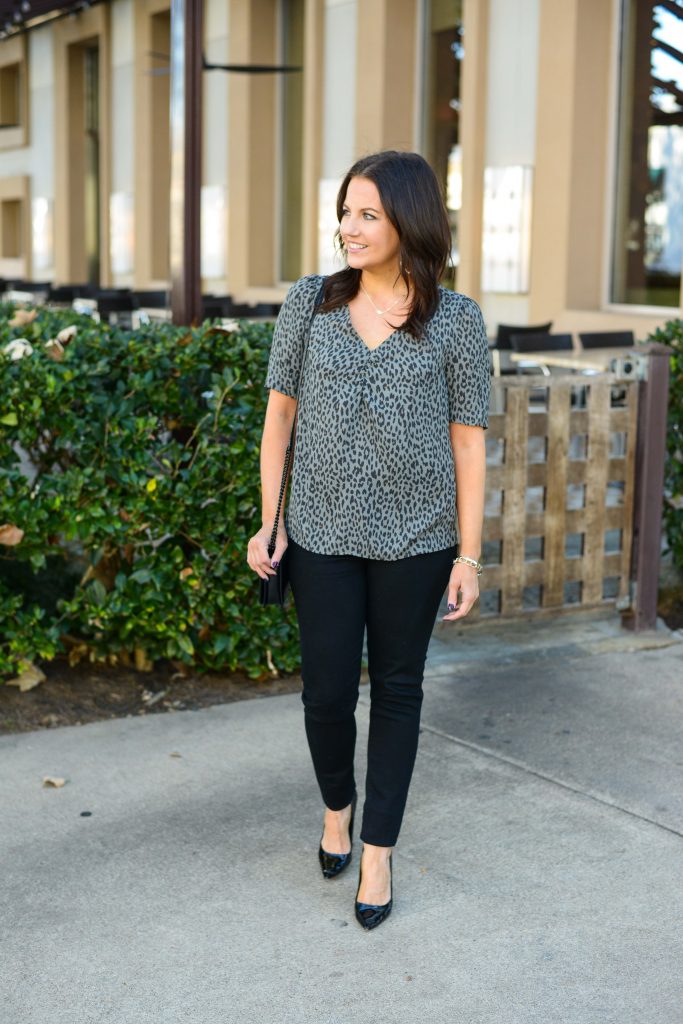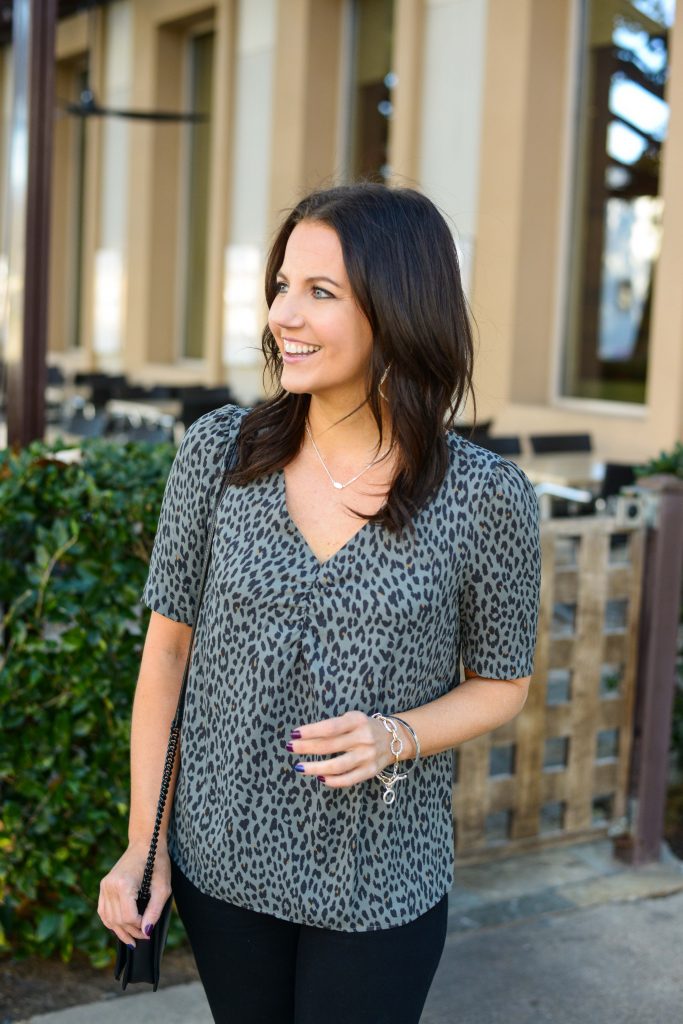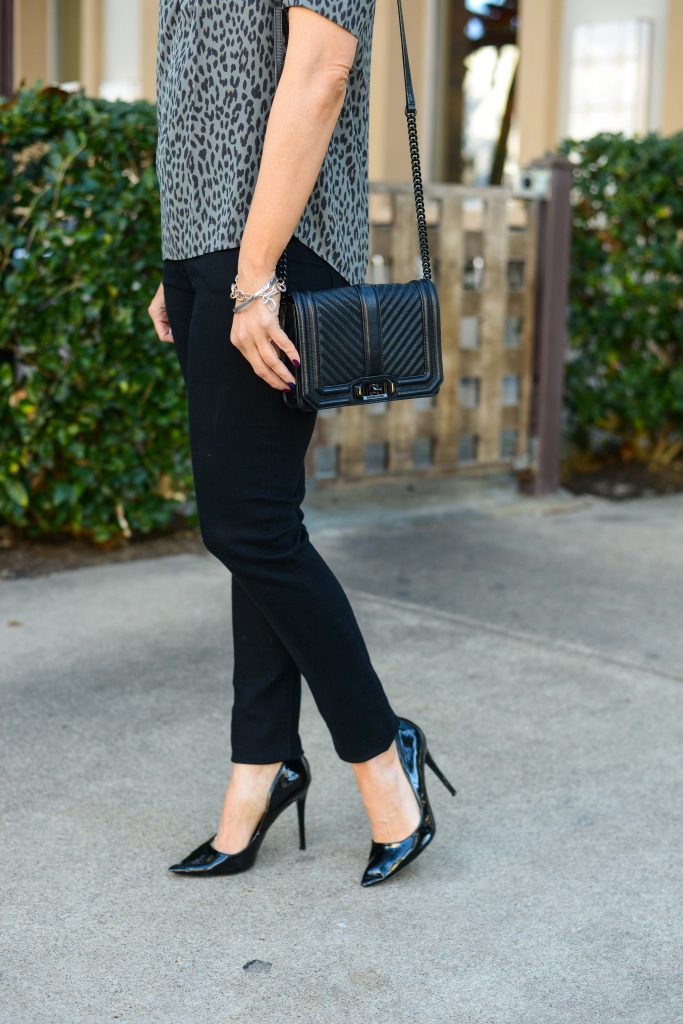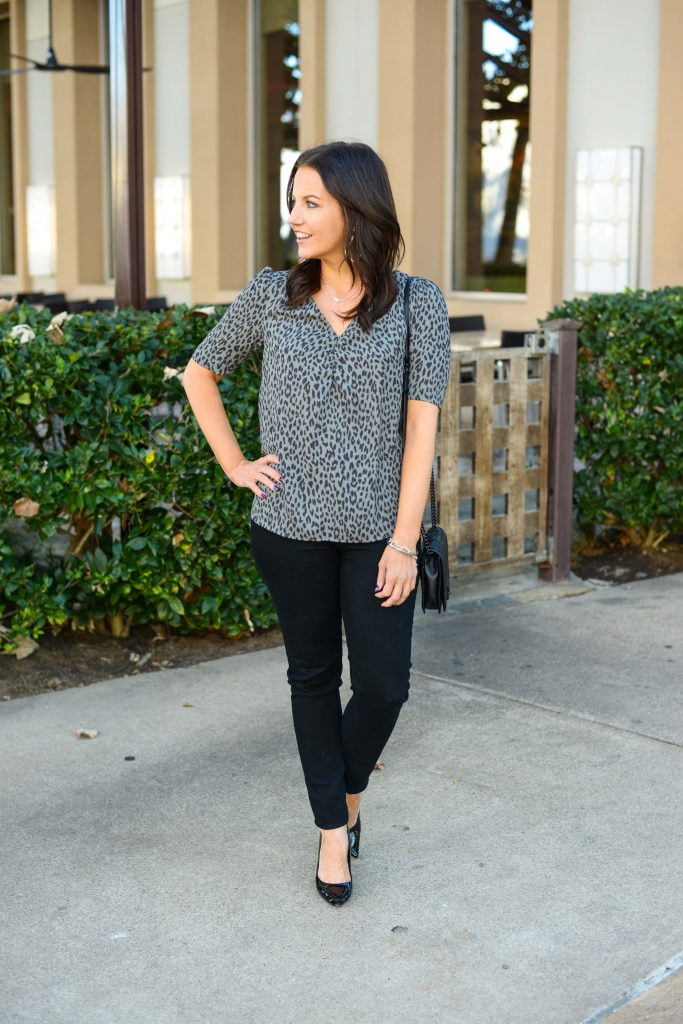 SHOP THE LOOK

Love this post? You may also love: