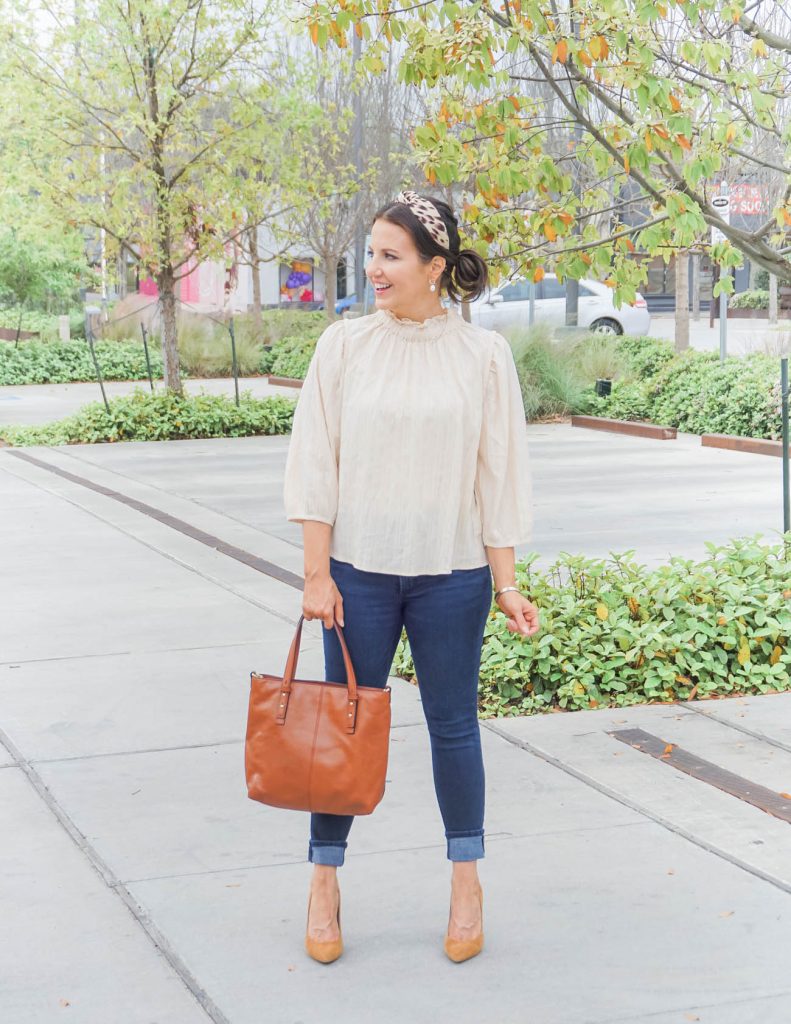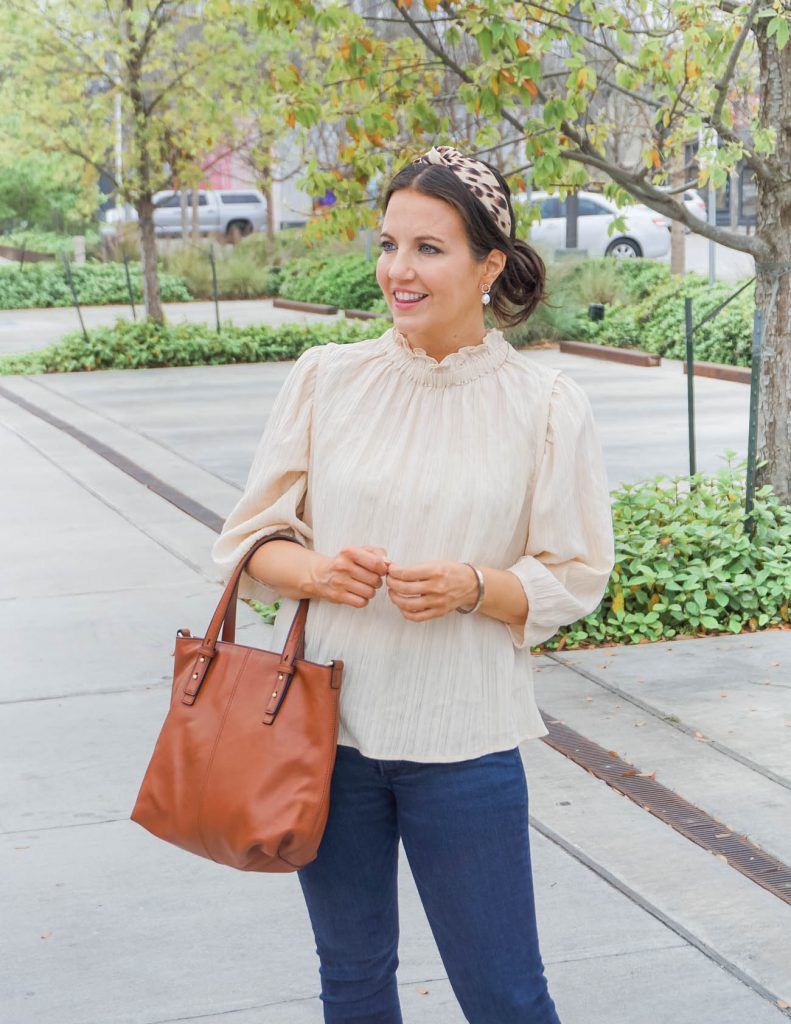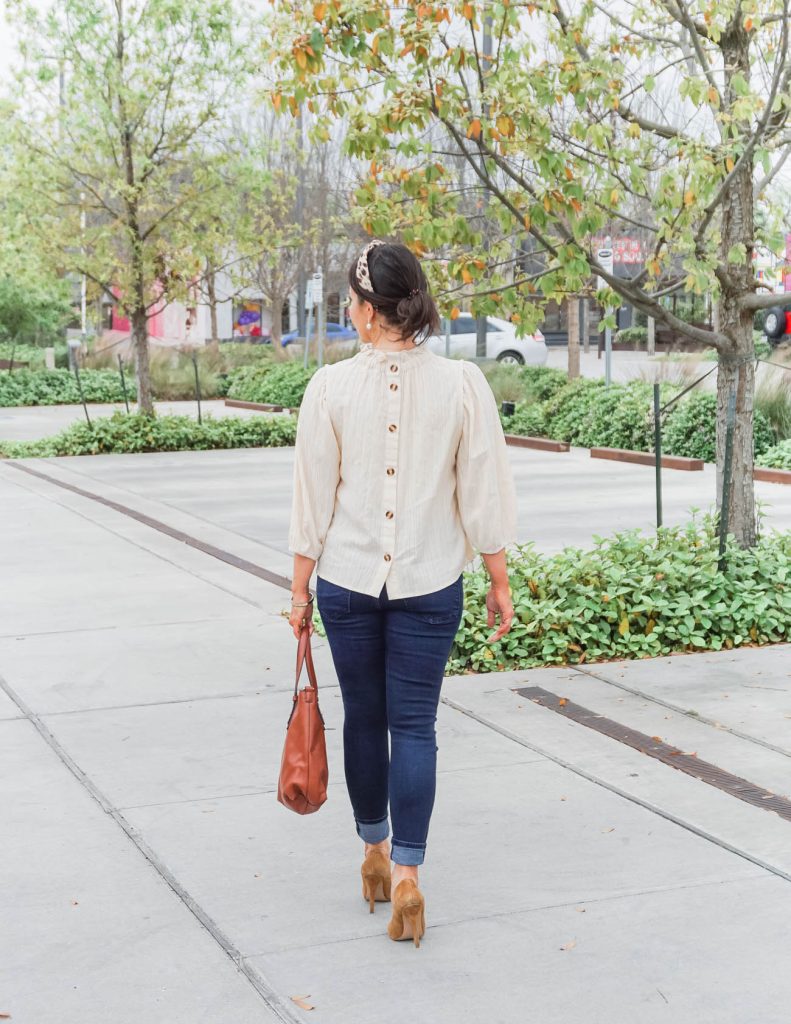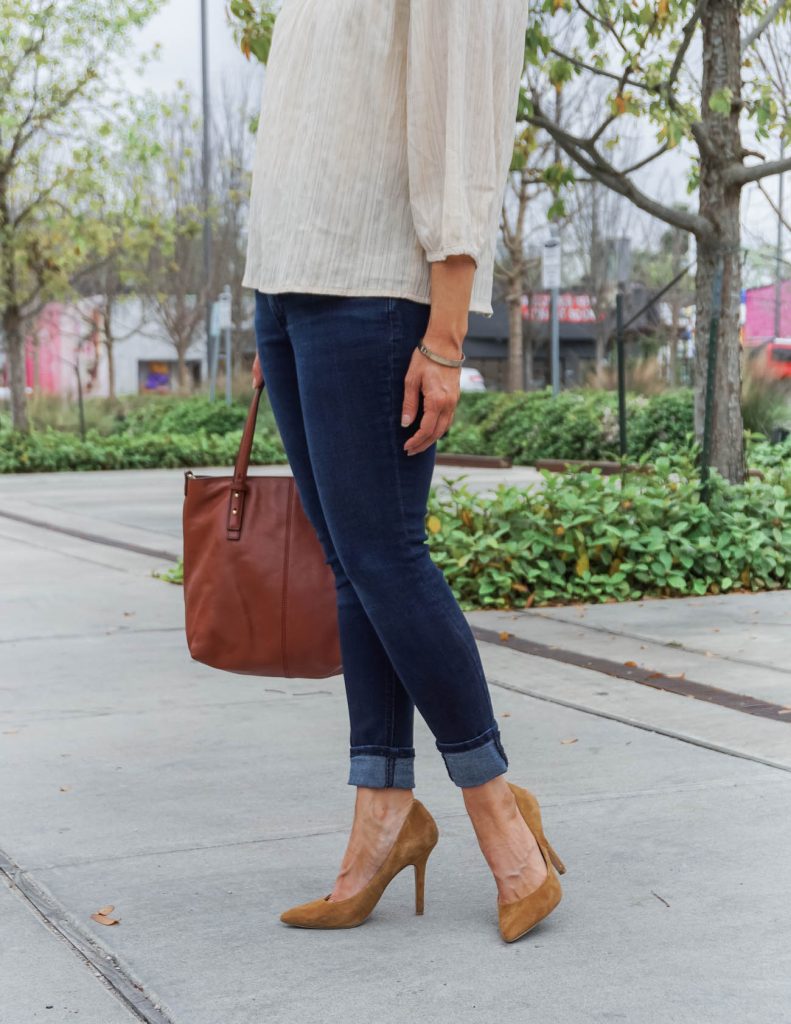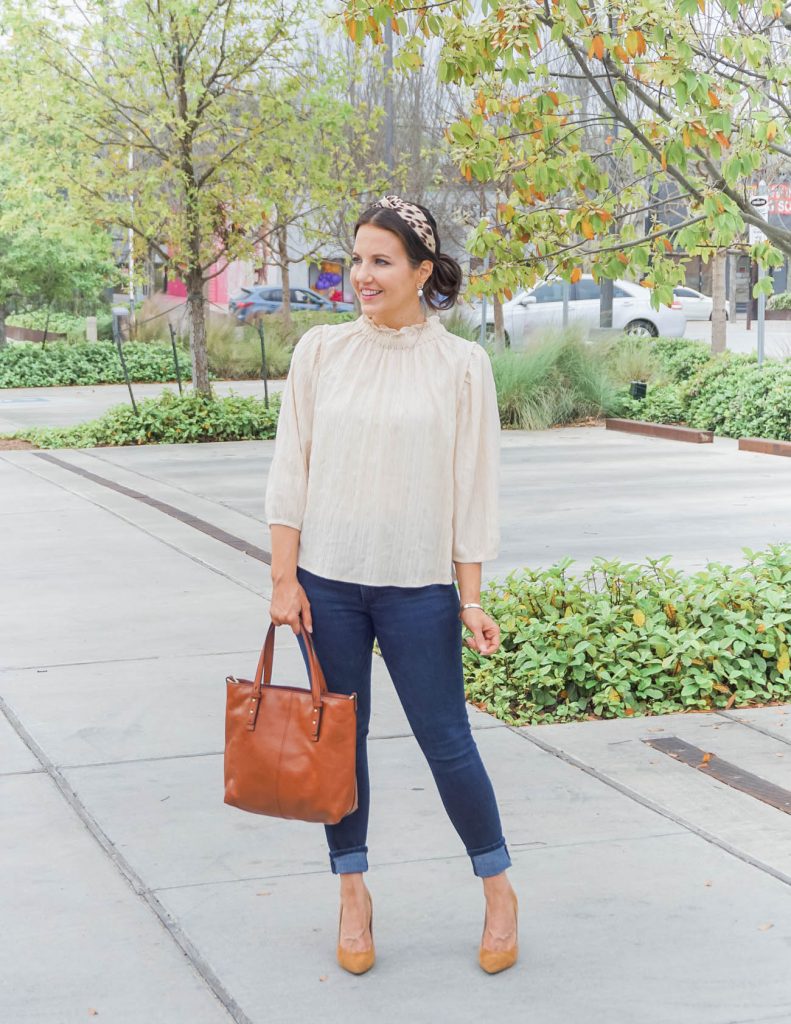 Today's post is kind of special, it's the first blog post shot by my boyfriend.  He's been taking some of my outfit shots for Instagram, so I knew he was ready for the big time.  The photographer I have been using had a baby at the start of the month, so I knew I wouldn't be able to shoot with her for awhile.  Originally, I had a few out of town weekends scheduled, so I knew it was going to be hard to book a time with my other photographer before I ran out of outfits to share.  I asked my boyfriend if he would mind doing a little mini shoot and he agreed.  Now, I'm so happy we did it because it led me to having a surplus of content so I can keep on posting!
My hair these past two weeks has been lots of ponytails and buns, and headbands are great for making this quick hair up do feel a little more polished.  About once or twice a week (during a normal work week), I take a pilates class at lunch.  Headbands have become a staple for me for hiding post-workout hair.
Headbands are also the perfect hair accessory to pair with high neck tops.  I like wearing my hair up with these tops.  I think it helps showcase the style and details of the top a little better, but I'm not always a fan of my hair up do skills.  Adding in a fun headband helps dress up my basic bun a little.  It also adds a fun pop of print to my ivory top.
My headband was a purchased from a local boutique during the end of year sale season.  I found one that is similar.  I'm planning to add a few more in different materials and colors. I'm really wanting a pink velvet one!
Have you embraced the headband trend yet?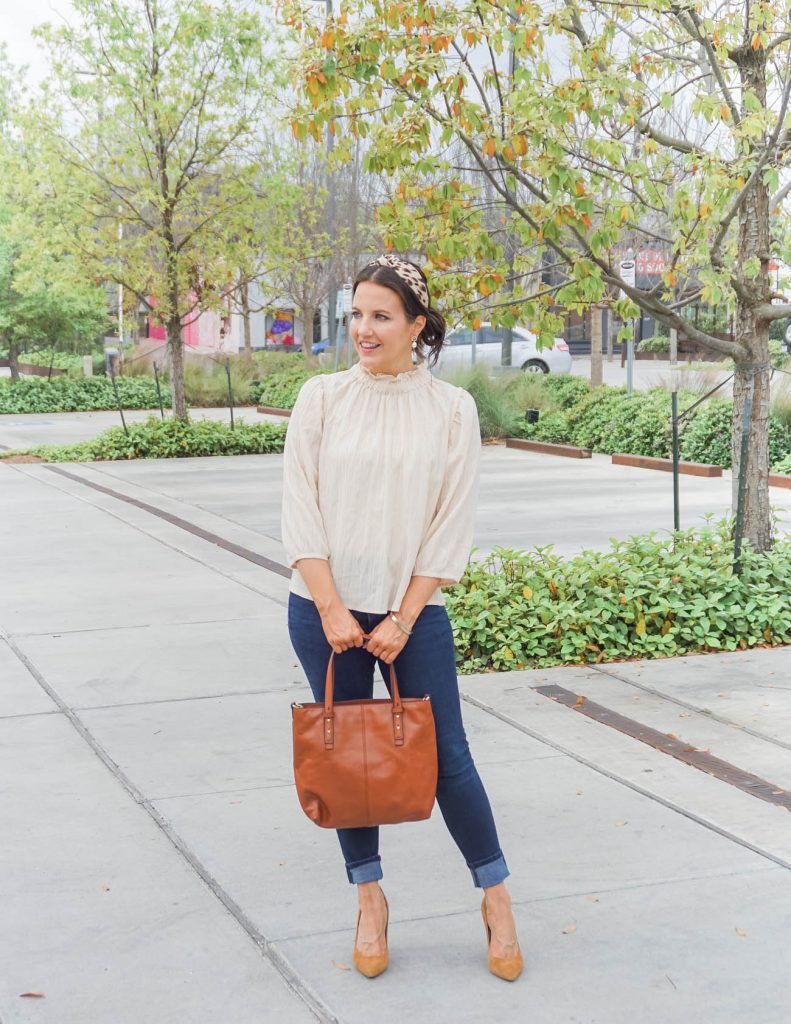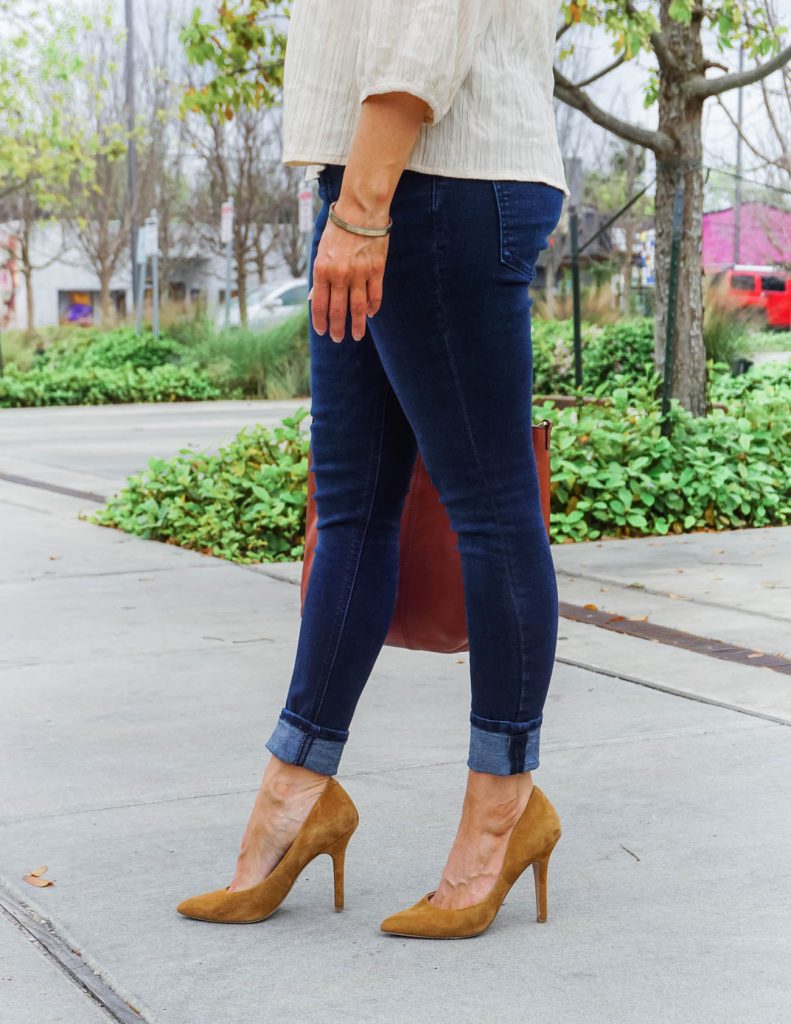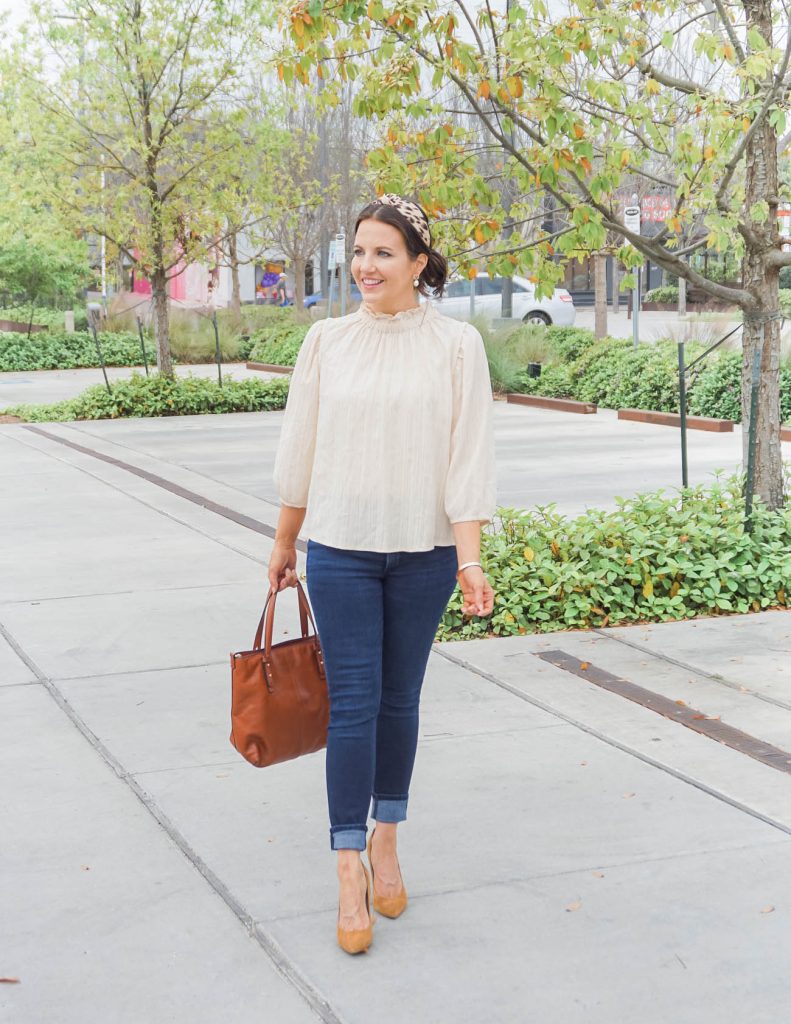 SHOP THE LOOK


Love this post? You may also love: