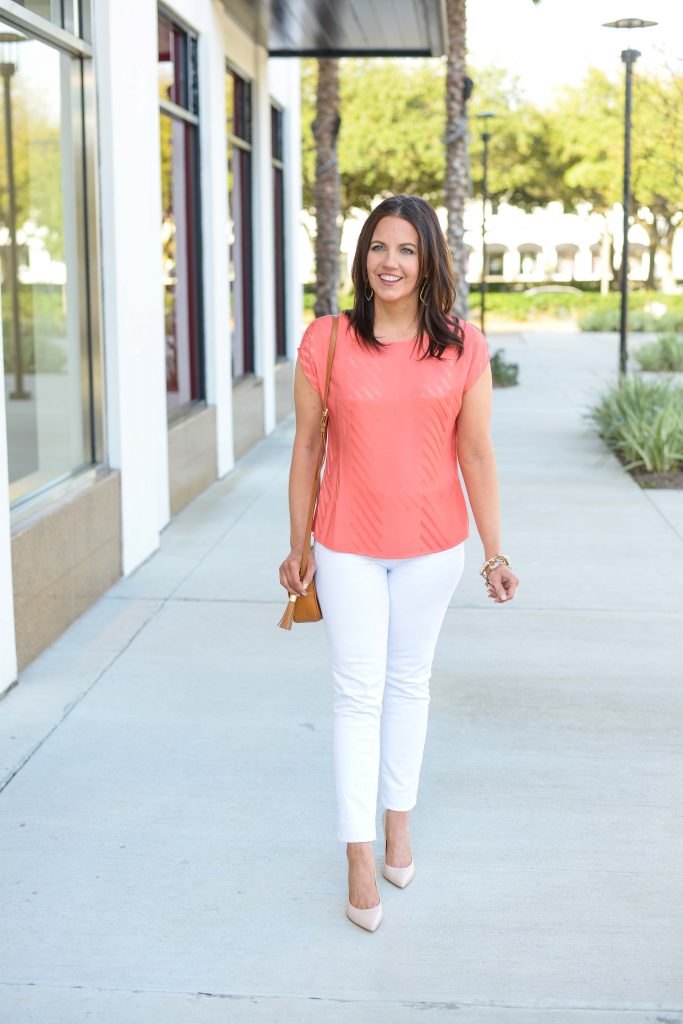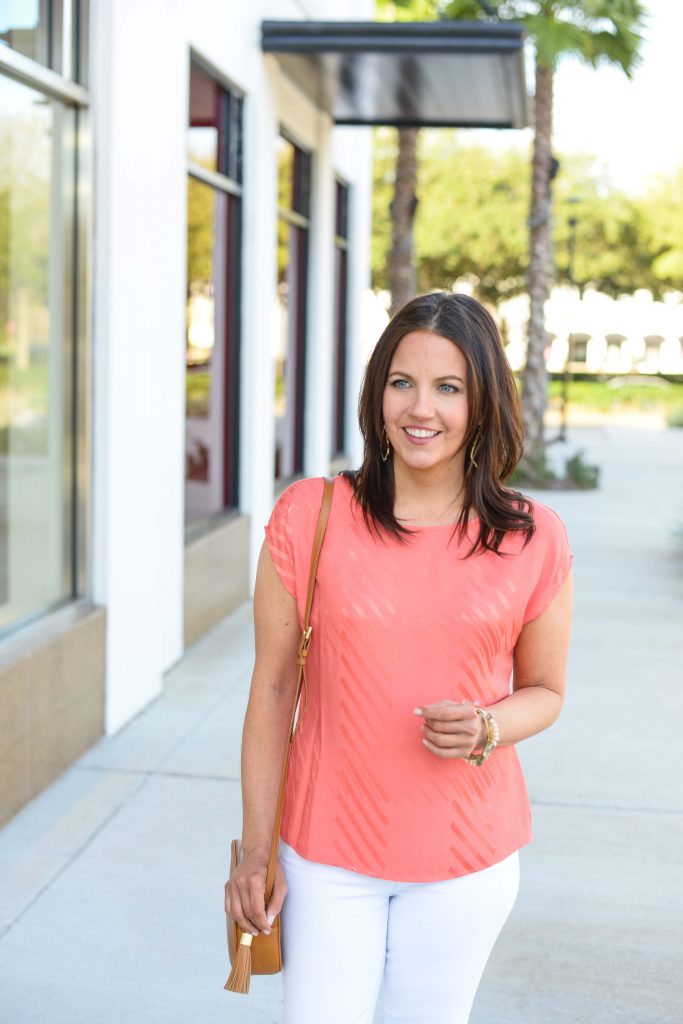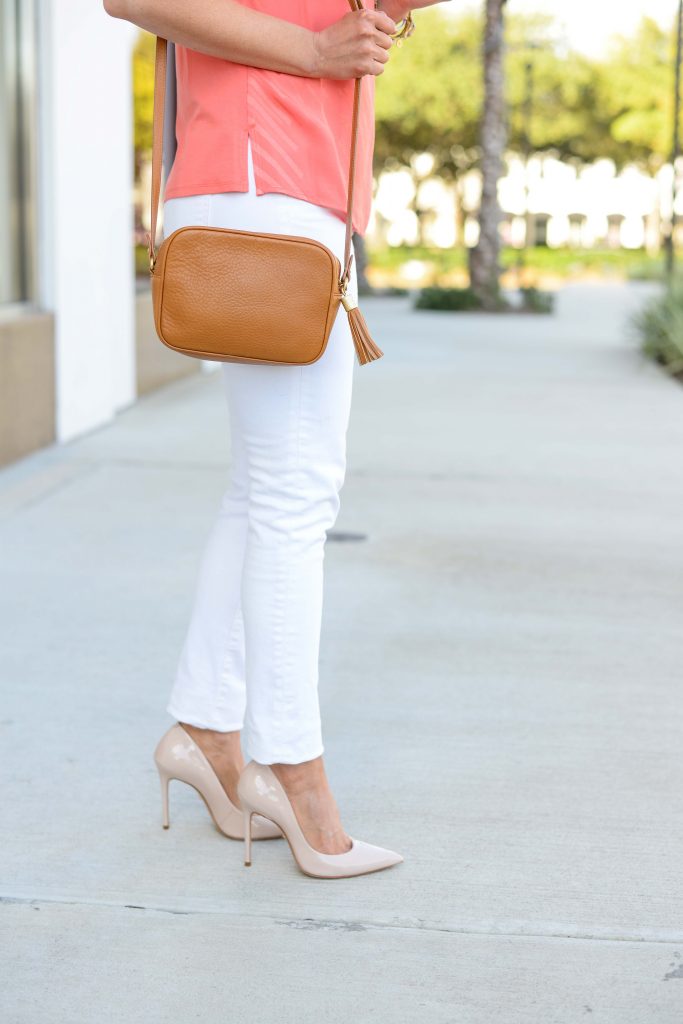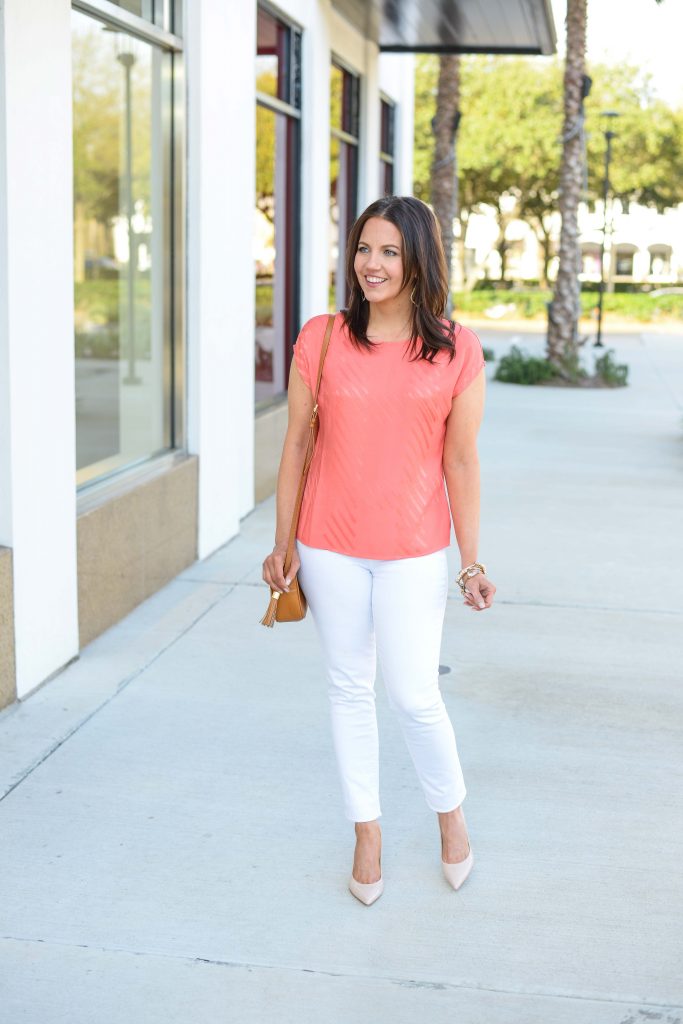 Well Houston is officially on a Stay Home, Work Safe Order for all of April.  Since my grandmother is in her 80s and my father has a compromised immune system, I think Easter is going to look a little different this year.  Last year, I invited Steve to my family's Easter celebration.  It was a meet the parents, cousins, aunts, uncles, sister, and grandma kinda day.  This year, it looks like it might be just the two of us, and the dogs.
Originally, I picked out this coral top to be part of my casual Easter outfit.  I love this color for spring, and it really pops against the white denim.  If you plan to dress up a little for Easter Sunday, this outfit would still work!  You could trade out the heels for some flat sandals or slides.  I really want this pair for a fun and sparkly casual shoe!  To get more wears out of this top, you could pair it with a light tan colored pencil skirt for the office or denim shorts for hot summer days.
How is everything going where you are?  What do you think your Easter will look like this year?  My dad has learned to FaceTime, so I'm sure mine will include some family FaceTime sessions and probably leggings.
Photography By: LA Photography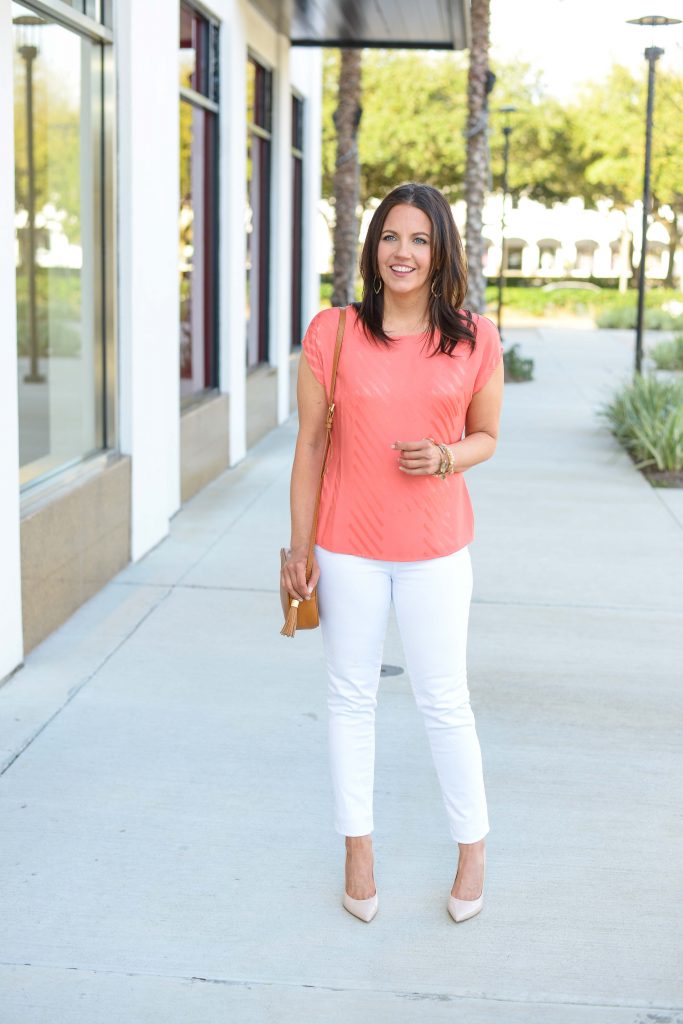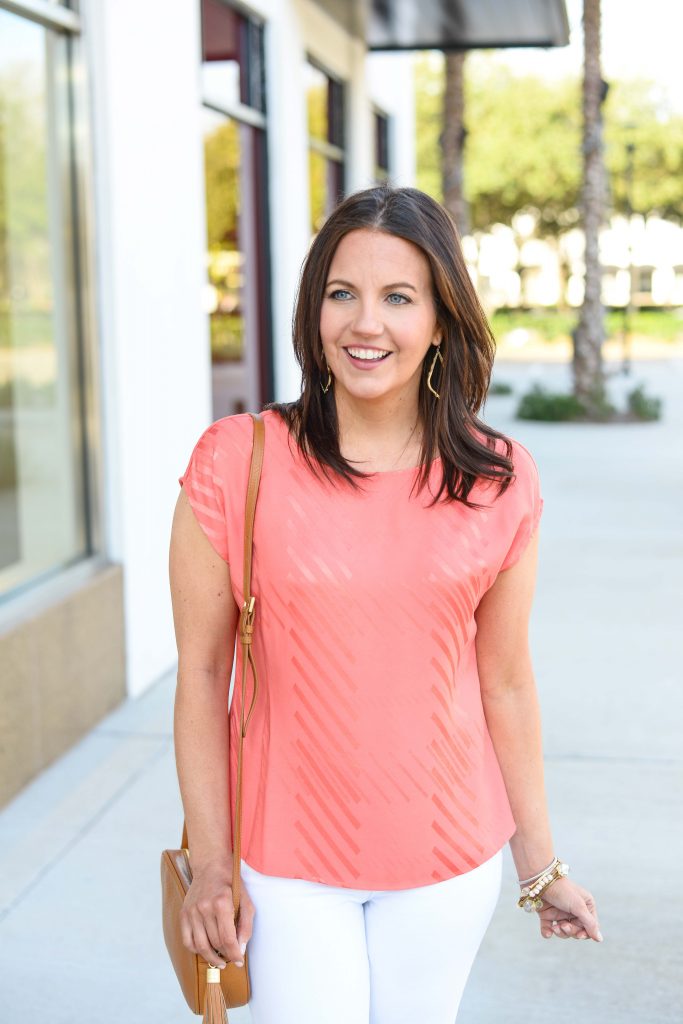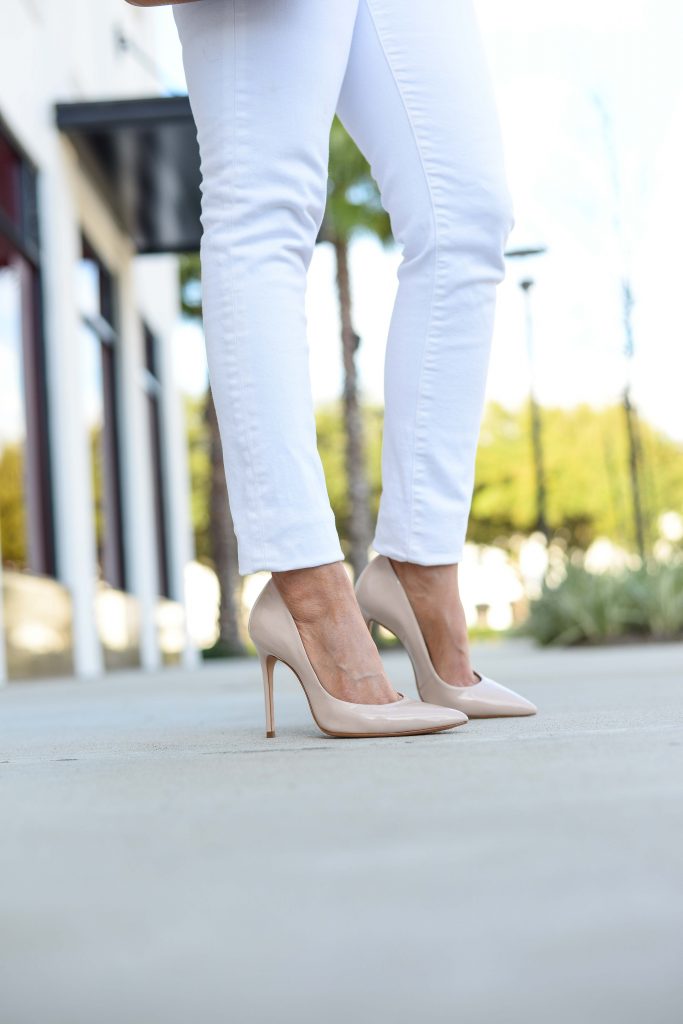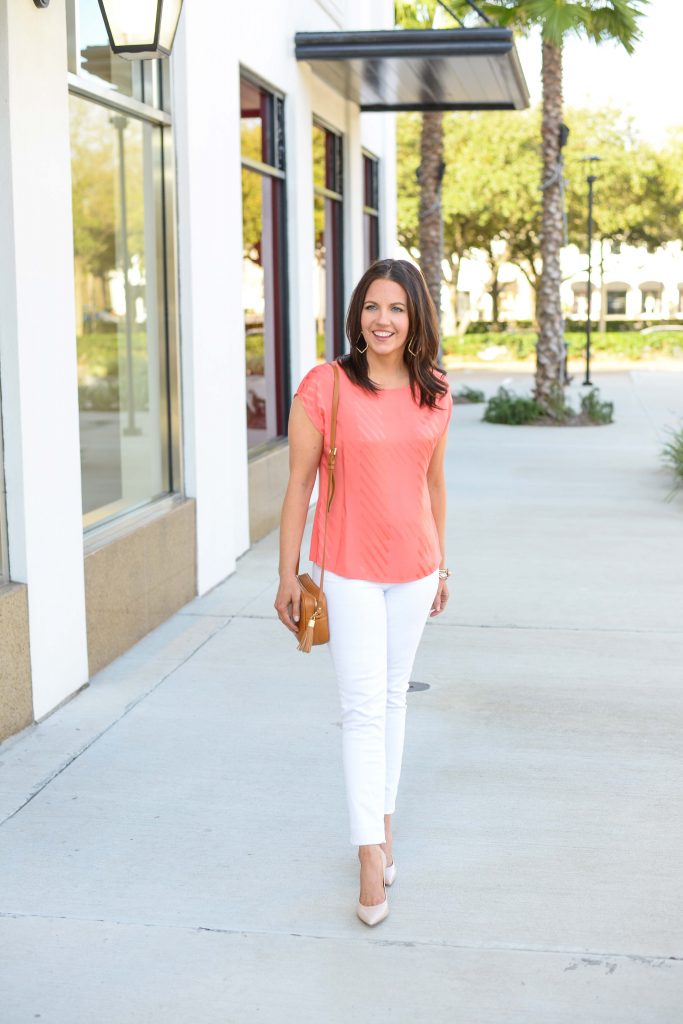 SHOP THE LOOK


Love this post? You may also love: