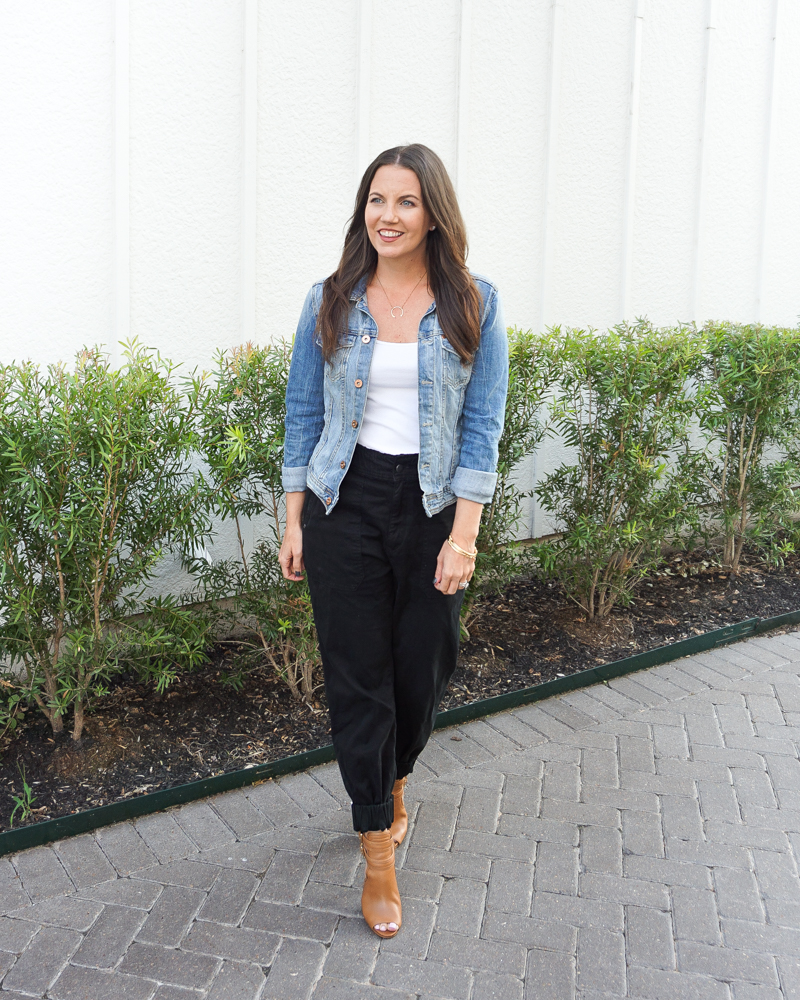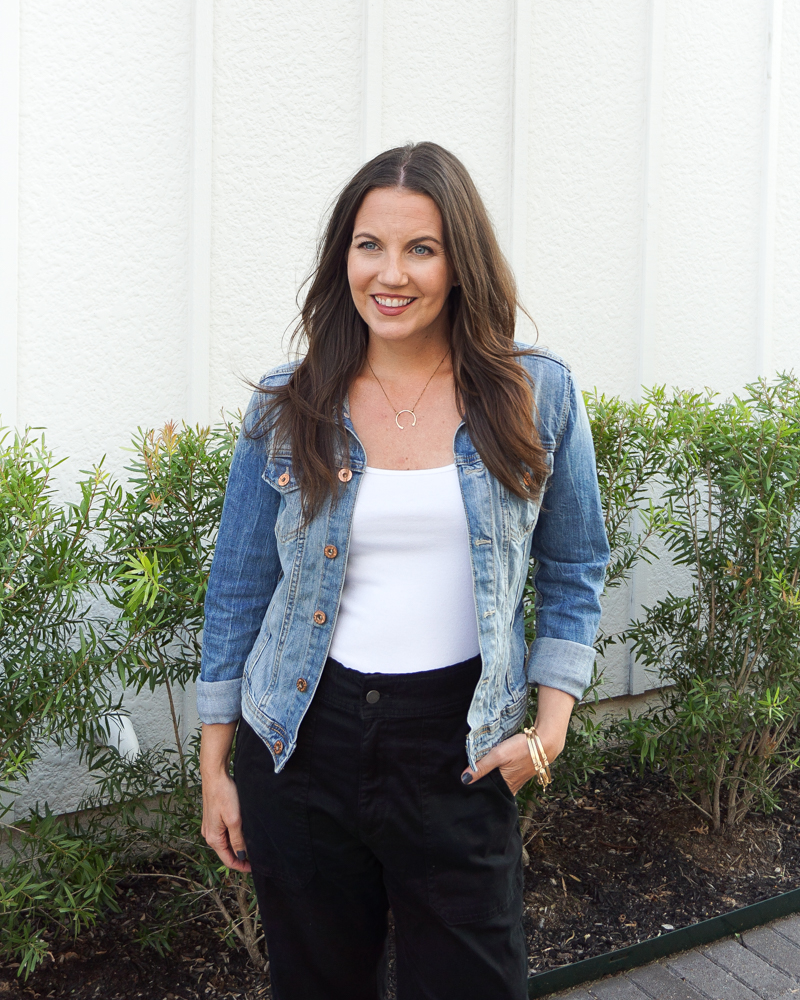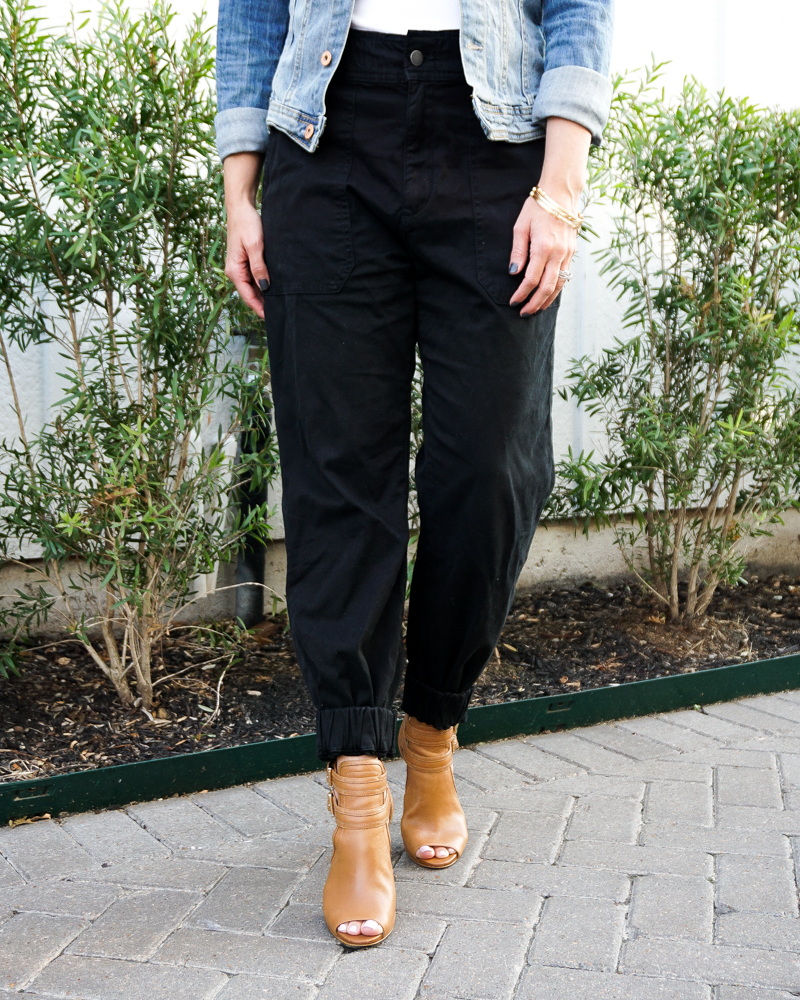 I hope ya'll are ready for lots of fall outfit inspiration over the next few weeks!  I have some pretty fabulous fall outfits coming to blog this week, and I can't wait to share them all with  you!
I'm a big skinny jeans fan, and sometimes jogger pants feel a bit odd to wear out.  I do love the looser fit.  It's a bit more comfy and styled the right way, a black pair of jogger pants can have a pretty chic and stylish look.  The key is to get the right fit.  These fit TTS to your jean size.  I did roll the bottom up one to fit my petite height, and it made the length perfect!  I also think the high waist design adds a bit to the chic factor.
With a looser fitting bottom, I opt for a fitted top to keep a balance in proportions.  With my petite height, outfit proportions can help me not look short and stumpy.  A white tank top and denim jacket was perfect for a casual outfit.  I of course dressed it up a bit with my dressy peep toe bootie heels.  Another super chic outfit option is to pair with a bodysuit.  I styled the jogger pants that way for a happy hour a few weeks ago.  See that look here.
Looking for more ways to wear jogger pants?  See 5 ways to style denim joggers HERE.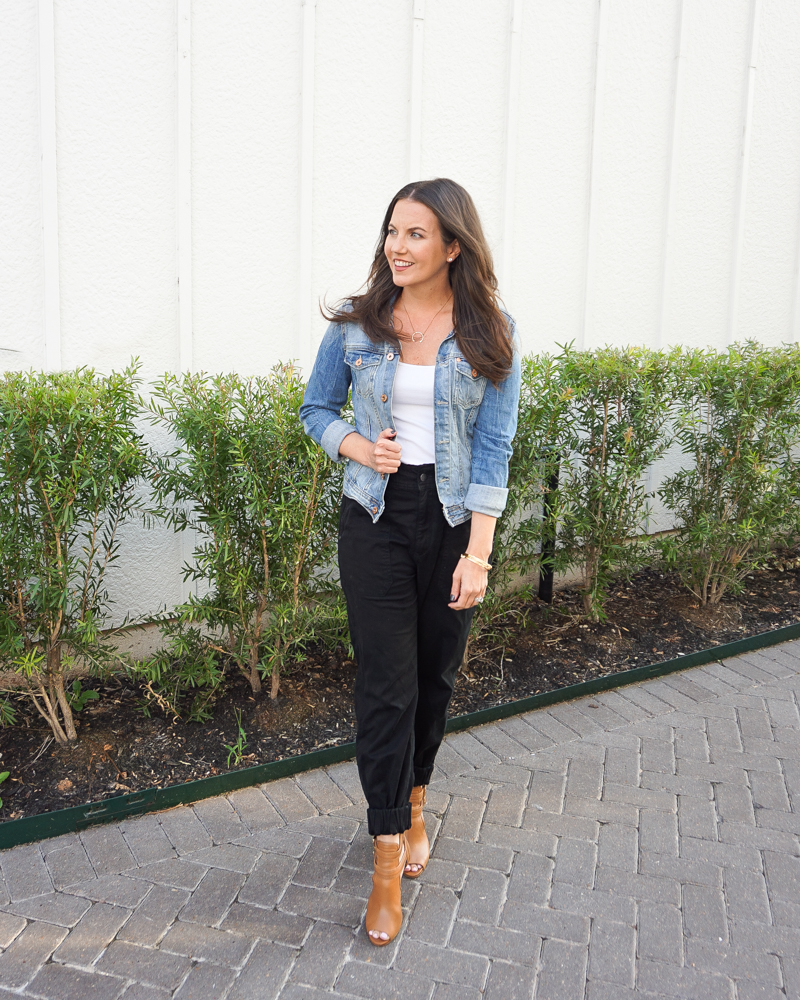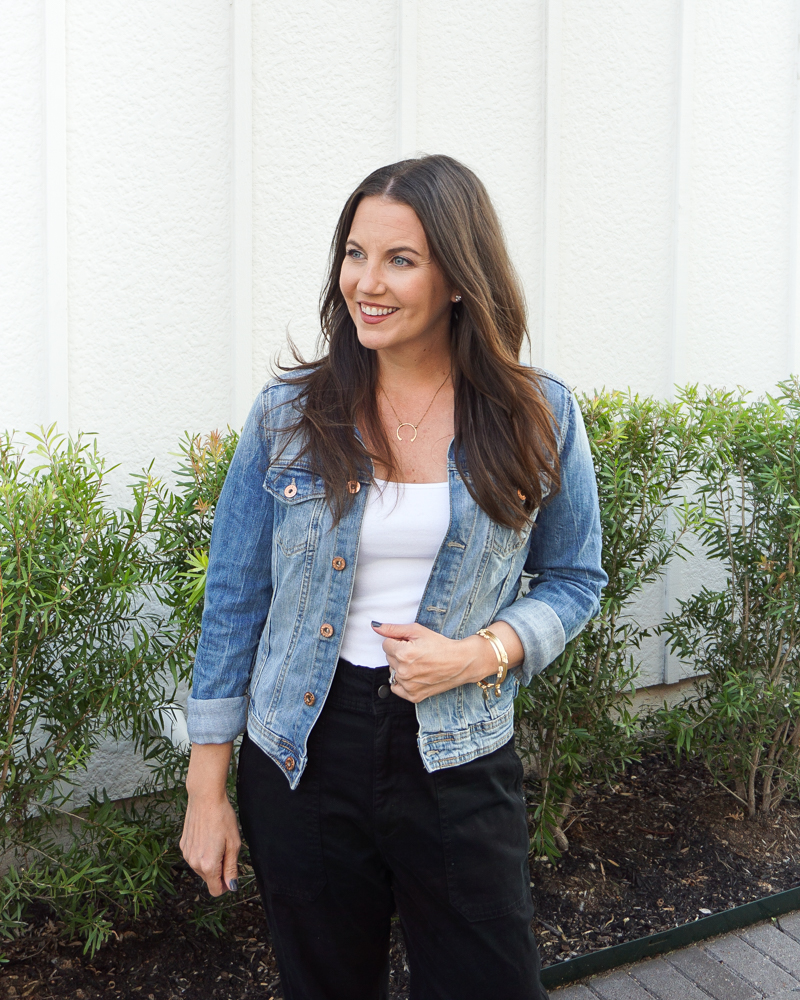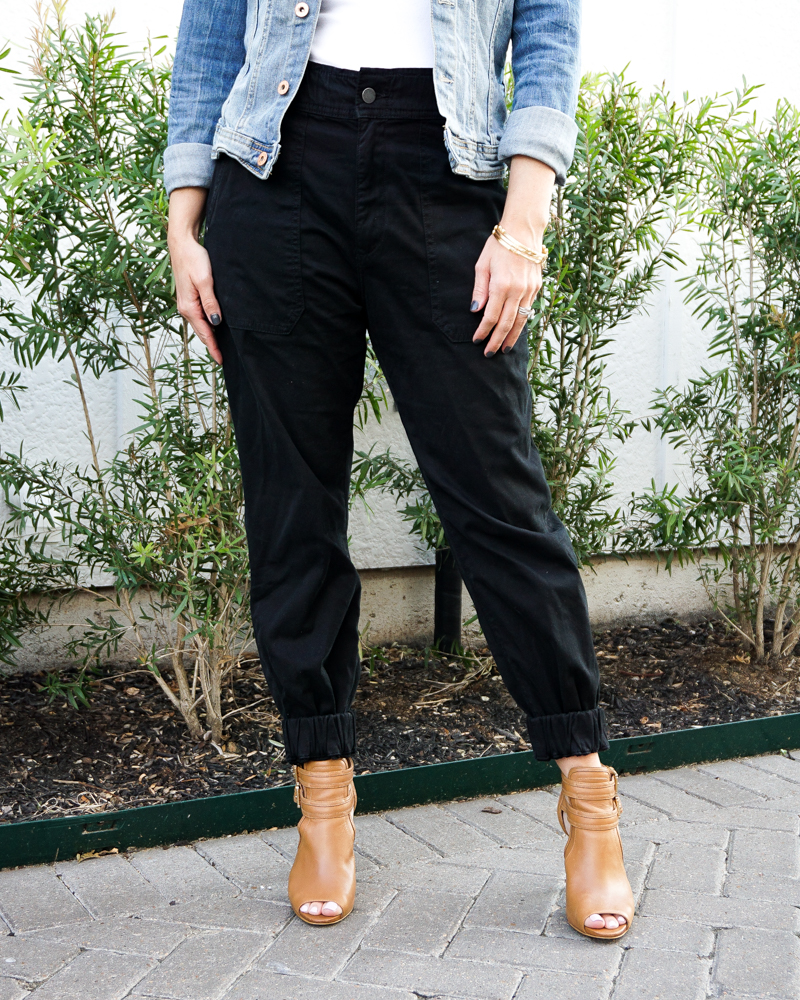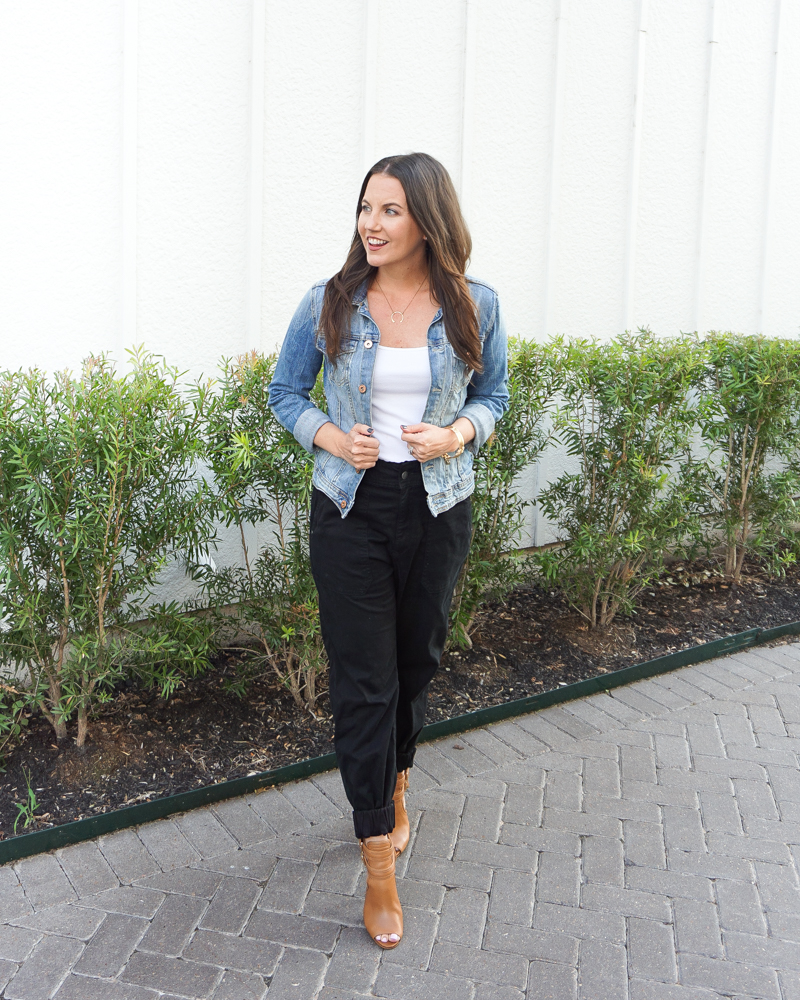 SHOP THE LOOK


Love this post? You may also love: