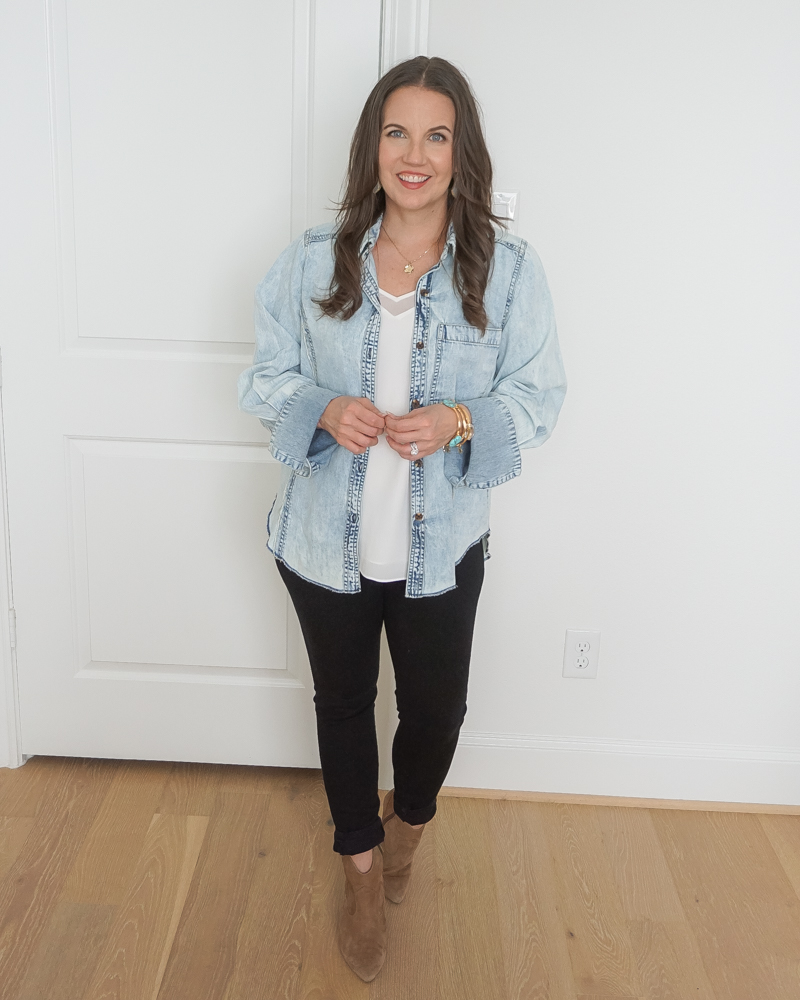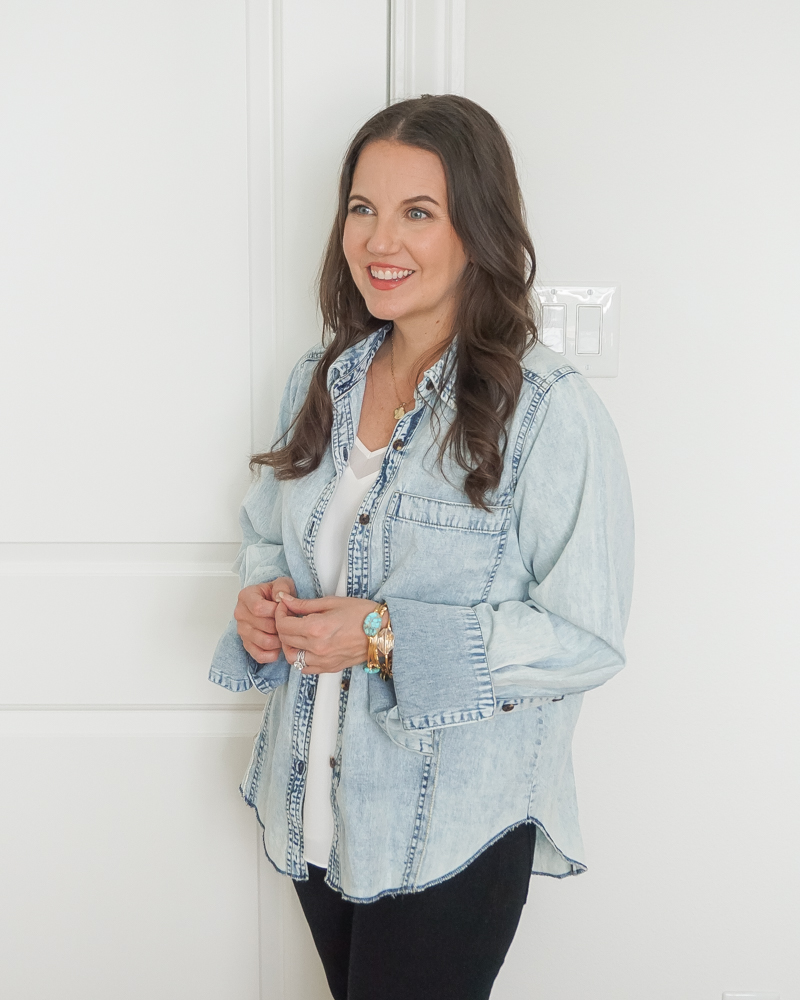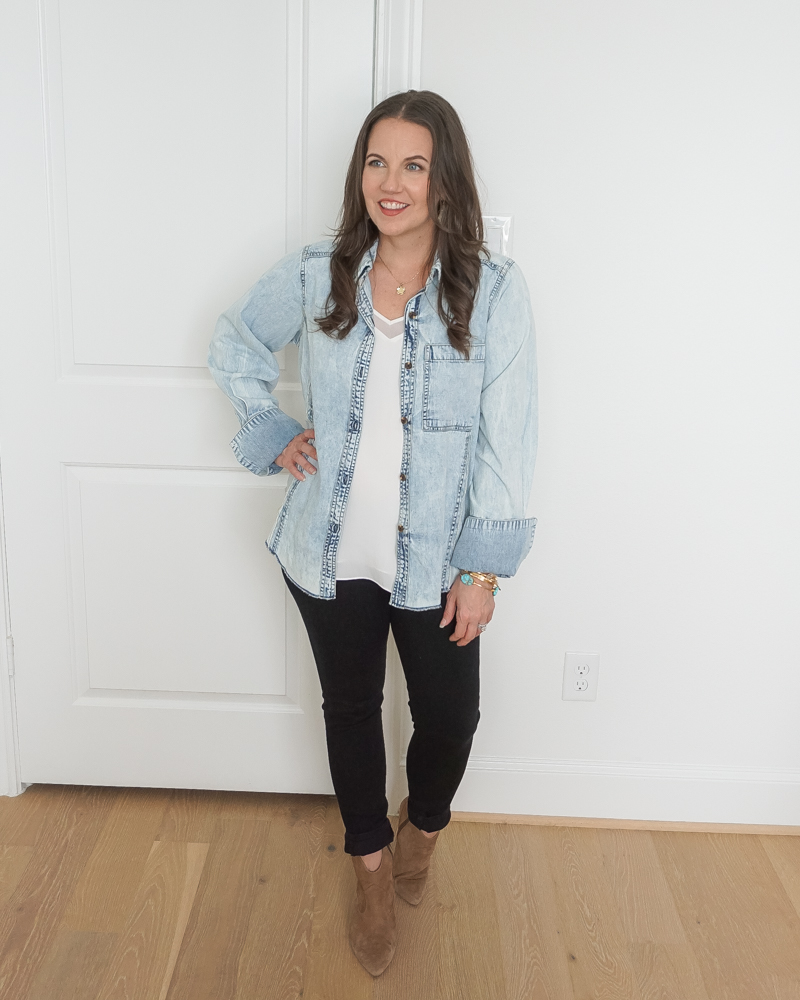 Fall Western Inspired Outfit

Western style is having a moment, and this Texas gal is here for it.  The Texas State Fair is in its last week, and my hometown had its county fair a few weeks ago which are both a great chance to break out your western wear.  You don't need cowboy boots and fringe to make the perfect western outfit.  A little denim and turquiose will go a long way to creating a fall western inspired outfit.
For the two Texas events I mentioned, layers are a great option since the weather could be hot or cool.  A light blue denim shirt is perfect for early fall and looks great layered over a simple white cami or tank top.  To create contrast with my denim, I paired this light blue with a black skinny jean. A dark blue would work as well.  In lieu of cowboy boots, I opted for my western style brown booties.  Any pair of brown booties or boots will work with this outfit.  The perfect way to complete your fall western inspired outfit is with a touch of turquoise.  I went with my turquoise gold bangle, but earrings or a necklace would also work.
Take this western inspired outfit to the state fair, county fair, country concert, rodeo, or just out for a fun weekend with friends.  It's perfect for any casual weekend affair.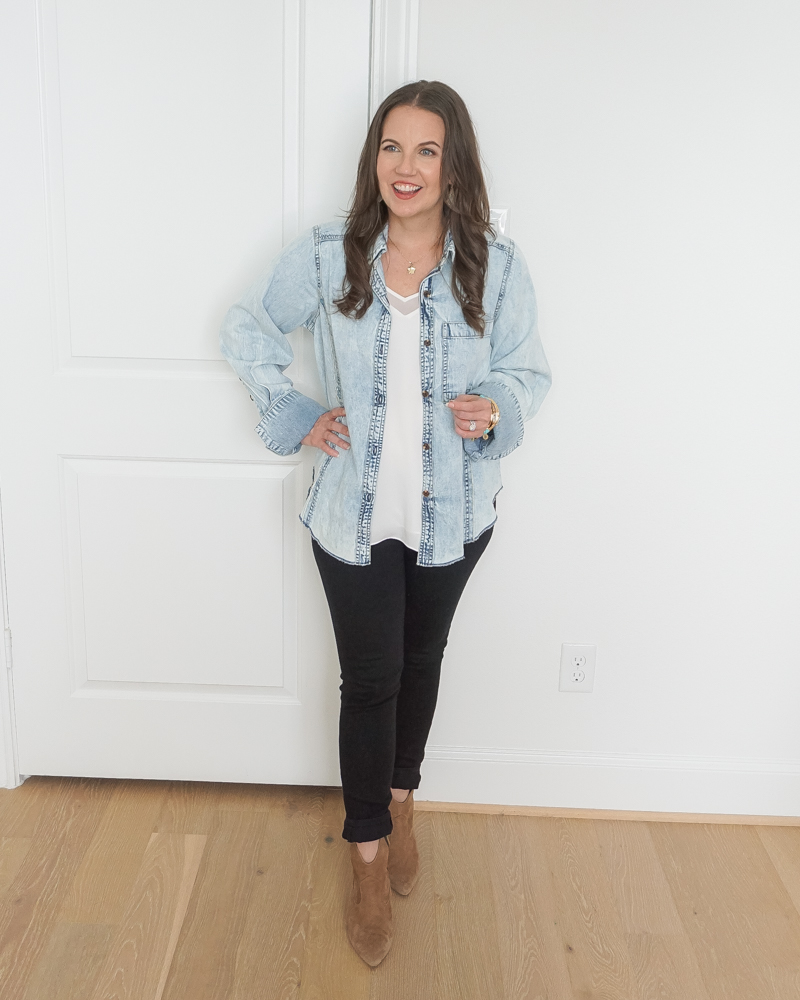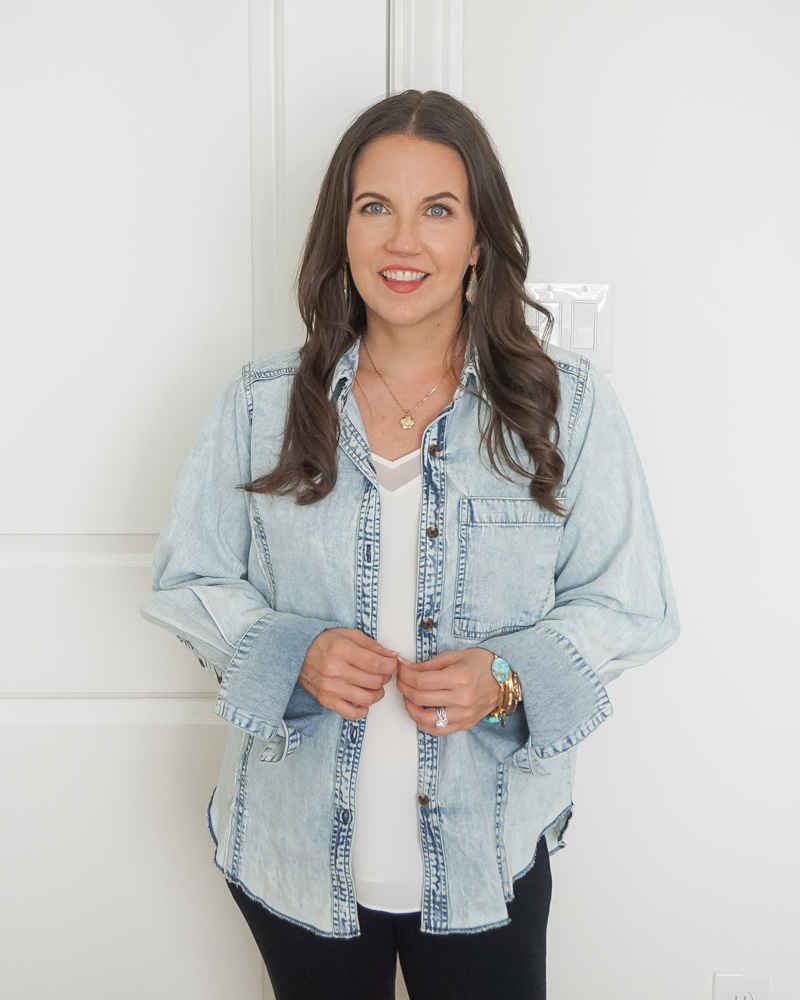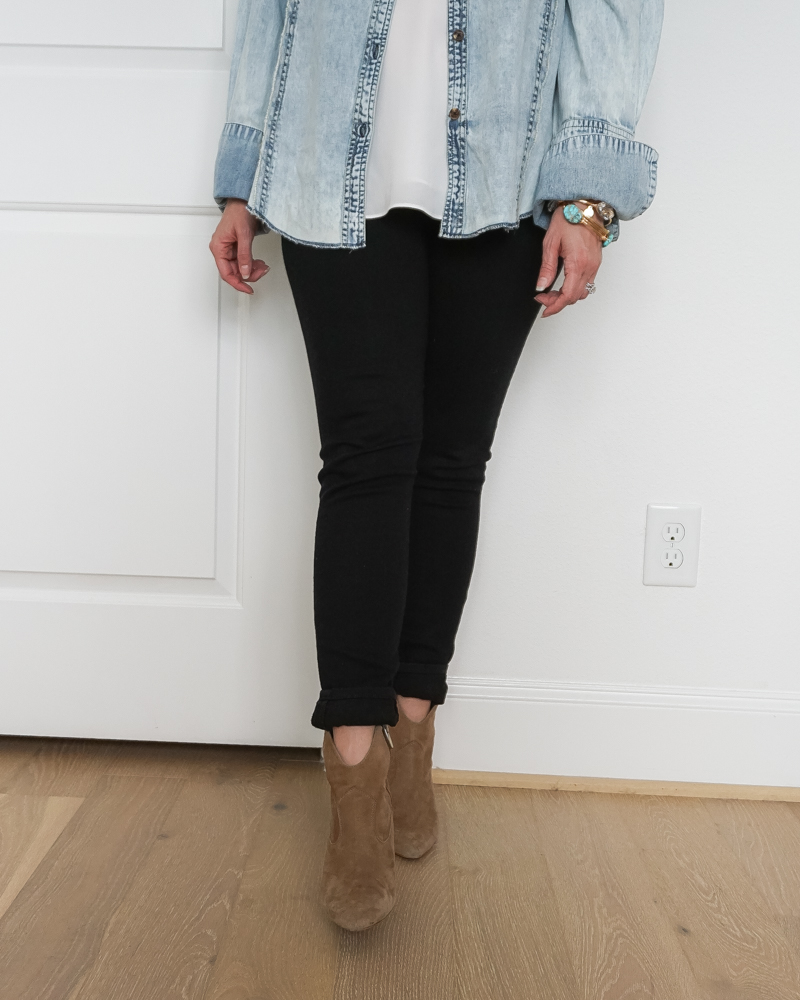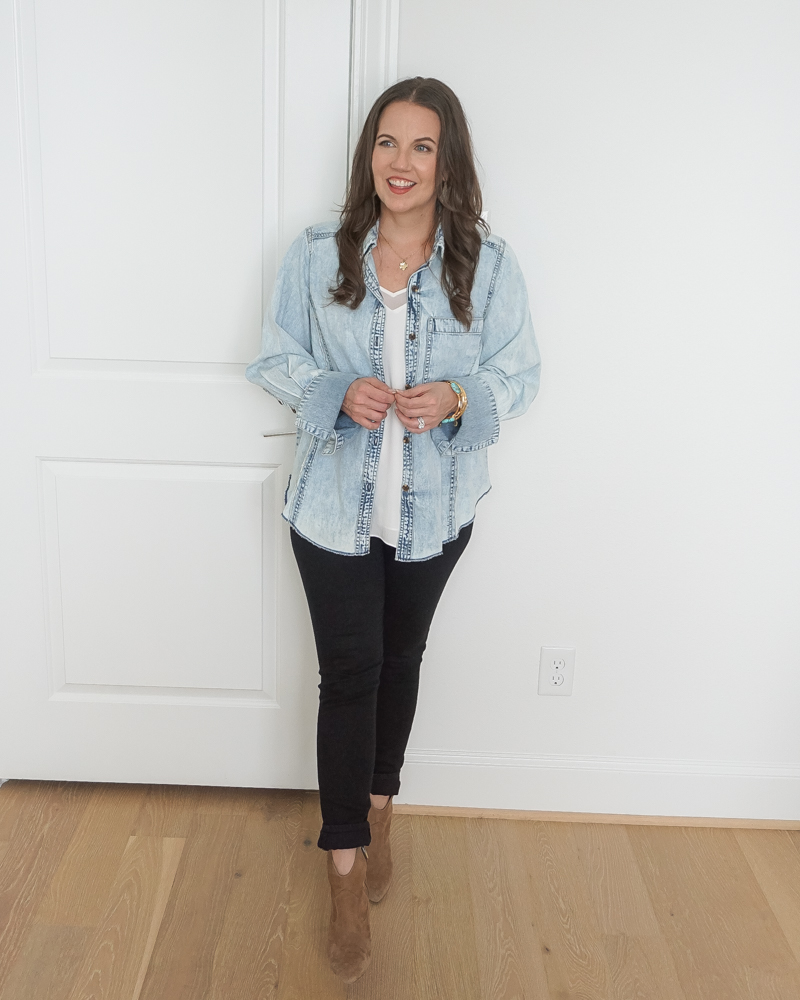 SHOP THE LOOK


Love this post? You may also love: