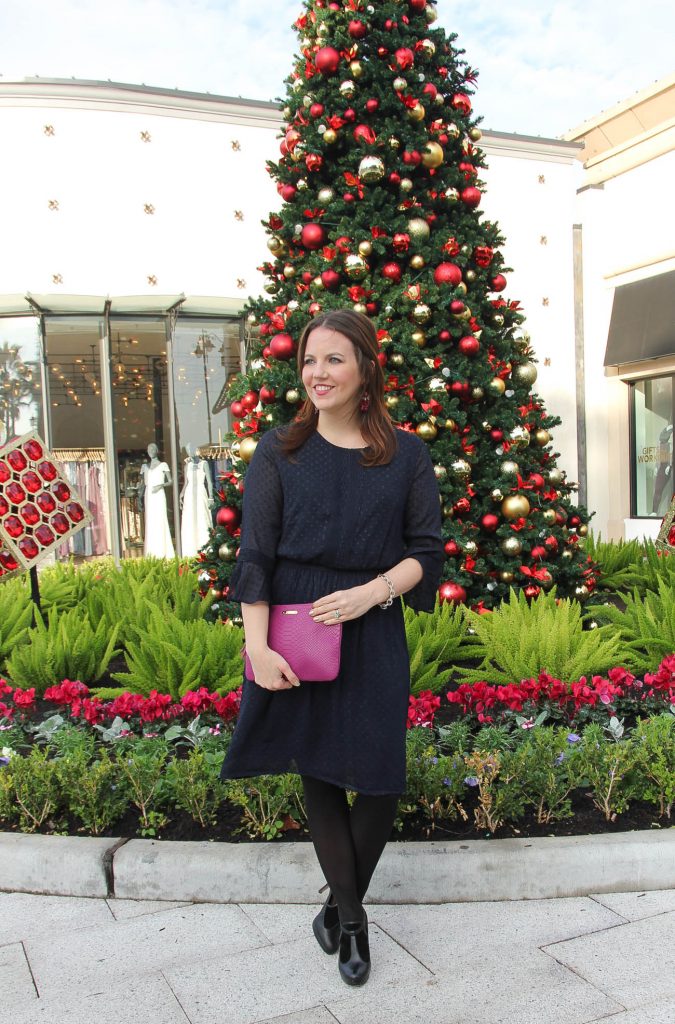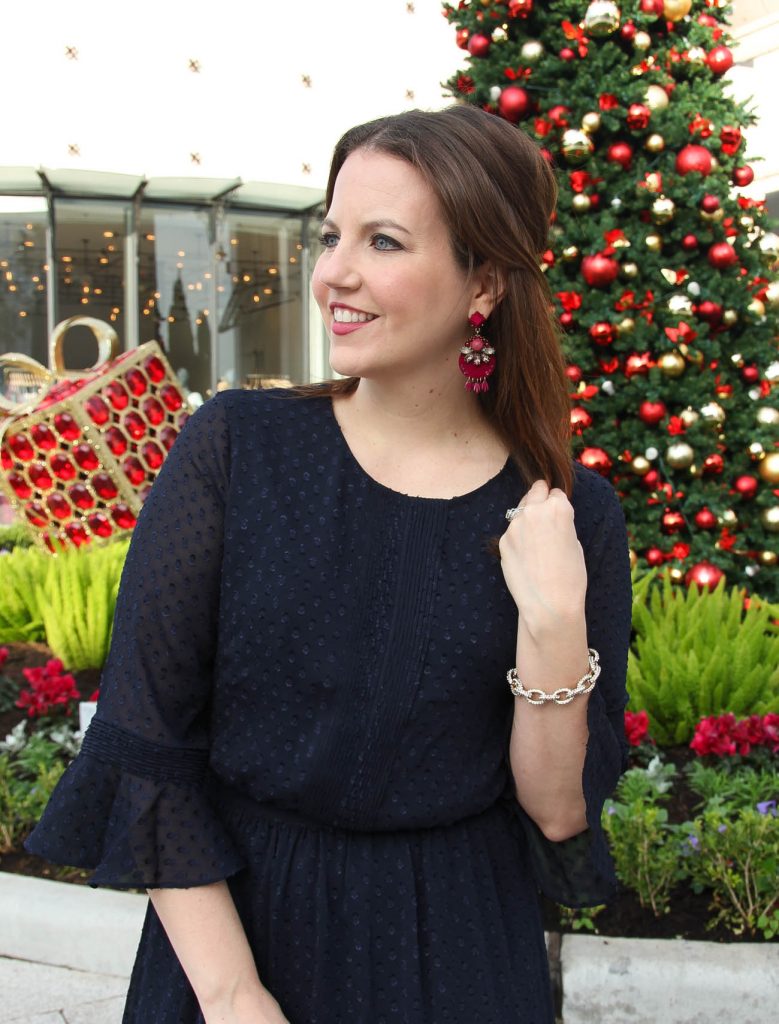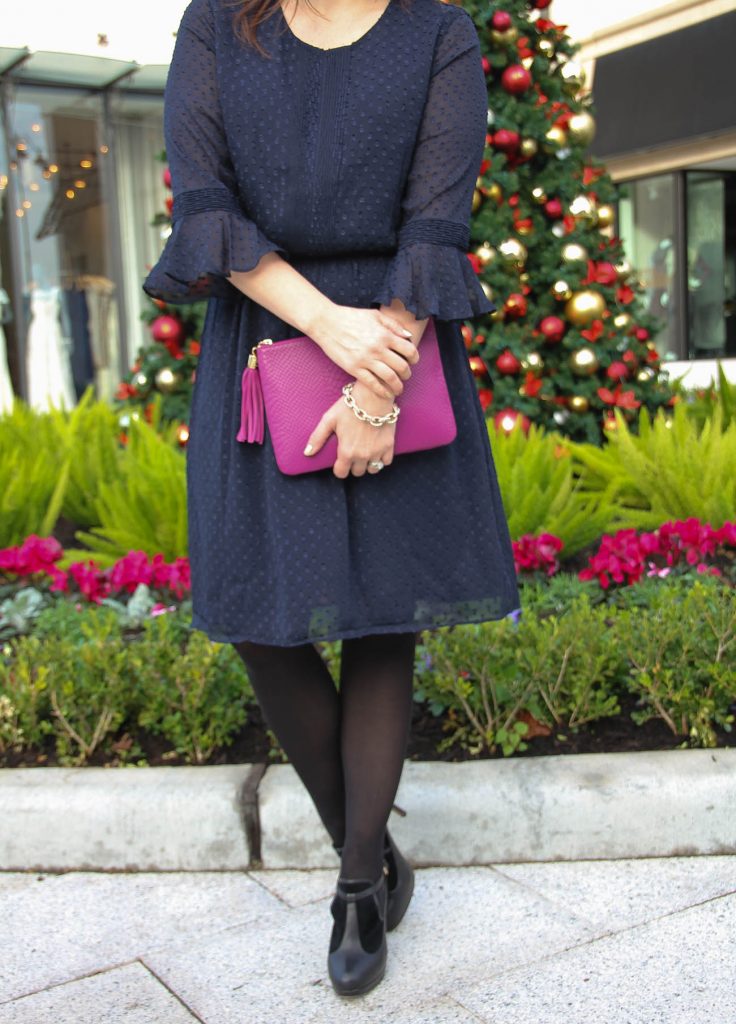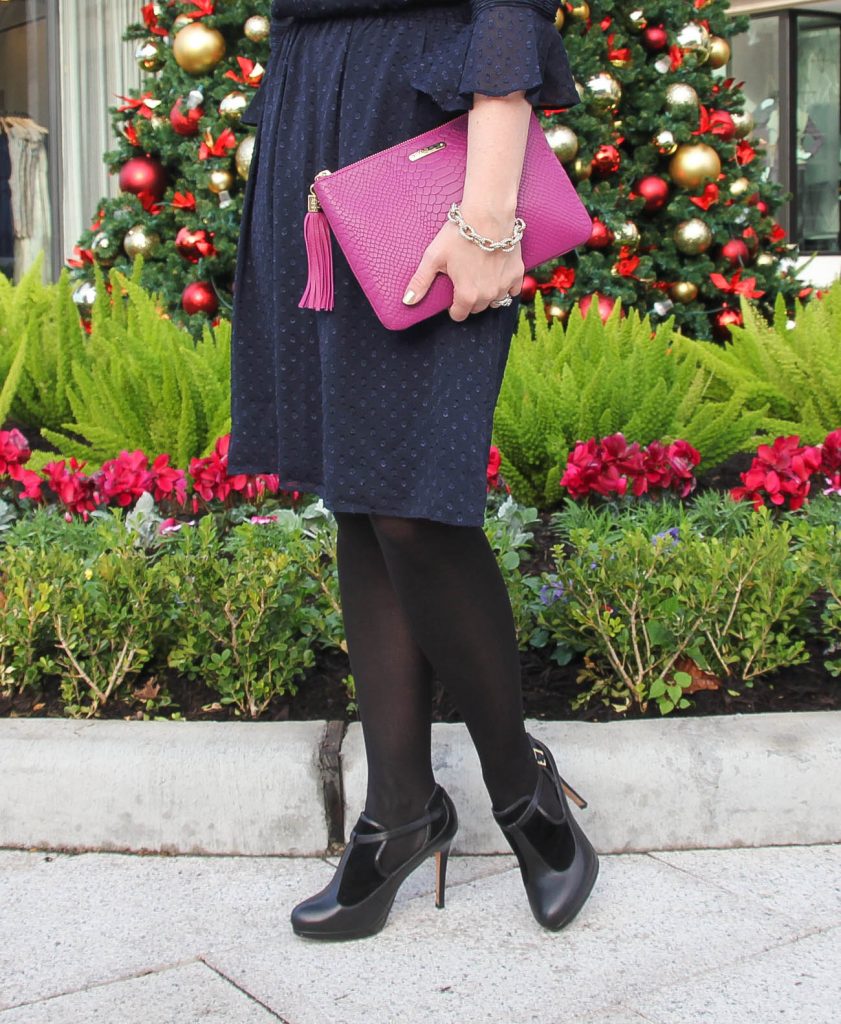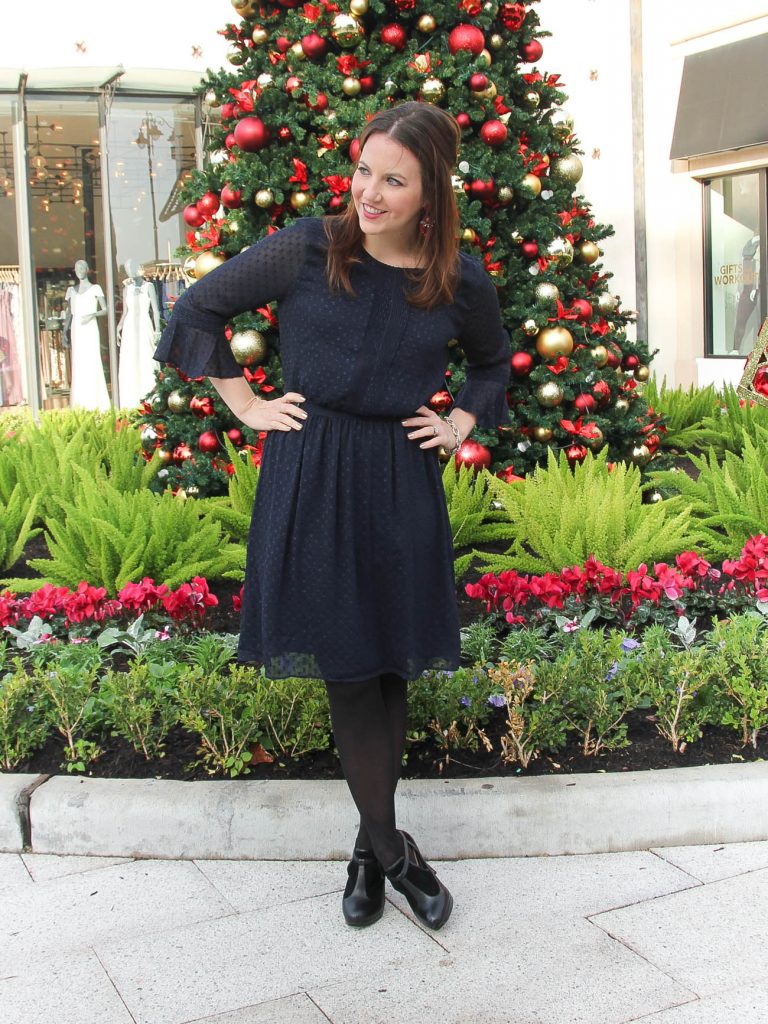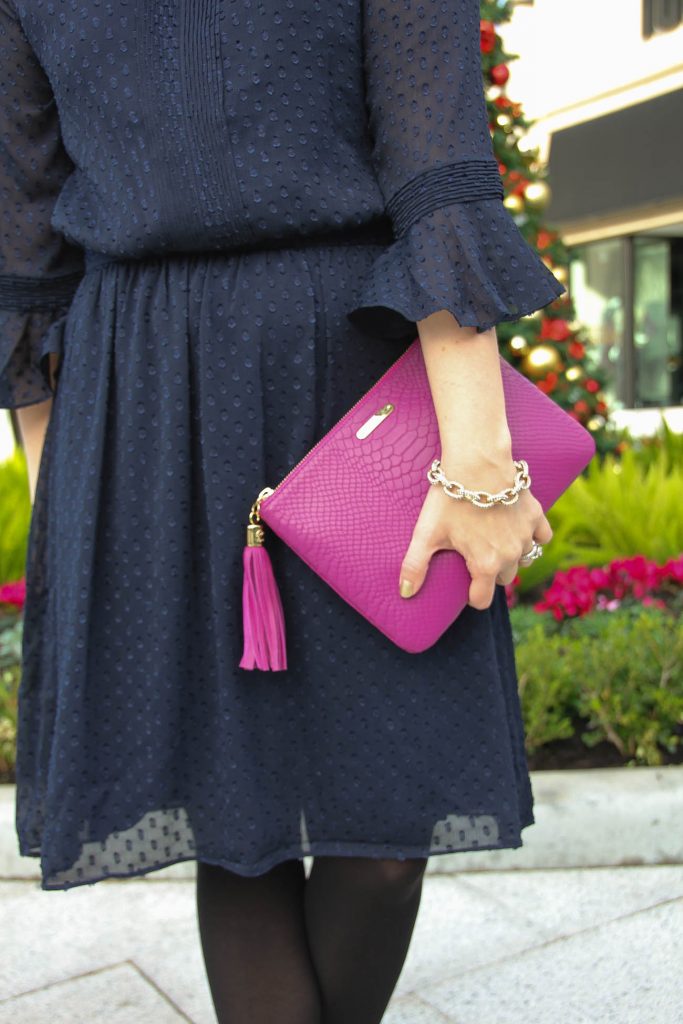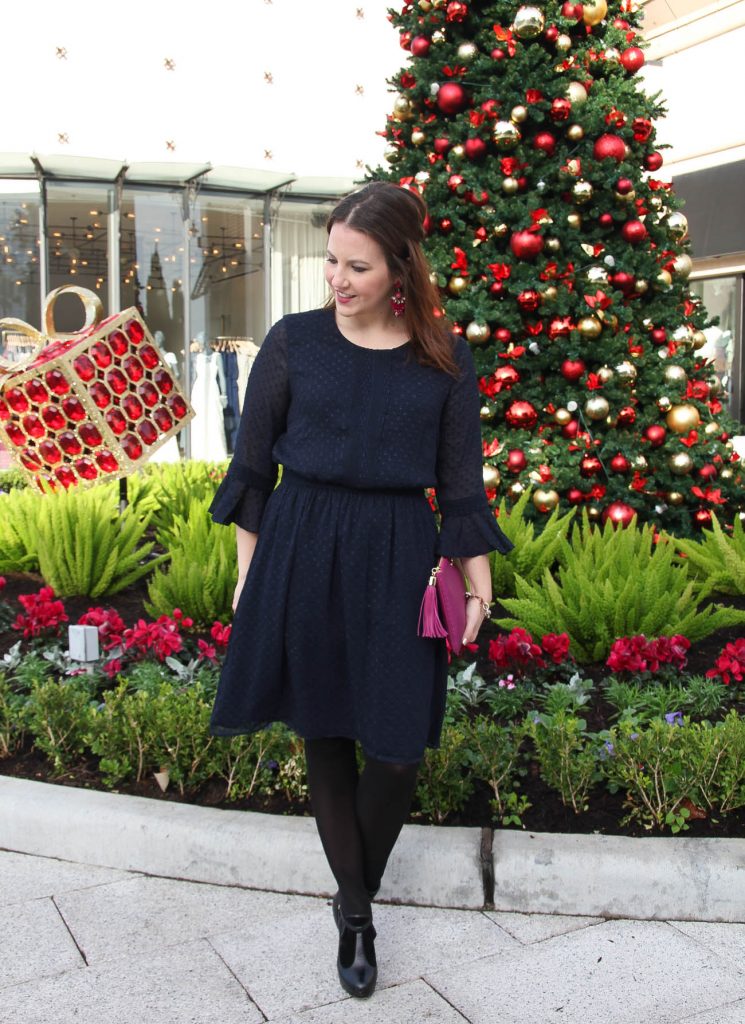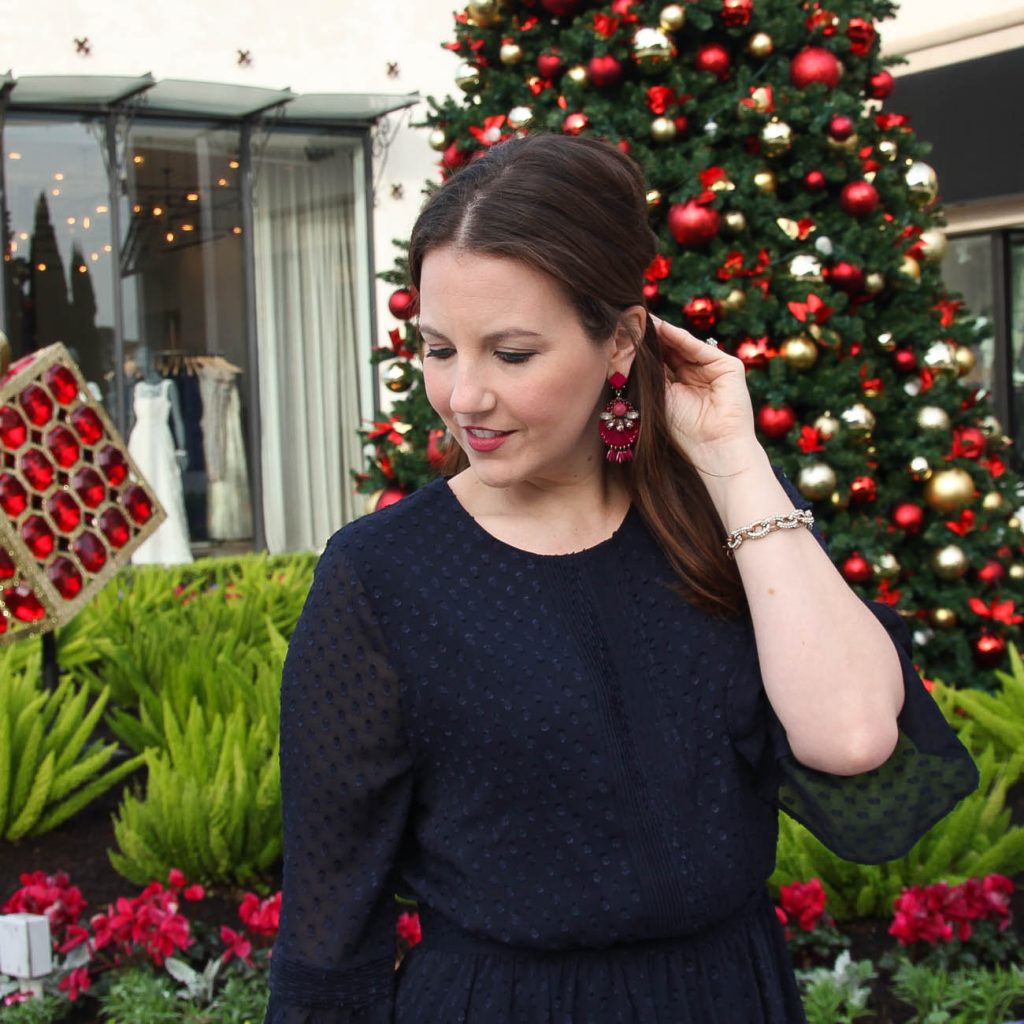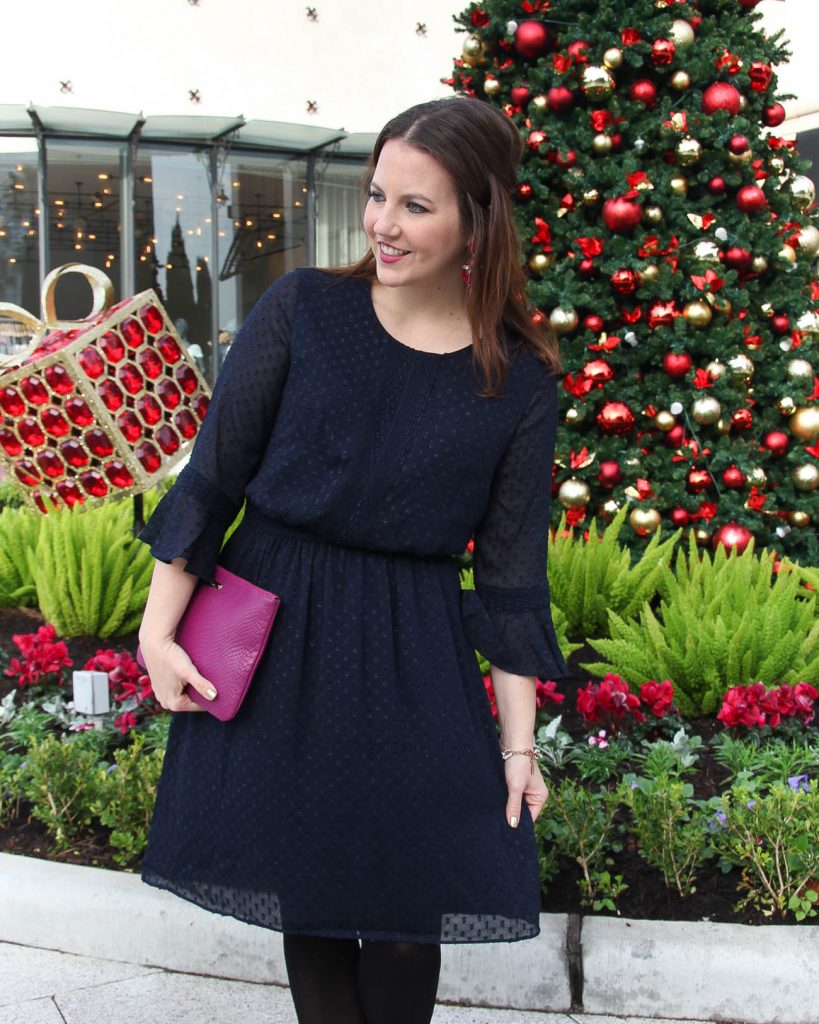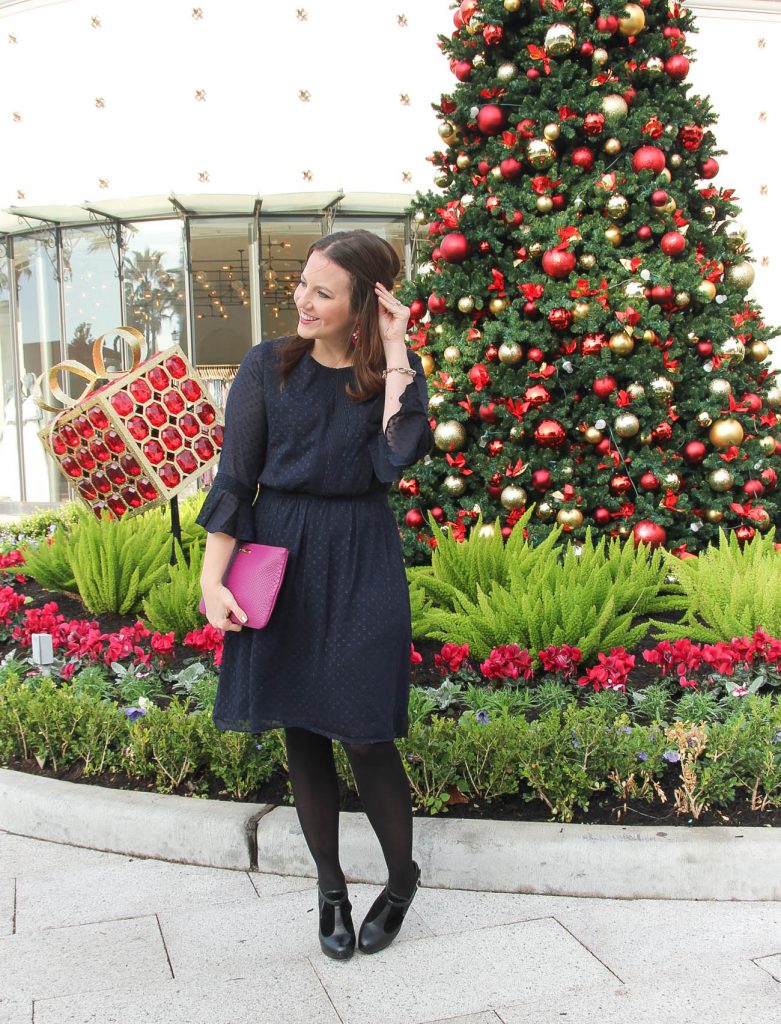 I always loved picking out my Christmas dress as a kid.  We would get to pick out the prettiest dresses with some combo of velvet, satin, tulle, and lace. Of course, for many years, my sister and I were forced to buy matching dresses.  We would have our Christmas photos in them and wear them to church on Christmas morning. It was a very special occasion that required a very special dress.
Even though many years have passed since my sister and I wore our matching red and white dresses to Christmas mass, I still like to occasionally buy a nice new Christmas morning dress.  These days I look for one that I can wear to the office or a holiday party too.
The ruffle sleeve and dot print on this navy dress took me back a bit to that Christmas dress memory.  It was that something special that made it not just some ordinary work dress, but a perfect Christmas morning church dress.  Now that we are finally starting to get some cool weather, I figured my go to black tights were the perfect match for this outfit.  When I wear black tights, I almost always grab for these dress booties.
I wanted to also create a look that could work for an office holiday party, so I grabbed these gorgeous berry statement earrings and clutch to add some fun color to the overall look.  You could also pair this dress with a pair of nude heels and continue to wear it year round.
SHOP THE LOOK
Love this post? You may also love: