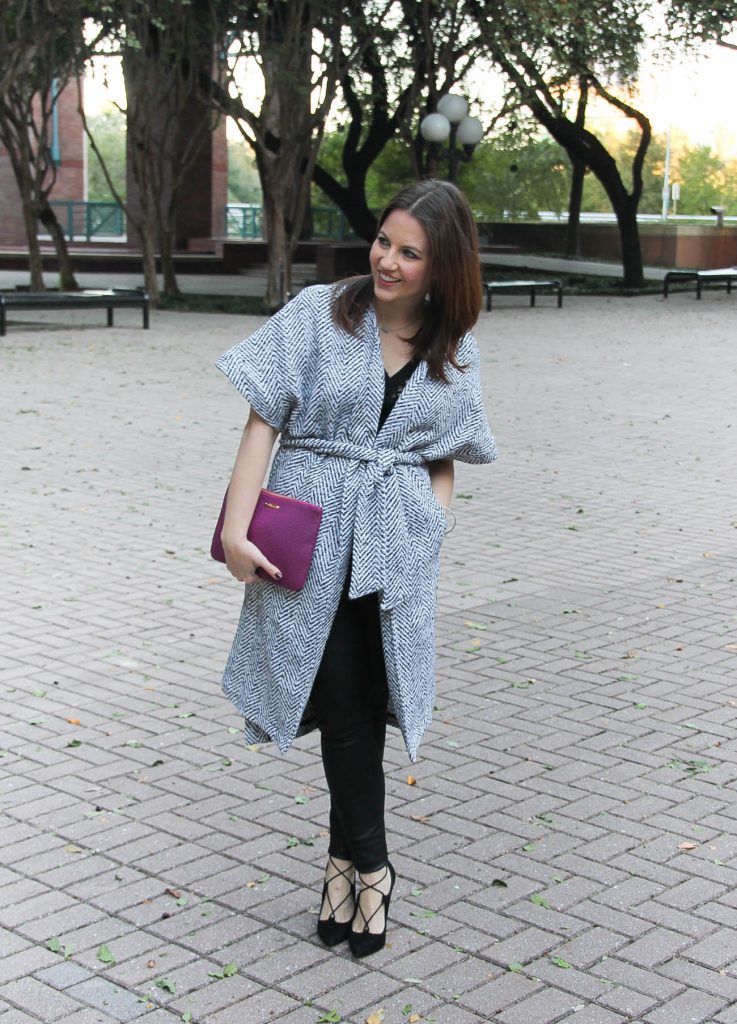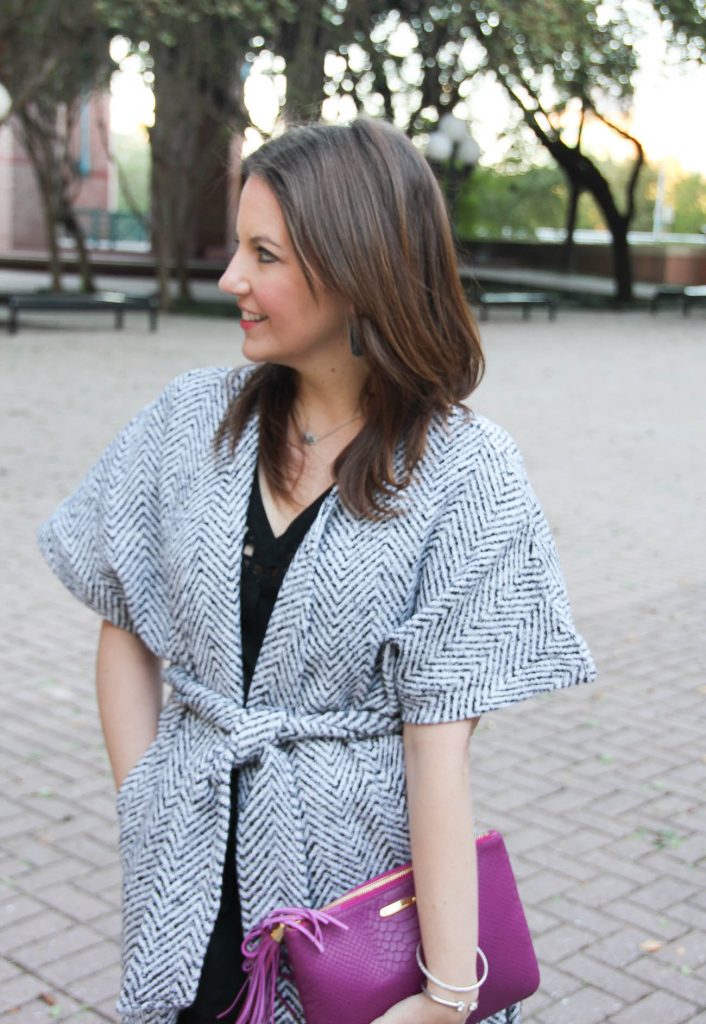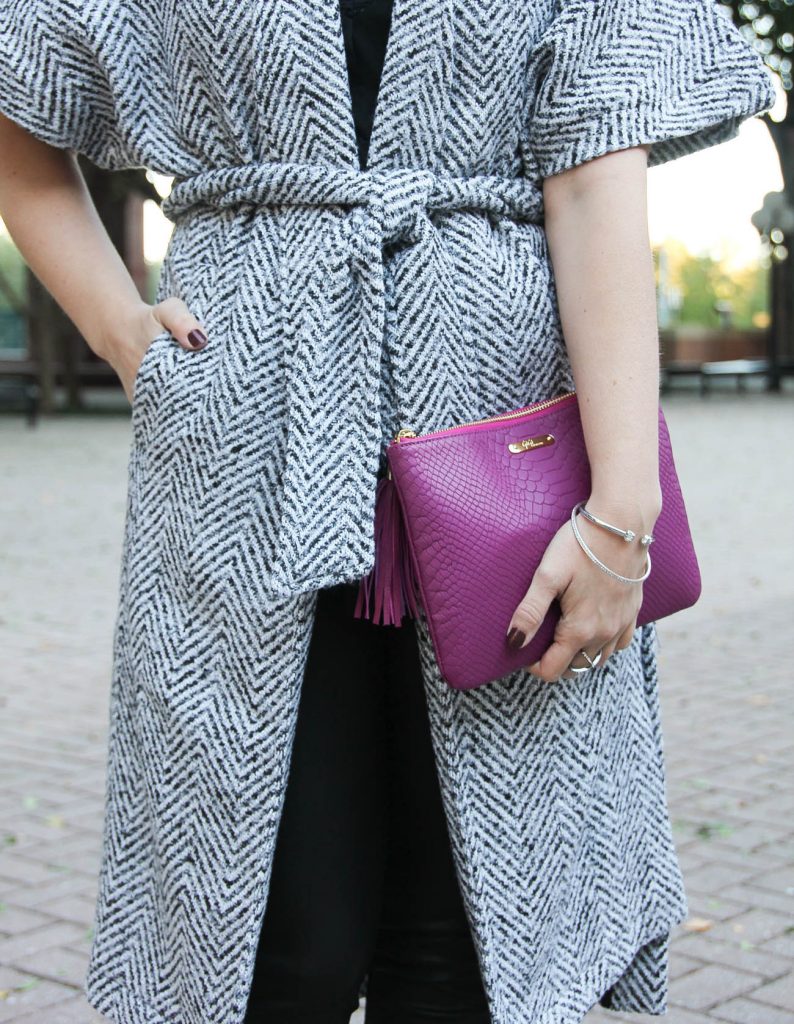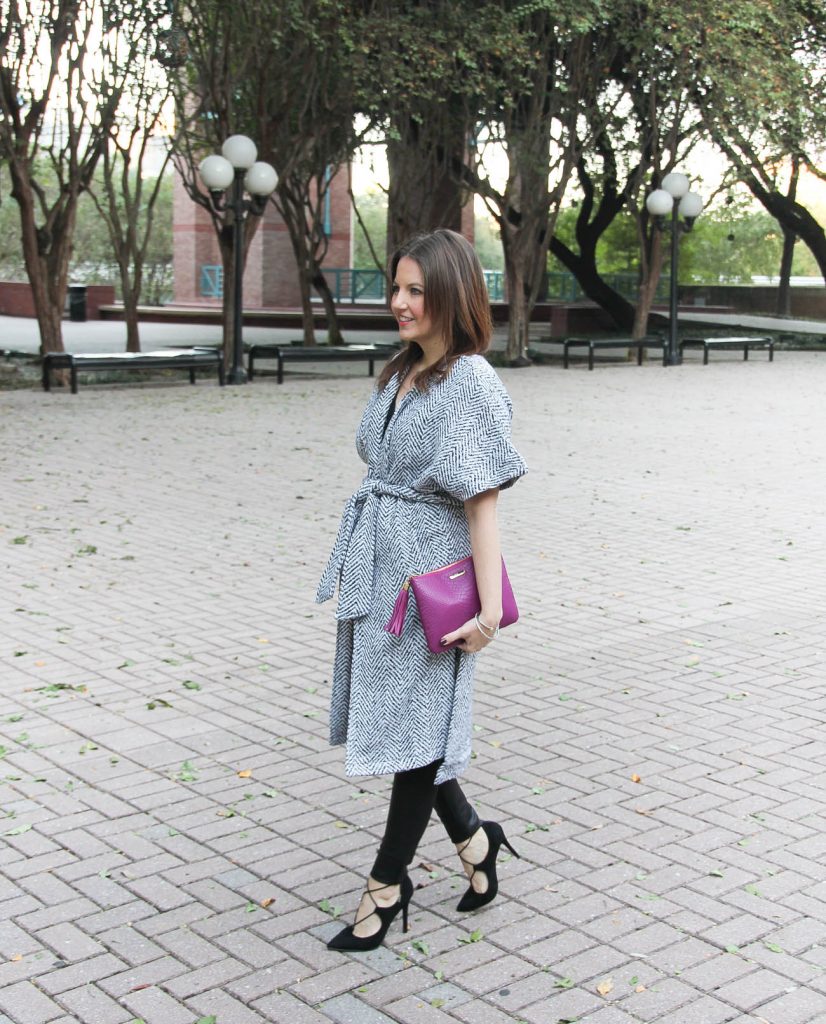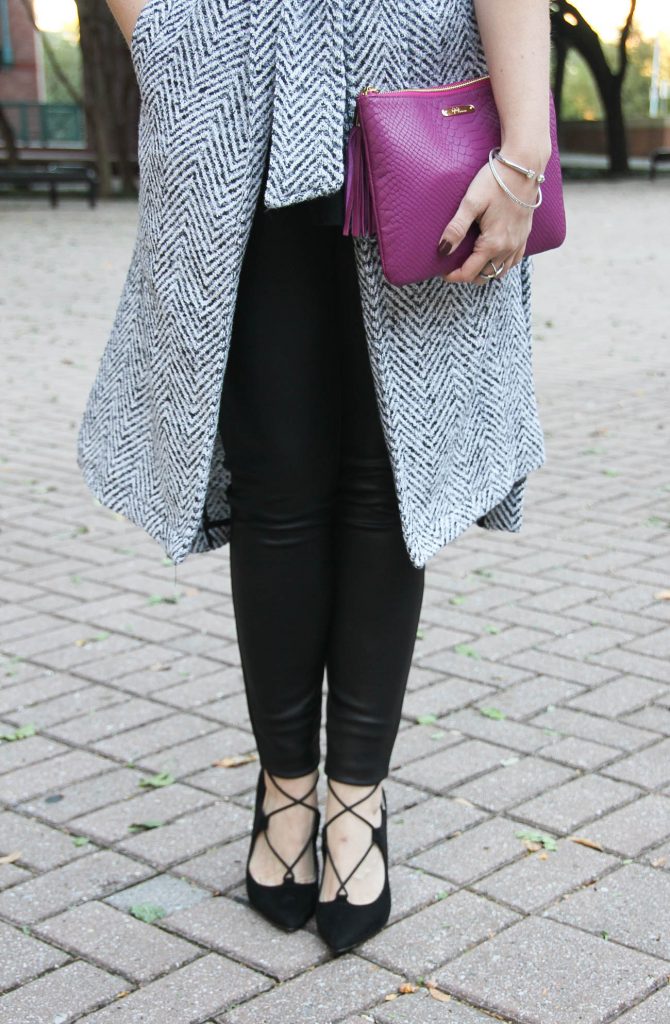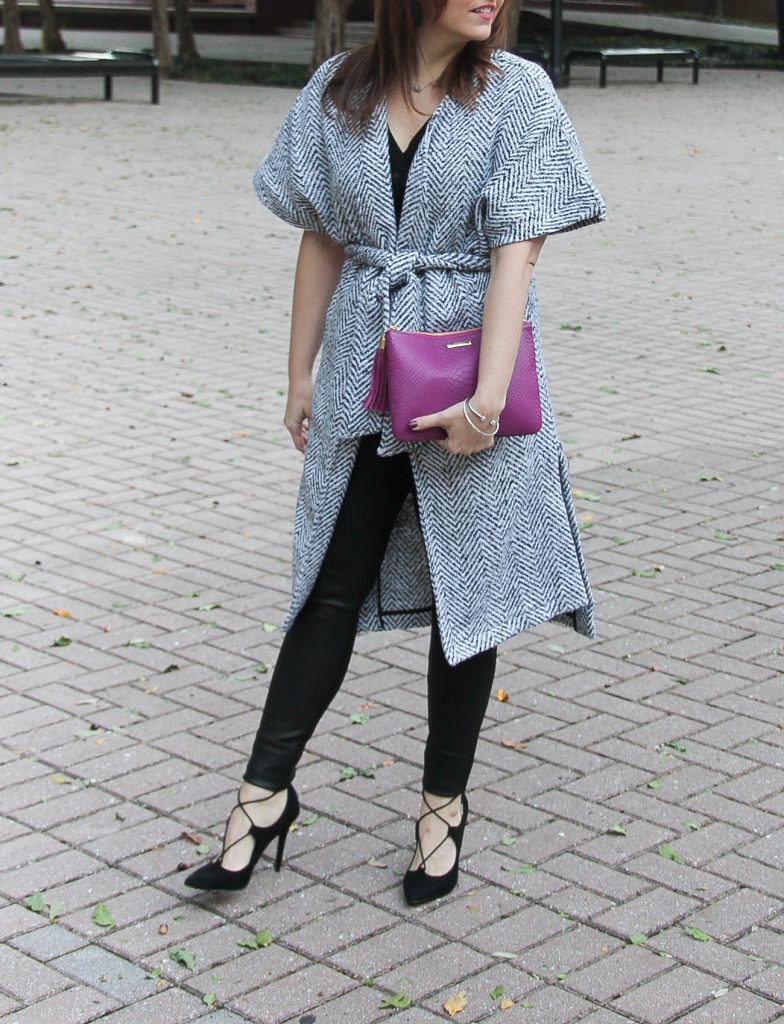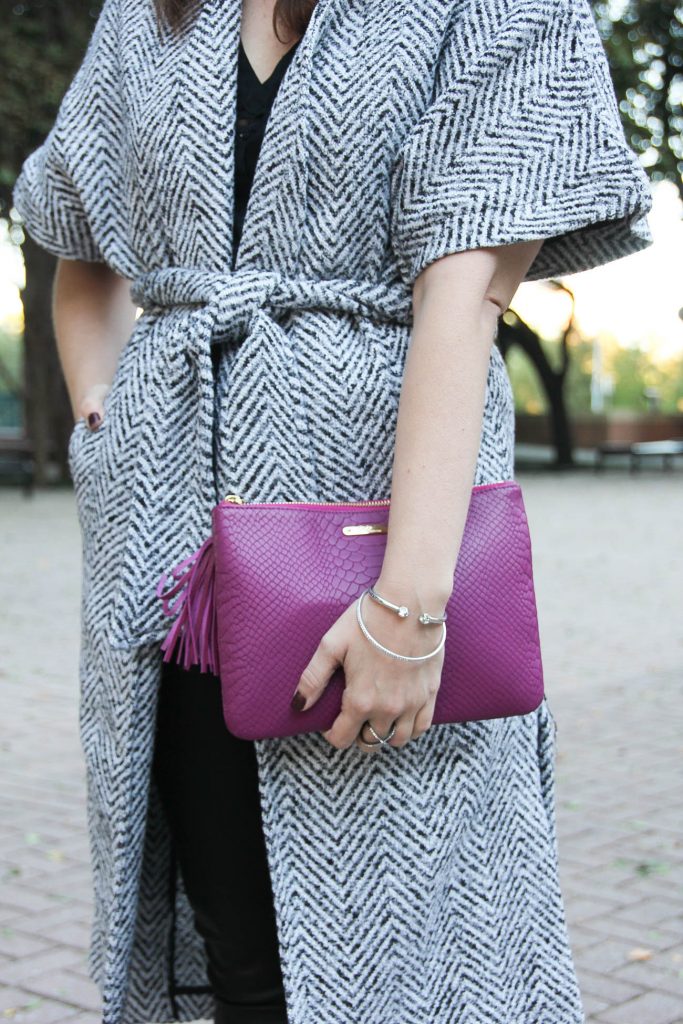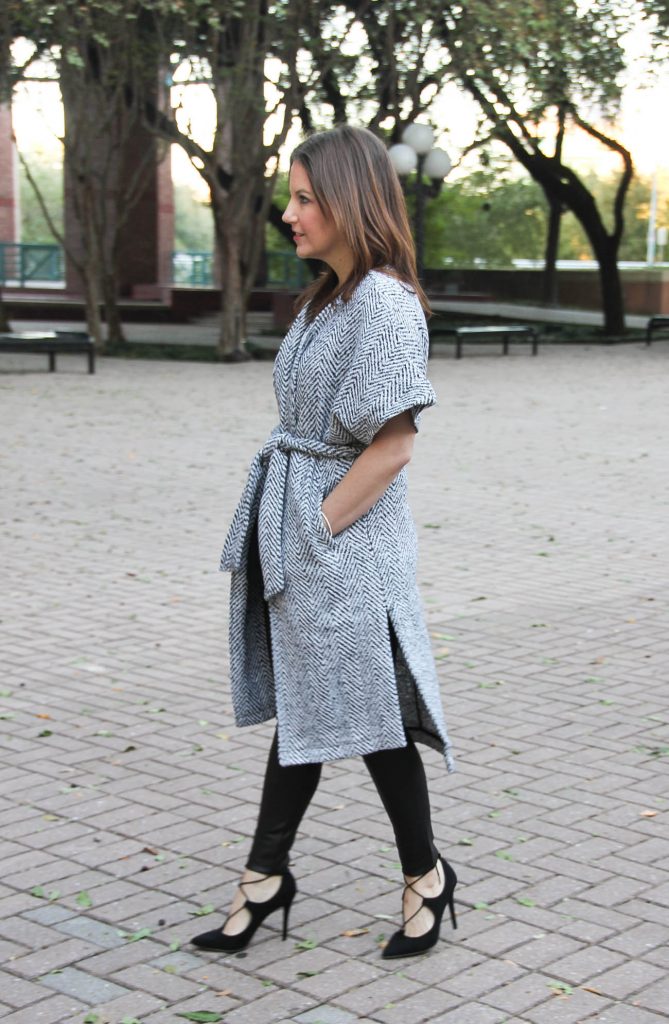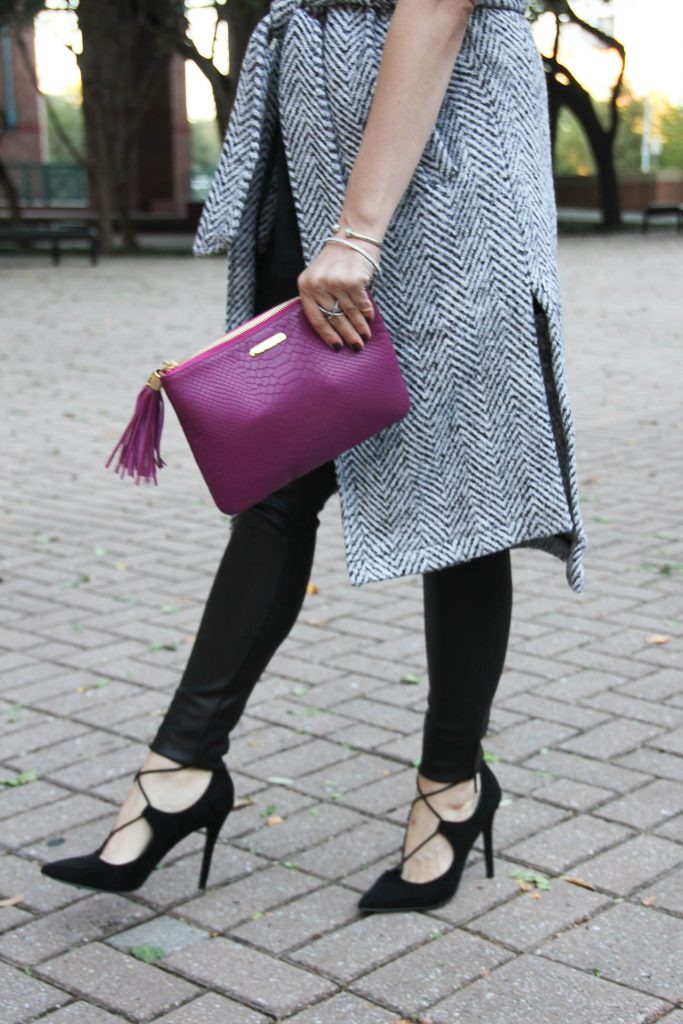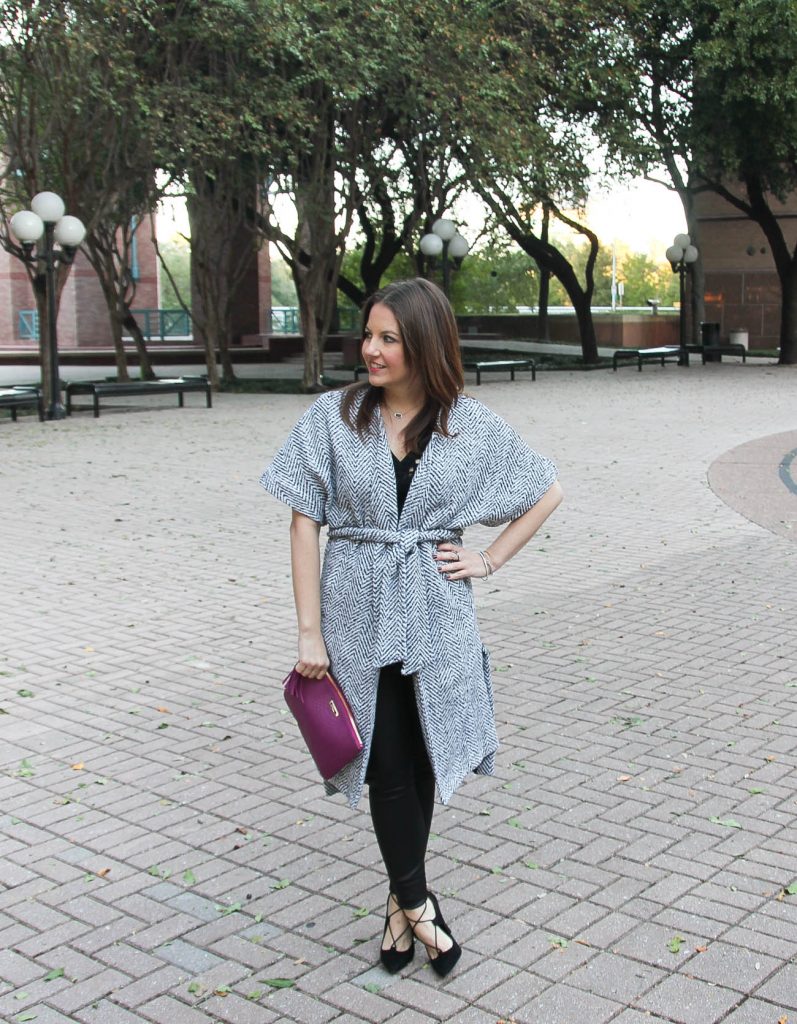 I picked this fabulous wrap coat up at the Nutcracker Market last month. I typically don't buy clothes for myself from the market, but I do always stop by Chloe Dao's booth.  She is a local Houston designer who happened to win Season 2 of Project Runway.  Chloe was my favorite designer that season and not just because she was from Houston.   I love the fit and structure of her designs.
Since it's only super cold for about a month in Houston, I love the idea of a short-sleeve wrap coat for winter.  What I loved about this one is that I immediately pictured about 3 different ways to style it.  I love styling it as more of a statement top with leather leggings for a chic holiday party look.  At the market, Chloe tied it for me a little higher above my waist in a bow.  It was really cute, but I haven't quite been able to replicate it yet.  I'm practicing though.
A couple other ways I would wear this style coat is over a simple solid color sheath dress.  You could tie it or leave it open to create different looks.  I wore a plain tee, distressed jeans, and flats to the market, and it looked really cute with this coat worn more like an open long cardigan.  One important thing to keep in mind if you plan on wearing your coat as part of your outfit, make sure what is underneath is still cute if you need to take it off.  In this post, my leather leggings and black blouse can still stand on their own as a chic holiday party look.
Since I picked this up at the Nutcracker market, it is not available online.  I did find a few similar styles for you though.  If you are in Houston, Chloe has a boutique in Rice Village that you can check to see if still available. Thanks for stopping by ya'll!
SHOP THE LOOK
Love this post? You may also love: