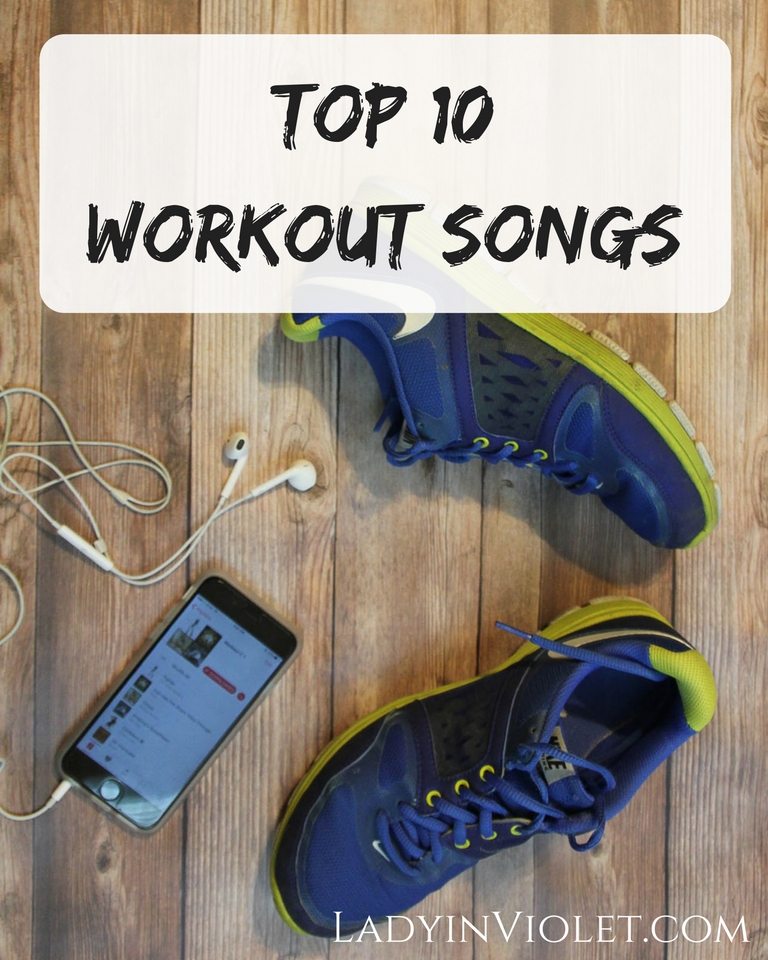 Last week I shared some of my fitness must-haves, but I can't leave out the must-have tunes for my workouts.   Many of my songs are pop songs and always consist of a little Britney.  A good beat to a song is an important factor.  I am always looking for something with a consistent beat and not too slow because I tend to adjust my cardio pace to the beat of my music.  For gym days, I have a large playlist and hit shuffle for the duration of my workout.  The below are my 10 favorite songs on this playlist.  I'm currently trying to do 30 minutes of cardio every day, and the shuffle mix keeps the music fresh each day.  I like all the songs on my long playlist, but when one of these 10 come on, it's a little extra boost!
On days when I walk or run a trail or through the neighborhood, I like to build a set playlist.  I listed my top 10 workout songs in the order I would play them during a run.  I start with a few pace setting songs move into the mid-run motivators and finish with some good push you to the end music.  The mid-run motivators are the most important for me.  They have to be the songs to push me through that hump when you feel like your run may never end.  I included an 11th bonus song that I listen to for a cardio cool down.  I always take a short less intense cardio cool down to let my heart rate slow down a bit and ease my muscles out of the workout.
If you have a favorite song or two, leave it in the comments, so I can check it out!  I am always looking to add some new music into the mix!
TOP 10 WORKOUT SONGS
Flower by Moby
Rumour Has It by Adele
Just Like Fire by Pink
America's Sweetheart by Elle King
Fighter by Christina Aguilera
Circus by Britney Spears
Confident by Demi Lovato
What Doesn't Kill You (Stronger) by Kelly Clarkson
Mr. Hurricane by Beast
Oops I Did It Again by Britney Spears
Ghost by Ella Henderson
Lose Yourself by Eminem
Great Cardio Cool Down Song:  Clean by Taylor Swift
Love this post? You may also love: