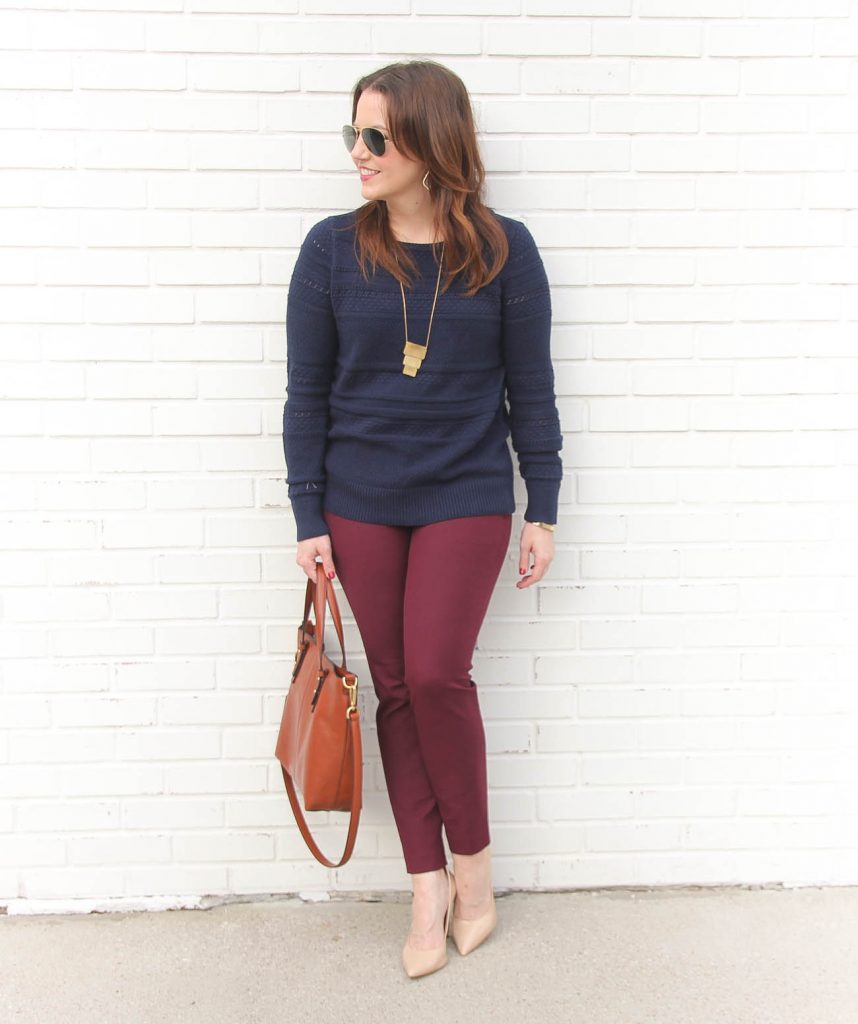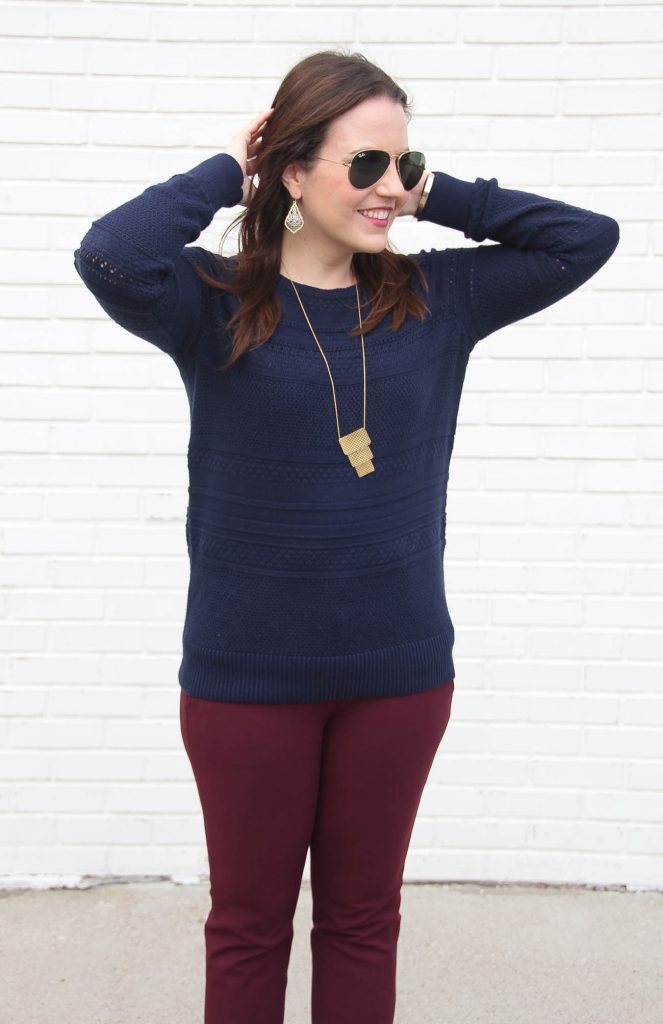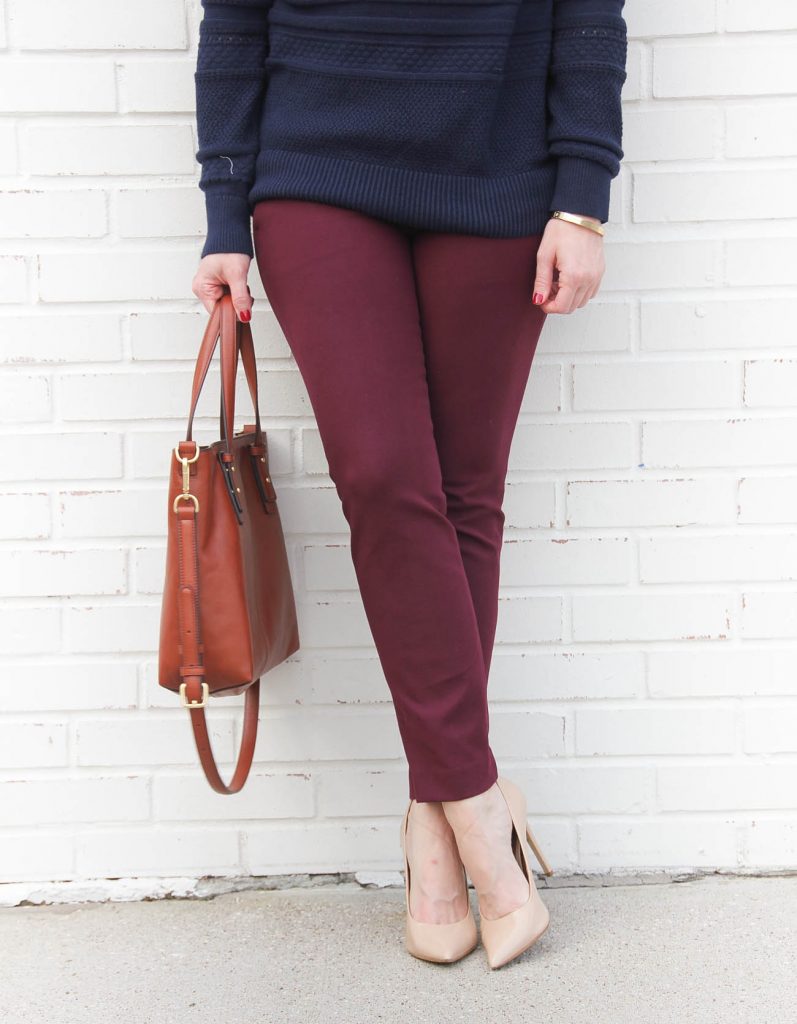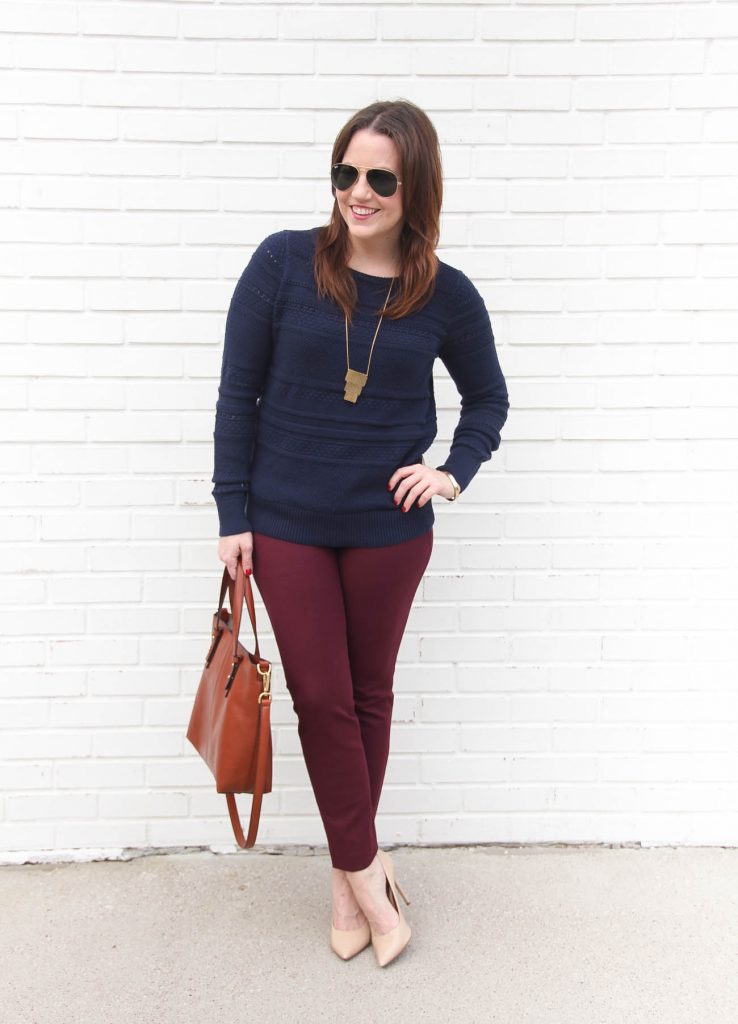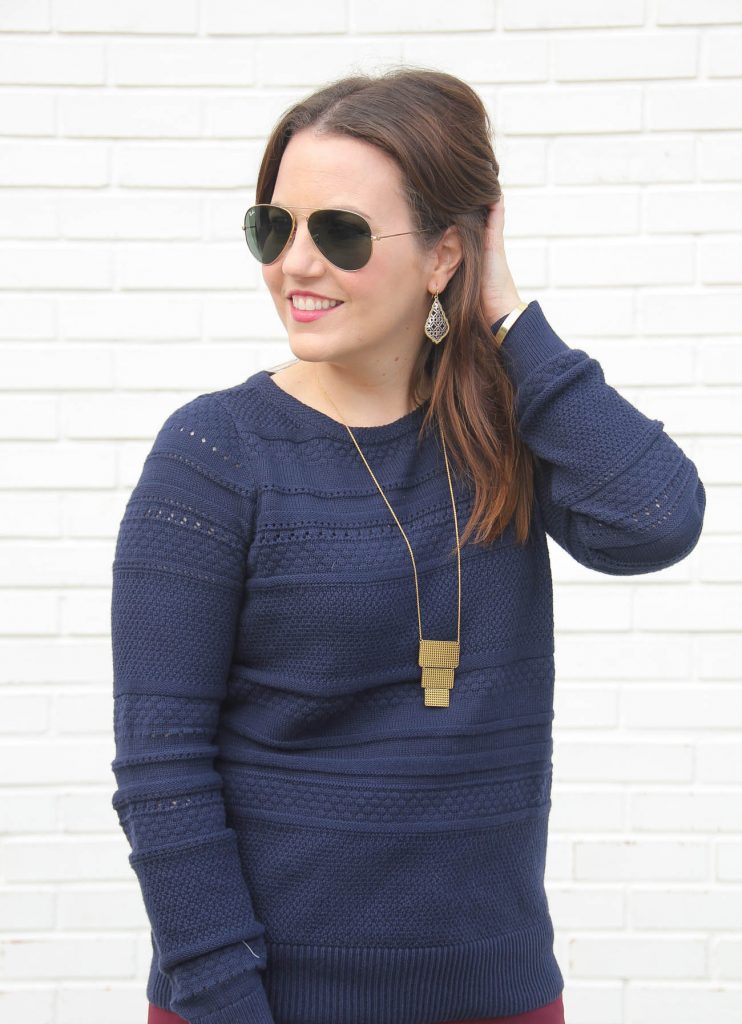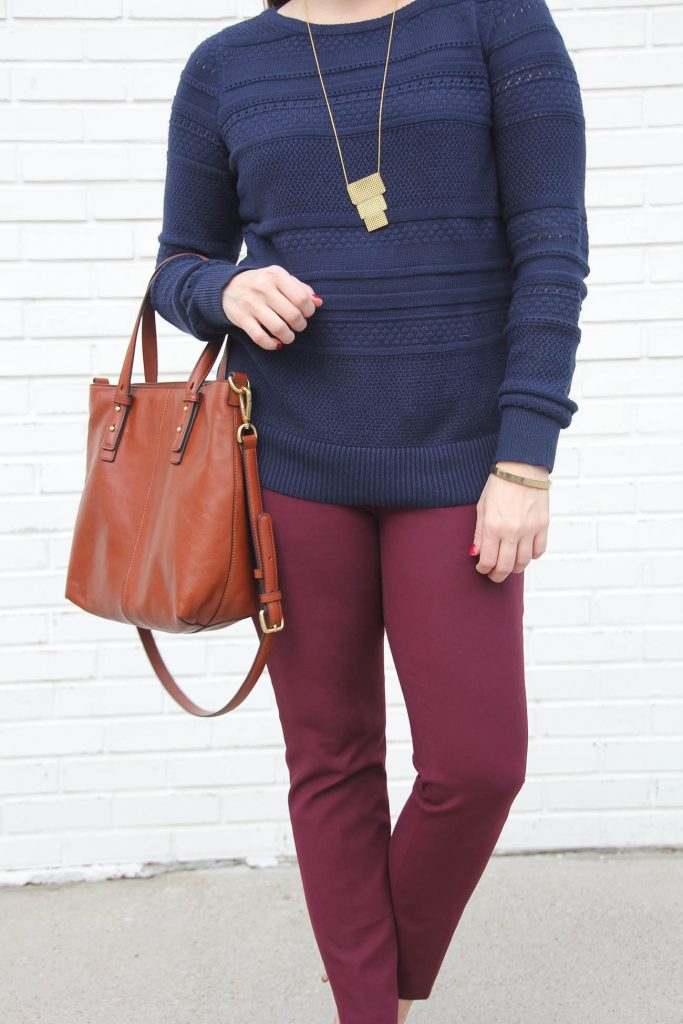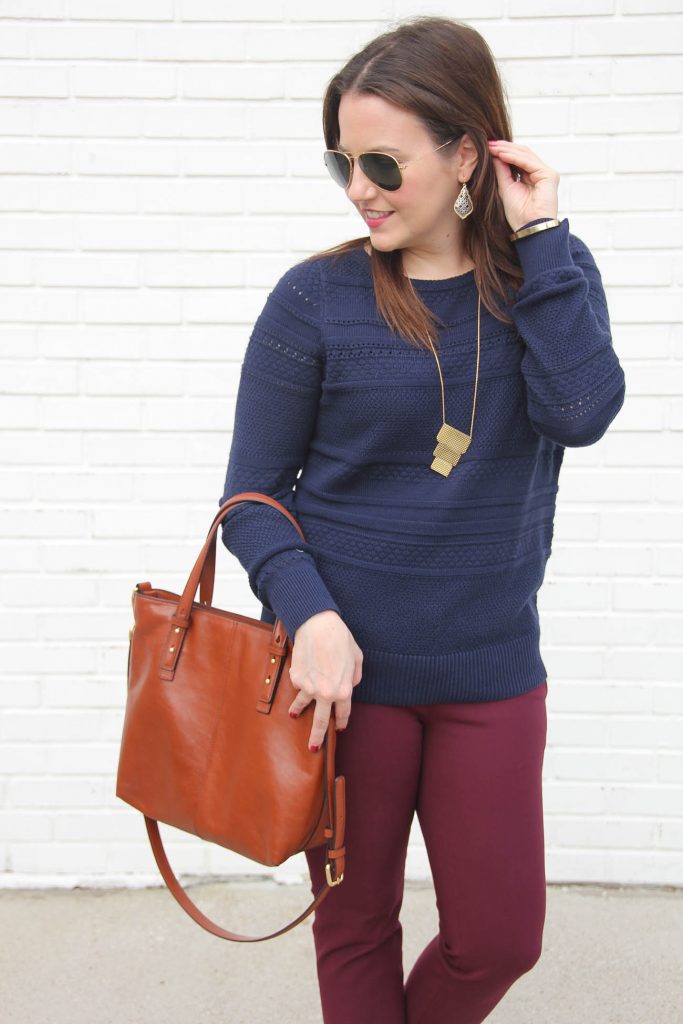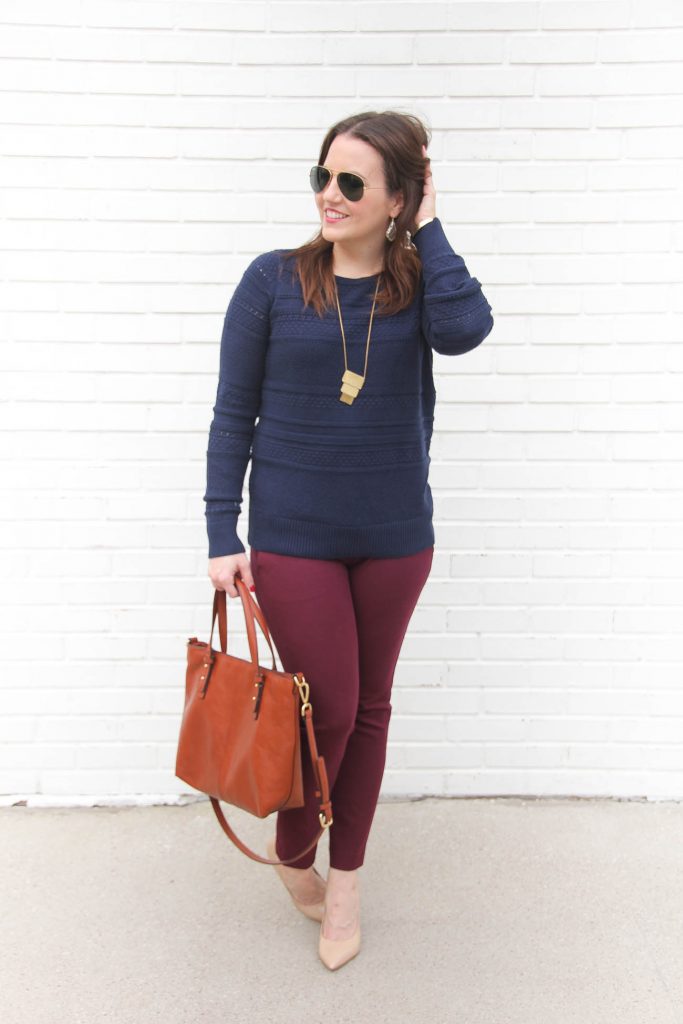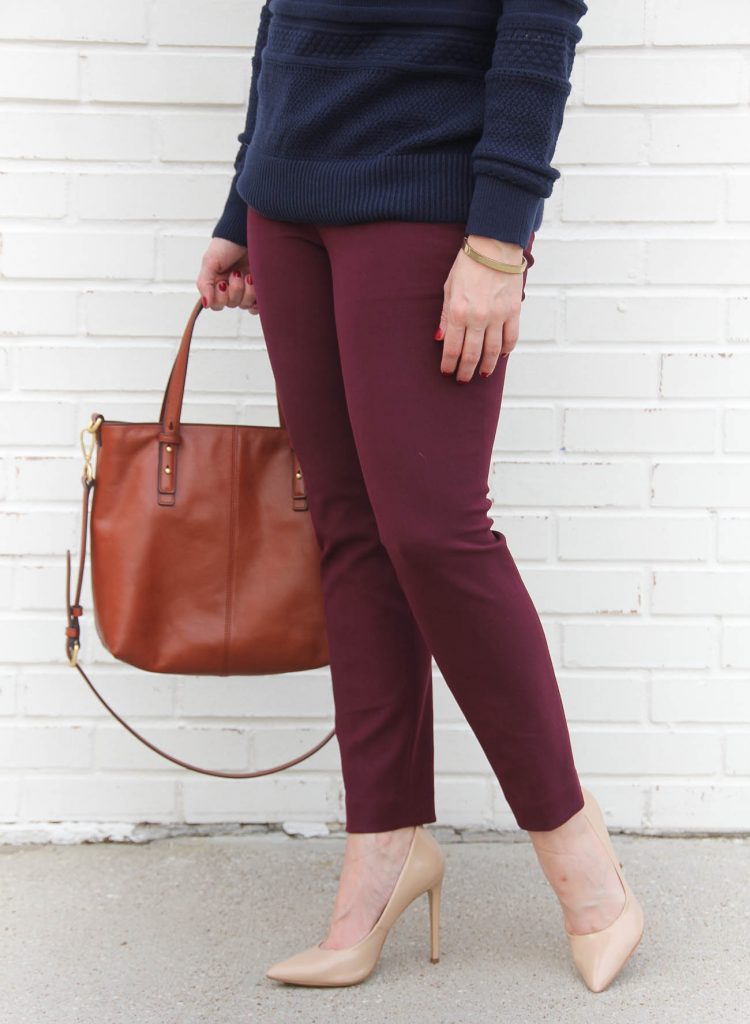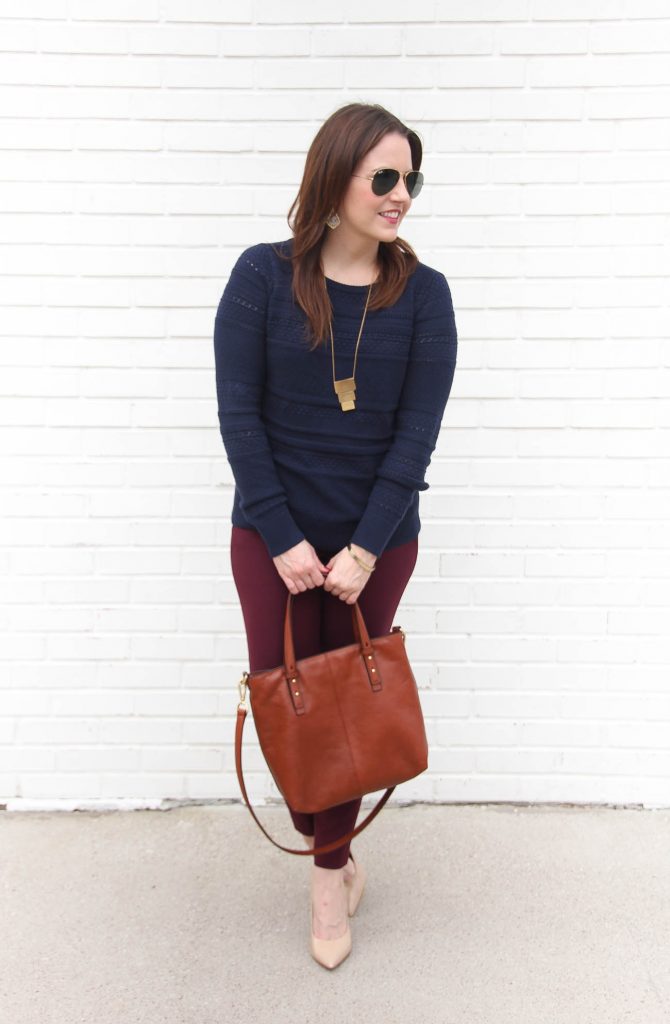 Thanks to a gorgeous plaid I purchased over the summer, I found my two new favorite colors to mix together – navy and burgundy.  My love affair with the color burgundy led me on a hunt to find a pair of pants to wear to work.  I expected to find them everywhere, but I ended up finding them at only one store!  I guess not everyone has an obsession with the color like me.  The basic route would be to pair these pants with black or white which I completely plan on doing, but I wanted to showcase how gorgeous this color looks next to navy. 
Much like I used dark teal and berry pink as a play on traditional Christmas colors in this post, the burgundy and navy could be considered a patriotic nod.  I think the darker more jewel toned shades add a nice sophistication to this little color mixing work outfit.  The pieces may be a basic work look, but the bold color choices make this anything but basic!  I did opt for my pair of basic nude heels to really let the color pairing shine in this look. My sweater is currently on sale, and these pants are currently on major sale at 60% off making them only $26!!  You definitely don't want to miss that price tag!
I hope everyone has a wonderful first full weekend of the new year.  My mom, sister, and I are going on a mother-daughter date to the symphony this weekend.  I haven't been in awhile, so I'm excited.  The one we are seeing is Cirque de la Symphonie all set to film scores.  It will definitely be a fun and new experience! See ya'll back here on Monday.
SHOP THE LOOK
Love this post? You may also love: