Monthly Archives:
January 2017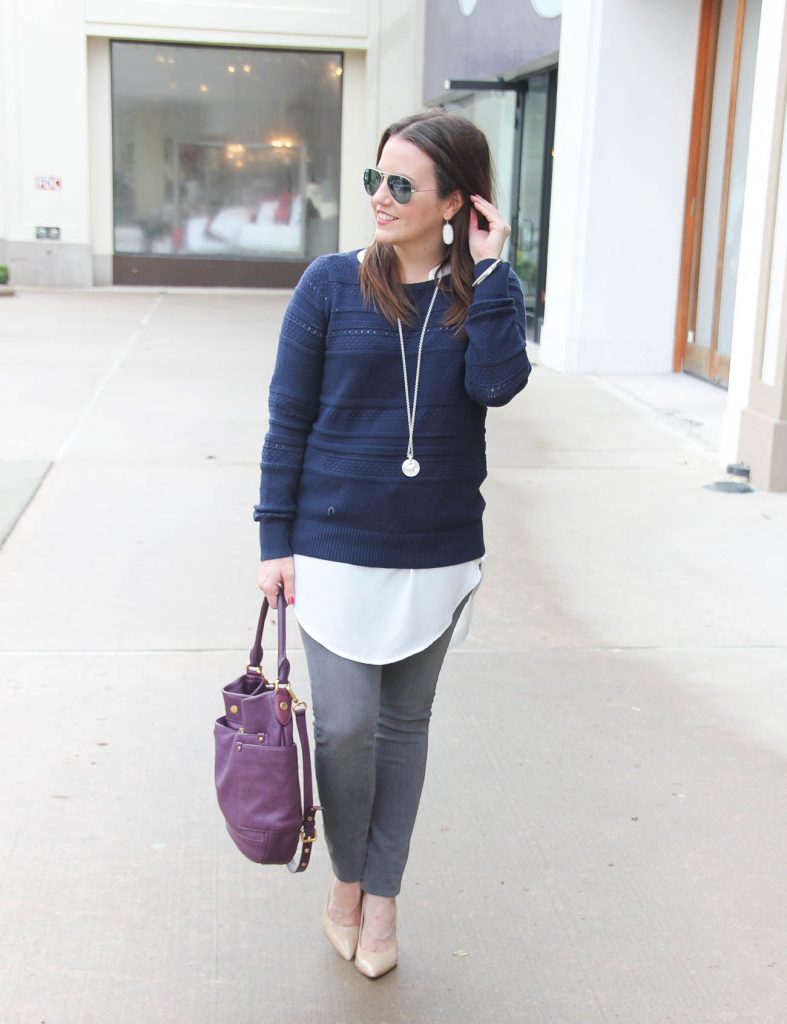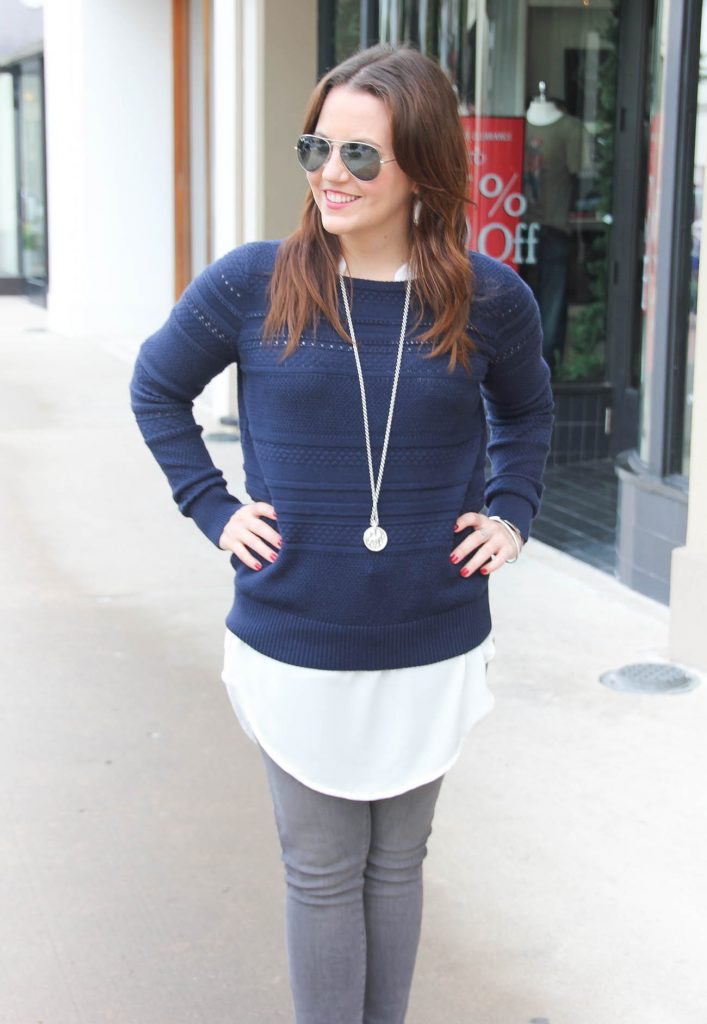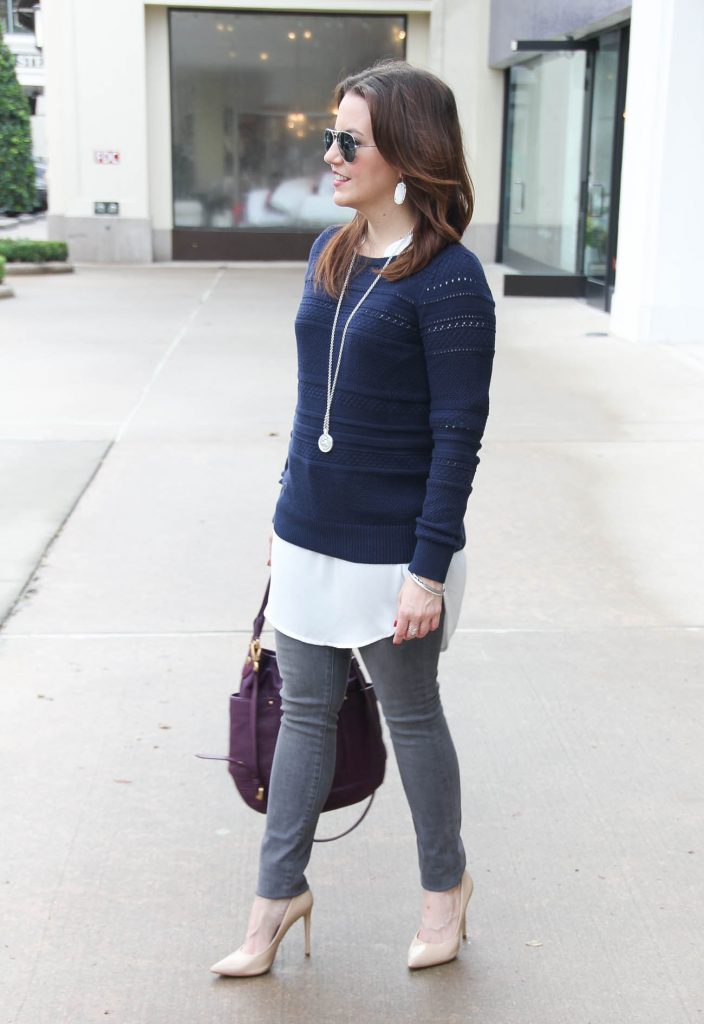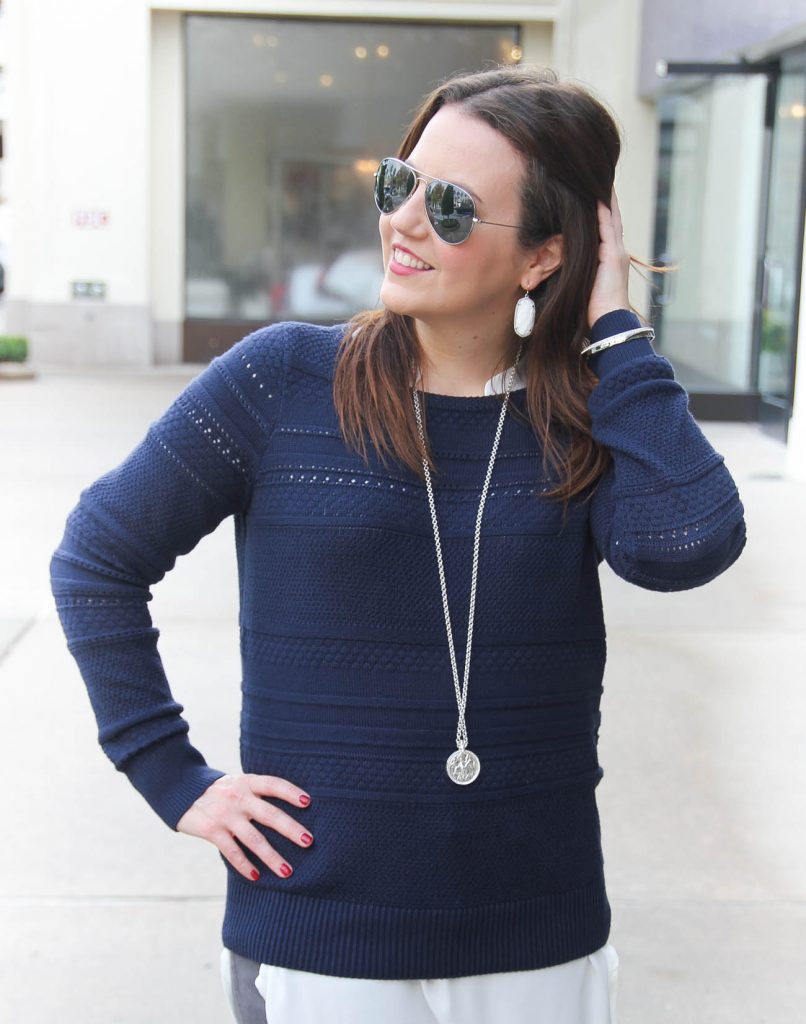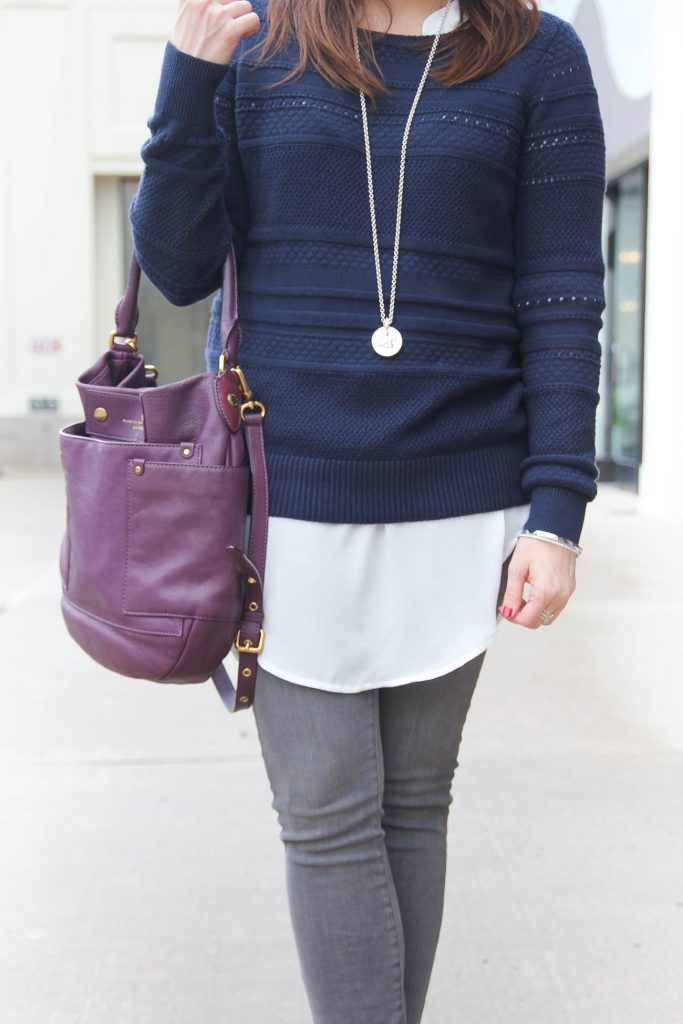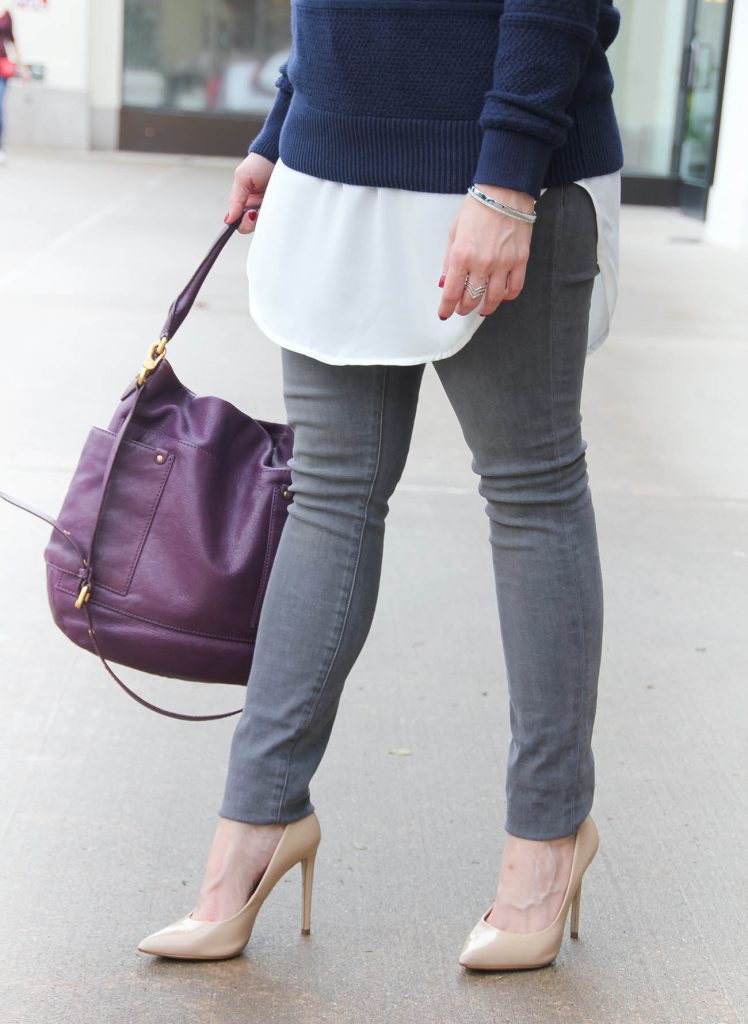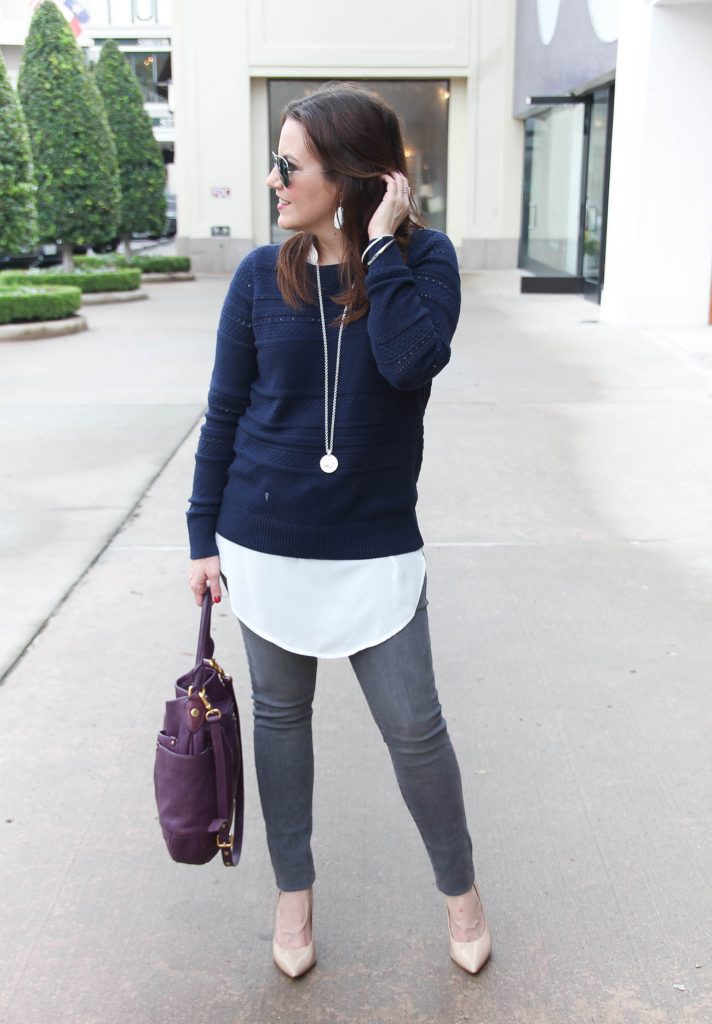 We made it to Friday ya'll!! Seriously shortest weeks always feel so much longer! I have a long to do list to conquer this weekend, and I booked myself for TWO spin classes because I am a crazy person. 🙂 I just have to get through this work day first though.
When I originally purchased this white tunic, a winter layered outfit like this one was exactly what I had in mind.  I really wanted a long top for that perfect layered effect, and I needed it to be long enough to pair with a variety of sweaters.  Because this top is so long and I am so short, I paired it with my skinny jeans and a pair of heels.  It helps to keep everything in proportion and doesn't let the look swallow my shape or size.  Also, can we talk about this navy and gray color combo!?!?!  Every time I find a new color to match with my gray jeans, I think why did I wait so long!  I'm sure it will not be long before I am ordering a second pair, maybe a shade or two lighter for spring and summer.
Ya'll have a great weekend! Thanks for stopping by, and I will see you back here on Monday.
SHOP THE LOOK