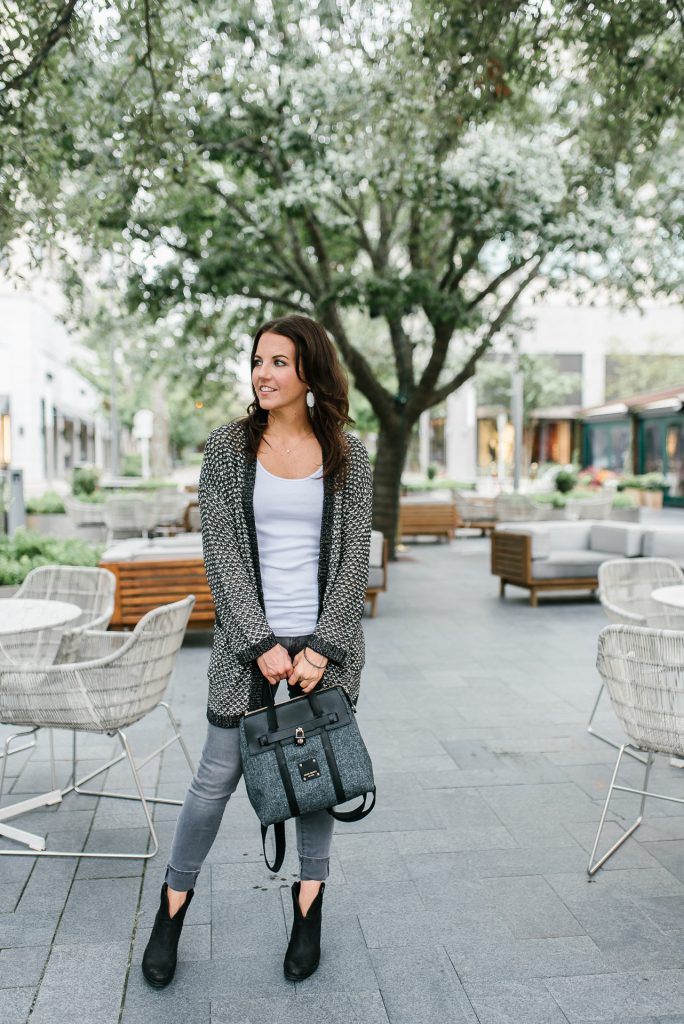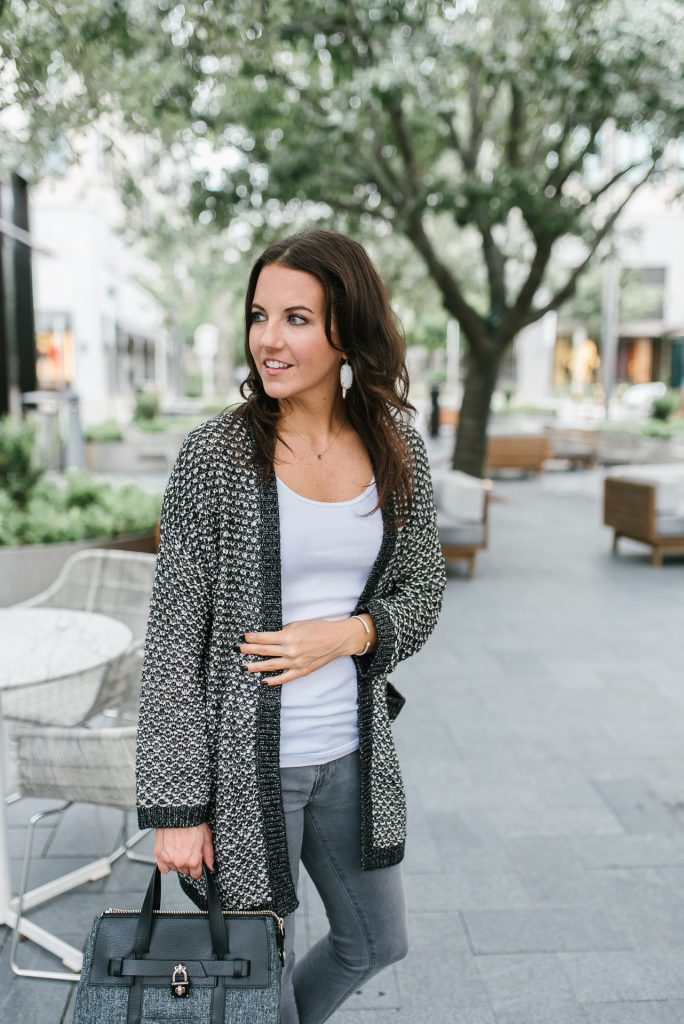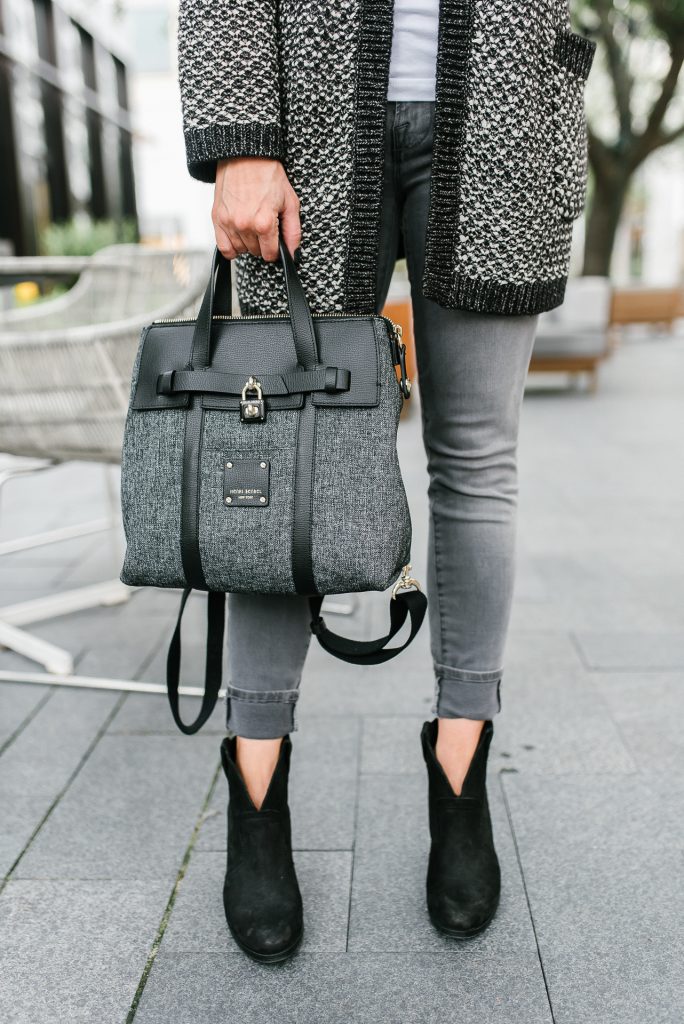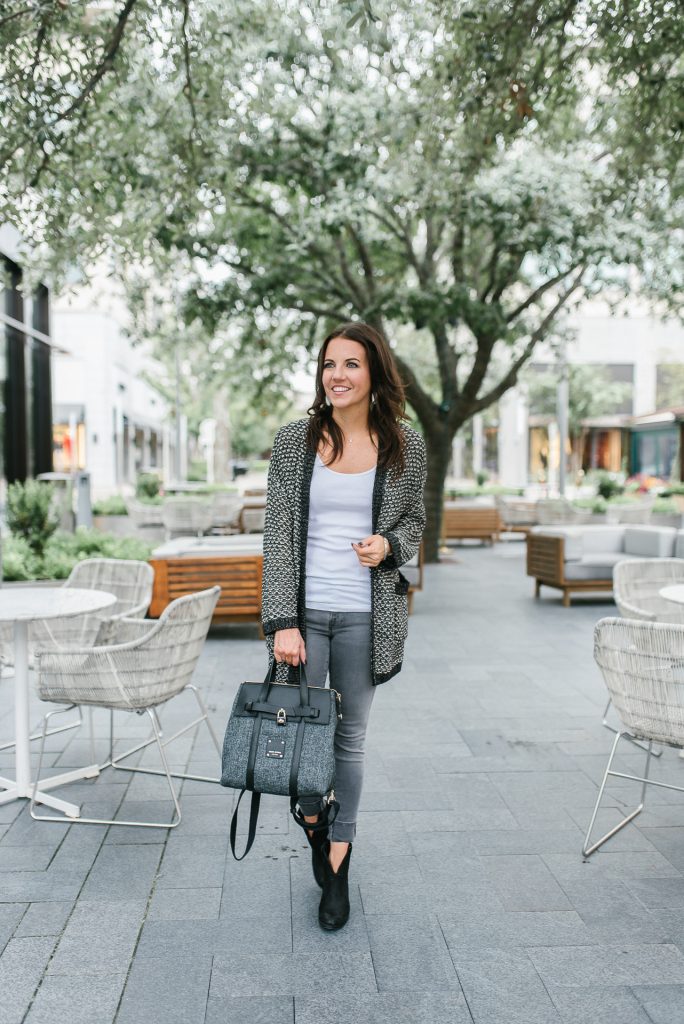 Where are my cardigan lovers at?? I'm loving this gray cardigan for fall. It's more of an open knit so it's perfect for those days when you need a light layer. I love it for the cool morning/warmer afternoon days. Per my usual, I've been loving mixing grays, black and white this fall. It's one of those combos that can look chic even when part of a super casual look like this one.
Also, if you are looking for a good layering tank, I LOVE these. I've worn them a few times on the blog. I own them in a few colors. I love that I can wear my regular bra with these, and that they are a thick material.  The white is not at all see through. They are from Gap, so you can usually find them on sale every few weeks.
I hope you all have a great week ahead! I have another monochromatic style look coming for you later this week, and fun little beauty DIY, stay tuned!
Photography By: Banavenue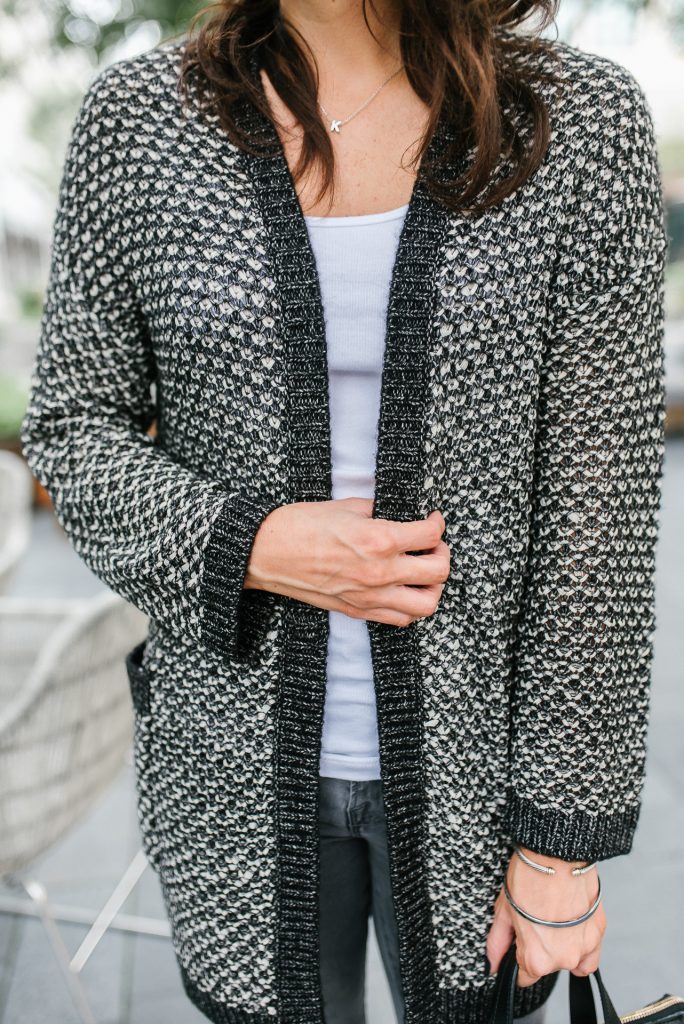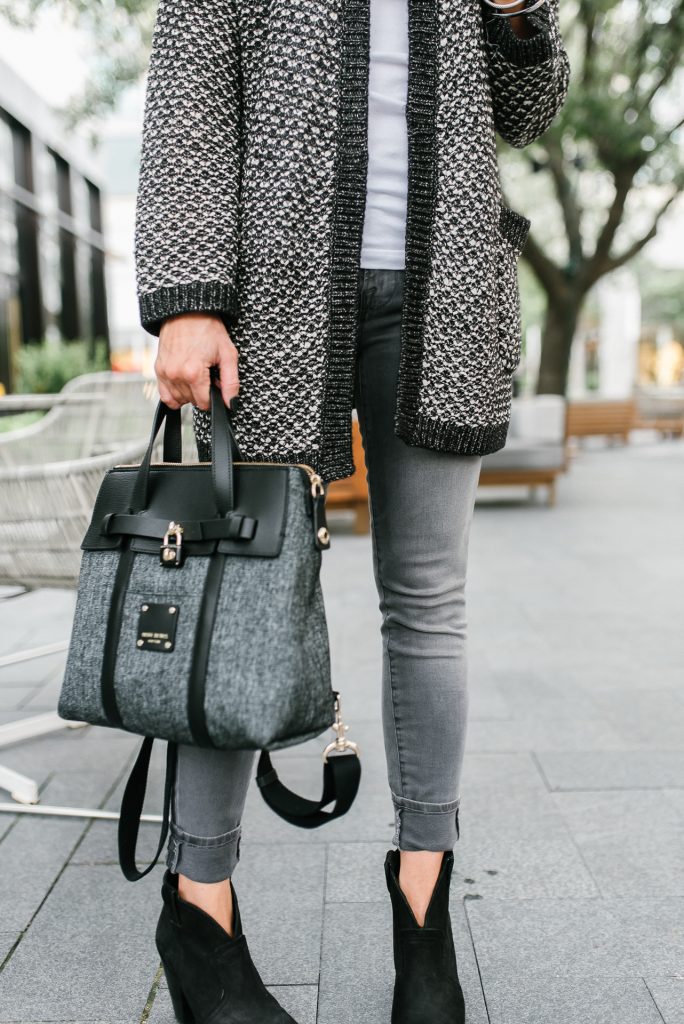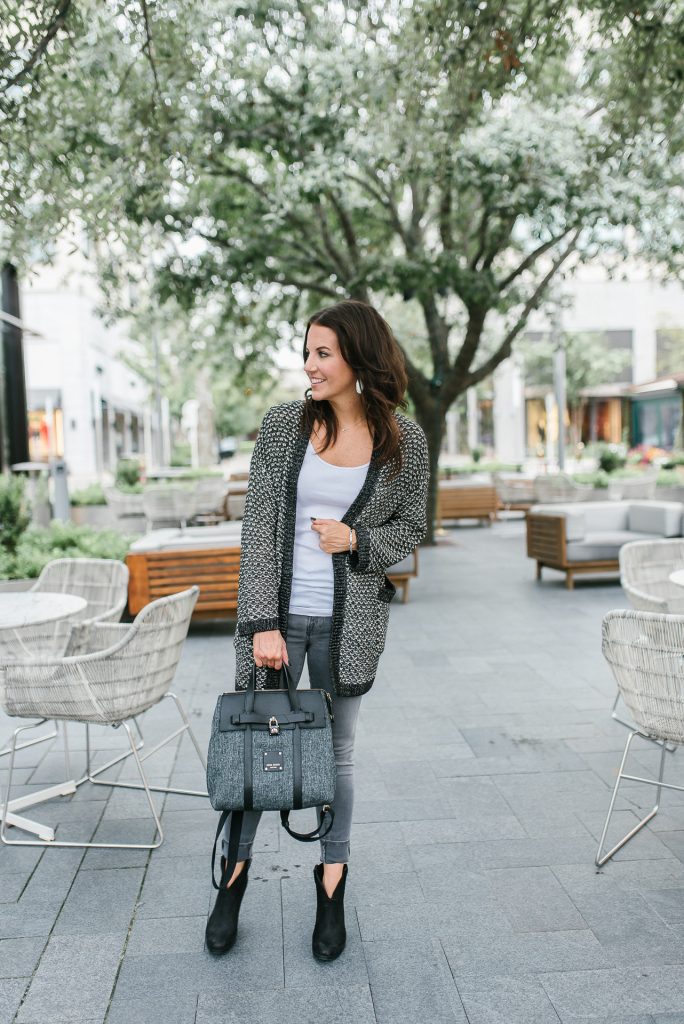 SHOP THE LOOK
Love this post? You may also love: