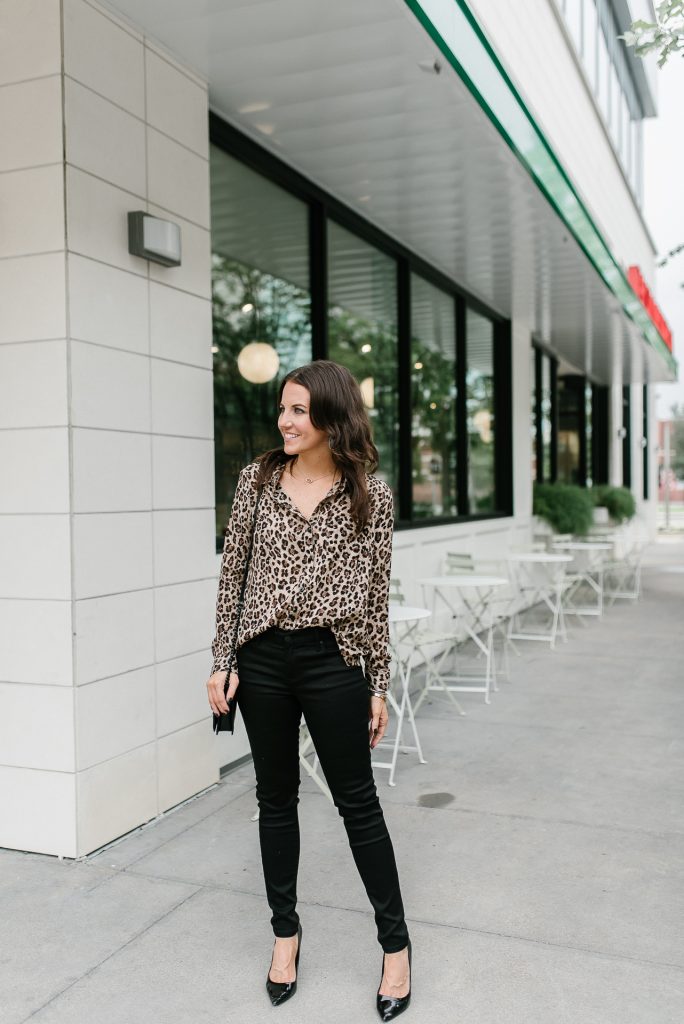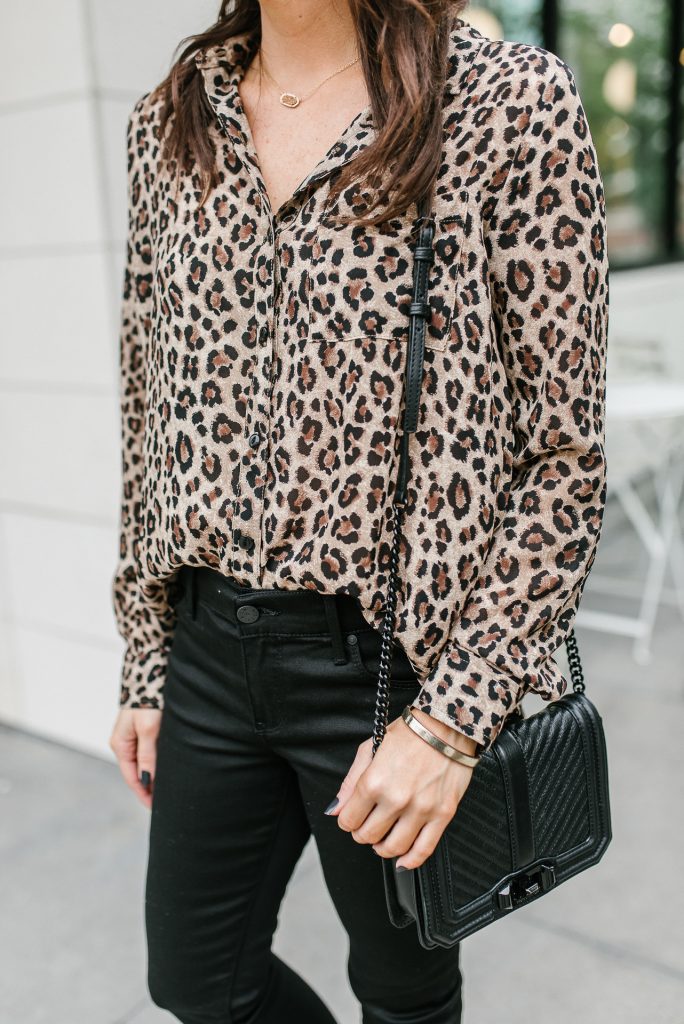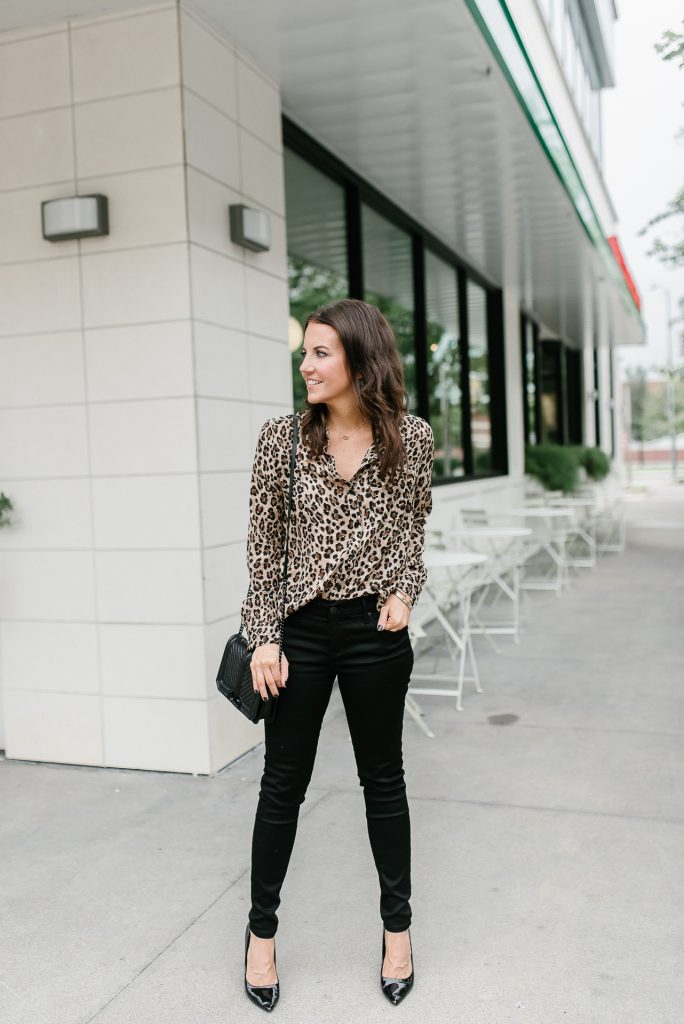 Hello Friday!!  I have had the busiest work week, and I cannot wait to start my weekend.  I just picked up Emily Giffin's new book All We Ever Wanted from the library, and tonight's plans including reading and relaxing with a glass of wine. It's the perfect end to a crazy week.
I'm pretty sure I have found the perfect leopard print blouse under $50.  I don't own too many leopard print pieces because I am so picky about the look of the print.  I don't want it to be too orange, and I want the spots to look natural and not manufactured.  I've been searching for a leopard print blouse to please my picky eye for a few years, and finally found one!  Bonus, it's only $49!  I'm wearing the XS.  It has a loose boxy fit to it.
I paired this print with an all black ensemble, because I think it has such a chic and sophisticated feel to it.  You could also pair this top with a black pencil skirt for work or a black leather pencil skirt for date night.  I've also tried it on with my suede skirt from a couple weeks ago, and they look super cute together.  What's your favorite way to wear leopard print?  Let me know in the comments!
I hope ya'll have a fabulous weekend and thanks for stopping by!
Photography By: Banavenue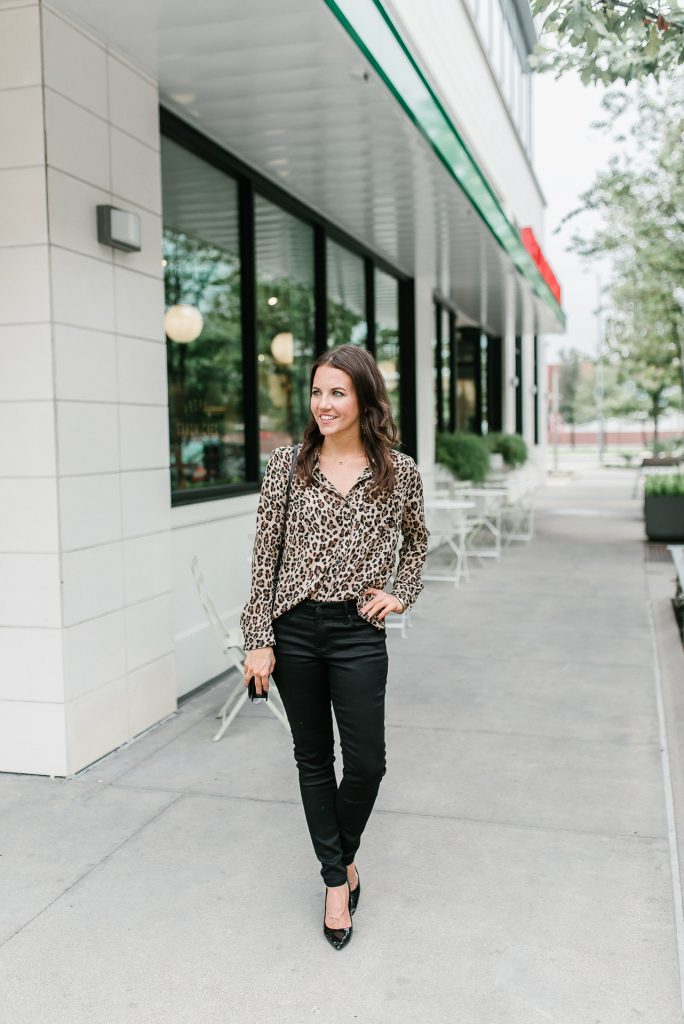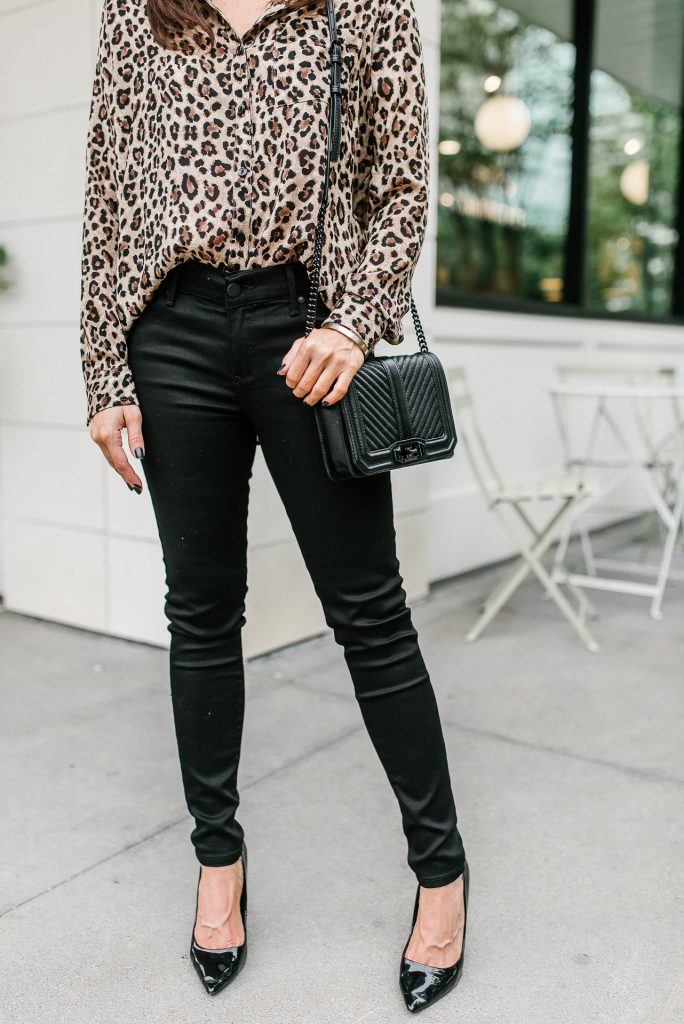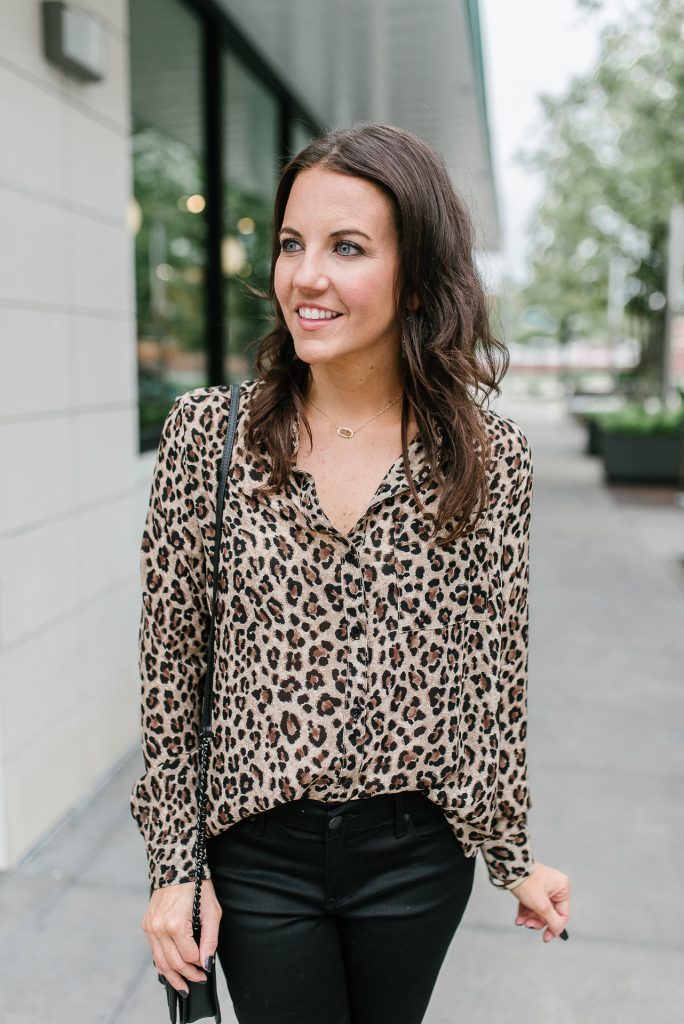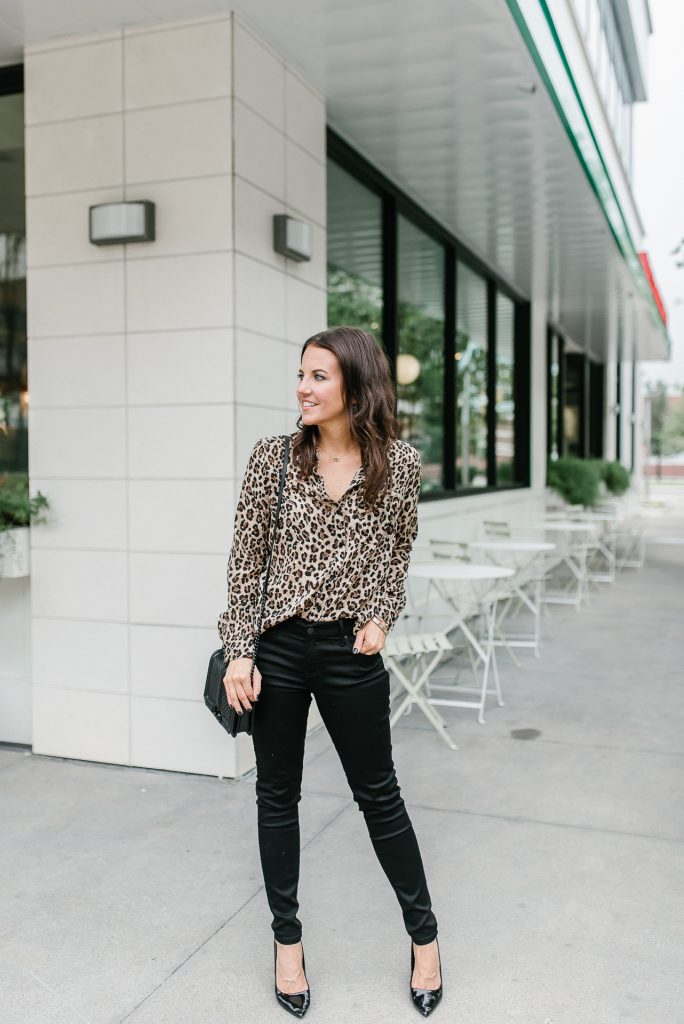 SHOP THE LOOK
Love this post? You may also love: