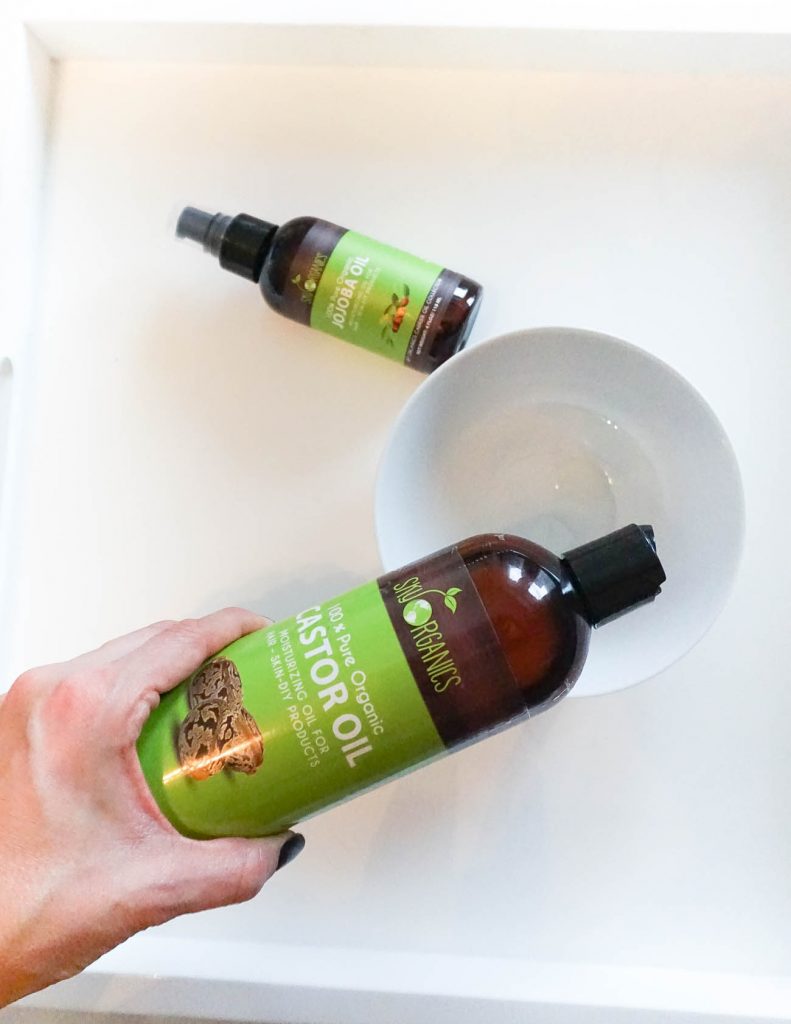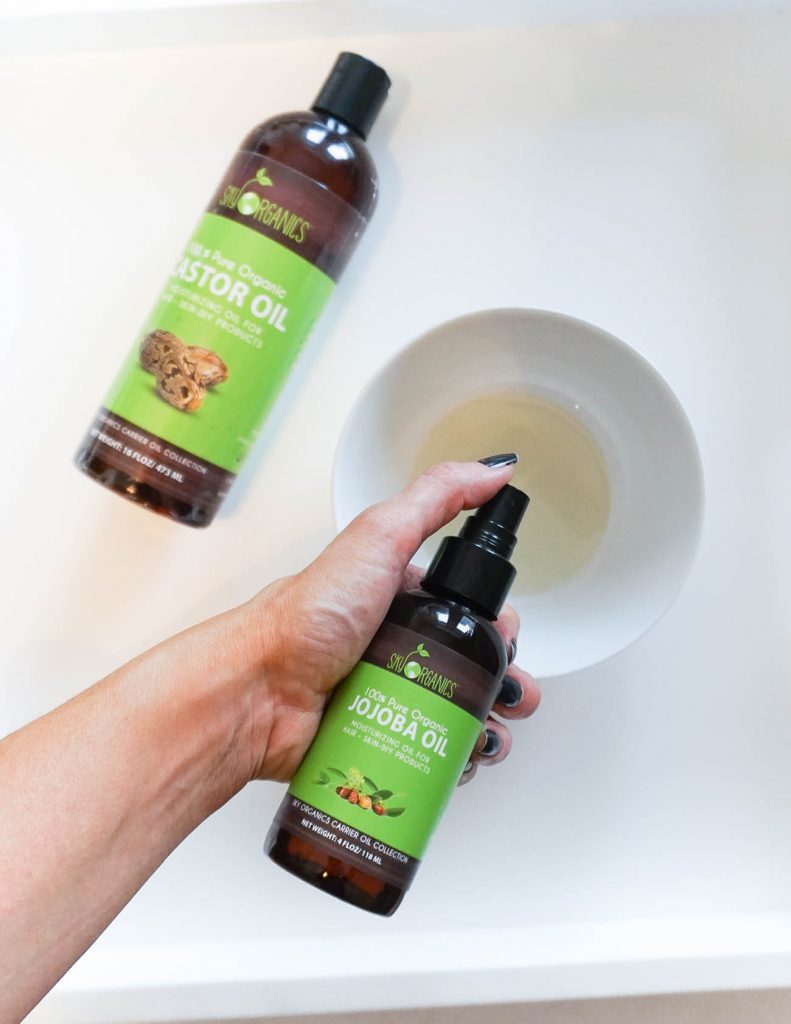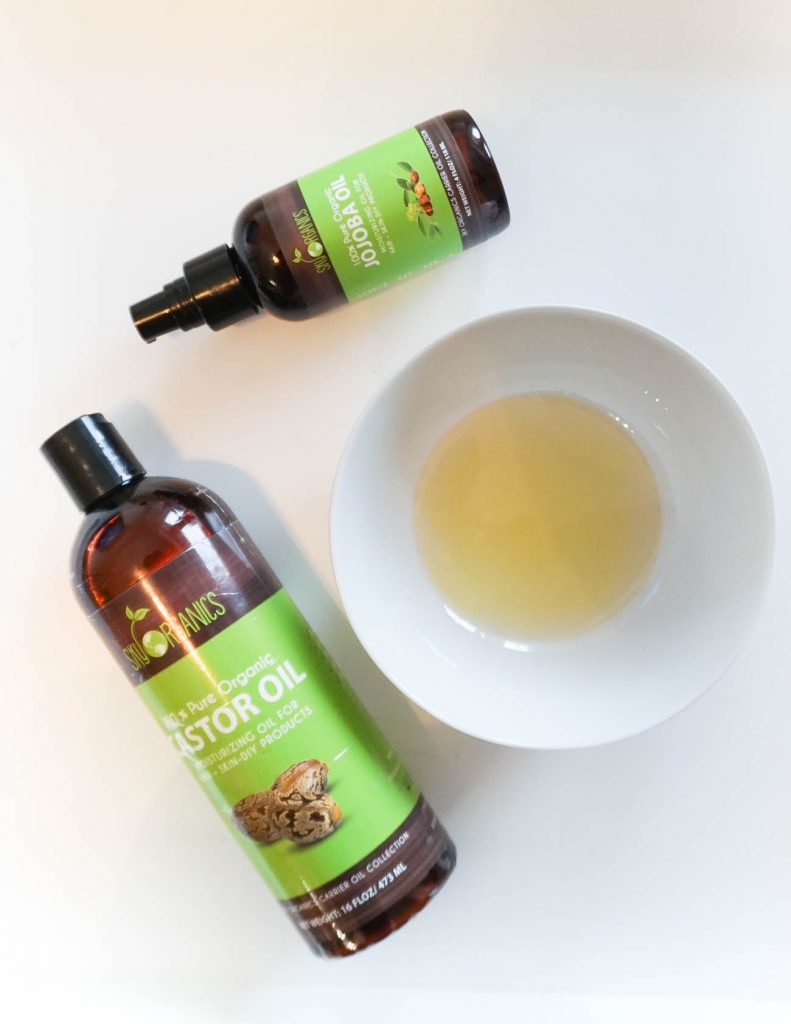 Late last year while working on an outfit round up for the blog, I noticed my hair hadn't really grown in a couple years.  I'd been trying to grow it out, but the pictures proved that was not happening.  I started doing research about products to help with hair growth and learned a little about castor oil.  Castor oil has several uses for hair from stimulating hair growth to repairing existing damage.  My friends over at Sky Organics sent me a package of oils including a few to make an amazing DIY hair mask to promote hair growth.
Ya'll it's a super easy mask to toss together and apply.  You add in 2 parts castor oil and one part jojoba oil.  I usually do about 1/4 cup castor oil and 1 tbsp jojoba oil.  Microwave this combo for about 15-30 seconds, and then let slightly cool so you can touch it.  Then use your hands to apply the oil to your scalp and roots.  If you run out, you can always mix up a little more.  You can also add peppermint oil to the mix for added stimulation and a great smell.
This mask is mainly for your roots and scalp to help promote hair growth from the base.  With this mask, I use coconut oil on the rest of my hair to help heal existing damage and condition my hair.  I found the coconut oil rinses out the best verses using the castor oil on all of my hair.  Once I have all my oils applied, I pull my hair up with a hair tie and apply a shower cap over it to prevent transferring oil to clothes and furniture.  I also carry around a paper towel or small towel, as sometimes the oil will slightly drip around the hairline.  I leave my mask on for 2-3 hours.  I like to do it on days when I'm going to be working on my computer or reading.  I have also taken a nap while the mask was on.
Once your time is up, I rinse off the mask in the shower.  I shampoo twice to make sure I get all the oil out and then lightly condition.  Occasionally, my hair will be a little oilier than normal after that initial washing.  I find a little dry shampoo helps with this issue, but you do want to be sure to thoroughly rinse and shampoo all the oil out.
I try to do this mask once a month, and I definitely noticed a difference.  I also started having friends comment recently about how my hair is looking longer.  It's not an overnight process.  I have been doing this mask for about 6 months.  Castor oil can also be used on your lashes to help them grow!  I have not used it for this, but I have a friend who does and loves it.  Let me know if you have any questions about this hair mask!
Love this post? You may also love: