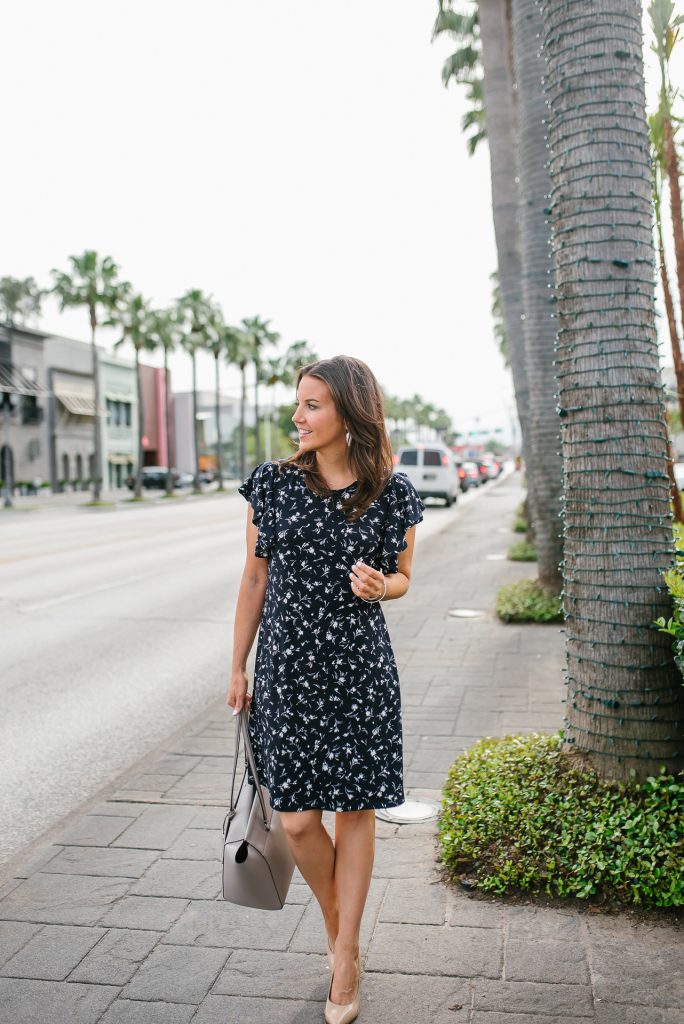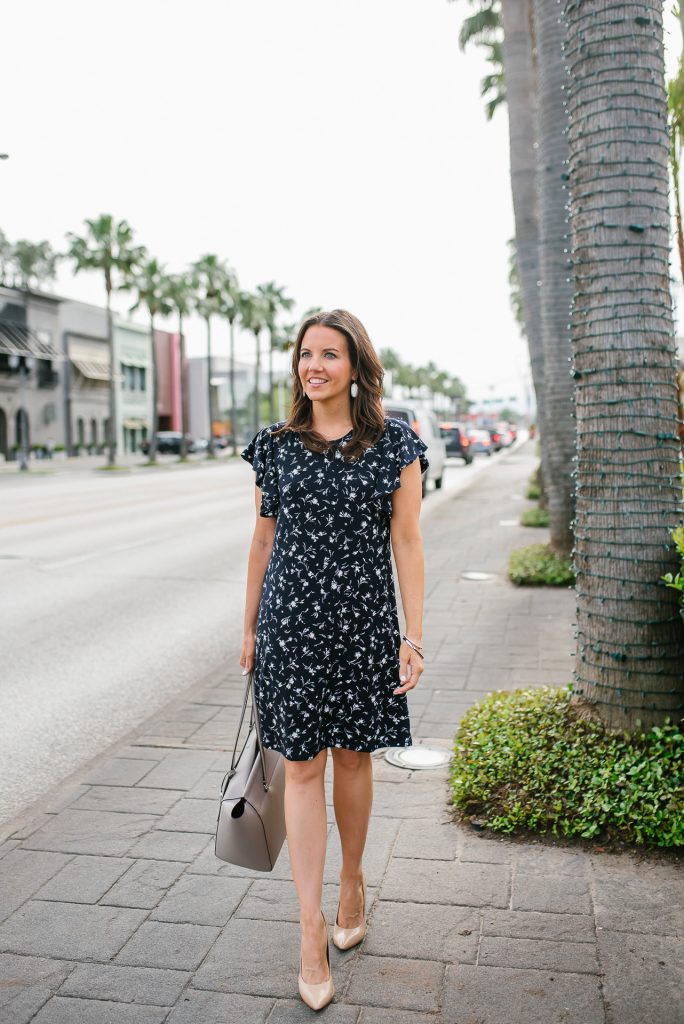 Kicking off this week with a little work wear inspiration for you!  I have been wearing so many skirts and dresses to work lately.  With warm/hot weather sneaking in, I feel this trend will continue well into summer for me.  When shopping for work clothes, I look for a few different things – comfort, washing directions, and does it wrinkle easy.
Most days at work, I sit at my desk working away on my computer.  While I like what I wear to be professional and fashionable, I also want to be comfortable.  You ever have those morning where you consider wearing your pjs to work because you are too comfy too change. I like having comfy things that are also office friendly, it's a win-win!
This navy floral dress is so comfy that I want them to make it in more colors!  It's a super soft and thick jersey knit style material. The fit is a shift style, but slightly comes in at the waist to still give a little shape.  It's probably one of my comfiest work dresses! The print and flutter sleeve detail give it a little feminine flair.
My other favorite thing – it's a wrinkle free work dress!  This fabric is one of my favorites to buy clothes in because it rarely needs ironing.  Occasionally, I run late in the morning and having a few ready to go work pieces is great on these days.
You can also toss on a denim jacket and flat sandals or wedges with this dress and have a ready to go weekend or casual outfit.  Speaking of weekends, how was yours?  I celebrated a few birthdays, ate yummy food, and then ended with a relaxing Sunday at home.  It was a pretty good mix of fun and relaxation.  Hope you all have a wonderful week!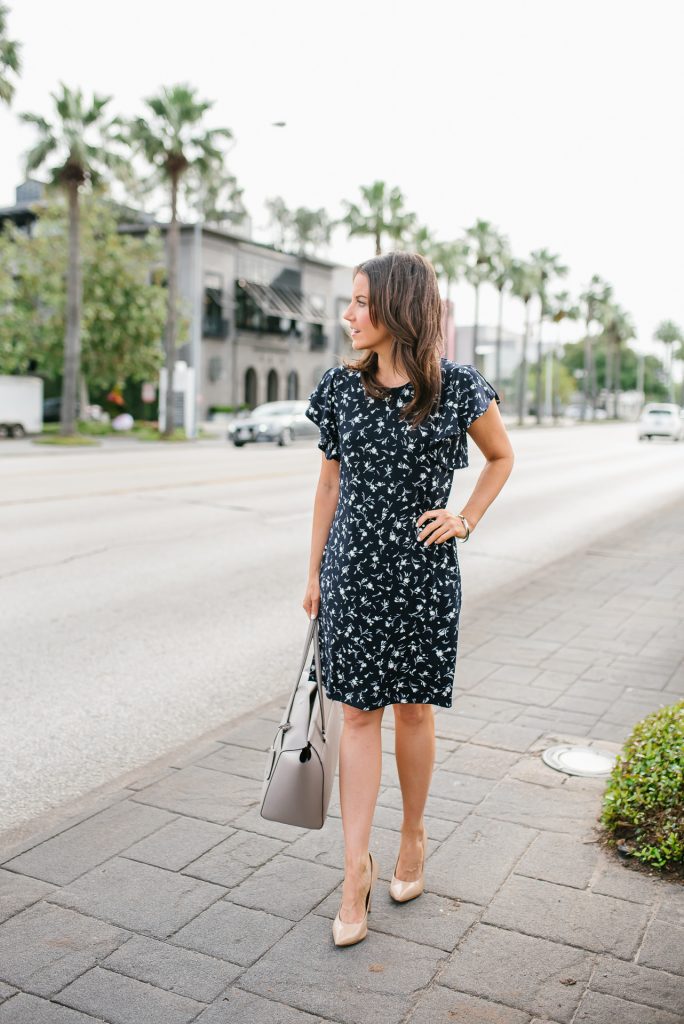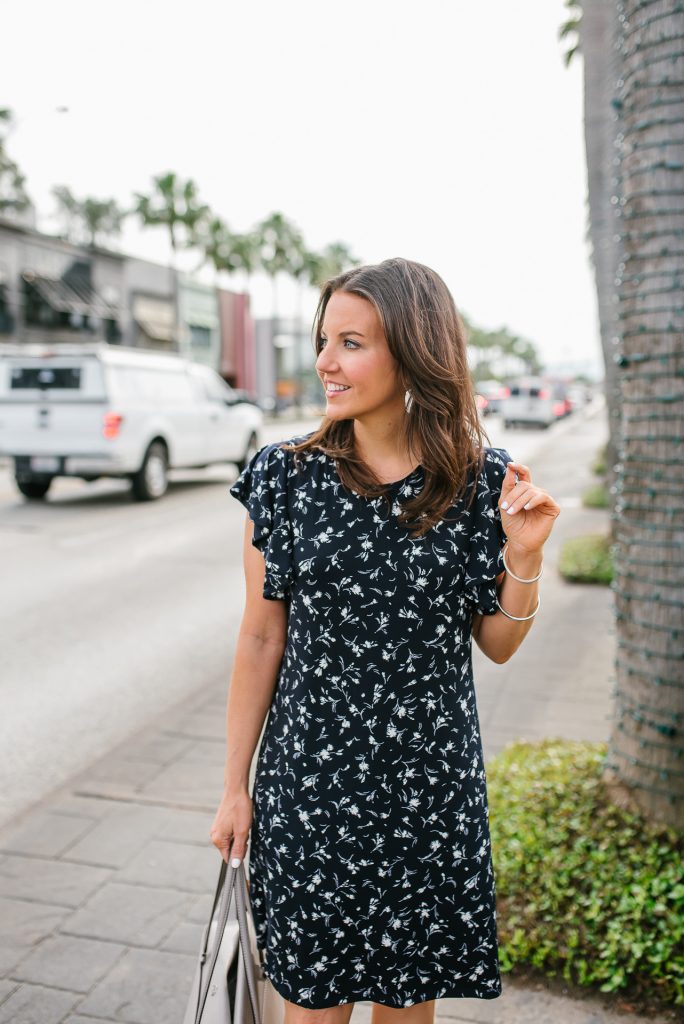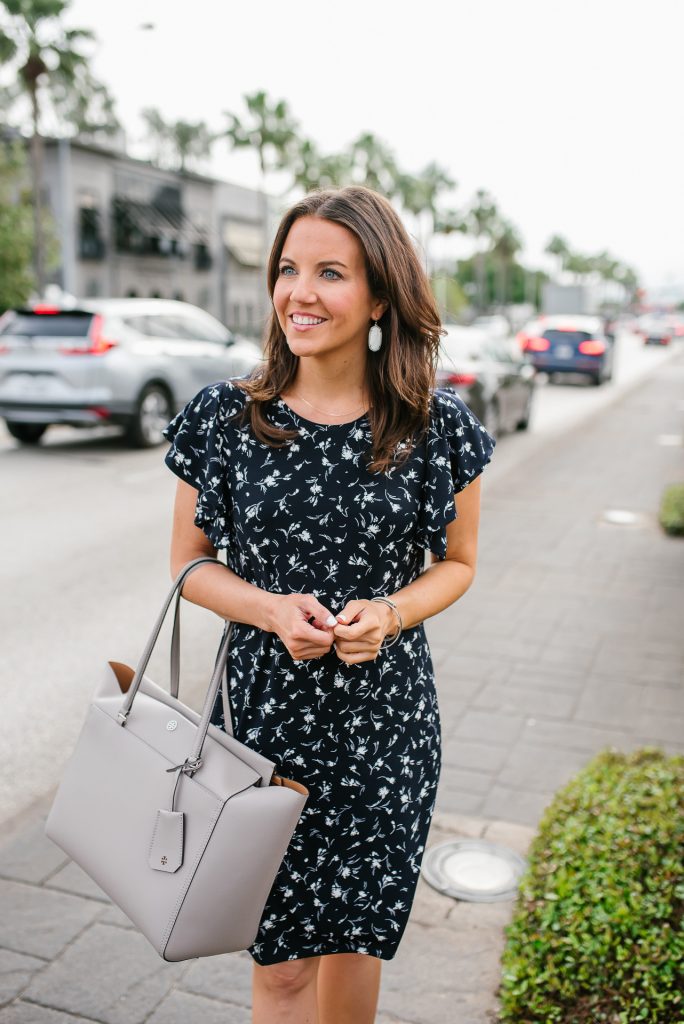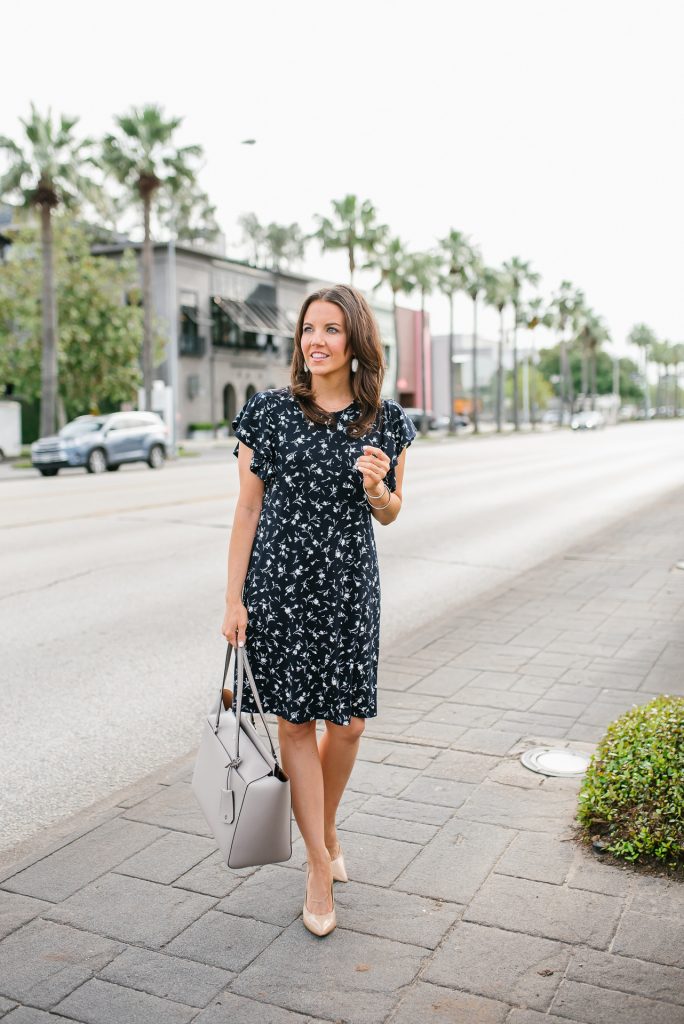 SHOP THE LOOK
Love this post? You may also love: