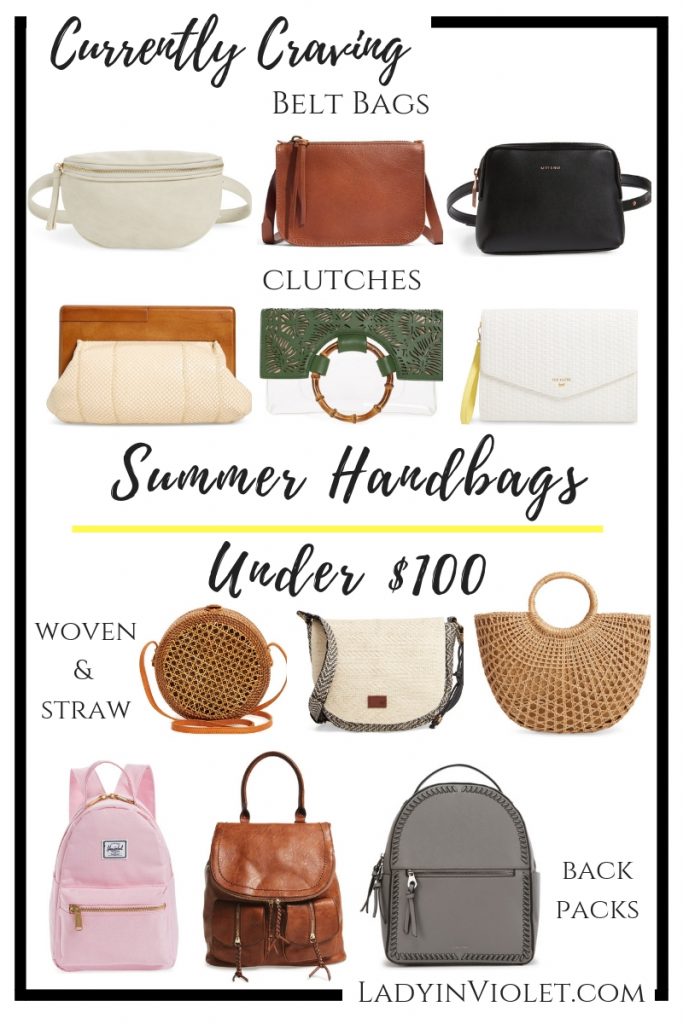 The last accessory I add to every outfit I put together is a handbag.  Some bags are meant to add a statement factor to my outfit, others for their function based on where I am headed, and some to create a neutral point to balance a bold and colorful look.  For most of fall and winter, I carry the same couple of bags.  Once spring and summer hits, I love bringing out all the handbags!  I rounded up a few of my favorite summer handbags under $100 for you and maybe for me too. 😉  I hit multiple needs from trendy statement makers to functional bags perfect for travel and errand running to cute neutrals that will let your outfit shine.
The straw and woven trend is one of my favorites this season.  I picked up this affordable straw bag to also try out the circle trend. It's perfect to add to your casual outfit and your summer sundresses.  I wore my black backpack everywhere during fall and winter, and I would love to get a summerier one this season.  It's perfect for running errands ands travel.
A crossbody bag is hands down my favorite purse style.  It's perfect for mix and mingle parties so you have free hands for drinks and handshaking, and it works for errands like grocery shopping where you also need use of your hands.  I really want to try the belt bag trend because I find the perks to be similar to my crossbody perks.
What's your favorite handbag to carry for the summer?
SHOP THE HANDBAGS

Love this post? You may also love: