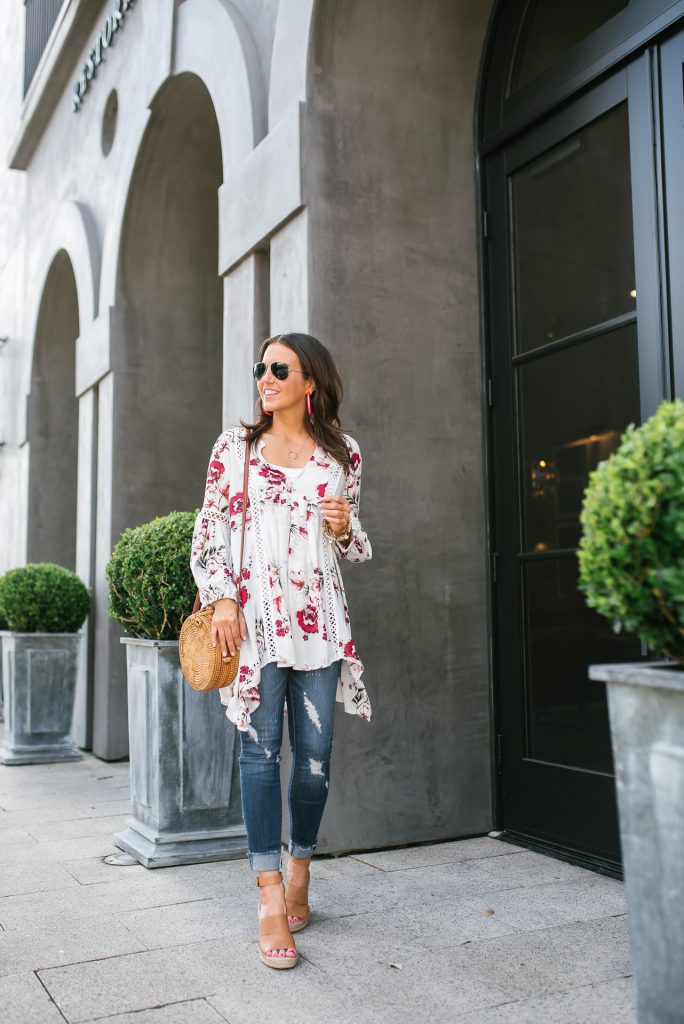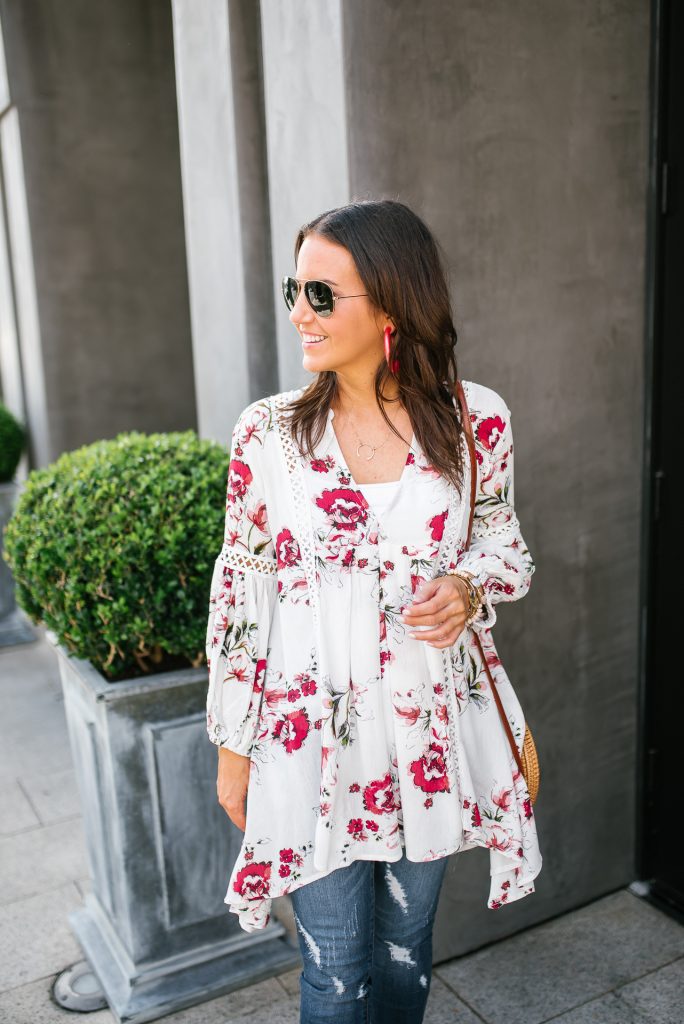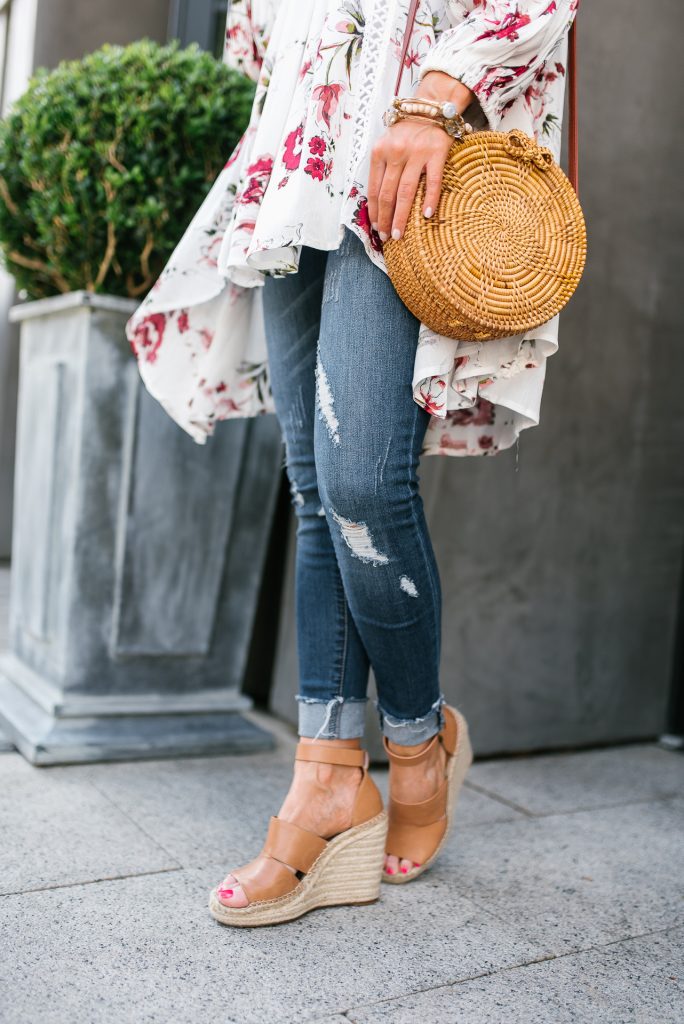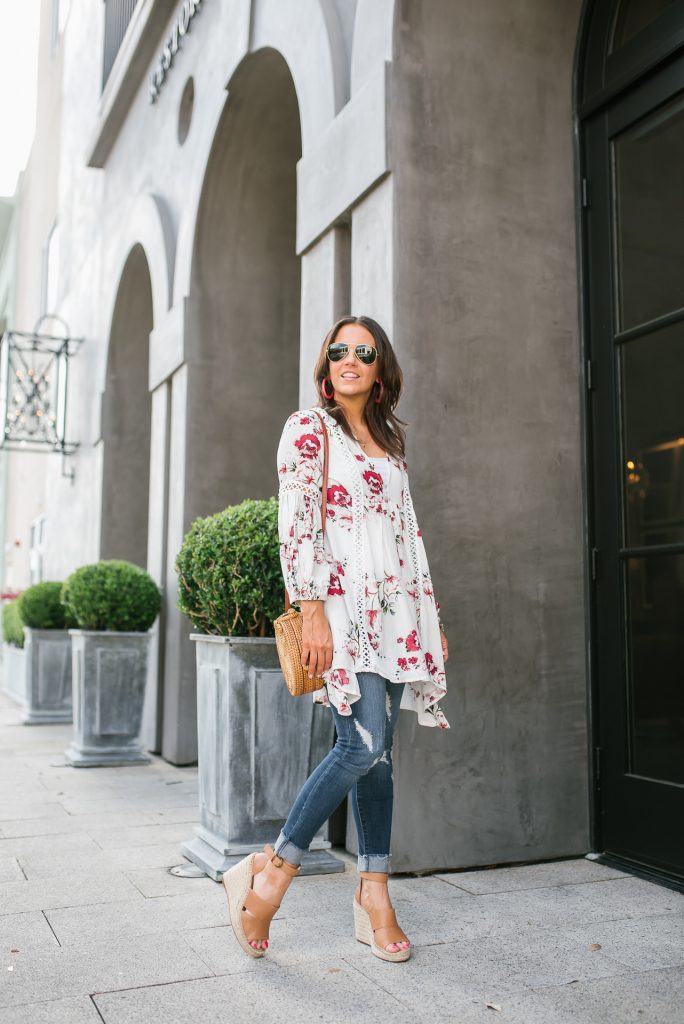 Happy Friday friends!!  We have had a rainy few days here in Houston with a few areas having flooding issues.  My weekend plans are currently on wait and see mode to see how the next few days of rain unfold.  Luckily, no flooding where I live just lots of rain and thunderstorms.  The rain did give me a chance to try out my new rain coat though, and it held up to to my rainy dog walks.
Now I am happy to take a break from the rain and talk about this outfit.  Long flowy tunics have been on trend for a few seasons, and I wanted to share a few tips on the best way to wear these longer tops for all my petite friends out there.  A petite height paired with a long, oversized top can sometimes make you look shorter or wider. The trick is all in how you style it.
First, you want to keep an eye on your proportions.  An oversized item is best paired with a fitted item to balance your proportions out.  For an oversized top, I like to wear a pair of skinny jeans or pants.  For a an oversized bottom like a flared skirt, I would opt for a fitted top.  If you wanted to do shorts with this top, you could also add a small front tuck to take away some of the front length of the top.
Second tip, opt for a shoe with height.  The height of the shoe will add length to your leg and help prevent the stumpy look that sometimes happens with petite height and long oversized tops.  If you aren't up for a wedge or heel, try a neutral pointy toe flat or a front tuck on your top to decrease the length.
Do you have any tips or tricks for styling a long and oversized top?  Share them in the comments below!
I hope you all have a fabulous weekend.  For all my Houston area readers, stay safe and dry!
PHOTOGRAPHY BY: Banavenue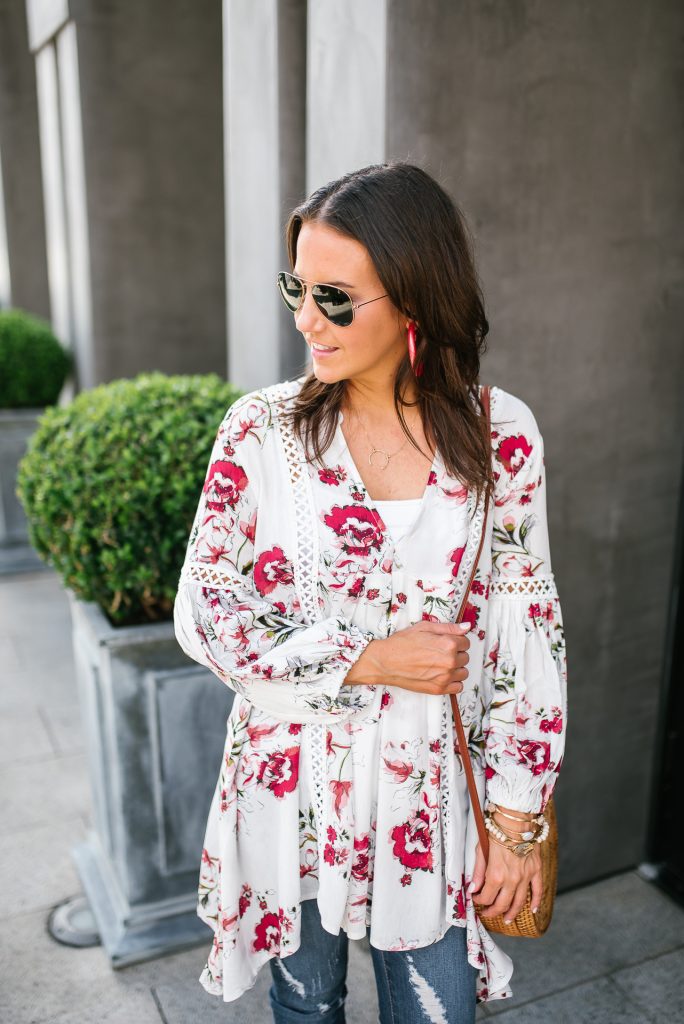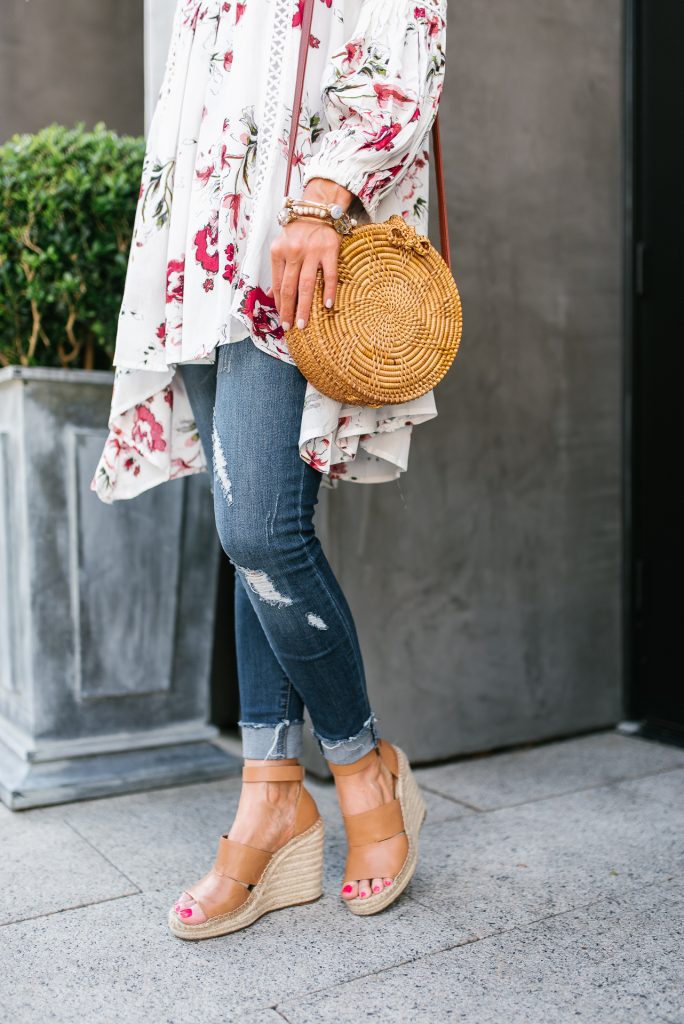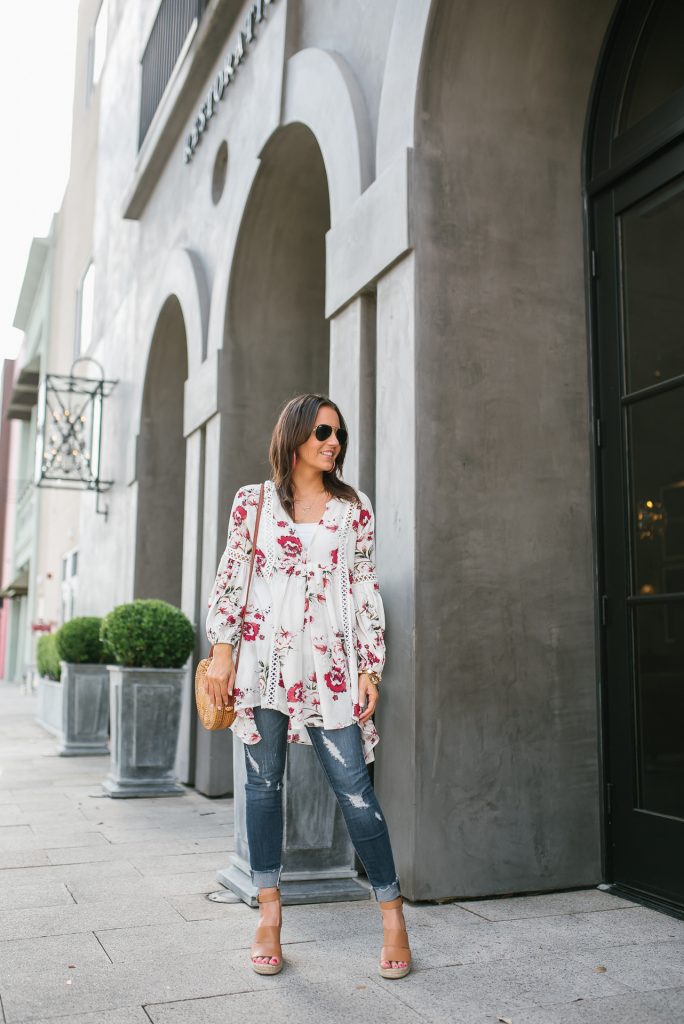 SHOP THE LOOK