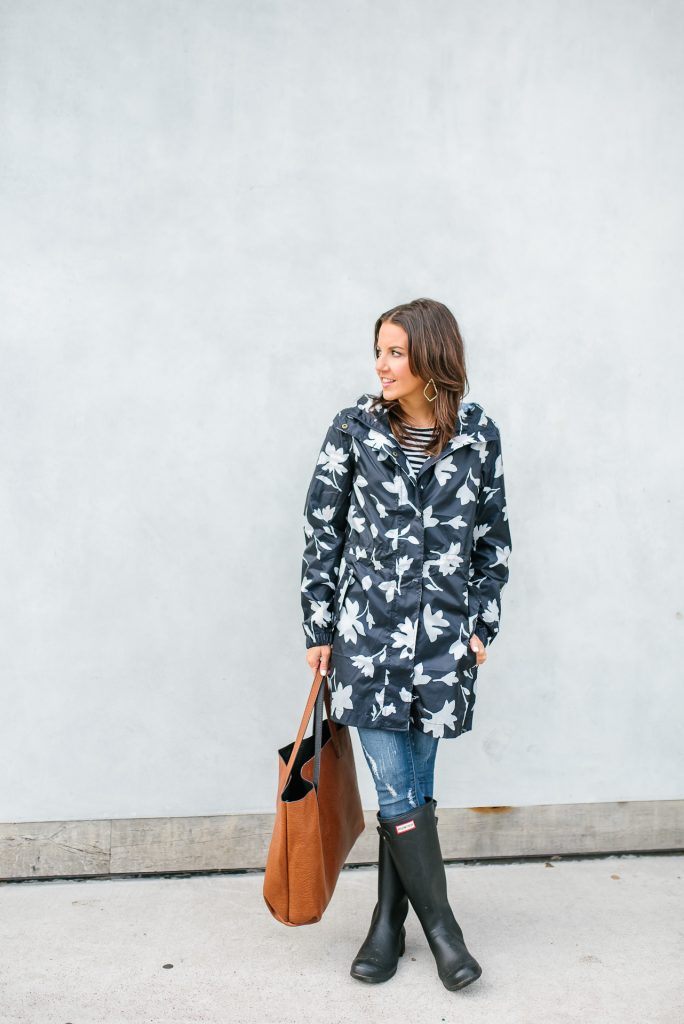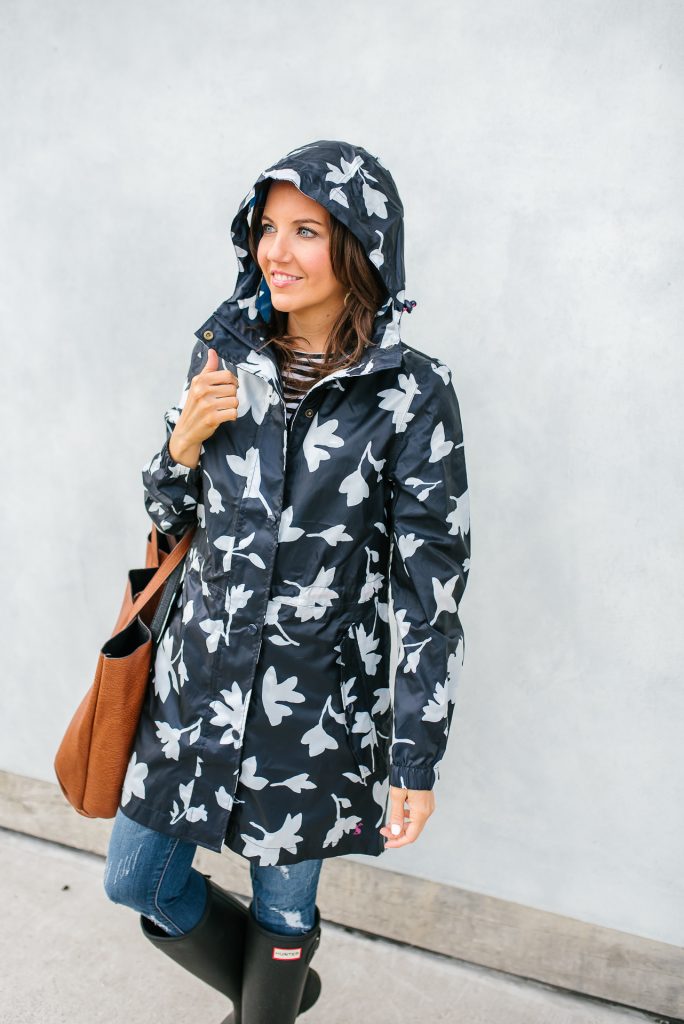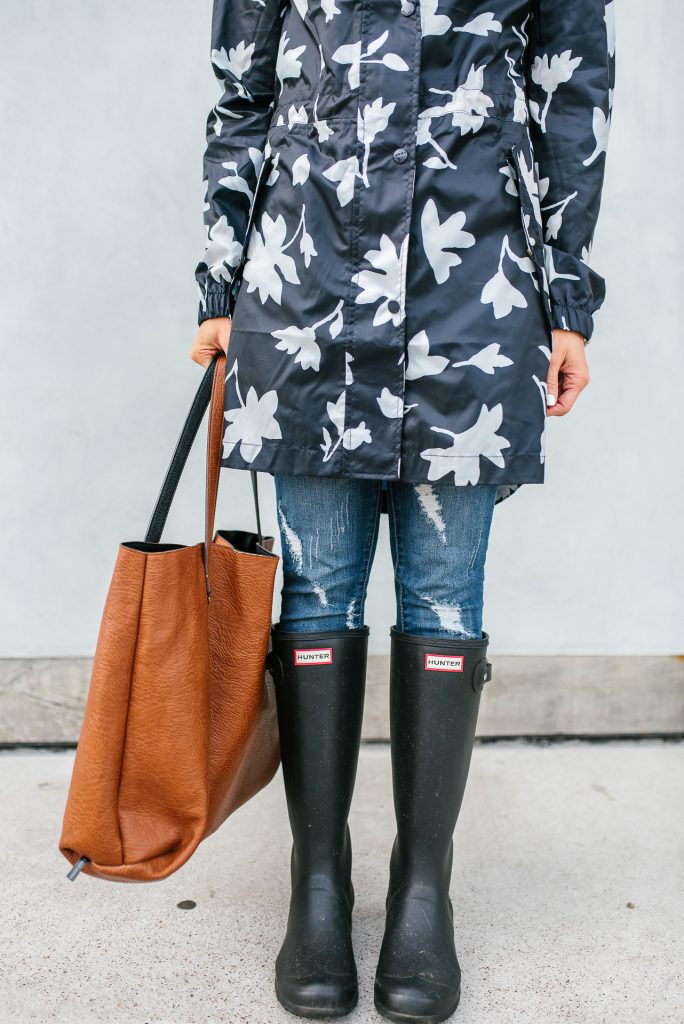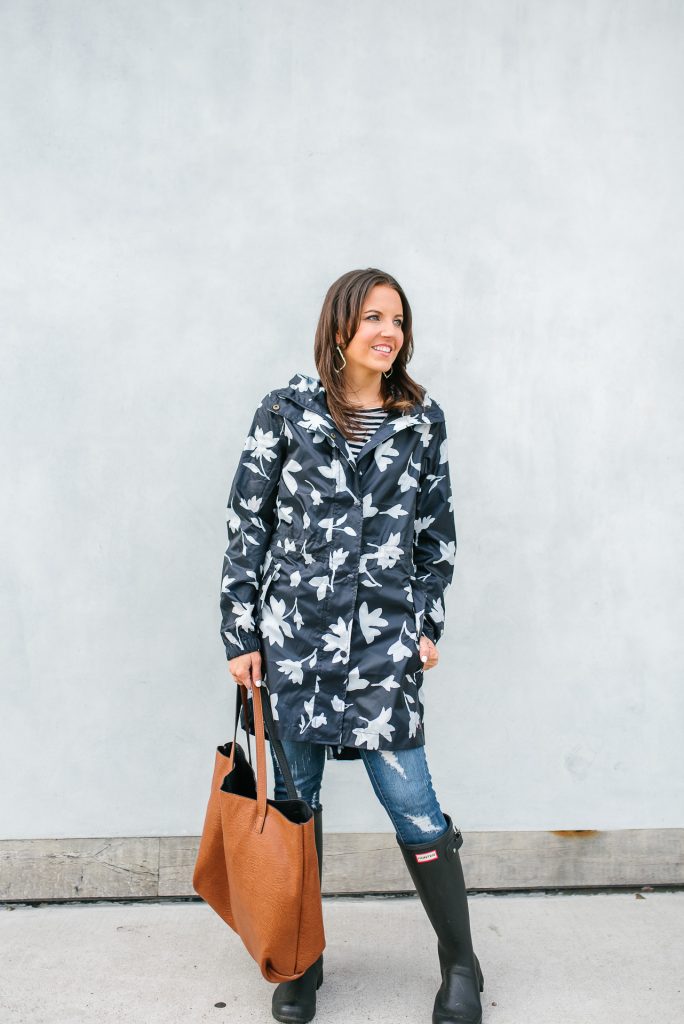 A little thing about Houston, it rains here quite a bit!  A small but heavy rainstorm can easily cause mild street flooding.  For a few years, it seemed we had some sort of bigger flooding event at least once or twice a year.  Spring and summer seem to be when we receive the most rainfall, usually starting around April and running until the end of September.  Being on the coast, some of our rain comes in from tropical disturbances in the Gulf of Mexico and occasionally a hurricane.
I honestly never really noticed how much it rained here until I became a blogger.  I shoot the majority of my posts outdoors, and a rainy day equals a canceled shoot.  You really start noticing how many rainy days you have when you need to go outdoors to shoot an outfit.
Over the years, I have built up a few rainy day must haves.  This year I crossed another item off my list with my new lightweight raincoat.  I've been wearing my sorority weatherproof parka for YEARS, and I kind of figured it might be about time to retire it!  I really wanted something that was more like a long jacket and lightweight since I would needed it mainly during warmer months.
This Joules Right as Rain jacket is exactly what I was looking for!  The material is thin and not heavy, so perfect for days with both heat and rain.  It also folds up pretty small and fits in my purse.  This also makes it PERFECT for travel!  I also love the floral print to give it a little character.  This raincoat comes in a few other prints and solids too.
Another one of my rainy day essentials is a good pair of rain boots.  I picked up these Hunter boots a few years ago. My pair is foldable which I think makes them easier to walk in, but also easier to pack because they can fold in half at the ankle.  Both of these items come in handy not only for heading into the office and running errands, but also when I need to take my dog out on a walk.  And yes she of course has a mini raincoat too! The hooded raincoat means I don't have to also carry an umbrella on our potty trips outside.
Thankfully we have a nice sunny weekend ahead for us!  I have plans with friends this weekend, so I'm glad that we have some good weather in store.  I might even take a stroll out to the pool!  I hope ya'll have a fabulous weekend!
Photography by: Banavenue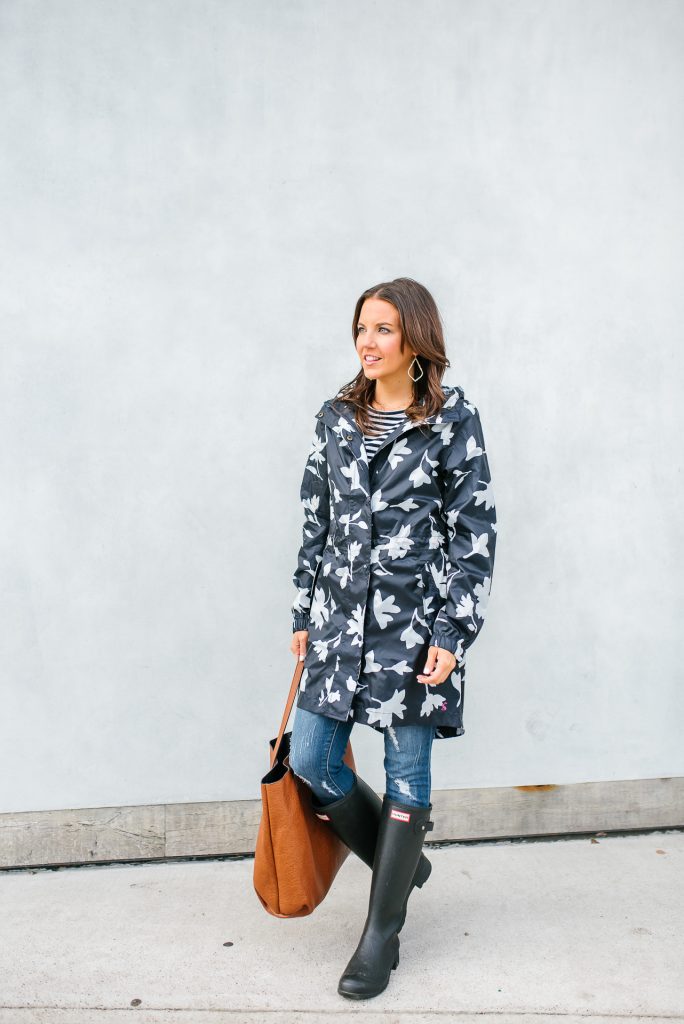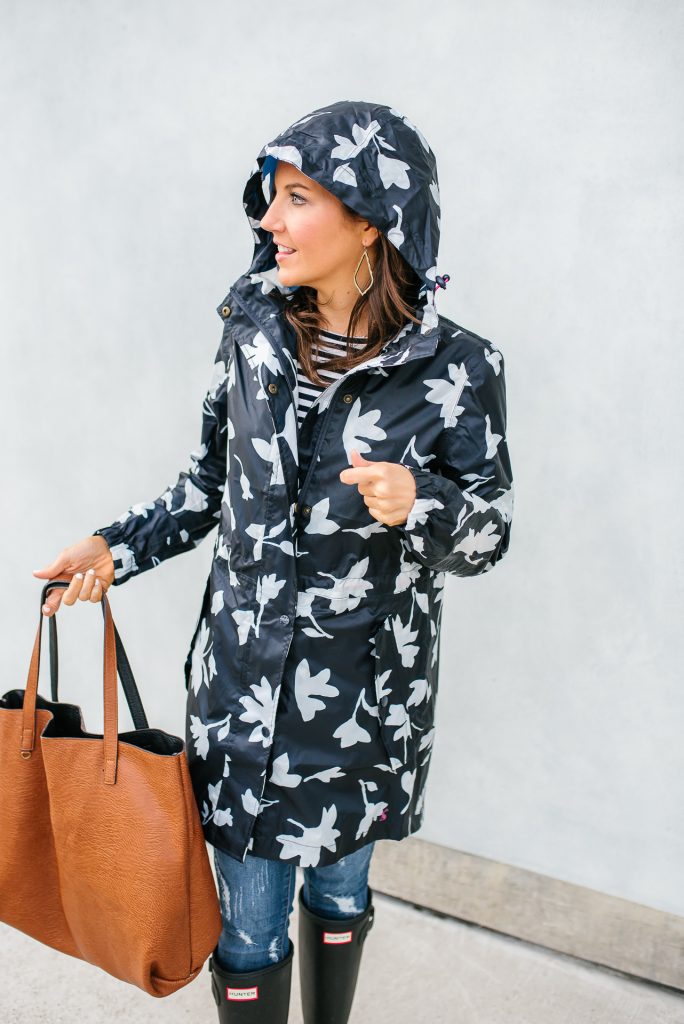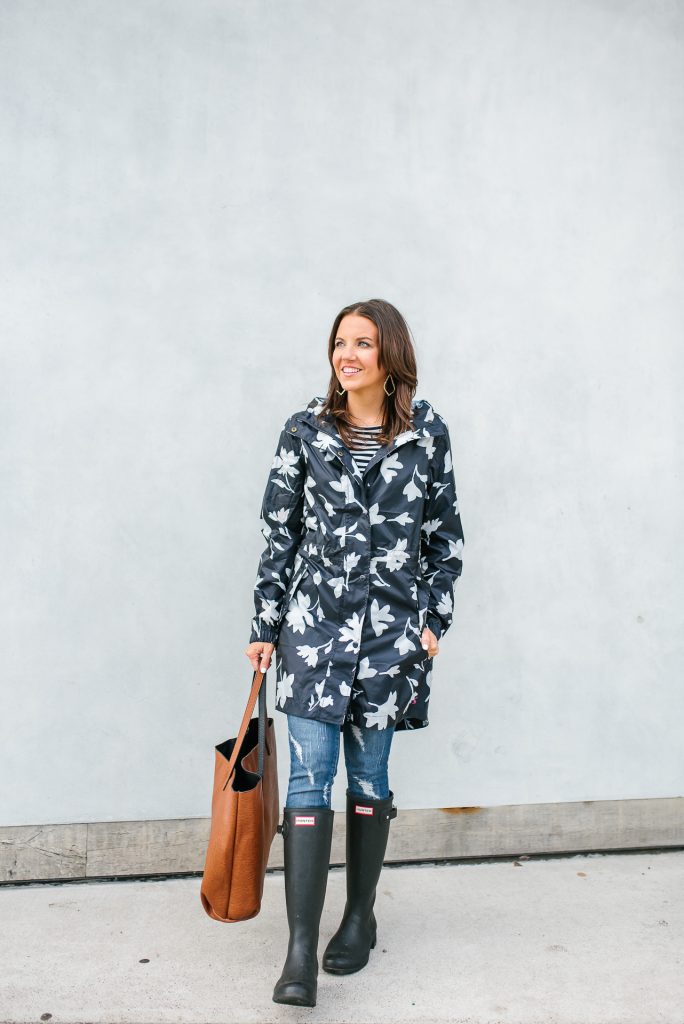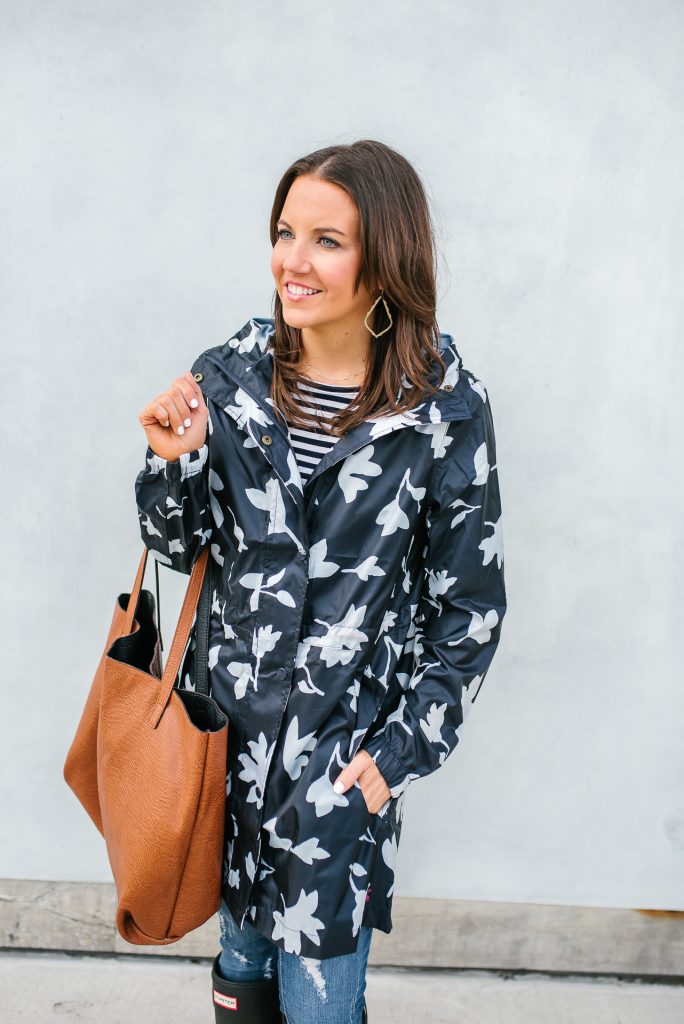 SHOP THE LOOK
Love this post? You may also love: