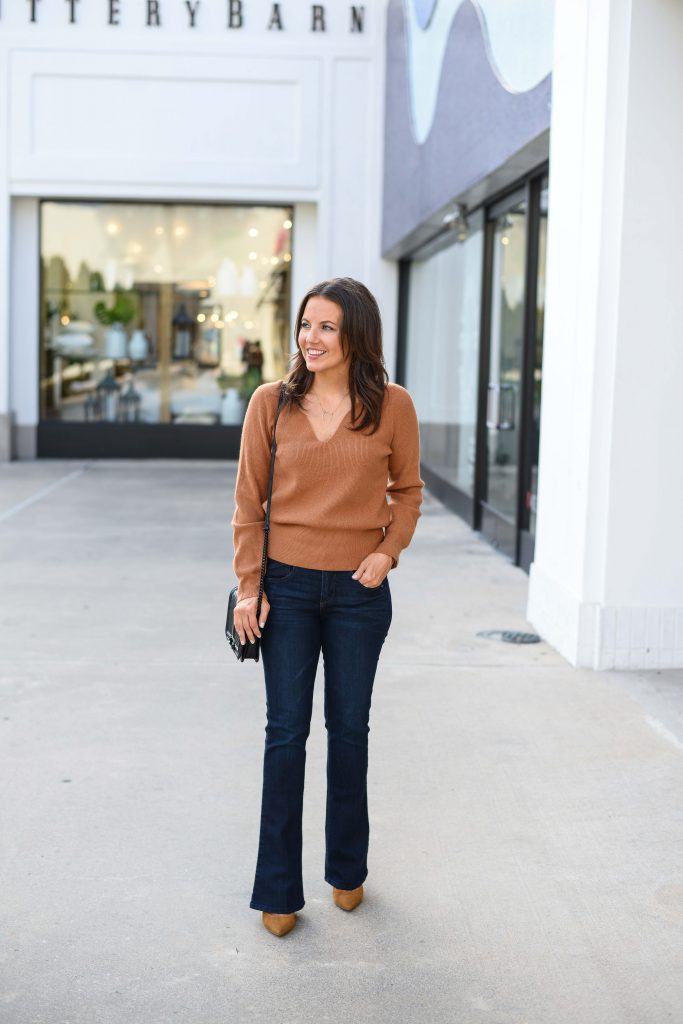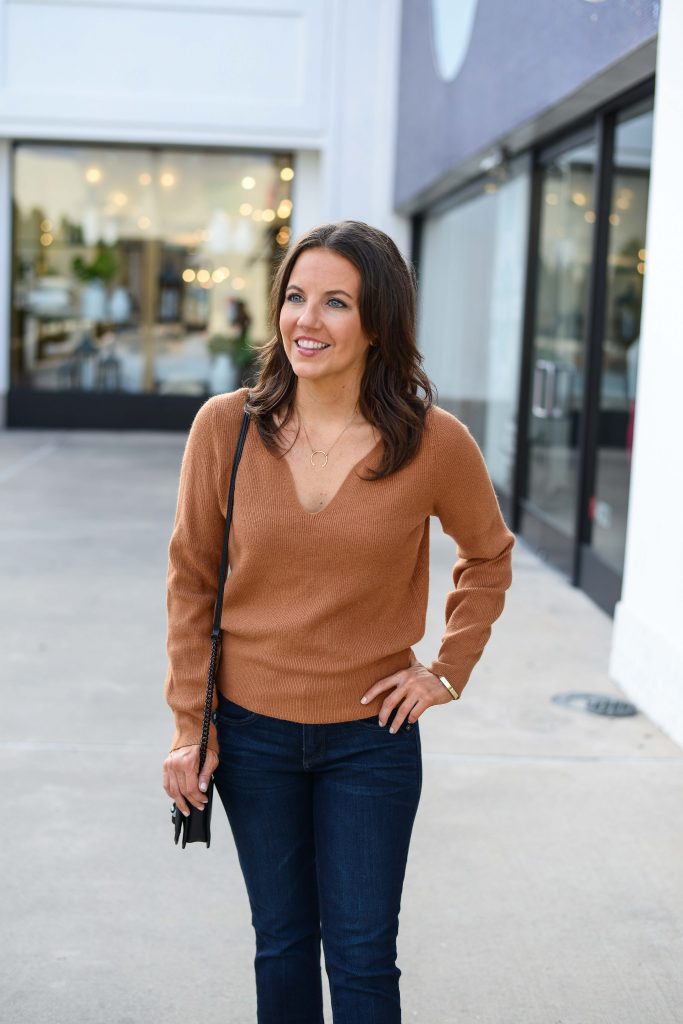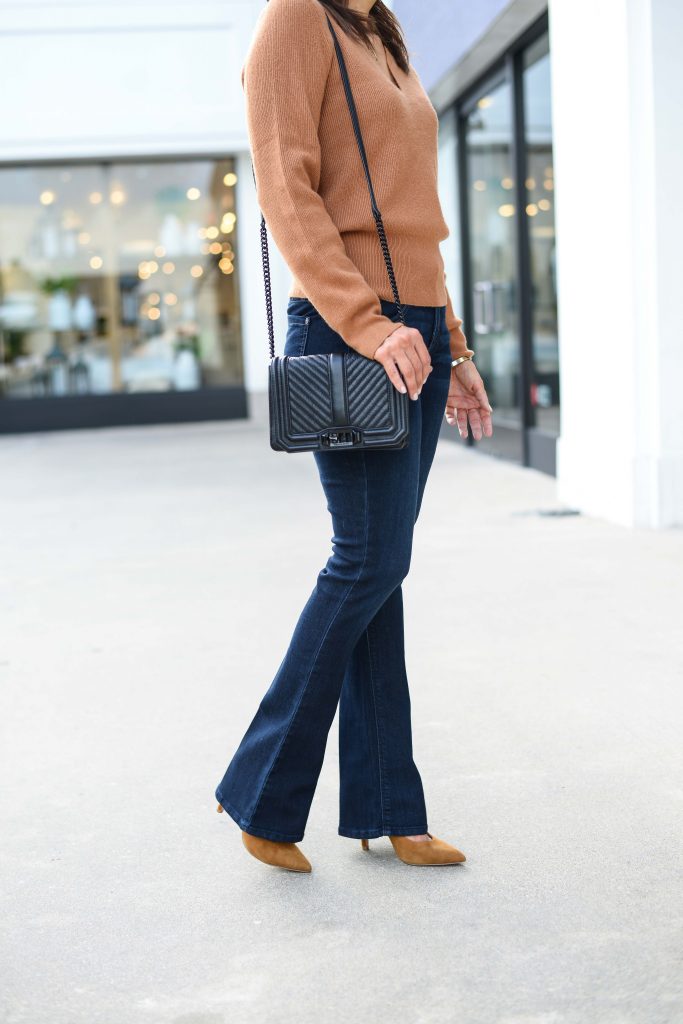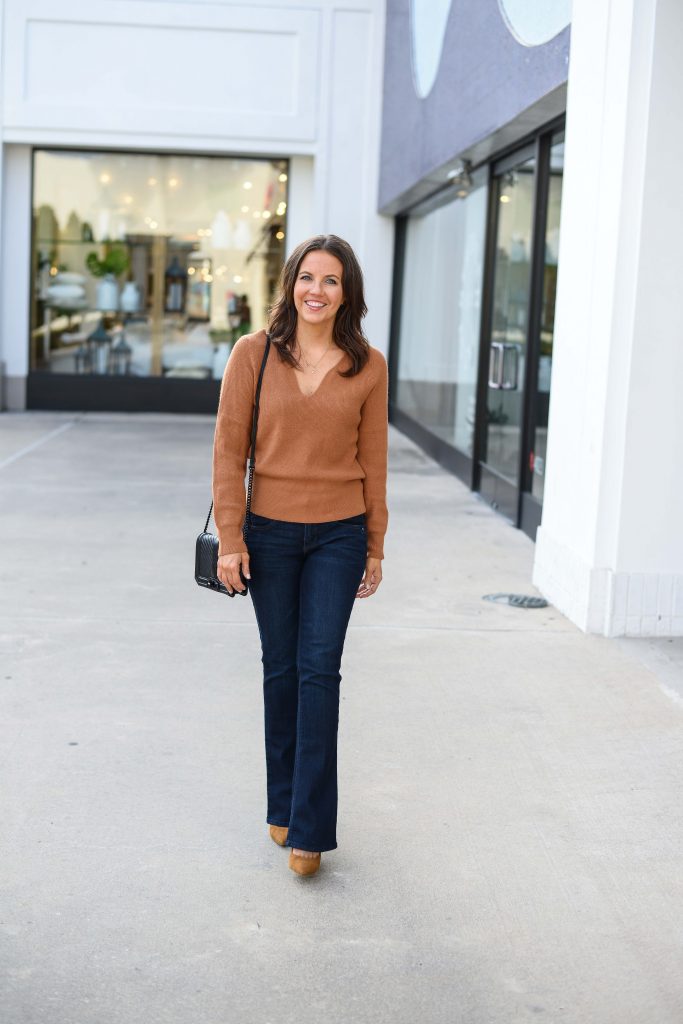 Hello friends! How's the week going so far for you?  We are having a pretty rainy week with some chances for light street flooding, so it's been a stay at home and indoors week for me.  Hopefully, it will all clear out just in time for the weekend!
As we are all prepping our closets for fall, I wanted to share a cute outfit formula for a fall business casual outfit.  Now business casual can mean different things at different workplaces, so jeans may not always work.  My past business casual environments have allowed jeans, but I have friends in more professional offices where business casual means no suit but still skirts and slacks.  With that in mind, my business casual looks do occasionally include jeans.  You can easily change out the jeans for a nice pair of slacks too.
For the jeans I wear to work, I opt for dark wash or black jeans, no-distressing, and not too tight.  I really love bootcut and flare dark wash jeans for the office.  I think they have a very professional look to them.  As for skinny jeans, I would wear them but I usually pair them with a flowy or longer style top, again this is going to depend on the dress code allowances of your office.
For fall, a structured sweater with a good fit is a great business casual option.  I opt for solids and sophisticated prints and avoid anything similar to a graphic style tee.  Polka dots, stripes, and florals are great prints to consider.  For colors, I would wear all of them, but you may want to consider staying away from flashy neon colors if it doesn't fit your office vibe.  With that being said, don't forget to keep a little of your personality in your work wardrobe!
A nice pair of heels or flats is a great way to finish off your business casual look.  As a shoe gal, my heels are usually wear I let my style shine, so all the colors and prints are in my choice box.  This is where I like to let my personality show through a little.  Browns, black, and nude colored shoes are a great professional color choice if you don't want to do a statement shoe.
If you are new to a work environment, check out what others are wearing to gauge the business casual level of the office.  I personally think business casual really lets you flex your style muscles and gives you lots more flexibility in what you wear.  It also can help you create a more versatile wardrobe, since many of the pieces can also be worn on weekends.
What is your work dress code?
Photography By: LA Photography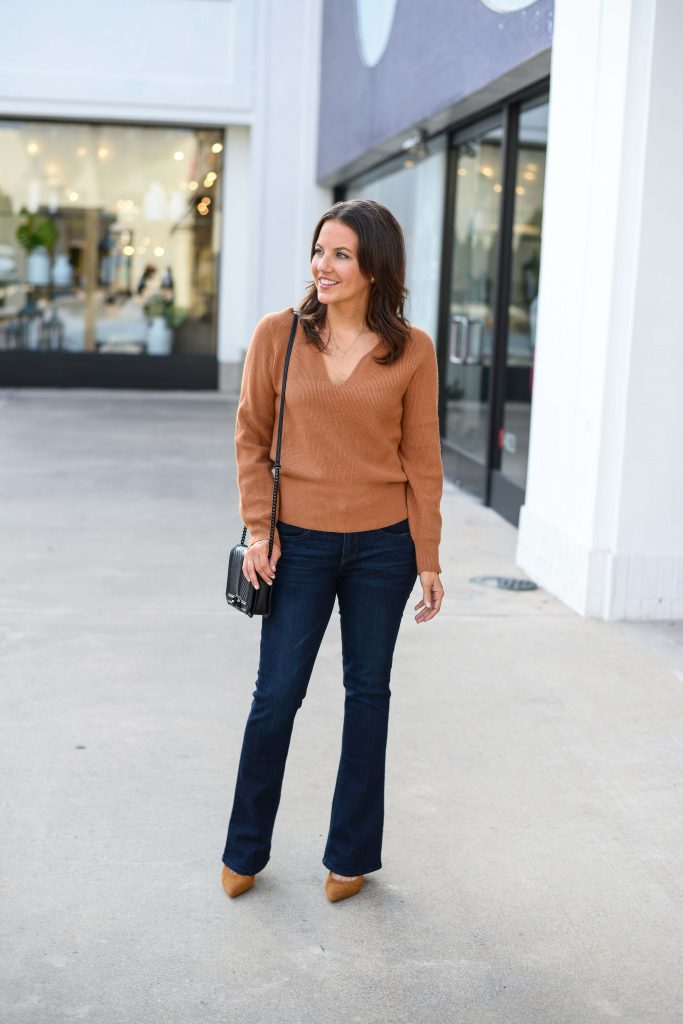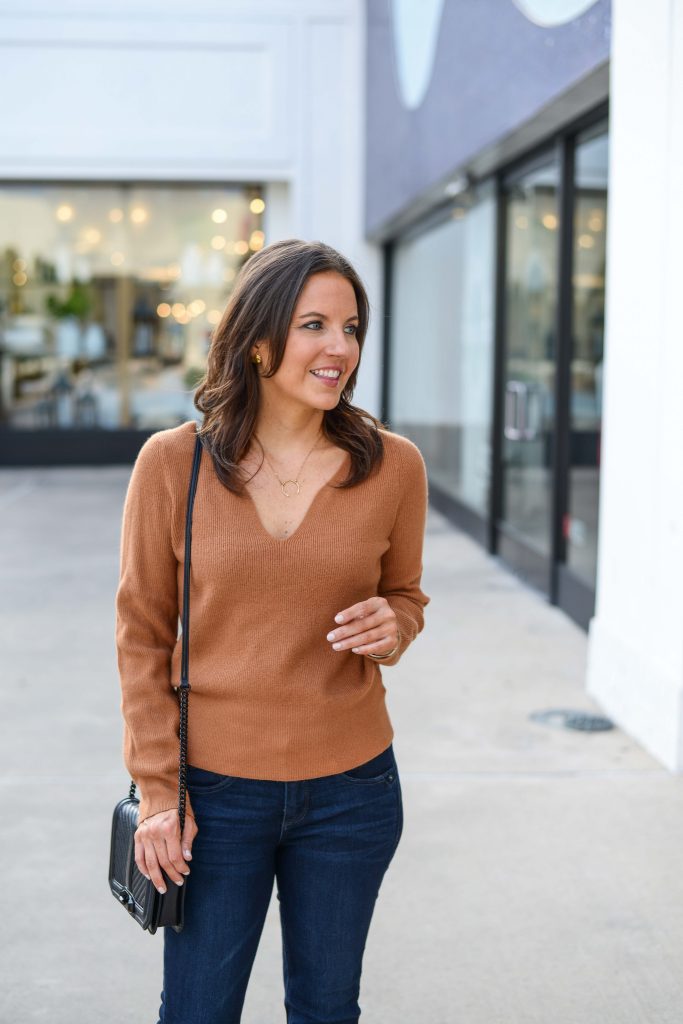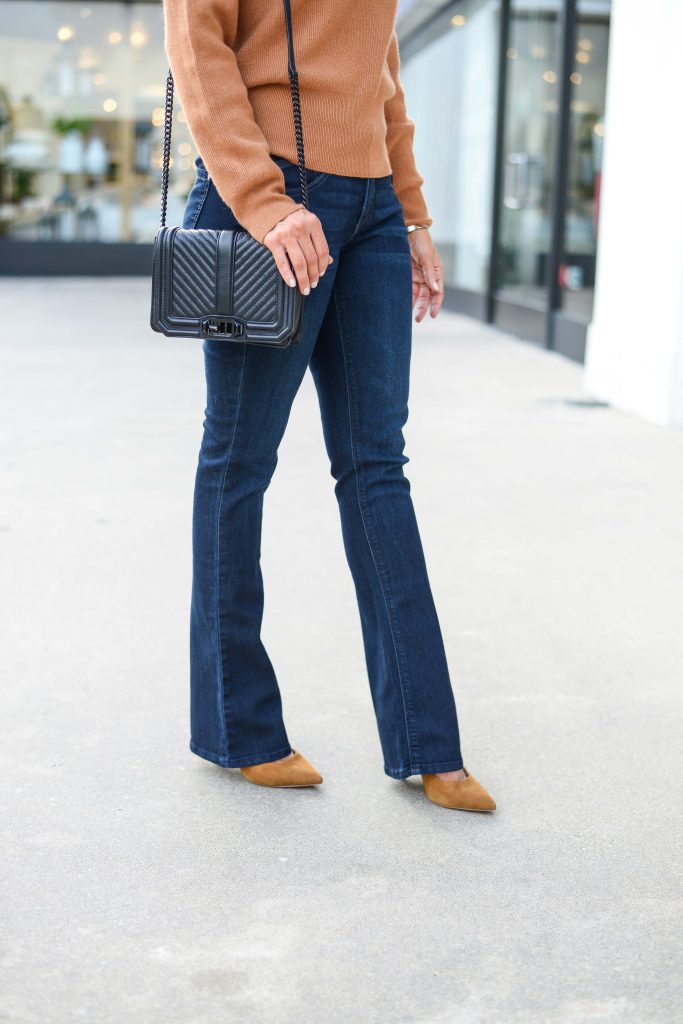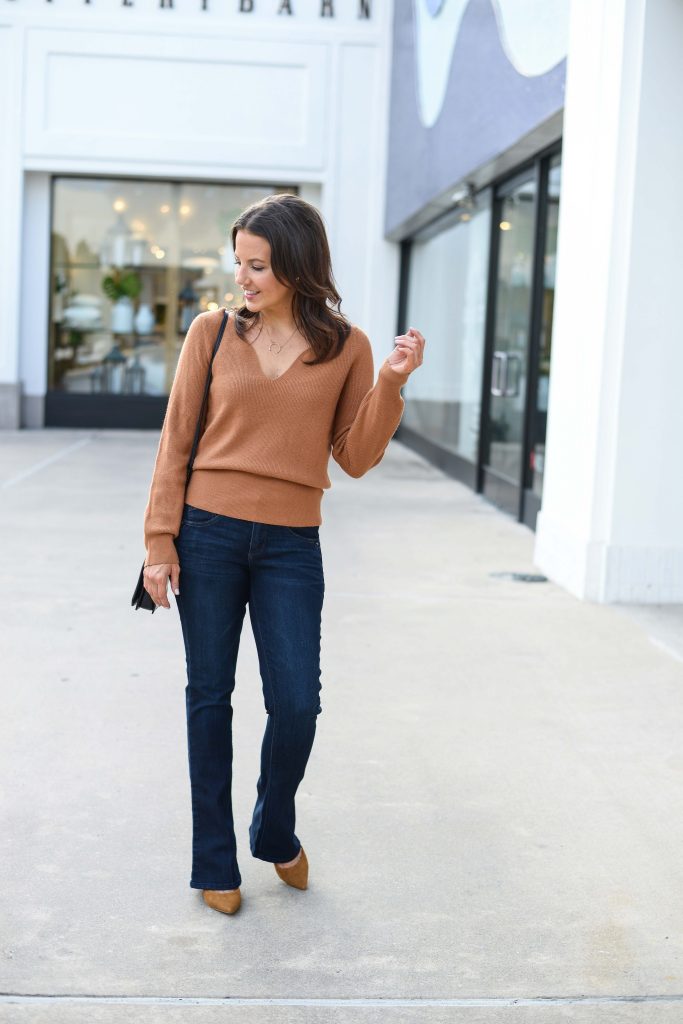 SHOP THE LOOK
Love this post? You may also love: