Monthly Archives:
October 2019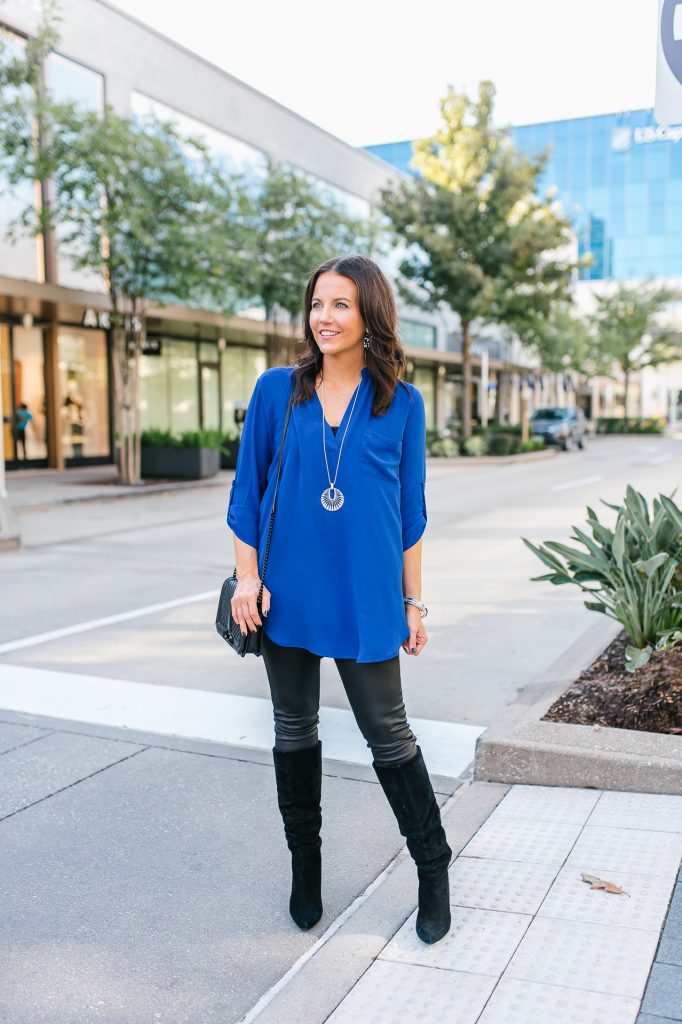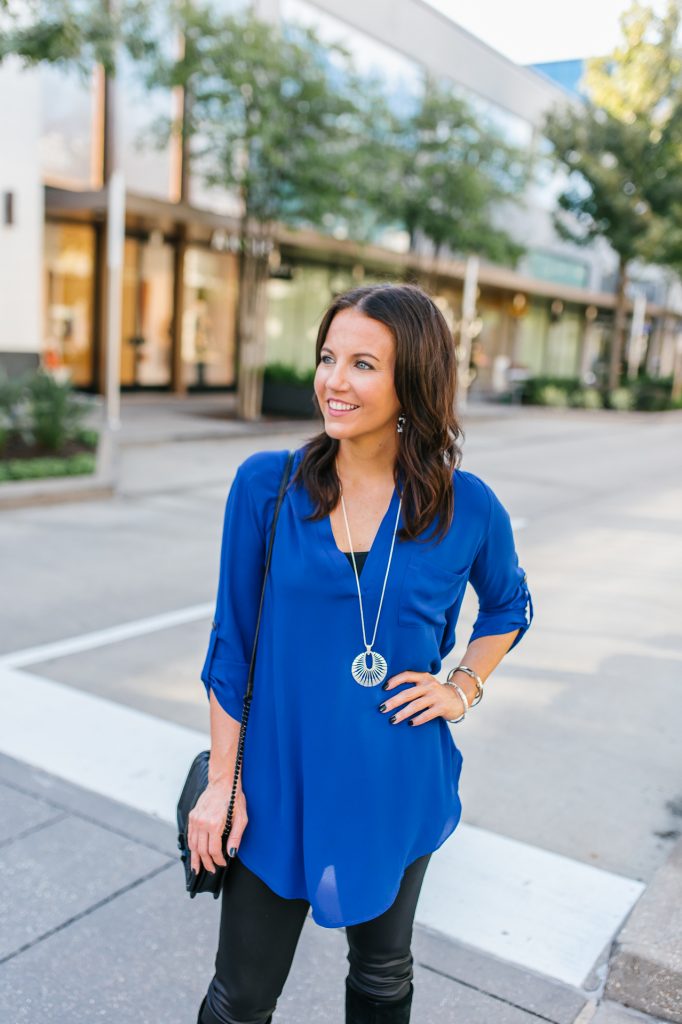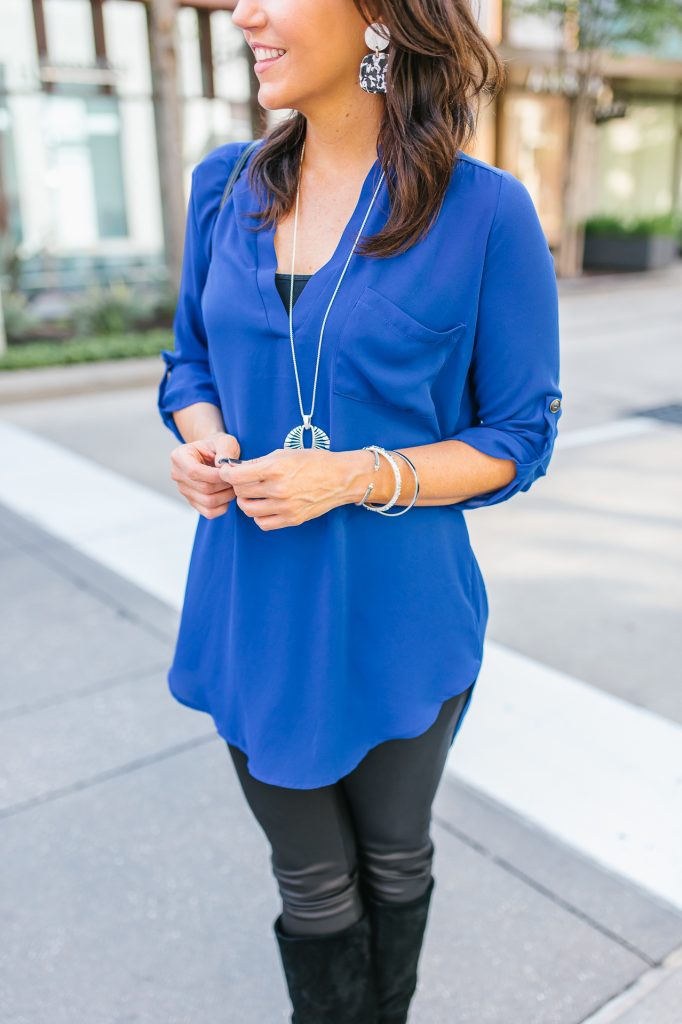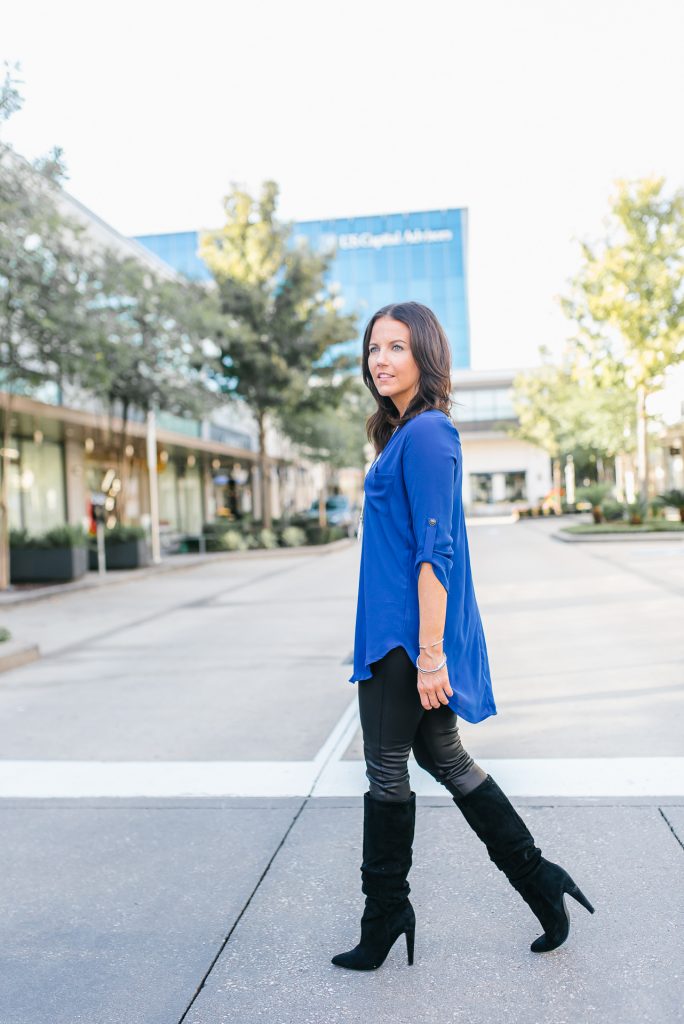 Is it time to pull out the leather leggings yet?  I have had this pair for a few years, and I always love that instant chic factor they give to a look!  You may remember I purchased the Spanx faux leather leggings during the Nordstrom sale.  Sad news though, I accidentally tossed them out when I was cleaning up post sale.  They had fallen into a shoe box with black tissue paper, and I didn't realize it until a few days later.  Ya'll I was so bummed!  I'm hoping to find them on sale again and re-purchase.
I like the ones I'm wearing because they have more of a leather look to them where the Spanx ones look like coated leggings up close.  BUT my current ones tend to look loose around the knees and the spanx ones stay fit to the leg.  It kind of depends on the look you are going for and the price.  My current ones are cheaper than the spanx ones. FYI – the ones linked are the same brand and style, just there current version.  Mine are from about 2-3 years ago, and the quality is good for the price.  After a few years of wearing and washing, they still look new too!
An easy pairing with leather leggings is a tunic top and suede boots.  For all my petite gals out there, this blue henley tunic top is the perfect length!! I plan to buy it in more colors because the length is so perfect!  These tops go with everything and come in so many colors!  Pair them over leggings with skinny jeans and booties, tucked into a skirt, or a front tuck with shorts and sneakers.  It's a great top to have in your closet, and bonus it usually doesn't need ironing!
This outfit has me ready for girls' night out or date night!
Photography By: Banavenue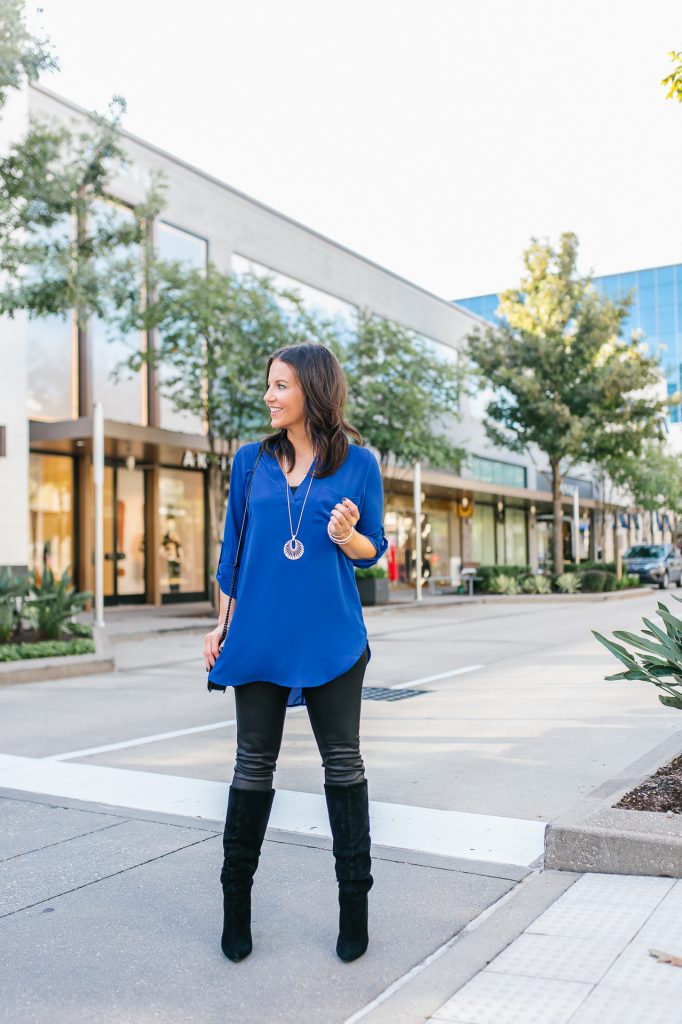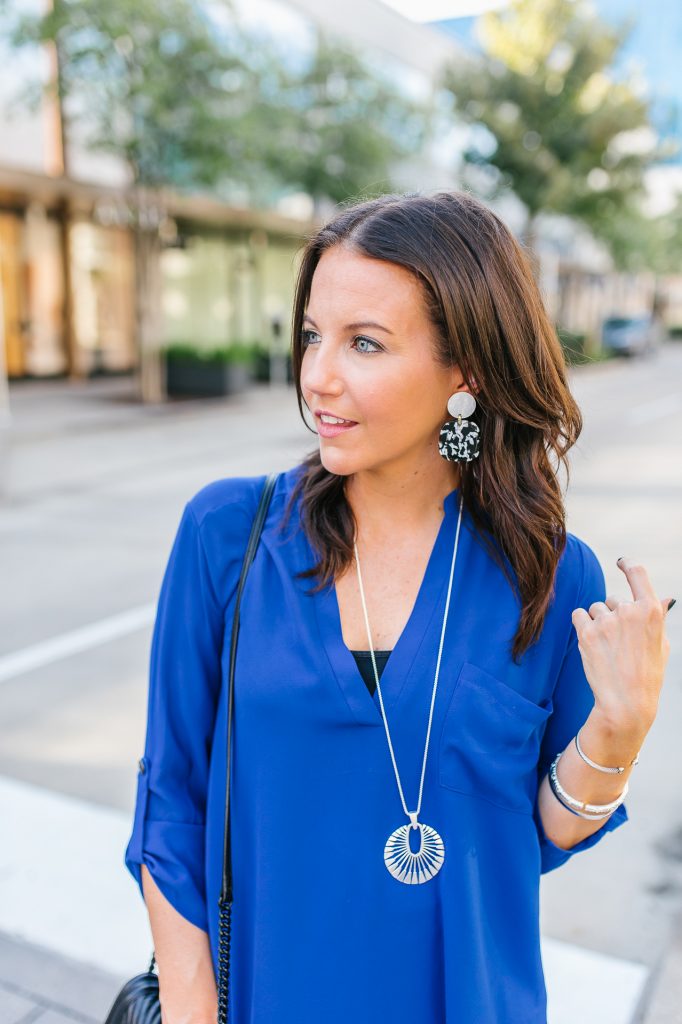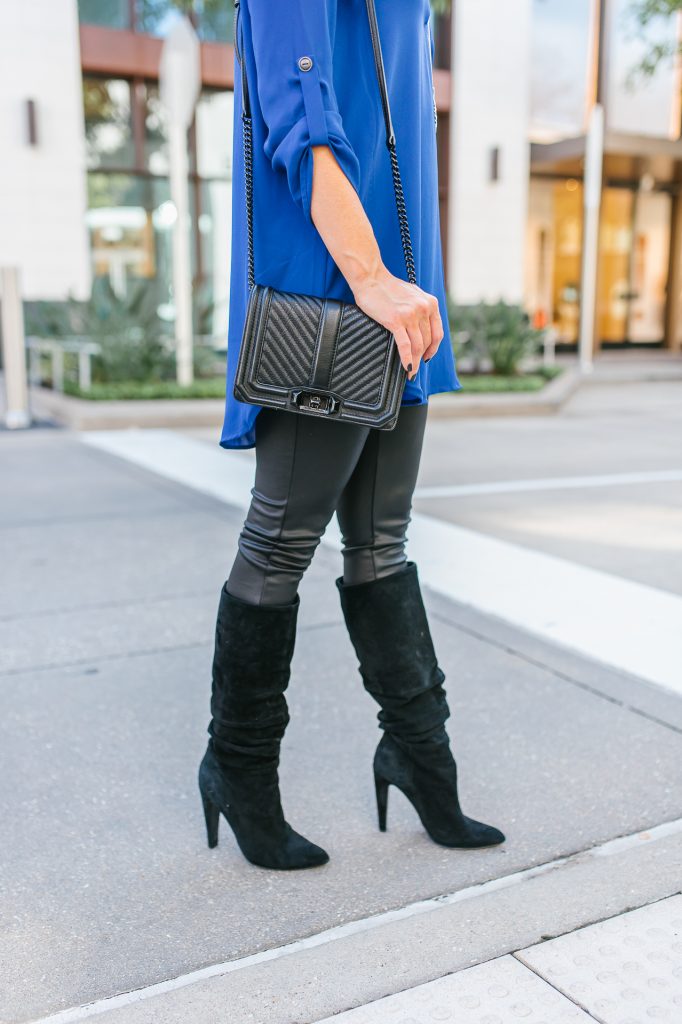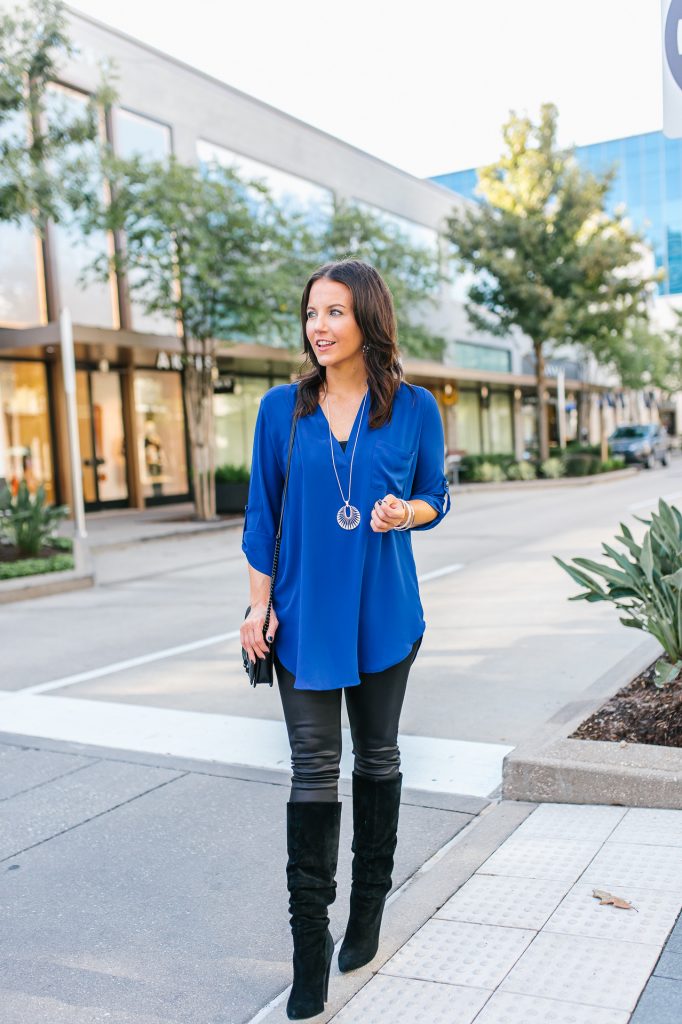 SHOP THE LOOK