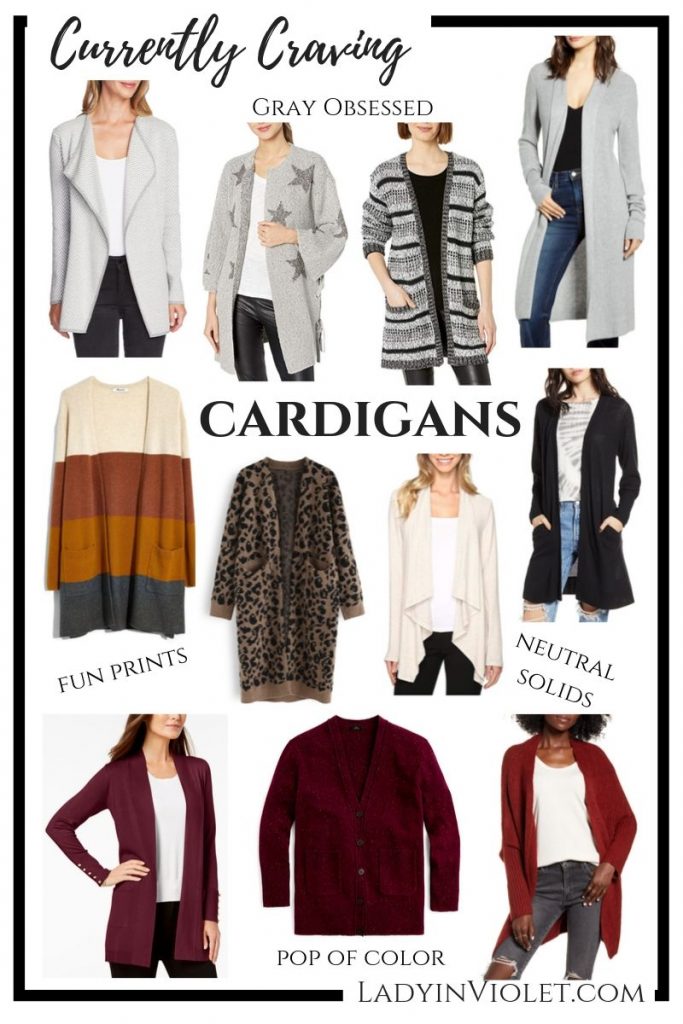 Call all my cardigan lovers! This post is for you!  Ya'll know I have quite the cardigan collection that I happily add to every year.  I tend to get cold easily, so I usually try and incorporate a cardigan into many of my outfits even if I just keep it tucked away in my purse.  This time of year when it's cool morning and hot days, a cardigan is such a must!  Over the years, I've added an array of colors and a couple prints.  Lately, I've been adding in a few neutrals that will work with a variety of prints and bold colors.
I have found so many cute long cardigans this season, so I decided a round up was in order!  Gray is a color I am wanting to add more of, and ya'll I found some super cute ones!  The star print is probably my favorite just because it's different and kind of a statement maker.  The drape front one will be perfect to dress up a look and for the office.
If you want to venture out of the land of neutrals, printed cardigans are super popular right now! Leopard print and thick color block stripes are the ones I see the most.  It's a fun way to add in a pop of print to a solid outfit.  You could also print mix like add a striped tee under the leopard print.  A bold colored cardigan is also a fabulous color pop choice.  Personally, I love the burgundy ones this time of year.  It's a color that mixes well with others.  I pair mine with navy, gray, pink, and ivory tons all season long.
SHOP THE CARDIGANS
Love this post? You may also love: