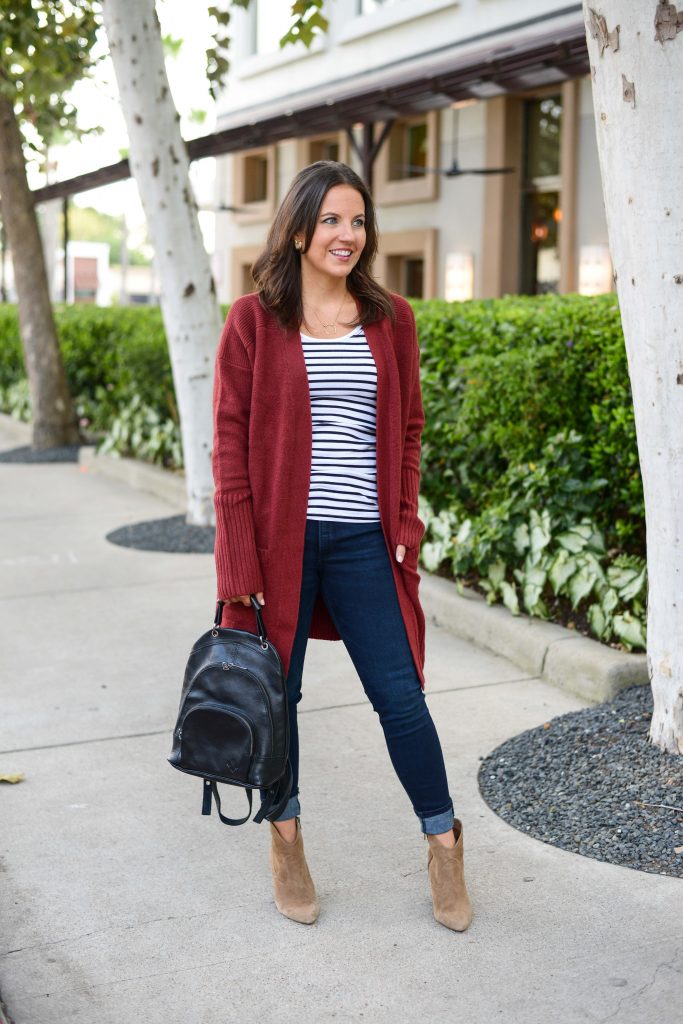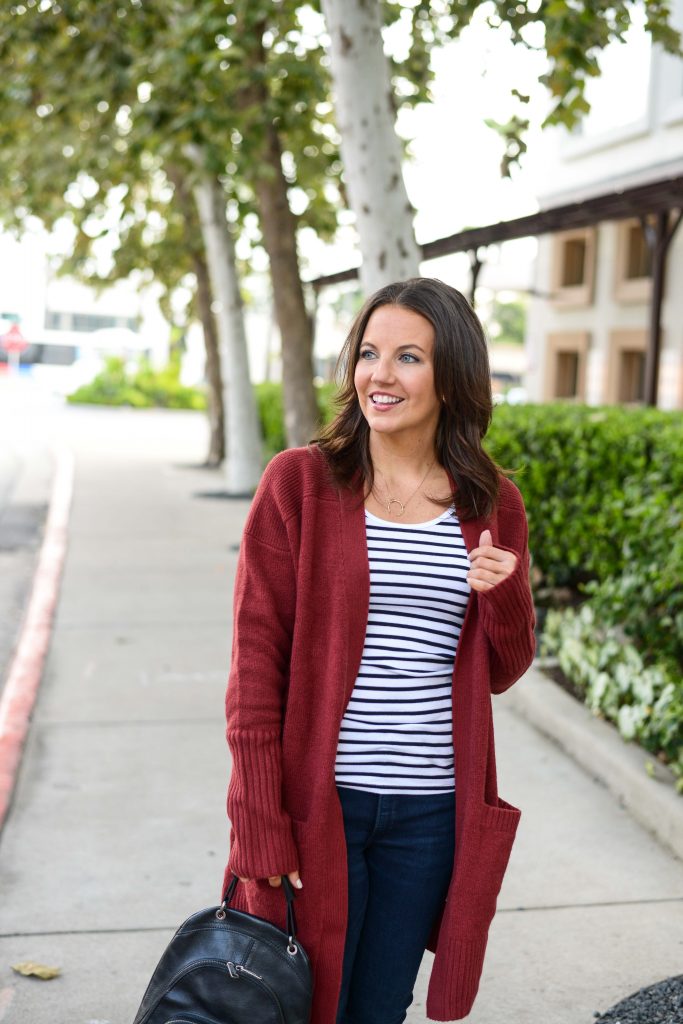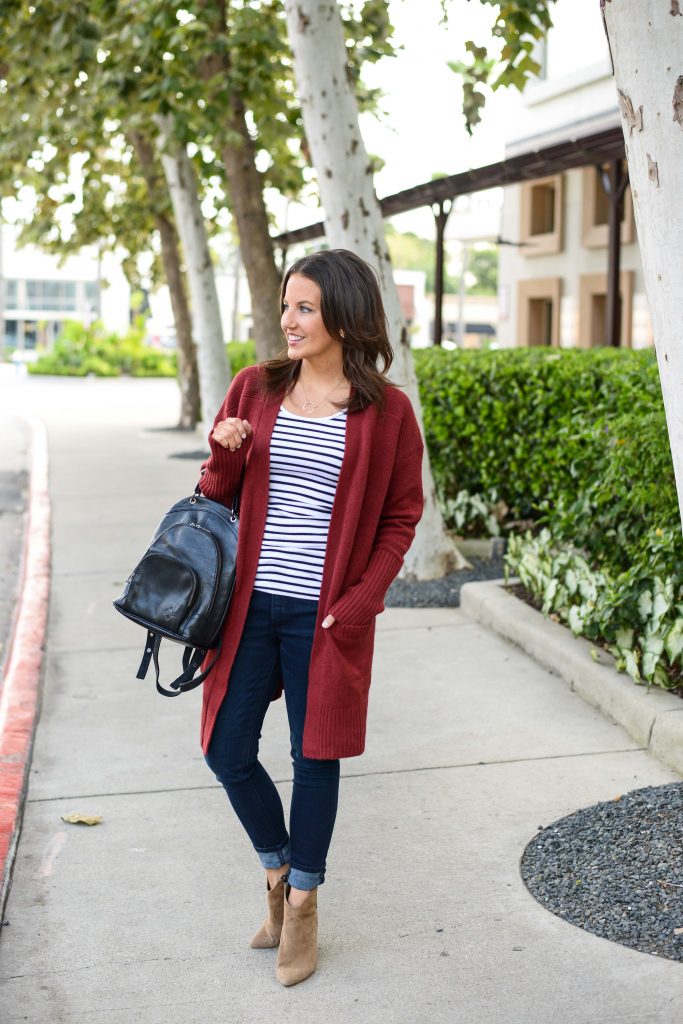 At the beginning of September, I released a free fall wardrobe basics checklist.  I wanted to share an outfit idea based on a few items from that list.  I created the checklist based on some of my top outfit formulas for the season.  This one is a pretty simple and easy fall outfit formula that can restyled many ways with what you already have in your closet!
What is an Outfit Formula?
It's an outfit that can be repeated throughout the season by changing out different styles of the same piece to create multiple outfits.
My Easy Fall Outfit Formula
Long Cardigan + Striped or Solid Tee or Tank Top + Skinny Jeans + Booties
If you take a look back at many of my posts featuring cardigans, you may see this formula repeated just using different pieces.  It's a great go to layered look for fall, and you probably already own most of these pieces.  To add even more to this look, you can add a floral printed tee, striped cardigan, long necklace, or change out your booties for flats or heels.
If you try out this outfit formula and share over on Instagram, be sure and tag me (karenkocich) so I can check out what pieces you used to create this fall look!
Photography By: LA photography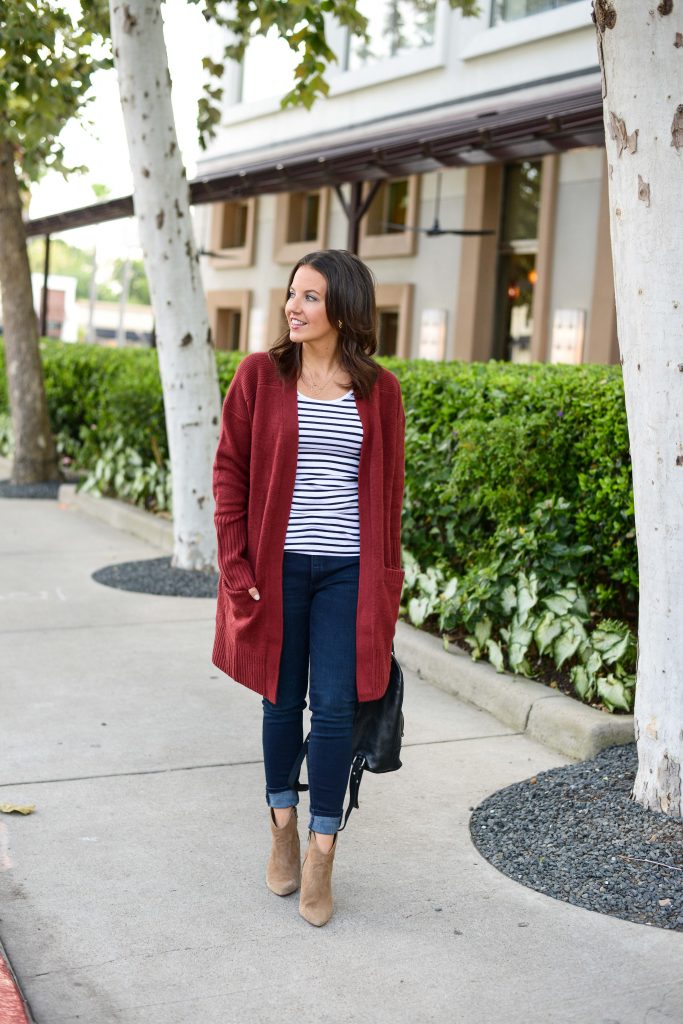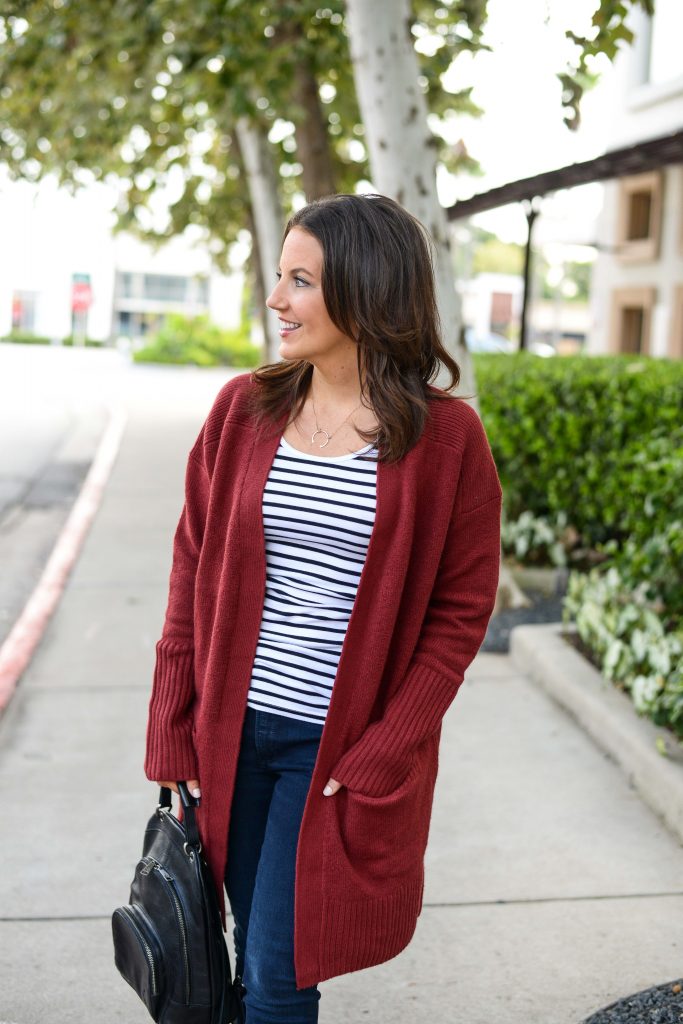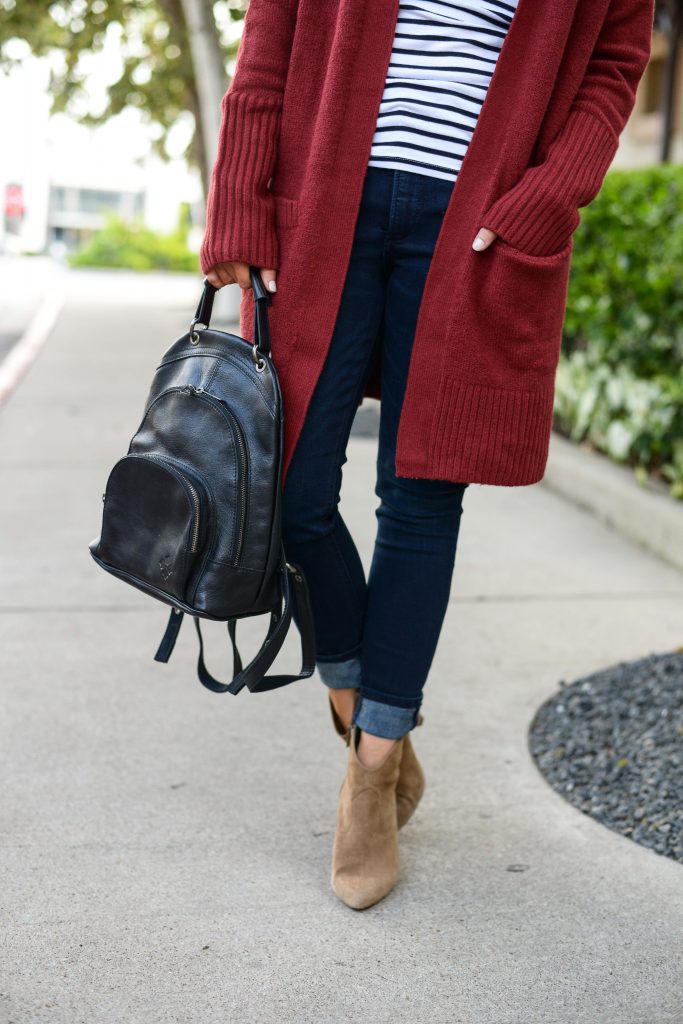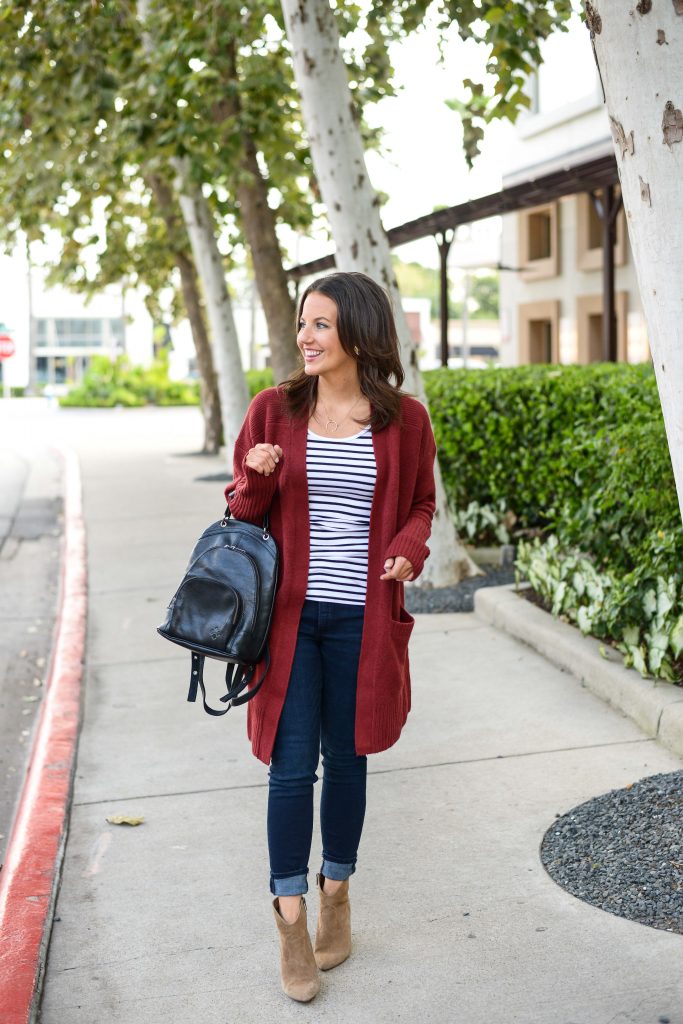 SHOP THE LOOK
Love this post? You may also love: