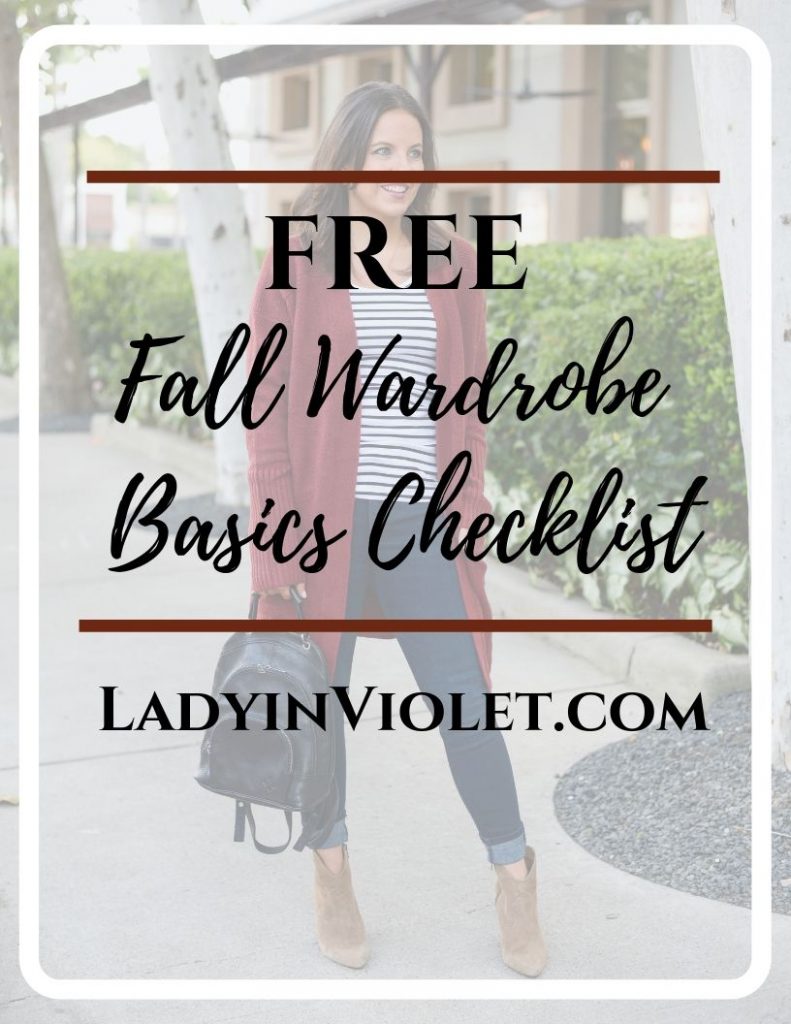 Hello Hello and Happy Friday!!
Are you ready to start prepping your closet for fall?  I am trying out something fun, new and exciting this season to help you start building your fall wardrobe.
Over the years, I have loved sharing my fashion and style tips with you in outfit posts.  After helping a few friends spring clean their closets, I thought it would be fun to try something a little different and help more women navigate their closets and build versatile wardrobes.  I love wearing trendy items, but the secret to a great wardrobe starts with having a great base!
I created a checklist of the items I consider must have to building a base for a casual fall wardrobe.  These items can be mixed and matched throughout the season to give you new casual outfits each and every week.  I will be creating some blog outfits this season based on this list to give you outfit ideas too.
Fill out the form below to get yours!
Already a subscriber to the weekly newsletter?  Check this Friday's newsletter for the checklist!
The download should arrive to your inbox within 5-10 minutes of signing up.  Please email me if you don't receive it, so I can check on things on my end.  I tested to make sure it's working correctly, but you  know the first day of new things can have a few hiccups!
Have a great weekend!