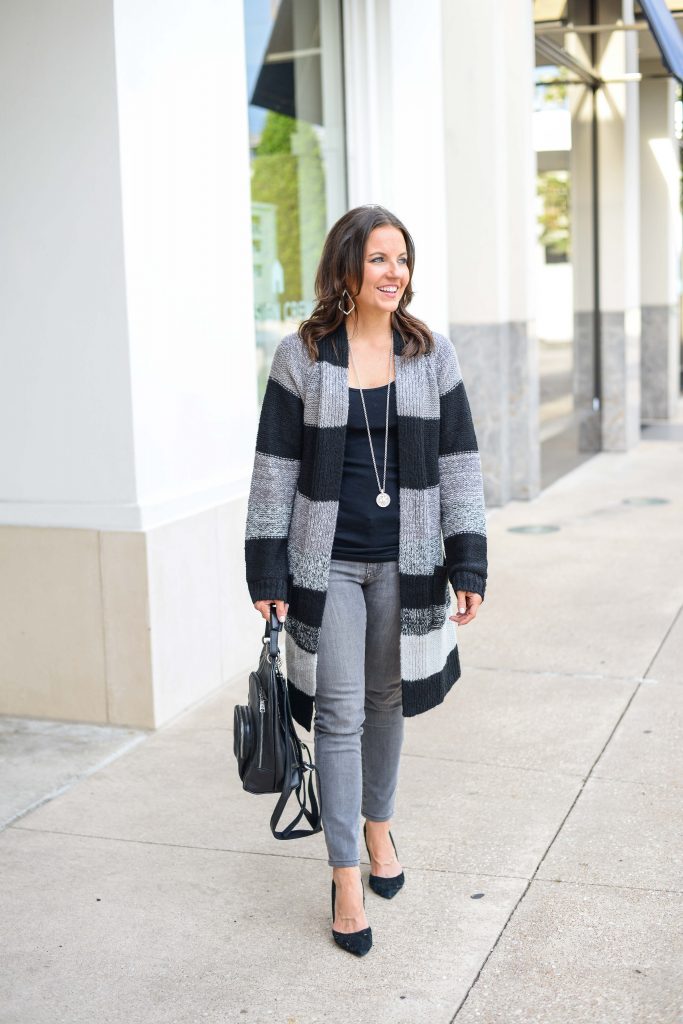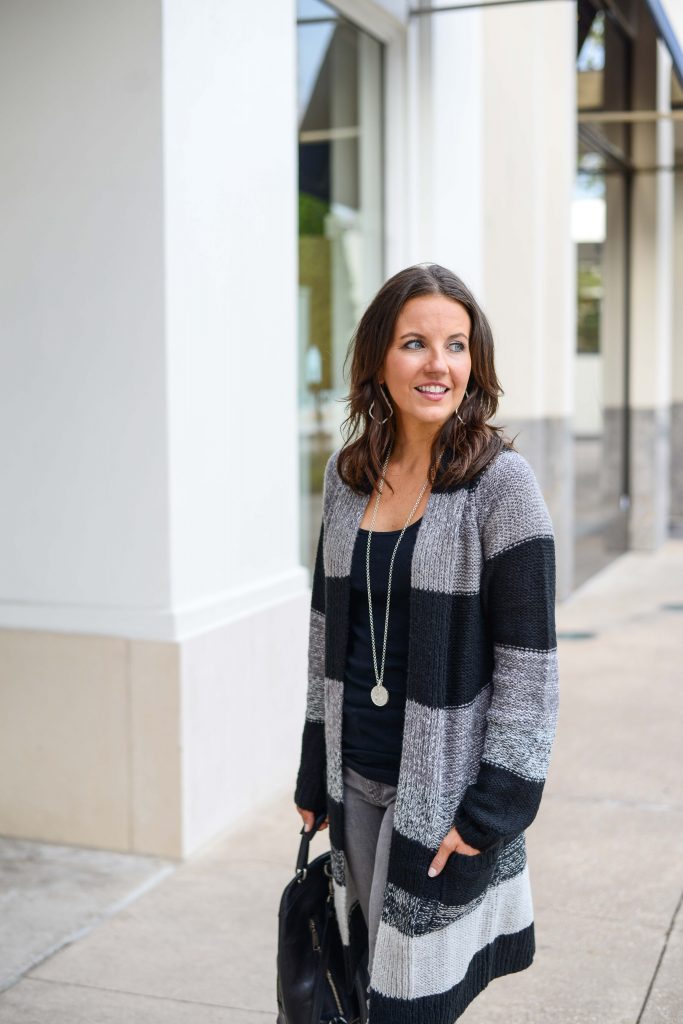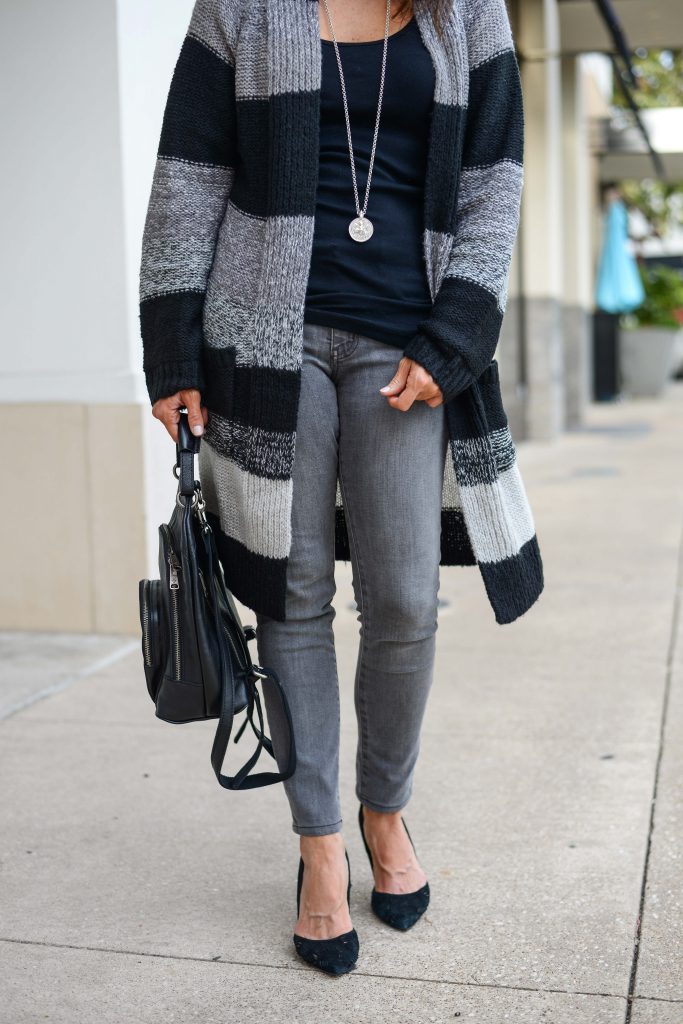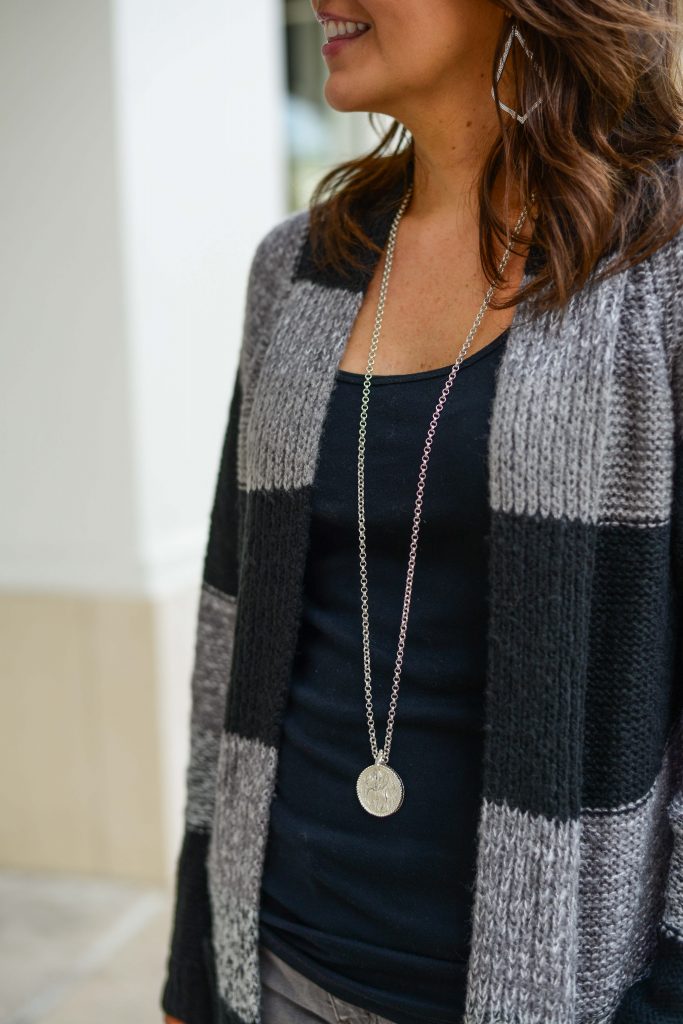 Hello Ladies!  How was your weekend?  Mine was filled with football, workouts, and lots of healthy eating.  A few friends and I are doing a sugar detox this month, so my weekend meals and football snacks received a healthy makeover.  The first week of my sugar detox left me super tired everyday, but Sunday I started noticing a little more energy and less cravings for junk food.  So it seems to be working the way I had hoped.
Now let's talk fashion! One of my favorite ways to instantly take a look from casual to dressy casual is with a pair of heels.  For fall, a black pair of heels is perfect to dress up your casual looks a little.  With casual outfits in mind, I try to find heels with texture, cutouts, or a cute detail to differentiate them from a normal black work pump.  Although, I wear this pair to both work and on weekends.
I picked up this black and gray striped cardigan during the Nordstrom Sale.  This color keeps going in and out of stock, but I did see it back last night.  I love the thick, bold stripe pattern because it is a little different than my other solid cardigans.  The black and gray color keeps it more neutral and helps it pair well with a few other colors like pink, burgundy, or emerald green.  This cardigan would also be cute paired with a shift dress for the office.
If you are  starting to prep your closet for fall, be sure to check out Friday's post and download my free fall wardrobe basics checklist!  It will make sure you have the items to create outfits like the one in this post and more during the fall season.
Photography By: LA Photography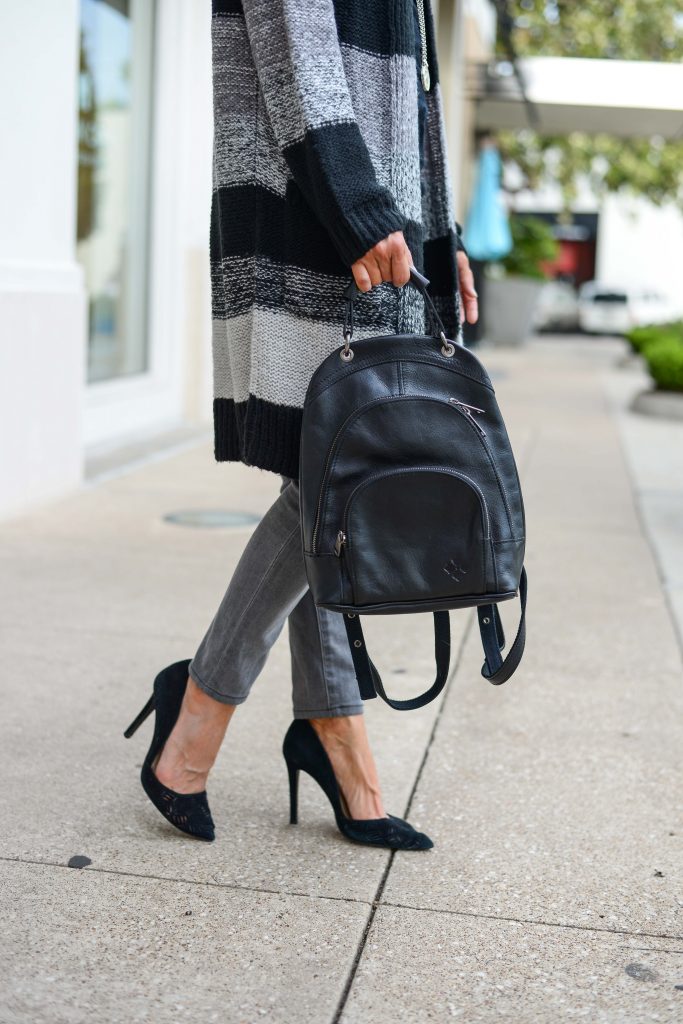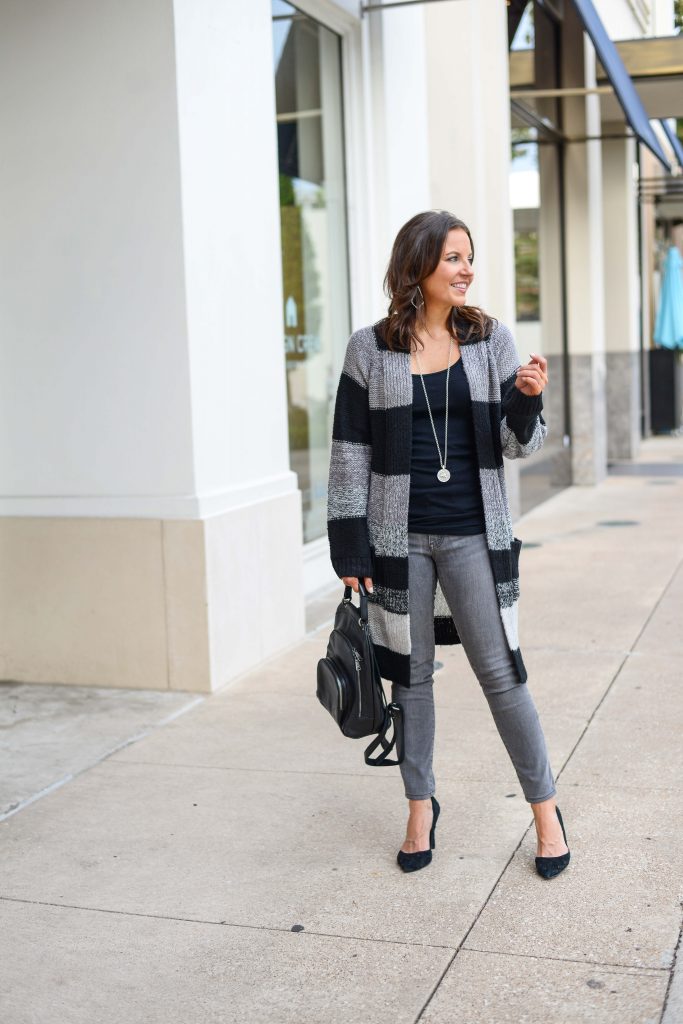 SHOP THE LOOK
Love this post? You may also love: