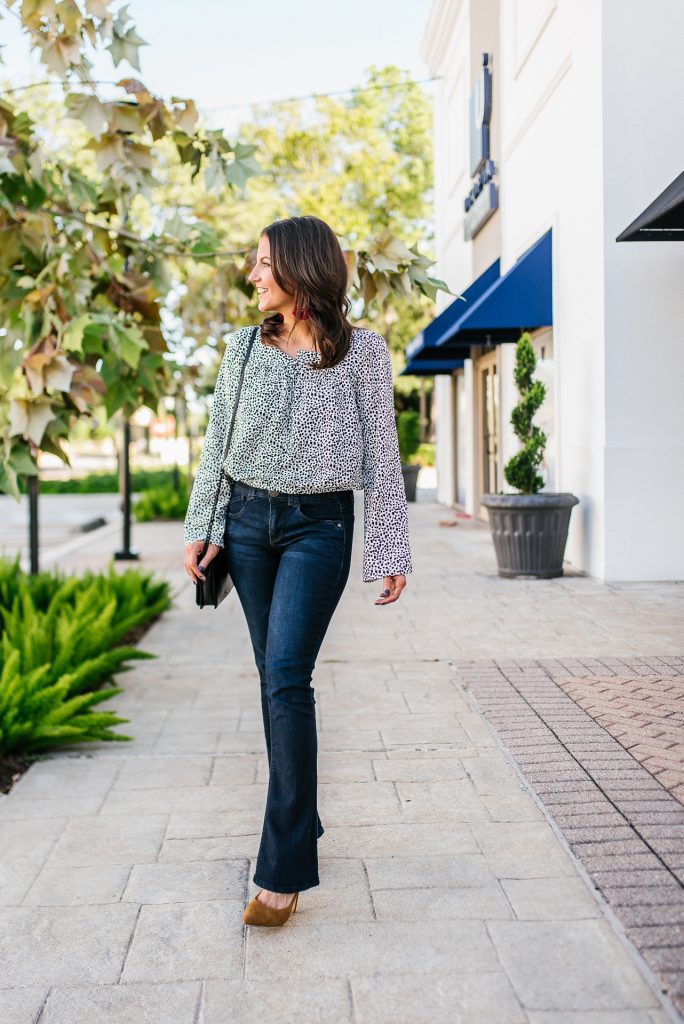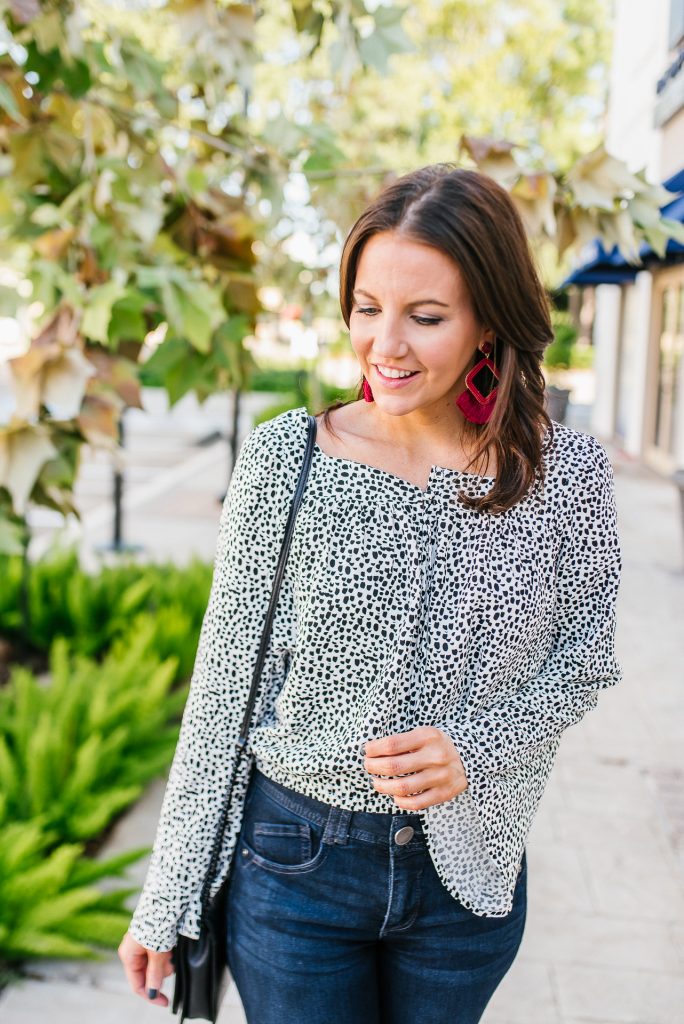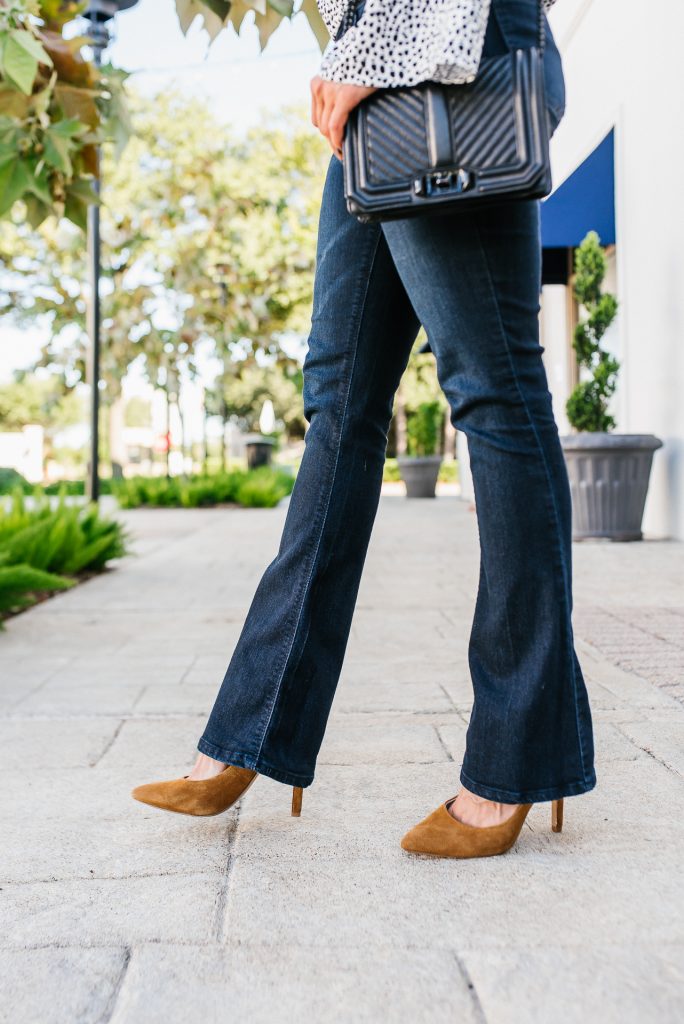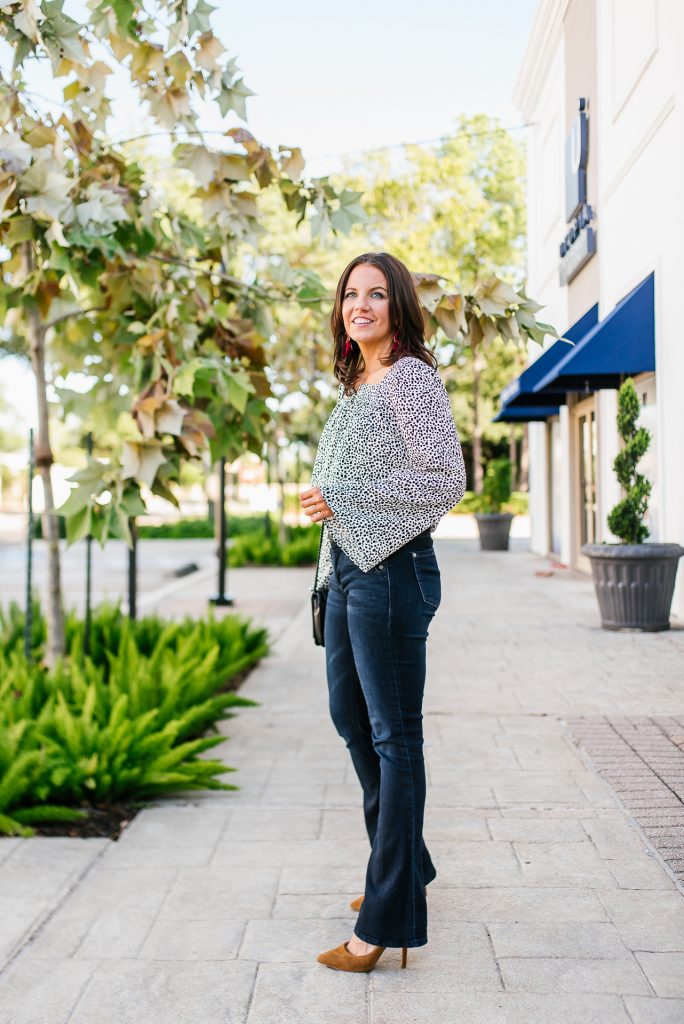 Well it has been a long week! It started with me having a small cold which made me just want to come home and sleep after work and is ending with a little road trip to my first Aggie football game.  I'm really excited to experience a Texas A&M game because I have heard it's pretty cool.  My college was not a big football school, so I feel like not many people went to games.  I always wondered what it would be like to go to a game for a big school, and now I get to find out.  In fashion preparation, I picked up a maroon coat because it's supposed to be cold and a clear purse because apparently that's a rule.
Enough football, let's talk fashion.  My look today definitely gives me a 70s inspired feel.  This polka dot bell sleeve top with a semi-cropped banded waist made me think of the fashion of the 70s when I tried it on.  I knew it needed to be paired with some flared jeans and tan suede heels to complete the outfit.
When trying to be inspired by past fashion trends, I try to give nods to the old but also keep the look present.  You can do this with the print you choose or the accessories.  I went with a smaller flare leg over a full bell bottom look, and went with a currently popular polka dot print.
You can instantly transform this top to current and chic by changing the jeans for a leather pencil skirt or skinny jeans.   I love adding in a pop of color with my earrings.  I think the big statement earrings were the perfect compliment to the overall look.
I hope you all have a fabulous weekend!
Photography By: Banavenue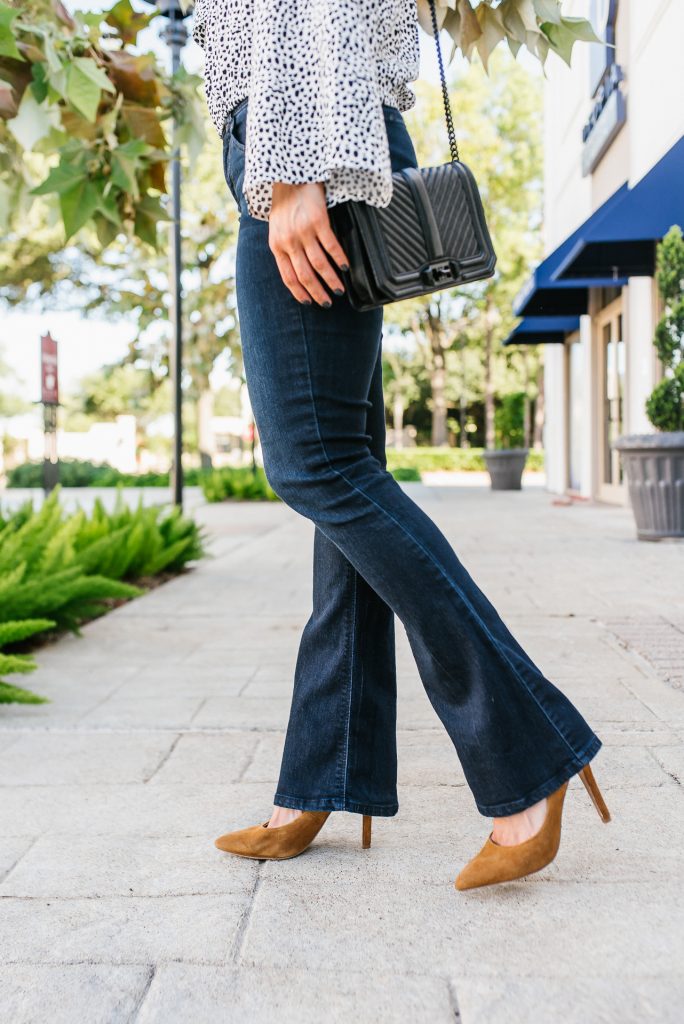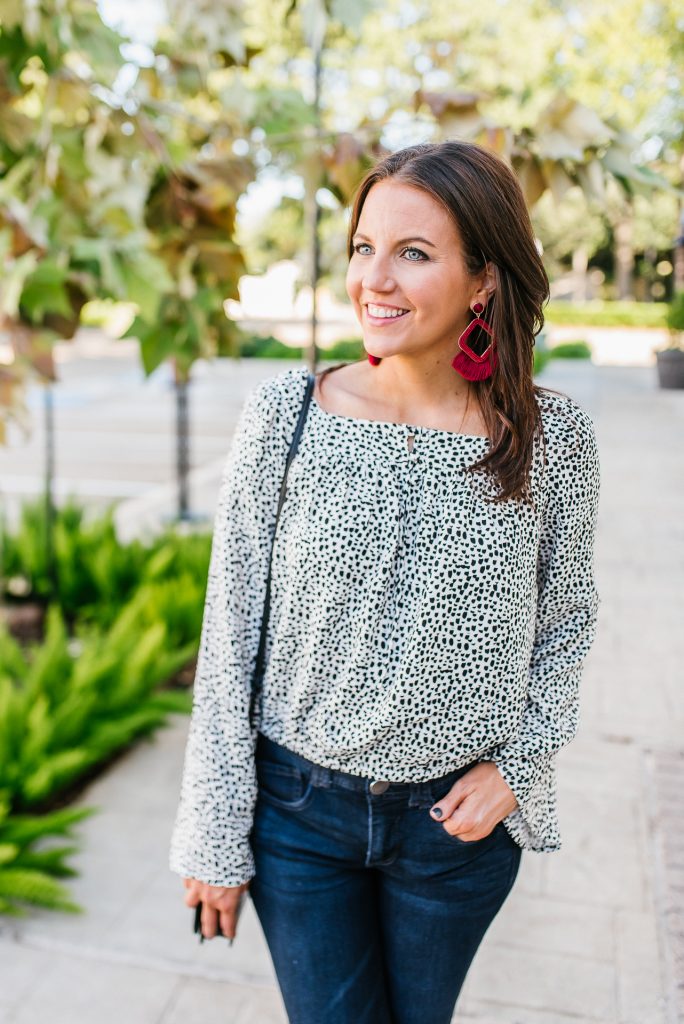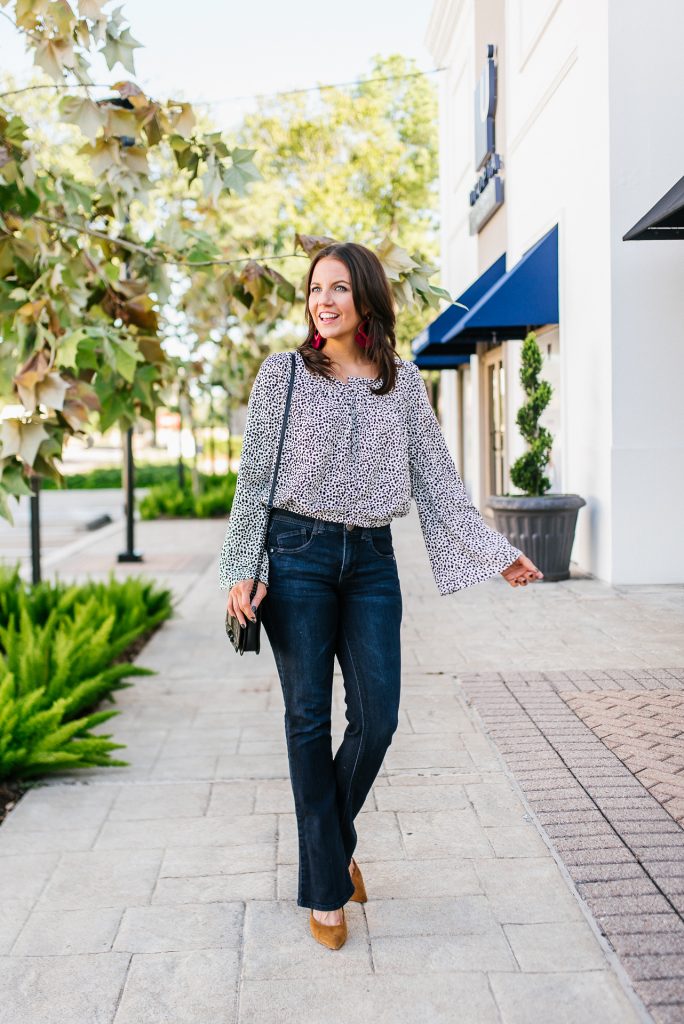 SHOP THE LOOK
Love this post? You may also love: