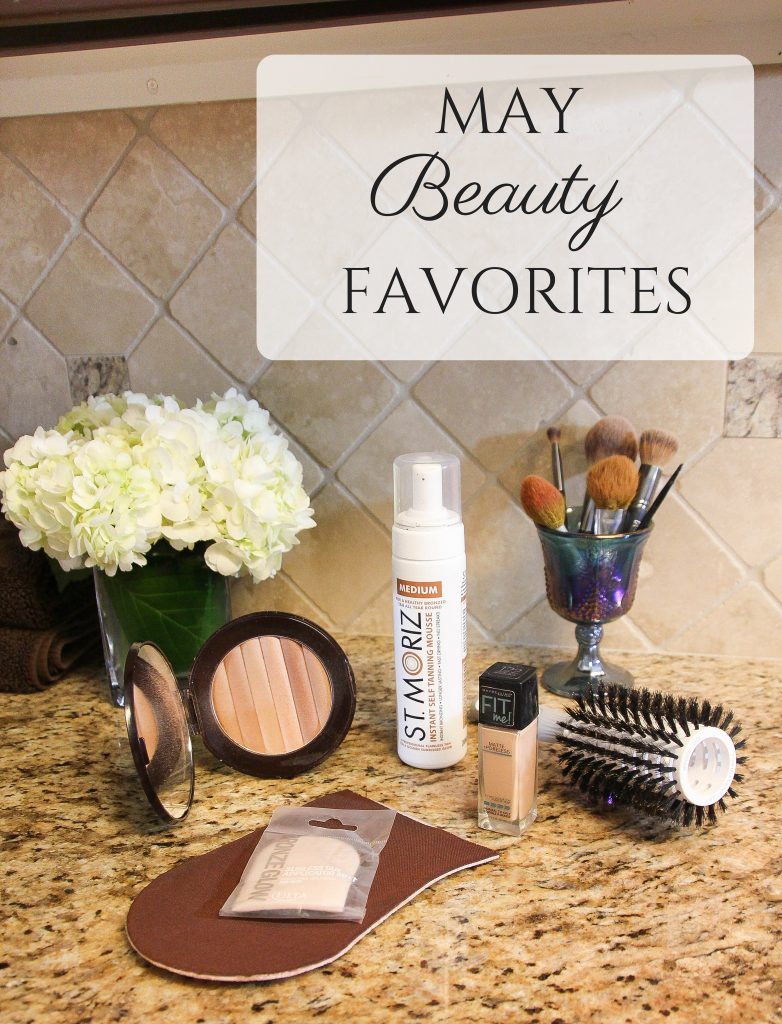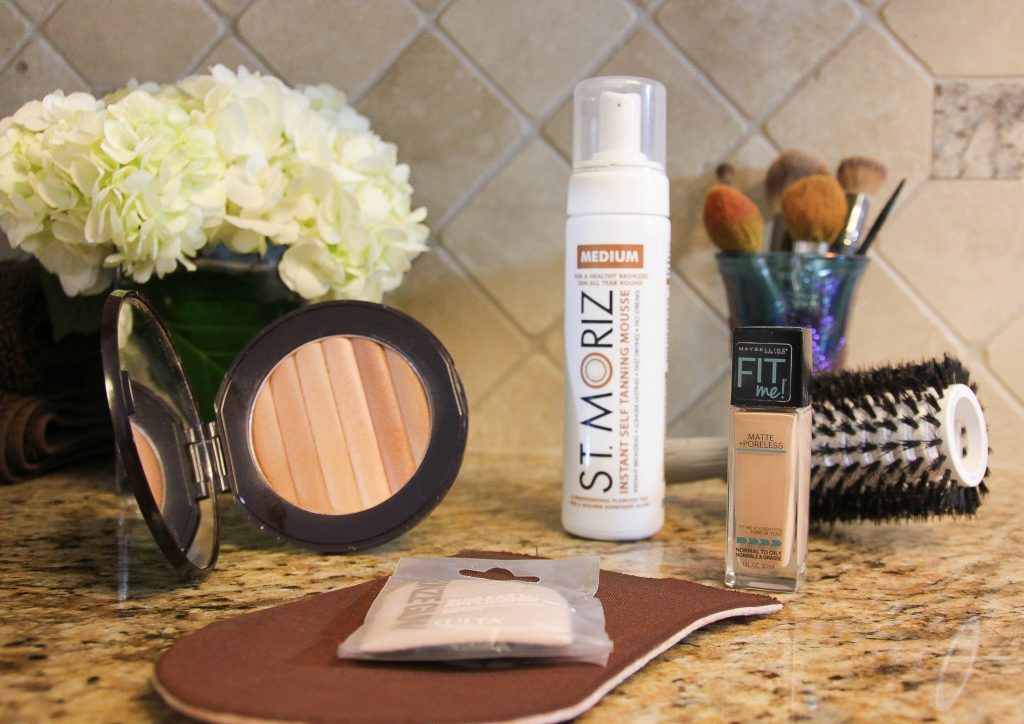 I'm excited to share a few of my current favorite beauty products with ya'll because a few of them are part of a HUGE change in my everyday makeup routine.  I'm slowly changing it up and plan on sharing once its fine tuned.  I didn't want to wait to share a little sneak peek with a few of the products I am loving that are part of my new routine.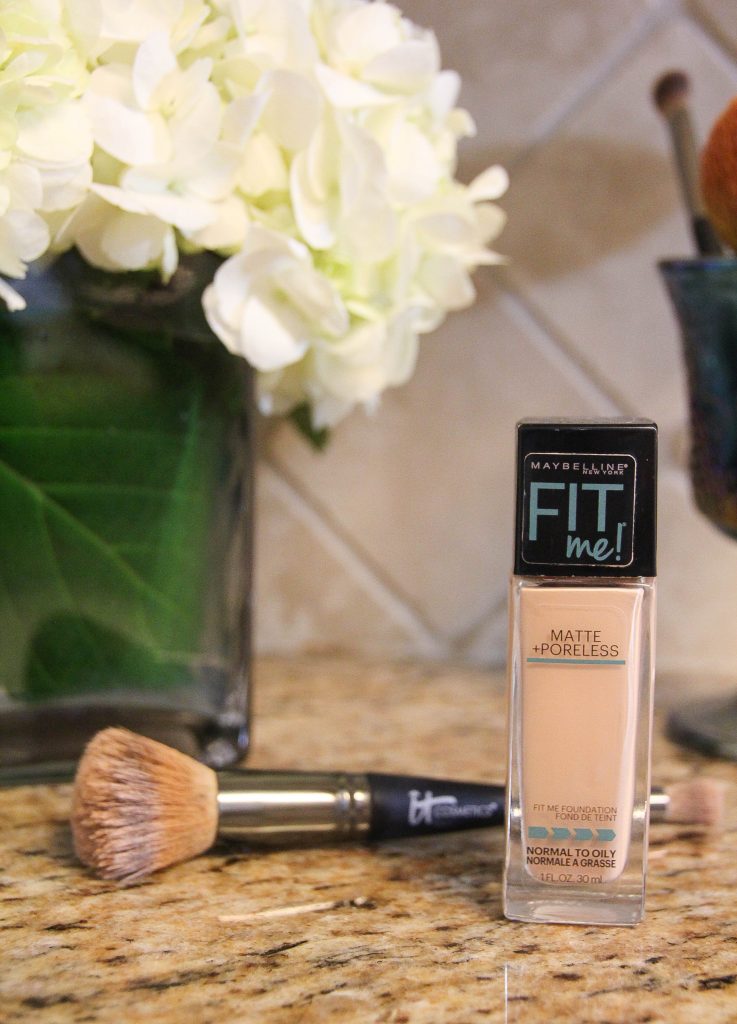 I have been wearing Bare Minerals for years, but heat and humidity does not work so well with powders in the summer.  I wanted to switch to something liquid, so after a recommendation from a friend I decided to try out the Maybelline Fit Me liquid foundation.  I went for a less expensive drugstore brand in case I absolutely hated the liquid feel on my skin all day.  I don't want to feel my makeup on my skin all day, and I have tried others where it just felt caked on.  This one is so lightweight and doesn't leave me feeling shiny.  I like it because I don't feel like I have makeup on, but I'm still getting the great coverage and longevity from it.  I have applied it with both a beauty blender and my foundation brush.  I think both work fine, but I prefer the brush.  I think it's more out of habit than anything.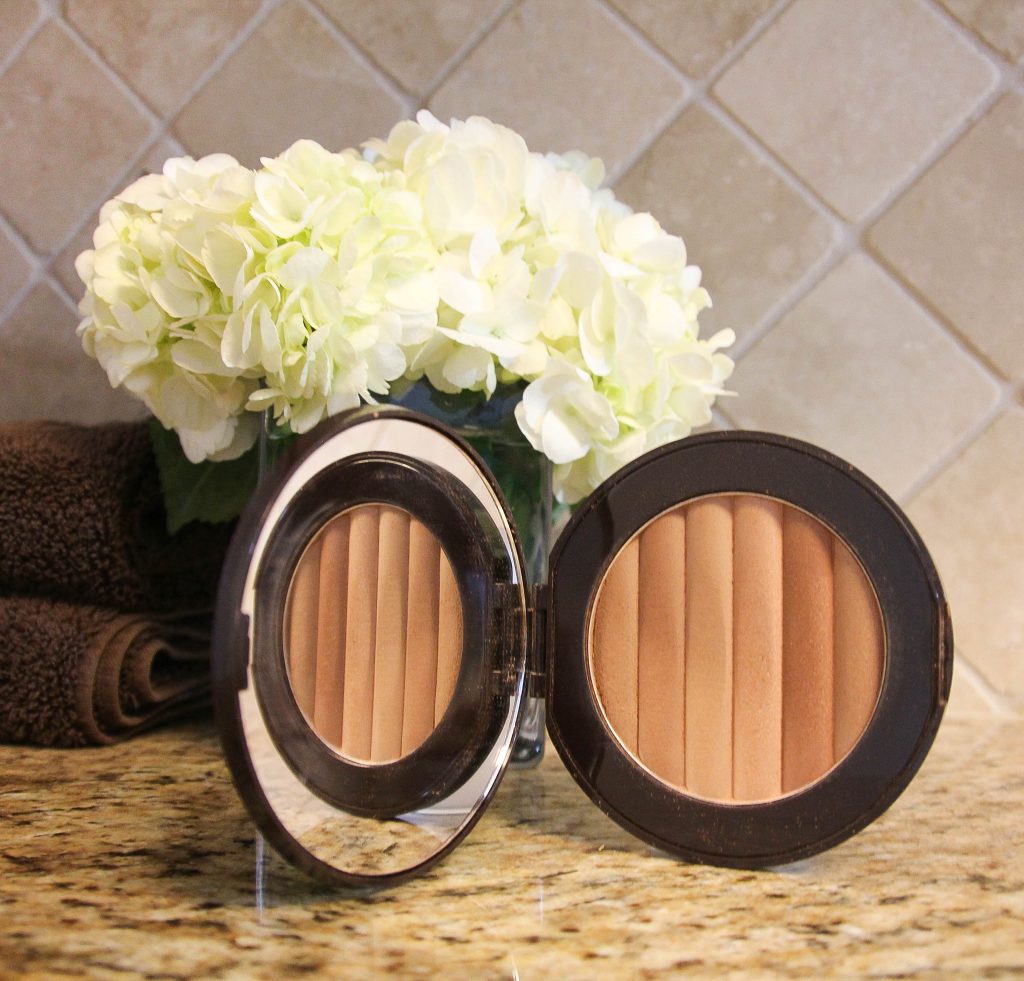 One thing I found with using liquid foundation is my face needed a little definition boost.  I'm slowly learning about contouring and highlighting, but haven't tried it out yet.  I currently use this bronzer  from PUR Cosmetics to help contour a little bit.  I apply mainly around the frame of my face, cheekbones, and side of  my nose like you would with a contour, but I also apply a light dusting all over too.  It gives a really great sun-kissed look.  You can't really tell in the pictures, but half of the shades have a little shimmer.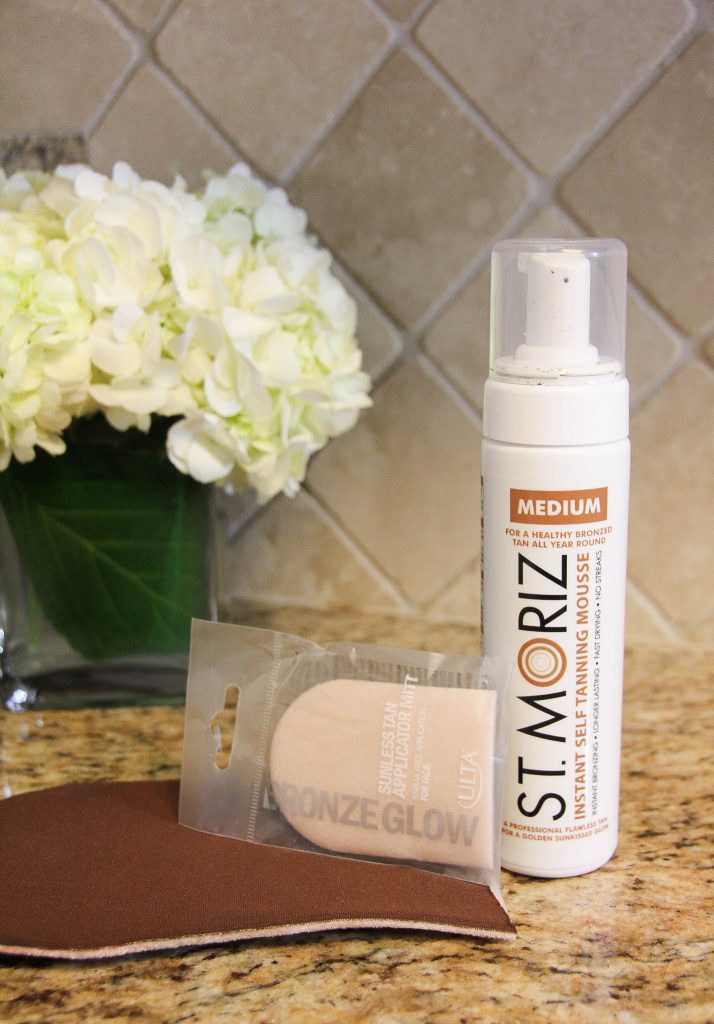 Another way I am achieving that sun-kissed look is with a little self tanner.  I have done professional spray tans and love the look, but not the price tag.  It's something you really need to do every week or two to maintain.  I bought this mousse because I read it was comparable to a pricier brand for about half the price.  I bought the medium shade which is perfect for my haven't seen sun in a few month skin tone right now.  I also like that it's not super dark so I have a little wiggle room to practice and make a few mistakes.  I use these gloves to apply the mousse. They have baby ones for your face too.  I stand on a bathroom towel while I apply to prevent any staining on my floor.  A few other tips, exfoliate before you apply, go slow to be sure you get all the spots to prevent streaks or missed areas, and apply before bed.  You have to leave the self tanner on for several hours while it does it's magic. I like to apply and then go straight to bed. I wake up and rinse in the morning, and my tan is ready to go!  I applied this self-tanner the night before I shot this post and this one, if you want to see my results.  I think I may have sold a few of my friends on this product a few week ago.  I love that it looks natural, and I think it fades very naturally and not splotchy.   I do notice a small tanning smell.  If you have ever used a self tanner you know what I mean, but this one is actually pretty light compared to other products I have tried.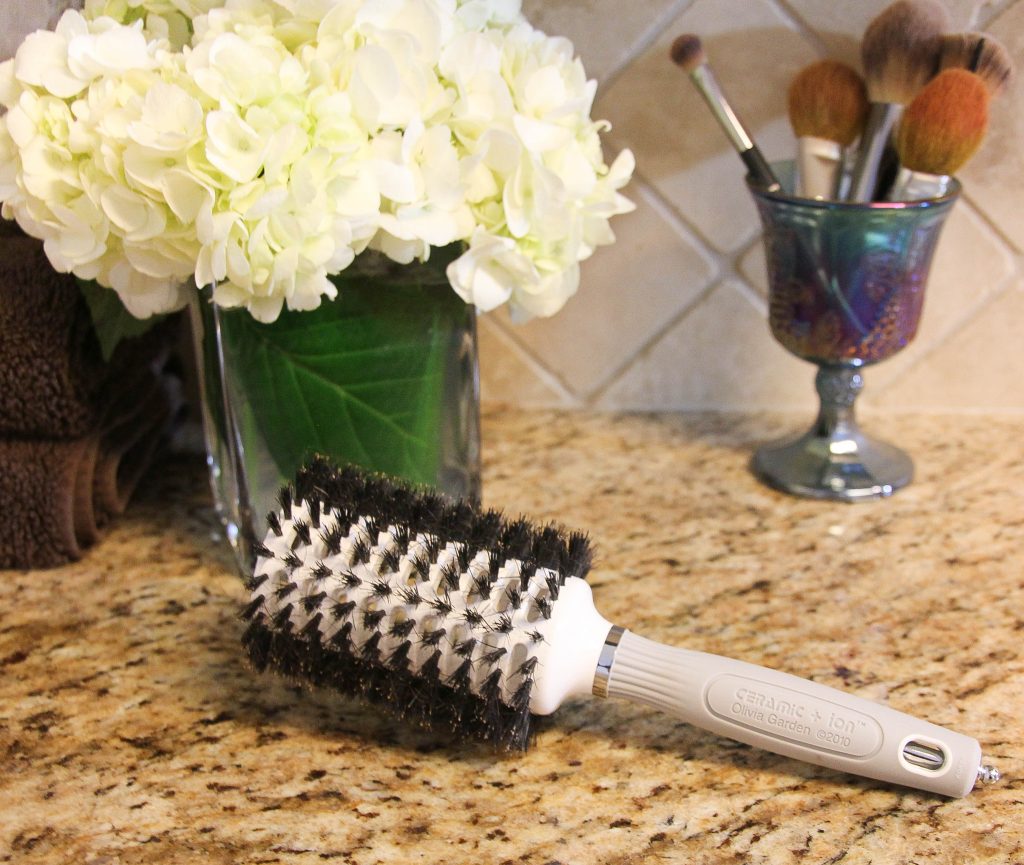 One other change to my routine is that I have been working on perfecting my blowout.  My hairdresser inspired me to try blow drying my hair straight  vs straightening with my highest heat setting of my straightener.  Apparently this is why my curls fall so quickly, so I bought me a fancy brush and have been practicing.   I have naturally curly hair, so I went with this brush which is suppose to be better for my hair type.  I still need lots of practice! 😉
One last fun beauty thing, I always see people with all their brushes in pretty little glasses, so I dug in my fancy serve-ware closet and found this goblet glass.  It has made such a difference to have all my brushes in one place.  I used to have them just tossed in my makeup drawer and was always searching for the one I needed.  My new makeup routine means I'm using more brushes, so I'm liking this little organizational tool.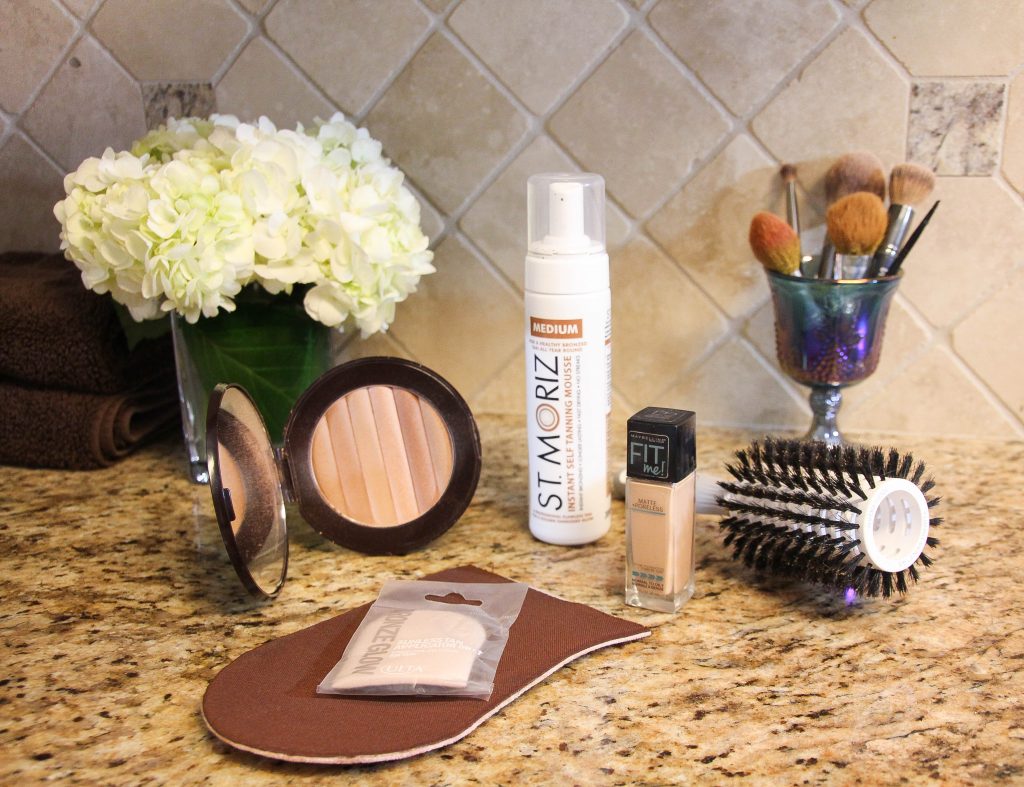 SHOP THE PRODUCTS


I hope you all have a wonderful Memorial Day Weekend!!  Our forecast looks pretty nice, so I'm thinking I might get a little pool time in.   Thanks for stopping by!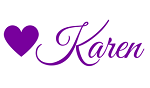 Love this post? You may also love: