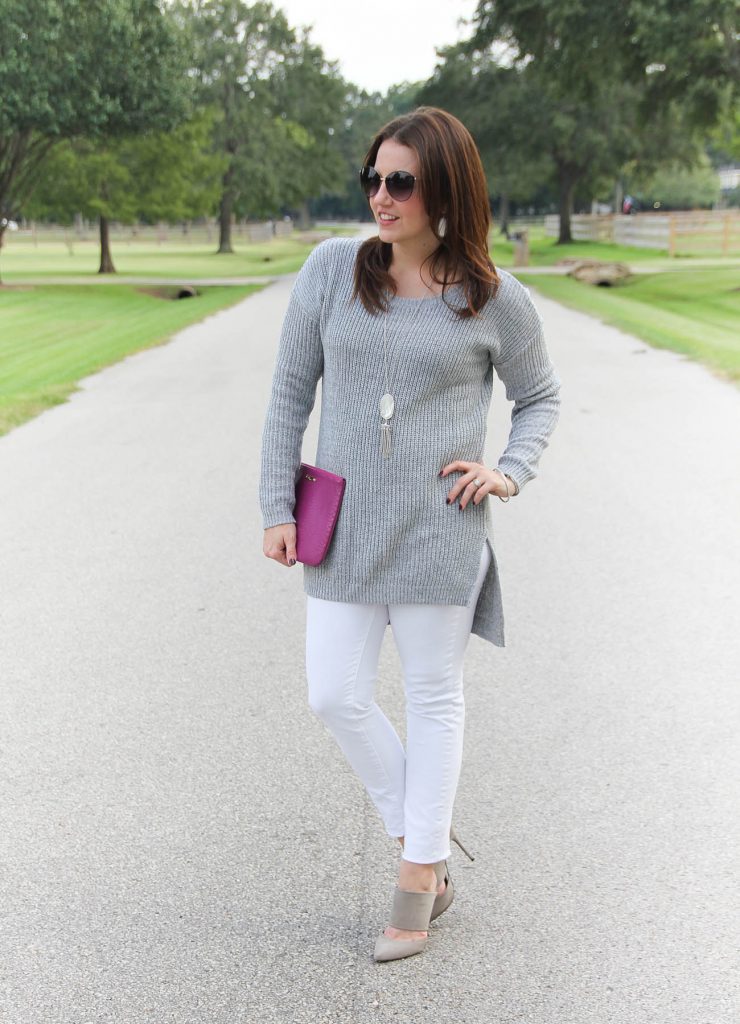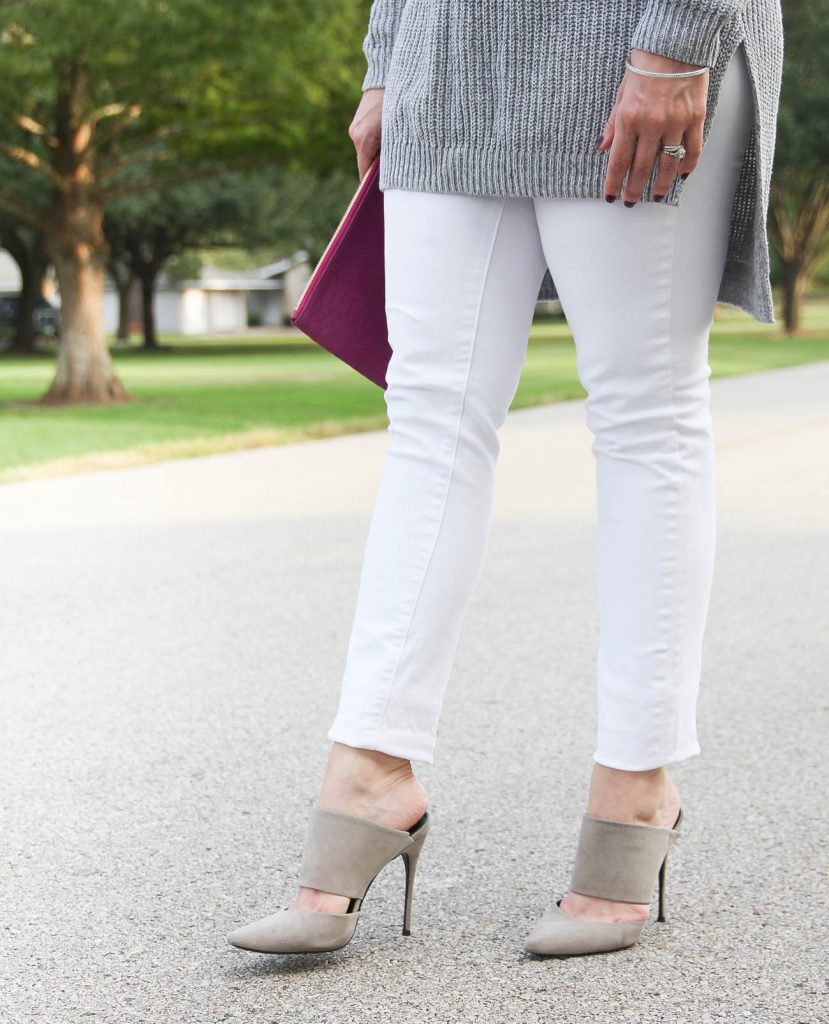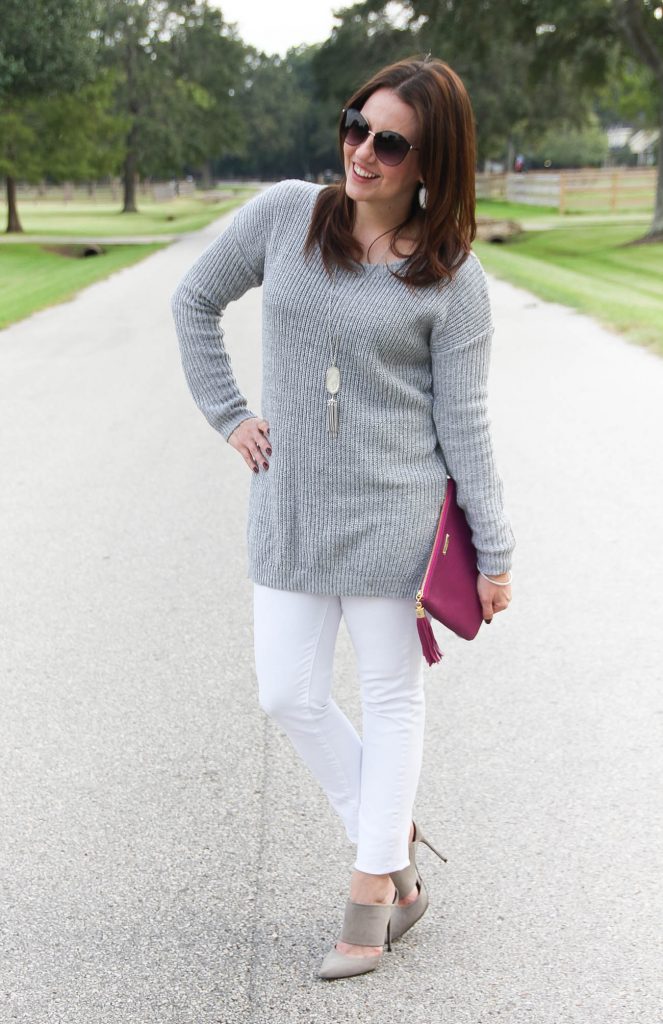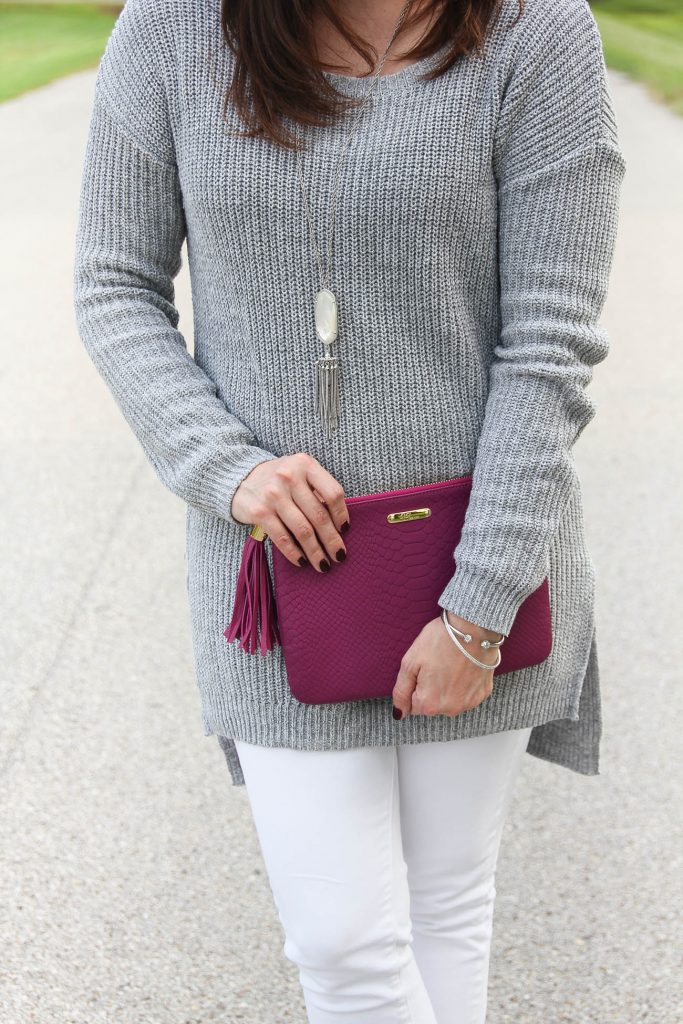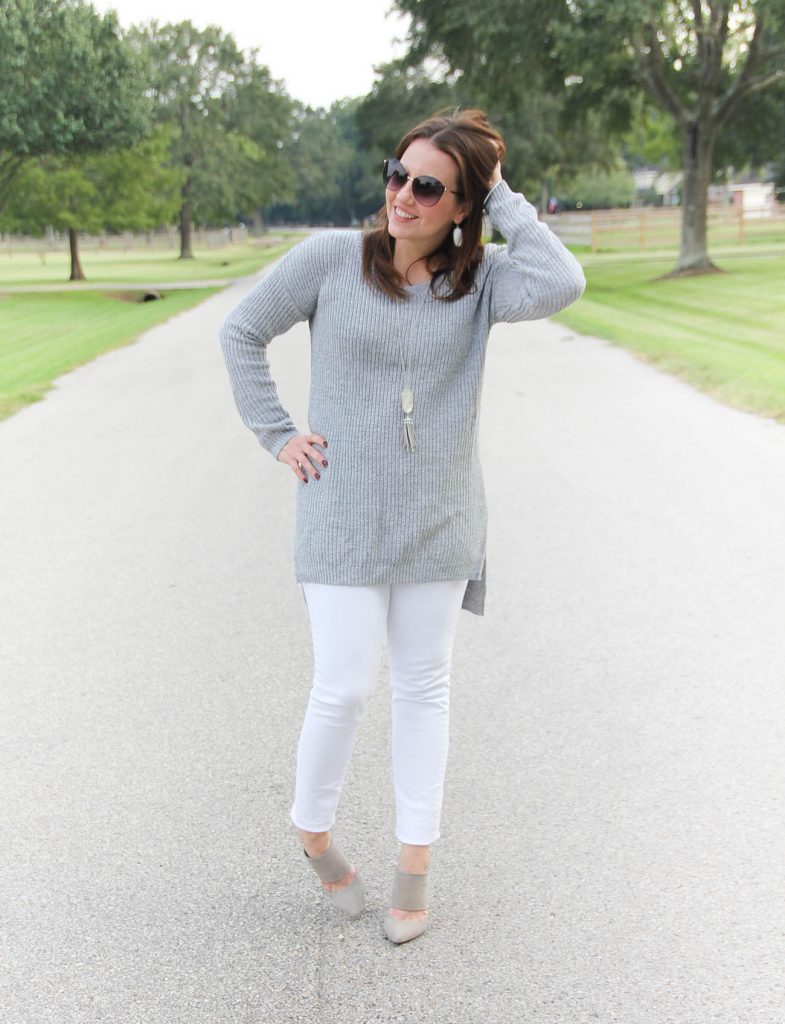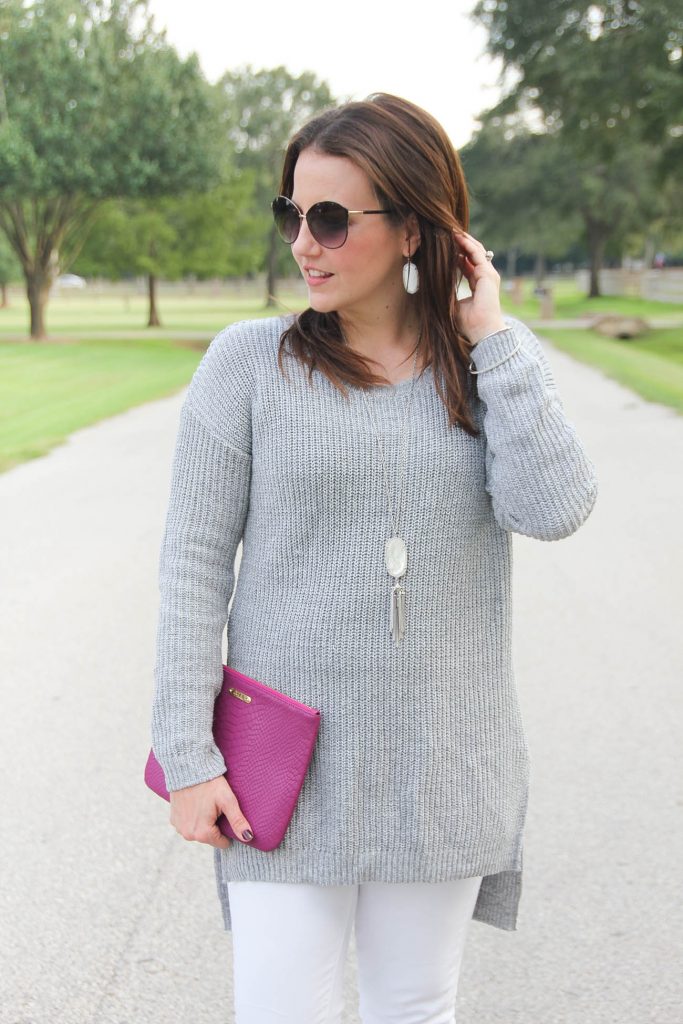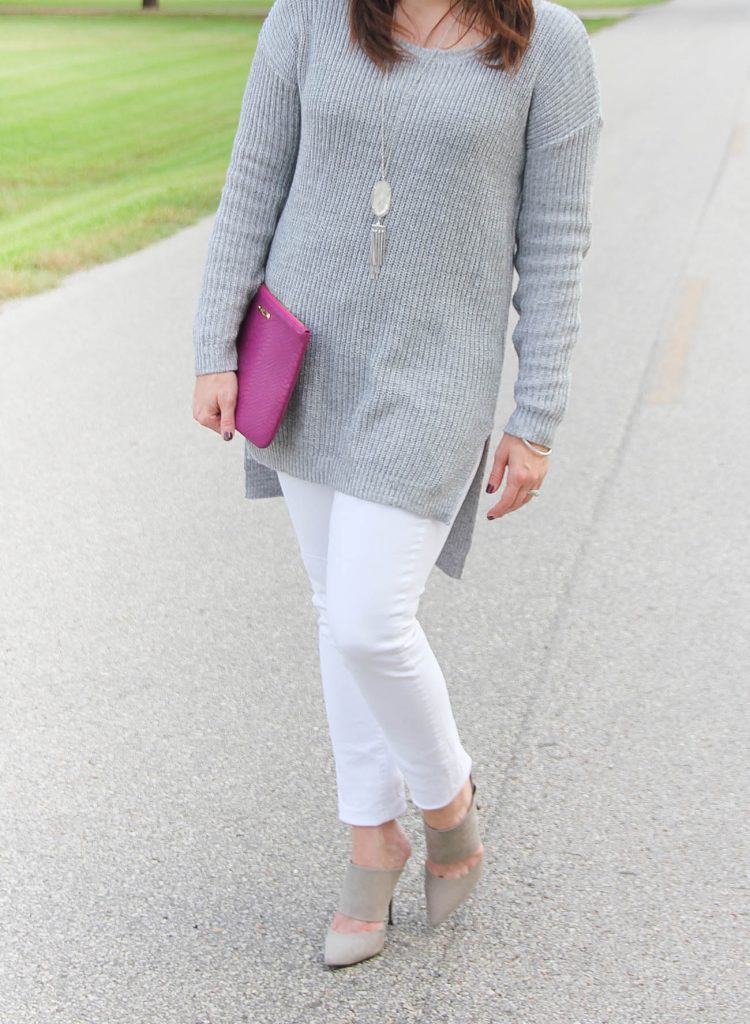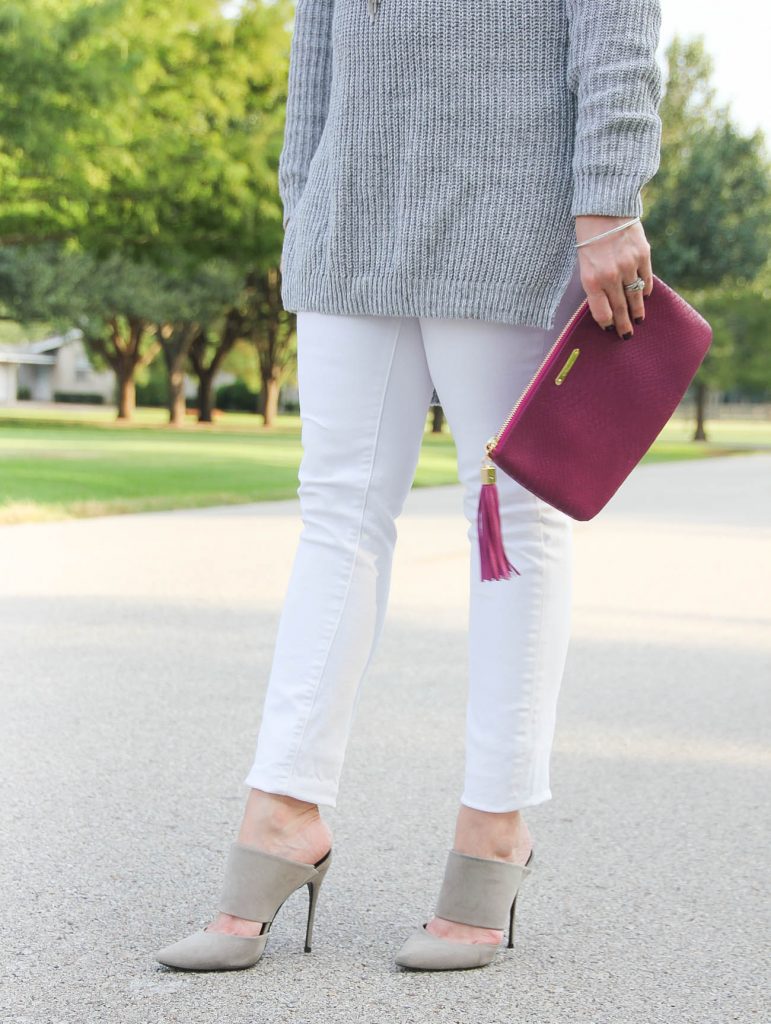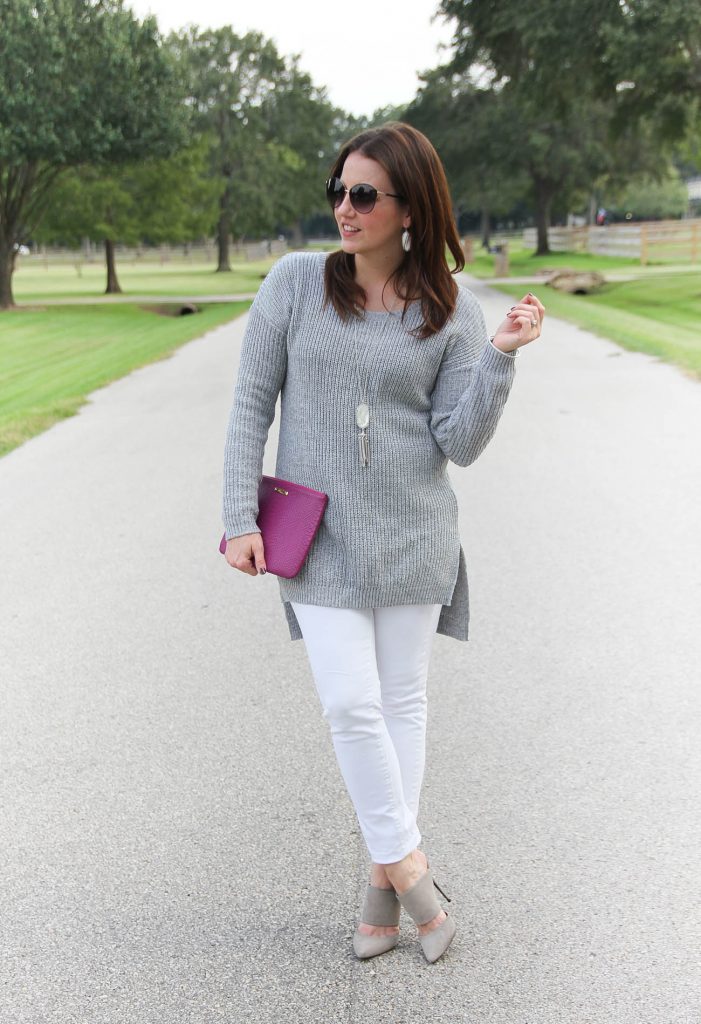 I feel like my favorite neutral color crush right now is gray.  It's such a soft and pretty color.  It mixes well with others, but looks great all by itself too. It has such an effortless chic look to it. I loved keeping this whole look neutral by pairing my gray with white jeans and silver and white jewelry.  Of course, I just had to add a pop of color somewhere though.  This clutch is always my go-to color pop.
I was so excited to see this sweater back  at Nordstrom this season.  It's high up on my list of favorites from last year!  You can easily dress it up with a great pair of heels and cute jewels for a little dinner date or holiday dinner, or toss it on with some leggings to relax around the house while watching all the Hallmark Holiday movies.  It's really cozy, so however you wear it, you will be comfy. AND Best Part – It's only $38! That's a steal of a price for a sweater!
On a small different note, if you had any issues with links on the blog on Friday, apparently there was some huge nationwide computer hack that made outbound links not work to certain sites.  BUT everything seems to be back up and running now.  Sorry I know it was probably super frustrating, but it was one of things where it was just out of my hands.  Thanks so much for taking time out of your day to visit, I always appreciate it!!
SHOP THE LOOK

Love this post? You may also love: