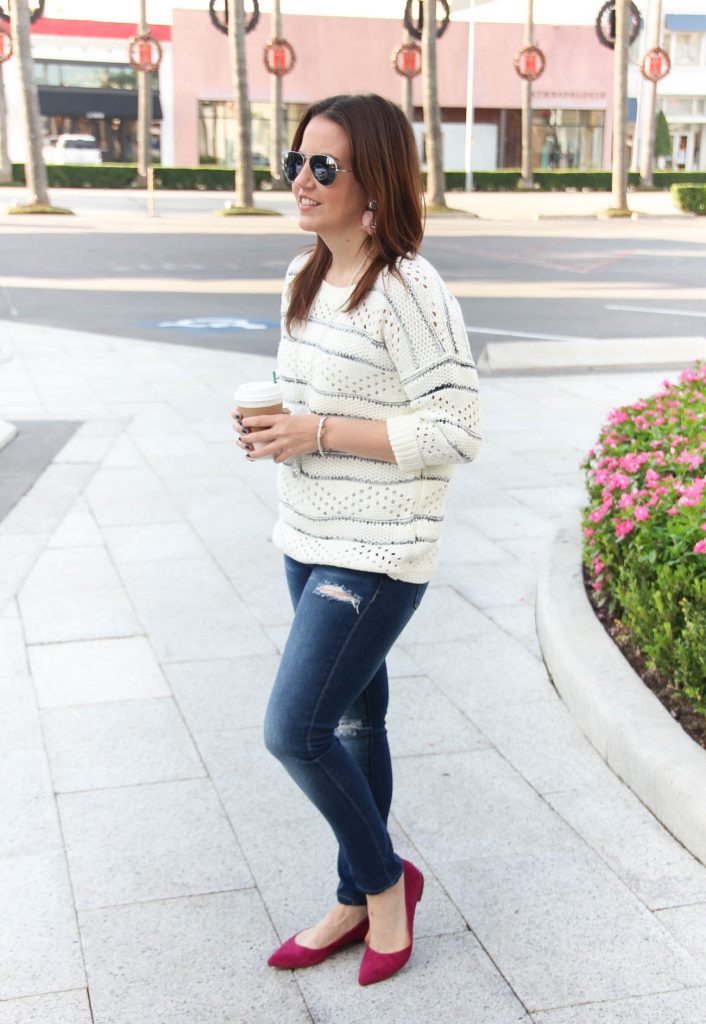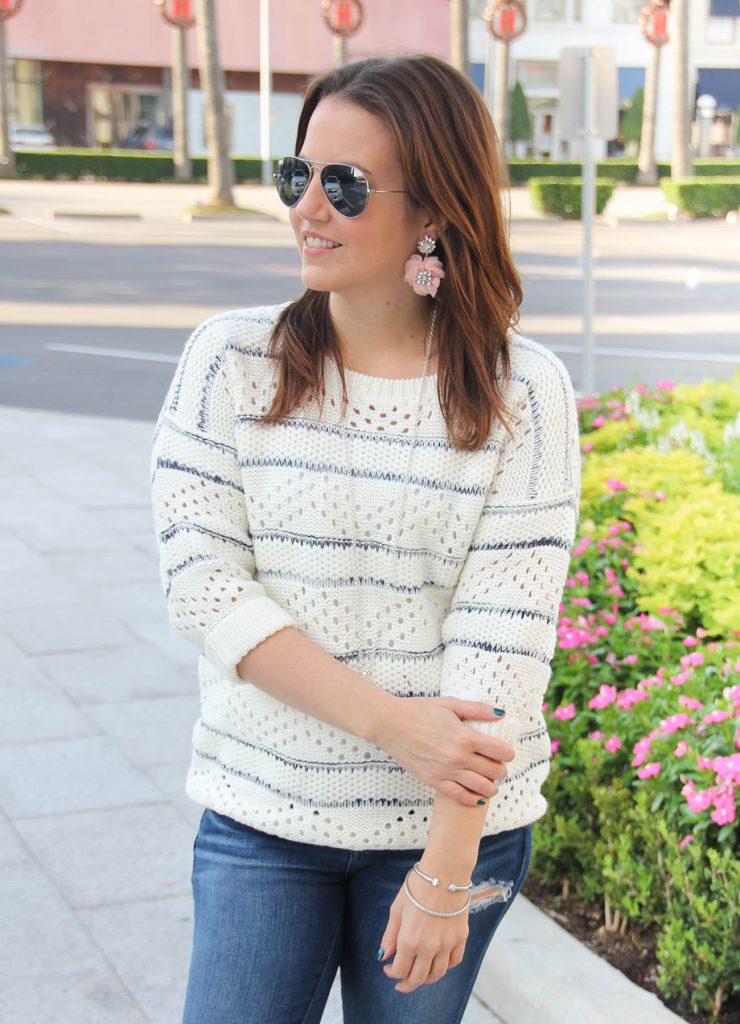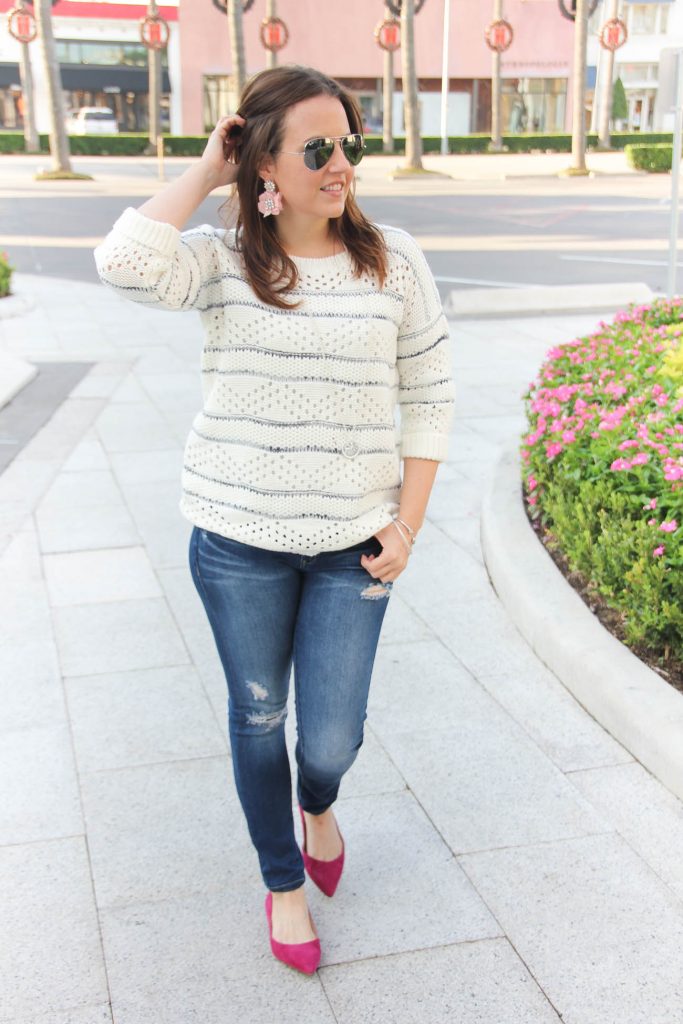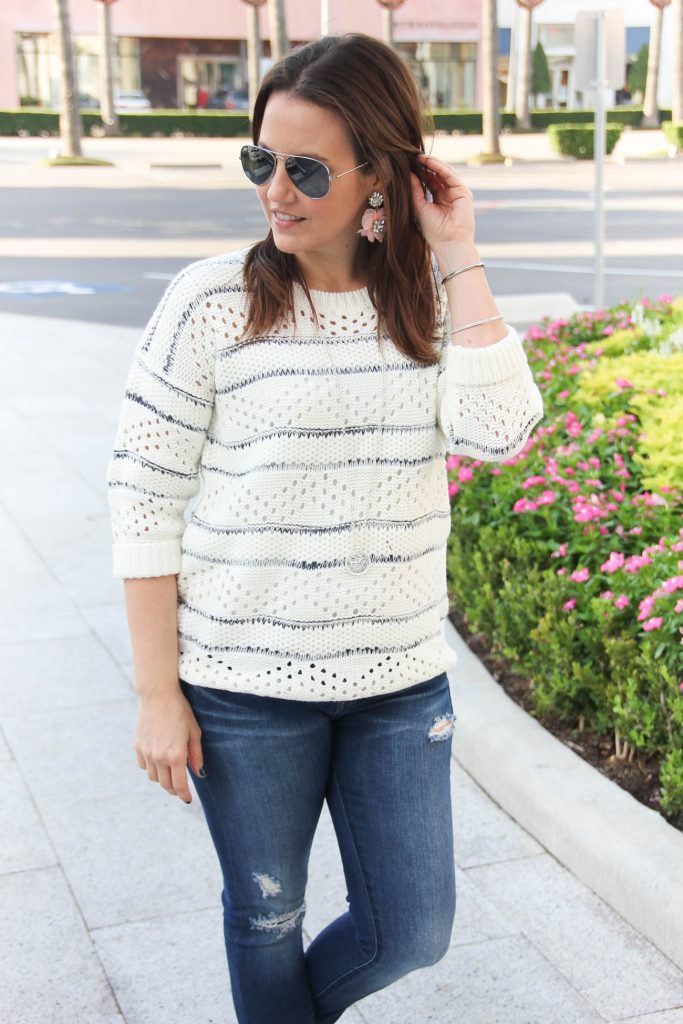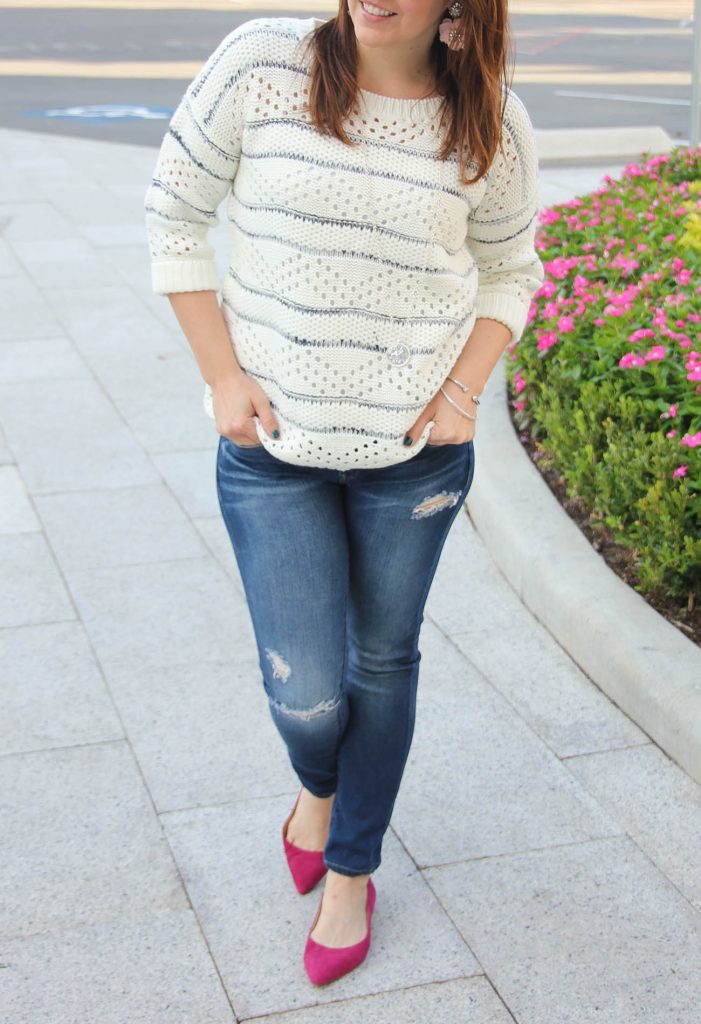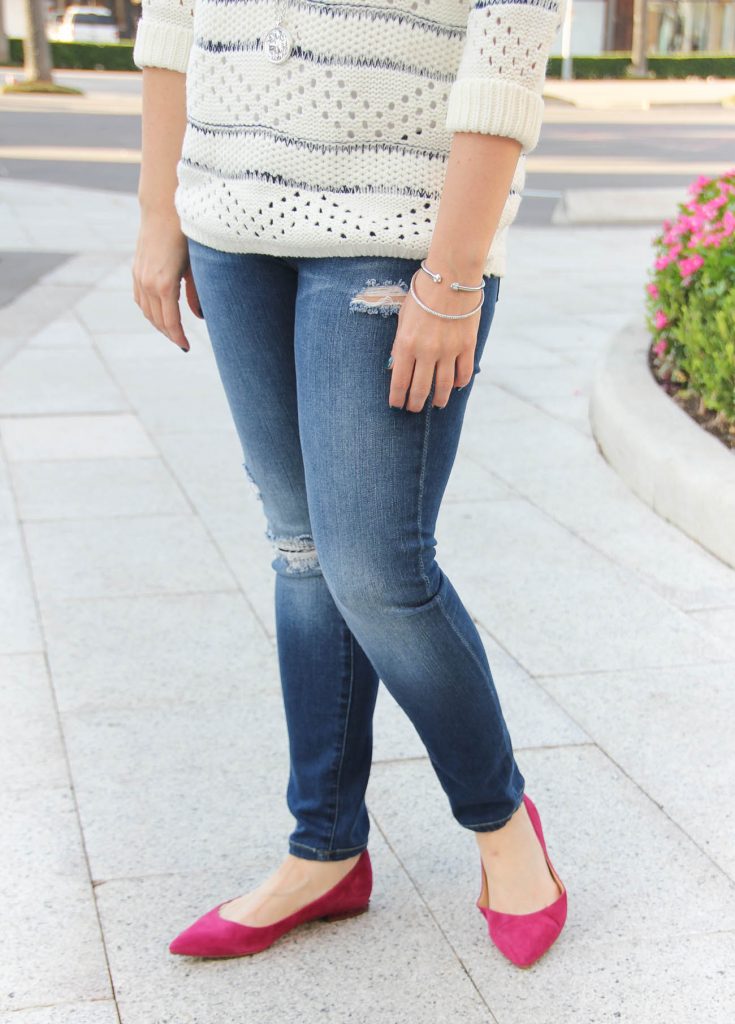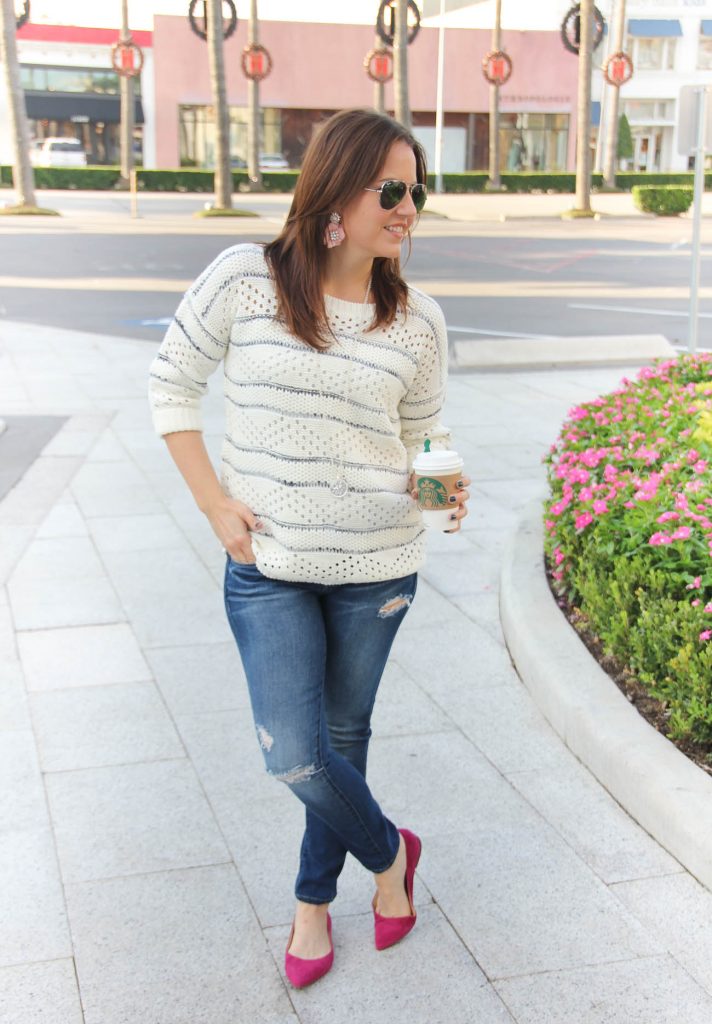 Does the title of this post freak you out a little?  Like how is it almost November and Thanksgiving?!?!?!  Last weekend, I even started testing out a recipe for my Thanksgiving dessert.  I made a pumpkin pie, I know not groundbreaking, kind of basic. BUT I made it from an actual pumpkin and not canned pumpkin.  Overall the process was pretty easy, just takes awhile for everything to bake.  The pie was delicious too!
I wish I could say I already knew what to wear, but who knows what our weather will be like in a month.  I wanted to share a couple options over the next few weeks that could work for whatever weather your holiday brings you.  The wild unknown of the forecast is one thing that makes this sweater such a great option.  It has that cozy knit feel I love for fall and provides a small amount of warmth perfect for a light breeze.  The knit does have larger holes and the sleeves are 3/4 length which makes it ALSO work for these warm days we can't seem to shake.  This sweater is see through. I have a camisole on underneath it.
I dressed this look up a little bit with these pretty floral earrings that add color and sparkle to the look.  Shoes are another great way to add color to an outfit.  These flats are the perfect compliment to the soft pink of the earrings.  I went with a simple long necklace to not distract from the statement earrings.  All together I love this look as a casual Thanksgiving dinner outfit with family or friends.  Comfy, Dressy, Classic, and small pops of color, just how I like it.
SHOP THE LOOK

Love this post? You may also love: