Monthly Archives:
December 2016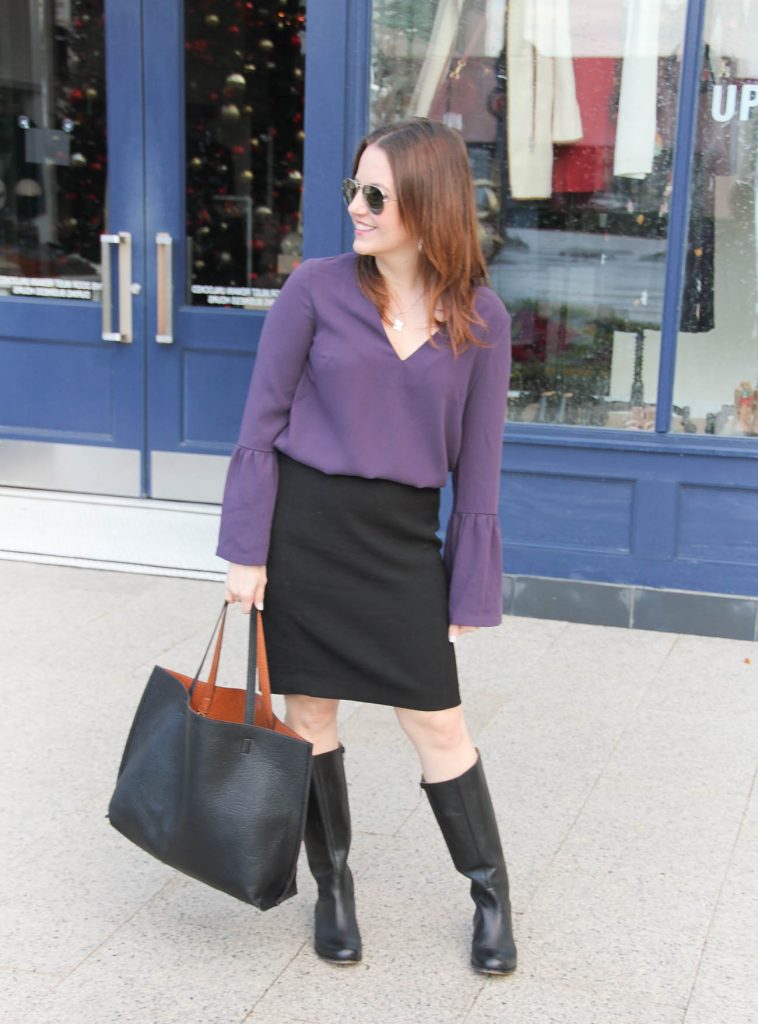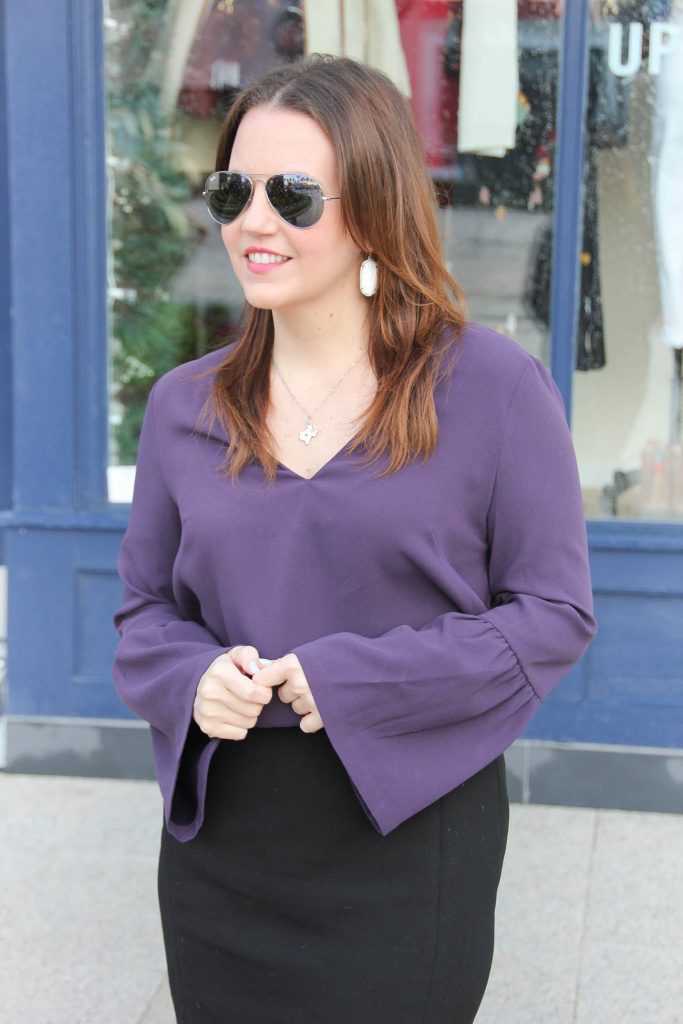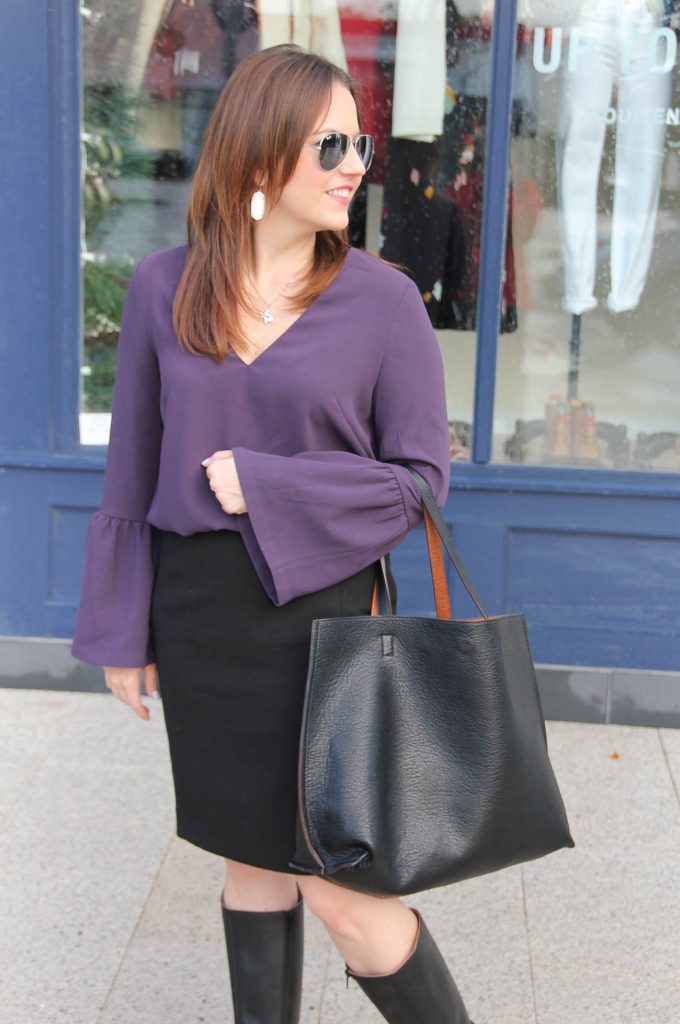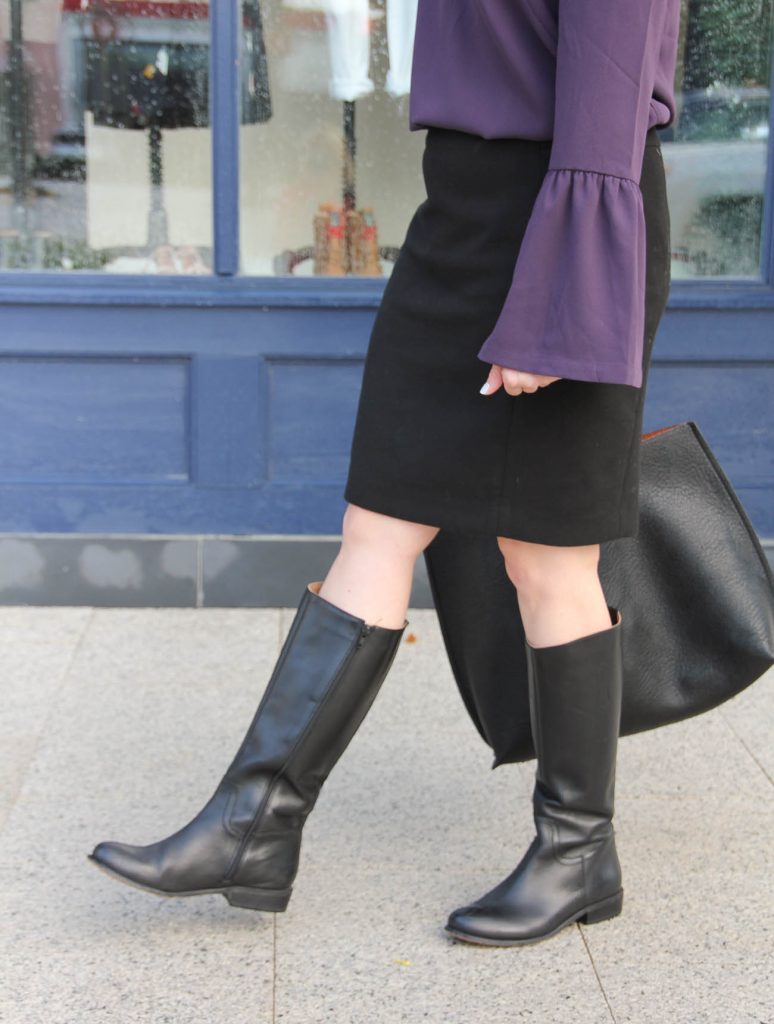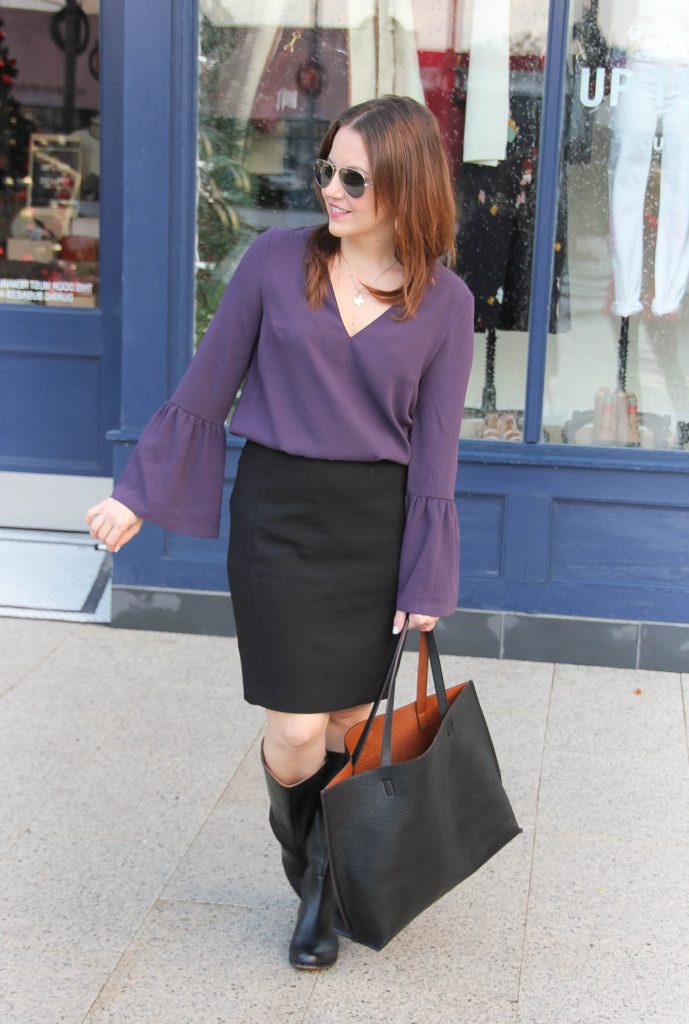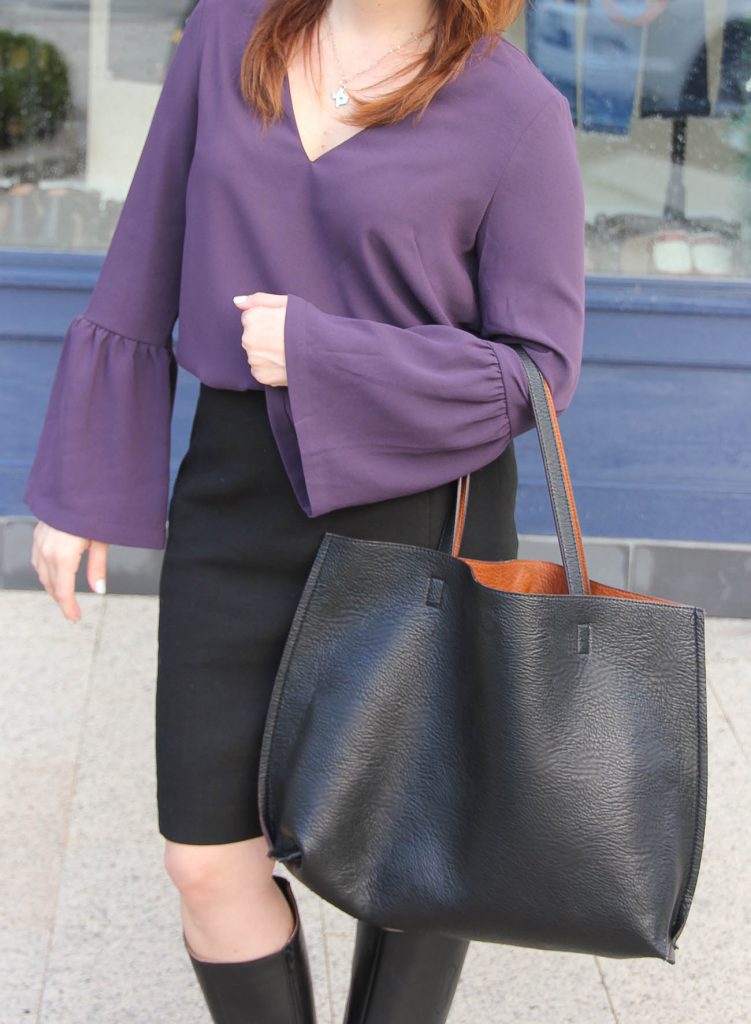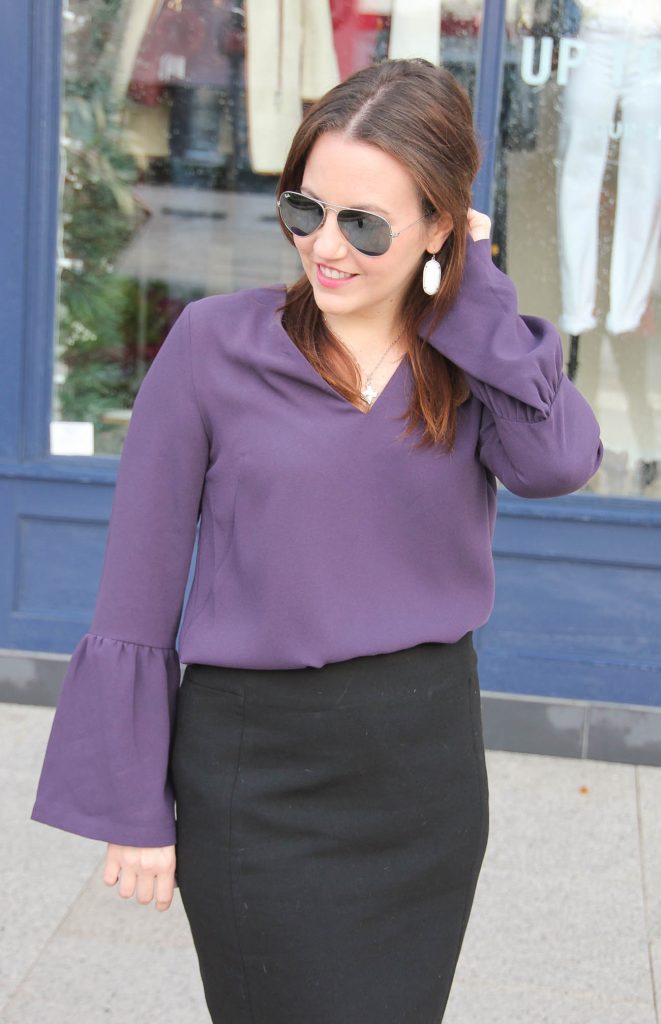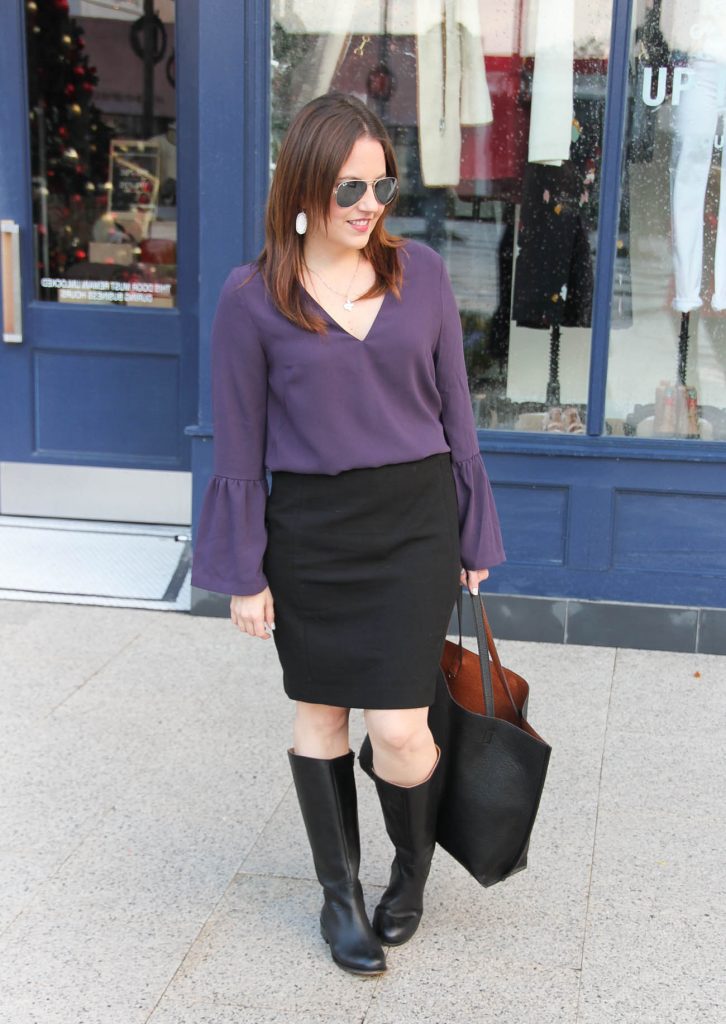 Only a few short days until Christmas!  I hope you have all our holiday shopping done.  I started the gift wrapping process last night.  I'm changing up my gift wrap this year and using brown paper and tons of fun ribbon from a local craft store.  I was inspired by a few pictures from Pinterest.  They are already looking really cute!
While I'm sure many of you are off from work this week, I am still heading into the office.  During winter months, I love pairing my riding boots with pencil skirts for that comfy professional winter work outfit.  The flat boot may be a casual shoe, but put it up against a pencil skirt and fabulous top and it instantly transforms.  You can also add black tights to this look for colder days.
How gorgeous is this purple bell sleeve top?!?  I love the bell sleeve detail  and of course the color.  I feel like purple use to be everywhere and now it's becoming harder to find.  I'm super picky about my purple.  It has to be just the right shade for me to like it.  This one is a great rich color and will be perfect in Spring paired with white jeans and wedges.  It's a longer tunic length, so you can easily pair this with some skinny work pants or  black jeans too.  Ooh or my gray ones from my last post.  So many options will work with this color and style!
Alright ya'll, whether your are at home, work, or running around buying last minute gifts, I hope you have a great day!  Check back Friday for a special post sharing my top blog posts of 2016 and see if your favorite outfit made the list.  See you then and thanks for stopping by!
SHOP THE LOOK