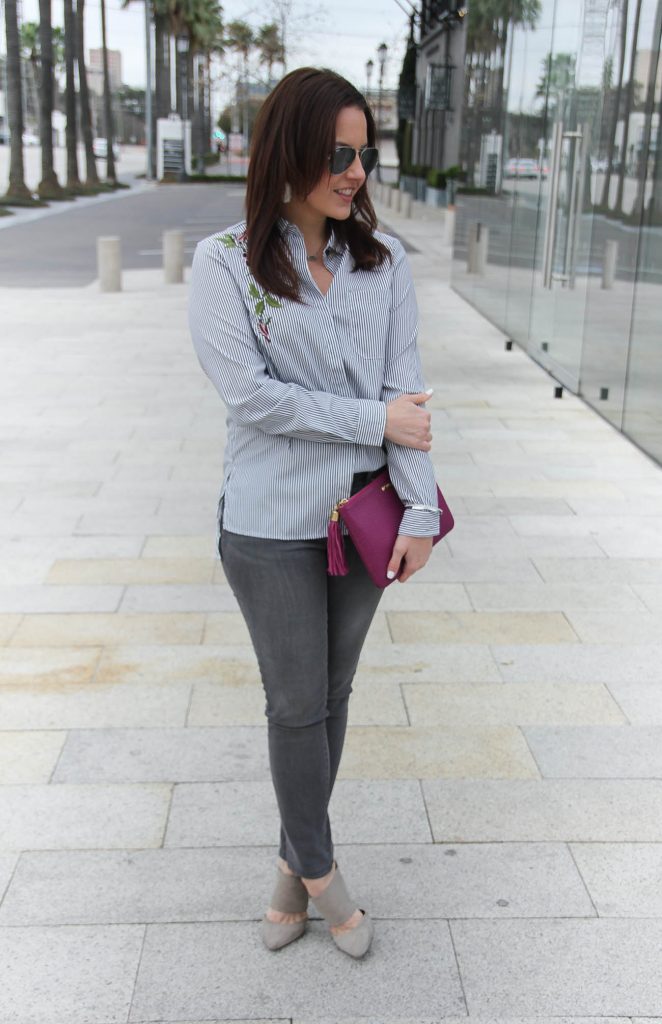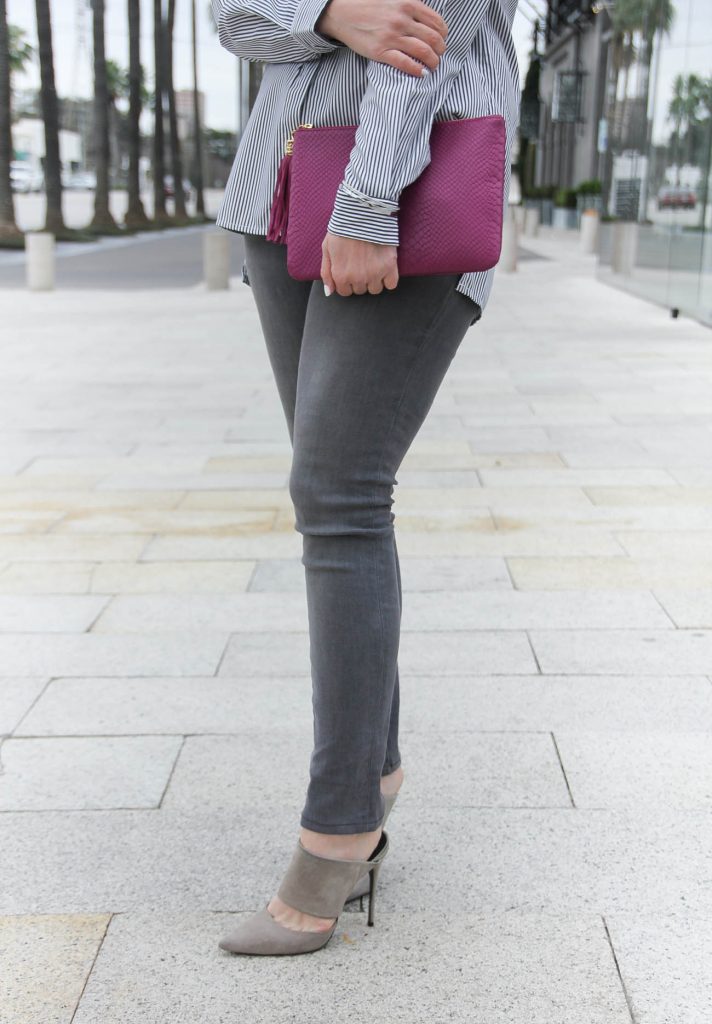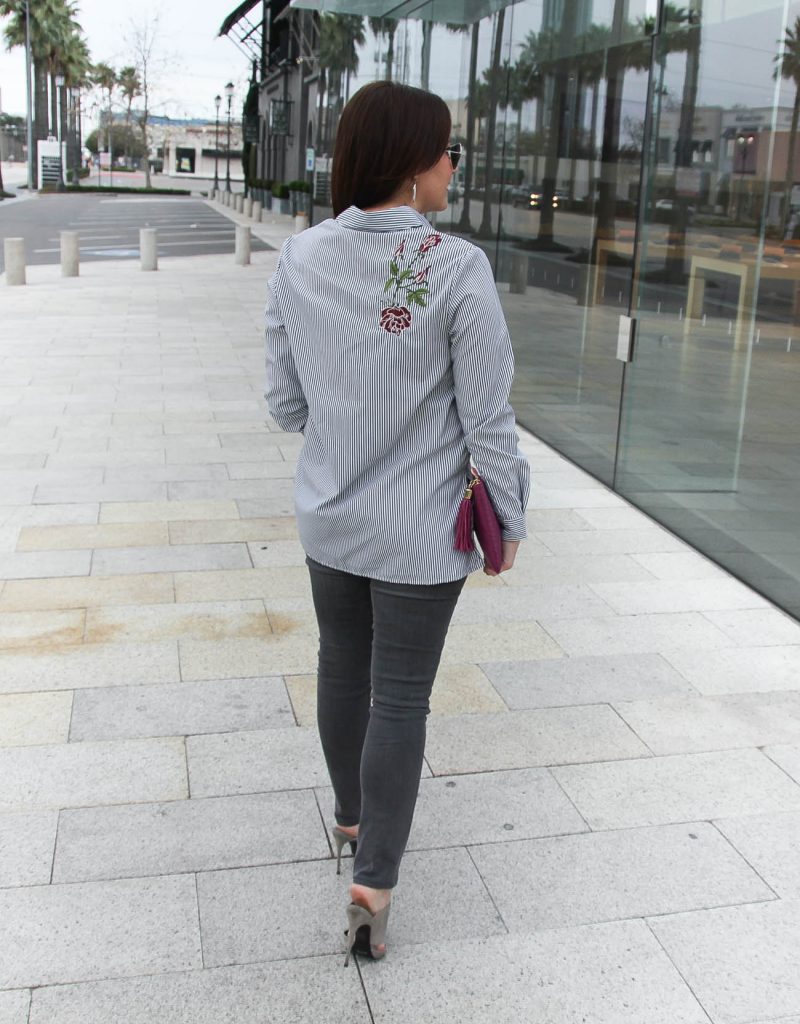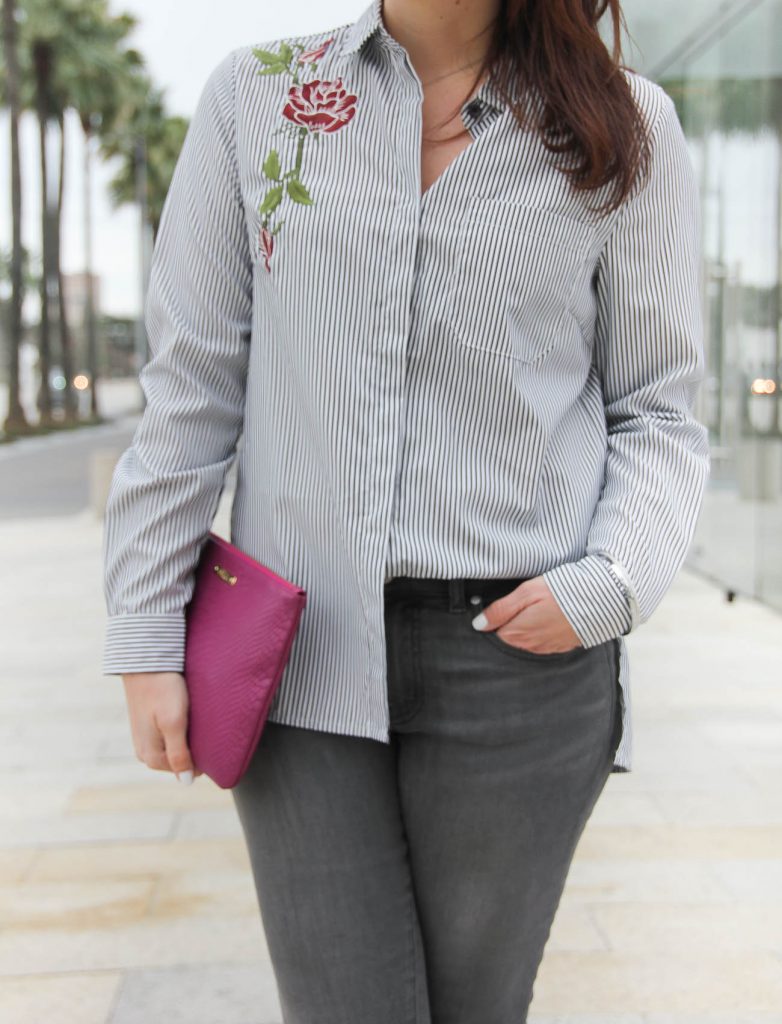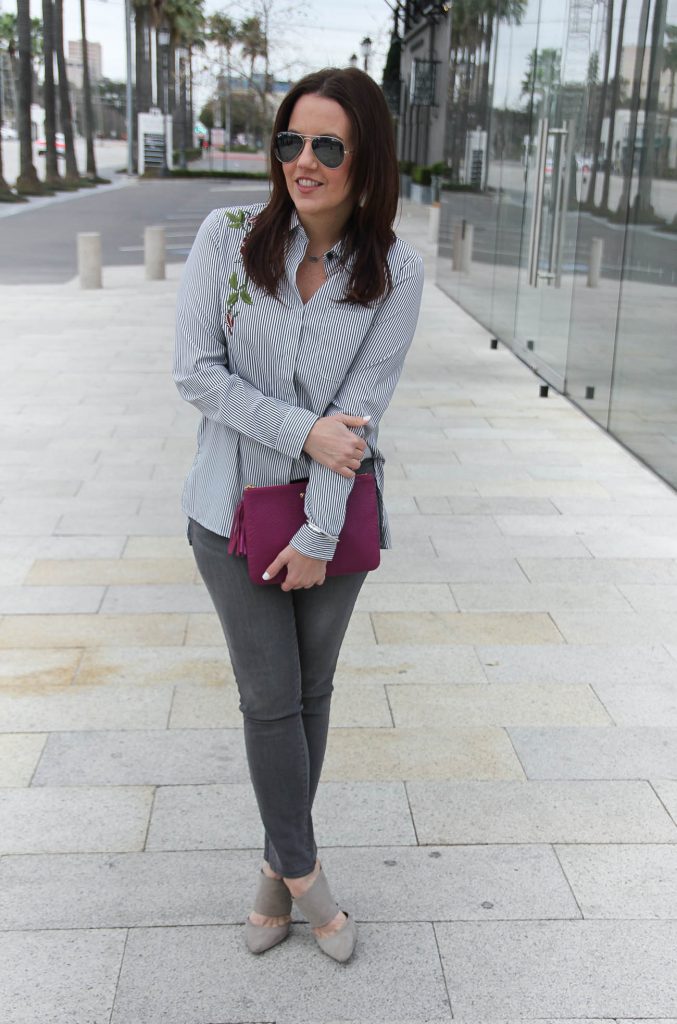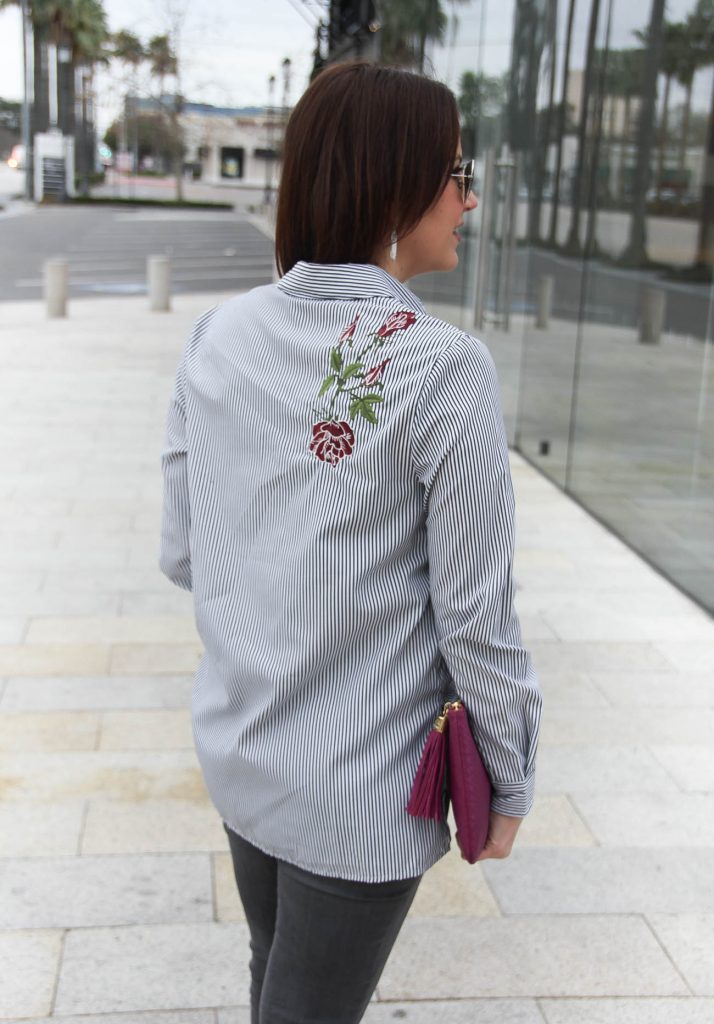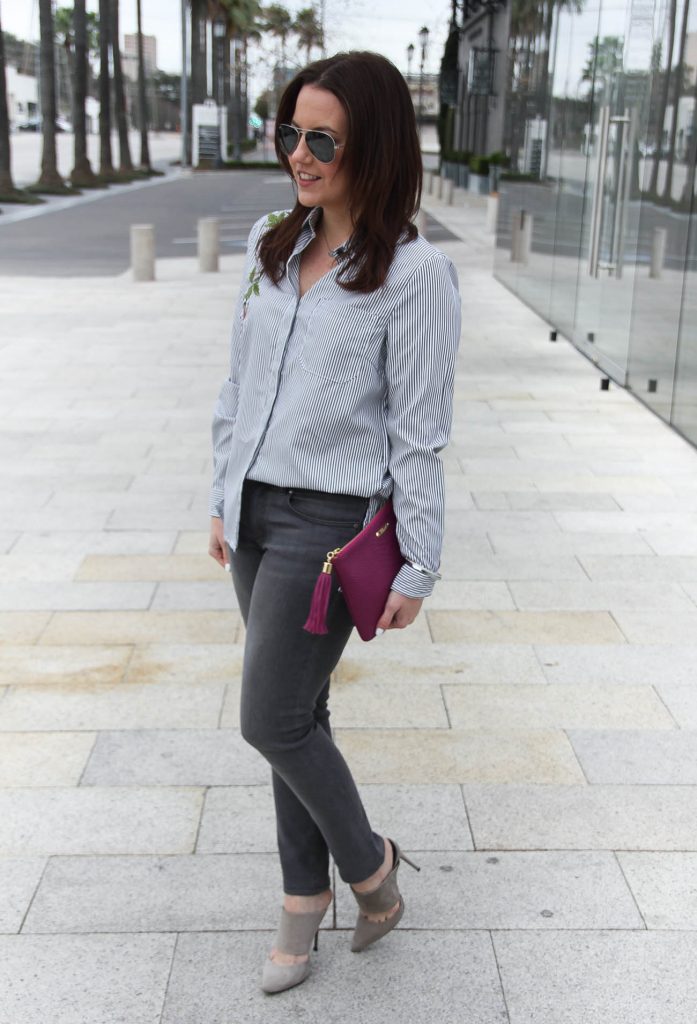 I have always been a lover of gorgeous floral embroidery.  Every year, I buy a top or a dress with some embroidery on it.  I started noticing it becoming more popular, but it wasn't until I received a few different orders on the same day that I realized I was a little obsessed.   I can't help myself, it's just so pretty.
This embroidered rose blouse had a few different things I like about it.  One obviously the gorgeous embroidered flower that sits on your shoulder both front and back.  This flower totally reminds me of the rose from Beauty and the Beast!  I think about it every time I look at it.  (Totally off topic, but really excited for the movie!)    I also loved the gray stripes.  It made this blouse feel a little different than your average button down, and I felt it could easily work in both an office and date night setting.  This blouse has a slightly higher side slit than a normal blouse.  I kind of liked this because it made it easier to do the cool girl partial tuck in.  I have never liked it with a normal blouse, but the higher slit made it work better with this blouse.
This top pairs perfectly with a black pencil skirt for work.  For a cute weekend look, I stuck to the gray theme and paired it with my gray skinny jeans and suede mules.  To make the rose color stand out, I added a pink clutch to help pull the rose out from all the gray.  You could do a double movie date night to see 50 Shades Darker and Beauty and the Beast and be theme dressed for both. 🙂 Hope ya'll are having a good week so far, thanks for swinging by!
SHOP THE LOOK

Love this post? You may also love: