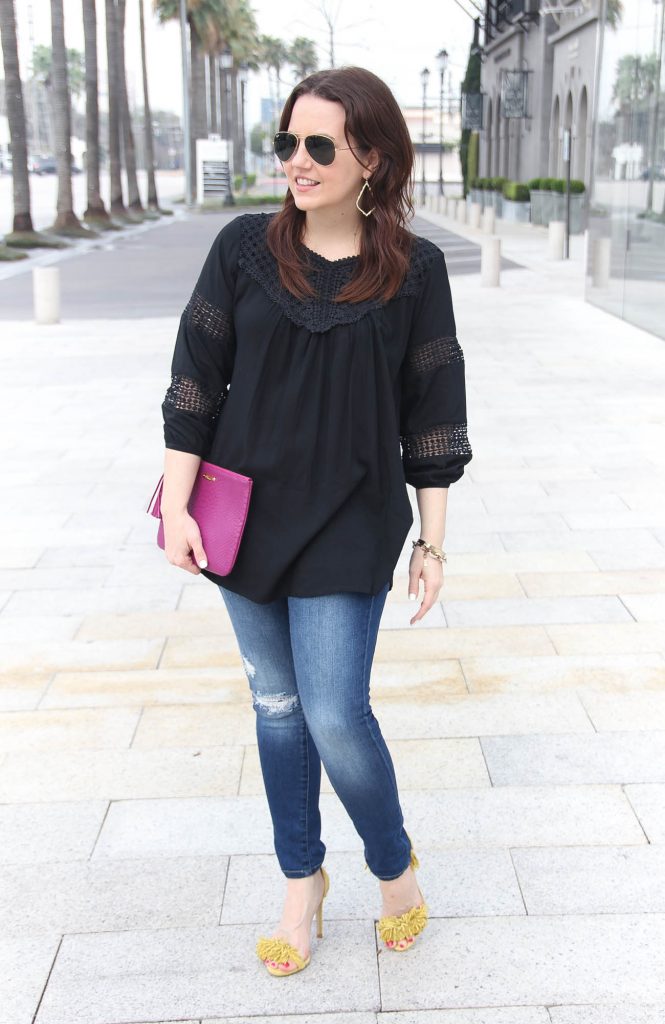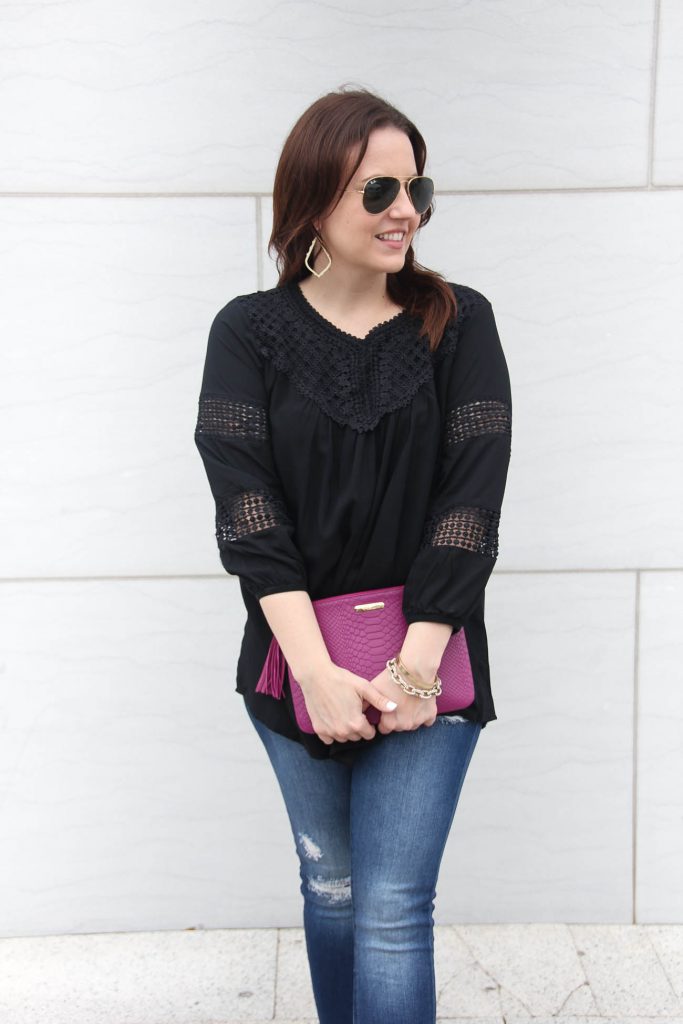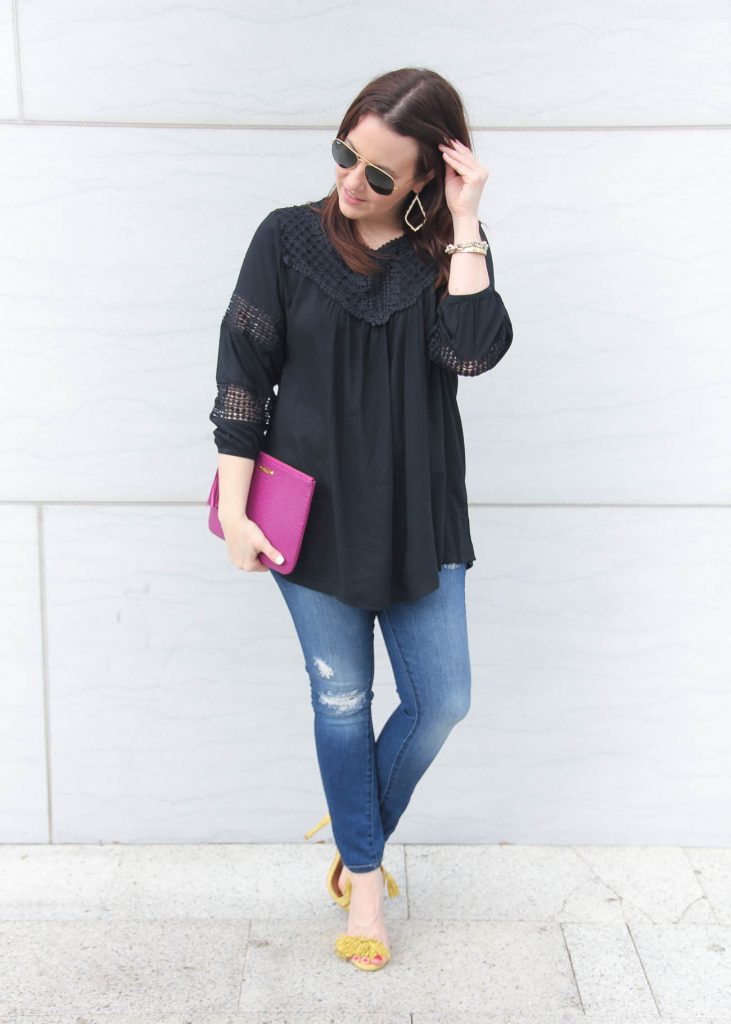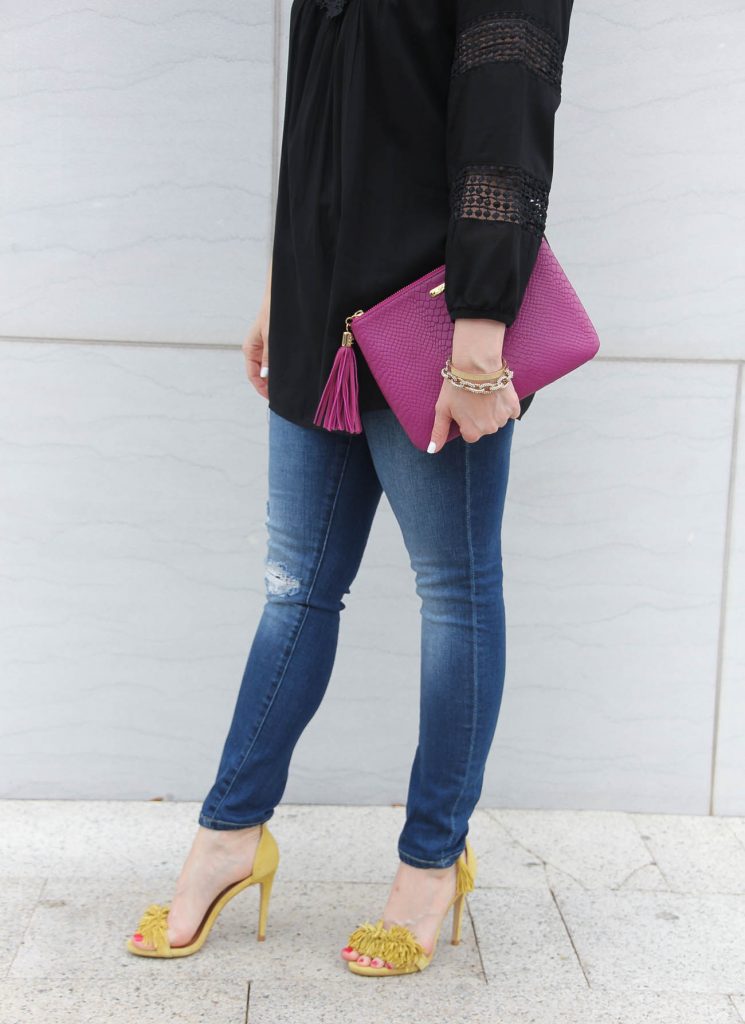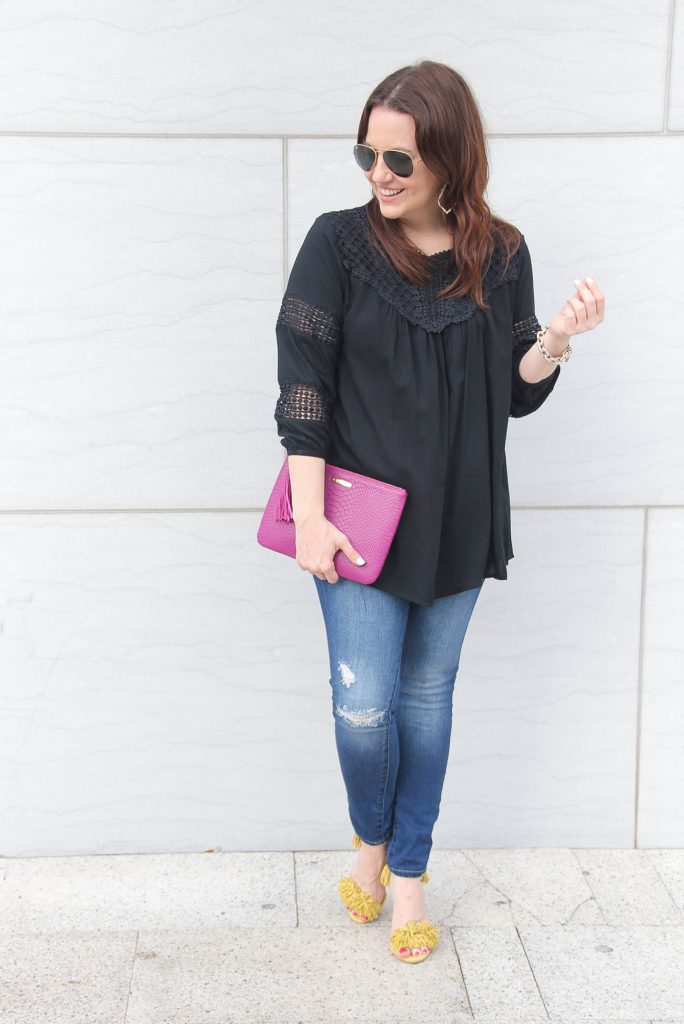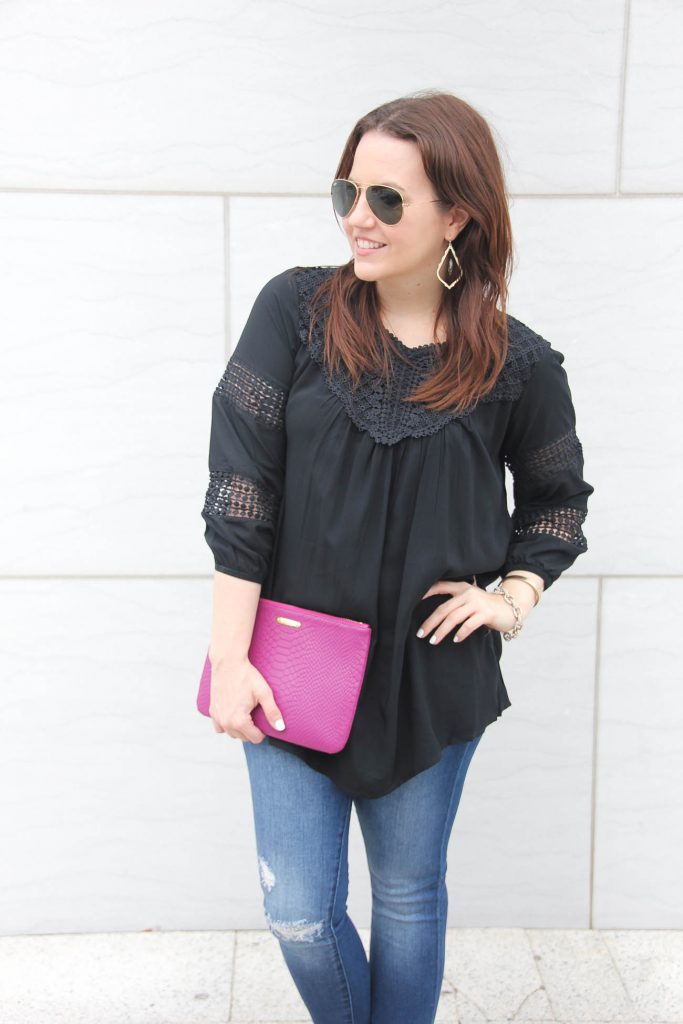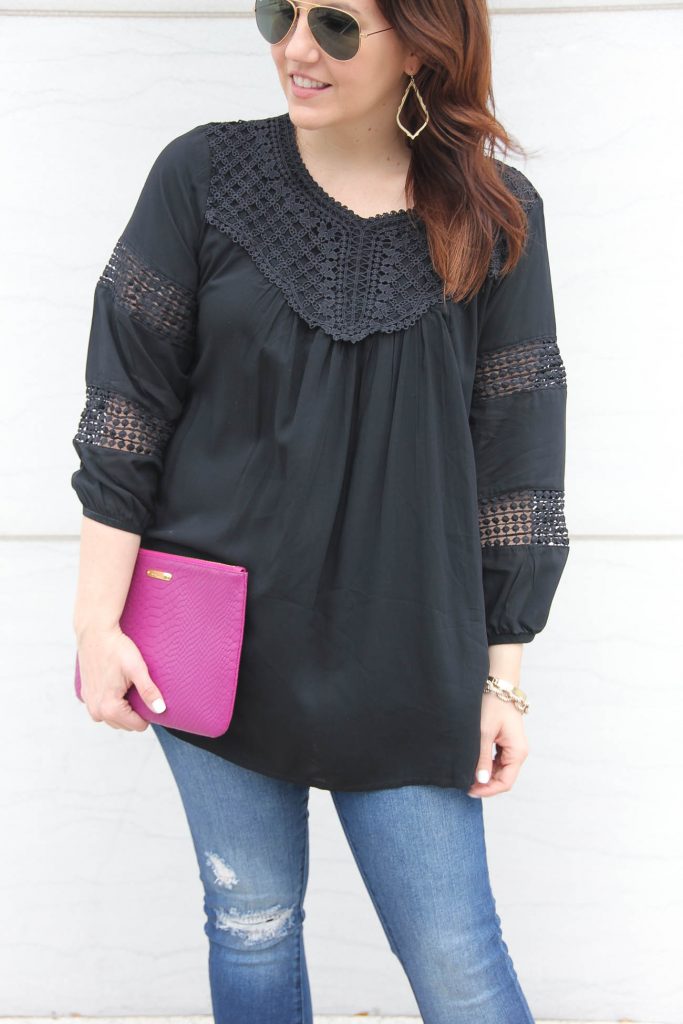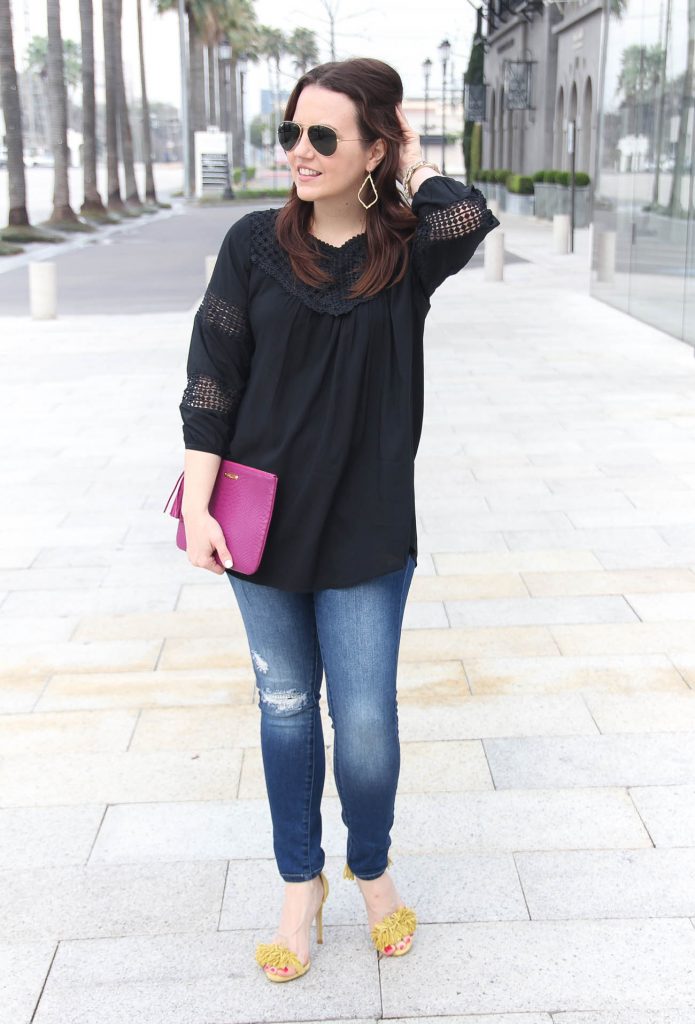 And my love affair with black tops continues.  I have a feeling this top will be in constant rotation year round.  The crochet detailing on the sleeves and neckline is gorgeous and good quality.  I have already washed this top, and the detailing still looks good as new.  One thing I was pleasantly surprised and pleased about with this blouse is that the elastic cuffs at the bottom of the sleeves are not too tight.  I hate when they are just a hair too tight and leave light marks on your skin.  These are not tight at all and really don't even come in contact with my skin the way a normal elastic band would.  Unfortunately, my order for this top was originally delayed and now it's sold out.  They do have tons more cute black tops though!  I had to stop looking, because I found a few more to buy. 😉
I mentioned on Friday that my gal pals and I were heading up to my college town for our sorority reunion.  We had so much fun on our trip.  It rained most of the time, so we didn't get to walk around campus to see all the new buildings.  But we did get to head to our sorority house and check out the remodeling they did and meet current collegiate members.   I only wish the weekend would have been longer because I saw a few faces that I didn't have the chance to catch up with.
Oh and for anyone wondering, the first couple days of Whole30 have gone surprisingly well.  I haven't had any crazy headaches, so yay to that! But I am having to learn to eat a bigger lunch, so I don't end up starving before dinner and needing a snack.  Going from all day grazer to 3 meals is currently my main challenge.  Thanks for stopping by, and I will see you back here Friday!
SHOP THE LOOK

Love this post? You may also love: