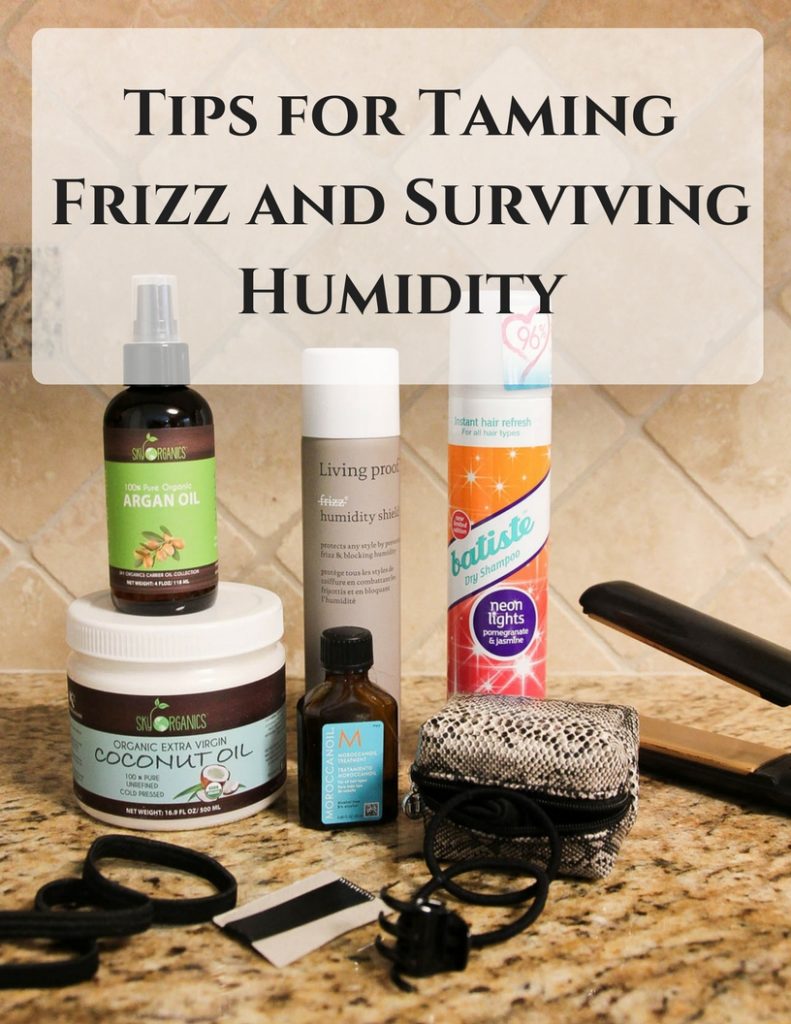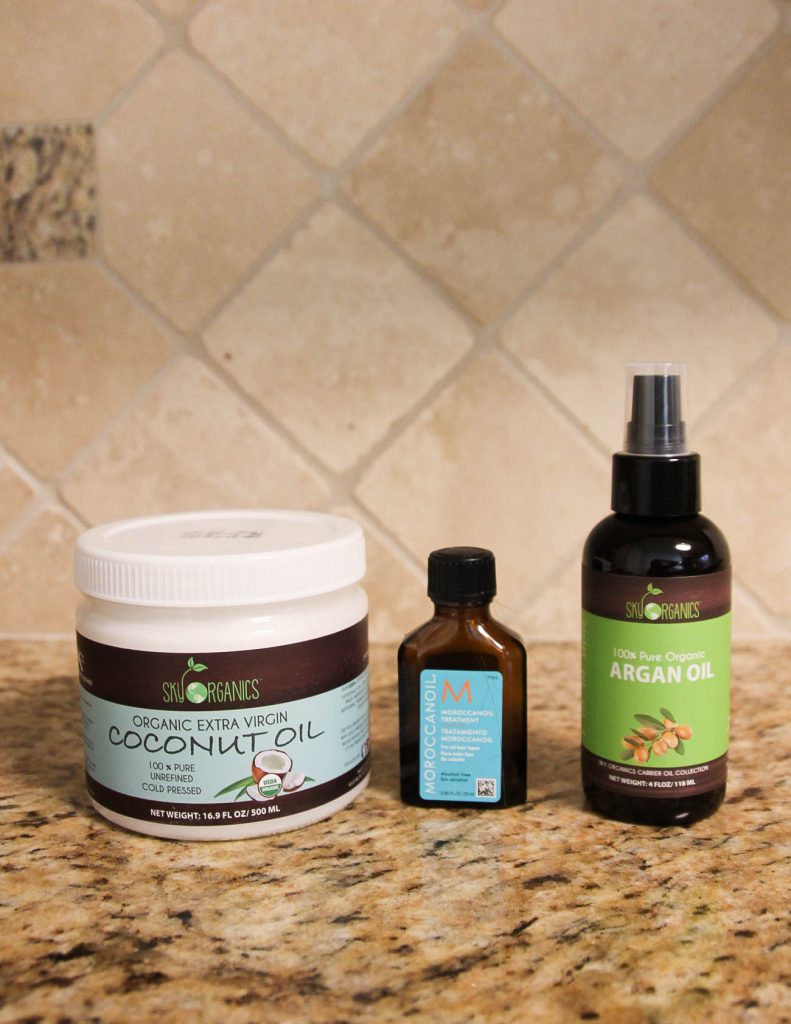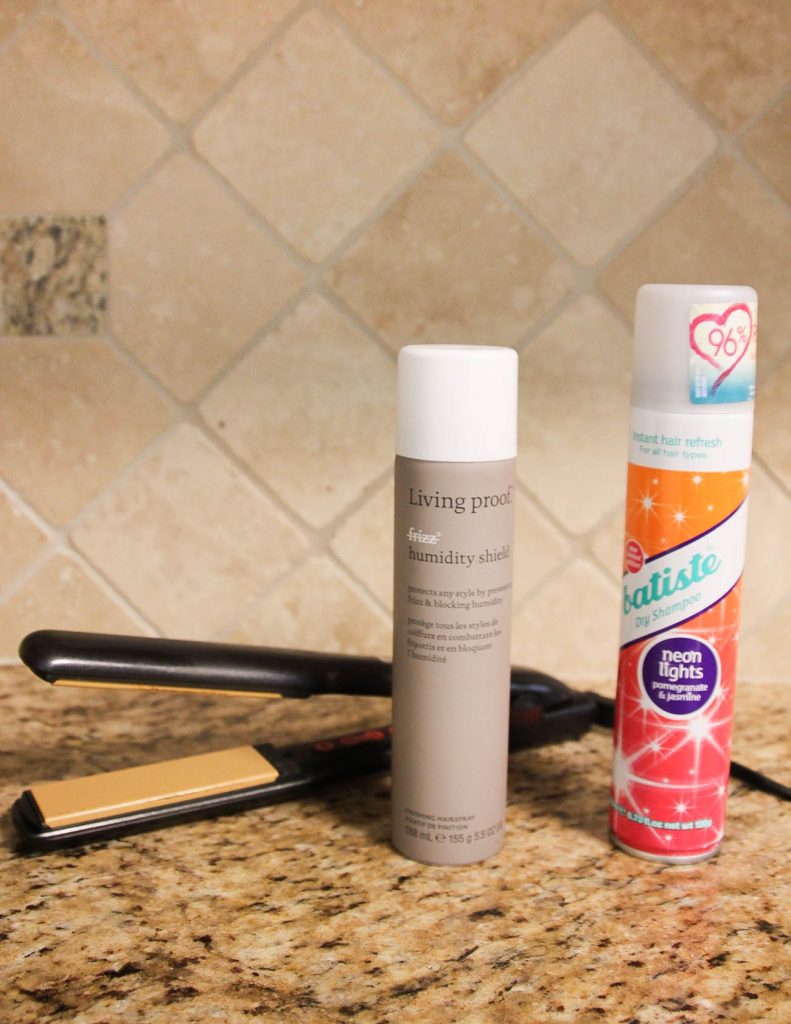 Happy Monday friends!  I hope you all had a wonderful weekend!  I did a little spring cleaning and enjoyed some time outside in our beautiful spring weather.  It was a very relaxing and rejuvenating weekend.  I feel so ready to tackle this upcoming week.
I have been wanting to write this beauty post for awhile now, but I'm always trying new products so I kept delaying it. Well, no more even if I have to write an update in like 6 months.  First let's start with a little hair back story.  A little fun fact, I have naturally curly hair.  I would say similar to Carrie Bradshaw, but not as cute in my opinion.  Growing up, I always longed for straight hair.  You can't brush naturally curly hair, if you put it up in a ponytail then you risk frizzing out your curls, and you definitely can't play with or touch your hair too much or frizzy curls.  PLUS, some days my hair will naturally dry into gorgeous be jealous curls and other days I get just a hot mess of half curly/half waviness.  In its defense though, naturally curly hair can be easy to fix and is nice for rainy days or days at the beach.
Also, I live in Houston where a majority of our days our humid.  I first realized how humidity affected my hair in high school on a trip to NYC.  My hair looked fabulous while I was there.  It was then that the light bulb went off, and I realized just how poofy humidity made my hair.  I have spent YEARS trying different products to get straight frizz free hair that doesn't immediately turn to a wavy frizzy mess as soon as I walk out the door.  These are some of my current favorite products, although as mentioned in the beginning I'm always trying something new, and still searching for the next miracle serum.
OILS
I mainly use two oils on my hair – coconut and argan.   Every few weeks to once a month, I do an overnight hair mask with coconut oil.  I apply it all over, sleep in a throw-away shower cap, and shower out in the morning.  This treatment leaves my hair feeling soft and healthy.  Healthy hair means less breakage and helps reduce frizz.
Argan oil is another great frizz fighting oil.  Lately, I have been primarily using pure argan oil after I blow dry my hair.  I apply a blow dry straightening balm (which also helps defend against frizz and humidity),  blow dry with a round brush, and then apply a very small amount of argan oil to the end of my hair.  Think anything that would hang out of a low ponytail.  I also use Moroccan oil which is argan oil with added extracts on my hair when it's wet but I'm going to let it air dry.  Both add nutrients to your hair to help repair damage and promote healthy growth.   Fun bonus use for pure argan oil – I rub a little on my nails between polishes to help strengthen them.
When shopping for these oils, I try to find the ones that are cold pressed, unrefined, and very limited added ingredients usually just added extracts like in the Moroccan oil.
HAIR TOOLS
My Chi is my ride or die hair straightener.   It smooths and straightens quickly, and it lasts all day.  When I first started straightening my hair, I could have the smoothest hair and then an hour later – POOF BALL!  My hairdresser recommended the Chi because the ceramic plates left hair shiny, smooth and fought frizz.   I have tried others , but I always end up coming back to my Chi because it performs the best on humid days.
DRY SHAMPOO
Dry shampoo is not just for days when your don't want to wash your hair.  You can also add a little to help absorb the added moisture that causes hair to go haywire in humidity.   On days with 90% and above humidity, I add in just a little bit of dry shampoo to my roots on the top and back of my head by parting my hair down the middle.  Bonus this also adds a little bit of volume too.
HUMIDITY SPRAY
Another product to try is a humidity spray.  I have been using this one for a few years and it works pretty well.   I don't use it everyday, but I use it a lot more often during spring and especially summer when humidity is a little higher.  It's also great for days when you know you will be outside a lot.  I spray this on after I straighten my hair, but before I curl and add hairspray.  I find this placement in my routine to be the most effective.  While I spray all over my hair, I focus on areas around my face that tend to be the most affected by humidity.
A BACKUP PLAN – MINI HAIR KIT
Some days I can do all the things and use all the products, but humidity will win.  On these days, I reach in my purse and pull out my little hair emergency kit as I like to call it.  It is filled with hair ties both black and clear, bobby pins, a mini hair clip, and a thick and thin head band.  Because when all the products fail, a quick up do is the best solution.
If you live in a humid climate or are heading to one on a summer vacation, I hope my tips will help you do so with great frizz free hair.   Because let's be real, you want to have as many cute and fabulous vacation pics as possible, and you don't want a bad hair day to ruin that!  Thanks for stopping by you guys!
SHOP THE PRODUCTS