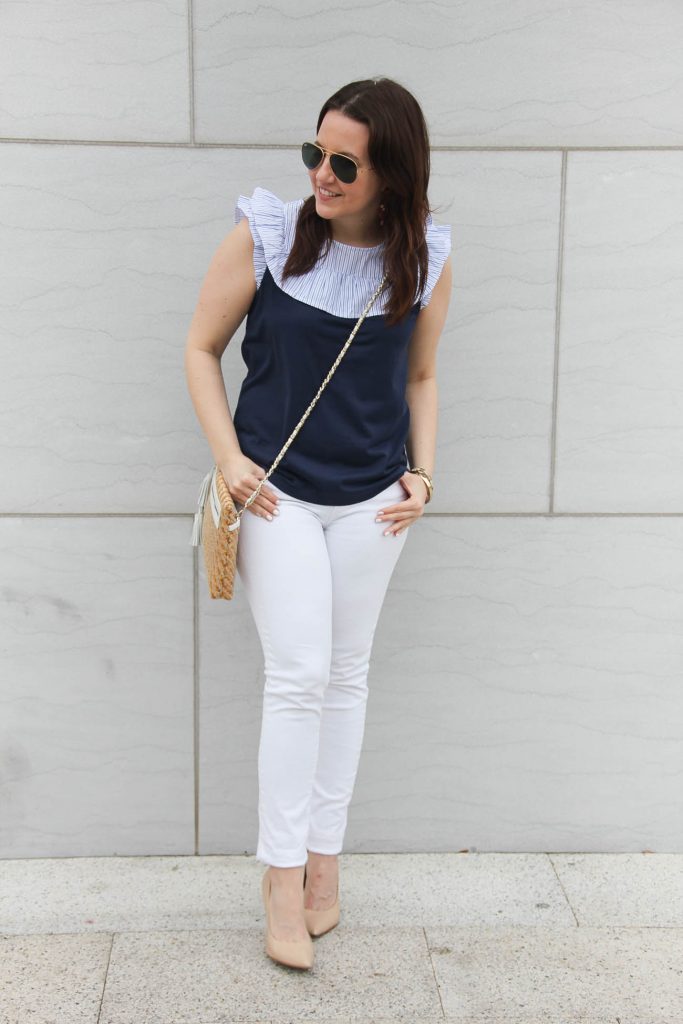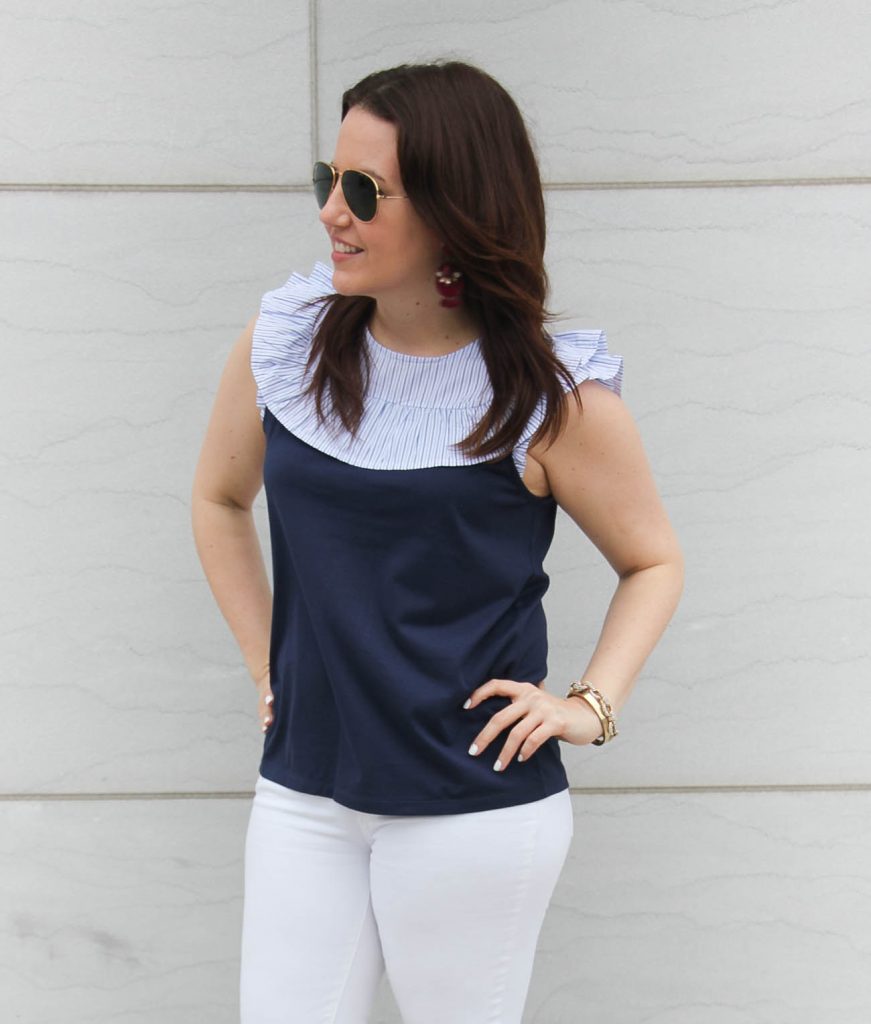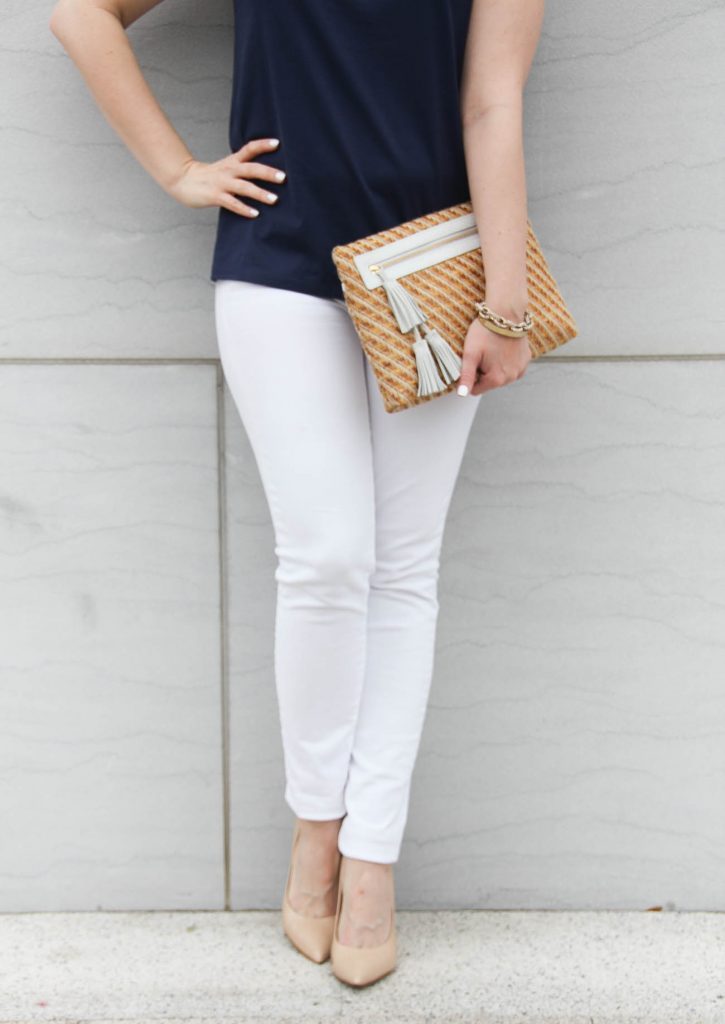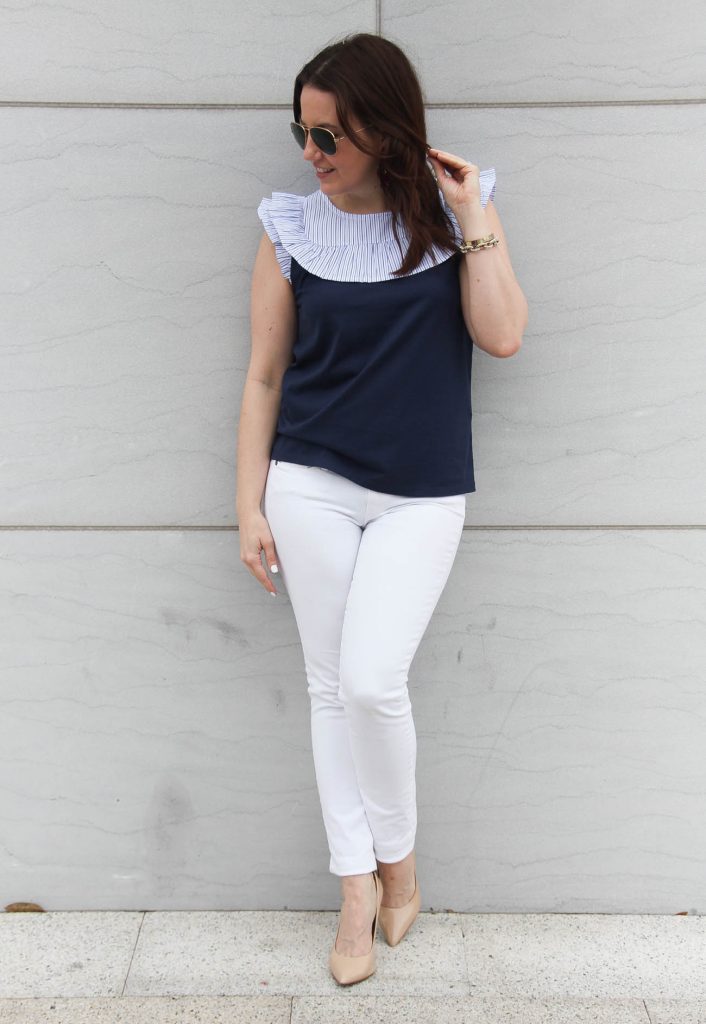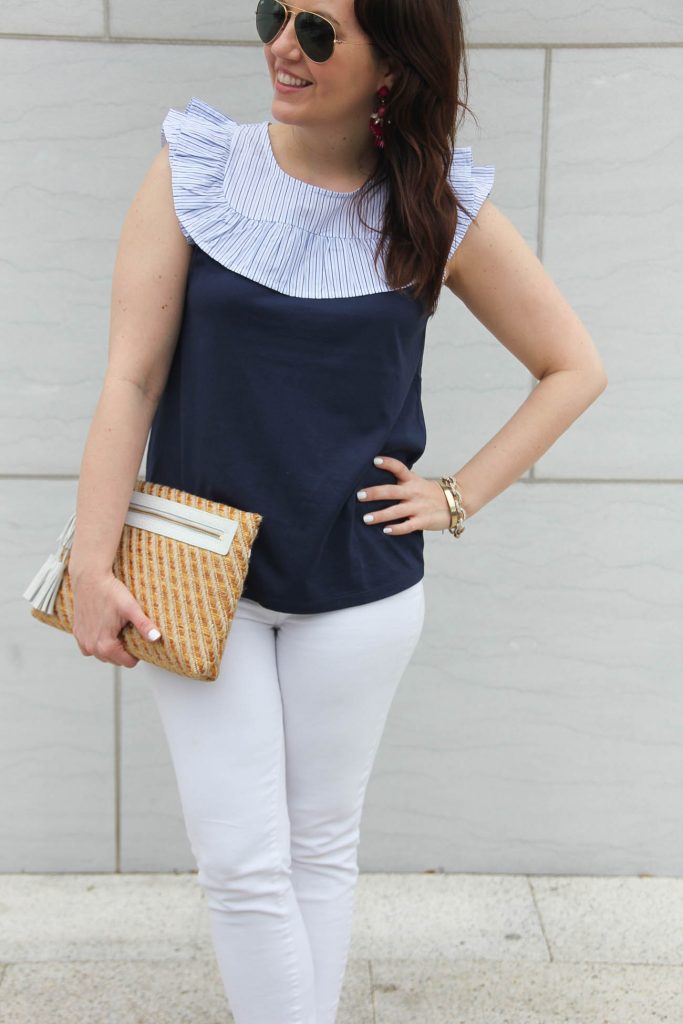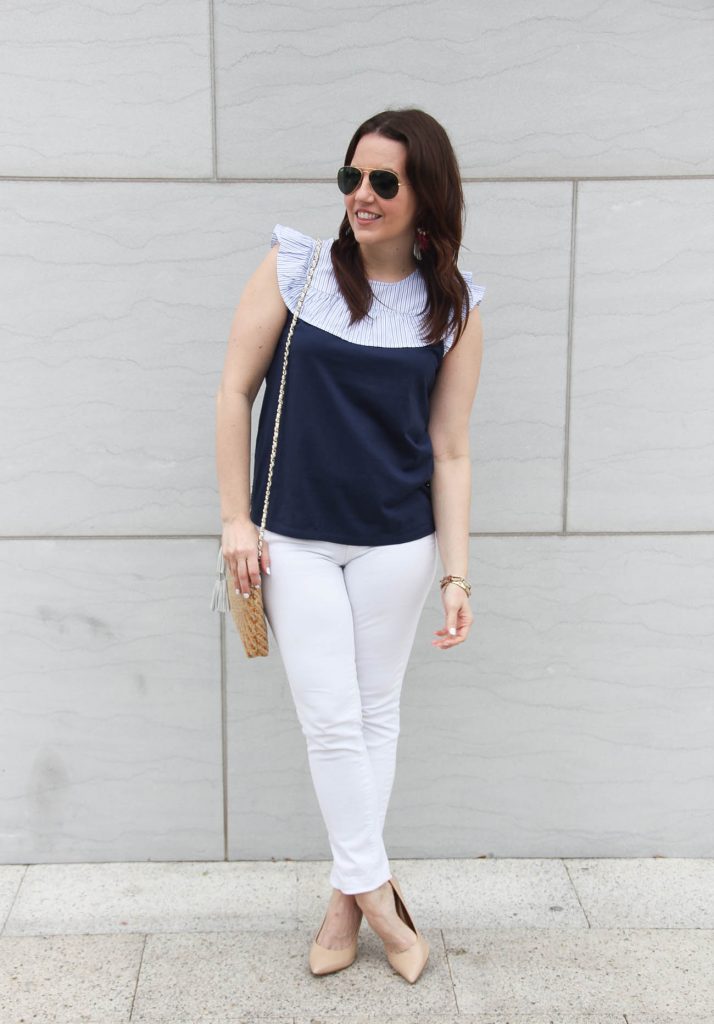 Hello friends! Welcome to Wednesday!  So I am officially on the final week countdown of my whole 30 you guys!  I can taste the wine it's so close. 🙂  Seriously though, I can't believe it's almost over.  I'll be sharing a little review, so if you have any questions be sure to let me know so I can try to include them.
With Spring in full swing, you can expect to see a whole lot more of my white jeans on the blog.   These Paige ones are my personal favorite.  They have decent stretch without losing shape throughout the day, and most important of all the things – they are not see through!  Shorter tops are a thing right now, so thicker white jeans are a must.  These are a little pricey, but I know April marks the start of a few Friends & Family sales.  I'll let you know if I find them in one. (update: Just saw they are 25% off HERE!) I'm planning on buying a 2nd pair because I wear mine so much.
The color I pair most with my white jeans is probably blue (last seen here).  I love them with a good navy.  This top has a few great things going for it.   One, the navy portion is super soft t-shirt material, so really comfy.  Two, the striped ruffle bib top adds just the perfect amount of something special.   I have also seen some with an open lace design and a ruffle.  Three, this top can be worn for work or play.  I would rock this outfit to date night, brunch, or a Spring patio party.  You can change out the jeans and tuck this into a colorful pink or yellow or even plain white pencil skirt and head to the office.  The bib design gives it that versatility to work for multiple occasions.
A cute ruffle bib top like this is also going to be essential come summer to pair with shorts.  It's lightweight and sleeveless, perfect for the heat.  I found a few more cute bib tops below that I had to share!  Ya'll have a good rest of the week.
SHOP THE LOOK