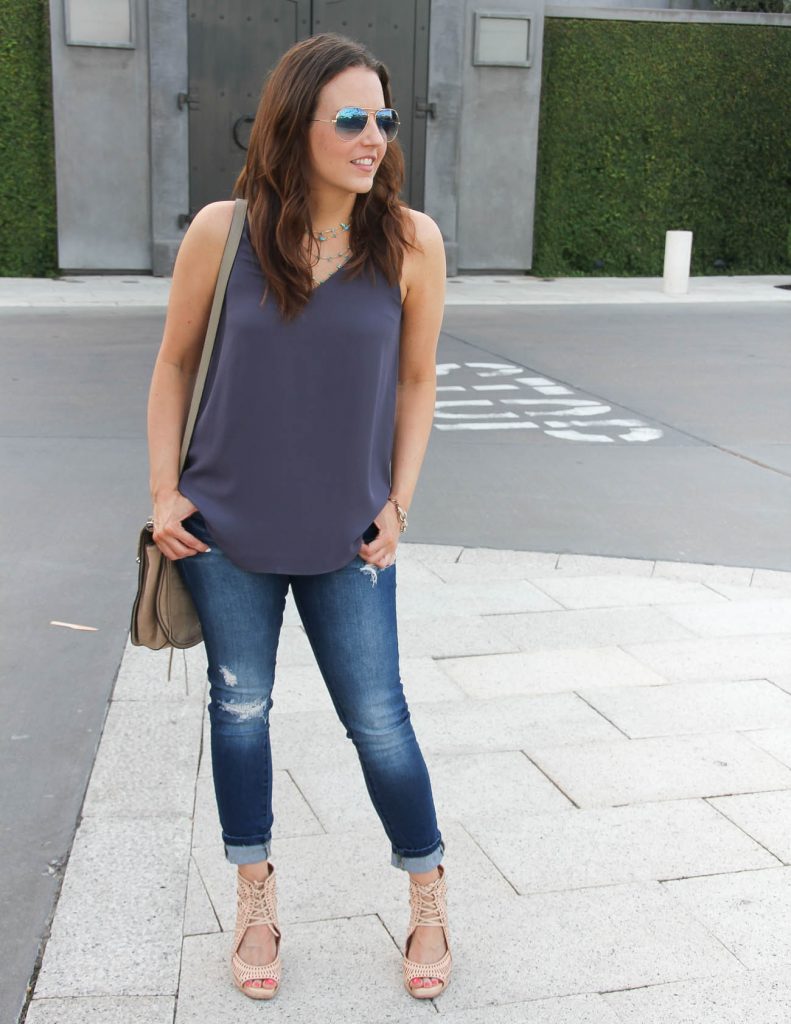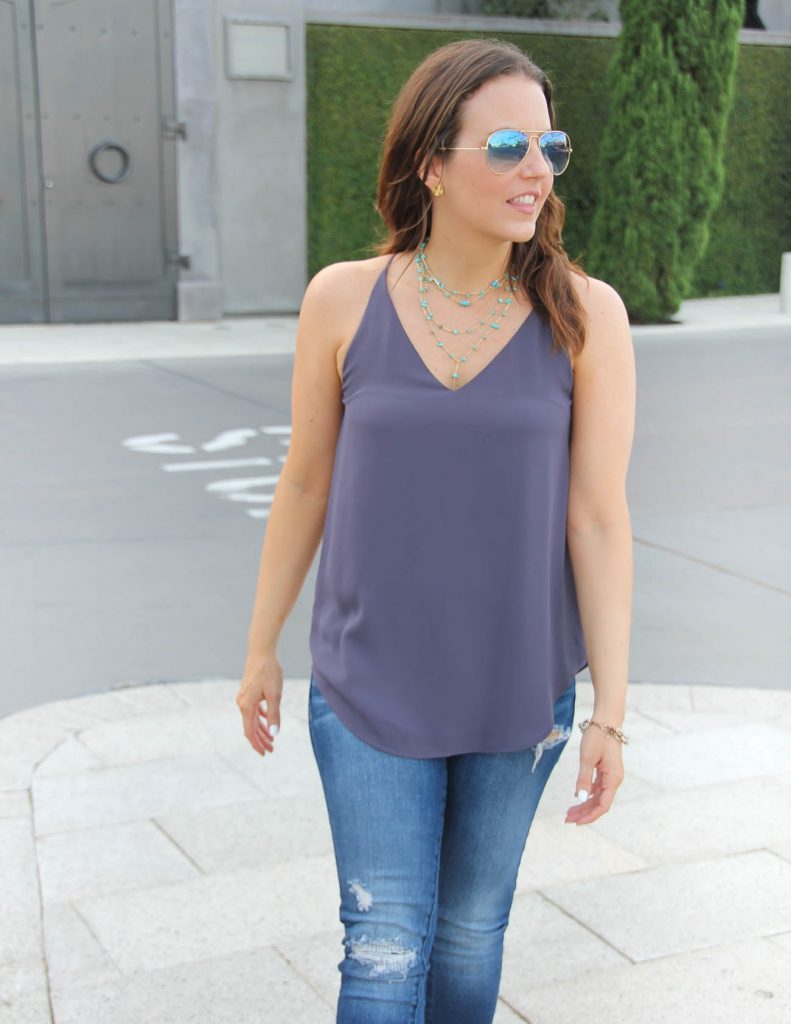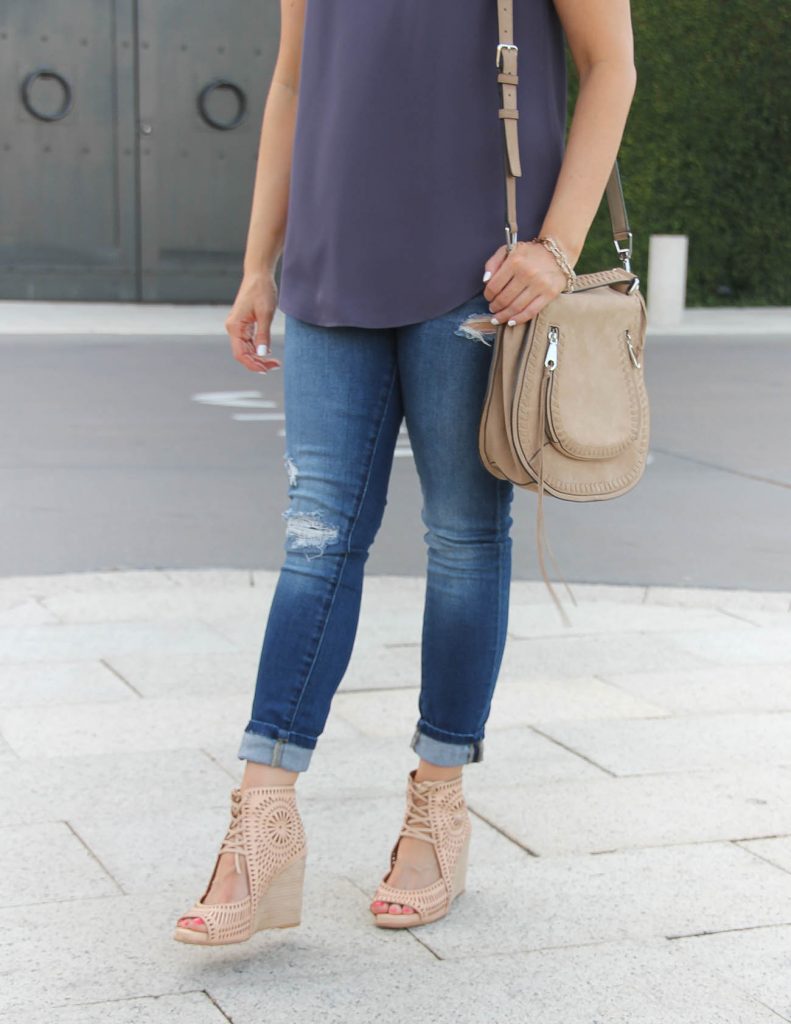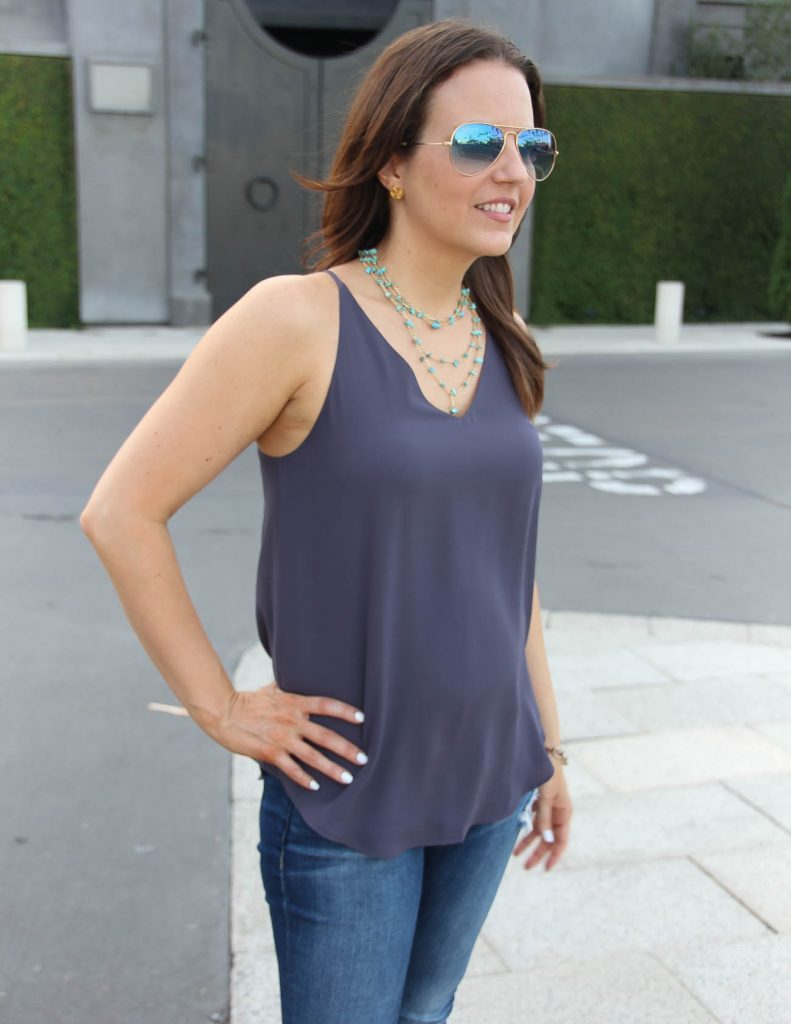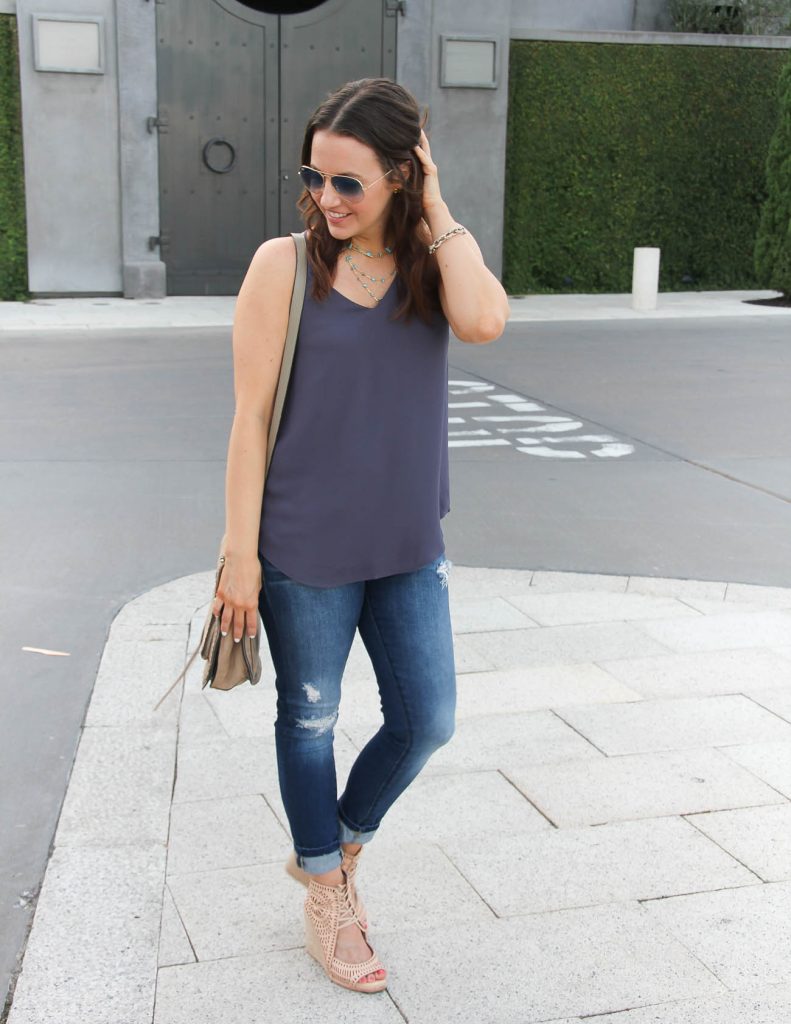 Hello friends!  It has been a busy few days here in Houston.  Everyone is preparing for Hurricane Harvey to drench pretty much the entire Texas coast starting today and going through mid next week.  We've been prepping for a long weekend indoors.  Fingers crossed, we don't lose power because that always makes the situation more difficult.
Anyway enough weather talk, let's talk about this outfit – mainly this super adorable necklace.  I have been seeking out a few more turquoise jewelry pieces lately.  This ring is high on my wish list!  For me, turquoise jewelry adds that casual boho vibe to any outfit.  This one is a pre-layered y choker necklace, so you just clasp at the back and have gorgeous necklace layers.  The y dips low, so you add this to a deeper vneck to add a little sexiness to any outfit.  You can also pair it with a crew neck tee and let all the layers fall on top the tee.
I loved the turquoise mixed with the purple of this tank.  I think the colors compliment each other well.  I saw this tank is currently sold out in this color.  A few more color options were available, but going fast.  I'm really hoping they bring it back in a few fall colors like olive, because it's perfect for layering.
Alright you guys, thanks for stopping by the blog today.  If you are in Houston or Texas, please stay safe and dry.  Pending I don't lose power, I will see you guys back here next week!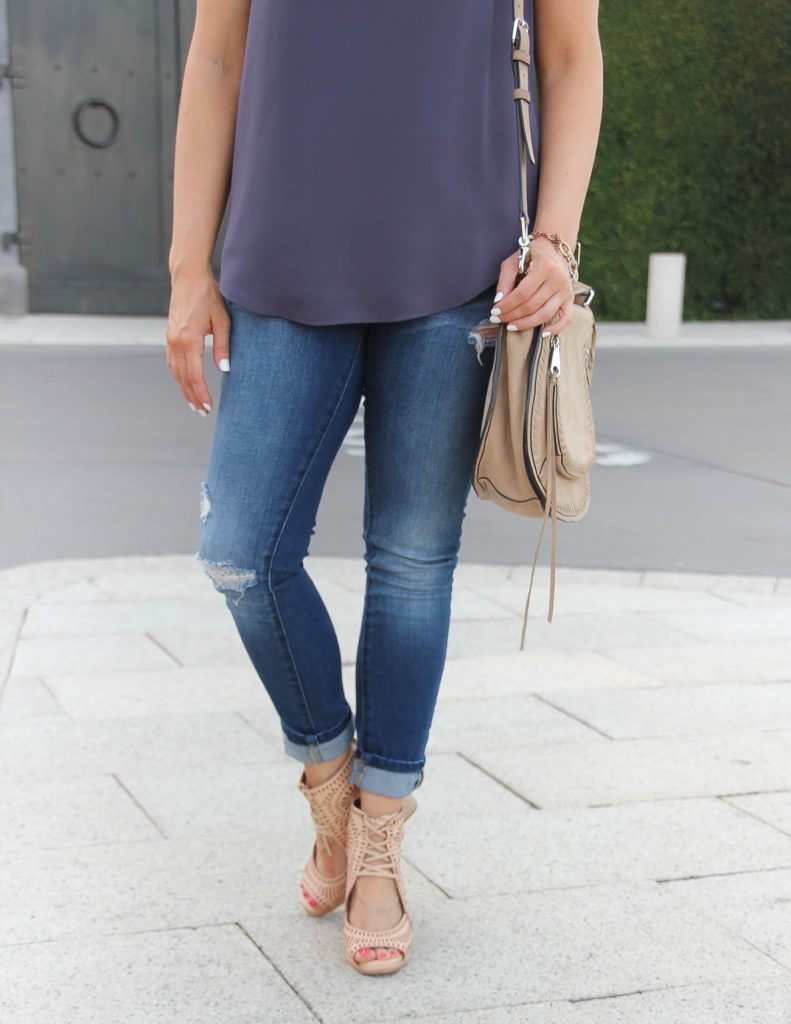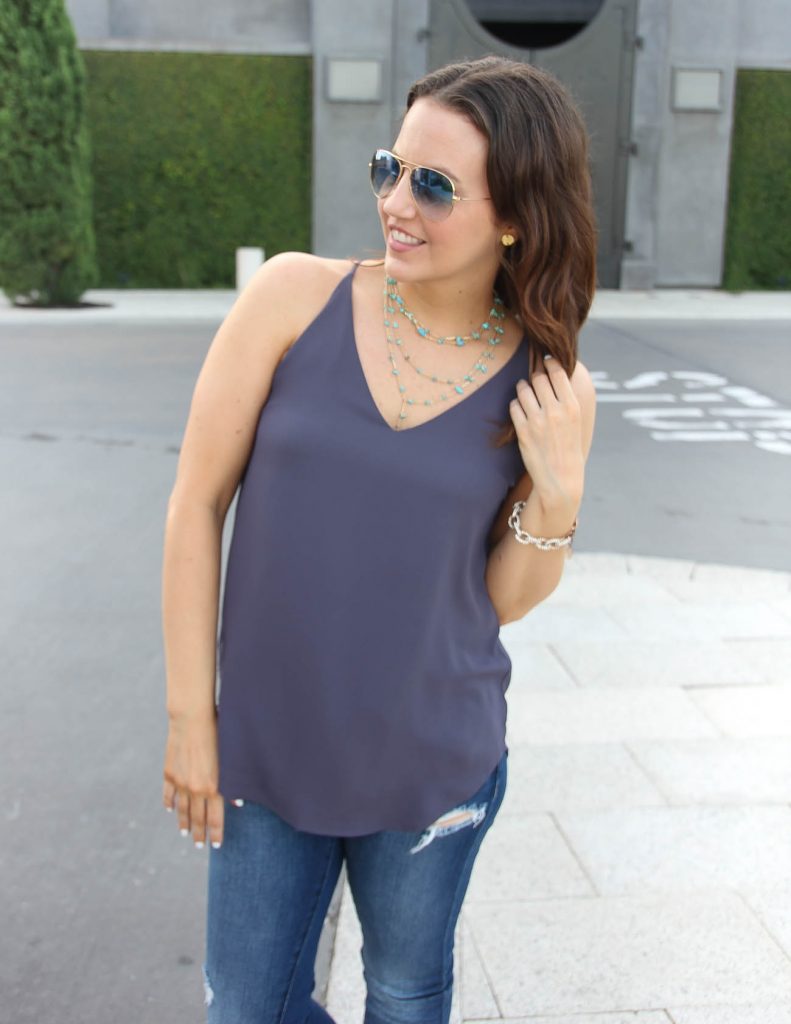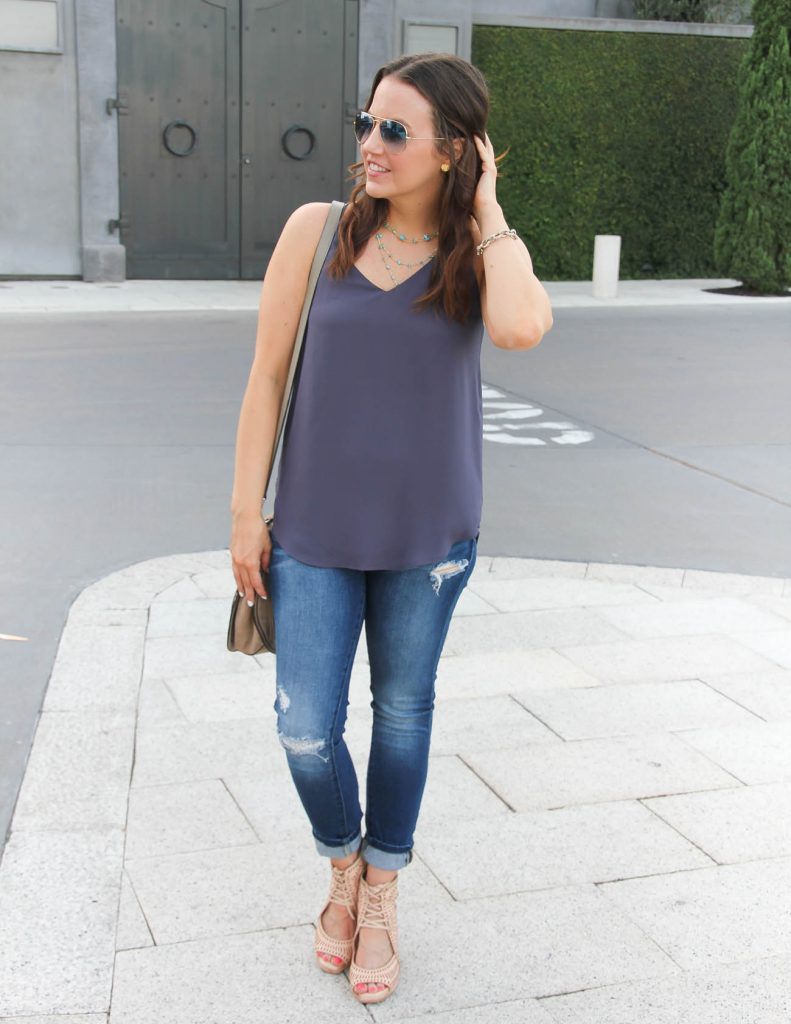 SHOP THE LOOK

Love this post? You may also love: