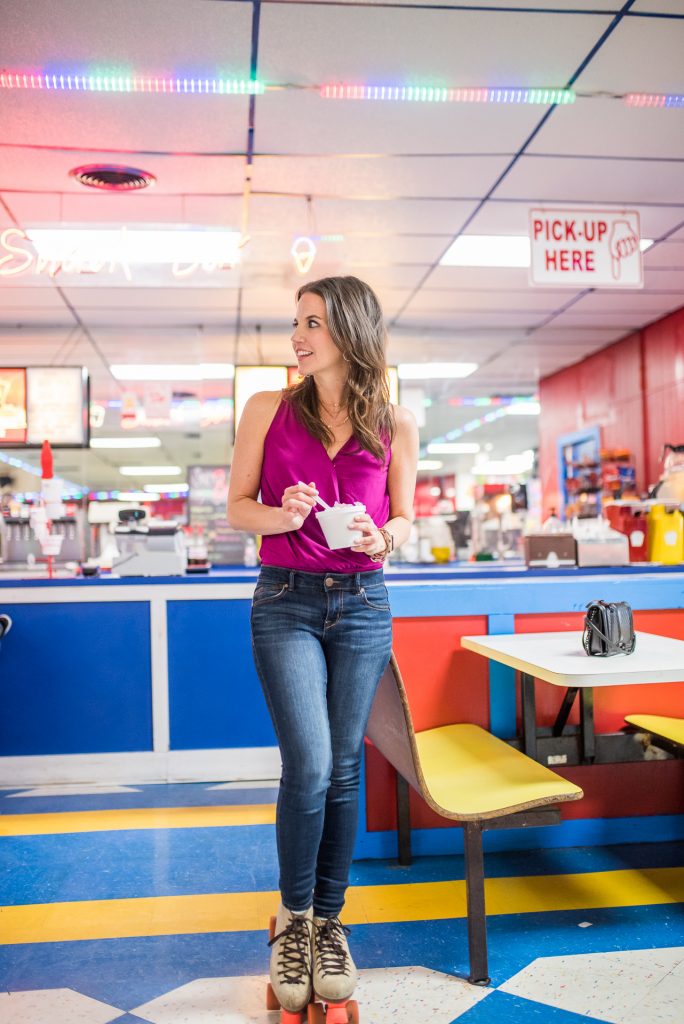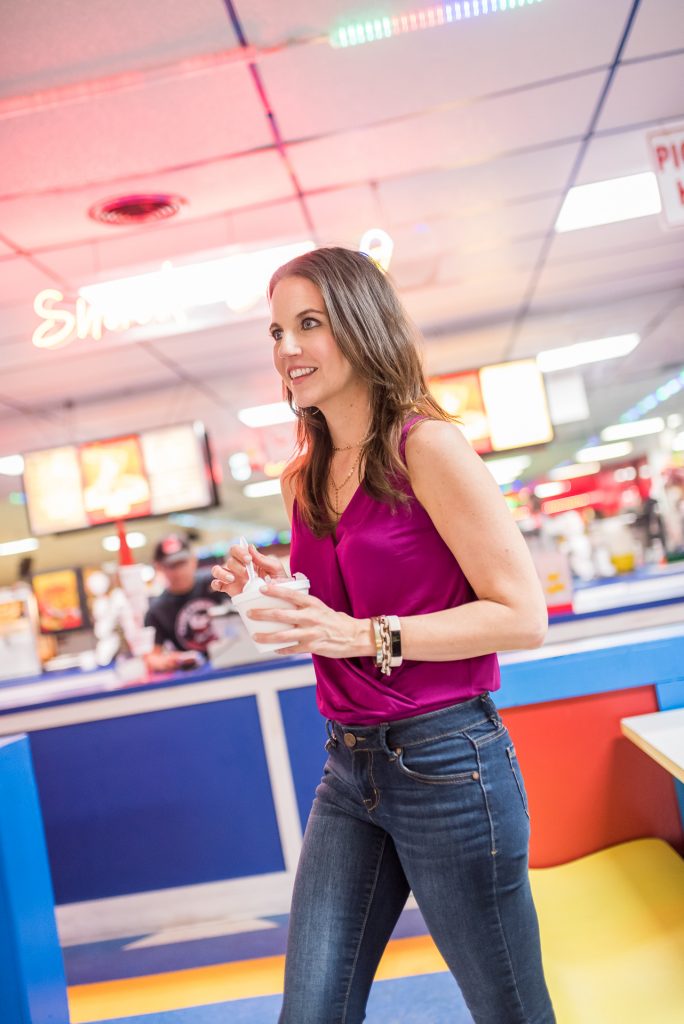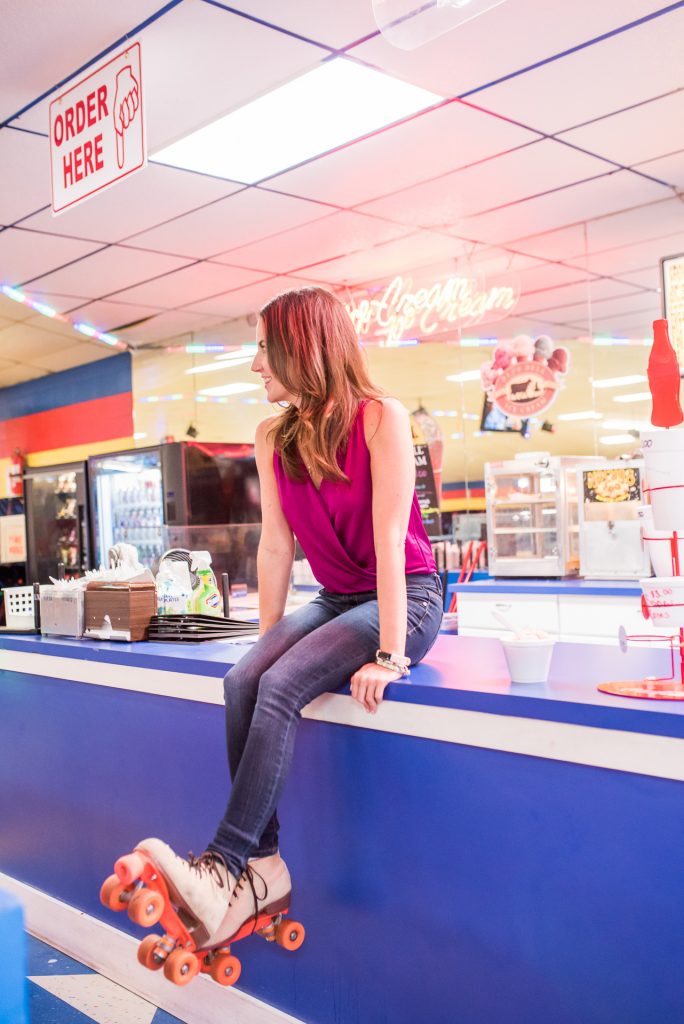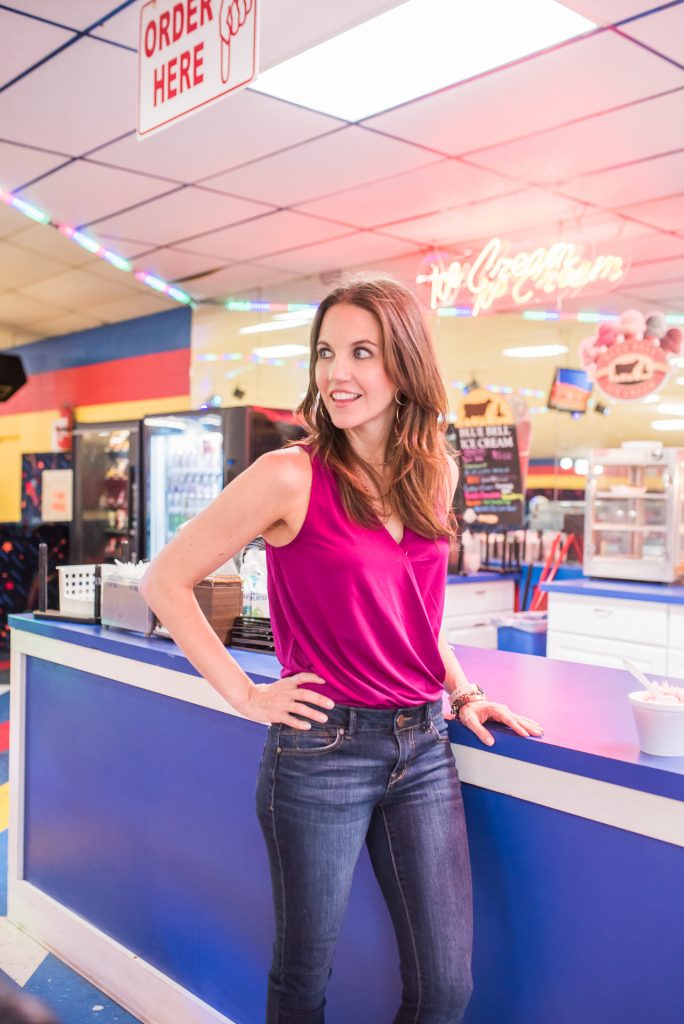 Happy Friday!!!  It's been the busiest work week. I am so ready for this weekend.  Last week, a few blogger pals and I headed to the local roller skating rink for a fun girls' night out.  It was so much fun. By the end of the night, we all had our skating moves down.
A local photographer joined us to snap some pics of our night out, #bloggerlife 🙂  Ya'll, outfit photos in roller skates is no joke.  The photographer was super awesome at helping me not look like I was about to fall. ha!
We sort of themed the night out 70s style, and I went with a jewel toned bodysuit, skinny jeans, and my double hoop earrings.  Yes, I am officially in love with bodysuits.  This one has super drape front top.  I think it would be super cute with a long black lace bandeau underneath it. The drape will expose whatever you have on under it.   I ended up just pinning it because I didn't have anything I really liked that would look cute showing.  If you want to check out the other girls' outfits, I shared a group pic at the end of the post.
I hope you have a fabulous first weekend of summer!  Thanks for stopping by!
Photography by Banavenue Photography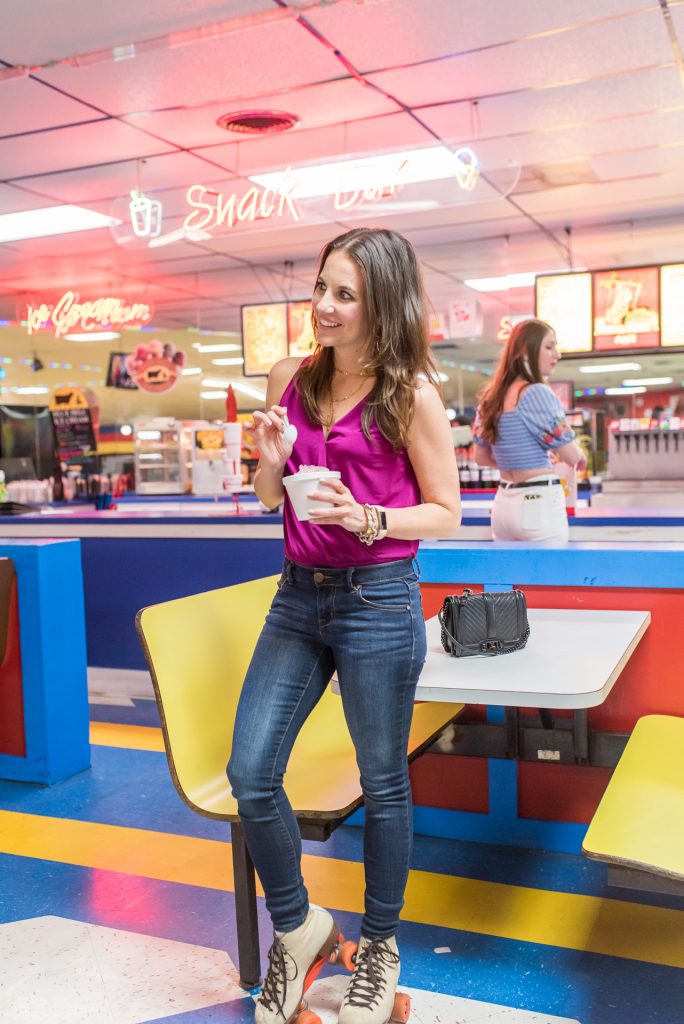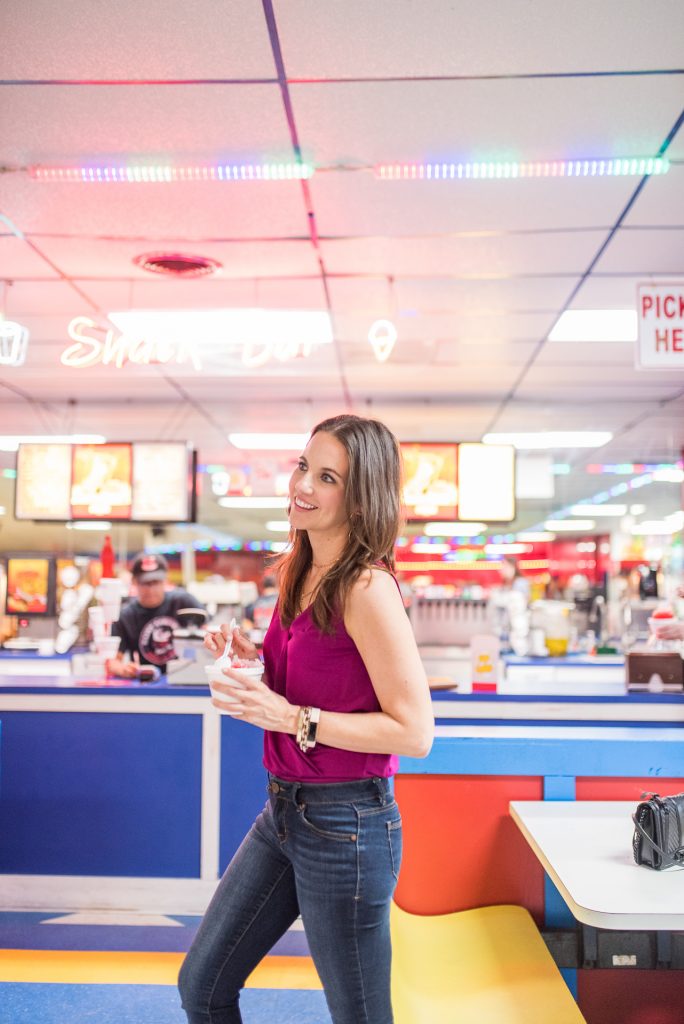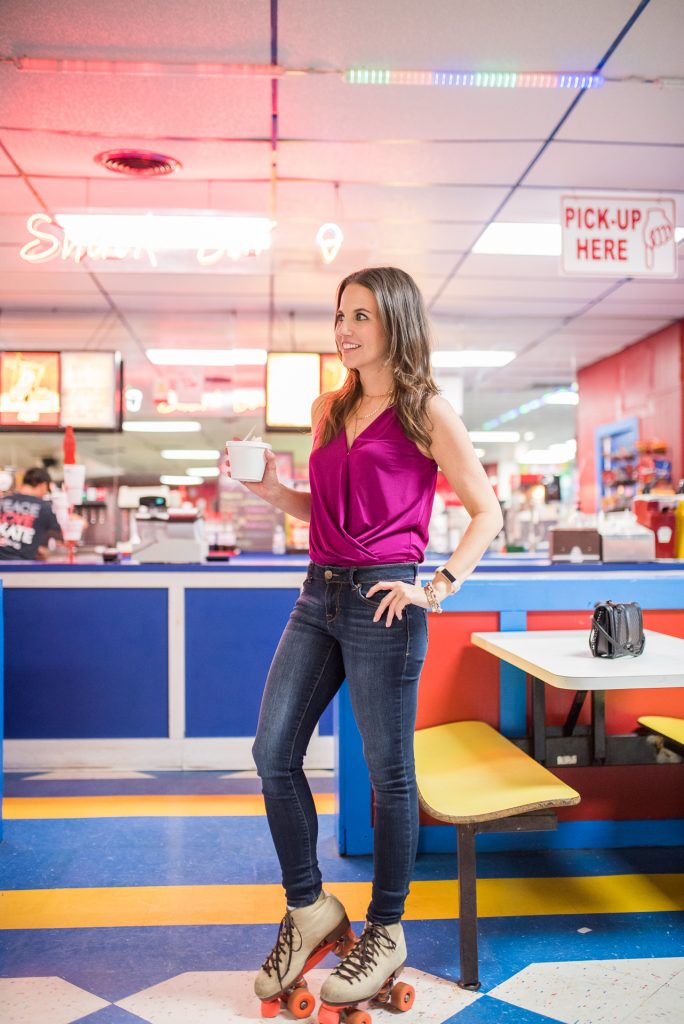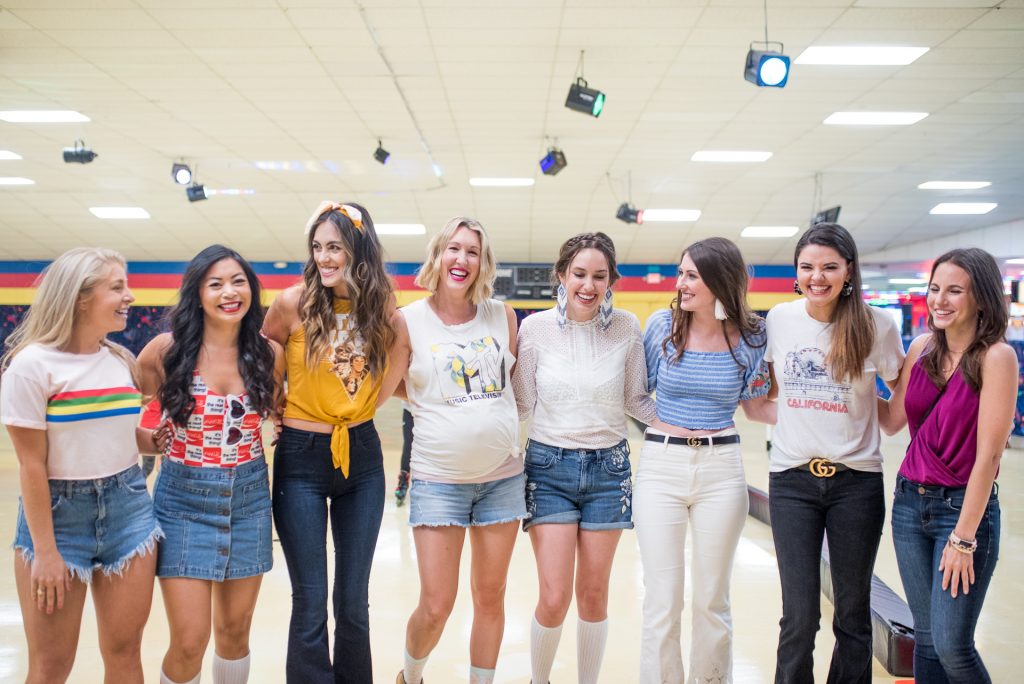 Lauren | Roselyn | Margret | Rebekah | Alice | Brittany  |  Cat | ME!
SHOP THE LOOK