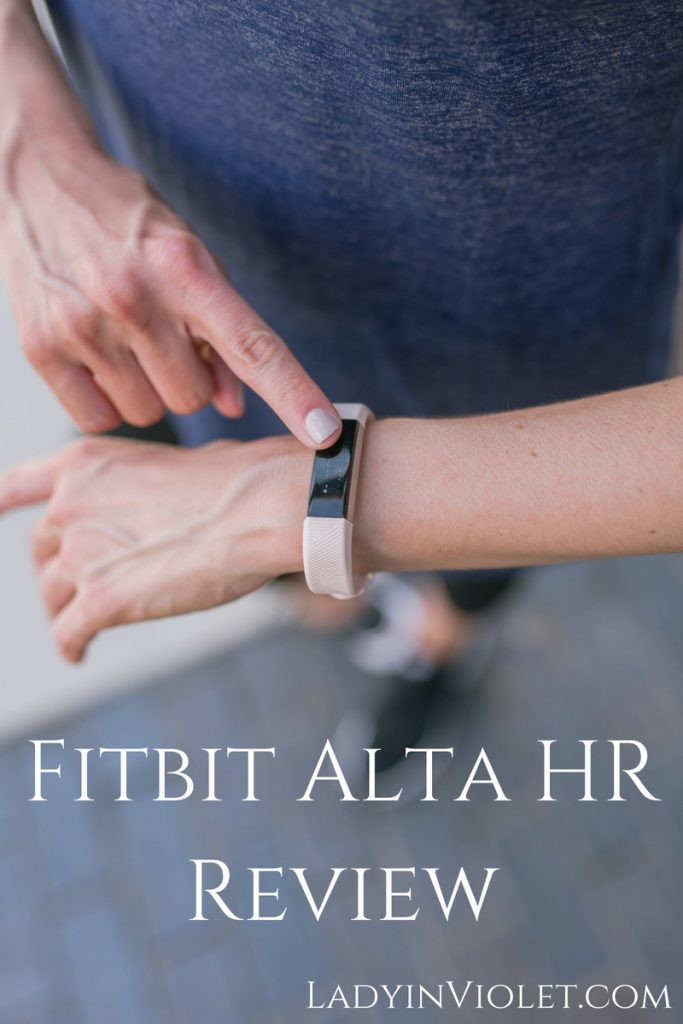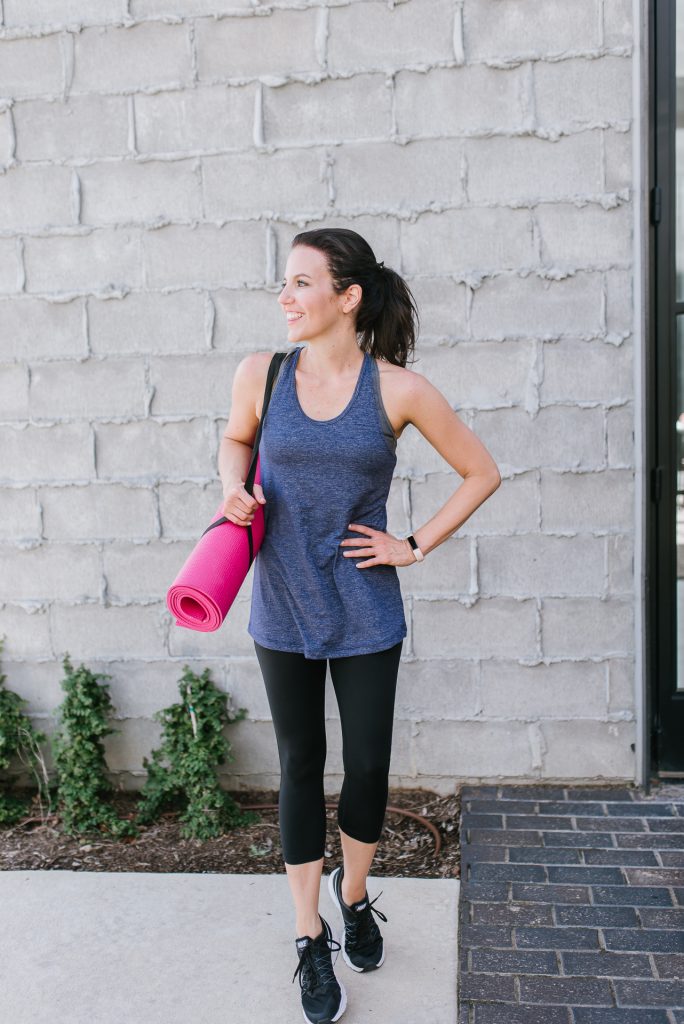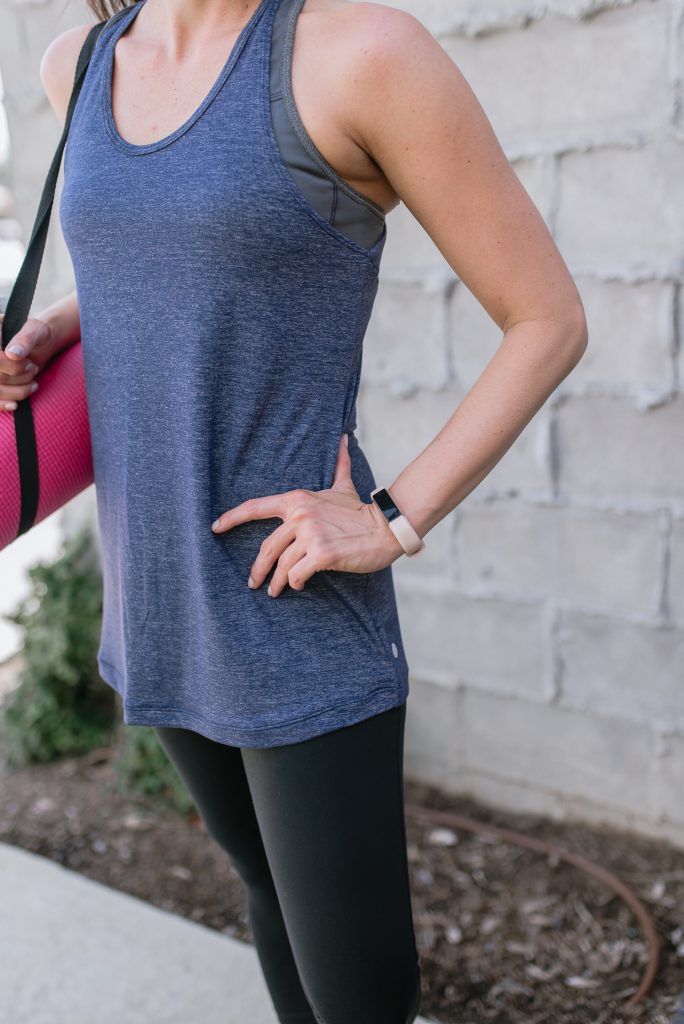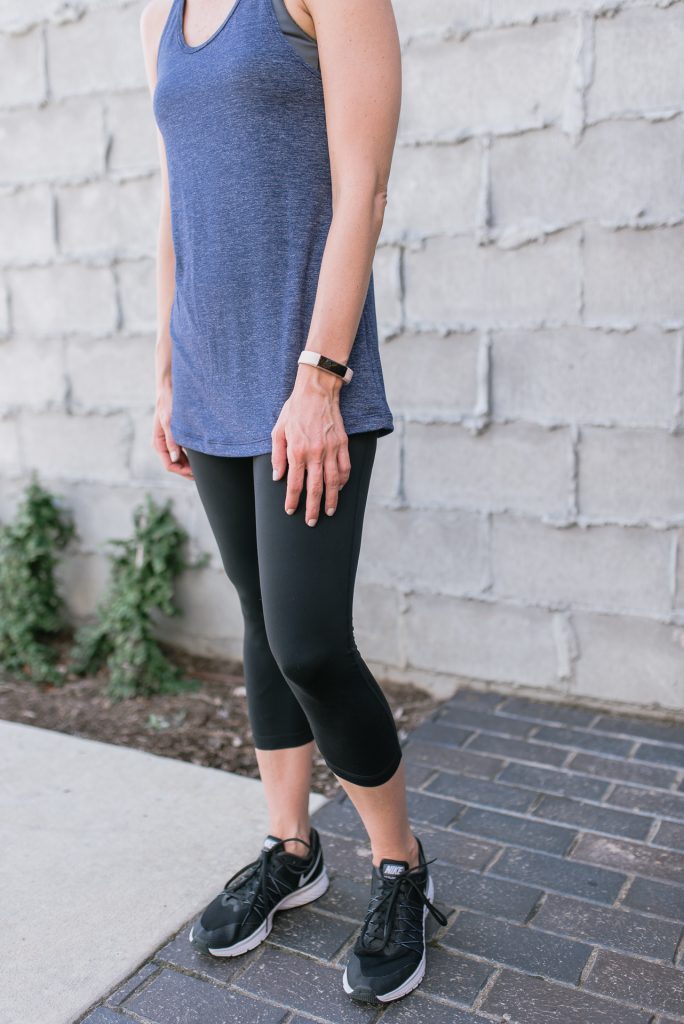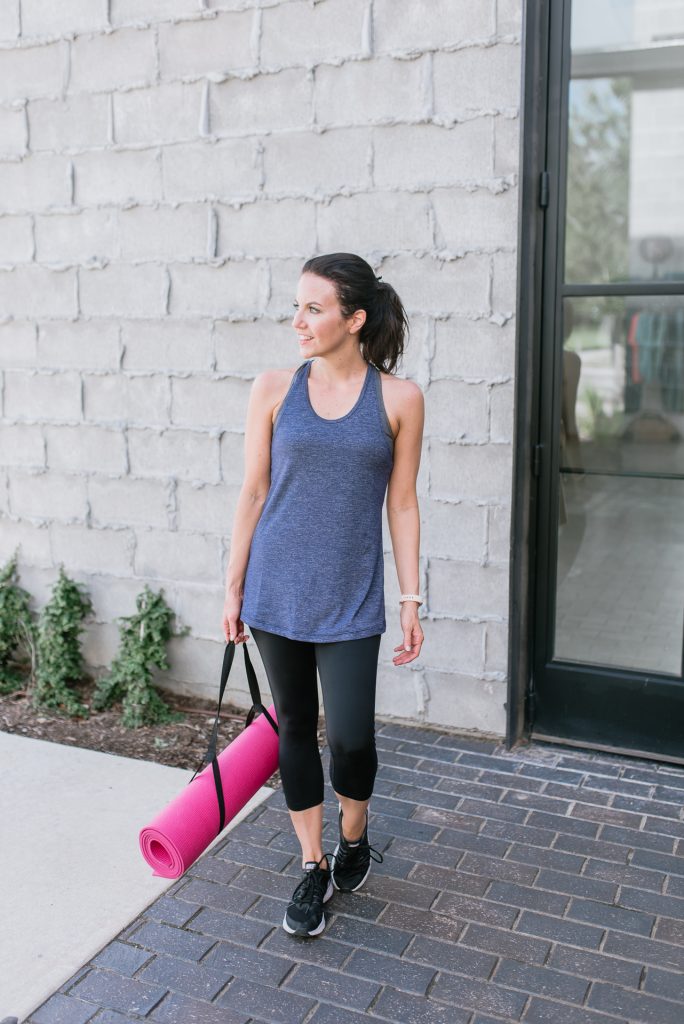 Last Black Friday, I took the plunge an ordered a new Fitbit.  I originally had the Fitbit Flex 2.  I liked the slim design of that one, but I really wanted to be able to see my step count on my wrist verse having to sync with the app each time.  I decided to go up to the next slim design that showed step count, the Fitbit Alta.  Originally, I was not going to purchase the heart rate version.  It added $50 to the price tag, and I didn't really think I needed the feature.  Then a Black Friday sale happened.  The HR version went on sale to $50 below the regular version, so I decided why not try it out. I wanted to share my Fitbit Alta HR review in case you are in the market for this fitness monitor.
I've know been using the Fitbit system for about 1 1/2 years.  When I bought my first Fitbit, I just wanted to monitor my step count.  I loved being able to add in my cardio workouts to the app.  You can also monitor water intake, weight, and get movement reminders with the help of the app.
The heart rate version of the fitbit was really a game changer for me.  I am SO happy that I went with this version.  With this added feature, I can measure the intensity of my workouts, the different stages of my sleep, and keep track of my resting heart rate.  It's one of those didn't know I needed it until I had it kind of features.
The sleep feature has been my favorite part.  I wear my fitbit to bed and it monitors my heart rate throughout the night.  I'm able to see how long I was in deep sleep, light sleep, REM, and how much I was awake throughout the night.  I used this data to pay attention to what I was doing the night before a restless night or a night I spent in a deep sleep.  It also tells you how long you sleep each night.  I have learned that I sleep about 6-7 hours each night.
The other benefit of the heart rate version is measuring my workout intensity.   It gives you three intensity levels – Fat Burn, Cardio, and Peak.  I head to spin class about once a week, and I like to see how hard I was working and compare past spin workouts to see if my cardio level is improving.   I also like being able to see how much of my normal cardio and strength workouts were in the fat burn and cardio zone.  The Fitbit registers running and walking automatically.  I enter all my other workouts (spin, strength training, stair climber, etc) in the My Fitness Pal app.  You enter the exact times of your workout, and these two apps sync together, so I can see my heart rate for all workouts.
As for the Fitbit Alta, I love the slim design of it.  The screen gives you so many options.  My screen cycles through the clock, step count, heart rate, miles, calories burned, and activity minutes.  The screen settings are completely customizable in the app to whatever info you want to see.  You can also set up to receive text and call notifications.  This feature doesn't interest me, so I have never tried it out.  I have friends especially mom friends who like this feature.
I purchased the dark gray version and ordered a few different wristbands off Amazon.  You can get an array of colors for a low price. I ordered a package of ten colors because it was just a few dollars more than ordering just one.  Unfortunately, that package isn't available anymore, so I just linked this cute pink one.  It's my favorite because it blends in with my skintone and doesn't stand out too much.  You can find other brands selling group packs for a low price if you want to get a multi pack.
Overall, I love the Fitbit Alta HR.  It's a slim design, but still has all the screen features.  The heart rate is totally worth the extra expense in my opinion especially if you want to monitor workout intensity or sleep stages.  I hope this review was helpful! If you have any other questions, leave them in comments and I will get back to you!
Photography by: Banavenue Photography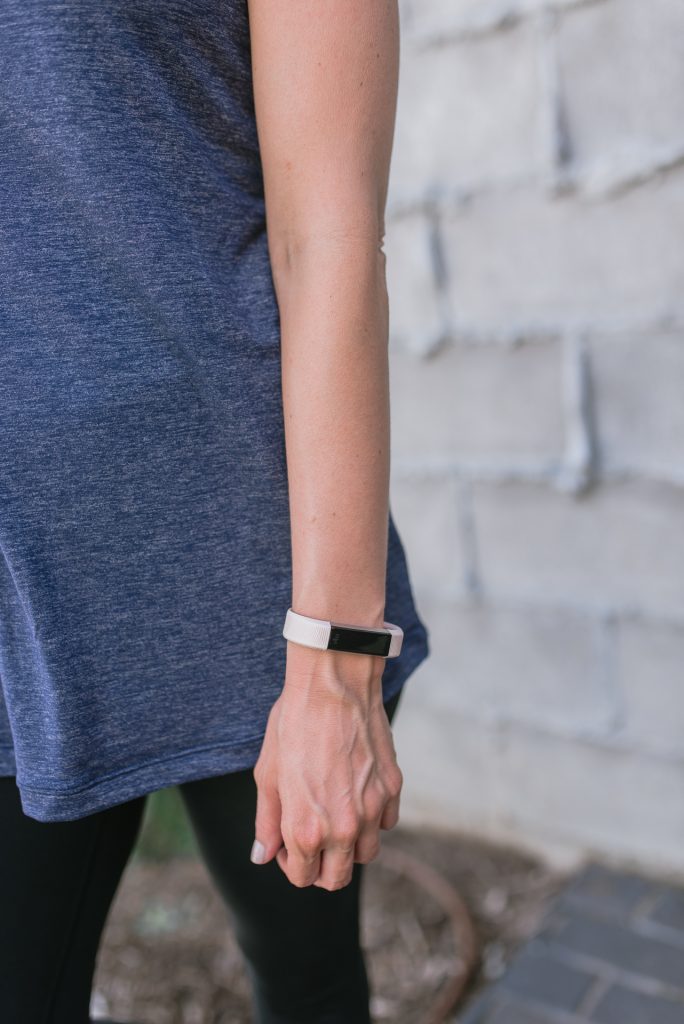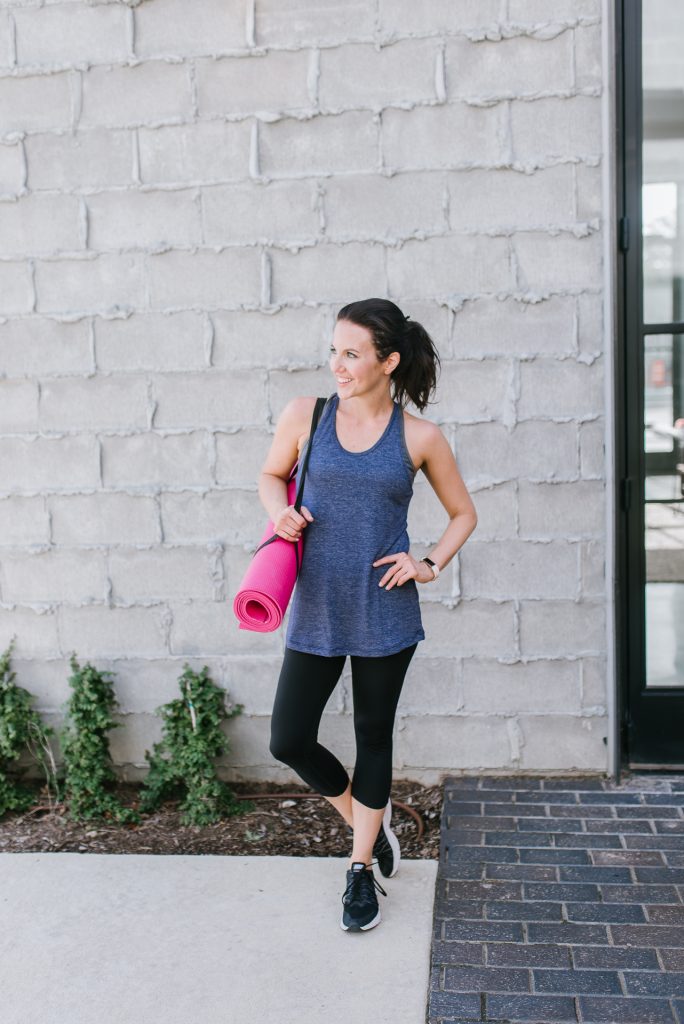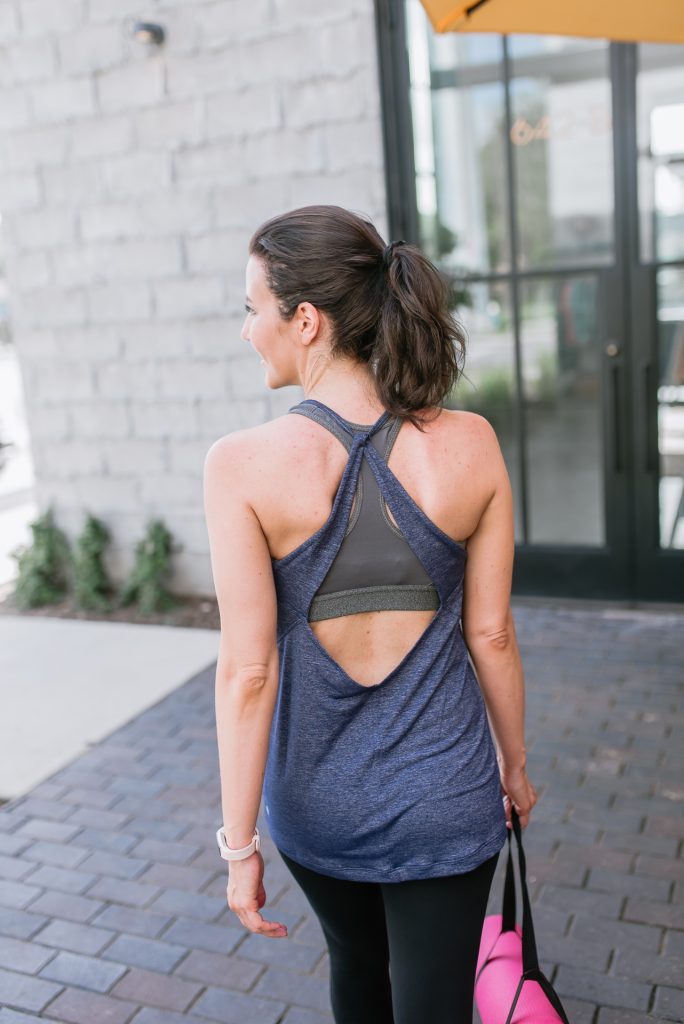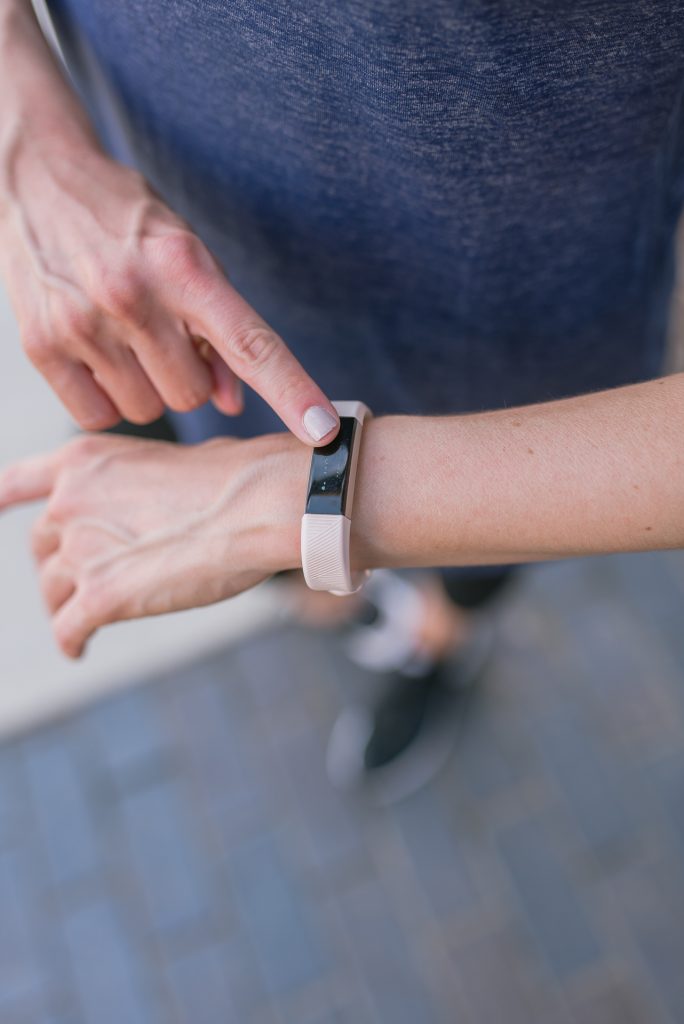 SHOP THE LOOK